Marisa L. Cole
CTC
Salem, MA United States
Travel Specialties
Interests
Ocean Cruising
Honeymoons
Destination Weddings
Escorted Tours
River Cruising
Destinations
Dominican Republic
Jamaica
Saint Lucia
Mexico
Costa Rica
Selling Travel Since
1982
My Background
I am privileged to have been in the travel industry since 1982, and each day my passion for travel grows. My travels have taken me around the world, to Europe, Asia, the Caribbean, and Central America. One of my most memorable moments was jumping off YS Falls in Jamaica with my husband to celebrate our 30th anniversary.
When asked what my favorite destination is, I fondly reply "the next one." (Though a few of my favorites include St. Lucia, Mexico, and Jamaica). I spend countless hours learning about new destinations, hotels, and travel options, which has led me to specialize in honeymoons and destination weddings in Mexico and the Caribbean. I'm currently planning an all-inclusive wedding in Aruba for 85 guests. The best thing about working with me on planning your destination wedding is that it's a stress-free experience, so you can focus on your guests and your big day.
Wherever your next destination is, let me guide you with experience, expertise, and dedication to help build your travel dreams.
Places I Have Traveled
Reviews and Recommendations for Marisa L. Cole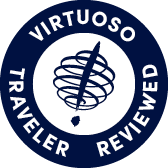 Virtuoso Verified Traveler
All reviews are from confirmed guests sharing exclusive insights
Sort reviews by
Recommended
Perfect honeymoon!!!
By: Matt
Reviewed on: 16 Aug 2015
Marisa was awesome! With all the stress of planning a wedding it was so nice to not have to worry a thing about our honeymoon. Marisa listened to us and got to know us and planned the perfect honeymoon for us. She took our St. Lucia get away to the next level by telling us all the tricks and tips about the island. I highly recommend Mafisa to anyone that is looking to travel and we will certainly be using her for future trips.
Recommended
The Best !
By: TERRY
Reviewed on: 30 Oct 2015
We have been using Marisa's travel service for many years, we would not even think of using anyone else ! We consider her as a personal friend. She is always on top of her game providing the best deals possible and making sure that everything runs smoothly. We highly recommend her!
Recommended
Hassle-free enjoyable trip
By: Italy tourist
Reviewed on: 06 Nov 2015
Marisa provided my group great support for a first trip to Italy. Airfare, transportation and accommodations were great! We thoroughly enjoyed the entire experience. Marisa advised us well regarding whether " to book or not to book" event tickets and museum passes. This resulted in a great mix of exploring on our own and at the same time assuring that we experienced the main attractions in each location.
Recommended
Grateful for the efficient and timely service!
By: Susan K
Reviewed on: 17 Mar 2016
Having Marisa help us with this trip made it much more enjoyable. She was key in arranging a number of our day activities and excursions--as well as the flights and accomodations. She was in frequent touch with the resort to confirm everything was set for our arrival. It was a treat to deal with a person who cares--and not just rely on computers and phone messages. Marisa genuinely loves what she does and it shows in the service she delivers. We had an amazing trip and are thankful for Marisa's efforts!!
Recommended
Trip to Bora Bora - Awesome experience!
By: Michael M.
Reviewed on: 24 May 2016
If it wasn't for Marisa at Sensational Travel, we would have never gone on this trip, I just didn't have the time to coordinate all the airline and hotel accommodations. We ended up visiting several islands and she handled everything from the flights, to the hotels, and the transportation to/from the airports. It was as seamless as anyone could ever make it. Ended up being an amazing trip, I would highly recommend the destination to anyone, and even more so to have Marisa plan it for you!
Recommended
Excellent Job!
By: Claire
Reviewed on: 28 Jul 2016
It was a pleasure to meet Marisa and do business with her. Her recommendations were so helpful and she made our trip extra special . We will definitely use her again.
Recommended
BEST Vacation!
By: cman12
Reviewed on: 25 Aug 2016
Great Vacation to Hawaii!! I travelled with my husband and 2 stepchildren, aged 17 and 21 and we all had a fabulous time. This is the first vacation that all 4 of us took that each of us enjoyed equally. Marisa arranged all of our travel arrangements, from airfare to hotels to daily activities. In particular, she recommended we do a helicopter tour and and downhill bike tour, which I was very hesitant about, but these ended up being 2 of our favorite activities. I will definitely be using Marisa again for future travel. I highly recommend her!
Recommended
Informative & Experienced
By: CK3773
Reviewed on: 05 Jan 2017
solid in almost every way, knows her craft
Recommended
Organized. Easy. Awesome.
By: queen of the nile
Reviewed on: 26 Jan 2017
Marisa coordinated a vacation for me and my brother and sister-in-law which sounds easy - except we don't live in the same state! So she carefully planned our arrivals to the Island as well as our departures to be close in time so we wouldn't miss out on doing anything together! I was also SUPER impressed with the package that arrived with all my travel info in it! It was so organized and everything was simply in one place in one BOOK at my fingertips at all times. Any info I could possibly need was readily available along with Marisa's contact info in case I needed more. I would recommend Marisa to anyone who wanted to alleviate stress even BEFORE their vacation starts!
Recommended
Exceptional!
By: Rick & Laurie
Reviewed on: 16 Feb 2017
We usually book our own travel but having Marisa help us with our recent trip to St Lucia was a far better, stress-free experience! She gave us great advice on hotels, things to do, and local customs. She let our hotels know we were celebrating a special occasion which got us an upgrade to the most amazing room with a view of the sea and the Pitons! And when there were weather issues on our departure, she contacted us, kept us informed about flight status and let us know what to do if our flight was canceled. We will definitely use Marisa and Sensational Travel for our future adventures!
Recommended
Sun time and fishing
By: Susan
Reviewed on: 26 Mar 2017
Marisa is such a pleasure to work with--from offering suggestions of destinations to the small details needed to make the trip memorable, she handles it all. We have used her in the past and will continue to in the future--and happily. I absolutely will recommend her to others.
Recommended
Highly recommended!
By: Brian
Reviewed on: 06 Jul 2017
Marisa was a pleasure to work with! She responded to emails quickly and resolved any issues that we had with our cruise. Thank you Marisa for all your hard work!
Recommended
Marisa is an outstanding travel agent
By: Rachel
Reviewed on: 03 Aug 2017
Marisa is very professional, and she takes the extra time to be sure her clients have an excellent travel experience. She delivers personalized service, and she is extremely knowledgeable about the travel business.
Recommended
Great experience!
By: Amy
Reviewed on: 09 Oct 2017
Marisa was incredibly helpful with all aspects of planning our trip. She was on top of everything, including concerns we had about food allergies and safety. She made the planning process so easy, and her communication was great at every step of the way. I highly recommend Marisa for all of your travel planning needs!
Recommended
Scandinavian Holiday
By: Alexev
Reviewed on: 03 Oct 2017
It was very pleasant. We planned at our home which was very convenient. Basically we told Marisa what we wanted to do and she made some excellent suggestions and took care of all the details. This included hotels, planes and trains. We did pick out our own hotel for Stockholm which was closer to the attractions we planned to visit. It was a gem! It was the Clarion Collection Hotel Wellington. We highly recommend it. We also recommend the Fem Sma House restaurant in Stockholm.
Recommended
Great Vacation
By: Barb
Reviewed on: 03 Oct 2017
It was wonderful working with Marisa, she made great recommendations on Hotels and river cruise companies. We had a wonderful time!
Recommended
Ireland
By: Carmela
Reviewed on: 16 Oct 2017
I have worked with Marisa before, and as usual she is professional and amazing! We loved our trip to Ireland and Marisa helped make that happen. I would never travel without using Marisa to hammer out the details.
Not Recommended
Not much help
By: katm
Reviewed on: 13 Mar 2018
She said she would do hotel as well as cruise reservations and never did
Recommended
Impress Me Deal
By: Megan
Reviewed on: 18 Mar 2018
Marisa was wonderful. She fully explained what we were booking into and had good knowledge of the properties that we would be offered. Booking our trip with her was extremely easy.
Recommended
Hawaii Trip
By: Robin
Reviewed on: 17 Mar 2018
Marisa was great to work with. She's a lot of fun but extremely knowledgeable, too. She planned every detail so we had nothing to worry about and could just go and have a wonderful trip.
Recommended
MC
By: Greg
Reviewed on: 29 Apr 2018
We have worked with Marisa for 10 years and love the service advice and guidance she provides.
Recommended
Turks and Caicos
By: Susan and Eric
Reviewed on: 14 May 2018
We really enjoyed working with Marisa. She did a great job in planning our family vacation to Turks and Caicos! She was very professional and was always available when we had questions and concerns. She gave us great advice and was patient throughout all of the planning. We would definitely use Marisa again in the future!
Recommended
Barbados Trip
By: J&C
Reviewed on: 12 May 2018
Marisa is wonderful. She's very good at quickly answering questions....even at the last minute before a trip. She travels often so she can recommend places that she's been which is wonderful when you want to go someplace but don't have specifics as to where. There were 7 of us traveling. She worked hard to understand each person's desires as to tours and specific activities and also physical limitations when customizing our trip.
Recommended
Portugal
By: Maureen Mahoney
Reviewed on: 10 Jun 2018
Marisa you are a genius! My son and I had a fabulous trip. Thanks to Your prepared docs and info on what to see, where to go and what to eat. Sea Me in Lisbon was a favorite sea food place. The port wine cellars in Porto was given 2 days of our attention. The many monasteries and churches are a must see. The many hills to get anywhere put me in shape quickly... thankfully, Fado music is worth the climb! The international flights were comfortable, The hotels exquisite. Our hotel in Porto was especially amazing. As you stated, trains are efficient and in time. We got around very easy. It is the Portuguese people that would make me go back. If only the dollar wasn't so weak against the euro I would be planning my next trip with you. You prepared us for our trip of a life time! Thank you Marisa, I've never had such a great trip planned before.
Recommended
Indescribable trip to Tanzania
By: kg
Reviewed on: 01 Jul 2018
Marisa helped us plan a once in a lifetime trip to Tanzania. Every detail was perfect and each day was fabulous. We saw the migration, big five, ugly five and everything in between. Elephants, wildbeast, water buffalo, lions, cheetahs, leopards, zebras, giraffes, hippos, monkeys, baboons and more. Most importantly Marisa had local connections to ensure we had a fabulous guide which is talking with other travelers was the difference between a good and fabulous trip! If you are thinking of going to East Africa let Marisa know!
Recommended
Spain road-trip
By: Mairi
Reviewed on: 16 Jul 2018
Marisa was easy to work with, knowledgeable, and efficient. Very helpful and responsive when we wished to change plans while in middle of trip, made everything happen easily. Would definitely work with her again.
Not Recommended
Recent vacation
By: Sun
Reviewed on: 29 Aug 2018
We felt like we had to come up with the ideas and we had lots of fairly common questions that she did not anticipate.
Recommended
Honeymoon
By: Honeymoon
Reviewed on: 03 Oct 2018
Everything was excellent. From the time we arrived on the island to when we left everything was all taken care of and just perfect.
Recommended
Great Travel Agent
By: Gail and Family
Reviewed on: 06 Oct 2018
Marisa assisted me in every step of my vacation planning. Since this was a really big family vacation I needed a lot of hand holding and assistance and Marisa was there at every turn. Even when she was away on her own journey, she got back to me in a very timely manner each time I wrote or called. She set up excellent excursions for our trip, using excellent vendors for each leg of our journey. By the end of my planning process, I was just asking Marisa to pick out what we should do because she had a knack for knowing what we would like. I will use Marisa again and you should too! Thank You Marisa Cole, of Sensational Travel
Recommended
Aruba vacation
By: Mary Lou
Reviewed on: 14 Dec 2018
Marisa is always great to work with. I just let her know what we are looking to do for a vacation and she takes care of making it happen :)
Recommended
Punta Cana
By: Deb
Reviewed on: 20 Mar 2019
Excellent to work with. Did everything she said she would for us.
Recommended
A fabulous week!
By: Susan
Reviewed on: 02 Apr 2019
My husband and I knew we wanted the Bahamas for a spring trip with a focus on bone fishing. We located the resort we were interested in and handed it off to Marisa to get some more info and to do the booking—we were grateful for her legwork and her advice. We have worked with Marisa in the past and appreciate her help and input and she honestly takes a lot of the stress out of the planning process. The resort is one we will definitely return to...and Marisa is an advisor who we will happily continue to use.
Recommended
Wonderful memorable trip
By: Loretta
Reviewed on: 27 Apr 2019
Wonderful memorable trip... Marisa was always on hand making sure our experience was perfect. Can't wait to have her plan my next adventure,
Recommended
Review My Advisor
By: Jayne
Reviewed on: 19 Apr 2019
Marisa is warm, funny and so knowledgeable of Tuscany and its small places of interest, restaurants, and shops which the average tourist doesn't know about. We loved spending time getting to know her during lunches, dinners, rides on the bus, etc. I would definitely go on another trip with Collette and Marisa.
Recommended
Marisa Cole
By: Peach
Reviewed on: 27 Apr 2019
Marisa was an excellent tour guide. She's courteous, accommodating and helpful with anything we needed during the trip. I will definitely recommend her to anyone wanting to travel. I'm looking forward to traveling with her again.
Recommended
Italy
By: Christina
Reviewed on: 28 Apr 2019
Marisa was so much fun to work with. She really took the time to get to know everyone and was so much fun to travel with.
Working with Marisa L. Cole, you will have access to:
- An experienced travel guide whom you can rely on before, during, and after the trip
- Exclusive luxury resorts and properties
- Once in a lifetime experiences
Explore with the Best
Virtuoso Advisors are constantly pushing the boundaries in unique travel experiences.
Alliance programs are unique tailored experiences exclusive to travelers working with Virtuoso Travel Advisors.
learn more
Dominican Republic
Jamaica
Saint Lucia
Mexico
Costa Rica
Aruba
Cuba
Barbados
Peru
Italy
Hungary
Belize
Argentina
Chile
Czech Republic