Liora Manilof
Miami, FL United States
Travel Specialties
Interests
Adventure
Honeymoons
Safari
Independent Tours
Ocean Cruising
Destinations
Argentina
Australia
Colombia
Cuba
Curacao
Selling Travel Since
2000
My Background
I was born and raised on the small Caribbean Island of Curacao. Growing up, I had the greatest desire for travel to different countries and experience their cultures.
Immediately after graduating college, I took the leap of faith and joined the luxury travel industry. With over 15 years of experience planning specialized and detailed itineraries for a select clientele, I understand how to care for them and provide my absolute personalized service!! My direct participation in living and traveling globally has provided me a unique insight into the aspects of cities and countries which gives me an "insider perspective" to my clientele. I pride myself in working with my clients in creating bespoke experiences who want to discover the world in a different way and most importantly…fulfill their travel dreams.
As Director of Leisure Sales & Marketing, I also oversee the company's leisure business, lead and direct the work of others and recommend product to improve customer satisfaction and sales potential.
In short, I am a well traveled, passionate ,adventuresome person who is willing to share experiences with others. I am a traveler, not just an advisor, who loves life, journeys, culture and learning.
Places I Have Traveled
Reviews and Recommendations for Liora Manilof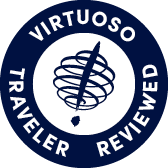 Virtuoso Verified Traveler
All reviews are from confirmed guests sharing exclusive insights
Sort reviews by
Recommended
Excellent Service!
By: FHH
Reviewed on: 26 Feb 2015
Very efficient. Always friendly. Extremely knowledgeable.
Recommended
Professional impeccable service
By: sk57
Reviewed on: 17 Jun 2015
Liora Manilof and Forest Travel planned for us, a party of four, the trip of a lifetime. For example, Myanmar is a tricky place to visit, because if you get the wrong guide, or the wrong itinerary, or the wrong time of the year it can become too adventurous, to say the least. Liora planned a PERFECT trip to Myanmar, Thailand and Cambodia for us. Specially Myanmar, a trip that she planned and changed 3 to 4 times because of our change of needs. Excellent travel fare with Qatar airlines, every hotel was a destination in itself, every hotel had a perfect location, breakfast and Virtuoso amenities, and free wifi. Everything we asked for, was surpassed. Also, she was honest enough to discourage us to go to some places either for climate, distance, timing or characteristics. I truly appreciate her honesty besides her impeccable, timely, professional service. In a scale of 1 to 100, our trip rates 99.99 and our travel agent , Liora Manilof, 100. Thanks
Recommended
Excellente profesional Services
By: Gilb16
Reviewed on: 30 Mar 2015
Great trip recomendarions, almost all hotel room upgrades given. GOOD job.
Recommended
Exceptional service !
By: RobV
Reviewed on: 05 Jun 2015
Wonderful service, always gives great ideas and very reliable.
Recommended
Great Service!
By: robvcema
Reviewed on: 21 Jun 2015
Liora always provides wonderful service and always has great tours lined up for us.
Recommended
Great event coordinator
By: Peter wolf
Reviewed on: 22 Jun 2015
Liora put her best effort to fulfill our group requests very professionally; I enjoyed very much working with her. The only feedback for her would be to develop a better feeling for people like me who are novice in organizing a group event. Regards PW
Recommended
Exceptional to the max
By: Larry
Reviewed on: 02 Jul 2015
Thank you for the lovely trip. All was arranged to our fullest satisfaction. You are the best in your field. Keep up the good work All the best
Recommended
Best Trip Ever on all Counts!
By: Margie
Reviewed on: 25 Jun 2015
This was our favorite trip ever from beginning to end. Ireland is wonderful...the people friendly, the scenic splendors, the amazing foods, the hotels perfect, and the service was spot on everywhere. Even the weather was unusually perfect with just one day of drizzle to make us feel like we were in Ireland. The rest of the days were dry, windy and cool. How did Liora manage that? Had never used a travel agent in past travels and found that Forest Travel and Liora Manilof and her team were fabulous. They understood our needs, our budget, and our concerns. I would use her again, especially for out-of-country travel. The hotels suggested were the best...a perfect introduction to each city and a source of luxury and service throughout our trip. Can't wait to plan another adventure and have already recommended this agency to many of my friends. Thanks for making Ireland a great experience.
Recommended
friendly service
By: monona
Reviewed on: 06 Jul 2015
Very good recomendations. Excellent service
Recommended
Liora is the best!
By: RJ54
Reviewed on: 15 Jul 2015
This is the second trip this year that Liora made for us. I did not get this email during or after the 1st trip. At any rate on both itineraries Liora did an incredible job. My seat on the flight are always the ones I prefer. She knows my taste and gets us great rooms in the best hotels with the best views. Management of the hotels treat us like royalty. They are ready to help us in any way they can. Those who have met Liora speak very highly of her. So do I. You do have one of the best, if not THE best in Liora!
Recommended
Over the top VIP service
By: gadislpg
Reviewed on: 21 Jul 2015
All of the stress of planning and executing a vacation was taken away and we were able to just enjoy.
Recommended
First class service
By: Byron64
Reviewed on: 27 Jul 2015
Staying at the Mandarin Oriental, Las Vegas made our trip a fantastic experience.
Recommended
Amazing hotels
By: BLeon
Reviewed on: 31 Aug 2015
The Westin Madrid was tastefully decorated and a very high-end yet warm feel throughout. The staff is very friendly and the location is very convenient - Steps from Museo del Prado and Parque del Retiro.
Recommended
Another amazing trip
By: gdavis1361
Reviewed on: 11 Sep 2015
The stress of travel goes away when we book with Liora. Very grateful.
Recommended
The best there is...
By: RJ54
Reviewed on: 09 Sep 2015
Liora continues to give me the best service. I wouldn't think about going elsewhere for my trips. I plan to go to Asia, Australia, New Zealand, Japan and many places in Europe. Liora gets us the best flights and the best hotels with the most amazing views. She knows my "travelling taste and style" sometimes better than I.
Recommended
Liora Manilof Forest Travel Agency
By: GD57
Reviewed on: 26 Sep 2015
Liora did a wonderful job putting together our weekend in Toronto on short notice. Would highly recommend her and her travel agency.
Recommended
Expert in ALL Things Travel
By: JasonB
Reviewed on: 29 Sep 2015
I worked with Liora to plan my honeymoon and I could not have asked for anyone better! Her responsiveness and understanding of our needs is great! She was able to make recommendations for all of our destinations, from our layover in Hong Kong, to Chiang Mai, Koh Samui, & Bali. We had activities and restaurants in all of them. All of our flights she booked were perfect with our schedule and she arranged airport transfers in all locations as well. Everything was on time and reliable. All of the hotels greeted us with open arms! We could not recommend Liora enough and will definitely be booking with her in the future!
Recommended
Great service as usual
By: rjg
Reviewed on: 12 Oct 2015
As always Liora gives me the best service possible and therefore I continue to work with her and no one else.
Recommended
Everything wonderful as always!!!
By: Claudio
Reviewed on: 02 Nov 2015
I love to work with Liora. Everything goes better than planned and always works out as it should. She is an extremely professional and expert travel agent.
Recommended
The usual great service
By: robertaua
Reviewed on: 13 Dec 2015
Liora and her team always give me the best service
Recommended
Liora gives great advice and service
By: RG1254
Reviewed on: 27 Jan 2016
As always I continue to use her services since she is the best! We have several trips planned with her throughout the year.
Recommended
Excellent advisor and very professional.
By: NoeR
Reviewed on: 08 Feb 2016
We had a great experience with Liora. We made a few last minute changes to our planned route and she was able to guide us and help us with good advice us on these changes. Kind Regards
Recommended
Liora is GREAT!
By: RJG
Reviewed on: 26 Feb 2016
She always customizes our trips to exactly how we want it. Then she goes above and beyond that ......always surprising us. I trust her advice completely. Can't wait for the next trip next week!
Recommended
Absolute best service!
By: Pbhern8
Reviewed on: 20 Mar 2016
Our family trip could not have been better! Liora put together an outstanding itinerary for all nine of us! The hotel, restaurants, site seeing were all amazing. I will only use Liora for all our vacations in the future. I recommend Liora and Forrest Travel very highly.
Recommended
Liora is fantastic!!!
By: RJG (Robert Gandelman)
Reviewed on: 29 Mar 2016
As always Liora has done an exceptional job on our last trip. She has done most of our travel vacations and all of our "exotic" on will be doing the next 2 for us this year. Yes Liora: one you know but the other is China!
Recommended
Amazing experience
By: SusRob
Reviewed on: 30 Apr 2016
Another home-run by Liora. Another travel experience not to be forgotton. Great service from Forest Travel 24/7, from Liora in particular. She arranged the hotel, guides, drivers, photographers, restaurants, activities; in short, every minute of our travel. If I had tried to do it alone it would have taken a lot of time, not even come close to what Liora is able to do and we are treated like royalty wherever we go, thanks to Liora's reputation in the travel industry. Liora, prepare yourself for the next trip..... I lost count of how many you already did for me.
Recommended
Great Hotel
By: Ade
Reviewed on: 16 May 2016
Beautiful hotel.
Recommended
Fantastic Trip
By: Pschu
Reviewed on: 11 Jul 2016
This was our first working with Liora on an international trip. She clearly knows what she is doing with fantastic knowledge, and a seamless travel experience. We are very loyal, and happy to be working w Liora on other trips!
Recommended
corteous and efficient servie
By: sandrakatz57
Reviewed on: 18 Jul 2016
Liora prepared for us part of our trip to Burgundy, France. the Barge Amaryllys (Afloat in France by Belmond) was a superb experience for our eyes, ears and palate. The chef was extraordinary, the views, the places we visited make this trip a memorable, relaxing, "total pampering" experience. Just what we needed. Liora adapted her suggestions to our tastes and understood perfectly what we were looking for. Also, she found a wonderful rate in First Class @ AA.com. Can't ask for a better service. Gracias, Sandra and Gabriel Katz
Recommended
Algarve -- So helpful!!
By: Negar
Reviewed on: 09 Aug 2016
So grateful to Liora! She was able to secure a sold out hotel room for us that accomodated our group flawlessly. We had an amazing experience and am I so happy I worked with her. xx, Negar
Recommended
Profesional, experta y amable
By: alansh
Reviewed on: 27 Oct 2016
Muy buena asesora, conocedora de los destinos, encuentra muy buenas tarifas, siempre a la orden del cliente. Muy amable y educada, siempre responde las dudas del cliente de manera rapida y concisa.
Recommended
Liora makes yet another trip unforgettable
By: rgmiami
Reviewed on: 06 Oct 2016
Liora continues to make our trips unforgettable experiences. There is nothing to worry about if your trip is booked by her: airlines, accommodation, transportation, activities and the detail. Surprises awaited us in several cities which made the experience even more enjoyable. Yes, she is booking the next experience for us .... and the one after that.............
Recommended
Excellent, efficient service as always
By: Amy
Reviewed on: 27 Sep 2016
Liora provided a quick and helpful service as always, ensuring our room upgrade was secured. Everything went to plan and we were delighted with both of our hotel stays.
Recommended
Great recommendations
By: Davidv
Reviewed on: 06 Dec 2016
Great planning!
Recommended
TAJ 51
By: JMP MD
Reviewed on: 17 Dec 2016
Great location, great service. Rooms nicely appointed. Would highly recommend.
Recommended
Expert friendly service
By: Mr_blackberry
Reviewed on: 19 Dec 2016
You can be sure to find the best service in Forest Travel! I've found the service and response of this travel agency to be excellent. Easily 5-stars. Our emails are promptly responded to, follow up is perfect and final delivery is great. The fees charged usually seem very good value. However, there is always room for improvement (or a reason for travelers to consider other options). You won't get a detailed report that references the trips you buy with them with the expenses in their invoices. For those of us who need to travel a lot, keeping track of the expenses is very cumbersome with the very little information you receive from the agency.
Recommended
Cuba
By: Moi
Reviewed on: 09 Feb 2017
Very professional and efficient. Great experience
Recommended
Liora Manilof is the best!
By: CurAua
Reviewed on: 18 Apr 2017
Liora has done several trips for us and she always brings incredible experiences to the table. She works with the best people around the world who take care of you as if you were a king. She works out all the details. I cannot imagine doing trips like this by doing our own bookings. You need the experience, and Liora has it!
Recommended
Excellent
By: Our Europe Trip
Reviewed on: 23 Jun 2017
Excellent. She got us very good airfares for our European trip and reccomended very nice hotels in places that were new to us
Recommended
Excellent trip to vail
By: Sandra56
Reviewed on: 25 Jun 2017
Liora was able to find exactly what I needed in term of hotels, dates (which were a major issue this time), and airfare Thanks for a memorable trip to VAIL, Co. Always a pleasure and an honor to work with Liora Manilof
Recommended
San Francisco
By: Mari
Reviewed on: 10 Jul 2017
It was a wonderful experience. She was very helpful, friendly and knowledgeable.
Recommended
Wouldn't use any other travel advisor
By: TravelExpert
Reviewed on: 04 Aug 2017
I have used Liora's expertise in all my travels these past 10 years and would never consider changing. I don't think there is much more to say
Recommended
Always get best care thanks to Liora
By: Malibu_CJB
Reviewed on: 12 Sep 2017
As always, Liora took incredible care of us and knew property and its key personnel.
Recommended
Advisor
By: NN
Reviewed on: 29 Sep 2017
Excellent. Highly recommended. Dedicated to her clients.
Recommended
Las Vegas to Miami
By: Bonnie
Reviewed on: 27 Nov 2017
Liora is great! Very knowledgeable and professional. We call her to help us plan all our vacations and we are never disappointed with the results.
Working with Liora Manilof, you will have access to:
- An experienced travel guide whom you can rely on before, during, and after the trip
- Exclusive luxury resorts and properties
- Once in a lifetime experiences
Explore with the Best
Virtuoso Advisors are constantly pushing the boundaries in unique travel experiences.
Alliance programs are unique tailored experiences exclusive to travelers working with Virtuoso Travel Advisors.
learn more
Argentina
Australia
Colombia
Cuba
Curacao
France
Japan
New Zealand
Portugal
South Africa
Spain