Sue Pechtel
CTC
Saint Albert, AB Canada
Travel Specialties
Interests
Food & Wine
Safari
Escorted Tours
Ocean Cruising
River Cruising
Selling Travel Since
1974
My Background
I started in the travel business in 1974. In 1984 I opened my own travel agency, Over the years my husband and I have travelled the world extensively and escorted many cruise and tour groups. Recently we sold out agency to Vision Travel Solutions who I now work for. I am thrilled to be part of their thriving business and also very excited to be included as a Virtuoso Advisor.
I would be happy to help your plan your next adventure!
Places I Have Traveled
Reviews and Recommendations for Sue Pechtel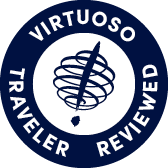 Virtuoso Verified Traveler
All reviews are from confirmed guests sharing exclusive insights
Sort reviews by
Recommended
Close but no cigar
By: Girl35
Reviewed on: 11 Jul 2016
Overall a relaxing seven day cruise with scenery that never gets old. The ship is comfortable and we'll cared for but the service is spotty. The dining room excelled but the Specialty restaurants were hit and miss, not what we had come to expect from the Pinnacle Grill. The stateroom attendants lacked enthusiasm and the bar staff seemed somewhat overwhelmed. We've had better experiences on HAL. The entertainment was good and the food was mostly great.
Recommended
Personalized Service
By: Monica B
Reviewed on: 17 Aug 2016
Sue Pechtel is wonderful to deal with. She helped to organize a special African itinerary for us - and worked with Aeroplan to get us better flights. She's one of the best!
Recommended
Best Travel Advisor ever.
By: Craigers
Reviewed on: 11 Sep 2016
Sue is the most efficient, thorough, friendly travel Advisor I have ever dealt with. She always tries to get her clients the best bang for their buck. sometimes not always the cheapest but the best value. She makes sure you are aware of all documentation needed for where your going and will help you when ever you are in need of assistance. She has great experience from here travels and can offer much advice if required. Travelling with Sue is easy stress free.
Recommended
Excellent Service
By: Joanne
Reviewed on: 16 Sep 2016
Sue was always willing and available to offer her service and assistance to make our vacation memorable. The whole trip went so smoothly. The best service we have ever received from a travel adviser.
Recommended
EXPERT TRAVEL AGENT!!
By: DB007
Reviewed on: 15 Sep 2016
Always a flawless transaction. On top of airline changes and quick and courteous service!! Amazing
Recommended
Fantastic efficient service Sue does a great job.
By: Rob
Reviewed on: 17 Sep 2016
The trip was well planned from start to finish, we were informed on what was happening every step of the way and we really enjoyed the personalized service. No doubt we would book again with Sue and have no problem recommending her to others.
Recommended
Exception Service
By: NN
Reviewed on: 03 Oct 2016
Sue always does an outstanding job getting all the "bits and pieces" together when arranging a trip. She is extremely knowledgeable on all the intricacies of travel, and does it all with enthusiasm and good humour. She is also very easy to make contact with, no matter where she is in the world - always seems to be on the job. I would highly recommend Sue to anyone looking for a travel agent.
Recommended
We were well taken care of
By: Linda MM
Reviewed on: 09 Oct 2016
My friend and I recently returned from a trip to Rome which was arranged by Sue Pechtel at Vision Travel. It was a great success. All our plans had been made a year in advance which could have created a mix up or two. Not in this case. Other than a slight chance in airline departure/arrival times which Sue advised us of well before leaving, everything went according to schedule. Sue arranged the flights, accommodation, travel and cancellation insurance packages. We were well taken care of. Sue's professionalism and prompt response to our needs and questions was very much appreciated. I would highly recommend her services. She delivered to us a worry-free vacation and who could ask for more than that.
Recommended
trip to Vancouver
By: maumau
Reviewed on: 09 Oct 2016
I have nothing but praise for the personal care that I received from the agent that handled my file. It is always a pleasant experience. Thanks.
Recommended
Always the best
By: Craigers
Reviewed on: 06 Oct 2016
We were on a extended river cruise in Europe. Every thing went perfect, air travel and transfers. hotels and river cruise and all the arranged dinning. The perfect worry free holiday. Sue always takes care of the details.
Recommended
Trip of a lifetime
By: rkashani
Reviewed on: 16 Oct 2016
Lovely side trip to Rome after a few nights in London and then one of the best cruises we have ever taken (out of about a dozen cruises so far). The best accommodations were in Rome, exceptional service, location and style of the hotel (Hotel Artemide) and worry free transport to and from the cruise port, all well planned in advance. We want to do this trip again, or something very similar, next year.
Recommended
great service
By: george 2
Reviewed on: 27 Oct 2016
Air North provided great service. No extra baggage fees and meals to boot on a 2 1/2 hour flight. Flight was late leaving on our return but first round of drinks were free!
Recommended
Amazing one of a kind service!
By: Nadine
Reviewed on: 02 Nov 2016
I have to say that never before have I experienced such quality service with a travel agent before like I have when I was introduced to Sue Pechtel. Sue was introduced to me through a close friend and came highly recommend. I am an extremely busy business owner and have no time to look up best possible scenarios for flights. Which I have frequently for work. I can email Sue and immediately she will come up with 2-3 options for me! She is extremely pleasant and kind and I love working with her as I know sometimes my requests may be slightly in high demand and immediate. Sue also makes you feel like you are not a burden (I have had experienced this before) even if your plans change or you go back and forth trying to decide on the perfect flight. I highly recommend dealing with sue for any of your travel needs! She is truly the best!
Recommended
Expert Friendly Service
By: bond james bond
Reviewed on: 13 Nov 2016
Trip is planned for January 2017 today is November 13, 2016
Recommended
Absolutely wonderful
By: Del14
Reviewed on: 12 Nov 2016
I have been using Sue from the 70's and there is a good reason for that. There is no other agent who is detailed oriented and caring not to mention knowledgeable. That for me says it all I have also recommended her to my friends who now love her as I do.
Recommended
Winter Time Fun
By: A Bones
Reviewed on: 12 Nov 2016
Sue assisted in every way possible prior to our departure and during our time away when we had questions. She is thorough and most helpful at all times. Sue creates a stress free holiday! One word for Sue: PERFECTION 😊
Recommended
Very Friendly and Helpful
By: Muffin98
Reviewed on: 15 Nov 2016
Sue was amazingly helpful. She was very quick to respond to any questions we had, and was very enthusiastic about helping us find our awesome vacation destination. :) Would definitely recommend her to anyone.
Recommended
Only deal with Sue, she's the best!!!
By: ItsMe1971
Reviewed on: 02 Dec 2016
Excellent expert service. I will continue to use Sue as my travel agent, she goes the extra mile. I know I am getting what I pay for when I deal with her, she is an expert in her field without any doubt. I would, and have recommended her to others and I am always pleased with the results.
Recommended
Professional and very friendly
By: Carolina
Reviewed on: 17 Jan 2017
Sue went above and beyond as always and booked our flights for 8 people, all flying to Australia from 3 different parts of Canada, meeting in Vancouver to fly on same flight to Australia. Thank you Sue and look forward to booking again with you for future trips.
Recommended
planning
By: elaine
Reviewed on: 04 Feb 2017
sue is very knowledgable and helpful in everyway when planning your trip
Recommended
Great trip.
By: Meema
Reviewed on: 06 Feb 2017
I had a wonderful trip, loved seeing the sights of India. Loved Singapore. Sue always, always takes good care of me on these adventures. I feel confident and safe. Most times I am a solo traveler but this time a traveled with a lovely lady. Any concerns or questions about the cruise or excursions are answered promptly and correctly by Sue. Hotels are always top notch and economy air fares very fair. I always highly recommend Sue to family and friends. I look forward to our next adventure together. XX
Recommended
excellant
By: cheaks
Reviewed on: 01 Mar 2017
she is very pleasant& thoughtful
Recommended
Cabo
By: Craigers
Reviewed on: 03 Mar 2017
This trip was air only but as usual everything went off on time and on schedule. Great trip.
Recommended
Hawaii Cruise
By: Marty
Reviewed on: 05 Apr 2017
Excellent as always
Recommended
Thumbs up to Sue Pechtel!
By: Susan Green
Reviewed on: 14 May 2017
Sue always goes the extra mile to ensure your trip is well planned.
Recommended
happy hoiliday with Sue
By: maumau
Reviewed on: 05 Jul 2017
a very pleasant experience. very knowledgeable and accommodating.
Recommended
European Cruise
By: Monica B
Reviewed on: 06 Aug 2017
Sue was awesome to work with. We had a few special requests regarding our cruise and she was able to handle all of them, including the disembarkation a day early. Her suggestions for accommodations pre and post cruise were great as well. We find her to be exceptional in her knowledge of the itinerary and her efficiency is outstanding.
Recommended
happy traveller
By: MAUMAU
Reviewed on: 17 Aug 2017
excellent. knowledgeable, friendly.
Recommended
Carnival family special
By: Marty
Reviewed on: 11 Sep 2017
Have worked with Sue for many years and always looked after us with the highest standards and usually with that something extra that sets her apart Plan to continue with Sue for the foreseeable future
Recommended
NiagaraFalls
By: DavidKerr
Reviewed on: 20 Sep 2017
I would never even consider taking a trip without Sue taking care of my arrangements. She's been my agent for close to 20years. Sue is the best!
Recommended
Book your Adventures with Confidence
By: Christina
Reviewed on: 04 Oct 2017
I have had the pleasure of having Sue book my vacations for more than 40 years, and each adventure has been beyond amazing! Sue is very well travelled herself and can therefore make incredible suggestions! She is extremely thorough in taking care of every detail! I would not book a trip without calling on Sue first!
Recommended
Holiday
By: Peege
Reviewed on: 27 Sep 2017
Great to work with and very accommodating
Recommended
Fantastic trip
By: rkashani
Reviewed on: 28 Sep 2017
Very easy, as always, working with Sue. The hotel recommendations and bookings (3 in total), in particular, were superb.
Recommended
Travel advisor
By: Maxine
Reviewed on: 01 Oct 2017
Working with Sue has been a real pleasure. Over the years, Sue has made many travel arrangements for me. Sue is very professional, knowledgeable, efficient, and has a good understanding of individual needs and preferences. She responds in a timely fashion to all requests and keeps everyone uptodate. I would without hesitation highly recommend her to anyone requiring travel assistance. Leila
Recommended
Best vacay
By: Cindrum
Reviewed on: 19 Oct 2017
She was the best, always ready to help. Prompt with her responses, did things when she said she would
Recommended
Ollie
By: Ollie
Reviewed on: 10 Nov 2017
Sue is an absolute delight to work with. She is so knowledgeable about any type of travel. I never need to worry about any reservations as I know they will be in perfect order. Sue is always prompt in returning calls or answering emails. In other words, she is the BEST.
Recommended
Contiki Holiday
By: A
Reviewed on: 13 Nov 2017
She was very thorough, always quick to respond to questions and everything went exactly as planned on the trip.
Recommended
Experience and knowledge
By: Marina Bay
Reviewed on: 13 Nov 2017
We have only used one other travel advisor who provided anywhere near as much assistance, efficiency, responsiveness and experience as Sue Pechtel. Sue has made our travelling experiences so much more enjoyable since we have been able to use her services and knowledge for the last several years.
Recommended
Taj
By: Freddy🛳🕌
Reviewed on: 23 Nov 2017
She is so well organized, everything was without any hitch. Excellent caring about everyone.
Recommended
Amazing trip!!
By: Darci
Reviewed on: 20 Dec 2017
A huge thanks to Sue for helping us plan our trip!!! There is not 1 thing we would have changed Sue nailed this one to a tee! Thanks so much Sue!! Looking forward to booking more trips in the future with you!!
Recommended
Great trip
By: Meema
Reviewed on: 16 Dec 2017
We had a wonderful time and everything went smoothly. Sue always looks after details! Her concerns go way past the normal, including that everyone has been taken care of. All questions are answered with accurately and timely. I concider Sue a good friend and alway recommend her to family and friends when vacations are being planned.
Recommended
Dubai to Cape Town
By: KP
Reviewed on: 17 Dec 2017
Sue is an unbelievably knowledgeable and thorough travel advisor. She provides you with all your alternatives and is always available to discuss and give recommendations/alternatives if you wish. Whenever issues arise in route she is at the end of the line, be that phone or computer to assist any way she can and offer up support which makes you know you aren't alone in the world whenever you are in the world. I would say she is so knowledgeable, so personalbe, so thorough, sooooo amazing!!! Sue is the absolute best .... one of a kind ... wouldn't have anyone else as my travel advisor!!
Recommended
Baltic Cruise & German Visit
By: Retired
Reviewed on: 08 Jan 2018
Sue is professional, knowledgeable and extremely responsive.
Recommended
Sailing
By: traveler
Reviewed on: 15 Jan 2018
I need to thank Sue for getting me on a sailing ship for a decent price as a single
Recommended
Good travel insurance
By: Newguy
Reviewed on: 29 Jan 2018
Getting good travel insurance is getting harder to ensure that you are cover, which Sue did. Thanks
Recommended
Our trip
By: PEte
Reviewed on: 14 Feb 2018
Sue was great. She helped us with any questions and concerns in a very timely manner.
Recommended
Cruise vacation
By: Martine
Reviewed on: 15 Feb 2018
We have dealt with Sue and Bill Pechtel for many years and have always received service above and beyond the basic Have recommended Sue to a number of people in the past so that should tell you how pleased we always are
Recommended
Making it easy
By: Mr. J
Reviewed on: 01 Apr 2018
Sue was informative and quickly found flights and accommodations that met our specific needs. I had spent hours on the internet but could not find exactly what we wanted. After an initial email outlining our desires, we made one stop at Sues office and our trip was booked. Since she had visited the Barbados herself, Sue had a variety of suggestions that would enhance our 8 night stay. I have used Sue to book cruises and now will now continue to use her expertise for a variety of vacation experiences.
Recommended
Sue
By: twinkletoes
Reviewed on: 07 Apr 2018
Working with Sue was good, but we must say that for part of it she was lacking. Not getting back to us in a timely manner. We do really like her though. For part of our trip we wound up doing bookings on our own. Sorry Sue! We found this totally out of character as we have not encountered this before with her.
Recommended
Family Cruise
By: Party Patty
Reviewed on: 08 Apr 2018
Very good. Got back to us very quickly when ever we had questions. Found good pricing for us. Advised us aon various aspects of the cruise. All in all a good experience.
Working with Sue Pechtel, you will have access to:
- An experienced travel guide whom you can rely on before, during, and after the trip
- Exclusive luxury resorts and properties
- Once in a lifetime experiences
Explore with the Best
Virtuoso Advisors are constantly pushing the boundaries in unique travel experiences.
Alliance programs are unique tailored experiences exclusive to travelers working with Virtuoso Travel Advisors.
learn more