Margot Kong
San Francisco, CA United States
Selling Travel Since
2002
My Background
If you are too busy to manage your investment portfolio effectively on your own, then you are likely too busy to plan your own amazing holidays. Allow me to be your personal vacation advisor and travel shopper. Much like you would meet with an investment advisor (which I used to be) to create a financial plan, I will sit down with you to map out your short-term and long-term travel goals and, together, we will create your travel plan. Taking advantage of my extensive industry connections (developed over nearly 2 decades) and personal travel experiences, I will then execute that plan and help you meet – no, exceed – your vacation goals and expectations.
Places I Have Traveled
Reviews and Recommendations for Margot Kong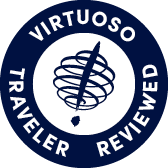 Virtuoso Verified Traveler
All reviews are from confirmed guests sharing exclusive insights
Sort reviews by
Recommended
Margot Nailed It!!
By: SF Traveler
Reviewed on: 13 Oct 2015
Margot is absolutely top notch! She laid out all the alternatives and recommended the best price-to-quality place. She was right. I checked out the other places on my trip and she had recommended by far the best place. I'll be using Margot for all future trips!
Recommended
Surprisingly fun for kids
By: Travelinfool
Reviewed on: 25 Feb 2016
Margot booked us on a fun 3 day cruise of the Lower Mississippi. I was with my two young daughters who were by far the youngest passengers on the boat (if they weren't with me, I would have been the youngest on the boat!), but they had a great time nonetheless. The food was terrific. And the shore excursions were easy and fun, especially for my seven-year-old who drank in the history of it all. We are not big cruisers, in fact this was our first, but I would recommend it to other families with young kids.
Recommended
Margot - 5 Star Service
By: Carol
Reviewed on: 02 Mar 2016
It's not often that you find an advisor that can anticipate your needs as well as Margot. For our trip to Bali, I planned to stay at a hotel in Ubud that I had heard of. After fully scoping our needs, Margot recommended a five-star hotel which was the same price as the four-star hotel I had in mind. We followed her recommendation to go to The Kayon Resort and were we ever glad we did! Not only did it exceed our expectations, Margot had secretly arranged a birthday surprise for me. This oasis in the jungle was perfect! Margot also arranged the overnight hotel in Hong Kong for our return flight. She astutely recommended a hotel providing very good value. The hotel was a mere 5 minute walk through the airport which was highly appreciated after landing at 1:00am in the morning. My typical practice is to arrange trips myself (I'm a bit of a control freak). However, Margot's expertise, knowledge and customized service surpasses anything I could ever plan on my own. Thanks Margot!
Recommended
Organized and well executed
By: oakye
Reviewed on: 06 Nov 2016
Well organized and helped coordinate schedules of two busy friends so we could travel together. Air travel schedules fit within our budget, as did the pleasant lodging away from the tourist throngs. Very helpful trip itinerary provided activity suggestions as well as commute departure recommendation.
Recommended
White glove treatment
By: sleepinSF
Reviewed on: 10 Nov 2016
Margot is absolutely fantastic. She learned my preferences and makes sure that all hotels and the like are aware. She is a fire and forget missile! I indicate where I'm going and my budget--off she goes to find three or four good options with a synopsis describing the differences. Even on airfare, I was amazed. She saved me $1400 on a b-class flight to Europe a few weeks ago. I'm going to have her do all of my future travel.
Recommended
She'll save your bacon
By: Oliver the dog
Reviewed on: 22 Dec 2016
Stuff goes wrong. Weather doesn't allow the plane to land. There's undisclosed construction at the hotel. That's when Margot is on the move. So reliable, so comforting! I've had disaster strike a few times and Margot has been there to help me get to my happy place smoothly and efficiently. Never takes more than a few minutes to hear back from her and she's got the solution every time. Her fee is going up (slightly) but it's well-worth it, very pleased to have found her! Thanks, Margot!
Recommended
First Experience
By: Lidiya
Reviewed on: 05 Apr 2017
It was our first experience of working with an advisor and we really liked it. Margot took care of almost everything: transfer to/from the hotel (a comfortable SUV with 3 car seats inside), an option of choosing a room's view, breakfast credit, free Wi-Fi and other things. Margot was the only one who communicated with the Hotel and everything was set upon our arrival. We got more amenities with Margot than if we booked on our own, and all these for the same price Next our trip will be definitely planned and booked with the help of our advisor Margot Kong! Thank you!
Recommended
Margot
By: Cais
Reviewed on: 07 Apr 2017
Margot is very reliable and a pleasure to work with. Really responsible and proactive.
Recommended
Margot mothers me
By: GDunn
Reviewed on: 09 Jun 2017
I think my favorite thing about her is how quickly she responds to my emails, day or night. Especially when something is wrong, but also with advice or commiseration. I tell her everything, good and bad, but above and beyond, she kindly listens to me whine.
Recommended
Wonderful experience!
By: guinevere
Reviewed on: 21 Jul 2017
Margot was so helpful in planning our trip. She went above and beyond to give us lots of options and to make sure everything was in order with our bookings. Will absolutely call on her again the next time we travel!
Recommended
South African Odyssey
By: WCF
Reviewed on: 25 Aug 2017
Margot was knowledgeable, responsive and a great partner. She listened to our wish list and budget and delivered a phenomenal experience for our family. I would highly recommend partnering with Margot and we will work with her again in the near future.
Recommended
An Italian Affair
By: Tennis4fun
Reviewed on: 21 Sep 2017
Margot helped us plan our trip to Italy. Overall, we had a great trip! Margot is very easy to work with and is very responsive to questions. In retrospect, we probably needed to discussion options a bit more with her. So if you take the time to communicate what you want and must have on your trip, it will turn out better. She also kept in contact as we were traveling to see if we needed any help. And then asked for feedback when we returned. We would definitely use her again and would increase our before trip communications!
Recommended
Great working with Margot
By: eu
Reviewed on: 14 Sep 2017
Excellent working with Margot!
Recommended
But Why?
By: Zugaikotsu no Yama
Reviewed on: 28 Sep 2017
Why would I recommend Margot when I want to keep her to myself? Her services on this recent trip were awesome, as usual.
Recommended
Thailand
By: Sibel
Reviewed on: 11 Jan 2018
Working with Margot Kong was amazing. She organized everything in detailed in a very short period of time. And we had an amazing vacation in Thailand.
Recommended
Great trip by Margot!
By: sf
Reviewed on: 04 Jun 2018
Margot is a pleasure to work with. She knows my preferences; everything is in order for my trip, before and during!
Recommended
Travelling Around Spain
By: Joe
Reviewed on: 15 Aug 2018
This is the second time we've asked Margot to help plan our vacation and after this trip we would ask her to plan our next vacation. After understanding our goals for our vacation and our budget, Margot suggested two apartment rental locations which were perfect both in terms of location, amentities and space. It made our visit to Barcelona, San Sebastian and Bilbao very pleasurable.
Recommended
Book with Margot!
By: Kcm
Reviewed on: 04 Sep 2018
Margot really cares about all the little details which is what makes the difference in booking with a curated travel advisor, down to cake in the room for my child's birthday!
Recommended
First time using an advisor
By: World Traveler
Reviewed on: 30 Aug 2018
I had never used a travel advisor before. Frankly, I never thought I needed one. But a friend referred me to Margot and now I can never go back to planning my own travel. She made it so easy, found great destinations, hotels, and tours that I likely would not have found on my own. The experiences she recommended like falconry in Ireland and ATVing & a Super Jeep Tour in Iceland were truly unforgettable adventures of a lifetime.
Recommended
Divine intervention
By: Geoff
Reviewed on: 04 Nov 2018
Margot is a travel God I worship at the feet of her skills. Please don't tell anyone how awesome she is
Recommended
Relaxing in Tahoe
By: JY
Reviewed on: 10 Nov 2018
Easy and perfect. We had a lovely time relaxing in Lake Tahoe. Thank you to Margot for all the little extras that made our trip perfect!
Recommended
Margot is the best!
By: Naomi
Reviewed on: 13 Jun 2019
Working with Margot was incredible. She helped us plan our honeymoon, made excellent recommendations, and ensured we had a wonderful time. I am spoiled now, and can't imagine any other type of trip. Favorite options I never would have thought of: wine bar with a sommelier, night tour at the uffizi museum, letting hotels know we were on our honeymoon so they granted extra perks like a bottle of champagne, or one dinner at the hotel restaurant for free. Thank you, Margot!
Recommended
Trip to Greece
By: Oakland94618
Reviewed on: 21 Jun 2019
Margot is absolutely the best. She creates a personalized trip that is respectful of your interests and budget. Margot put together a trip to Greece in partnership with Greece a la Carte that highlighted Greek culture and history. Every single one of our guides was extremely knowledgeable and informative. In addition, our recommended hotels were fabulous and perfect for what our family was looking for. Finally, Margot walked us through the planning process keeping us on schedule and making sure that we didn't wait too long and miss the best rooms. She told us what we needed to do and when and she always answered our questions ridiculously fast. She has made traveling so awesome that my family keeps listing more places that they want Margot to help us visit!
Recommended
Margot's good, as usual
By: Geoff
Reviewed on: 29 Jun 2019
Always helpful and responsive, almost in real-time most of the time. She was making new reservations on the phone while I stood at the airline help desk.
Recommended
Excellent on all fronts
By: SChen
Reviewed on: 27 Jul 2019
Margot is a fantastic resource. She went above and beyond to make sure our trip went smoothly. I would wholeheartedly recommend her!
Recommended
London
By: P&L
Reviewed on: 08 Jul 2019
Fantastic. Knowledgeable. Efficient. Great service.
Recommended
Family Trip to Ireland
By: Ashley
Reviewed on: 20 Jul 2019
We worked closely with Kim Burns to plan a family trip to Ireland. She was professional, enthusiastic, and supportive throughout the planning process. I felt that I hardly had to do any work to plan our trip, which is essential for a working parent! I would certainly do business with Kim again as she was even available to us during our trip to help with a few last minute details. We had the trip of a lifetime and will be forever grateful!
Recommended
Sweet Surprise
By: Birthday Girl
Reviewed on: 10 Aug 2019
Margot booked a hotel room for me and she had surprised me with a slice of birthday cake that was waiting for me when I got to my room. Completely unexpected but so appreciated. I'll continue using her for all my travel bookings as she's fast and always recommends hotels and destinations that are perfect for me and my family.
Recommended
Honest recommendations, tailored to my tastes!
By: LK
Reviewed on: 04 Aug 2019
I appreciated Journey's help in coordinating our Maui trip upon short notice, in high season. They were able to give us honest feedback on options, along with trade-offs for each, knowing my style of travel and budget. Restaurant recommendations & general advice on certain region's options & activities were also super helpful. The more I work with Margot and she "gets" what I like & don't prefer, the "411" on places or restaurants or the general "what to expect" is more and more appreciated.
Recommended
Amazing trip to London and Spain
By: Sara
Reviewed on: 04 Sep 2019
Margot and David were fantastic! So knowledgeable and so flexible dealing with our fickleness. We are devoted clients and look forward to planning our next getaway. Everything was so seamless we never wanted our trip to end
Recommended
Thrilled and thankful
By: Lisa
Reviewed on: 03 Sep 2019
My family had a wonderful experience at our hotel thanks to Margot Kong. She was able to have our trip include free breakfast each day plus we received a resort credit and enjoyed other amenities. We are so thankful for our experience and cannot wait to work with her again!
Recommended
Iceland 2019
By: Liz
Reviewed on: 27 Oct 2019
Margot was super considerate of my needs (culinary, budget, interests) and how to make the best of Iceland given what I wanted. Her experience having been there herself helped answer very specific questions that I had. She also jumped in and was a lifesaver when my flight was unexpectedly cancelled.
Recommended
Trip To China 2019
By: Harry S. Davis
Reviewed on: 15 Nov 2019
Excellent. Margot was very responsive and planned a great trip. She was terrific and I recommend her very highly.
Recommended
Asia Trip
By: CL
Reviewed on: 06 Jan 2020
Margot was a joy to work with- she made planning our trip to Korea and Japan very easy. I was dreading planning a trip for my family so much that I didn't plan it for the year we were planning to go and when I was referred to Margot she made it all happen! All I had to do was talk to Margot about our likes and interests and she pulled together a trip that was simply fantastic. It was very easy to talk with her and she just "got" what we wanted done. There was no hassle also in terms of getting the trip just the way we wanted it and she was also a great advisor for times when we weren't sure of what we should do. It was such a wonderful experience we are now looking forward to another trip!
Recommended
Great South Africa trip
By: trip of a life time
Reviewed on: 15 Dec 2019
Very efficient and professional yet personal. Margot listened to our needs and wants, great suggestions, completely helpful and accommodating especially with the time difference between NY and San Francisco. Extremely helpful with transportation, accommodation recommendations and local tour groups - She helped make it a trip of a life time and would highly recommend her
Recommended
Efficient and comforting guidance
By: Kay
Reviewed on: 12 Dec 2019
From the beginning of our trip planning to nearly right before we were due to take off, there were late additions of people who wanted to join the trip, and itinerary questions and conflicting suggestions from different people in our group. I was getting a little frazzled, to put it mildly, but Margot was like a calm captain steering through all this turbulence for me; thank goodness for her! The trip was wonderful; everyone in our disparate group had a great time. I couldn't ask for more!
Recommended
Never lets me down
By: Geoff
Reviewed on: 23 Dec 2019
Always enjoy working with her; she knows me well by now and can pretty much predict what I will like.
Recommended
Attention to Detail
By: Jules
Reviewed on: 06 Jan 2020
Margot helped us with a last minute getaway. She helped us secure a competitive rate and special amenities at the hotel. Margot was traveling herself, so she asked a member of her team to contact us in advance of our travel date to see if he could help with any restaurant reservations or activity plans. Margot checked in with us while we were traveling and immediately afterward. We had a few hiccups with the property, which Margot smoothed over on our behalf. Margot and her team provide excellent service!
Recommended
Fabulous as always
By: Travel lady
Reviewed on: 04 Feb 2020
Margot's always so organized and super responsive. She has amazing connections and we continue to enjoy working with her.
Recommended
Paris
By: Terra
Reviewed on: 04 Feb 2020
Excellent experience working with Journeys Unparalleled and will use them for all our future trip planning!
Recommended
Fabulous trip
By: ND
Reviewed on: 26 Oct 2020
Margot was great to work with - very knowledgeable and efficient. She really knew the properties around where we wanted to go and actually steered us to Calistoga Ranch when we had originally planned to stay somewhere else because she knew we would get a lot more there and that it would also be more aligned with what we were looking for. Margot even managed to secure an upgrade for us prior to our arrival. The activities Margot organized for us were also spot on - a certified sommelier-led wine tour and a private spa experience - truly made the occasion unforgettable.
Recommended
good as usual
By: Amberjack
Reviewed on: 22 Oct 2020
She knows my preferences and I trust her. Another successful adventure.
Working with Margot Kong, you will have access to:
- An experienced travel guide whom you can rely on before, during, and after the trip
- Exclusive luxury resorts and properties
- Once in a lifetime experiences
Explore with the Best
Virtuoso Advisors are constantly pushing the boundaries in unique travel experiences.
Alliance programs are unique tailored experiences exclusive to travelers working with Virtuoso Travel Advisors.
learn more