Martha King and Susan Whitson - King and Whitson Travel
Signal Mountain, TN United States
Travel Specialties
Interests
Beach & Sun
Family Travel
Food & Wine
Honeymoons
Safari
Destinations
South Africa
United Kingdom
Italy
Turks And Caicos Islands
Spain
Selling Travel Since
2009
My Background
At King & Whitson Travel, we provide our clients with unique, exceptional travel experiences filled with good surprises that create lifetime memories.
Through our relationships with the world's best travel companies, we can provide our clients with incredible values and rare experiences, from complimentary upgrades and amenities to VIP recognition to exclusive access.
From our travels, we have seen how truly life changing a well-planned trip can be. But we also understand the challenges that come with coordinating schedules and working through logistics in order to travel. As a Wanderlist Specialist, we help travelers analyze their interests and preferences to create an organized travel plan.
Our association with Brownell and Virtuoso allows us to provide services beyond that of a typical travel agency. Virtuoso holds exclusive agreements with the world's finest hotels, resorts, spas, cruise lines, tour companies, and premier local guides that provide our clients with unmatched travel experiences.
Whether it's a luxury bungalow in the South Pacific, a spring break getaway to Costa Rica, a summer family vacation to Europe, an African safari spotting the "Big Five", or finally walking on the Great Wall of China, King & Whitson works with you to create memorable, once-in-a-lifetime journeys.
Places I Have Traveled
Reviews and Recommendations for Martha King and Susan Whitson - King and Whitson Travel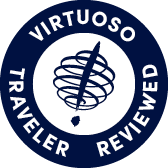 Virtuoso Verified Traveler
All reviews are from confirmed guests sharing exclusive insights
Sort reviews by
Recommended
Very efficient
By: Lisa
Reviewed on: 04 Aug 2014
Susan was very personable and very efficient . She listened to what our needs are and booked our hotels accordingly. I would recommend her to anyone . We all had a great time!
Recommended
Ireland's west coast
By: Pyn23
Reviewed on: 15 Aug 2014
Susan was most helpful finding great places to stay for a few days in Ireland
Recommended
King & Whitson Delivers on Promises
By: Design Dining Convert
Reviewed on: 06 Sep 2014
Susan Whitson can be proud of her influence in converting my 'meat and potatoes, tent camping/NASCAR' kind of guy into a five-star design/fine dining and lodging enthusiast. I needed a very special secret-destination get-away for our anniversary...needed it fast, flexible and within a budget. Susan offered top-of-the-line options, which I never thought possible, and could never have arranged with my hectic schedule and limited personal time. Susan made the whole experience easy and fun. Once I chose the Inn at Little Washington, she worked with the Inn and me to create a perfect weekend itinerary that was absolutely magical and unforgettable. ...and my husband would tell you that driving the Inn's Bently was completely worth every dollar. THANK YOU Brownell Travel - Birmingham for partnering with the dynamic duo of King & Whitson Travel and giving me the priceless anniversary gift of stress-free trip planning.
Recommended
Excellent service
By: ss7
Reviewed on: 29 Sep 2014
Susan Whitson did an excellent job planning our trip to the North Carolina mountains. She went above and beyond what was expected in her recommendations and planning. The vacation was perfect. I would highly recommend her.
Recommended
Fantastic Honeymoon!
By: T.O. & C.O.
Reviewed on: 06 Nov 2014
Susan is such a pleasure to work with and made our honeymoon even more fantastic than we had expected. Her planning was flawless and her knowledge was invaluable. For truly relaxing and luxurious travel using King & Whitson Travel is an absolute must.
Recommended
Great Time
By: Le
Reviewed on: 19 Nov 2014
Martha was super helpful in planning our trip. She made several suggestions and then took the ball and ran with our cruise idea. It was so nice to not have any worries about flights, excess charges, etc. She was available and quick to answer all of my questions. The package that we received in the mail had everything that we needed at our fingertips. Highly recommend!!!
Recommended
Excellent trip to Riveria Maya
By: Lisa D
Reviewed on: 16 Dec 2014
My husband and wanted to do something special to celebrate our 20th Anniversary so we called Martha for suggestions. She found a fabulous All-inclusive resort that was a perfect fit for us. I don't think I would have ever found the Zoetry Paradisio myself by searching online and I'm so glad I had Martha give us several great resort options from which to choose. We chose Zoetry because of their wellness focus and we liked the fact that all the meals were cooked to order and there were no buffets. The online reviews of the resort were excellent and the Zoetry turned out to live up to our expectations. We had a fabulous trip. I would highly recommend using King & Whitson Travel to do your vacation research for you and to book your trip.
Recommended
Hassle free and friendly!
By: Caroline
Reviewed on: 24 Jun 2016
The thought of trip planning and researching is tedious and time consuming, especially when it's a somewhat last minute trip! I turned to Susan and she was quick to the punch and had options to me right away for the two dates we were considering. She booked our accommodations and followed up with all the reservation options and extras - rentals, dining, etc. we had a lovely trip and a beautiful gift for us and the kids from King & Whitson upon our arrival. Bravo ladies, thank you!
Recommended
Above and beyond!
By: Cindyc
Reviewed on: 14 Jul 2016
I can't say enough about how pleased I am with the service I received from Martha and Mary Elizabeth. I would highly recommend King and whitson Travel. Great job!!!
Recommended
The little details
By: Bigcat91
Reviewed on: 19 Jul 2016
It was as easy as a phone call and a couple of emails!!! We were able to enjoy our vacation with no worries of how to get where or when! We will definitely be calling Susan and her staff again to take advantage of such good, friendly and competent service!
Recommended
Extremely organized and friendly service
By: Beths
Reviewed on: 20 Jul 2016
King and Whitson travel planned a perfect vacation for my daughter's graduation present! All the details were taken care of and all we had to do was show up and enjoy. They were organized, timely and friendly. We will use them to plan all our vacations!
Recommended
First class
By: Blackie
Reviewed on: 28 Jul 2016
Accodomations were beyond expectations. Tour guides were friendly, great drivers, always on time. Tours were well planned and most enjoyable. All in all, an A# trip. I would use Martha again for future trips!
Recommended
Amazing Personal Touches!
By: Katie
Reviewed on: 26 Aug 2016
Susan made sure every detail of our trip was perfect! The personal mementos she added to our paradise vacation gave it an extra special touch. I can't wait to plan another trip with her!
Recommended
Best travel agent
By: AU92
Reviewed on: 06 Oct 2016
Susan planned a nice trip to Blackberry Farm for us several weeks ago. She is an absolute professional and always exceeds our expectations. She is a very genuine and nice person. I can highly recommend her to plan your next vacation.
Recommended
Perfect in the details
By: Beth
Reviewed on: 20 Oct 2016
Thank you for planning an amazing anniversary trip! Every detail was planned and taken care of so all we had to do was show up. As always, amazing!
Recommended
Great all inclusive!
By: Leigh
Reviewed on: 14 Feb 2017
It was great! They provided small details that really made my trip more enjoyable. I've never used a travel agent, I've always enjoyed planning my own vacations; but this year I just didn't have the time. While it was a little different for me to hand off that control to someone else, I couldn't have been more pleased with the results! It was a relief to know that the planning work was done for me and all I had to do was be at the airport on time. I would highly recommend King and Whitson travel!
Recommended
Wizards of travel
By: Reluctant traveler
Reviewed on: 14 Feb 2017
I cannot truly express the difference King and Whitson makes in planning a trip. They go to the nth degree to ensure every need is met and your expectations are exceeded. They are consummate professionals who are passionate and superb at their job.
Recommended
Awesome
By: Laurie
Reviewed on: 30 Mar 2017
They are great, very helpful and have thought of all the details
Recommended
Another great trip!
By: TA
Reviewed on: 28 Mar 2017
Working with Martha King is full of great surprises! From placing us in the perfect room to lining up our use of ameneties. we are always pleasantly surprised by Martha's exceptional and thoughful attention to evey detail.
Recommended
Colorado Adventures
By: Ellen
Reviewed on: 29 Mar 2017
Susan did a wonderful job planning our trip to Colorado! She always makes sure that everything we need is ready for our family. The condo was exactly as described. Her request for a rollaway bed was just what we needed. The vehicle and lift ticket was all taken care of in advance. We love working with Susan. She is a superstar!
Recommended
Spring Break: Turkeys and Cakes
By: Bett
Reviewed on: 01 Apr 2017
Great. They were knowledgeable and responded to questions and request quickly. Overall our trip to Turks and Cacois (affectionally know as Turkeys and Cakes by our kids). was a great family adventure and we would recommend the location and agency without reservation .
Recommended
Another amazing trip
By: Mark
Reviewed on: 17 Apr 2017
Martha and her team have put another amazing trip together for our family. The whole family had a blast. We are ready to start booking the next adventure with King & Winston!
Recommended
Best Trip Ever
By: Val Boales
Reviewed on: 16 May 2017
They made our trip absolutely flawless and would recommend using them for any travel plans anywhere you would like to go.
Recommended
atacama desert
By: ss
Reviewed on: 12 Jun 2017
Susan arranged a wonderful trip for us to the Atacama Desert in Chile. She is great to work with and is always able to connect us with great guides, hotels, and itineraries. I do not hesitate to recommend Susan to my friends for their travel. She is a true professional.
Recommended
Hawaii
By: Melinda
Reviewed on: 28 Jun 2017
Susan Whitson of King & Whitson along with her fabulous team planned an amazing trip for me and my family to Hawaii. They had the perfect suggestions immediately at hand and all of their recommendations for accommodations were fabulous. We had such special touches at each and every place which made us feel so welcome. Also, the timing at each spot on each island was just enough. We also had a private guide for Pearl Harbor and Oahu which was fantastic and made our day so much easier and so fun and educational too. The app on our phone with the documents was amazing too. We had some major travel delays at the beginning and Susan worked over and above to calm us down and get us on our way. She worked tirelessly on this issue for us and was so wonderful. I highly recommend Martha and Susan and their amazing team of Sally and Mary Elizabeth too. They truly created a special and memorable trip for all of us. Thanks again.
Recommended
Excellent planning!
By: Andrea
Reviewed on: 25 Jun 2017
The services they provided were outstanding! Every detail was covered and super organized!
Recommended
Family summer vacation
By: LAF
Reviewed on: 12 Jul 2017
Susan Whitson and her team think of everything! They are incredibly kind and responsive. They ask alot of questions to understand what you need and hope for through your travels. We've recommended their services to friends and family, and will use them again.
Recommended
colorado
By: kerri
Reviewed on: 02 Sep 2017
Excellent! They handled all the interactions for me with the hotels, restaurants and a fishing trip. It made my trip more fun b/c I didn't have to worry about details!!
Recommended
Great job!
By: Travelfan
Reviewed on: 10 Aug 2017
We enjoyed our trip very much. The timing was good for everything also.
Recommended
mexico
By: ss
Reviewed on: 11 Aug 2017
Susan did a great job setting us up for a few days in Merida, Mexico and then the coast. Our guide was great. We experienced a lot of the local culture, saw Mayan ruins, and enjoyed authentic Mexican food that was wonderful. Susan is very organized and always delivers with a great trip! I highly recommend her for your next journey.
Recommended
Cliffs and Castles
By: Linda and Pete
Reviewed on: 16 Aug 2017
We loved working with Martha King -- cannot imaging a better trip advisor. Martha was attentive to every detail of our trip. She anticipated every need and exceeded our every expectation.
Recommended
If you really want to vacation.....
By: Gigi_travel_gal
Reviewed on: 23 Aug 2017
You should use King and Whitson. They plan trips so well that you really can relax and enjoy your destination. Everyone at K&W was so gracious, thoughtful and thorough. The trip, arrangements and pacing were perfect for us. We can't express enough gratitude.
Recommended
Exceptional
By: Cameron
Reviewed on: 18 Sep 2017
Susan and her team were amazing! Me and my wife will always use King and Whitson Travel for now on.
Recommended
Luxury Camping Trip
By: Linda
Reviewed on: 27 Sep 2017
Working with Susan was a very pleasurable and professional experience. The trip was extremely organized with detailed travel documents. The itinerary was varied, extremely fun, well thought out and exactly what I had in mind when I started planning this trip. I will use Susan again for my next trip and hope to begin planning it soon.
Recommended
Beautiful Honeymoon!
By: Honeymooners
Reviewed on: 28 Sep 2017
We had a wonderful honeymoon! There were particular details and recommendations by Susan that really helped make the trip enjoyable - things as little as sitting on the left side of the plane to things as significant as the recommendation to go to a more remote island throughout our trip. Our experience was top-notch and it was all we hoped it would be! Thank you to Susan for helping us plan our dream honeymoon! The only area for improvement is that we found it difficult at times to receive timely responses due to Susan's travel schedule. More availability would have helped us feel more comfortable throughout the planning process.
Recommended
England/Ireland 2017
By: Bill and Gail Chapman
Reviewed on: 13 Oct 2017
This was our first trip that was planned by Martha, and we can't wait for the next one! She and Susan did an excellent job, especially when we had to change our dates. Martha was prompt in responding to our emails and always patient with our many questions. Both listened to our needs and wishes and surpassed our expectations. The trip was to celebrate our 50th Anniversary, and thanks to Martha and Susan, it was a once-in-a-lifetime adventure.
Recommended
The best trip ever
By: Sandy
Reviewed on: 19 Oct 2017
Great! Every question I had was answered promptly. We enjoyed our trip so much because we knew they had covered every detail. We are singing their praises to our friend and family!
Recommended
Best vacation ever
By: Sheshe
Reviewed on: 22 Oct 2017
Best planned out trip . Sally was absolutely amazing. Everything went just as planned. She covered all the bases and had great suggestions. All we had to do was enjoy ! Have told several people about your agency .
Recommended
Bologna Itlay
By: Gallivant
Reviewed on: 27 Nov 2017
It doesn't get much better than Susan Whitson and Mary Elizabeth Kaufman...the ultimate professionals and such fun to work with. They will never steer you wrong.
Recommended
NYC December 2017
By: Bill and Paulette
Reviewed on: 24 Dec 2017
Susan and Mary Elizabeth were extremely professional and accomodating in the planning and execution of our trip. Our return trip was affected by the airport shut down in Atlanta, during which time Susan kept in touch with us, providing information and support.
Recommended
Silverseas cruise
By: ss
Reviewed on: 30 Dec 2017
Susan Whitson did another outstanding job arranging our travel to the Eastern Caribbean. I feel like I got great value during the Christmas season.
Recommended
#AmazingGalapagos
By: DBS
Reviewed on: 05 Jan 2018
The most professional, efficient agents I've ever worked with. By far, best vacation ever!
Recommended
Argentina
By: Kate
Reviewed on: 31 Jan 2018
It is always a pleasure to work with King and Whitson travel. They are so thorough and listen intently to what you would like to do on your vacation. Every detail is thought through so you can truly be on a vacation. King and Whitson really customize the trip and make it unique and special to your needs. We are always surprised (in a good way!) and taken care of.
Recommended
Excellent Travel agency
By: Kate
Reviewed on: 22 Jan 2018
Susan and Martha were prompt, reliable, knowledgeable and great to work with. They made setting up international travel seemless, especially going to a country we did not know much about. Highly recommend them to any of our friends
Recommended
Excellence El Carmen
By: Cameron & Abby
Reviewed on: 19 Mar 2018
Absolutely perfect! Susan and her team knew exactly what my wife and myself were looking for, and they nailed it!
Recommended
Thank You for a Great Honeymoon
By: Ben
Reviewed on: 26 May 2018
Working with King and Whitson travel was fantastic. My wife and I went to the Grand Velas in Cancun, and couldn't have enjoyed our experience more. Working with Mrs. Kaufman,and the King and Whitson team, was enjoyable and very easy. We were very pleased with our experience and will certainly be utilizing their services again!
Recommended
Cotswolds
By: Margaret
Reviewed on: 02 Jun 2018
they are terrific. Timely, responsive, accommodating.
Recommended
I'd recommend Martha! :)
By: Tracy F
Reviewed on: 26 Jun 2018
Working with Martha was terrific!
Recommended
Punta Cana trip
By: Laure
Reviewed on: 23 Jun 2018
Working with Susan Whitson was a complete joy! She was helpful and responded to us very quickly. Susan planned our trip and stayed within our budget. I would highly recommend using King and Whitson Travel for all of your travel needs!
Recommended
All the details taken care of
By: gggtx
Reviewed on: 11 Jul 2018
They took care of everything for our recent trip to Hawaii. Every. Thing. On two trips now (in the past 12 months), they've had to make significant changes to our itinerary at very nearly the last minute due to unforeseen circumstances at/near our destination. I never worried if we were going to have the experience we planned to have. They had it all taken care of. And we remarked while on our trip that while one tour provider appeared (at a distance) to be unlike what we expected, the actual experience and delivery of services exceeded our expectations. "If Susan says it's who we should go with, we don't need to worry about anything." That's been true every time. Can't wait to plan our next trip with King & Whitson.
Recommended
Excellent Planners
By: Tnbadger
Reviewed on: 24 Jul 2018
Sally Boals, our representative, was excellent to deal with. She helped us through the planning for the trip, and thought of many details we might have overlooked. She could answer our questions easily and we felt that she really understood our concerns. We had ten in our group, with different interests and needs. She worked with everyone, and kept us all informed.
Recommended
Inn at Little Washington
By: WANDERLUST
Reviewed on: 06 Aug 2018
I LOVE WORKING WITH SUSAN WHITSON..she is beyond professional, knowledgeable, great ideas and fun to work with...as is Mary Elizabeth Kaufman . The Inn is indeed a magical place.
Recommended
France
By: Fabulous trip to France!
Reviewed on: 21 Aug 2018
Susan out did herself once again with an amazing trip for my family. Every detail from accommodations to activities to train reservations were absolutely perfectly planned. Each guide was knowledgeable and professional and added so much to each site. I can't believe all that we were able to see and do on this trip. I cannot thank Susan and King and Whitson enough.
Recommended
Scotland
By: Crissy
Reviewed on: 20 Aug 2018
They are easy to work with. Very good at listening to what you like and then put together a great experience. It's great to work with someone that is honest, kind and straightforward.
Recommended
Review of Trip to Italy of GOA's
By: Becky
Reviewed on: 29 Sep 2018
There is not enough space here or words to describe the amazing service we received from this agency. They went above and beyond the call of duty to rescue us from a horrendous experience our group had with another agency and literally saved our trip. They provided everything we requested on our wish list. We wanted services priced alacarte for a group of 8 travelers so that we could make informed choices. Not only did they provide this, but were an open book. We had rented a Tuscan villa through another agency. We wanted a couple of meals prepared by a chef at the villa. The villa mgmt would only use their own chef and wouldn't allow the chefs Martha/Susan had charged us for. Our initial agent who we rented the villa from did not line up the chefs, but Martha/Susan contacted the villa co. and went out of their way to see that the cooking services which we greatly wanted, were provided. They also gave us a full refund, though they did not receive any benefit for it.
Recommended
Wonderful experience
By: Mike Gude
Reviewed on: 10 Oct 2018
I am an experienced traveler and didn't think I needed help, but our travel companions suggested Martha King and they didn't disappoint. Martha's ability to understand our interests and translate those into travel suggestions was remarkable. I would recommend Martha to anyone looking for a wonderful travel experience.
Recommended
Rail trip
By: Rockie mountain rail trip
Reviewed on: 11 Oct 2018
Not real good but passable
Recommended
Girls getway in Scottsdale
By: DMM
Reviewed on: 11 Nov 2018
Susan Whitson was incredible to work with on this trip! Our girls getaway to Sanctuary was perfectly planned, with all of the details worked out. Through her affiliation with Virtuoso and her personal hotel contacts, our room was upgraded to a suite! We also had bottles of Champagne and special treats in our room on arrival! We cannot say enough about what a great experience to work with Susan! She and Martha exceed our expectations every time! We can't wait to start planning our next trip with King & Whitson!
Recommended
Weekend in Chicago
By: Bill and Paulette
Reviewed on: 09 Nov 2018
As always, service was excellent.
Recommended
Great service for ski trip
By: KW
Reviewed on: 22 Dec 2018
When I saw the great snow in Vail, Susan, Martha and Chiara planned a great last minute ski trip. The Sonnenalp was a great choice, with easy access to the slopes, great service and the most amazing breakfast. Highly recommend King & Whitson Travel.
Recommended
Australia
By: Jules
Reviewed on: 17 Jan 2019
It was very easy and enjoyable working with Martha King. She and Mary Elizabeth were very thorough. They communicated well, and made sure visas were done in time. They made the planning process very easy.
Recommended
New Zealand for the Holidays
By: Love to Travel!
Reviewed on: 17 Jan 2019
Great to work with! Very thorough in the planning stage and once the trip began all we had to do was enjoy. Everything was smooth and fluid.
Recommended
Amazing getaway to Blackberry Farm
By: SKM
Reviewed on: 15 Feb 2019
We made a last minute girls trip to Blackberry Farm. Martha and Susan made this trip so special for us and we were treated like queens! From the amazing welcome amenities to the triple room upgrade to not having to think about anything, this trip was incredible thanks to all of King & Whitson's planning and special touches. We are now planning summer trips with King & Whitson because we loved their service! We would HIGHLY recommend Martha King & Susan Whitson to anyone looking to make your next trip beyond anything you can imagine! Thank you!!
Recommended
West Indies Cruise
By: MJGG
Reviewed on: 23 Mar 2019
They were responsive, thorough and assisted us with additional ship credit. Very professional. They kept us informed of each and every dealine so we had time to review all excursions and make decisions about restaurant reservartions. We received our packets on time and had no issues checking into the ship. And great, cheerful and helpful personalities ... felt very pampered!
Recommended
Santa Fe
By: ss
Reviewed on: 20 Mar 2019
Susan and King and Whitson Travel are the best travel advisers imaginable. Susan always takes a real interest in planning what is best for my family. She makes it a point to understand what we'd like in a vacation and then customizes the itinerary to make it happen. I trust her recommendations completely and she's never let us down. My highest recommendation!
Recommended
Spring break trip
By: Gina K
Reviewed on: 22 Mar 2019
Excellent!!! Easy and so awesome!!
Recommended
My new "Travel Advisor""
By: Spring Break 2019
Reviewed on: 01 Apr 2019
Martha and Susan have insider knowledge on planning the best vacations possible! Martha handled our group of 28 so perfectly that my husband and I overcame our fear of being on a cruise with the masses. Their gift is listening to the client and following through with details. From start to finish they handled our booking. Loved all the special touches.... We had boats rented for our island stops as well as a lunch tour in Jamaica. I look forward to planning my next vacation with Martha! She was a dream to work with!
Recommended
Much needed parents weekend!
By: Philip and Katherine
Reviewed on: 26 Mar 2019
Martha, Susan and MEK are the best of the best! We are very grateful for Martha's insight into the best rooms and activities at Blackberry Farm, and all of the helpful communication from the team leading up to and throughout our stay. Thank you for making this much needed parents getaway absolutely perfect!
Recommended
Italy 2019
By: Sullivan
Reviewed on: 11 Apr 2019
Excellent and professional
Recommended
Detailed and friendly
By: Familyof4
Reviewed on: 18 Apr 2019
King and Whitson travel were fantastic to work with. Their level of detail puts your mind at ease and allows you to focus your attention on enjoying the adventure.
Recommended
Martha was awesome!
By: L
Reviewed on: 17 Jun 2019
Absolutely marvelous. What a great trip! Whenever i had a question or an issue (with weather and our tours), they were right on it.
Recommended
Best Vacation Ever
By: Lovin' Jamica
Reviewed on: 01 Jul 2019
Easy as could be - We just told them what we wanted in a vacation, price point, etc. and these girls worked their magic to find exactly what we ask for, right down to the view from my balcony window. They took care of all the details so we did not have to, and a few we did not think of. Plan on using them for my next trip and would not think of using anyone else.
Recommended
Cruising through Spring Break
By: Laurie
Reviewed on: 21 Jul 2019
The King and Whitson team are so great. They listened to all of the needs of our group and delivered so well. All the excursions we took that they booked privately were all so well done with great local people. Highly recommend them for ALL your travel needs
Recommended
Paris-Italy. June 2019
By: Kathy
Reviewed on: 21 Jul 2019
They were fantastic. Planned an amazing trip for us that was exactly to our preferences.
Recommended
Bermuda 2019
By: Sandra F.
Reviewed on: 15 Jul 2019
I cannot say enough good things about working with Susan and Martha. I was tasked with pulling together a summer trip for a group of friends and me. A friend had recommended Susan, so this was my first time working with her - and it will definitely not be my last. Our first call was a great one - with a lot of questions from her about the personalities of my fellow travelers, preferences, etc. The end result was a perfectly-planned trip with an emphasis on rest, relaxation, a lot of beach time, and great food and drink - and a lot of laughs. We all returned home well-rested, rejuvenated and itching for more travel - and this trip ranks in our top 10 of trips taken - it was just the best time!
Recommended
Best vacation ever!!!
By: DBS
Reviewed on: 20 Jul 2019
Perfect!! Always a pleasure.
Recommended
Smooth Sailing on Disney Alaska Cruise
By: gggtx
Reviewed on: 27 Jul 2019
What a pleasure it was to have the King & Whitson team working on our behalf to create a fantastic 9-night Disney Cruise to Alaska. Planning any big trip is challenging, but navigating the unique landscape of the Disney empire is daunting even for the bravest traveling family. But Susan and her team kept us informed every step of the way and even planned out-of-Disney excursions when the Disney outings were booked up. They got us the PERFECT stateroom on the ship. Ideal location. And they prepared us and our kids well for one of the greatest travel experiences we've ever had. Thank you, Susan, Martha and team.
Recommended
Best travel advisor we have ever worked with!
By: Jessica926
Reviewed on: 01 Dec 2014
My husband and I enjoy traveling abroad and try to do at least one international trip per year. When we found out we were pregnant, we still wanted to try to get our international trip in, but were against the clock and had to find a destination that would be conducive to me being six months pregnant. Susan was absolutely a pleasure to work with! She was extremely attentive to all of our desires for the trip and put together an absolutely AMAZING trip in a short lead time. She found some very unique experiences in Spain and really tailored the trip perfectly to our interests. While on the trip, we didn't have to worry about a single thing. Susan had worked through every detail and we were able to just enjoy time together in an amazing country! We have worked with several travel advisors over the years and Susan is by far THE BEST! We cannot say enough amazing things about her and will definitely use her on all of our future trips! Thanks, Susan!
Recommended
Excellent, responsive & friendly service
By: Gar1
Reviewed on: 15 Dec 2014
I recently traveled to Seattle where Susan helped to plan my stay in what was the perfect hotel. The hotel treated me well and provided all sorts of nice perks. Susan was also able to get me in to one of Seattle's hottest new restaurants, which I was not able to do on my own. So much fun to plan the trip with Susan and to have it work out so brilliantly! I definitely plan on working with Susan and Martha on my next adventure!!
Recommended
Professional, Perfect, No Detail Missed
By: Thomas
Reviewed on: 06 Jan 2015
Martha King of King & Whitson Travel planned a trip for our family of six to New York City just before Christmas. I must admit that I was apprehensive. The task of keeping four children and two adults safe, happy and on schedule in the Big Apple was daunting. Martha created itinerary options for us and let us choose the schedule and events that we thought would work best. She provided first hand, detailed responses to our questions. A few days before we left, one of our children was reading a play for school which was showing at the Booth Theatre on Broadway and wanted very much to see it. Martha managed to accommodate. I read the play on the plane from Atlanta and a few hours later father and son were sitting twenty feet from the actors. It was magical for us both and marvelous to have a teenager connect school to Broadway! Professional, perfect, no detail missed. I highly recommend Martha King of King & Whitson Travel to anyone going anywhere.
Recommended
Christmas in Europe
By: MCGC
Reviewed on: 02 Jan 2015
We had a wonderful trip celebrating the Christmas holidays in Europe! The selected hotels and excursions were perfect. The itinerary was detailed and easy to follow. We loved the individual service and the "surprises" throughout the trip were an added bonus.
Recommended
Efficient, friendly and so responsive!
By: Anita and Tim
Reviewed on: 05 Jan 2015
Our group of 10 travelers could not have managed the complex schedule of differing arrival dates during the Christmas holiday season and the various required room configurations without Susan Whitson and her expert services offered through King and Whitson travel. She had to deal with several members of our group at differing times and she kept it all straight! We LOVED the complete itinerary that she sent us before we left to help keep us all organized. Our group also loved the tour guide she arranged for us to make the visit to the USS Arizona more meaningful especially for the children and young adults in our group. We also appreciated the amenities offered to us by our hotel as a result of booking with King and Whitson. Our group are all seasoned travelers BUT we all said that we now cannot imagine planning a big trip like this without using King and Whitson travel in the future. We HIGHLY recommend King and Whitson Travel!
Recommended
Christmas in Hawaii
By: Dan J
Reviewed on: 08 Jan 2015
Susan Whitson exceeded all of our expectations in planning our trip to Honolulu. She managed to upgrade all of our rooms, arranged for a complimentary breakfast every morning and a hotel credit for each room. Susan booked a private tour of Pearl Harbor for us that was over the top. Our guide was a Naval Academy graduate from Hawaii, what a treat! She supplied us with a typed itinerary of our daily activities including many of the dinner reservations that she had made for us and our flight information. We can't thank Susan enough for making our holiday so special.
Recommended
Special Attention to Every Detail
By: Tommy
Reviewed on: 16 Feb 2015
Martha King took care of us again! Her attention to detail made our trip smooth and delightful from start to finish. Martha leaves no stone unturned in her diligence to make sure everything goes perfectly. Thanks Martha!
Recommended
Exceptional Service!! Highly Recommend!!
By: KK68
Reviewed on: 10 Apr 2015
Martha with King and Whitson Travel helped us plan a PERFECT weekend at Blackberry Farm! From the very beginning, Martha was so helpful and responsive and her extensive knowledge of Blackberry Farm is amazing! She was able to choose a BEAUTIFUL cottage for us and helped us make all of our dining, spa & activity reservations! We were even upgraded, received $100 spa credit AND had some extra treats in our cottage! We were BLOWN AWAY!! Blackberry Farm is such a special place and we loved every minute! Thank you Martha for the exceptional service! We can't wait until our next trip with King & Whitson Travel!!
Recommended
Incomparable Customer Service
By: Debbie44
Reviewed on: 12 Feb 2015
King and Whitson travel just helped us with the getaway of a lifetime at wonderful Blackberry Farm. Our travel agent made sure we were taken care of every step of the way from booking us a massage in their world class spa to making sure we were in an upgraded accommodation. Blackberry Farm customer service is in a league all of it's own. We had someone around every corner offering us something wonderful to eat, giving us a ride to dinner in an unbelievable luxury SUV and meeting our every need. The cottages were absolutely wonderful and the Blackberry CD's playing on our radio in our room helped create this wonderful, romantic and serene environment. It truly was the experience of a lifetime and I hope we get the opportunity to go again in a different season. I will say winter at the farm was wonderful with a warm fire waiting for us in our cottage every night....but I hear Spring, Summer and Fall are hard to beat.
Recommended
Perfection!
By: Stacy
Reviewed on: 24 Feb 2015
Martha King provided expert assistance to create an unforgettable experience for us as Blackberry Farm. Kudos! And many thanks!
Recommended
Wonderful Disney trip
By: catherine
Reviewed on: 23 Feb 2015
Martha did the best job planning our trip to Disney. I told her our daughter loved princesses and animals and she went from there. She made great reservations for us and gave us lots of helpful tips. Disney can be overwhelming, but not when you have a great planner!
Recommended
Appreciate the extras
By: Nick O'Name
Reviewed on: 05 Apr 2015
We were celebrating our 25th anniversary and appreciated the little extra touches that resulted from the relationships King & Whitson had with the properties we visited. Martha had great insights and offers throughout the planning process and all of the arrangements she made were first class and hassle-free.
Recommended
Great service
By: spp1957
Reviewed on: 14 Apr 2015
Martha did a great job of coordinating our Spring Break group to the Dominican. She was very pleasant and a joy to work with!
Recommended
The Perfect Trip Planner
By: JJ
Reviewed on: 25 Apr 2015
I'm so thankful we have had the great opportunity to work with Martha of King & Whitson Travel! The experience and service have been unparalleled. Martha has planned our last three trips. Martha's knowledge, expertise and enthusiasm are unmatched. She has connections all over the world, and she can plan any kind of travel experience! This winter, Martha created an itinerary for our magical Christmas adventure to New York for our family of six! It was perfect! Then she planned our most recent trip to Little Dix Bay, Virgin Gorda in March! It was seamless and wonderful!! The resort is incredible, with lots of fun little touches, like frozen grapes delivered on the beach! I will never have to research and stress over planning the "perfect" trip again because I have THE most wonderful planner ever in Martha King! There are so many fun adventures ahead!!! Using King & Whitson really is the best and only way to travel!!
Recommended
Amazing Trip and Over the Top service from K&W
By: JohnR
Reviewed on: 21 Apr 2015
We actually had a very interesting start to our spring break trip to Mexico. We thought our departure date was two days after the actual departure date. Once we realized our error, we called K&W in a panic. They very calmly and confidently assured us not to panic. They would most likely be able to get everything back on track which they miraculously in a few hours. Martha planned an amazing vacation for us and our two boys. The Beloved Resort, outside Cancun, is an amazing place. I highly recommend using K&W for ALL your travel needs.
Recommended
Great trip, great service!
By: Carol
Reviewed on: 09 Apr 2015
Martha King had the challenge to plan a family Spring Break trip for my husband and I, our two children and my parents. This may sound easy, as we knew we wanted a warm southern location, all inclusive on the beach, however it was a challenge because of our special request. My mom is in a wheelchair and we needed good handicap access and we wanted to insure we had the ability to get my mom in the water to enjoy all the fun. After working hours and hours trying to find just the right resort, Martha recommended The Moon Palace Resort in Cancun. My moms comfort and insuring she had everything she needed and could enjoy all the amenities was my primary concern. From the flight, to the transportation to the hotel that included a ramp, to all the accommodations at the hotel, Martha our agent made sure that everything was arranged and went perfectly. We had a perfect vacation. Thanks for taking care of every detail and the great service. You are the best!
Recommended
Great service
By: MJ13
Reviewed on: 09 Apr 2015
Everything went well amd I was pleased with the service that Whitson and King provided for me. The message that was set up for me went without a glitch and the dinner reservations went without any problems. A job well done! A terrific resort amd I heartily recommend it.
Recommended
Why YOU should use Martha with King & Whitson
By: Kelly5
Reviewed on: 10 Apr 2015
We just returned from 8 days in California spending time in both Anaheim, San Diego and Coronado. Martha gave excellent suggestions on hotels...we loved both The Grand Californian and The Del Coronado! Our tickets to Disneyland as well as Sea World, The Safari Park and the San Diego Zoo were all arranged in advance with both paper and digital copies being provided for everything. This was a real life saver when we arrived at Sea World and realized our voucher was at the hotel...I just pulled it up on my phone.....fantastic! Dining reservations were suggested and made by Martha in advance which meant no long waits and beautiful oceanside seating each morning for breakfast in Coronado. This is the first time in years we have used a travel agent but the experience was so great we are already planning to use Martha and King& Whitson for our Thanksgiving travel plans as well as next Spring Break! Thank you Martha!! We had a fantastic time.
Recommended
Incredible Northern CA Trip!
By: mek
Reviewed on: 10 Apr 2015
I can not tell you how wonderful our trip was to northern California! My husband and our two youngest children wanted to see as much as we could during a nine day span. Martha and Susan were INCREDIBLE taking care of our hotels, itinerary, restaurant reservations, and even where to visit with two kids when you are in wine country! They took care of car reservations (with an incredible deal, I might add!), all flight info, EVERYTHING! A vacation should be a VACATION, and we experienced total relaxation because everything was taken care of for us. When momma is not stressed, the family is not stressed! :-) I can not emphasize enough that King and Whitson Travel is a MUST for all travel plans!
Recommended
Top notch service
By: RollTide
Reviewed on: 28 Apr 2015
Overall a fantastic trip to Hawaii was arranged through Susan's insightful knowledge and experience. We thoroughly enjoyed the overall vacation, including an easy to follow schedule, flexibility on making changes and the comfort knowing there was someone we could call if we ever needed help with anything! Thanks again for helping us put it together and a memorable one year!
Recommended
Perfectly planned trip!
By: Kim49
Reviewed on: 07 May 2015
Susan helped plan our 25th wedding anniversary trip. She gave us excellent choices to choose from. She began by asking our interests and what we desired from the trip. We chose Galley Bay Resort Antigua. It was an all inclusive vacation. The resort was perfect for us! The view of the Caribbean was awesome. Our room was on the beach. The staff was so friendly and the food was good. The atmosphere was peaceful and relaxing. I was so glad that Susan recommended this to us. We were able to stay within our budget and had a very memorable trip.
Recommended
INCREDIBLE EXPERIENCE!
By: Brooke&Doug
Reviewed on: 08 May 2015
Susan Whitson made the entire trip planning process simple and fun! We were able to make an informed decision with her guidance and incredible detailed proposals. We absolutely LOVED the Grand Velas resort. Our room, the restaurants, and the property were all incredible. I don't think we have ever been that relaxed! She sent us several options for activities and the excursions were an excellent addition – we liked having the chance to see the Mayan ruins, walk around Xel-Ha's incredible park and explore the ocean "jungles" on our very own speed boat. The tour companies were great to work with and Susan had taken care of everything, including transportation, so all we had to do was show up! I would highly recommend Grand Velas to anyone going on their honeymoon or looking for a relaxing vacation. Everything was perfect from start to finish and we could not have asked for a better vacation or experience in working with Susan. I will recommend King and Whitson Travel to everyone!
Recommended
Trip of a Lifetime!
By: L. A. IV
Reviewed on: 29 May 2015
Martha King helped us plan a lovely trip to London & Paris! We would recommend the Taj Hotel at Buckingham Gate. The rooms were spacious, the staff was attentive, and the food was delicious. We LOVED out Noteworthy tour as well. Sally Strange and Daniel added so much to our trip! We learned so much British history and had so much fun with both of them! Don't miss the Churchill War Rooms tour and the Victoria Albert Museum. In Paris, we enjoyed the Context Walking Tours. Our favorites were the wine tour with Preston, the Louvre Crash Course, and the Hemingway Walk. We liked the small group size of the walking tours ( 6-8 people) and met lots of new friends. We love to travel and this trip was exceptional because we got a personalized experience in each city. It was definitely the trip of a lifetime! Our thanks to King & Whitson!
Recommended
What an outstanding team!
By: Tom E
Reviewed on: 19 Jun 2015
I am so impressed with Martha King and her team! I called her aprox 10 days before departure for a nine day trip to Europe. We've never been so left it up to her. She took care of every little detail and didn't miss a thing! If you've ever read my Tripadvisor reviews you'll know I'm very particular with details...Martha was always a step ahead and I will definitely use her for our next trip!
Recommended
Pelican Hill Amazing vacation
By: MaureenGTX
Reviewed on: 21 Jun 2015
Susan helped me plan my 40th birthday party at Pelican Hill- she was knowledgeable and so helpful! Above all- she was KIND and GRACIOUS when my co-travelers made numerous changes! Highly recommend- we will use her for all vacations going forward! (PS Upon check in she sent us a marvelous cheese platter and fruit! So thoughtful and generous!!!)
Recommended
Excellent Service and Very Helpful
By: Angela
Reviewed on: 30 Jun 2015
Words cannot adequately express the magic I saw in my daughter's eyes and in my son's smile during our trip to Disney World. Words also can't begin to describe how I felt overwhelmed at planning such a monumental trip. I needed someone I could trust to give me an honest opinion and who could offer expert advice when I needed it, so I contacted Susan Whitson. She was amazing. I know that Disney was more "magical" for my family because of her. I have already recommended her to a number of my friends and work colleagues!
Recommended
Great recommendations and service
By: Hollykdc
Reviewed on: 07 Jul 2015
Susan planned a great trip for me and my mom. Once I decided on the location in Napa Valley, she was quick to have suggestions and take care of all the little details of the trip, including arranging a great wine tour. I didn't have to lift a finger once there, as she had prebooked dinners, spa appointments, and a driver for our wine outing. She was attentive to all the little details and we were treated so nicely once we arrived at the hotel. I'd highly recommend her and would use her again in a heartbeat!
Recommended
Fabulous Honeymoon!
By: erino405
Reviewed on: 09 Jul 2015
We had THE BEST time in Costa Rica and Susan made our jobs really easy--just show up packed for a relaxing, completely pampered vacation. Her recommendations were very helpful as we thought about the sort of activities we wanted to do, and the places we might want to stay. Everything was turnkey and seamless. Our favorite resort was Nayara Springs and we enjoyed the benefit of a Virtuoso spa credit there too. We look forward to planning another trip soon. Thank you for everything, Susan!!!
Recommended
Great Service!
By: T&J
Reviewed on: 13 Jul 2015
Martha King helped us line up accommodations for our trip to Wyoming. We were able to book stay for this last minute trip at the perfect boutique hotel in the perfect location. Thanks Martha!
Recommended
Excellent Service & Wonderful Trip
By: Hall
Reviewed on: 21 Jul 2015
We had an awesome time and would highly recommend your services. Thanks again.
Recommended
Great service!
By: ss7
Reviewed on: 29 Jul 2015
Susan Whitson planned a beach trip for my family this July and did a great job. She went above and beyond what was expected planning the vacation, checking in on us, and following up after the trip to make sure everything went well. She is very organized and personable. I can highly recommend Susan to plan your next vacation.
Recommended
Awesome trip!
By: SJ
Reviewed on: 05 Aug 2015
We had an incredible trip. We would not have even thought of this location without Susan's recommendations, much less the accommodations and activities that she planned! I would highly recommend calling King and Whitson, give them a little info, and they will figure out the rest!
Recommended
Perfect!
By: KK
Reviewed on: 14 Aug 2015
Susan planned the perfect trip for my sister and I. The resort was beautiful and every detail was planned out perfectly. I appreciated the perks we received because we worked with King and Whitson Travel: upgrades to ocean front rooms, complimentary breakfast, resort credits, the list goes on and on. I can't imagine ever trying to plan a trip on my own again. Thanks Susan for another PERFECT and relaxing trip!
Recommended
Great travel agent
By: Dot
Reviewed on: 03 Sep 2015
On a scale of one to ten, with ten being the best, Mary Elizabeth is a fifteen. She was a great help to us when planning our trip and gave good advice when we had to cancel due to my being injured in the Atlanta airport.
Recommended
Great to work with!
By: CBC1
Reviewed on: 28 Sep 2015
Susan was fantastic to work with! We gave her some information on what we were looking for and she helped us plan the best trip to Paris and London. She had great ideas of things we did not know were available and we loved every minute of our trip! She kept us updated with our itinerary and continuously checked on us. Could not have done it without her!
Recommended
service above and beyond the call to duty
By: Saint
Reviewed on: 10 Oct 2015
No snags by Martha and Susan -only errors by Princess Line
Recommended
Expert fun adventure!
By: NanaShirley
Reviewed on: 05 Oct 2015
Downton Abbey tour beyond my high expectations! Martha and Susan thought of everything: comfortable accommodations, tours with amazing Noteworthy guides, beautiful meals, shopping opportunities, transportation (I have knee problems, so this was key!), special gifts placed in hotel room, and lots of laughter! We were a diverse group. Susan and Martha saw to it each traveler was included, made to feel a VIP. Well done, ladies!! And a huge thank you for making my birthday celebration an awesome memory! Can't wait for our next adventure!
Recommended
Fantastic Travel Advisors/Organizers/Tour Guide
By: Nonie
Reviewed on: 05 Oct 2015
The tour from planning to execution was as flawless as humanly possible. Susan and Martha have proved themselves to be pros in every way on this trip. They cared for each person uniquely, and cared for individual problems as they arose with great finesse and discernment. The Noteworthy Group also did an exceptional job on the England side and provided us with the BEST of tour guides. Sally Strange is steeped in the historical content of England; she is personable, fun, and kept us entranced with each leg of the journey. I was impressed that the Noteworthy execs met with Susan and Martha on an almost nightly basis to discuss how each day progressed; thus, they were able to file away potential changes for upcoming trips. I must say that not many changes needed to be made. The ONE change I would suggest is to eliminate the ferry ride down the Thames. It really did not prove to be that great, and we all could not sit together for Sally to talk with us about what we were seeing.
Recommended
great service
By: ss7
Reviewed on: 07 Oct 2015
Susan was able to get us the exact room we wanted during a busy time at Blackberry Farm. I highly recommend her for all your travel planning. Don't waste your time on the internet....just call Susan!
Recommended
We loved our trip to Chattanooga!
By: MBB
Reviewed on: 24 Oct 2015
Martha took the time to give us a complete adult- and kid-friendly trip to her home town of Chattanooga and we have been raving to our friends about what a great time we had. From booking the hotel with a pool to making recommendations for gelato shops we had the perfect long fall weekend with our two boys planned to a T. We really want to go back!
Recommended
Great Service
By: JulieC
Reviewed on: 14 Nov 2015
Our trip was great! Martha did a great job coordinating all the details including golf tee times and dinner reservations. Made our trip easy! She was quick to respond to questions and her suggestions on hotels and restaurants were great.
Recommended
Top Notch
By: JoshInBigD
Reviewed on: 17 Nov 2015
Susan Whitson at King & Whitson is top-notch! I was a participant in an incredible trip to California earlier this year that Susan planned for a close friend of mine and her 40th birthday, so when it came time to plan one for my wife, I called Susan. Boy was I happy I did! She planned an incredible get away to New York City, and every one of her suggestions was spot on! She also hooked us up with an awesome room upgrade, special perks with the hotel and great options for our free time. The next time I take a big trip, I'm calling Susan! Great job from coast to coast! Thank you! Thank you! Thank you!
Recommended
Wonderful trip
By: jr
Reviewed on: 03 Jan 2016
Such a seamless itinerary. Will definitely be using King & Whitson Travel from now on!
Recommended
Awesome service
By: tsatiq
Reviewed on: 10 Jan 2016
We had to rebook our trip due to two of our children getting ill. Martha handled the rebooking without any issues. Great service!
Recommended
Excellent attention to detail!
By: TA
Reviewed on: 03 Feb 2016
Martha of King & Whitson Travel has exceeded our expectations again! This is particularly hard since we have now grown accustomed to the highest quality of service based on her handling of our last handful of trips. We received a double room upgrade, a resort credit, the perfect dinner reservations and seating, and a personal gift waiting in our room at arrival. Kudos Martha!
Recommended
Over the top helpful
By: Texas friend
Reviewed on: 07 Feb 2016
Martha was so helpful and went above and beyond what we needed. She made great restaurant and sight seeing suggestions and the hotel was FABULOUS. We loved the welcome gift. We will use them on our next travels.
Recommended
Great service, for a great trip!
By: JWBurks
Reviewed on: 15 Feb 2016
Susan did a great job planning our honeymoon to Tulum and Mexico City in February. From beginning to end, she put together a first-class and affordable trip. The best thing was her friendly service and her deep expertise and connections in Mexico.
Recommended
Amazing service and trip
By: JR
Reviewed on: 11 Mar 2016
Martha did an amazing job coordinating travel for over 30 guest for our big New Orleans weekend. She is an amazing person and does such a great job! We use her for all our travel and have recommended her company to so many people.
Recommended
Above and Beyond
By: MTM
Reviewed on: 13 Apr 2016
Martha & Susan provide very valuable advice on how to plan for Disney during Spring Break. All their information allowed us to maximize time on rides and not in line. Martha even contacted me during our vacation to make sure everything was perfect. Thanks for planning another fabulous trip.
Recommended
Perfect Honeymoon Getaway
By: Slewis23
Reviewed on: 01 May 2016
Adriana and I thoroughly enjoyed our entire honeymoon experience! The trip started off rough with a delayed flight to Houston due to severe weather. After we successfully switched to a new airline and flight time, the staff at K&WT promptly alerted our pick up service in Cancun. Smooth process! The transportation was quick, courteous, and professional. We were transported to and from the airport with the upmost care. The Finest Resort at Playa Mujeras was phenomenal. From the food, drinks, activities, to the room, everything was pure class. The staff of this resort treated us like royalty the entire trip, catering to our every need. I would recommend this resort to anyone ten out of ten times. Due to the great success of our trip, I would also recommend (and have) anyone looking for a top notch travel agency to K&WT. Adriana and I deeply thank everyone in your agency Susan that helped capped off our wedding experience!
Recommended
Wonderful Holiday
By: susu 43
Reviewed on: 09 May 2016
I and three friends just returned from a Crystal cruise of the Greek Isles. It was because of Susan Whitson and Mary Elizabeth Kaufmann that we had such a wonderful holiday. Their expertise. professionalism , kindness and good humor gave us smooth sailing. they left no stone unturned. We will definitely book with them again.
Recommended
Very responsive, helpful and personal service!
By: mj
Reviewed on: 09 May 2016
These two women were so helpful with every question as well as patient and friendly with even the smallest details. Their knowledge and recommendations about when advance arrangements were needed or when it was best to take a tour or hire a guide was most helpful. Our trip ran like clockwork and with ease because of the planning of Susan and Mary Elizabeth! MJ
Recommended
Outstanding planning!
By: ackoenig7
Reviewed on: 29 May 2016
Martha planned a private tour for my husband and I in London. We had an amazing day including a private tour of the barracks and seeing the Queen's guard. It was great! Our day was so great that we texted Martha to ask for our guide for a 2nd day. So glad that we did! We saw & did more than we ever could have on our own! It was perfect! Martha planned an amazing trip to Ireland for 3 couples. We stayed in Dublin for 3 nights at the Dylan. Loved it! They welcomed us with sweet treats. Our next stay was at Mount Juliet in County Kilkenny. It could not have been better! The setting was gorgeous! We were welcomed with a bottle of wine in our room. We had a private tour the next morning of Ballylinch Stud Farm which was wonderful! Our next stay was at The Ross in County Kerry. We loved the town of Killarney. Our last stay was at Gretna's Castle in County Clare. The setting was picturesque. We could not have planned such a wonderful trip on our own. Thank you Martha!
Recommended
excellent service
By: mtnd
Reviewed on: 25 May 2016
We truly appreciated Martha and Mary Elizabeth's expertise and guidance!
Recommended
Great hotels and excellent service!
By: KAW91
Reviewed on: 26 May 2016
Susan and Martha booked wonderful hotels in Vienna and Linz, Austria. Because I was traveling for business, I knew I would have little time to see the sights. Thanks to their knowledge of the areas and the great contacts at their hotels, I stayed right in the old towns within walking distance of everything and had great staff service to direct me to restaurants and sights nearby. I even got an upgrade ay Hotel Bristol in Vienna with views of the Opera House - I could open my window and hear the performances! Amazing! Martha and Susan do an incredible job and I highly recommend King & Whitson Travel!
Recommended
Nailed It!
By: shardandshawna
Reviewed on: 29 May 2016
I will start by saying the King and Whitson worked hard to find us the perfect trip that suited our needs and budget. They were kind and extremely personable! The choice in venue could not have been better! Everything was arranged so it was a no worries trip. Arrival and tranportation were smooth in a chaiotic environment. Belmond Maroma was amazing. The service and staff are unparalleled. This was the perfect place for a honeymoon as it was relaxed while gorgeous. Definitely planning on going back
Recommended
tulum!
By: kerri
Reviewed on: 09 Jun 2016
The trip Susan planned for me was fantastic. I was super overwhelmed by choices ... she listened to what I wanted, and narrowed it down to two options. It was a perfect place to unwind and unplug for a few days. I've already recommended her to my friends and family!
Working with Martha King and Susan Whitson - King and Whitson Travel, you will have access to:
- An experienced travel guide whom you can rely on before, during, and after the trip
- Exclusive luxury resorts and properties
- Once in a lifetime experiences
Explore with the Best
Virtuoso Advisors are constantly pushing the boundaries in unique travel experiences.
Alliance programs are unique tailored experiences exclusive to travelers working with Virtuoso Travel Advisors.
learn more
South Africa
United Kingdom
Italy
Turks And Caicos Islands
Spain
Mexico
Botswana
Mozambique
Chile
Ireland