Travel Specialties
Interests
Beach & Sun
Food & Wine
Honeymoons
Escorted Tours
Ocean Cruising
Destinations
Italy
France
United Kingdom
United States - All
British Virgin Islands
Selling Travel Since
1989
My Background
Summer vacations as a child were spent traveling with my family. Those experiences definitely kick started my passion for travel and exploring. Becoming a travel advisor was a simple decision and a great fit for me.
I have traveled extensively throughout the continental US as well as Alaska and Hawaii. I've also been fortunate to experience China, Fiji, Ireland, England, Germany, Switzerland, France, Belgium, Canada, Mexico, the Bahamas, the Caribbean and several cruises.
After owning my own travel agency for several years, I took a brief hiatus to undertake the adventure of being a stay-home-mom to my two wonderful children, Evan and Laynee. Once they were both fully ensconced in school fulltime I decided to return to my first love!
I love spending time with my kids, horseback riding, camping, finding new restaurants, and of course, traveling!
Places I Have Traveled
Reviews and Recommendations for Brenda Walters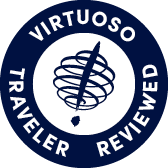 Virtuoso Verified Traveler
All reviews are from confirmed guests sharing exclusive insights
Sort reviews by
Recommended
Expert friendly service
By: TJB
Reviewed on: 15 Aug 2014
I recently used Brenda Walters to assist me in finding the best price for a rental car while I was vacation in Seattle. I had already tried calling several companies and was finding extremely high rates even with group discounts. Brenda was able to beat all the prices I had been quoted and when I got to the rental car counter I was also given a free upgrade, so she not only found a company with a great price, but also who provided great customer service. I would highly recommend giving Brenda a call if you are planning any kind of travel!!!
Recommended
Flawles Trip
By: Ken
Reviewed on: 12 Mar 2015
The cruise recently planned for my wife and me worked out perfectly in all aspects from air travel through ground transportation and a hotel stay and the shipboard experience itself. We are very pleased with the planning service given by Brenda. She was patient and flexible. We expect that she will do the planning for other trips that we have in mind.
Recommended
Wonderful experience!
By: TO double "D"
Reviewed on: 20 Apr 2015
What a great trip. The travel experience was as expected with no surprises. We had great flights to and from Houston and seamless transport from airport to Galveston port. Using this port, compared with Florida, saved nearly $400 between flights and cruise for a party of 2. The cruise was excellent and the ship had entertainment, nearly around the clock and for all ages. The ports of destination (Roatan, Honduras - Belize City, Belize & Cozumel, Mexico) were wonderful experiences and the April weather couldn't have been any better (at least until we returned to rainy Texas at trips end :) ). We would definitely recommend this trip and plan to "cruise" again sometime in the near future.
Recommended
Wonderful Travel Agent
By: DYoung
Reviewed on: 19 Jun 2015
Brenda did a great job finding my husband and I the perfect vacation for our Anniversary. She listened to what we wanted, did her research and came back with options. She was very friendly, professional and answered all of my questions. I highly recommend Brenda and will use her in the future.
Recommended
Awesome customer service!
By: Mbexy67
Reviewed on: 05 Jul 2015
I would recommend Brenda for all your travel planning needs.She is the best at what is does!
Recommended
Patient and Friendly!
By: katie
Reviewed on: 23 Jul 2015
Brenda was so helpful in planning our honeymoon. We started planning about a year out and it took us forever to make a decision, but Brenda was so patient and always gave us more options when we asked. I would definitely recommend her for anyone planning a big trip!
Recommended
Brenda is awesome!
By: Steve IND
Reviewed on: 28 Jul 2015
Chose Brenda on recommendations from friends. ..thank you friends! The package she put together for us was fantastic. The flight, the itinerary, the accommodations and the choice and flow of the day trips were wonderful. Thanks to mother nature for beautiful weather and it all made for an unforgettable experience! Thank You Brenda
Recommended
Amazing Experience DownUnder
By: jsugrad08
Reviewed on: 20 Dec 2015
This was my first time out of the country and first time using a travel agency and let me tell you the experience I had with Brenda was best in class from the beginning to the end. Everything was thoroughly laid out, she answered all my questions, her follow-up great, and very detailed oriented. While in Australia and New Zealand we didn't have to wait for anything and all our reservations was clearly identified in the 3rd party company systems which made this trip hassle free. I cant thank Brenda enough for this amazing experience. We will be using Brenda again for any trip we have going forward. Kindest Regards, AG
Recommended
Review
By: Jake
Reviewed on: 22 Feb 2017
Brenda came on later in the booking process, but when I had a question she promptly handled it.
Recommended
Sandals Barbados
By: SRM
Reviewed on: 24 Feb 2017
I was pleased working with her - She did a great job
Not Recommended
Not Impressed
By: Wedding Guest
Reviewed on: 07 Aug 2015
This was my first time using the agent. I attended a destination wedding and noticed issues prior to departure. We had last minute room change for 3 of the many rooms that we booked. She told us to sort it out once we arrived. However, upon arrival, there were several rooming issues. A college friend of the groom was expected to room with the groom's grandmother! This negatively impacted the couple's schedule as they had to constantly help sort room issues. As guests, we were constantly reexplaining themishaps tochein desk officers at the resort as people arrived and tried to check in. We were not informed of the two hour "welcome" meeting that included excursion options and a tour of the facility. I was first notified of this "welcome" by the airport shuttle driver. I thought that this would have been roughly an hour. Surprise! It would have been nice if all guests were informed of excursion options prior to arrival to help with coordination and budgeting. not impressed
Recommended
Alaska Cruise
By: Ken
Reviewed on: 03 Sep 2015
This trip was exceptionally well planned and effectively carried out in all dimensions. All aspects of the trip went according to what was anticipated. We would highly recommend this trip to all.
Recommended
Patient and Helpful
By: LTP
Reviewed on: 23 Sep 2015
Brenda was thorough and patient in helping us plan a complicated three week trip spanning three countries. She worked with us for weeks to ensure that every detail of our vacation was as we wanted. She never seemed annoyed or frustrated when we requested more changes or tweaks to the itinerary. Once we were on our vacation, and issues began to crop up due to the lack of organization of the tour operator (Goway), she was responsive to our frequent email requests for assistance when we were not getting anything from the operator. She was in constant contact with Goway in an effort to rectify the mistakes they made and try to get our vacation back on track. She could have easily said, "Not my problem," but she didn't, and we appreciate that. Without her advocacy with the tour operator, our vacation could have been a complete disaster.
Recommended
Knowledgeable, friendly service
By: Jamie13
Reviewed on: 02 Oct 2015
It was a pleasure to work with Brenda. She took all of our vacation wants and provided us with the best options within our budget. We added and took away things along the way and she was always very responsive and friendly. We had a great honeymoon thanks to Brenda's help in coordinating the trip! I would recommend her for anyone looking to book a vacation.
Recommended
Relaxing Vacation
By: Derek07
Reviewed on: 30 Oct 2015
We went to St. Lucia Halcyon Beach Sandals Resort for our honeymoon and it was excellent. It was a very quiet resort that was relaxing, but the Sandals staff also kept you entertained at the pool each day. This was our first time going to a Sandals resort but I cannot see it being our last after the great experience we had. The staff at the resort was very friendly and helpful with anything we needed. The restaurants were also very good throughout the resorts we went to on the island. We did the Joe Knows Tour while there. We only wanted to do one day off the resort, and glad we picked this one. It had a little of everything, mud bath and waterfall in the volcano, lunch at base of Pitons, snorkeling, and drinks while on board. I would definitely recommend this vacation to others as well.
Recommended
Very helpful & efficient
By: lshah
Reviewed on: 04 Dec 2015
Brenda was very helpful in planning our trip. I was going as part of the wedding party for my friend. Most of the details were already taken care of through the bride & groom, but Brenda worked with me to make sure I got the best deal on everything based on my needs. Thanks!
Recommended
Our Trip Rocked!
By: D. and John
Reviewed on: 10 Mar 2016
Our trip to St. John Island was flawless thanks in large part to the careful planning and connections of our travel agent, Brenda Walters and The Travel Agent, Inc. Our cottage was spectacular with what had to be one of the most amazing views available on earth. Our connections could not have been easier or more stress free. We're so pleased with the advice and counsel we received from Brenda through The Travel Agent for this once-in-a-lifetime trip.
Recommended
Great Honeymoon, Great Advice!
By: HMH84
Reviewed on: 27 Apr 2016
Prior to speaking with Brenda about booking the honeymoon, I had done some research on several locations, of which I gave to her to figure out the best resorts. She came back with several recommendations for each destination with pro's and con's for each and really helped us make an informed decision. She was easy to communicate with and if she didn't have an answer, she was quick to research and respond. The honeymoon in St. Lucia was excellent and made better by her recommendation to use a private transfer (used the driver later in the trip to go to the Gros Islet street party), her suggestion of the butler service and the knowledge of all three Sandals resorts on the island. We also decided on the Joe Knows tour based on her advice and other glowing reviews. My wife and I were blown away by our whole honeymoon experience, from the flight schedules to the great information Brenda gave us, I would definitely use her again!
Recommended
great service for no notice trip
By: paula
Reviewed on: 07 Jul 2016
Brenda was great helping me get everything I needed for a trip to Italy for three people with only a weeks notice......
Recommended
Expert Great Personalized Service
By: Gregg
Reviewed on: 31 Jul 2016
Brenda went above and beyond to make sure that our high school daughter's trip went smoothly. We felt confident and would highly recommend her!
Recommended
Helpful in every way
By: Jim & Kris
Reviewed on: 06 Sep 2016
We had a great trip that went well in every way. They were no problems with connections, arrangements, travel or tour/cruise. Brenda was very helpful in the planning process, giving us good advice and handling the logistics. We would highly recommend her to others and would use her again for planning another such trip.
Recommended
knowledgeable and efficient
By: Dallas
Reviewed on: 05 Dec 2016
Great I could not ask for anything more. Dallas
Recommended
Cancun trip
By: Kenny K
Reviewed on: 07 Feb 2017
She was excellent to deal with!!! She got 18 of us dumped on her when our local agent decided to quit working for travel agent . She went above and beyond to make sure everything was taken care of. She emailed our concerns about the resort and copied me in on her email to them and got us 3 points of contact at the resort in case we ran into any issues. I was point of contact for our group and she fed ex'd all our travel documents to me to distribute to everyone in our group and when it came, each persons paperwork was organized and in a folder so everything didn't get mixed together VERY PROFESSIONAL!!! She always made herself available if we had any questions and alway returned our calls in a timely manner. I highly recommend her
Recommended
Cancun trip
By: Trish
Reviewed on: 08 Feb 2017
Our original travel agent moved on to a different company so Brenda took over our travel arrangements at the last minute. Brenda was very pleasant to work with and very dependable. Answered our many questions and ensured we had everything needed before we left. Even when a one of our party realized the day we were leaving that there was an error on her boarding pass we were able to reach Brenda immediately and she quickly and efficiently took care of the error (which was not her error). Would highly recommend Brenda to others and will use her again to make our next travel arrangements.
Recommended
Hawaii Anniversary Trip
By: Mimi
Reviewed on: 04 Mar 2017
Brenda was very helpful, knowledgable and responsive whenever we had questions or concerns regarding the planning and executing of our trip. This was our first time to Hawaii and we wanted it to be special. We knew which islands we wanted to see, but were very novice in where to stay, etc. Brenda really asked a lot of questions regarding what we liked to do, what types of resorts we enjoyed and a host of other questions in order to tailor our trip specifically for us. We were very pleased!!!!
Recommended
Perfect Trip
By: Lauren
Reviewed on: 14 Mar 2017
Brenda planned the perfect three week trip for us. It met our expectations and fit our style perfectly. She was responsive to our needs and was willing to continue checking on portions of our trip up until we left.
Recommended
A trip of a lifetime!!
By: Anna E.
Reviewed on: 02 Apr 2017
We always knew my Mom's family was Sicilian, but after doing some ancestry research, we found that all her grandparents were from the same city! I knew we need to be able to do a custom tour not only to visit that city, but also because of my Mom's mobility issues. I'm so glad I reached out to Brenda! She did an amazing job finding us the best flights, and putting together the absolute best itinerary. It was everything we'd dreamed and it was so well prepared.
Recommended
Island Princess Panama Canal Cruise
By: Your Name Here
Reviewed on: 04 May 2017
Great! She was SO conscientious and responsive. Very personable too.
Recommended
AmaWaterways Cruise
By: Michelle
Reviewed on: 22 May 2017
Brenda was nice to work with and responded to e-mails promptly. My husband and I appreciate her referral to Amawaterways- it was an incredible experience! Riverboat cruising at it's finest! Great service and food. All shore excursions are included. And they had various activity levels that accommodated my 85 yr old Dad! My husband actually found better pricing on airfare, which worked out well. She did let me know that several travel agents had left recently, leaving her a little over worked. I contacted her about a week out for final papers we needed before traveling, but she had everything in order!
Recommended
Excellent recommendations & service
By: Ken R
Reviewed on: 29 Jun 2017
Brenda was easy to work with. She listened to us regarding what we wanted to see and do on our trip and the recommendations that she gave us were very good. There were a few specifics that we wanted and she helped us with the arrangements and helped everything go smoothly. Can't say enough positives to explain how nice she was to work with; I'm sure we will be paying her another visit to help plan our next adventure.
Recommended
Brenda Walters review
By: Tom
Reviewed on: 02 Sep 2017
Excellent. Brenda is helpful and very knowledgeable about each destination we have chosen. I would highly recommend her to our friends for their trips. She is also very honest and approachable.
Recommended
Swiss Trip
By: Tony
Reviewed on: 25 Sep 2017
Easy, efficient ... excellent
Recommended
Trip to Italy
By: Mary Ziemba
Reviewed on: 15 Oct 2017
Very good. Helpful.
Recommended
Ireland trip
By: Dallas
Reviewed on: 14 Oct 2017
Brenda was very capable and helpful.
Recommended
Advisor review
By: kray
Reviewed on: 27 Oct 2017
I had a few questions that were maybe not answered as in depth as I was hoping but perhaps more face to face would have helped with those but Brenda was very professional and her recommendations, especially of Arno Travel on the ground in Italy was fabulous!
Not Recommended
We should have asked for our $150.00 agency fee back in addition to everything else!
By: Maria
Reviewed on: 21 Apr 2018
From the first day we met with Brenda Walters, she seemed to be full of herself, bragging about how busy she was and that we would have to wait a while to hear from her. Why didn't she just refer us to someone else in the office if she was so important. She tries to make you feel (less than) by bragging about where she's been and where all of her more important clients are going. Quite frankly no one wants to hear about other peoples travels. We ended up traveling to France and 50% of the trip was disastrous. The words here are limited so I can't explain all that happened. What I will say though is that we tried to contact her when we got back home and she was no where to be found! A very wonderful person - Amber Schwartzkopf intercepted and worked with us every single day to keep us updated. Amber was friendly, understanding, patient, kind and extremely helpful. Amber got the job done and we had a very favorable outcome to our disappointing trip. $150.00 wasted on B. Walters.
Recommended
Italy trip
By: Italy traveler
Reviewed on: 09 Nov 2017
She is knowledgeable and very helpful in putting together our trip. Everything was organized and came off perfectly in ltaly. Would definitely rely on her again for other trips.
Recommended
Cruise
By: Sue
Reviewed on: 11 Nov 2017
It was fine and she did a very good job with arrangements
Recommended
Ireland trip
By: Happy Camper
Reviewed on: 05 Dec 2017
Very pleasant and capable
Recommended
We will use her again!
By: Amy
Reviewed on: 31 Jan 2018
This was our second trip that we booked with Brenda. She is very responsive and helped us navigate the options on our recent Disney trip. She answers e-mails very quickly. I find her knowledgeable, and good to work with.
Recommended
Pleased with Jamaica
By: Unit22
Reviewed on: 09 Feb 2018
Brenda was accommodating and very friendly. She was knowledgeable and thorough in her information that she provided
Recommended
Great job
By: Bill
Reviewed on: 07 Mar 2018
Always does a great job!
Recommended
South African trip
By: Ace
Reviewed on: 11 Mar 2018
Brenda solved a vexing problem for us and our trip went off without a hitch.
Recommended
Travel Agent
By: Kurt
Reviewed on: 07 May 2018
No issues with Brenda. Could not have done the trip without her. Her contact in Italy proved invaluable. Tours were fantastic.
Recommended
Vienna Austria Trip
By: CH
Reviewed on: 14 May 2018
It was good but would have liked more one on one instead of emails. Brenda responded in a timely manner on all matters, so the trip was planned just fine.
Working with Brenda Walters, you will have access to:
- An experienced travel guide whom you can rely on before, during, and after the trip
- Exclusive luxury resorts and properties
- Once in a lifetime experiences
Explore with the Best
Virtuoso Advisors are constantly pushing the boundaries in unique travel experiences.
Alliance programs are unique tailored experiences exclusive to travelers working with Virtuoso Travel Advisors.
learn more
Italy
France
United Kingdom
United States - All
British Virgin Islands
U.S. Virgin Islands
Mexico
Dominican Republic
Canada
Fiji
Australia
New Zealand
Bahamas
Cayman Islands