Travel Specialties
Interests
Beach & Sun
Escorted Tours
Independent Tours
Ocean Cruising
River Cruising
Selling Travel Since
2015
My Background
I have been in the travel business since 1984 and love what I do. It is so satisfying to assist people with bringing their dreams to reality.
Places I Have Traveled
Reviews and Recommendations for Cindy Bown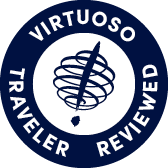 Virtuoso Verified Traveler
All reviews are from confirmed guests sharing exclusive insights
Sort reviews by
Recommended
Fantastic Service for Viking River Cruise
By: Timmy1
Reviewed on: 28 Apr 2015
Cindy was referred to us by friends, and we have since referred other friends to Cindy because she is extremely thorough in every step of the travel process. She took care of our Viking River cruise trip in France as well as roundtrip airplane reservations, train reservations for two legs of our trip in Paris and was always quick with answering our email questions and concerns. Cindy is very hard-working, efficient, warm, helpful with recommendations and patient. No question is considered a "dumb" question with her. We look forward to utilizing Cindy's services in our future travel plans.
Recommended
Fantastic Person and great personality!!!
By: Cindy
Reviewed on: 30 Apr 2015
We have booked many trips and besides asked for help and recommendations on trips planned by ourselves. Cindy has always been fantastic in giving advice and working with us to get the most out of our travel. Her experience and friendly advice has added greatly to all our travel planes. We have referred a few customers to her and they have repeated all that I have said earlier. We look forward to working with her in the future and have a couple of trips in the pipeline now!!!
Recommended
perfect-as always
By: L850
Reviewed on: 19 Jun 2015
great trip in all respects air cruse no stone unturned
Recommended
Trip Review
By: Rich
Reviewed on: 13 Aug 2015
We had a wonderful time and all the services provided by Cindy were perfect. We loved the hotel in Oslo and Copenhagen plus the Oceania Cruise was just great. Worldview does a great job and Cindy is just great. We recommend her to everyone we see.
Recommended
Efficient and competent
By: D and D
Reviewed on: 25 Aug 2015
A pleasure to plan a vacation with Cindy! Expert advice and suggestions. Good follow through and prompt responses.
Recommended
Land tour exceed expections
By: Don
Reviewed on: 25 Aug 2015
We have been to Alaska on three cruises but this is the first time we have taken the land tour portion. We started in Vancouver and finished in Fairbanks. The cruise was wonderful as always but the four day land trip after the seven day cruise was exceptional. Princess does an outstanding job of organization and the movement between and in and out of hotels was better than anything we could have imagined. They have obviously done this awhile. The experience and the scenery was the highlight of the trip. Thanks for convincing us that this was the way to go -- it is!
Recommended
Perfection plus
By: Sandy
Reviewed on: 27 Aug 2015
I really loved the cruise. The only area that I feel could be improved was the entertainment. Perhaps that is generational. I remember the shows that I saw on my previous Crystal cruise were spectacular. Cindy Brown took care of everything that needed doing to insure I had a wonderful time.
Recommended
Wonderful Trip!
By: larry las vegas
Reviewed on: 27 Aug 2015
Cindy always come through with great flights, hotels and arrangements at destinations. Barcelona accommodations were amazing. Our last stop will be Bilboa and I'm confident that it will be as grand.
Recommended
Great service - thorough planning
By: Larry
Reviewed on: 07 Sep 2015
Cindy always does a great job planning an enjoyable vacation. She pays close attention to detail and manages all the extra side trips, guides and services along the way. I've never encountered a problem with her coordination of travel, hotels and other details. She's an excellent agent!
Recommended
great trip, great additions
By: mike
Reviewed on: 15 Sep 2015
Cindy, you did a great job, as always !
Recommended
travell dot com
By: dot com
Reviewed on: 20 Sep 2015
Love the trip would do it again
Recommended
Excellent service, very professionnal
By: Susan
Reviewed on: 04 Oct 2015
Cindy was a pleasure to work with and very competent.
Recommended
Personal, consistent and caring service
By: Pam79
Reviewed on: 14 Oct 2015
Cindy has planned many trips for me and not all of them have gone well. None of this has been her fault, however. Not only has she been available and responsive but she has proven herself an effective problem-solver when things don't go as planned. She understands what I like and don't like and takes care of all the details. The best travel agent I've ever had.
Recommended
Wonderful cruise. Wonderful agent!
By: Ralphie
Reviewed on: 23 Oct 2015
My wife and I very much enjoyed our cruise. Cindy, our long-time agent is one of the best! A real "keeper" Ralph and Joanne Ludwig
Recommended
Southeast Asia Vacation
By: AuntCC
Reviewed on: 10 Nov 2015
Cindy helped us plan a wonderful land/sea trip to SE Asia. Everything went off like clockwork. The hotels were topnotch and the cruise was wonderful. 35 days of comfort, pampering, surprises, entertainment, intrigue and good old fashioned fun!
Recommended
great service
By: Tony
Reviewed on: 15 Dec 2015
Mt trio went well Thanks
Recommended
What a travel agent should be but is not found much anymore
By: Don
Reviewed on: 08 Feb 2016
Cindy is the epitome of what a travel agent used to be but is seldom found today. Service is a lost art but Cindy still has it. Had a wonderful trip and appreciate all of her help in maximizing the benefits
Recommended
Great service, problem-free trip; thanks, Cindy!
By: Laurie
Reviewed on: 16 Feb 2016
We had a wonderful two-week plus trip to Rome. I was glad Cindy booked me with British Airways as seats seemed larger, staff was friendly, very little waiting (it WAS a bit off-season so...). Thanks, Cindy, for making the arrangements.
Recommended
The BEST!
By: Mouse
Reviewed on: 09 Apr 2016
Everything was expertly handled. Cindy had all ship documents, bag tags, etc. all together in one place so even a moron couldn't screw up! At the last minute, she worked feverishly when one of our group of five decided that we should all have the early set dining, when we had earlier requested open seating. She also presented us with a wine package (5 bottles) which was enjoyed at various times throughout the cruise. Again, going beyond the "call of duty .
Recommended
Smooth Sailing
By: Woody & Poppy
Reviewed on: 11 May 2016
We just returned from a 2 week trip to Europe which included a 12 day Oceania Mediterranean cruise. We sailed from Barcelona to Athens on the fantastic Riviera ship. I can't sing enough praises for this cruise. Everything was total perfection. The amazing food on board, the shore excursions, the friendly professional staff, the cruise itinerary, the beauty of the ship itself.... I could go on and on. Cindy our advisor at Worldview did an excellent job in putting everything together and made it all smooth sailing. We can't wait for our next cruise!
Recommended
Great service
By: Tony
Reviewed on: 22 May 2016
Every thing went well, Thank you
Recommended
Very friendly and competant
By: Judit46
Reviewed on: 02 Jun 2016
Very helpful and took care of all the details.
Recommended
Jet and ship friendly
By: Sister
Reviewed on: 15 Jun 2016
Everything from the air reservations to the hotel in Barcelona to the ship, etc went very well. The excursions were what we expected and we had all the best guides. The only thing that seemed to be a bit off were several "typo" mistakes on some of the information on the ship. The crew was very friendly and always available. When the cruise was over and the usual perfect organization was in place, we had a storm with heavy rain, lightning, thunder, rain, etc. The crew handled it very well and managed to keep things calm. We made it to the airport in plenty of time. We will continue to tell friends about Cindy as a very good travel consultant. She remembers details specific to what my husband and I expect. She is very sincere about being sure about every detail of any trip.
Recommended
Trip to France/Viking Cruising
By: Heyd73
Reviewed on: 09 Oct 2016
Cindy helped us plan our back to back Viking River Cruises from Paris to Normandy and Lyon to Arles & Avignon. She recommended a convenient and friendly hotel with, English-speaking staff near the Latin Quarter (the Best Western Cluny) which worked very well for us to see sites we hadn't visited on previous visits to Paris. All went well and we had a great trip. Thanks for your expert assistance Cindy!
Recommended
Attentive and caring service
By: Arthur
Reviewed on: 11 Nov 2016
Things went very smoothly and there were no glitches. Lots of enjoyable moments and some pictures to remember them should we forget. Thank you Cindy.
Recommended
Exemplary service.
By: Cap
Reviewed on: 18 Oct 2016
It was a real pleasure to work with Worldview Travel especially with Cindy Brown. The Itinerary she put together for our entire trip which included airline reservations, hotel reservations, transportation to and from hotels, car rentals etc. was just perfect. Cindy had excellent customer contact skills, she was extremely organized and very friendly and professional. I would certainly recommend Worldview Travel to family and friends especially thanks to Cindy and her efforts. Great job !!
Recommended
Outstanding Service
By: Don
Reviewed on: 24 Oct 2016
Have 62 cruises with various travel agents and know what service can be. Cindy does it all.
Recommended
Cindy is the best!
By: glo
Reviewed on: 24 Oct 2016
Had to postpone trip until next year. Cindy instrumental in rebooking and acquiring and transferring insurance. We both have special needs and she takes great care in arranging our rooms, flights and transfers. We have used Cindy for six years, and would not consider using anyone else.
Recommended
Diligent; thorough; expert suggestions/advice
By: Mouse
Reviewed on: 16 Nov 2016
Cindy had her hands full in planning this trip for 12 seniors. She not only handled the pre-cruise plans expertly, she provided "mood-setting" experiences by presenting every guest with an orchid lei and a taste treat (tropical mango) just days before embarkation. Her packet was complete with all tags, scheduled excursions, insurance paperwork, cabin information, etc. She handled many pre-cruise questions patiently via telephone, even when the same people kept calling to ask the same questions.
Recommended
Wonderfully helpful staff!
By: Queen Bee
Reviewed on: 16 Nov 2016
Captain Tuvo set the tone for this trip to Hawaii. He made it a fun experience for me as a new cruiser on Princess.
Recommended
Trip Delayed
By: Larry S. (with John B. & Derek B.
Reviewed on: 22 Dec 2016
Hi Cindy, Happy Holidays! As you know, the trip was delayed and by the time it was rescheduled, I wasn't available. I think I'm going next year! Larry S.
Not Recommended
Service
By: Joanne
Reviewed on: 09 Jan 2017
My husband and I considered Cindy our wonderful travel agent when we lived in the desert. Now, as a widow living in Orange County, I looked forward to working with her . However, from the moment I boarded the plane and listened to my travel companion talking about all of her conversations she had had with Cindy and about the back/forth emails she had had with her, all of this without my knowledge and hence, no input, I was very upset. Yes, with both of them. My husband and I always had aisle seats. But, evidently, Deborah had made it clear to Cindy that she REQUIRED an aisle seat. I was crammed in the bak by a window for the 11 hours. Furthermore, someone should have consulted me regarding two excursions which I never wanted and never agreed to. Namely, a beer brewery and a BMW museum tour! I am disappointed that Cindy had said that Prague was not part of the cruise's post tour options. It assuredly was as most people on our cruise were taking it. Ours entailed unnecessary
Recommended
Travel consultant and friend
By: Linny
Reviewed on: 07 Jan 2017
I rely on Cindy for all my travel needs. Together we collaborate on all my trips: Land Tours, Personal and Cruises. She is my consultant on every aspect of travel. I feel secure that everything has been taken care of and my travels will go smoothly. She doesn't mind the incessant phone calls during planning phase. I also feel she is there to handle any crisis during trips.
Recommended
EXCELLENT SERVICE
By: FRANK95
Reviewed on: 13 Jan 2017
FANTASTIC TRIP. CINDY HABDLES EVERYTHING FOR US AND OUR 2 DAUGHTERS(WHO LIVE OUT OF TOWN). NO PROBLEMS WITH TICKET DELIVERY OR IDENTIFACATION REQUIREMENTS. JOY TO WORK WITH.WE HAVE BEEN ON OVER 50 CRUISES AND CINDY HAS BEEN THE BEST TRAVEL PROFESSIONAL WE HAVE BEEN ASSOCIATED WITH.
Recommended
Outstanding Service
By: Don
Reviewed on: 26 Jan 2017
The service I received was truly outstanding. I have used several travel agents over the years but Cindy is way over the top. I had forgotten what good service was. Sorry I didn't find her sooner. Will use no one else.
Recommended
Great
By: Larry
Reviewed on: 03 Feb 2017
Great service. Smooth changes on reservations. Never had anything go wrong when working with Cindy, plus she knows all the places to stay, etc. She's great at planning and getting things done fast.
Recommended
Waves and Wonders Cruise
By: Dee
Reviewed on: 06 Apr 2017
She is simply the best, my wife and I have used her for 6 years and about that many cruises. We have never been disappointed with her performance. If there is a problem she will resolve it immediately. She returns calls quickly, and is always a joy to contact!
Recommended
New Orleans
By: Liz
Reviewed on: 15 Apr 2017
Cindy booked our flights to and from New Orleans. The flights worked out well and the trip was great.
Recommended
Norwegian Cruise
By: Golfer
Reviewed on: 22 Apr 2017
Working with Cindy is always fun and delightful. She is very knowledgeable about every location we have ever traveled to. She also gets us better deals than we could get on our own.
Recommended
Cruise
By: Sa
Reviewed on: 06 May 2017
Very efficient & pleasant.
Recommended
cruise
By: 123
Reviewed on: 07 Jul 2017
great, always on top of details
Recommended
Paul Gauguin Cruise
By: Geno
Reviewed on: 03 Aug 2017
Very knowledgeable, committed to doing a superior job. Excellent service and follow through. We would definitely recommend Cindy to others.
Recommended
Travel Agent
By: Dee
Reviewed on: 10 Aug 2017
Always a pleasure!
Recommended
My Experience With Cindy Bown
By: Ilene
Reviewed on: 19 Aug 2017
She is helpful, positive, and a pleasure to work with.
Recommended
The only travel agent we would use!
By: Glo
Reviewed on: 19 Aug 2017
Friendly and efficient. Excellent followt through. Great attention to detail.
Recommended
Cindy Brown is a great resource for cruise travel
By: La q Maria
Reviewed on: 04 Sep 2017
This is the second cruise we booked with Cindy. Cindy took time to learn about our interests, act.ivity level, wine/food interests, etc. we discussed time of year we wanted to travel and areas we were interested in seeing. Then we reviewed options and chose our cruise. Cindy was ver,y responsive as we booked the trip, had pre-trip questions, etc.
Recommended
Top Notch Travel Advisor
By: HAPPY
Reviewed on: 19 Aug 2017
Listens; gives good suggestions; timely in providing documents
Recommended
No return of deposit
By: Anon
Reviewed on: 19 Aug 2017
Cindy is terrific. BUT neither of us were aware of half return of deposit. I cancelled a Pearl Great Lakes Cruise over a year plus in advance, even had a doctor's letter. I only received less than $500 of a$1000 deposit. Not Cindy's fault.....I should have read the small print.
Recommended
Cruise Service
By: Don
Reviewed on: 26 Sep 2017
Cindy is an outstanding travel agent. I have recommended her to others and would do so again anytime
Recommended
A joy to work with
By: Ilene
Reviewed on: 21 Sep 2017
Cindy was available to answer questions and encouraging. Honest appraisal and advice.
Recommended
Easy sailing
By: Angie
Reviewed on: 17 Sep 2017
It's always easy. We've worked through her for probably 6 or so years now. She's knowledgeable about each of the ships we've been on and is responsive to emails and phone calls. It's also easy to schedule an appt. with her. We would definitely recommend her to others looking for a cruise vacation. Haven't gone through her for any land based trips but no doubt she's just as thorough.
Recommended
CINDY
By: crash
Reviewed on: 16 Sep 2017
AIR ,HOTEL AND CRUISE ARRANGEMENTS WERE PERFECT. O DELAYS OR HASSELS
Recommended
Air to Boston
By: Mike
Reviewed on: 19 Sep 2017
Always great !!!
Recommended
Travel With Cindy
By: Viaggi2
Reviewed on: 19 Sep 2017
Working out our trips with Cindy was the best! We went in with confusion as to what we wanted to do, where to stay, and on and on. Cindy made it so easy because of her experiences. We went to Alaska as two families, and everyone was so pleased at the end of our journey. She is fun, and full of important information that she shared with us. We know now that we have a permanent friend in the travel industry, and will pick her brain forever!!
Recommended
Appreciating Cindy
By: Jack
Reviewed on: 29 Sep 2017
She's the best! Have worked with others in other agencies and so glad I found her. No one else compares....as far as knowledge, resources, follow-through, availability, personality, recall. I have recommended her to others and they all, without exception, agree.
Recommended
Montreal & Holland American Cruise
By: tasha
Reviewed on: 05 Oct 2017
Cindy is great to work with. She's professional, knowledgeable, and takes great care in planning your trip.
Recommended
Great to work with
By: Roxy
Reviewed on: 07 Oct 2017
Cindy is knowledgeable, always willing to help me with securing information and making arrangements. She has become a friend to us, as well as knowing we have a wonderful travel agent!
Recommended
Anticipation excitment
By: Minnesota Girl
Reviewed on: 16 Oct 2017
wonderful, every question answered with patience!
Recommended
advisor
By: mozingo
Reviewed on: 14 Oct 2017
great. she found a trip that met all the items on my wish list
Recommended
Cindy is great!
By: H
Reviewed on: 20 Oct 2017
I have been working with Cindy for 2 years and she is great.
Recommended
Superb Planner
By: Mouse
Reviewed on: 16 Oct 2017
Cindy handled all the plans and documentation for 11 senior travelers in a very efficient way. At a pre-cruise meeting she explained the embarkation procedures for less traveled cruisers, prepared the baggage tags for everyone and answered questions before the questions were asked. She set the tone and excitement of the trip by gifting each traveler with samples of the projected trip: wine for Wine Country travel, sourdough bread for San Francisco! Upon our return, she phoned to find out how much we enjoyed the trip and handled one problem for a passenger, positively, when the financial disclosure statement on the final day was not correct.
Recommended
European Trip and Cruise
By: Abby
Reviewed on: 26 Oct 2017
Cindy worked about the details of our complicated agenda beautifully. We had reliable transportation arranged for transfer from airports to hotels, etc. Our air travel on Lufthansa was well planned and we had a "rest day" in Athens before embarking on the long trip home. We visited Prague, Florence, and Venice and then continued on a Viking cruise ship down the Dalmation coast. It was a great trip. I do recommend that travelors arrange for tickets into popular tourist spots before they travel and start early in the day. There are more travelors and cruise ships than ever and places are crowed and entry can be a challenge at popular venues even in October. Thank you Cindy!
Recommended
Cindy
By: Bill
Reviewed on: 22 Oct 2017
Excellent Advisor with loads of experience and very willing to share her knowledge to your gain. Also, prompt in responding to quires and proactive with suggestions and ideas to make your travels more fun.
Recommended
Detail oriented advisor!
By: Passepartout
Reviewed on: 29 Oct 2017
A pleasure to work with! It was a great relief to find a travel advisor who anticipates all aspects of a travel experience and delivers top notch service. It was like having a second personal assistant on hand. Having traveled a fair amount, finding someone who is truly detailed oriented is a blessing. Cindy really cares about the client's interests and opinions and is very receptive to debriefings - including pluses and minuses. She shows a genuine interest in providing a very personalized and positive trip experience for her clients. This was our first time working with Cindy, and we are confident that we can trust her advice, knowledge and service for future bookings.
Recommended
Cindy thoroughly plans my trips
By: Linny
Reviewed on: 16 Nov 2017
Cindy carefully planned and executed my trip. She is available for any inquiries I have during the planning of the trip and assists in dealing with any concerns after the trip.
Recommended
Great Agent
By: Stephanie
Reviewed on: 29 Nov 2017
Cindy is a great agent. She's accessible and provides honest and helpful information
Recommended
She always knows
By: Ron
Reviewed on: 30 Dec 2017
Cindy was completely knowledgeable about our cruise - from the details of signing up to the details of knowing the procedures on board - and then knowing the AA airline changing flight plans from Philadelphia to San Diego in order to have a direct flight. Any time we called via telephone she was very informative.
Recommended
Cindy always fulfills my travel wish list
By: Linny
Reviewed on: 13 Jan 2018
Cindy always puts my travel wishes into an actual trip. I work with her on my preferences for air, hotel, transportation and tours and she converts these into my travel experience. I am also confident that if problems arise, Cindy will deal with them.
Recommended
Beyond the Call of Duty
By: Mouse
Reviewed on: 13 Jan 2018
Superb, as usual. Cindy conferred with American Cruise Line several times about additional excursions and questions, always returning calls with answers.
Recommended
SD-SD CRUISE
By: Bryan
Reviewed on: 17 Jan 2018
Very accommodating to work with
Recommended
The Joy of Travel Begins With Cindy
By: Innocence and a Broad
Reviewed on: 14 Mar 2018
Have worked with other agencies and other agents. Cindy is the BEST. Unequaled for knowledge, creativity and follow-through. Thinks of every detail. No request is too small. Have recommended her to many friends who use her now and feel the same about Cindy as we.
Working with Cindy Bown, you will have access to:
- An experienced travel guide whom you can rely on before, during, and after the trip
- Exclusive luxury resorts and properties
- Once in a lifetime experiences
Explore with the Best
Virtuoso Advisors are constantly pushing the boundaries in unique travel experiences.
Alliance programs are unique tailored experiences exclusive to travelers working with Virtuoso Travel Advisors.
learn more