Travel Specialties
Interests
Adventure
Family Travel
Food & Wine
Culture, History & Arts
Safari
Selling Travel Since
2008
My Background
I work closely with my clients to provide life-enriching opportunities through travel. Around the world, I design inspiring and unique journeys complimented by pure life experiences.
From multi-generational family vacations, to solo treks, each trip is approached from a new perspective. Travelers benefit from my personal service, first-hand information, and a wealth of trusted industry resources and relationships.
Fueled with passion for adventure, culture and history, I strive to provide value and insight for all of my clients.
My background is in marketing and public relations, but the most rewarding turn on my career path has been matching discerning clients with global destinations -- with precision.
Places I Have Traveled
Reviews and Recommendations for Meredith Broder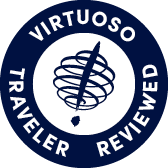 Virtuoso Verified Traveler
All reviews are from confirmed guests sharing exclusive insights
Sort reviews by
Recommended
Fantastic travel agent. Very highly reccomend
By: Willie
Reviewed on: 07 Oct 2013
Meredith is knowledgeable, efficient and personable. I have used her many times and plan to use her in the future. She is always spot on with her recommendations.
Recommended
Fantastic
By: Willie
Reviewed on: 21 Nov 2013
Without a doubt, Meredith is the best travel consultant that I ever worked with.
Recommended
Highly Recommended!
By: justjess
Reviewed on: 22 Nov 2013
Meredith goes above and beyond for her clients; whatever the budget or wherever the destination; she is the utmost professional; her recommendations are spot on. You can not find anyone else in the travel industry that knows more, that is willing to go the extra mile for their clients and do whatever it takes 24/7. Even during her "personal" time; she will take your call and do what she can to ensure an excellent experience. Meredith is in a class by herself!
Recommended
Highly Recommended
By: Bruce and family
Reviewed on: 20 Nov 2013
When planning our Hawaiian vacation, Meredith was extremely knowledgeable, responsive and friendly. She first spent time with us discussing the trip, then investigated and presented us with a variety of options specifically tailored to our desires and preferences. I look forward to working with Meredith on our future travels.
Recommended
Highly recommended
By: Stan
Reviewed on: 09 Jan 2014
Great planning, good trip, Meredith on top of issues when weather cancelled our flight
Recommended
Altamente recomendable
By: Ricardo Valenzuela
Reviewed on: 13 Jan 2014
Todo salió divinamente y la familia gozo mucho el hotel Ritz y el club level. Thank you regards Ricardo
Recommended
Highly recommeended
By: NickVas
Reviewed on: 06 Mar 2014
Meredith thouroughly researched the Chicago hotels and provided me with a thorough recap of what hotels would best fit my needs.  I settled on the Four Seasons as the Virtuoso amenties offered by the hotel were outstanding.
Recommended
Great agent
By: PeterF
Reviewed on: 03 Jun 2014
I wanted to plan an anniversary surprise for my wife and a friend directed me to Meredith Broder.What I liked about her the most was that she really took the time to understand my thinking and what kind of a "feel" I was looking for. Our lengthy phone conversation was not a list of destinations, price ranges, hotel stars and amenities. She knew that I was trying to create a special experience and she wanted to understand exactly what I imagined that experience to be. Based on our conversation she gave me a list of options and helped me with the selection process. Everything else was done via e-mail - very simple process.All worked perfectly. The trip to the Amanyara resort on Turks and Caicos Islands was amazing. It was everything I wanted: a romantic, private, beach getaway with top notch service in a breathtaking environment.I am sure I will count on Meredith's help in the future.
Recommended
Highly reommended
By: Diane
Reviewed on: 25 Jun 2014
Meredith did an excellent job. Everything was perfect. I will clearly use her again and will recommend her.
Recommended
Highly recommended
By: Nicole
Reviewed on: 13 Jul 2014
Meredith Broder we can't thank enough for always choosing the most amazing trips...  Not only does she send us to the most amazing hotels but we get wonderful amenities with the virtuoso perks.  We would recommend and have been recommending Meredith since she is so knowledgeable and professional..   We have been using Meredith for the past 6 years and love working with her..  
Recommended
highly recommend
By: stan
Reviewed on: 25 Jul 2014
Recommended
Grestest Trip Ever
By: Scott
Reviewed on: 05 Aug 2014
Meredith and I.D.I. put together the most fabulous trip. They did not miss a detail. Highly reccomend.
Recommended
Italy - Couldn't have done it better without her
By: Lynn and Jay
Reviewed on: 11 Aug 2014
Our trip was simply fabulous! Every detail was handled perfectly. From hotels that were small but impeccable to tour recommendations that showed us the best of the regions we were visiting, all of thee planning that Meredith did made it so easy for us to travel with our three kids. She is a pro!!
Recommended
Berlin experience
By: losie
Reviewed on: 16 Nov 2014
Berlin was found t o be a very upscale sophisticated city. Our guide, Andreas, was full of knowledge regarding the history of Germany and especially the time of WW11. He took us to many wonderful sights and was extremely pleasant to be with for 6 days. Dresden was also intereting with it's rebuilt construction to look like the old days. It was a beautiful city and a wonderful walking one. the overall trip was great and a country not to be forgotten because of the horrific scars it has left behind.
Recommended
Trip to Italy and Paris
By: Richard
Reviewed on: 13 Oct 2014
In general very good everything works perfect no complin. The hotel Bulgary regular expencive not fo be recomendad.
Recommended
Fantastic results
By: Willie
Reviewed on: 05 Oct 2014
The trip was fantastic. The drivers were courteous, on time and safe. The guides were knowledgeable, helpful, polite and spoke great English. The Hotels met all our needs. They were luxurious with great service.
Recommended
Extraordinary service
By: Mauri 1
Reviewed on: 27 Nov 2014
Expert professional and personal attention Her service is exceptional I recommend her highly !
Recommended
Patient and Kind
By: JaniceJ
Reviewed on: 06 Dec 2014
Meredith went above and beyond in leading me to the right resort and the correct accommodations. I frequently changed my mind about the various aspects of our family vacation. Meredith patiently listened to my trepidations and changed plans, as I evolved into understanding our needs at this resort, until I was completely satisfied. My family now has wonderful memories of our week in Turks and Caicos and we have Meredith to thank.
Recommended
Excellent Service - Perfect Vacation
By: Ken B
Reviewed on: 04 Dec 2014
Meredith and her team did a great job. Rosewood was the perfect resort for us and our trip was seamless from the time we boarded the plane in Philadelphia. She handled all the details from Air, Room, transfers and our dinner plans. I highly recommend using Meredith for your next trip.
Recommended
Great service
By: DiNr
Reviewed on: 01 Jan 2015
As usual Merideth did a terrific job
Recommended
Great vacation!
By: Deb123
Reviewed on: 04 Jan 2015
Meredith helped us find a beautiful resort for our family over Xmas break. The resort was exactly as she described and we will definitely be using Meredith when planning future vacations!
Recommended
Perfect and stress free
By: EricD
Reviewed on: 02 Jan 2015
Helped plan a last minute adventure to South America over Xmas vacation ( we are a family of six, so not easy). Everything turned out perfect and fun. The hotels and activitives were flawless and transfers were mistake free. Did she also get us the 86 and sunny weather daily ? ....Maybe
Recommended
Amazing travel agent
By: Nicole123
Reviewed on: 07 Jan 2015
We have been working with Meredith for the past 6 years.. She has gone over and beond.. I can't say enough about Meredith she is truly amazing at her job.. We are grateful to have met her..
Recommended
Excellent
By: stacey
Reviewed on: 15 Apr 2015
Amazing in every way. So good that I am using her again in a month for my trip to Italy!!!
Recommended
Experienced, knowledgeable and helpful
By: EDS27
Reviewed on: 21 Apr 2015
Took care of every detail of our trip. Was proactive and reached out to help me connect the dots. Great recommendations. Fantastic travel agent
Recommended
Best daddy daughter trip!!
By: Nirok
Reviewed on: 21 Apr 2015
Meredith hit the nail on the head. Venice, Florence, Rome, and all stops in between where well coordinated for a Father and 14 year old daughter adventure. I have the pictures and memories to prove it. Looking forward to planning another adventure with Meredith and crew. The next one will surely include my best friend (wife)!!
Recommended
First class all the way!
By: Ldubz23
Reviewed on: 16 Jul 2015
Meredith and her team expertly planned our anniversary trip to Italy and did an amazing job. 4 Cities in 12 days, we were always busy but never rushed. She arranged transportation that was convenient and relaxing, tours that were fun and educational, and hotels that were beautiful and centrally located. Our guides were all experts in the history of Italy, and spoke perfect english. They were fun to spend the days with, and it never felt too "touristy". To top it off, she arranged activities (such as cooking classes) and dinners that were first class. We have already had Meredith help us with our next trip, and we're looking forward to it. I highly recommend that anyone looking for first class trip (international or domestic) call Meredith and her team for expert help.
Recommended
Great Travel Planner
By: JBR
Reviewed on: 18 Jul 2015
Meredith recommended two fabulous hotels in Greece, the first one The Grand Bretagne was right in the heart of the city and had beautiful old world charm. The ending of our trip was at the most luxurious and serene hotel several hours outside Greece, Amanzo'e. Every possible need was met there. The villas had every possible amenity you could ask for, and if it wasn't there the staff would make it available. The only way to describe this hotel is magical and tranquil. We couldn't ask for a better place. The restaurant that she got us reservations at in Barcelona at the start of our trip was a true dining experience. Each dish was better than the rest and the ambiance was whimsical and entertaining! I would highly recommend Meredith to make all aspects of your trip amazing!!
Recommended
Great Place
By: Ari159
Reviewed on: 16 Jul 2015
Great place! Can't wait to go back
Recommended
Stockholm/Iceland
By: Peter
Reviewed on: 30 Jul 2015
Overall very well planned and organized trip that provided a balanced mix of various activities for a family of six with children of all ages from first grade to college. The local guides were superb, not only informative but also friendly and entertaining. Overall it was a lot of fun and we also learned a lot about the places we visited. The only low point was Ishestar, a horse back riding company on Iceland. Their Tripadvisor reviews range from great to poor and we seem to have caught them on a bad they. They did deliver but they were disorganized and not at all friendly. All the other local affiliates were very helpful and a pleasure to deal with. Everything went without a glitch which is not a small accomplishment given the number of activities we participated in.
Recommended
River boat
By: Stan and Miriam
Reviewed on: 10 Aug 2015
The very best. Tauck did a fantastic job
Recommended
knows how to create memorable experiences
By: Terry11
Reviewed on: 04 Sep 2015
I am always amazed at the adventures Meredith creates for us. We hiked in Maine for six days with a group and asked Meredith to plan our second week. This is has been our tradition for the last few years. We were completely blown away by the relaxing adventure that took us to Nova Scotia and New Foundland-both places I would not have considered. Most notable was Fogo Island Inn. This was an example where an experience became transformational. You MUST visit! Thanks Meredith.
Recommended
Expert white glove service
By: Mauri 077
Reviewed on: 27 Sep 2015
Exemplary service . Luxurious , first class We were treated like royalty wherever we went because of your detailed arrangements . VIP upgrades , welcome notes and amenities . We will always travel with you .
Recommended
Another great experience
By: Willie
Reviewed on: 09 Oct 2015
Meredith again exempted a true professional. She reserved us two beautiful rooms in Las Vegas to bookend our travels in Bryce Canyon and Zion National park.
Recommended
Most knowledgeable agent
By: From nowhere
Reviewed on: 03 Jan 2016
Meredith Broder gets to know her clients travel "necessities" and makes sure on every getaway they are achieved... From one night stays to weeks away - I always know the hotel will be pre-informed of food allergies and favorite drinks. She handles every detail and even if there is a hiccup shd the trip isn't going well ... She goes into overdrive to make adjustments and suggestions.
Recommended
Excursion to Israel
By: Ed P
Reviewed on: 10 Jan 2016
As always Meredith has risen to the occasion. She brought forth her knowledge of the country and combined that with our families specific needs and requests. I an itinerary packed with educational and cultural visits we experienced a true taste of the land. We were provided a guide that was perfect for our family. He encompassed both a wealth of knowledge and had a calming demeanor when stresses came into play, primarily due to travel with children. I would recommend both Meredith and the the guide/hotels/site visits and overall experience that was provided. Thank you, Ed
Recommended
Great Service
By: Jack
Reviewed on: 09 Jan 2016
Great help on our trip to Barcelona.
Recommended
Great Couples Vacation at Dorado!
By: WSMELTZ
Reviewed on: 07 Mar 2016
My husband and I had a terrific time at the Dorado. We loved the resort: the rooms were great, the grounds were gorgeous and the food and service were top notch. Meredith and Amanda planned a great trip and were extremely knowledgeable about the resort and the surrounding area. They knew which area of the resort was the best to stay in, and we were centrally located to everything. They also recommended restaurants off property that we enjoyed and arranged for all our transportation. The trip was completely stress free, relaxing and enjoyable from start to finish. We would definitely go back.
Recommended
Perfecto!!!
By: Shoes
Reviewed on: 06 Apr 2016
Once again Meredith trip exceeded our expectations!!!! I never want to travel without her assistance. She helped us create memories that will last a life time for every member of our family. She understood the needs of each individual and every detail was thoughtfully planned. Our hotel accommodations were fantastic. Our on site contacts were always available. Our guides became members of our family. We got completely immersed in the culture, people, cuisine, and history. And we did not have to be concerned with any logistics, it was already taken care of. My husband had been working 24/7 for the past few months so getting him to relax on vacation is a challenge. He immediately was able to unwind and enjoy this special family time. Upon coming home and sharing our experience with friends they have already asked for Meredith's contact info.
Recommended
Amazing
By: MARGIE WARGON
Reviewed on: 21 Jun 2016
Meredith was right on! Awesome and a a pleasure to work with!
Recommended
Perfectly Plsnned Trip
By: Eleenie
Reviewed on: 22 Jun 2016
From the planning, designing, and the execution of our trip, everything was outstanding. Meredith helped us to decide on a total trip which was something we never thought we would do. The best part of our Norwegian cruise was going on a crab safari. We never even imagined that there would be such large crabs for us to harvest from their traps. Preparing and cooking them by the Sami tradition was a unique experience but oh....eating them within 40 minutes of the harvest was way too good for words. Every day we were amazed by the awesome fiords and friendly people. This was a delightful vacation which leaves us with only one question. Where will our talented travel planner, Meredith Broder send us next?
Recommended
She is the BEST
By: LBBBJH
Reviewed on: 05 Jul 2016
Meredith is the best! She listened to exactly what we wanted and made it happen. We are so lucky to have found her and from now on we will call her for every trip we plan. I have already told all of my friends about her. We cannot wait for our next vacation because she clearly listened to our needs and wants, and stayed within the price point - which is difficult to do. Meredith is the ONLY person we will work with from now on, because she is simply the best.
Recommended
Tucker's Point - Bermuda
By: Ed and Ang
Reviewed on: 16 Jul 2016
Meredith, Yet another fabulous recommendation and wonderful getaway. A perfect spot to relax and enjoy to beauty of the island. Looking forward to scheduling our next adventure. Thanks again, Ed
Recommended
A great resource for planning a honeymoon
By: K&J76
Reviewed on: 10 Aug 2016
Meredith and Amanda did a great job assisting us throughout the honeymoon process in many different aspects. Whether it was deciding where to allocate our time, efforts, dollars, the planning element or what cities/locations to visit they were always a great deal of help. Thank you for all your help and efforts in making our honeymoon special. We had a blast and made some life long memories. The trip was amazing and we have nothing but the best things to say about everything. A great resource for anyone who is looking to plan their honeymoon in Italy, Greece and beyond!
Recommended
Rome, Lake Como, Milan trip
By: mec
Reviewed on: 29 Aug 2016
Meredith was absolutely wonderful! We travel often and will never travel again without consulting her. She made sure we got great rooms at every hotel and had great recommendations for the best hotels in each area. For example, I cancelled a reservation I had at Villa d'Este in Lake Como & chose to stay at Tremezzo instead based on her recommendation. Best decision ever!! I highly recommend using her.
Recommended
Fantastic Knowledge
By: Willie
Reviewed on: 09 Sep 2016
Meredith as usual has tremendous knowledge of the areas where we visited. She is always available to answer our questions and take care of any problems that may arrive during our trip. I will never use another travel agent.
Recommended
Fantastic
By: Drmikel
Reviewed on: 02 Oct 2016
Perfectly designed vacation to Greece by Meredith and Amanda. The hotels were fantastic, especially Amanzoe. All transportation, transfers were seamless.
Recommended
Amazing travel agent
By: Lisa K
Reviewed on: 09 Oct 2016
Every detail was accounted for by Meredith. Highly recommend her for any and all travel needs.
Recommended
Emergency Help!!
By: Edbrian
Reviewed on: 15 Oct 2016
Hurricane Matthew was forecast to hit south Florida with a category 4. We decided to evacuate to the west coast of the state which was out of the danger zone. Everything was, of course, booked. Everyone was running from the storm. I called Meredith and Amanda and in under an hour we had a great room in the Tampa Marriott which we made into a mimi vacation. Thanks to the team at Avenue Two Travel. They never disappoint.
Recommended
Pefection!
By: Holly
Reviewed on: 27 Nov 2016
Meredith and Amanda were a spectacular team. Our trip was planned to perfection from start to finish. The hotel was beautiful and the right choice for Milan. The transfers were handled in each location. Meals were planned that were exactly what we were looking for. I can't wait to plan my next trip:)
Recommended
Great Trip
By: Adam
Reviewed on: 29 Nov 2016
Trip was amazing. Meredith and her entire group is amazing to work with!
Recommended
Wonderful Trip - Stunningly Beautiful Travel Agent
By: Scott
Reviewed on: 06 Jan 2017
We had a wonderful vacation. The guides were well prepared, knowledgeable and engaging people. Everyday was filled with activity. We couldn't have been happier.
Recommended
Paraiso en Cancun
By: Michael J
Reviewed on: 14 Jan 2017
On point service, from the quick, easy check in to the pool/beach attendants who were friendly and quick to provide drinks, food to us. We really enjoyed Indochine and Ni, less so Ramona. The rooms were spacious, contemporary with a nice view of the sea. We felt that the wifi could be improved and the gym is on the smallish size, but those are minor gripes. Overall, we loved the resort and would return.
Recommended
st barths
By: pat
Reviewed on: 20 Feb 2017
excellent. very professional and thoughtful. detailed oriented and very knowledgeable in many aspects of travel. always feel like I am in the right hands with her
Recommended
Everything you expect and more!
By: The Hughes Family
Reviewed on: 27 Feb 2017
Meredith is the consummate travel professional. She anticipates every need that you have when traveling and asks you to think about things before you leave that if left until the last minute probably wouldn't be possible. She can speak from experience about your travel options, because she has been there and her network of professionals "on the ground" always ensure that you have a friend in whatever destination you've chosen. She always leaves some nice surprise for your trip that doesn't reveal itself until you've arrived. Meredith knows that the goal of travel is to have a seamless journey where you make great memories with those that you love and she ensures that you don't come home disappointed.
Recommended
Fantastic trip
By: Willie
Reviewed on: 31 Mar 2017
As usual I score Meredith a 10 foot knowledge. She was right on about Ket West and Casa Marina. We will certainly continue to use Meredith for all our travels.
Recommended
Great planner
By: Sadie
Reviewed on: 03 Apr 2017
Meredith out did herself by sending us to Mirival resort. All expectations were exceeded. We use Meredith exclusively and have never been disappointed. That says volumes. We are looking forward to our next vacation and all future trips.
Recommended
Rosewood Mayakoba
By: EG
Reviewed on: 06 Jun 2017
She always has the best travel advise
Recommended
Great!!!!
By: Alison G
Reviewed on: 03 Apr 2017
Super quick, easy and thorough.
Recommended
Far East Travel
By: JT
Reviewed on: 15 Dec 2017
Meredith and Amanda were terrific. They were highly accessible and accommodating to all of our needs and changes. The trip was fabulously planned -- the hotels and guides for our trip were all wonderful.
Recommended
Ft lauderdale
By: Lisa
Reviewed on: 04 Jun 2017
She is a well connected well versed travel agent who helped switch out reservations due to certain circumstances. Quickly and efficiently without a penalty.
Recommended
Tript
By: Rivalenzu@gmail.com
Reviewed on: 10 Jun 2017
Every thing works perfect finds what I like ( expensive). I think that you can get better amenities from the hotels for suere
Recommended
Blackberry Farm
By: Willie
Reviewed on: 12 Jun 2017
Another phenomenal trip planned by Meredith. Blackberry Farms is majestic in its scenery, adventure and food. My wife and I had a great time.
Recommended
cruise
By: pat
Reviewed on: 27 Jul 2017
excellent. very informative . cares about getting job done correctly and in a timley manner
Recommended
Great job
By: Willie
Reviewed on: 31 Jul 2017
Hotels in Quebec City and Montreal far exceeded our expectations.
Recommended
Canadian Rockies
By: PF
Reviewed on: 30 Jul 2018
Meredith was great. She and her team were very responsive and they put together a great trip for us. The tour companies and guides were fantastic and we really enjoyed every part of the trip. And the details were well thought out and the overall plan was great. All in all, a great trip.
Working with Meredith Broder, you will have access to:
- An experienced travel guide whom you can rely on before, during, and after the trip
- Exclusive luxury resorts and properties
- Once in a lifetime experiences
Explore with the Best
Virtuoso Advisors are constantly pushing the boundaries in unique travel experiences.
Alliance programs are unique tailored experiences exclusive to travelers working with Virtuoso Travel Advisors.
learn more