Travel Specialties
Interests
Food & Wine
Honeymoons
Destination Weddings
Spa Vacations
Destinations
Australia
Chile
Antarctica
China
Croatia
Selling Travel Since
2014
Languages
Chinese (Cantonese)
English
My Background
Sarah W Lee is based out of NYC but when you ask her friends where she lives, their response is "on an airplane". In a recent three month span, she flew 89,083 miles, which is going around the equator 3.6 times. She does this because her passions are exploring the planet (from the comfort of Egyptian cotton sheets), finding the best food the world has to offer, and sharing it with you.
Her favorite destinations are still skewed towards Asia since she was based out of Hong Kong for almost seven years working in the finance world. In her mind, some of the best beaches in the world are in the Maldives and the best powder in the world is in Niseko, Japan. She is also a fan of any place with great food and has flipped her own itinerary upside down just to make the last lunch at El Bulli. If you're a food fanatic, she has you covered – from securing tables at Michelin-starred restaurants to giving directions to secret hole-in-walls that only locals know about.
Places I Have Traveled
Reviews and Recommendations for Sarah Lee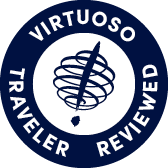 Virtuoso Verified Traveler
All reviews are from confirmed guests sharing exclusive insights
Sort reviews by
Recommended
Great Service !
By: ElkY
Reviewed on: 16 Aug 2014
Sarah was great, very friendly and professional in our dealings. She was also able to get us really good deals. Highly Recommended !
Recommended
Above and Beyond
By: AJB
Reviewed on: 10 Aug 2014
Sarah went Above and beyond Expectations to make our stay great. From walking into the upgraded room, which was bigger Han my apartment, and seeing the rose petals and swan shaped towels, to feeling like VIP at breakfast when the Straits lounge sent champagne to us at the main buffet, and everyone looking at you when they hear"POP" . It was a most memorable stay in fact I let Sarah know it was a quasi Honeymoon. My wife and I have been together 3 years and married just this last year but never have been on a vacation alone. So this was our first one and it's going to be hard to top the service. Sarah had told the hotel this apparently and they sent a bottle of wine and strawberries to the room complimentary with a note telling us to enjoy our honeymoon. How Awesome. Everything was more than perfect and more than we imagined. Thank you so much
Recommended
Excellent
By: lgreen
Reviewed on: 10 Sep 2014
Trip planned by Sarah was excellent. Nice upgrade and perks at the hotel. Highly recommended.
Recommended
First class all the way
By: Pona
Reviewed on: 09 Sep 2014
Our trip to the west coast was simply perfect and exceeded all expectations thanks to Sarah and her travel expertise. She helped us to plan the perfect 30th wedding celebration by coordinating all aspects of our trip including hotel upgrades, car reservations, restaurants recommendations and day time activities. She went above and beyond to ensure that every aspect of our trip was a special first class experience even stepping in to rearrange some of our travel/hotel plans mid-trip without skipping a beat AND securing a refund for us on some of those pesky "non- refundable" hotel room deposits. Even though it was a very busy time for her she was there for us all the way to ensure all travel went off without a glitch. A true professional!! If your not using Sarah for your travel plans you're missing out on taking your trip to premium status!!
Recommended
Excellent, top notch service by experienced traveler
By: JW_NYC
Reviewed on: 08 Dec 2014
Sarah was amazing with our trip to Barbados, picking out a hotel that fit our needs perfectly and hooking us up with their tourism vouchers. She helped us with all the details, like making sure we were all set with airport transfers and how to get around the island. We had an amazing time, and Sarah's experience and guidance was most appreciated. Thank you, Sarah!!!
Recommended
what a wonderful experience!
By: Ji
Reviewed on: 03 Dec 2014
Sarah planned a fabulous trip to Tuscany for my husband and I. It was everything we could have asked for and so much more. It was truly a memorable experience in no way I could have planned on my own by reading TripAdvisor reviews. I often enjoyed planning my own trips in the past, but Sarah made everything super easy, really listened to figure out what we liked, and worked within our budget and planned the perfect trip. Sarah made sure we were well taken care of from the minute we landed to the minute we left. Once you've experienced a "travelee" trip there is no other way to travel. We are super excited that Sarah is planning our next trip to Hawaii. Wholeheartedly recommend!
Recommended
super efficient and a always gets it right!
By: JGM
Reviewed on: 03 Dec 2014
As usual Sarah Lee's attention to detail shines through! James
Recommended
Amazing Trip!
By: megbrownie
Reviewed on: 24 Nov 2014
My husband and I found out very last minute that we had the time to take a trip to South America. I had no idea where to start, and so I reached out to Sarah. She was absolutely amazing and incredibly professional. Not only did she come up with two different itineraries for us, she also facilitated everything, took great care to match our itinerary to our lifestyle and preferences, and came in under budget. And, she did all this with only a few weeks notice before we took off. She even took care to let our guides all know about my gluten sensitivity (I had only mentioned it to her once, in passing, but when we arrived everyone made sure to give me the gluten free food options). I can't say enough good things about Sarah. We had the time of our lives, and I cannot wait until I can work with Sarah to plan our next vacation!
Recommended
Very fast and good service
By: TJNJ
Reviewed on: 21 Nov 2014
Very pleased - reservation completed quickly and stay went very well. Thanks again.
Recommended
5 Stars
By: Yang
Reviewed on: 08 Dec 2014
Sarah was extremely helpful and so nice. She got us a great deal at our hotel, including a room upgrade to an ocean view room. She also let the hotel know that it was our anniversary so we got a bottle of champagne and chocolate strawberries. We really appreciated the extra effort she went through to make us feel special on our vacation.
Recommended
Perfect Aussie/NZ Trip
By: Alec218
Reviewed on: 04 Jan 2015
Thank you Sarah for a perfect honeymoon trip. Everything was great, the accommodations were exactly what we wanted, the activities were well thought out. The overall rhythm of the trip was just what we were looking for. You saved us hours and hours of time. Thank you so much.
Recommended
perfect service
By: ElkY
Reviewed on: 07 Jan 2015
Sarah suggested the best options for us, and was always super quick and responsive to all of our requests!
Recommended
She hooked us up!
By: RP31
Reviewed on: 05 Jan 2015
Sarah hooked us up at the Four Seasons Santa Fe. She was able to get us credits to use at the hotel which really saved us money but also really made our experience at the hotel so much better. I would go through here again for sure!
Recommended
Nice and friendly
By: Curt
Reviewed on: 15 Feb 2015
Easy and fun experience
Recommended
What service!
By: Mushroom
Reviewed on: 02 Mar 2015
Sarah was super responsive and helpful throughout the whole process, from start to finish. She would check in constantly with us on how things were going. She said she would follow up with the hotel to check on upgrades closer to the date, and indeed she did. Everything was very smooth, and our hotel stay was simply perfect. Thanks Sarah!
Recommended
Prompt, thoughtful and detail-oriented
By: megbrownie08
Reviewed on: 03 Mar 2015
I've worked with Sarah a few times now and continue to be incredibly impressed. She is so thoughtful with her suggestions, and really listened to our thoughts and goals. This last trip she planned for us was the perfect mix of relaxation and exploration, and the hotel was unique and comfortable with amazing service and somehow no stuffiness. The best part about working with Sarah, though, is that she makes everything SO easy. You set the vision and she gets it done. I don't think I'll ever be able to go back to planning trips myself!
Recommended
Expert friendly service
By: Vegas King!
Reviewed on: 07 Mar 2015
Sarah was absolutely helpful. She helped organize our trip per our requests. I will use Sarah again and I will also recommend her to others. Thanks Sarah!
Recommended
Wonderful experience - thank you Sarah!
By: floppers5
Reviewed on: 08 Mar 2015
Sarah was quick, courteous and helpful planning and reserving our family vacation. Would not hesitate to book with her again and recommend to others. 5 star all the way! Thank you!
Recommended
Couldn't have done it without her!
By: mlsshff
Reviewed on: 18 Mar 2015
Sarah was so helpful for booking our wedding stay in SF, and our honeymoon. There was a huge conference that week and so many of the hotels were sold out. Sarah was able to find us a beautiful room at The Ritz, and some extra bonuses that made our stay very special. She also helped us add our little dog to our stay last minute when we couldn't find a sitter for her. For our honeymoon, she planned the best vacation we've ever taken. We knew we wanted to stay in the Mexican Riviera, but had no idea where to stay or what to do while we were there. She found us the cutest, most romantic boutique hotel in Tulum, and got us an awesome deal. She planned fun excursions for us to explore the area, and gave us tons of ideas of what to do on our free days if we felt like being adventurous. She was available to answer questions the whole time we were on our trip, and even took care of things when I forgot my sweater at our hotel in Cancun. She'll be planning all our trips from now on!
Recommended
Professional and expedient!
By: NYC Traveler
Reviewed on: 25 Mar 2015
Sarah was knowledgeable and efficient and effective, the holy trinity of travel advisor characteristics! Thanks for a terrific trip and I will be back for more.
Recommended
Very efficient and surprising services
By: Gilbert
Reviewed on: 25 Mar 2015
Very impressive and my family enjoyed the trip very much. Saved a lot of hussles for us when doing trip planning. Will definitely come back using the services again and recommend to my friends.
Recommended
Expert friendly service!
By: Curtis
Reviewed on: 23 Mar 2015
Always a great experience
Recommended
Best Travel Planner!
By: irishkashishka
Reviewed on: 28 Mar 2015
Sarah did a wonderful job organizing a suprise party for my fiance. She had great suggestions for what to do on the trip, managed to get us reservations at the places we wanted to visit and get either great prices or great perks to go with the reservations, which is great for Vegas. She persevered through my continuous changes to the guest list, timetable, and location of events, and was continuously available to discuss any ideas or changes. I would highly recommend Sarah as a travel advisor, and will continue to use her services in the future.
Recommended
vegas
By: mark r
Reviewed on: 27 Mar 2015
Very well organized. No (bad) surprises and great deals. Responsive to emails and helpful
Recommended
Friendly, efficient and amazing!
By: Arya
Reviewed on: 02 Apr 2015
Sarah is amazing! She understands exactly what I need when it comes to travel. She has excellent advice and has made travel a true joy. I feel so lucky to have found her!
Recommended
Celebration of a life time
By: Rola
Reviewed on: 30 Aug 2015
Sarah made my boyfriend's 30th birthday dream trip a reality. I am incredibly busy at work and I was initially incredibly overwhelmed at the thought of coordinating a surprise Vegas birthday bash with 25 of our closes friends. But Sarah took the reigns and helped be every step of the way, from coordinating the guest's hotel accommodations to, to booking the various dinners, and ensuring we got some pretty sweet perks in our suite and at the cabana. I could not have pulled it off with out her and my boyfriend's smile every time we talk about that weekend is proof that it was a celebration he will never forget!
Recommended
Great Experience!
By: Ryan91684
Reviewed on: 10 Apr 2015
Great experience, great perks once checked in, cheaper than I thought it would be. Once I book at an initial price, there was a price and I was then locked in at the new rate. Thank you so much, I will definitely being using this service again.
Recommended
Amazing, resourceful and efficient
By: Malasmom
Reviewed on: 30 Jul 2015
Sarah is amazing. I have referred all of my friends to her.
Recommended
New York
By: Kevin
Reviewed on: 18 Apr 2016
I was very satisfied with my most recent trip. The hotel was great and the price was even better.
Recommended
Perfectly customized honeymoon!
By: PuffandStuff
Reviewed on: 19 May 2015
Sarah did a phenomenal job organizing our honeymoon on short notice. Our trip had the right mix of activities and free time and the hotels and tour staff were friendly and attentive without being overbearing. We provided high-level interests and preferences, and everything in our trip was spot on with the comments we provided. We will definitely reach out to her again for our next trip and recommend her to anyone looking for a personalized high-quality trip!
Recommended
Fantastic, personalised service
By: JohnRain
Reviewed on: 21 Apr 2015
This was my first booking with Sarah and I must say that she really impressed me. I usually book through my Amex Centurion concierge but Sarah convinced me to try Virtuoso and I certainly didn't regret it. Sarah went out of her way to make sure that my stay would be perfect. She was very professional, friendly and efficient in the process and, what I really did appreciate, always reachable via email for short-term requests. I have already made a second booking with her and I'm now in the process of making the next one, so it is needless to say that she won a new, very satisfied customer.
Recommended
I used to think Travel Agents were obsolete - until I met Sarah!
By: JulieA
Reviewed on: 06 May 2015
Sarah knocked it out of the park once again. I used to book online - no 'travel agents' traveled the way that I did so I would just go and find what I needed and book it. Now I send everyone I know to Sarah. She has spent years as a guest traveling in luxury. She knows where to spend and where to save. I haven't enjoyed trips as much as I do now and I don't have to spend any time figuring out where I am going and what I am doing. I can't possibly recommend her highly enough. She is absolutely amazing.
Recommended
Fantastic Experience
By: Svalia
Reviewed on: 29 Jun 2015
Sarah did a great job in setting up our trip. She first spent time understanding what we were looking for and areas we wanted to prioritize (type of room, hotel location, experience & activities type) and then picked hotels she felt matched our focus. Not only did she pick the right hotels but also was able to get different perks included at our hotels. Sarah was very responsive and knowledgeable on all parts of the planning
Recommended
Expert Service Tailored to Personal Taste
By: Shermon1321
Reviewed on: 19 Jun 2015
My trip to France and Italy was planned by Sarah Lee and the results were outstanding from beginning to end. First, Sarah paid attention to my interests and wants for the trip and tailored the experience to fit my desires. I wanted a trip heavy on historical and archeological interests and short on shopping. She planned an agenda that fit my interests with many suggestions on the variety of tours and sights to see. These suggestions were nicely tailored to my style of touring, including avoiding circumstances that would negatively impact my enjoyment of the experience. Second, I was very pleased with the guides she chose and the accommodations. The guides were knowledgeable, flexible, and enthusiastic about their jobs and the cities I visited. I could not have been happier with their service, professionalism and dependability. My drivers were professional and showed up on time. The accommodations were a revelation! In short, top shelf service nicely tailored!
Recommended
Awesome service
By: Mia
Reviewed on: 20 Apr 2016
always happy with Sarah! xM
Recommended
Amazing hotel!
By: mushroom
Reviewed on: 20 May 2016
Sarah was really great in helping me secure a great hotel room at a great rate, with amazing amenities. Such luxury!
Recommended
Perfect to a T
By: Mushroom12345
Reviewed on: 20 Jun 2016
Sarah helped us book our room and we got an early check in and upgraded room. In addition, we had complimentary breakfast and a spa credit. This could not have been a more perfect trip. I proposed to my girlfriend on this trip, and we are now happily engaged. Thanks so much, Sarah!!!
Recommended
Great Travel Partner
By: Rich M.
Reviewed on: 23 Jun 2015
Sarah was a great partner to have to help plan this trip. She was pretty much always accessible, except for one or two times when she was in route during her travels (which is understandable). Other than that, she was quite responsive anytime I needed to ask questions. To me, being responsive is the MOST important aspect of helping to plan a trip. Sarah also did a nice job of listening to what we like, making suggestions based on this, and coming up with hotel ideas with good packaging offers. She was very knowledgeable of all the hotels we discussed. Once we arrived at them, she was pretty much SPOT ON with the information she provided.
Recommended
Great as always
By: curt
Reviewed on: 22 Jun 2015
Exceeded expectations
Recommended
Top notch service from start to finish!
By: GHsu
Reviewed on: 26 Jun 2015
Sarah went well beyond expectations in making sure my trip was a total success. From the moment I got to the hotel everything was taken care of and the staff treatment was great. A warm welcome from the hospitality manager as well as a welcome gift and a message from Sarah. I will definitely recommended Sarah to all my friends and family for her great service.
Recommended
Perfect example of what a professional travel assistant should be!
By: Aspenedelen
Reviewed on: 30 Jun 2015
Sarah performed flawlessly with the hotel she booked for myself, my wife and my two young children in Aspen, CO last week. Not only did Sarah have the St Regis give my two young children the St Regis Aspen bears (which they both sleep with at night now) but she had a plate of cookies and strawberries brought up by our Butler with a signed note from her gratitude towards us and choosing the St Regis. She was even able to get us upgraded into a non upgradeable Loft Suite. This is a perfect reason why when I travel I choose Sarah as a very trusted partner to book my reservations.
Recommended
Expert Travel agent
By: momoworm
Reviewed on: 06 Jul 2015
Sarah is an excellent travel agent. She pays attention to detail and is very patient in answering my questions regarding the hotel resorts. She also gives very sincere and honest suggestions when comparing hotels. I have worked with other travel agents and she is the best compared to the other Virtuoso agents because she is very patient in answering questions and I feel she gives recommendations that are extremely helpful because she has traveled a lot herself. I highly recommend her to my friends.
Recommended
Everything was taken care of for us
By: Kevin
Reviewed on: 09 Jul 2015
I recently was attempting to plan a vacation to France and was a bit overwhelmed with all the destinations, hotels, and transportation options I would have to schedule. Once I was referred to Sarah Lee, she was able to take my general outline for my trip and make it more efficient so I could see more without any stresses. Sarah was able to book everything for me so I didn't have to worry about anything. It was such a relief to just show up at the airport and know that everything would go as planned since it was all organized with the greatest amount of detail. Also it was great to have the mobile Umapped application that had my whole trip including documents (train tickets) on my phone for easy access which Sarah set up. Not speaking a lot of French, it was a blessing to be able to pull up my itinerary in seconds and show a cab driver the name and location of my hotels without any hassle. I can't say enough about how pleased I was with Sarah's service.
Recommended
Amazing!
By: Mushroom135
Reviewed on: 22 Jun 2016
Had a great trip, as usual. Thanks Sarah.
Recommended
Great customer service
By: momo
Reviewed on: 11 Jul 2016
Sarah is a great travel agent. She follows through with our requests and concerns. Also she will submit extra requests on your behalf (we have a 5 year old and she put in a request for an extra bed for us and I did not have to ask her to do this). I highly recommend her.
Recommended
Sarah was amazing! The best family vacation, ever!
By: Jay
Reviewed on: 13 Jul 2015
So sad to be back. My family had such a great time on our trip. Sarah was amazing planning and working with us! We truly loved our vacation. It was a great mix of relaxation, tours, activities, and places. We loved every stop and every island. Sarah understood what was important to my family as whole, and to each person individually. She helped arrange awesome group activities; we ate at some great restaurants, loved the swimming and enjoyed the touring and found little things for each personality to enjoy along the way (napping, photography, history, action, etc). The favorite activities were: Swimming in the coves that Ivan found as we went from island to island, the bike tour/time in Mljet, a countryside dinner in Vis, lounging at villa dubrovnik, and exploring the cities of vis, hvar, split and lastovo. Also, it was great to customize the trip as we saw fit along the way to incorporate our skippers suggestions. WE LOVED IT! I will definitely use Sarah again going forward.
Recommended
Unbelievable service
By: ChrisF
Reviewed on: 29 Jul 2015
To say this was the greatest trip of my life would be an understatement. All of Sarah's recommendations were even better than our highest expectations, all of the arrangements/transfers/connections worked out flawlessly and each of our destinations were well briefed by Sarah before we arrived. I deal with the highest level of professionals every day and Sarah is certainly among the best. She also saved us much more than her fees. I only used a travel agent once before, and the internet makes travel a lot easier these days, but I don't think I will do any more vacations without consulting with Sarah. Thanks for everything.
Recommended
Super quick turnaround and very thoughtful program
By: megbrownie
Reviewed on: 21 Jul 2015
We have now worked with Sarah on planning 3 trips, and every time has been fantastic. We decided to take a vacation very last minute and didn't know where we wanted to go or what we wanted to do. Sarah helped us choose a place (Turkey) based on our interests, and planned the perfect trip for us. She really made our life so easy. And, we totally loved it. The best part was having all our transfers taken care of, with someone helping us every step along the way. It really relieved so much stress! I'm not sure I'll ever be able to plan my own trips again...
Recommended
Fantastic Full Service Every Time!
By: K and V
Reviewed on: 20 Jul 2015
Sarah has assisted us in planning two trips in the last 3 months, and is in the process of helping us plan a 15-day adventure in South Africa for this Fall. Our first two trips were spectacular - with every detail thought through, and we were well taken care of by the resorts' staff. Sarah's recommendations for our trips gave us the exact experiences we desired, whether it was a relaxing beach getaway outside the bustle of Cancun, or the quintessential Newport, RI visit to celebrate my mother's birthday. The resort even welcomed my mother with a bottle of champagne! Sarah is well traveled and has an appreciation for good food, and she gave us itineraries that suited our adventurous foodie needs. Now that we have used Sarah's services a few times, we cannot go back to planning trips without her expertise!
Recommended
Awesome as always!
By: juliea
Reviewed on: 22 Jul 2015
Sarah is brilliant. She helps decide where we should go, what we should see, where we should stay and makes sure we get the best experience possible. This was our Anniversary trip - she planned our honeymoon last year and has done every trip since. I recommend her very highly to everyone I know. She's the best there is!
Recommended
Great service!
By: JohnRain
Reviewed on: 07 Aug 2015
This was the second time Sarah booked a hotel for me and everything was perfect. I can highly recommend her as a travel agent. She's very professional and takes great care of her clients.
Recommended
Super responsive, friendly, and knowledgeable
By: Steven
Reviewed on: 31 Jul 2015
Sarah was on the ball - always giving good advice, getting great deals, and being available whenever I needed her. Highly recommend.
Recommended
Friendly & Easy with Great Results
By: Nich799
Reviewed on: 02 Aug 2015
I've just started working with Sarah but the benefits have been immediately obvious. Booking trips is so much easier and I'm getting to benefit from her connections and status immediately. There are no discernible downsides.
Recommended
Another Excellent Trip thanks to Sarah!
By: gallen015
Reviewed on: 24 Aug 2015
Magnificent time at the Ritz Amelia Island. My wife typically has at least one thing that she complains about during a vacation hotel stay. This time she complained to me that she had nothing to complain about! Sarah was excellent per usual - perfect execution and got us wonderful perks at the hotel. Thanks!
Recommended
Smooth Sailing on the Golden Princess Departure Aug 10, 2015
By: WT2828
Reviewed on: 25 Aug 2015
Sarah made the entire process very easy from booking all the way to boarding. Even reminded us about passports, etc. Professional and fantastic service. Totally would recommend her to all of my friends.
Recommended
Professional and great service
By: witton123
Reviewed on: 25 Aug 2015
Sarah helped plan our family cruise. She was always available and responsive anytime we reached out. After securing the tickets, Sarah also followed up to make sure we filled out all the necessary forms and everything went smoothly. I highly recommend Sarah and will definitely use her for future trips.
Recommended
Extremely Responsive and Helpful!
By: Jason
Reviewed on: 30 Aug 2015
Sarah is THE best Virtuoso - she responds to all e-mails in record time and has great suggestions and recommendations for each city. Will definitely be working with her again. Thanks Sarah!
Recommended
Great scenery, wildlife and crew competence
By: BobG
Reviewed on: 15 Sep 2015
The trip was outstanding. In terms of scenery and wildlife, we saw even more than we had hoped to see. The adventures (kayaking, bush waking, skiff rides, etc.) were wonderful. All crew members were extremely competent, well informed, cooperative, and very knowledgeable. The UnCruise support was great - they very efficiently got us from one place to the next. I would recommend this trip to anyone.
Recommended
Exceptional service
By: Saad
Reviewed on: 13 Sep 2015
I highly recommend Sarah - she understands her clients very well and consistently exceeds expectations.
Recommended
Great communication.
By: Scott
Reviewed on: 13 Sep 2015
Sarah has been a great help with recent bookings. Most recently at the Fairmont San Francisco. Treated very well and a nice upgrade even though we didn't book a virtuoso rate. Sarah's communication is excellent and very quick. Would recommend her to anyone and have been using her for more bookings coming up. Thanks for the help.
Recommended
A Trip to Remember
By: mellis1
Reviewed on: 16 Sep 2015
The itinerary created was fantastic! We loved spending the first half of the trip touring around Lisbon and getting a sense of the neighborhoods and culture. The second half was much more low key, getting out of the city and relaxing by the beach. Couldn't have ended any better!
Recommended
Prompt n friendly service
By: Vacation addict
Reviewed on: 31 Oct 2015
Sarah, your service was impeccable, the transportations you provided was excellent. Will look forward to use again😃
Recommended
Amazing South African Adventure
By: KandC
Reviewed on: 25 Oct 2015
When we had 2 full weeks of vacation and no time to plan, we turned to Sarah to help us create our ideal itinerary. Sarah knew that we enjoyed wine, food, and luxury mixed in with a bit of adventure, and she immediately got to work on planning our most memorable vacation yet. She worked with her local private tour partners to make sure we were safe, well-fed, and taken care of from the beginning until the end. Our trip was seamless from the moment we stepped foot in South Africa all the way until we left. Our itinerary included the highlights of Cape Town (and a guided hike of Table Mountain), delicious meals and wine tastings, a coastal drive to see whales and penguins, and the most eye-opening and luxurious safari we could have ever imagined. Our first South African trip will not be our last! Thanks Sarah!
Recommended
Expert and responsive
By: momoworm
Reviewed on: 20 Oct 2015
Sarah has helped us with planning multiple vacations. She is extremely knowledgeable and responsive. I highly recommend her to my friends.
Recommended
Exceeded Expectations
By: AmandaW
Reviewed on: 04 Nov 2015
Sarah did an excellent job planning our honeymoon to Japan. The trip exceeded our expectations. All the hotels chosen were great and the level of service was very impressive. Someone met us at the airport when we first arrived helping us with the train tickets and subway cards. When we arrived at our first hotel there was a packet of train tickets and notes waiting for us. Sarah did a great job with the daily activities and train timings. Traveling city to city was a breeze and we noticed other travelers who planned their trips on their own didn't have it as easy as we fully utilized Japan's luggage forwarding and had Sarah's expertise on activity timings. We would recommend Sarah to our friends and family and we would use her services again.
Recommended
Honeymoon Australia
By: Richard
Reviewed on: 17 Nov 2015
My wife and I had an amazing honeymoon in Australia thanks to Sarah Lee. She did a wonderful job of planning our tours and excursions and she had some awesome things planned for us. Besides booking our flights, she picked some great hotels for us to stay in and she organized our transportation to and from the airports. In Melbourne we did a tour of the city, saw the pinguins on Phillips Island, and the next day we had a wine tour at Yarra Valley. In Port Douglas we went scuba diving and snorkeling at the Great barrier reef and the next day we had a hot air balloon ride and went on a tour through the jungles and fed some Kangaroos and Wallabies. In Sydney we went on a tour of the city and we did the climb up the Sydney Harbor Bridge where there was a spectacular view. We had a leisure day in each city so it was a perfect combination of sightseeing and relaxing. Overall, Sarah did a great job and we highly recommend using her to help you plan your vacation. Thank you Sarah!
Recommended
Awesome travel agent
By: momo
Reviewed on: 27 Nov 2015
Sarah is a wonderful agent who helped me plan my trip and gave me very thoughtful suggestions.
Recommended
Amazing Experience
By: SarahEmilyEve
Reviewed on: 29 Nov 2015
Sarah was amazing helping me plan a long overdue holiday to Scotland on very short notice. I had some garden leave time from work and wanted to get away to a new location ASAP. Sarah planned a first class, 5 star trip, was always helpful and friendly, checked in frequently on my stay, and saved me a lot of money! I highly recommend her services to anyone seeking a great travel experience.
Recommended
Great connections and friendly service!
By: oobuls
Reviewed on: 14 Dec 2015
We used Sarah for our honeymoon in Hawaii (Oahu and Maui). She had great connections to local hotels and was able to get good perks. Sarah also provided insight on what hotel to stay away from since there was construction going on during our stay. Sarah also seeks to establish a long-term relationship with you instead of just making a quick buck off you, which I appreciate.
Recommended
Expert Always Looking After You
By: daverg
Reviewed on: 05 Jan 2016
Excellent experience.
Recommended
Great job again
By: Alec
Reviewed on: 02 Jan 2016
This is the second trip that we planned with Sarah. This trip was a short one to a resort in Cabo. She did an outstanding job both times and we would certainly recommend her and look forward to working with her in the future.
Recommended
Great service
By: M1
Reviewed on: 30 Dec 2015
Sarah was very responsive and helpful during the time when she helped me plan my trip. She was great to work with!
Recommended
Very thorough and organised
By: S.Wells
Reviewed on: 20 Jan 2016
Very friendly and attentive. Excellent recommendation as the the trip was well-organised and planned. We definitely will be using Sarah again here in the near future. Very pleased.
Recommended
Personalized Service
By: free101girl
Reviewed on: 08 Feb 2016
Sarah did a great job of putting together a complex itinerary for us in Southeast Asia, including airport transfers, expedited visa processing, tour guides and hotel accommodations. She had it all handled so thoroughly that I actually got nervous -- since I usually do everything myself, I was expecting to have to deal with a lot of paperwork. When I expressed my worry, she reassured me that everything was taken care of, and we just had to "show up." She was right! Everything went without a hitch. My travel companion and I were super impressed with how well we were treated and how easy everything was.
Recommended
Wouldn't use anyone but Sarah!
By: Mushroom
Reviewed on: 16 Feb 2016
Sarah helped me book a bunch of rooms for corporate travel, and was flexible with changing names, dates, adding loyalty program numbers, with such great spirit and cheer. She helped me cancel a room reservation without penalty, even though the cancellation date was past. So grateful to her for all her help in making my work easier!
Recommended
AMAZING!!!!! ALL AROUND!!!!
By: mromo
Reviewed on: 17 Feb 2016
Incredible service, attention to detail, easy to reach, helpful, really top notch all around. Highly recommend Sarah! And I'm not easy to please! xM
Recommended
The trip of a lifetime!
By: Sara and Chris
Reviewed on: 01 Mar 2016
Having never traveled to Central America, my husband and I put our complete faith in Sarah to plan our honeymoon... and it was the best decision we could have ever made! After a phone call and exchanging a few emails regarding our ideal trip she constructed an 11 day Costa Rican excursion involving everything we had asked for (a jungle experience, fishing trips, surfing, beaches to relax at and environments to explore in). What she came up with was better than we ever expected - the trip was flawless! Sarah was reachable during our whole trip which gave us some peace of mind knowing we had someone to lean on if necessary. We couldn't recommend Sarah enough!
Recommended
Wonderful experience as always
By: Kevin
Reviewed on: 11 Mar 2016
Sarah, is always happy to help out and schedule last minute and do whatever it takes to satisfy myself and the group I travel with. Once I began using her it doesn't seem worth it to travel without her as an adviser
Recommended
Fantastic Service!
By: ejg111
Reviewed on: 17 Apr 2016
Sarah was absolutely fantastic! Our trip was wonderful and a large part was thanks to Sarah. She made booking easy and was able to help with tickets and upgrades. We will definitely contact her for future trips and recommend her to other. Thanks Sarah!
Recommended
Perfect - as always
By: jarora
Reviewed on: 28 Jul 2016
Sarah never lets us down. I booked this a few hours before my friends needed it. They LOVED their stay. I've converted them to using Sarah. She always offers amazing service and takes care of every detail. Thanks Sarah!!
Recommended
Fantastic service!
By: jvmjvmjvm
Reviewed on: 26 Aug 2016
Sarah was fantastic. She was very efficient, very professional, and straightforward. For the hotels we knew we wanted, she gave her feedback and booked them quickly and easily. When we needed help, she gave excellent recommendations that fit within our budget and desires. We were frequently upgraded. One hotel mixed up our reservation, and Sarah quickly made everything right. Thank you again!
Recommended
Expert Service
By: Casey82
Reviewed on: 26 Aug 2016
Sarah was absolutely amazing, she is incredibly responsive and understood our needs. Sarah was able to secure us fantastic perks and amazing rates, much better than what we could have done on our own. We are so happy we used Sarah and plan on doing so for every trip we plan in the future. Thank you again for making our trip so special
Recommended
Made travelling effortless
By: Adam S
Reviewed on: 08 Sep 2016
I had a dream holiday, and owe it a lot to Sarah. She made my travel plans far less complicated than they might have otherwise been. Every experience I wanted to include in my trip / hotel stays was made possible with her help. She saved me so much time and energy and was able to offer a few perks that wouldn't have been accessible had I booked on my own. Will be using Sarah for all of my future luxury travel plans, and will be highly recommending her services to my friends and family.
Recommended
Best in the Biz
By: SarahH
Reviewed on: 02 Sep 2016
Sarah planned the most amazing trip to Greece for me! She knows exactly what I want and tailors trips perfectly to meet my expectations. More than that, she is a life-saver if anything comes up last minute, helping me move around flights to be with my family. I flew into Athens and then connected to Santorini where I was welcomed by the Grace Hotel with an incredible bottle of champagne, strawberries and chocolates. I immediately set to relaxing and looking through the carefully planned itinerary Sarah sent along with suggestions for day trips. I balanced poolside with some fun excursions and had the most wonderful experience. As a benefit of being Sarah's client, I was given a lovely complimentary meal at the hotel as well. After Santorini it was to beautiful Mykonos. Sarah planned everything perfectly, taking the burden off of me to arrange for transports, flights, hotels, meals, etc. I will always use Sarah for my personal travel!
Recommended
She is awesome
By: asinger@pitoil.com
Reviewed on: 10 Jan 2017
She did a wonderful job! The trip was the best I have ever been on!
Recommended
Great trip again!
By: KA12
Reviewed on: 16 Sep 2016
This is the 3rd trip that Sarah planned for us, this time was Rome/Amalfi Coast and it was again great. Sarah knows exactly what we like, the pace of the trip was perfect, and she found phenomenal hotels. She even went above and beyond when she set up a last minute private tour of Pompeii for a friend of ours on <24 hours notice. We don't know how we would be able to plan these great trips without her. We continue to refer Sarah to our friends and are looking forward to her help with our future travel plans.
Recommended
Great Personalized Service!
By: Phil
Reviewed on: 09 Oct 2016
Sarah is an amazing advisor! She definitely worked some magic behind the scenes with the hotel as the level of personalized service we received was far and away the best we had ever experienced! Sarah cares about her clients and we felt extremely well taken care of through the entire process from planning through post-trip debrief.
Recommended
Exceptional Service and a Great Time in Vegas
By: Jen
Reviewed on: 07 Nov 2016
Sarah Lee was a fantastic help in booking a room in Vegas with lots of extra perks. Right away she was able to help secure the room type I wanted and was extremely responsive even when I had a lot of questions about options that I fired over to her between work meetings. I had a wonderful time in our upgraded room and got in right away when I landed for early check in and was able to keep the room a little late too in order to have some breakfast and sit by the pool. We loved using our spa credits as well. All in all, I was very impressed and I will definitely be booking with Sarah again and sharing her name with friends that love to travel. Thank you so much, Sarah!!
Recommended
Sarah did a terrific job! We had a wonderful stay!
By: Olivia
Reviewed on: 05 Dec 2016
We were planning to celebrate our 20th anniversary in a luxury hotel in Tokyo. I had stayed at Virtuoso Hotels before so I decided to check their web site to see if there are any advisors that can help me to make the decision. There, I came across Sarah Lee who has 100% good reviews on the web site. When I called her, I was merely trying to get a quote for a night's stay. Sarah was very helpful and informative and gave me great recommendations based on my needs. Frankly, in the luxury travel market, I am just a customer asking for a little quote. I was very surprised by the services and the attentiveness she gave me. In this digital era, anyone can get a good price by using internet search. What makes agents stand out is their great service and follow-up. Most importantly is that they listen to what a client want and not what they want to sell. Sarah was able to give me the service that I need (plus the upgrades/perks at the hotel). I will recommend her to my friends down the road.
Recommended
No complaints
By: calvin
Reviewed on: 28 Jan 2017
Sarah does her job with professionalism and is easy to work with.
Recommended
Trip to Patagonia/Antarctica
By: Deano
Reviewed on: 06 Feb 2017
She was great to work with. Responding quickly to any questions or concerns I had. Would highly recommend her.
Recommended
Park Hyatt New York
By: ian
Reviewed on: 13 Feb 2017
Wonderful from start to finish. Sarah was incredibly helpful with scheduling everything with the hotel and got us wonderful benefits upon check-in. We can't recommend her enough!
Recommended
Amazing
By: TripGoer123
Reviewed on: 13 Feb 2017
It was great working with her - she made it so easy!
Recommended
Top notch!
By: CaliGirl
Reviewed on: 16 Feb 2017
Sarah does a great job. She's very responsive and finds great travel providers. I will definitely continue to work with her!
Recommended
Incredible trip to Dubai
By: Smik
Reviewed on: 25 Feb 2017
I have been using Sarah's services for around 1.5 years, and I cannot recommend her enough. She is responsive, gets us lots of perks (including upgrades!), and hooks us up with tough/sold-out hotels/restaurants. Very highly recommended! Thank you Sarah!
Recommended
Responsive, fast, smart
By: Tom C
Reviewed on: 03 Mar 2017
Working with Sarah was great. Most importantly she was fast and responsive on email, because I was planning the trip fairly last-minute and couldn't afford any delays. She got me improved rooms at two different hotels during my stay in Japan, for the same rates. It was a pleasure working with her.
Recommended
Best travel agent
By: Grace
Reviewed on: 06 Mar 2017
Very good to work with, I highly recommend her
Recommended
Costa Rica Active and Relaxing
By: Banksy2
Reviewed on: 09 Mar 2017
Great! This is my third trip that Sarah has planned and it was fabulous. The trip was flawless and it was great to be able to message Sarah through the travel app. Sarah is planning my next trip to Ireland! Highly recommend using Sarah
Recommended
Recommended
By: C.C
Reviewed on: 02 Apr 2017
Sarah is professional and responds promptly.
Recommended
Meadowood with Sarah Lee
By: Ellie
Reviewed on: 02 Apr 2017
Sarah Lee is terrific! She is extremely thorough and pleasant to work with. She listened to our likes and dislikes before recommending the hotel. After picking Meadowood, she told us what the hotel offered and suggested other restaurants in the area that we should dine in because the hotel restaurant was closed on Sundays and Mondays. She even knew the Monday menu at Ad Hoc which is fried chicken and the specialty of the house! ( only served on Mondays!) She told us about private wine tastings and vineyard tours that the hotel offers. I will work with her again and she has already planned another trip for us.
Recommended
I would never book with anyone else
By: Julie
Reviewed on: 08 Apr 2017
I've been working with Sarah and have told every single friend of mine to do the same. I can't imagine not using her help. This last trip my parents were on a tour and she booked the places to stay before and after. They said those were the two best hotels they've ever stayed at and couldn't thank me enough. Both were her idea and she made their stay extra special by calling the hotel in advance. Her service is like no other. Thanks yet again Sarah. Everyone in my life that has used your services thanks me constantly for the introduction.
Recommended
Magical trip to Hotel Plaza Athenee, Paris
By: S Mika
Reviewed on: 17 Apr 2017
Sarah is simply the best travel advisor out there, period. She always knows our preferences, is very responsive, and hooks us up with lots of perks/upgrades. Very highly recommended!
Recommended
Sarah delivered!
By: Jae
Reviewed on: 07 May 2017
working with Sarah was so easy. Everything was delivered as promised and service and communication was seamless. I'm usually a micromanager when it comes to travel but I gladly gave up the reigns to Sarah for my hotel stay in Napa.
Not Recommended
Australia Honeymoon
By: Australia Honeymoon
Reviewed on: 16 Feb 2018
The trip that was planned was great. Here are my gripes: 1. We were never told we needed to get a VISA and almost missed our flight. Luckily, it's super easy to get one. 2. Part of our trip got affected by a Cyclone off the coast of Australia. Sara Lee was great about finding a new place but refused to rebook our flights. Keep in mind this was the day before our wedding and we had to spend 2 hours on the phone rebooking things. 3. She had her idea of a good trip and in some ways, this was her trip. She was rigid about what she wanted us to do and had very strong opinions. The trip was planned well and we had an amazing time. But, those issues above is why we will never use her again.
Recommended
Thanks Sarah
By: Anthony Strong
Reviewed on: 05 May 2017
Planning a trip is always stressful for various reasons; in this case I was planning a trip for a bunch of guys. Needless to say plans changed numerous times; however, Sarah was responsive and adaptable. She was able to book all rooms with all the special requests which made the trip even more gratifying. I will use Sarah in the future as well as recommend her to friends.
Recommended
Austin
By: Jon R
Reviewed on: 05 May 2017
Sarah was great. She somehow found a block of rooms at the W in Austin when none were available online and managed to get great perks and juggle two last minute cancellations. Very responsive along the way.
Recommended
Amangiri
By: Kat A
Reviewed on: 16 May 2017
It is wonderfully efficient and so easy to book a trip with Sarah. She recommended the perfect number of nights for a relaxing getaway, hitting all the highlights of southern Utah and also keeping us within our budget. It was an amazing trip!
Recommended
Always Fabulous!
By: AliVAB23456
Reviewed on: 15 May 2017
Sarah is excellent. She has helped me book several trips at the last minute over the last year. My last time, a month-long road-trip through California taking the fabulous Highway 1 up the coast from San Diego to San Fransisco, Napa, Yosemite, Sequoia National Park and ending in Anaheim for a Disney race was excellent. As always, Sarah delivered with an excellent trip and beautiful hotel stays. Some of the properties she recommended I had never heard of and they turned out to be my favorites of the trip! Like The Farmhouse Inn in Napa and L'Horizon Resort and Spa in Palm Springs. Sarah is always available to answer questions or follow-up with issues during the trip and she's great with short-fuse requests (which seem to be my thing lately). I look forward to working with Sarah for years to come on more travel adventures!
Recommended
Thanks Sarah
By: Xang Friend
Reviewed on: 26 Sep 2017
Sarah helped us plan a vacation to Los Cabos but we stayed at two separate locations. Her recommendation was spot on and my fiancé and I had an excellent time. We will use her again in the future for sure.
Recommended
I never book with anyone else
By: JA
Reviewed on: 11 Jun 2017
She's amazing - I recommend her to EVERYONE I know!
Recommended
Happy
By: Dog
Reviewed on: 16 Jun 2017
The trip was well planned and the extras were all first class.
Recommended
honeymoon to spain
By: Ricky
Reviewed on: 23 Jun 2017
Sarah was very committed to ensuring our trip would be a success from the first day we were introduced - - 8 months prior to the trip. Sarah made strong recommendations, explained her ideas/suggestions clearly, and mindfully kept to our budget. Sarah organized sensible travel between locations (we were in 5 cities in 14 days) and also ensured every hotel made us feel special on our honeymoon; with some extra perks thrown in.
Recommended
Great experience
By: .
Reviewed on: 09 Jul 2017
Super accommodating, easy to work with, and full of suggestions. So lucky we were introduced!
Recommended
Excellent advisor
By: Mgmg
Reviewed on: 24 Jun 2017
Very responsive and knowledgeable. Understood what we wanted and made excellent choices.
Recommended
Great advisor and service
By: Julien
Reviewed on: 06 Jul 2017
Sarah is always helpful and insightful when assisting me with travel planning and bookings. She enjoys close relationships with high end hotels and resorts and I always feel treated like a special guest when I book hotels through her travel agency.
Recommended
london trip
By: anonymous
Reviewed on: 10 Jul 2017
she was great and responsive and knowledgeable.
Recommended
Japan and Thailand Honeymoon
By: Jon R
Reviewed on: 20 Jul 2017
Sarah was phenomenal to work with. She was open for calls, responsive to emails and highly knowledgeable during the initial researching and booking phase. Her contacts on the ground for restaurants, tours and knowledge of hotels was top notch. She added a personal touch with notes at each of the hotels we stayed at (and made sure we got nice honeymoon perks). She was on top of our transfers to make sure they went smooth and even accommodated some real time changes of plans. Each time we decided against her advice or doubted it, we were proven wrong and we often found ourselves saying "wow, great call by Sarah on this one."
Recommended
Japan
By: LM
Reviewed on: 21 Aug 2017
I booked hotels in Tokyo and Kyoto through Sarah Lee and it was a wonderful experience. She was able to get us a free upgrade to a large suite at the Ritz Carlton Tokyo, which was amazing. I reached out to her with questions throughout our planning process and she was very helpful and responsive. Would highly recommend booking trips through Sarah.
Recommended
Good work
By: Gilbert Fung
Reviewed on: 31 Aug 2017
Quick and efficient knows the client needs and excellent turnaround time.
Recommended
Off to a Great Trip
By: SmallTown
Reviewed on: 07 Sep 2017
Sarah made us feel as if we were seasoned travelers while this was our first trip of this type. She made excellent recommendations when we faltered in knowledge. She immediately sensed our needs, gave us direction, encouraged our decisions and gently guided us to a wonderful and successful trip. When our flights were disrupted, she immediately provided the aid needed to continue travel. In travel, things don't always go as planned and this is where Sarah really proved her capability in getting us seamlessly to the next phase. Her recommendations of off site visits provided us with the local view of many areas and types of culture not often seen by the casual traveler. Give her an idea of what you like or where your interest lies and her intuitive capability kicks in and gives you exactly what you wanted. If you want to have a great travel experience, utilize the expertise of Sarah Lee.
Recommended
The Best Travel Planner Ever!
By: Coconut
Reviewed on: 07 Oct 2017
Sarah did an excellent job for us. Our trip was thoughtfully planned with the right mix of scheduled activities and free time. Everything was first class. We were treated very well by each of the hotels Sarah reserved for us. The restaurants she suggested were all wonderful. She set up spa appointments, a cooking class with the hotel chef, a painting class with a local artist, a private boat tour of Lake Como, and many restaurant reservations. She did not miss any details. With Sarah's help we had a fantastic two week honeymoon in Europe! We highly recommend her services!
Recommended
Patient and a great experience
By: ichola
Reviewed on: 16 Oct 2017
Working with Sarah was great. I gave her details on what I was looking for and she gave me a quick list of choices, all good. I booked one and then realized my initial details were wrong - my fault. I reached out, she corrected it nearly immediately and all was well. Would definitely use Sarah's services again!
Recommended
hotel and transport
By: sylvia
Reviewed on: 04 Nov 2017
excerllent, quick response!
Recommended
Florence and Venice 2017
By: Jay R
Reviewed on: 14 Nov 2017
Flawless and seamless experience! From the first call to the return home all was perfect. Hotel choices were appropriate for size, quality, location and service. We scheduled 2 tours, one in each city, as recommended by Sarah. These were just right to become familiar with the cities and gather our bearings as well as gaining an understanding of some of the massive history and geography that we were about to experience. The smart phone app was a bonus as all documents and directions and schedules were in one place with easy access. We will certainly trust Sarah to make our vacations great another time. Most highly recommended!
Recommended
Uncomplicated booking
By: Ralf
Reviewed on: 06 Dec 2017
Sarah answered immediately and provided me with all options for my booking.
Recommended
Always recommend
By: Joy
Reviewed on: 06 Jan 2018
I can't recommend her highly enough. Seriously we have really enjoyed every place she has recommended and when we've set a nightly budget she's helped us manage dollars so we don't trade off too badly and can splurge on the "can't miss" thing (and she's been 100% right) I've also recommended her to others and gotten great feedback. I know my friends are in good hands.
Recommended
Sarah Lee!
By: Bdg
Reviewed on: 14 Jan 2018
She's is fabulous. Great recommendations and super responsive to her clients. She's a great and knowledgeable travel agent and I'd recommend her to anyone.
Recommended
Never misleads and always over delivers.
By: JA
Reviewed on: 18 Jan 2018
Sarah is someone I recommend to anyone/everyone. She never lets me down and is always on top of everything. I can't tell you how many times she's made my trip more memorable than I could imagine. Can't recommend her highly enough.
Recommended
Just a one night hotel stay
By: Olivia
Reviewed on: 22 Jan 2018
Sarah was great to work with as always.... no matter it is a one night hotel stay or a full vacation stay. Efficient and professional service. Highly recommended!
Recommended
Patagonia
By: Amanda
Reviewed on: 14 Mar 2018
This is my 5th trip with Sarah and it was another flawless trip. For this trip I picked out two of the lodgings in Patagonia that I wanted to stay at. Both hotels have less than 20 rooms so she did the work figuring out the dates we could go based off availability during high season. She recommended a 3rd hotel outside of Santiago that I would have never have chosen due to the location, but it was a gem and worth the travel time.
Recommended
Excellent customer service
By: JLWNYC
Reviewed on: 12 Mar 2018
Sarah was fantastic - start to finish! The hotel upgraded our room on an Ocean Reserve room and treated us as VIP's. We'd highly recommend Sarah!
Recommended
Cambodia, Vietnam, Thailand Honeymoon
By: Allison
Reviewed on: 22 Mar 2018
Great! Sarah helped plan our honeymoon in Vietnam, Cambodia and Thailand. We started almost 11 months ahead of time letting her know we wanted to book our own international flights with points, and she was able to put together a general itinerary so we could coordinate which airports to fly (into and out of) internationally. She was able to help us plan each location by "experience" after we let her know what we were specifically looking for (beaches, temples, elephants, and natural beauty). Each location was so unique. All tours, pick ups, and transfers went smoothly in Asia and almost all hotels had additional perks that we probably would not have been able to get without her help in booking the hotel. I would highly recommend her if looking for a luxury vacation.
Working with Sarah Lee, you will have access to:
- An experienced travel guide whom you can rely on before, during, and after the trip
- Exclusive luxury resorts and properties
- Once in a lifetime experiences
Explore with the Best
Virtuoso Advisors are constantly pushing the boundaries in unique travel experiences.
Alliance programs are unique tailored experiences exclusive to travelers working with Virtuoso Travel Advisors.
learn more
Australia
Chile
Antarctica
China
Croatia
Ecuador
France
Japan
Maldives
Spain
Thailand
Turkey
United Arab Emirates
Vietnam
Mexico