Travel Specialties
Interests
Beach & Sun
Family Travel
Honeymoons
Nightlife
Destination Weddings
Destinations
Mexico
Italy
Greece
Philippines
Turks And Caicos Islands
Selling Travel Since
2011
My Background
With almost two decades of experience in the travel industry, I am happy to help you plan your perfect vacation, honeymoon, weekend getaway, destination wedding or family reunion! I started my travel career as a flight attendant for a major airline and have been lucky enough to work for 5 star resorts, entertainment companies, night life companies, wholesale travel and am now doing what I love most - helping YOU plan your next trip!
I have extensive knowledge with Caribbean, Mexico, Hawaii, Disney & Europe destinations. I've recently traveled to South and Central America, as well as Fiji.
I've visited cities all over the globe and am happy to share my thoughts and experiences with you.
Places I Have Traveled
Reviews and Recommendations for Abby Lagman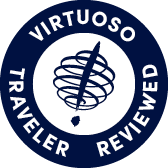 Virtuoso Verified Traveler
All reviews are from confirmed guests sharing exclusive insights
Sort reviews by
Recommended
Our honeymoon -- everything spectacular!!!
By: NazAndJohana
Reviewed on: 22 Oct 2015
Our whole honeymoon, from start to finish, excursions, pickups, drop offs, transfers from different countries (Mykonos, Greece to Santorini, Greece to Mallorca, Spain), flights, ferries...literally everything was spectacularly handled. I told Abby that I wanted to surprise my wife with a spectacular trip for our honeymoon and she helped me plan a 2 week adventure that we will never forget. She is so professional, prompt, thorough, and accessible. She responded to many texts, emails, and calls (sometimes all of those in the same day) by me, walking me through everything I had a question with. Even when we were overseas, she was constantly in contact with us letting us know what to expect, when to be where, and what to look out for. Two of our excursions were cancelled by the respective companies overseas, and she was ready to help us get our refunds or book something else for us. Abby is amazing, and made our honeymoon special. I will be using her for every trip. Thanks abby!
Recommended
PERFECT!
By: Sam
Reviewed on: 30 Sep 2015
Abby is incredible! We gave her a difficult task to find what we needed within our budget and she more than succeeded. And she didn't stop there. We booked many months in advance and she continued to check in with us, give us updates and answer all our questions. We didn't have to go through trying to find out things for ourselves, if we had a question we just asked her and if she didn't know, she found out for us! We will never travel again without going through Abby! She found incredible deals and was there for us every step of the way!! THANK YOU ABBY!!!
Recommended
Outstanding customer service
By: Tmd71770
Reviewed on: 10 Oct 2015
Abbey was very accommodating and went above and beyond to assist us in achieving our summer vacation. She is very helpful and prompt when ever I had a question.
Recommended
Sacramento/New Orleans/Atlanta/Las Vegas
By: Kristina
Reviewed on: 08 Oct 2015
Abby helped take the stress out of the logistics of a pretty involved itinerary - she had to deal with 3 cities, 6 flights, a business and personal account, flyer miles, vouchers, entertainment, transportation and lodging. Everything was as smooth as can be and I couldn't imagine planning it on my own - thank you!
Recommended
Best in THE game
By: C-squared :)
Reviewed on: 03 Nov 2015
Abby is a joy to work with and truly exceeds my expectation over and over again. She always makes our trips personable and always put us and our needs first! It makes our job so much easier..... I don't have to worry about a thing. She is top notch and that's why she is my Go-To girl!
Recommended
Great Experience
By: Sheryl
Reviewed on: 08 Oct 2015
Abby planned a wonderful trip for my mom and I to an out of the way town in NW Iowa. Everything went smoothly, and we couldn't beat the price. We will definitely go back to Abby again!
Recommended
Breathless at Breathless
By: anitsirk_11
Reviewed on: 25 Jan 2016
Abby was awesome to work with and helped calm any fears/anxieties about staying at a BRAND NEW resort for my sister's bachelorette party. She made sure we got the best deal possible and made sure we had the best time. Thank you again!
Recommended
Awesome
By: Playano23
Reviewed on: 15 Feb 2016
Abby was perfect. She communicated well with me and answered all of my questions quickly and efficiently. It was a breeze with minimal effort on my part. Looking forward to work with her on the next trip!
Recommended
Amazing Travel Service!
By: Norie
Reviewed on: 06 Mar 2016
We truly had a great time with our Cruise vacation! We would like to do another one in the near future...with the same group! We want to thank Abby for arranging our cruise and making sure that we were sitted with our group (despite our waitlisted status due to our last minute decision to join the group). Over all, it was ONE of our best cruises ever! It was FUN FUN FUN! A truly relaxing vacation. Thank you!
Recommended
Wonderful expert service
By: Nae B
Reviewed on: 23 Apr 2016
Abby was spectacular!!! My first time going to MX and Abby helped with planning my Birthday trip to Cancun. I wanted nice Adult only resort and her pick Live Agua (rated #2) was fabulous! Our travels to & from was smooth as a whistle too! World class service & wonderful people make that the best resort ever! Loved my time & didn't want to come home. I will definitely have Abby help me again. Love her!!!
Recommended
Best Agent Ever!
By: KrystalGorgeous
Reviewed on: 26 Jul 2016
I have no complaints! Abby is a what ever it takes kind of agent and her professionalism is evident. She originally started working with me and a trip that should've brought about 22 people along. Of course, as the days got closer the headcount got smaller. This trip ended up being 2 people. However, Abby never stopped working to ensure I was getting the best deal around. Needless to say this vacation being my first really superseded all of my expectations. I didn't even depart and was already looking for how soon I could return. I was thoroughly impressed with how promptly Abby worked to fulfill all of my request, I had about a million. Thank you so much Abby for an amazing experience. I won't travel unless I know I'm going to #travelwithAbby
Recommended
Travel expertise
By: World Travelers
Reviewed on: 06 Aug 2016
We had a wonderful trip to Italy and loved that tours were pre-booked with local guides. We were hoping to hear back from Abby (though it was last minute) about fitting Naples into our plans but didn't hear back from her. Though, it was on very short notice we were at least hoping for some feedback from her which didn't happen! After navigating the rail system in Italy we would like to pass on this bit of information about the Italian Railways -they are not very helpful at the station ! Our first train trip out of Roma Terminal to Florence was very confusing as the tickets we had pre-printed with our train number and Roma to Firenze destination did not appear on the board. We asked three different train workers and all they did was point to the monitor indicating we look for our train number there. It turns out the train # we had never did match with what was on the monitor and the train's final destination was listed as Milano and not Firenze- happened to be a stop along the way !
Recommended
What a trip!
By: Naz and Johana
Reviewed on: 16 Sep 2016
Absolutely amazing trip to Bali. Abby was so quick to respond to all of our messages and inquiries about the trip when planning it. She helped us plan where to stay, our excursions, our flights, and was so kind and prompt with everything. When the trip finally came to fruition, it was a life changing experience. She helped us see some of the country's most wonderful aspects, we were immersed in the culture, the food, the fun, the beauty. She helped us really take Bali home with us and have an experience we will never forget. While over there, we had to change our excursions based on a ceremony Bali was having. I sent her a message (while she was in the US) and she responded and fixed the issue. She is so good at what she does that I can never imagine having a trip without her help. We are already looking at our next one and will only use her for it. Thanks Abby!!
Recommended
Amazing trip!!!
By: JP
Reviewed on: 22 Oct 2016
Abby helped my wife and I in our travels to Greece. It was easily the best trip we've ever had. Not only because it was Greece, but because everything was so nicely set up for us. Abby is super helpful and always willing to help. She was even accessible about any questions we had while we were out there. This trip wouldn't have been the same without Abby's help! We'll definitely be using her services again!
Recommended
Prague
By: Barbara
Reviewed on: 18 Dec 2017
Excellent. Delightful and very knowledgeable.
Recommended
Amazing customer service!
By: RMangali
Reviewed on: 23 Nov 2016
Abby is a great agent! Friendly and easy to converse with. She paid attention to my requests and gave me the best rates. In addition, she kept me in the loop of any travel updates/changes. I will definitely go back to her for future travel. Thank you!
Recommended
You won't be disappointed!
By: KGorgeous
Reviewed on: 21 Dec 2016
Abby's planning is phenomenal! I was in need of a quick getaway- quick being Friday evening - Monday morning and of course nothing too pricey. I was looking at locations like Seattle or Portland which was also going to cost me about $900.00 for airfare and hotel or an Air BNB. Even Las Vegas was going to be about $500.00 since I was planning about 3 weeks before my departure. Low and behold, Abby found me a jaw dropping deal to Chicago for less than $300.00. Yes, that's right I said LESS THAN! Did I mention she got us a room at the W- Lakeshore as well! Saying this trip was well worth it- is an understatement. Abby was more than accommodating in reaching out to colleagues for the best recommendations on all the must-do's. In just 36 hours- I was able to see "the bean", have a do-rite doughnut chicken sandwich, visit Wicker Park, Navy Pier, Michigan Ave, The Kerryman, the Waldorf Astoria, and enjoy Lou Malnati's! Chicago was beautiful- I can't wait to go back!
Recommended
Exceptional Customer service
By: Nick
Reviewed on: 16 Jan 2017
I have traveled to hundreds of places across the country and the world and this is the BEST service I have EVER received. For my wife's birthday and our anniversary I did my home work to plan the best vacation ever for my wife. I purchased my plane tickets, booked the hotels and tours and ran in to the most impossible situation of coordinating OUR itinerary with the train schedule. It took me hours and hours over many days and the process even cost me time at work. Reluctantly I called Abby from A Destination Travel because i was worried with utilizing a travel agent the additional costs would be ridiculous. made the call, Abby answered and had me email her my itinerary and dates of activities. Within a couple hours she had coordinated the train schedule to our whole trip. She offered to order the tickets and then deliver them directly to my office at what ever time was best for me! Incredible service and at 1/2 the price! I should have saved my self all the grief and went here first.
Recommended
WONDERFUL Experience with Abby! SO grateful.
By: jKpinLV
Reviewed on: 21 Apr 2017
My family had never been to Hawaii but wanted to plan a trip. While I am accustomed to reading reviews and planning my own itinerary, I really wanted to get this one right so I decided to consult a travel agent. Abby came with excellent reviews and did not disappoint. Besides being incredibly knowledgeable down to pretty specific details of our destination and excursions, Abby was warm and friendly and made me feel at ease. She was willing to plan every part of our trip, even when tasks could have easily been done by myself. Prior to our leaving, Abby sat me down with all the details and made sure I knew what was happening and that I was comfortable. She was so genuinely happy for my family in making this trip and looking forward to hearing how it all went. I was really touched by her sincerity. I would MOST DEFINITELY trust Abby again with trips we are planning in the future.
Recommended
Travel helper
By: Rt
Reviewed on: 05 Jun 2017
Easy and informative will do it again
Recommended
Great travel agent
By: Pat
Reviewed on: 25 Dec 2017
Abby was easy to work with, friendly, available and knowledgeable—went beyond what I expected
Recommended
The best
By: Thierry B.
Reviewed on: 04 Jan 2018
Easy and very good at what she does.
Recommended
Trip
By: Pam
Reviewed on: 09 Mar 2018
We had a nice trip .
Recommended
Wedding party
By: Jman
Reviewed on: 07 Jul 2017
It was great and seemless. We worked with abby to help with our wedding accommodations for us and a few of our out of town guests. The hotel was great with some surprise add ons and we did not have to worry about anything. She was also able to work her magic for some of our last minute guests.
Recommended
Father-Son Trip to Japan
By: Rick Fellows
Reviewed on: 13 Aug 2017
Abby was great to work with, very energetic and responsive. We wanted a low cost somewhat self guided trip to Japan. She found us nice hotels at reasonable prices and a couple of 1/2 day guided tours at each location (Tokyo and Kyoto). That was the right mix of guided and unguided time at each location. I highly recommend Abby and her team for your travel needs.
Recommended
Thanks!!
By: Anon
Reviewed on: 14 Aug 2017
Abby was a great Trip Advisor! She suggested a beautiful area of the world and an awesome resort to stay in when I was struggling to decide on where to go. She took care of everything and I had an exciting and relaxing trip from start to finish. Thanks Abby!
Recommended
Iceland/London/Ireland
By: Matt
Reviewed on: 26 Aug 2017
We have worked with Abby on several trips. Our experience has always been fantastic. She is very open to trying to figure out your interests and tailoring the trip accordingly. From accommodations to tours, she has always had great suggestions that we would have otherwise missed out on. We will continue to use Abby in our upcoming overseas travels.
Recommended
Amazing Abby
By: Chris K
Reviewed on: 25 Aug 2017
Abby is AMAZING!! We couldn't have asked for a nicer, more knowledgeable & friendly advisor. She was always available for questions. She worked hard (but efficiently) to get us everything we needed for a fantastic trip. I would definitely used her again, and would most definitely recommend her to all my family & friends!
Recommended
Abby is the BEST!
By: Jon and Sam B
Reviewed on: 27 Sep 2017
Abby is fantastic! All we have to do is give Abby an idea of what we are looking for in terms of flight, hotel and a rental car and she does everything else. She finds us the best deals on everything! The Inn she found for us was the most charming place we have ever stayed. We have worked with Abby twice and will always work with her on any future trips.
Recommended
Excellent service
By: mushroombrie
Reviewed on: 14 Oct 2017
Abby is an excellent travel agent - she is conscientious and very easy to work with. Her response time to emails and phone calls was quick and professional. I would absolutely work with her again and recommend her to anyone in need of a travel agent.
Recommended
Dreams Cancun
By: rebec.1@comcast.net
Reviewed on: 30 Oct 2017
Abby was awesome, She took care of the entire family's needs
Recommended
Abby Lagman - Dreams Resort
By: Cheryl
Reviewed on: 16 Oct 2017
Abby was great . Very responsive and helpful to me and my family.
Recommended
She's the greatest of all time
By: Demeterial
Reviewed on: 13 Oct 2017
She was/is the embodiment of professionalism and passion for her chosen field ..she made every step of the process painless and a pleasure
Recommended
Abby
By: Mike
Reviewed on: 09 Nov 2017
Abby is the best
Recommended
Awesome!
By: Adam
Reviewed on: 17 Nov 2017
Abby is the best! We love her and wouldn't use anyone else to book our vacations.
Working with Abby Lagman, you will have access to:
- An experienced travel guide whom you can rely on before, during, and after the trip
- Exclusive luxury resorts and properties
- Once in a lifetime experiences
Explore with the Best
Virtuoso Advisors are constantly pushing the boundaries in unique travel experiences.
Alliance programs are unique tailored experiences exclusive to travelers working with Virtuoso Travel Advisors.
learn more
Mexico
Italy
Greece
Philippines
Turks And Caicos Islands
United States - All
Colombia
Panama
Fiji