Travel Specialties
Interests
River Cruising
Escorted Tours
Independent Tours
Ocean Cruising
Beach & Sun
Destinations
Ireland
Italy
United Kingdom
France
Netherlands
Selling Travel Since
1999
My Background
As a travel advisor, my philosophy is to plan memories and provide my clients with stories they will be able to tell for a lifetime. After all, anyone can plan a vacation—but, it takes authentic enthusiasm for seeing and doing new things to create an experience.
I started my career in travel as an Ireland Tour Operator planning traveler experiences, but after a year of Ireland, I needed more adventure! So, I joined forces with Blue Skies Travel to learn more about our wonderful world. With them, I had the opportunity to travel to more diverse locations and participate as part of the community. I experienced the excitement that comes with being immersed in each culture, and these are the types of experiences that I'm thrilled to be able to create for all my clients.
Places I Have Traveled
Contact Info
Phone
Primary
15184622962
Business
15184622962
Fax
1518745028
Mobile
15184611491
Addresses
Primary
15 Troy Road
East Greenbush, New York 12061
United States
Business
12 Ring Street
Rensselaer, New York 12144
United States
Reviews and Recommendations for Christine Van Vorst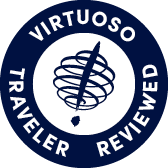 Virtuoso Verified Traveler
All reviews are from confirmed guests sharing exclusive insights
Sort reviews by
Recommended
Expert friendly service
By: Cyndi
Reviewed on: 28 Oct 2015
My husband and I have booked several trips with Christine Van Vorst and she is the best! We have also gone on group trips planned by her and Christine and her husband traveled with the group. I highly recommend Christine and I highly recommend traveling with her. She takes care of any and every issue right away and Christine is very knowledgeable regarding all kinds of travel. Christine exemplifies my idea of great customer service. We had to call her once when the cruise we were on was extended by two days because of a hurricane and she assisted us with rearranging our flights and getting us a shuttle, etc. We had to call her with no notice on a weekend due to a family emergency in another state this past February and Christine got us a flight out during the winter school break when there were no flights to be had and she assisted us with hotels, rental car, everything. Christine is a wonderful travel agent and we will not book our tripsl with anyone else but Christine!
Recommended
Great Service. Fantastic Trip.
By: Eric13
Reviewed on: 13 Mar 2016
Christine arranged my flight and hotel stay for my trip to London, which also included ground transfers from airport to hotel and back. She understood my budget, found me a hotel in close proximity to the London Underground ("The Tube "), and the trip was fantastic. This was a very low stress trip due to the fact that Christine ensured that the transfers were well-timed. I highly recommend Christine's services.
Recommended
Expert, friendly and thorough!!
By: Newatt_now
Reviewed on: 09 Mar 2016
Christine provides excellent service! I have been recommending her to all my friends. On my recent cruise, I didn't have to worry about ANYTHING! When the cruise was shortened due to a storm, I emailed Christine around midnight on Friday to ask about transportation back to Albany - I got a response from her within an hour!! Her response was, "Don't worry. I will take care of everything." And she did. Not only is she a wonderful travel planner, she is an great advocate as well. Whatever my needs are, Christine makes sure that I'm taken care of. I've had some very specific travel requests (such as, a bathroom with soaking tub with view of CN tower in Toronto) and Christine has managed to get everything I have requested every time. I look forward to many more trips with Christine at the helm.
Recommended
Trip to vegas
By: Veena
Reviewed on: 16 Mar 2016
Very good Christine was very nice. We would def go with her again
Recommended
Christine is the BEST!
By: Pat & Tim
Reviewed on: 13 Apr 2016
Chris booked us on a cruise with Seven Seas to Alaska. What a great job she did for us! Chris took care of all the details so all we had to do is pack and go. We went with friends of ours and the wife has health issues. I called Chris so many times with questions, concerns and even help getting a wheel chair.. No matter when I called or what I asked she was always friendly and professional. We truly enjoyed the trip with everything done for us. We have used Chris for another cruise and getting transportation to the Port in New York City few times. Love that she does that for us. Chris is so enthusiastic about the little trips as she is about the big trips. No matter when you call her she is always happy and laughing and is a great person to work with. On a personal note I worked with Chris she was a very dedicated and hard worker. I feel honored to call her my friend and I feel you will feel the same way after she has worked with you. You will be happy you choose Chris!
Recommended
Great Trip Planner
By: Dan999
Reviewed on: 21 May 2016
Except for the flight out of JFK, EVERYTHING went as planned and we had a great trip.
Recommended
A Wonderful Help
By: tstasack2
Reviewed on: 05 May 2016
Christine was very helpful and provided us with a great vacation location in Punta Cana. She was available for all questions I needed answered and helped us find a great vacation spot. Thank you!
Recommended
Wonderful Trip
By: Mary Lou
Reviewed on: 11 Jul 2016
This trip was a trip of a lifetime. Should be on everyone's "Bucket List!
Recommended
Wonderful Service
By: bluebird
Reviewed on: 21 Jul 2016
Christine was thoroughly knowledgeable, organized and available. I can't imagine her being any better.
Recommended
Wonderful experience traveling
By: Linda60
Reviewed on: 25 Jul 2016
Christine was a terrific travel agent. We had a magnificent trip. She is one of the most organized people i have ever met. Both my husband and i were new to traveling for vacation and she made the experience so easy and fun. I would highly recommend anyone planning a trip to seek out her services. Her recommendations of what to do and not do were right on the money. She follows up with everything regarding all the paperwork involved with travel. She is friendly, and extremely knowledgeable. I have already booked another trip with her. I plan on always contacting her when planning a "get away". You get total personal service when working with her. She is the best!
Recommended
Christine Makes It Sooo Easy
By: Marty
Reviewed on: 16 Sep 2016
Christine has planned 4 trips for us. Each has been tremendously successful. Our tickets, itinerary and excursions are always labeled in chronological order and tagged so everything is easy to find in our travel pouch. She always includes advice regarding our specific travel destination. Her suggestions regarding private company excursions while we were in Alaska were spot on and much appreciated. Christine is easy to contact with questions, and is quick to respond. We plan to call her soon to plan our next trip.
Recommended
Quick to the point and informative
By: Honeymooners13
Reviewed on: 10 Oct 2016
we heard of Blue Skies through a friend and called them to work up a vacation package to Aruba that mimicked our friends. That same day we received the details and the rates from Christine. She was very helpful and answered all our questions.
Recommended
Always Reliable
By: Marty
Reviewed on: 25 Jan 2017
We had some difficult moments during our Caribbean vacation. Bad weather delayed flights. We were rerouted to a different airport. Our luggage never was delivered to our ship. We had to purchase new clothes. Seas were rough, and stormy. A port was cancelled. Through it all Christine was a friendly and helpful voice in the storm spinning around us. She contacted airlines for us which would have taken a lot of time and money to do ourselves. She arranged for our luggage to be returned to our home, so we didn't lose anything we had packed. She advised us and calmed our fears. At her suggestion, we have thankfully always purchased traveler's insurance. Having an advocate like Christine greatly improved what could have been a horrible vacation.
Recommended
Valentin Imperial Maya
By: Dave H.
Reviewed on: 03 Mar 2017
A wonderful experience. Christine was very helpful and easy to work with. The trip she recommended for us couldn't have been better. Looking forward to working with her again.
Recommended
Exceptional
By: Chico
Reviewed on: 01 Apr 2017
Chris is a caring person who works well with people.
Recommended
Outstanding Travel Agent
By: Ollie
Reviewed on: 11 May 2017
Christine did a wonderful job planning our trip. She responds very quickly to emails and telephone calls. In fact, we emailed her while on our cruise with a question and she emailed us back very quickly. Christine has a calm way about her and we knew from the beginning of planning our trip she would take great care of us. Our trip was wonderful and everything went smoothly and as planned. We have already recommended Christine to friends who are thinking of traveling. We were so lucky to have her as our travel agent and certainly plan to contact her in the future.
Recommended
How I looked forward to this!
By: Peggy
Reviewed on: 17 Jun 2017
She was great and very professional.But I fell and broke my hip and the Cunard trip had to be cancelled. I got the insurance money from Aon but Cunards never arrived. Christine contacted them but I have not received it yet. I am not so wealthy that I can just kiss this farewell. But hopefully it will and I will certainly use Christine for my next trip!
Recommended
Jamaica Honeymoon
By: Kyer
Reviewed on: 09 Jul 2017
Christine was very helpful and accommodating throughout the entirety of our trip- from start to finish. This is our 2nd trip with Christine and plan on using Christine again for future trips.
Recommended
Awesome Alaska trip
By: Linda and Walt
Reviewed on: 09 Jul 2017
Easy. Christine was knowledgeable and helpful, and the packet of documents she put together for us was extremely helpful. She took care of many little details.
Not Recommended
Would avoid this agent and those who continue to employ her
By: Frequent traveler
Reviewed on: 21 Jul 2017
She was unprofessional and failed to respond to requsts in a timely manner citing other customers' trips as a higher priority and reason for the delay. She quoted incorrect rates for travel insurance and then claimed she didnt. She also claimed i deleted her emails without reading them after i complained to her employer!
Recommended
Christine Van Vorst
By: Barb L.
Reviewed on: 13 Aug 2017
Christine Van Vorst, is the most efficient and dependable travel agent we have ever had. Chris stays with you while making your plans every step of the way. She keeps you informed regarding changes and is tuned in to your personal preferences as well. We booked a family cruise to Alaska on Holland America. Chris helped us with the excursions with Holland America, but also helped with "Shore Trips" excursions, so we were able to make the very most of our vacation for the one week cruise to Alaska.
Recommended
Anonymous
By: Anonymous
Reviewed on: 18 Aug 2017
She was very thorough in planning and explaining our schedule, and giving is any emergency contacts in case of any problems.
Recommended
Review
By: Linda
Reviewed on: 03 Nov 2017
I have worked with Christine over 2 years while she has planned 4 trips for me. She is so detail oriented and so organized. I recommended her to another friend who too had a terrific experience using her professionalism as a travel agent as well. She is the best!
Recommended
A great time was had by all!
By: Peggy
Reviewed on: 27 Oct 2017
It was wonderful. I had despaired of finding a travel agent and remembered that Virtuoso had booked a trip around South America for us some years ago so I picked Christine because now I am alone and I wanted someone who knew about sailing by ship. I had crossed by ship 6 times (often with five children) which happens in fact to be easier than flying with them. But I knew nothing about more recent ships.(Farewell QE2) She was just wonderful and gave me very good advice about doing the Returners Cruise on the Queen Mary. Now I am thinking about a river cruise and a return on the Queen Mary. I also found the envelope with the travel information very useful. It is in my purse now in with other documents in it. She knows the travel industry and has a lot of great advice. I cannot recommend her highly enough.
Recommended
Friendcation
By: Erica S
Reviewed on: 04 Nov 2017
Christine was quick and very easy to communicate with! Would highly recommend her to others! I would like to thank her again for all her help along the way and making my trip easy and efficient!
Recommended
another great vacation
By: je
Reviewed on: 14 Feb 2018
christine has always provided excellent service & insight to all our needs,even the smallest details are taken care of.we're looking forward to many more trips,thank you
Recommended
CHRISTINE VAN VORST AND BLUE SKIES
By: NEEDED A BREAK
Reviewed on: 25 Mar 2018
CHRISTINE IS EXCELLENT, TRAVEL PLANS WENT SMOOTHLY, I WAS WELL INFORMED ON WHAT TO EXPECT, WHAT TO LOOK FOR, AND HER RECOMMENDATIONS OF WHAT SERVICES TO PURCHASE WERE PERFECT. THROUGH NO FAULT OF HERS, THE SERVICE AND CUISINE AT SANDAL'S MONTEGO BAY WAS NOTICEABLY SUBPAR COMPARED TO OTHER SANDAL'S RESORTS WE HAVE STAYED AT.
Recommended
Danube River Cruise
By: Lischak's
Reviewed on: 11 May 2018
Christine is by far the best travel advisor we have ever worked with. We have 2 future vacations already scheduled with Chris. We have recommended her to our family and friends and always will. Our trip on the Avalon Danube River Cruise from Prague to Budapest is now our TOP FAVORITE vacation. We can't imagine any other trip topping it, but we know the next one we schedule with Chris will be just as exceptional. Chris is the type of person who always goes "above and beyond". All anyone has to do when a trip is planned with Chris is pack your bags and show up at the airport. From that point on, every detail has been taken care of ahead of time for you. The trip portfolio is extremely organized for each day of your trip. We can only say positive remarks regarding our experience working with Christine Van Vorst.
Recommended
Great Travel Agent!
By: Cyndi Ray
Reviewed on: 18 May 2018
Christine is a great travel agent to work with when planning a trip. She is very knowledgeable, informative and helpful. Christine always looks for the best deal without compromising quality. She is prompt when responding to questions whether by email or phone. I highly recommend Christine to anyone looking to travel.
Recommended
Avalon River Cruise
By: Bogart
Reviewed on: 15 May 2018
Christine is the BEST. She covers every detail small and large, leaving no questions unanswered. You know exactly what to expect.
Recommended
Working with Christine Van Vorst
By: Rick
Reviewed on: 10 May 2018
Working with Christine was a pleasure. She handled everything before the trip a well as during the trip. Her clients only needed to enjoy the trip and not worry about anything. She made sure we all had the information we needed, knew where to be and when and helped if there were any issues. She did all the leg work for setting up transportation for excursions. I would not have gone on this trip if it were not for Christine's help. If I go on any future trips I will definitely use Christine as my travel agent. I just cant say enough about what a great job she did.
Recommended
Always a Pleasure
By: Dan99
Reviewed on: 17 Jun 2018
It's always great working with Christine. She's very thorough and thoughtful. Does exactly what she says she's going to do when she says she's going to do it. She's a super resource on all aspects of travel and anticipates potential issues beforehand so you are totally prepared to deal with whatever should happen.
Recommended
Ireland trip
By: Linda
Reviewed on: 12 Aug 2018
Great and very helpful. Extremely organized.
Recommended
Excellent
By: Mpc
Reviewed on: 15 Aug 2018
Easy to work with, organized
Recommended
ANOTHER GOOD YANKEE DOODLE BAND TRIP
By: PHIL
Reviewed on: 17 Sep 2018
CHRISTINE WAS EFFICIENT AND PROMPT WITH SCHEDULING OF OUR MARCHING BAND GROUP TRIP TO MINNEAPOLIS , MN FOR THE NATIONAL CONVENTION IN AUGUST. THOROUGH AND HELPFUL. WE HAVE HAD EXCELLENT HELP FROM BLUE SKIES IN THE PAST.
Recommended
Obsessivly Orgainized
By: A. Nonymous
Reviewed on: 07 Sep 2018
It's always great working with Chris. She provides highly organized and detailed travel documents that make it very difficult to not have what you need when you need it.
Recommended
Honeymoon
By: Erica
Reviewed on: 21 Sep 2018
Christine is wonderful! She always is will to help and always gives options. No pressure when it come to booking and once your choice is made she gathers all the information you need! This is our second trip we booked through her and definitely not the last!
Recommended
Italy
By: Jake
Reviewed on: 27 Sep 2018
Christine's is fabulous. Her knowledge of the destination and her attention to detail made our trip to Italy an 11 out of ten. Highly recommend her. She walked us through the entire trip step by step and asked us our interests and thing we didn't like and then crafted the trip. The location of the hotels the guides drivers and events were all outstanding.
Recommended
Best of Italy
By: Angie
Reviewed on: 02 Oct 2018
She was excellent! Very knowledgeable and answered all of our questions! She had all our travel info in order and noted for easy reference! Would highly recommend Christine to others and we will definitely Call on her for all our travel needs!!
Recommended
Truly Best of Italy
By: Jay
Reviewed on: 03 Oct 2018
Christine booked the Trafalgar Best of Italy tour for us. She handled everything for us, working with Trafalgar and addressing our accommodation, dietary and medical needs. She got us the best deal possible on flights, helped us through the Global Entry application and booked transport to and from JFK for us. She was always available to answer our numerous questions. When she gave us our packet of documents everything was annotated with colored flags. She included lots of sensible travel tips. We would definitely go with Christine again for our next trip!
Working with Christine Van Vorst, you will have access to:
- An experienced travel guide whom you can rely on before, during, and after the trip
- Exclusive luxury resorts and properties
- Once in a lifetime experiences
Explore with the Best
Virtuoso Advisors are constantly pushing the boundaries in unique travel experiences.
Alliance programs are unique tailored experiences exclusive to travelers working with Virtuoso Travel Advisors.
learn more
Ireland
Italy
United Kingdom
France
Netherlands
United States - All