Travel Specialties
Interests
Adventure
Beach & Sun
Family Travel
Honeymoons
River Cruising
Destinations
United States - All
Chile
United Kingdom
France
Italy
Selling Travel Since
2014
My Background
I am a passionate travel advisor and an avid traveler. I have the privilege of "visiting" a destination(s) daily while researching travel options. My goal is to create itineraries as unique as my clients are. I do this by paying attention to detail and communicating/ connecting with clients on a level that they are comfortable with.
I've traveled to 46 states, every large city in the U.S, many Caribbean islands, and 15 countries. My favorite destination has been any place that has opened my mind and heart to new experiences (which pretty much covers every locale I've visited.) My favorite travel quote is "travel is the only thing you buy that makes you richer." Using Largay Travel's worldwide connections and partnership with Virtuoso, I am able to create memorable experiences for my clients.
Places I Have Traveled
Reviews and Recommendations for Carol Brant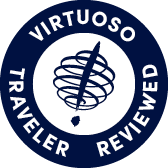 Virtuoso Verified Traveler
All reviews are from confirmed guests sharing exclusive insights
Sort reviews by
Recommended
Incredible food, cold beer, and lots of wildlife
By: RJM
Reviewed on: 05 Jan 2015
Chaa Creek Lodge is a first class resort in the middle of the jungle. The rooms were spacious and comfortable and the staff experienced and thoughtful. The wildlife guides really knew their stuff and enjoyed guiding us. Las Terrazas had beautiful beach front location, gracious staff and top notch kitchen. Rooms were newish condos, not high end resort Chaa Creek, but quite comfortable and clean. Carol was an attentive, hard working travel agent who took great care of us and made sure we had the best places and entertainment available.
Recommended
Holiday Family Fun
By: Lisa and Tom
Reviewed on: 03 Mar 2015
On short notice, Carol enthusiastically and efficiently helped us plan this family trip to Mexico. We told her our budget, likes/dislikes and dates of travel. She provided us with several options very quickly and we were able to narrow our choices. She booked our airfare, hotel and shore excursions. We traveled the week between Christmas and New Year. Communication to us was timely, informative and accurate. We had such a wonderful experience that we plan to use her to book our upcoming summer trip to Europe! Thanks Carol!!
Recommended
Europe Transportation
By: lkretchie
Reviewed on: 20 Jul 2015
Carol was very efficient in planning our flights and rail transportation to Paris and London. All accommodations were excellent and we would definitely use her services again.
Recommended
Great family vacation
By: Mike1
Reviewed on: 05 Jan 2016
This was a great trip. Carol did a great job planning and making sure everything was perfect for our vacation. Her attention to detail was excellent. I was extremely happy with the entire vacation.
Recommended
Great travel agent...would recommend to anyone
By: BMF
Reviewed on: 01 Mar 2016
Carol helped us plan our 4-day trip to Paris. She was extremely knowledgable about the city and was able to create an itinerary that met all of my family's needs. The hotel she booked was fantastic...great location, great service and very nice rooms. It was important to find a hotel offering adjoining rooms (my wife and I were traveling with our two young children) at a fair price. Our hotel was perfect. Additionally, she booked tours for each day that allowed us to see popular attractions, but also allowed us flexibility to explore on our own. I would use Carol again to plan a trip abroad and will recommend her to family and friends.
Recommended
Outstanding advice and preparation!
By: Zorch
Reviewed on: 28 Feb 2016
Gave great advice and where to stay, and we found our expectations exceeded.. She took the time to find out what we wanted, and gave us what we wanted, and more!
Recommended
A wealth of expert knowledge and advice
By: Vicky22
Reviewed on: 23 Jul 2016
Calling Carol to help us with our vacation was the best move ever! Carol was very knowledgeable, very curteous, friendly and professional. She was always available for a quick question, and always offered more relevant information in regards to the logistics of our trip. I look forward to working with her again soon!
Recommended
Attentive to needs, and diligent in all ways.
By: Zorch
Reviewed on: 09 Jun 2016
She planned a graduation trip for my son and I. She was attentive, and let me know of options and flight delays. I thought I knew something about trips over the pond. She knew of things I never dreamed about. She was also great about offering special things to see while we were there. Top notch!
Recommended
positive review
By: anonymous review
Reviewed on: 30 Apr 2017
Carol was great to work with. I feel she wanted us to have a great trip
Recommended
Perfectly planned trip
By: BarryK
Reviewed on: 05 Jul 2016
Trip starting in Nice, through Rome and then to Barcelona - one night excursion to Ibiza. Carol thoroughly planned every aspect of the trip from flights to hotels to excursions - every part of the trip was perfect. Carol did an amazing job of keeping us informed and always being available (even during the trip). We were upgraded at every hotel for free and had every ticket and boarding pass that we needed before we left home. This turned out to be a huge deal in making the international airports a piece of cake. Very highly recommend Carol
Recommended
Very helpful
By: Tieva
Reviewed on: 19 Jul 2016
Carol was great. She helped us get a great deal at a wonderful location.
Recommended
Friendly and honest
By: Texas Mezzo
Reviewed on: 05 Jul 2016
Carol was on the ball and took care of everything. She is great to work with!
Recommended
Very professional and courteous!
By: Rhett12
Reviewed on: 19 Aug 2016
Carol has helped me with many trips and I would definitely use her again. She is knowledgeable, professional and easy to talk to. Use her for any of your travel needs!
Recommended
Professional, Knowledgable and Thoughtful
By: travel fan
Reviewed on: 18 Jul 2016
Trip could not have been better. Carol is very knowledgable and thoughtful. Even received a "welcome home" text. Will seek her help for future vacations.
Recommended
Perfect Honeymoon!
By: CarsonB
Reviewed on: 14 Jul 2016
Carol planned the perfect honeymoon for my wife and I to Hawaii. It was everything I was hoping it would be and more!!
Recommended
European Cruise
By: Kretchie
Reviewed on: 06 Sep 2016
Carol did an excellent job of planning our celebratory cruise. She immediately began the planning once we expressed an interest. In doing so, we were able to relax and look forward to the trip of a life time. This was a combination High School, College, Anniversary trip for our family. With so many cruise options, Carol was able to help us effectively narrow the choices to meet our criteria. She was very knowledgeable about ports of call and activities to do while there. We can't say enough positive things about the Princess Royale. This ship was perfect in every way. Carol's expertise in hotel selection for the pre and post cruise days and booking of airfare/transfers was a huge bonus. She follows up with necessary details in a very timely manner. We will use her again and suggest you do the same!
Recommended
Quick to Respond
By: Liz
Reviewed on: 31 Aug 2016
Carol has book two trips for me in the last year, one to Jamaica for my honeymoon and one to the Dominican Republic for a "friendcation". Both times she was really on top of everything. She responds timely to every email/phone call, and she really takes what you are looking for/can afford into account. All the options are laid out for you and everything is explained clearly. I would highly recommend her for any type of trip.
Recommended
Outstanding service from Carol Brant
By: Woody
Reviewed on: 01 Sep 2016
Carol Brant has consistently offered me excellent service! She does outstanding work in booking the trips, getting the best prices on trips, air fare, services, insurance, and optional features such as additional tours. She has always been able to obtain aisle seats (very important for me) on flights, and has in most cases upgraded my seating without costs to me. She has also upgraded cabins on cruises without extra costs to me. My last two trips with Carol: to the Philippines , Brunei, Malaysia, Singapore; and to England, Ireland, Scotland, and Wales were outstanding. I give Carol a 110% rating! Woody Densen
Recommended
Friendly and relaible
By: LisaB
Reviewed on: 13 Sep 2016
Just returned from a fabulous Labor Day weekend in the Windy City. As usual Carol made sure everything went smoothly. We loved our beautiful suite at the Peninsula hotel. Carol provides such great service she even arranged for flawless weather and the Cubs winning in extra innings! Will definitely use Carol for future travel plans.
Recommended
Superb friendly advice!
By: APAG
Reviewed on: 30 Sep 2016
Carol Brant was an amazing travel advisor. She went above and beyond the call of duty to make sure we booked the right vacation and the right hotel. Everything was PERFECT! My husband and I loved every minute of it and are sad to be back home! Ready to book the next vacation and will definitely call upon Carol to help us out again. Canaves Oia Hotel could not have been any more ideal and perfect. What an amazing hotel! We were treated like royalty and could not get over the breathtaking views of the sunset from our room. The accommodations were excellent and extremely comfortable. It was the perfect place to unwind and relax. Loved the personal touch that the management included when they found out we were celebrating our 26th wedding anniversary! Felt like a princess from the moment I stepped on the property! Also loved being with all the honeymooners! The food was excellent and truly delightful.
Recommended
Honeymoon travel expert
By: Gaby
Reviewed on: 02 Oct 2016
Carol planned my husband and I's honeymoon to Greece and I cannot say enough how helpful she was for us. She was very knowledgable and extremely thorough in the entire planning process. My husband and I did not worry about a single thing during our trip because Carol had it all taken care of. I would recommend her to anyone!
Recommended
Good, dedicated service by Carol Brant
By: Woody
Reviewed on: 05 Oct 2016
Trip to Vienna, Salzberg, and Munich were great. However, I wouldn't recommend Insight Tours because the way my nice room given me at the Vienna Meridian was given and then taken away. After flying all night I checked in and was given a nice room. I was sleeping when the phone rang and I was told I was in the wrong room. No explanations were given. Ten minutes later a man who would qualify to play for the NFL knocked on my door and escorted to to a hellhole, with little A.C., a TV, and phone that didn't work. No one with Insight to this day has given me an explanation. Carol Brant gives great service on all my trips! Give her 100% rating.
Recommended
Friendly/Professional
By: Judy B
Reviewed on: 12 Oct 2016
Carol could not have been more helpful to me in advice as well as reservations. I will definitely use her for any future trips!
Recommended
Caribbean cruise.
By: Woody
Reviewed on: 29 Dec 2016
Secured aisle seats on flights, upgraded balcony cabin, wonderful shore excursions, lobster, giant pawns, rack of lamb every night made the trip great, thanks to Carol Brant.
Recommended
Great service
By: Jt
Reviewed on: 18 Jan 2017
Excellent service, very nice and helpful
Recommended
Great planning
By: Trice
Reviewed on: 18 Jan 2017
The lodgings that Carol recommended we stay in were spot on. There was alot to do for my active family. We are all nature lovers and the philosphy of the hotels fit right in with the personality of our family.
Recommended
Never book a trip without Carol!
By: SB 2017 – West Indies Cruise
Reviewed on: 18 Mar 2017
When I was in college, Carol helped me plan my first big girl vacation (self-funded, sans-parental control) – a cruise where I was able to fulfill my lifelong dream of swimming with my favorite animal, stingrays, in the Grand Cayman. To make it even better, I met the man of my dreams, Ben, on that cruise! Fast forward to this year... our friends from Miami (a newly-engaged couple who amazingly met on that same fateful cruise) invited us on a Caribbean cruise, so the ship, dates, and itinerary were already planned. I was still stressed about booking affordable, yet nonstop cross-country flights and making sure we got the best room on the ship, so I texted Carol a few weeks before the departure date. She immediately secured nonstop flights for us and made sure we had a room with a balcony – all at a price I wouldn't have been able to find on my own. Ben and I truly love to travel. Our destinations, experiences, and adventures will change, but we'll always book with Carol!
Recommended
The BEST of the BEST!
By: Angy
Reviewed on: 10 Apr 2017
Working with Carol was a DELIGHT! She is super helpful, super knowledgeable, very funny and extremely thorough. She does not miss a beat. She knows exactly how to listen to a person and their wants, needs and goals and arrange the perfect trip for all involved. We had the most perfect vacation in Maui recently that she arranged for us. The 4 of us were 100 percent satisfied. What a dream vacation! I am ready to use her services again for my next booking and so should you.
Recommended
Berlin
By: Woody
Reviewed on: 05 Apr 2017
She's always great!
Recommended
Bravo!
By: Lisa B
Reviewed on: 08 May 2017
Just got back from nine days in Spain. I can't give Carol credit for the beautiful weather but out trip was seamless. Beautiful hotels with upgrades and delightful amenities in rooms. I can always count on Carol to check and double check so we have no surprises. I always appreciate her hard work and will continue to use her in future. Muchas gracias!
Recommended
Working with Carol was great!
By: Kelly D.
Reviewed on: 11 Jun 2017
Carol did a fantastic job booking our vacation. She is extremely hands-on and knows so much about the industry. We really appreciated all of her insider knowledge. My husband and I highly recommend Carol for any travel related needs!
Recommended
A travel agent who listens
By: Donna
Reviewed on: 05 Jul 2017
Carol listens carefully to learn whether you are a traveler who wants every detail managed or an independent traveler who wants guidance and suggestions. I found Carol's attentiveness to our travel reservations and accommodations to be exactly at the level we needed. Her personal knowledge of the hotel manager meant that we were treated with extra care on arrival with special treats waiting for us. Carol is very easy to talk to and seemed just as excited about our travel plans as we were! I would absolutely use Carol's services again and would recommend her to my friends.
Recommended
St Tropez-Greece
By: TGF
Reviewed on: 16 Jun 2017
Excellent help and very thorough with hotel, flights and drivers. Easy to work with and has lots of information...
Recommended
Florence and Rome trip
By: vivaitalia
Reviewed on: 14 Aug 2017
Carol took care of all little details, flights, hotels, transfers to/from airports. She tracked our flights to make sure we boarded ok. These are the kinds of services we care about. Highly recommended as a travel advisor.
Recommended
Costa Rica
By: Happy family
Reviewed on: 07 Jul 2017
Very knowledgeable and accommodating. Pulled together a great vacation package with very short time frame and last minute change of date.
Recommended
Dominican Republic Trip
By: Gigi
Reviewed on: 08 Jul 2017
Carol was so easy and professional to work with. Covered all the issues we were concerned with i.e. resort, safety, shuttle, excursions, passport, etc. She took care of all the details of our trip and even offered to help us check in for our flight. She goes over and above expectations for her job and to serve her clientele.
Recommended
Spain Trip
By: Travelbug
Reviewed on: 19 Jul 2017
Carol Brant is an excellent advisor. She listened to our requests and was provided us with a great trip to Spain. From the tapas tours, museum tours, excursion to Pamplona and securing the balcony seats to watch the running of the bulls, and all our apartment accommodations, she did an excellent job and we will now have great memories of our trip.
Recommended
Perfect Getaway
By: Pat
Reviewed on: 10 Aug 2017
Carol helped us find the perfect vacation getaway! Although we had originally planned to visit another resort, Carol found a resort in the same area that was a better deal. She felt it would meet our needs and perhaps exceed our expectations. It was exactly what we were looking for! We loved every moment of our getaway and are so grateful for Carol's recommendation. Carol is a true professional in everything she does. She is efficient, knowledgeable, and courteous. She doesn't just book a trip for her clients -- she takes care of her clients before, during, and after trips. She guided us through the preparations for our trip to make sure we had everything we needed. She gave us tips and contact information to use throughout the trip in case we had questions or concerns. And lastly, she contacted us at the end of our trip to be sure all aspects of the trip met our expectations. We are so happy we found Carol and are looking forward to using her services again in the future!
Recommended
60th Alaska Birthday Cruise
By: Lisa K
Reviewed on: 14 Aug 2017
It is always such a pleasure working with Carol. We know once we decide the destination, she will handle all the nitty gritty details. This makes the trip so enjoyable! We can then just sit back, and count the days till departure. We have complete confidence that she will plan a great trip.
Recommended
Great trip to Italy
By: luvtotravel
Reviewed on: 02 Oct 2017
Carol patiently helped me plan a complicated, individualized trip to Italy. She found hotels that were in my price range and well located for all of our activities, made transportation reservations and got tickets, and arranged great tours. I was most impressed by her willingness to go the extra mile to help us with our unique balance of plans and price points. In particular, she helped us with a trip to the Amalfi Coast during the high season that other agents had told us would be impossible. The highlight was a boat trip with Captain Marco that my daughters will never forget. Thanks Carol!
Recommended
Croatia trip
By: hj
Reviewed on: 21 Sep 2017
Carol as a joy to work with. She left no detail overlooked. We were really un-decided on what to do for my son's summer vacation, had very little window of time to travel and were looking for inspiration. Carol suggested the best tour guides and really got to know myself and my son before she made a suggestion. Based on what I told her about us, she thought Croatia would be an amazing destination. She was right. We just loved our trip and look forward to many more adventures with her as our travel advisor.
Recommended
Wonderful Taj Hotel in Cape Town
By: Longhorn
Reviewed on: 14 Sep 2017
Carol was excellent and communicative throughout the entire process. We told her our dates for staying at the Taj and she took care of the rest. Before we left on our trip, Carol forwarded us all the documentation, her personal recommendations, and of course informed us about the Virtuoso benefits we were entitled to during our stay. When we arrived at the Taj, we were immediately escorted to the private club level known as the "Taj Club". Our personal butler, Terrance, walked us through the check in process and took us for a grand tour of the hotel. We were also informed that all Virtuoso guests are invited to a daily happy hour, complimentary High Tea each afternoon, and private breakfast dining in the club lounge. These are of course in addition to the published benefits of the Taj. For future trips, I will continue to use Carol. She has an attention to detail like no other person and takes great pride in planning great trips. I look forward to using her for my next adventure.
Recommended
Around the world with Carol
By: Angy
Reviewed on: 27 Sep 2017
Carol Brant is great. She is wonderful at helping you make the most of a trip. I highly recommend using her as you travel advisor. She knows her stuff!
Recommended
Paris
By: Andrea
Reviewed on: 15 Oct 2017
Carol planned a great trip for us. Hotel was beautiful and in a great location. Also received early check in and room upgrade. Highly recommend tours she booked for the Lourve and Ile de la cite. Carol is very knowledgeable and easy to work with. I highly recommend using her for your next trip.
Recommended
Superb travel agent!
By: NW
Reviewed on: 18 Oct 2017
I found the service, knowledge, and responses of Carol Brant to be excellent. Easily 5-stars. My emails and phone calls were promptly responded to. Carol helped ensure that the hotels took excellent care of us and made my wife's birthday celebration extra special. My trip turned out to be a once in a lifetime adventure that went off without a hitch. I have recommended Carol to my friends and look forward to working with her in the furture!
Recommended
Thank you for an amazing honeymoon!!
By: Alejandro&Adriana
Reviewed on: 08 Oct 2017
Carol was so amazing to work with! From our initial meeting with her she was able to capture exactly what we were looking for our honeymoon. She gave us plenty of options to choose from without overwhelming us and gave us great tentative itineraries every step of the way so that we could edit activities as we wanted to. All of the activities and hotels she chose for us were top notch, the tour guides were all very energetic and engaging, and she ensured all of the hotels knew we were honeymooners and gave us special treatment for that. We had an amazing trip thanks to Carol and will definitely be using her for future trips and recommending her to other travelers!
Recommended
Thoughtful and helpful
By: Zorch
Reviewed on: 03 Nov 2017
Carol was really great at helping us plan out trip, and was so in the face of changes. She thoroughly told us of our options, talked them over with us and advised us of the pros and cons of each. We then selected our cruise and our flight. And then, due to no fault of hers (obviously) both got cancelled. She then did outstanding work at getting our money refunded quickly, and got us rebooked on other options. She showed drive and determination in giving us the vacation of our dreams at the least possible price. She found some real good prices and upgrades along the way.
Recommended
Trip to Italy
By: AKM
Reviewed on: 13 Oct 2017
Carol found the perfect Venice hotel for us within our price range -- a four-star hotel that really was a four-star hotel, with a private dock so we didn't have to schlep our bags through the streets of Venice.
Recommended
Perfect Honeymoon!!
By: Carly
Reviewed on: 24 Oct 2017
We were referred to Carol by a family member, and are so grateful we were! She was a dream to work with! Prior to working with Carol, we selected Greece as our honeymoon destination, but were overwhelmed by the wide array of islands, hotels, activities, and travel methods (flights, ferries, etc). Carol made it all seem easy, and helped us plan a trip that was everything we wanted and more!! She listened to our interests, and worked with us to craft the perfect honeymoon. She recommended hotels, and arranged all travel for us from flights to ferries to drivers to pick us up. While we were there, she checked in on us, gave us restaurant recommendations, activity suggestions, and even gave us flight status updates. She also arranged sweet surprises such as wine or treats with our hotels! Carol made a trip with 4 destinations and multiple methods of travel feel effortless and relaxing for us. Thanks to her we were able to not stress about the details and fully enjoy our trip!!
Recommended
Berlin
By: Woody
Reviewed on: 22 Oct 2017
Working with Carol is always great!
Recommended
mary porterfield
By: mary porterfield
Reviewed on: 09 Jan 2018
Working with Carol Brant made my travels so simple. She took care of everything from our flight to our reservations on the river cruise. She was ready and willing to everything she could to make our vacation the perfect trip, which it was. Thank you Carol! I will use her again!
Recommended
Highly Recommed TA, Carol Brant
By: DebG
Reviewed on: 16 Jan 2018
Very attentive to my requests; kept me abreast the entire time of planning trip; regular email & phone communication; gave suggestions; fu upon return from trip
Recommended
Well planned trip to playa del carmen
By: Megan
Reviewed on: 14 Jan 2018
Carol was able to work within my budget to recommend and plan a great trip to Playa del Carmen. She was easy to reach and answered all of my questions in a timely fashion. We were treated very well at our resort and I'm sure Carol's connections helped. I would not hesitate to plan a trip with Carol again!
Recommended
Patagonia
By: Nancy
Reviewed on: 01 Feb 2018
She's fabulous! Saved the trip after a weather related cancellation! Love her! Great trip!
Recommended
Colorado skiing
By: JaneKPT
Reviewed on: 11 Mar 2018
Carol was fabulous! She provided information promptly, counseled is wisely when offering choices, helped us stay within our budget, was flexible when we shifted our plans, and did it all with a virtual "smile"!
Recommended
Repeat customer
By: Rhett
Reviewed on: 28 Mar 2018
I've used carol several times and she is wonderful! She takes the stress out of planning a trip and always takes care of all of our travel needs. I will definitely use her again and would recommend her to anyone!
Recommended
Bahamas Trip
By: David
Reviewed on: 01 Apr 2018
Excellent. Responsive, detail oriented, knowledgeable, communicative. Addressed issues as they came up. Very resourceful and helpful. We'l use Carol again.
Recommended
Trip to Munich
By: Woody
Reviewed on: 04 Apr 2018
Good! She always tries to provide the best services.
Working with Carol Brant, you will have access to:
- An experienced travel guide whom you can rely on before, during, and after the trip
- Exclusive luxury resorts and properties
- Once in a lifetime experiences
Explore with the Best
Virtuoso Advisors are constantly pushing the boundaries in unique travel experiences.
Alliance programs are unique tailored experiences exclusive to travelers working with Virtuoso Travel Advisors.
learn more
United States - All
Chile
United Kingdom
France
Italy
Puerto Rico
Mexico
British Virgin Islands
Croatia
Kenya
Turks And Caicos Islands
New Zealand
Norway
Cayman Islands
Belize