Corry Ticknor
ACC, CTC, CTM
Orillia, ON Canada
Travel Specialties
Interests
Ocean Cruising
River Cruising
Safari
Food & Wine
Honeymoons
Destinations
Thailand
Mexico
Saint Lucia
United States - Hawaii
United States - Alaska
Selling Travel Since
2007
My Background
As an independent owner of a award winning travel business, and with over 23 years of work and personal travel related experience, it was a natural evolution to specialize in Luxury Travel with Virtuoso.
As a Virtuoso Luxury Travel Designer, I offer exceptional service while orchestrating dream travel experiences, that will leave a lasting imprint for years to come. I thoughtfully curate every aspect of a holiday, as if I were taking the journey myself, ensuring a smooth and exceptional vacation for the affluent traveler.
I look forward to being your Virtuoso Luxury Travel Advisor to the Good Life!
Don't just see the world…EXPERIENCE IT!
http://www.epicluxuryvacations.ca
Places I Have Traveled
Reviews and Recommendations for Corry Ticknor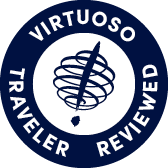 Virtuoso Verified Traveler
All reviews are from confirmed guests sharing exclusive insights
Sort reviews by
Recommended
Virtuoso ??
By: Pat and Dave Elder
Reviewed on: 30 Jul 2018
Corry was awesome ! She handled all our needs very professionally.
Recommended
Another stress free holiday
By: Popab
Reviewed on: 12 Aug 2018
As professional as can be achieved.....promises made, promises kept......
Recommended
Gotta Go Travel knocks it outta the park
By: Atlas
Reviewed on: 05 Oct 2018
I have been using Corry from Gotta Go Travel TPI for years. Our last trip was absolutely amazing. We usually do simple all inclusive resorts or cruises, but this time was more involved. Multiple hotel stays, transfers, air, land and sea. Corry had it all arranged and simplified with tabs for each leg of the trip, also recommended excursions for the various locations and prearranged some for us (all of which were top notch). The trip was seamless and worry free. Excellent work Corry you're a Rock Star!
Recommended
Excellent vacation.
By: Janet
Reviewed on: 12 Oct 2018
Corry went above and beyond to ensure all our requests were met and they were. Our travel documents were received well in advance of our departure all in order in a handy folder. She is a pleasure to work with and I wiukd definately use gotta go travel on my next vacation.
Recommended
New york
By: Popab
Reviewed on: 14 Oct 2018
Again without any problems or unpleasant surprises.....everyone thoroughly enjoyed themselves......hotel was excellent....
Recommended
Greek Isle Cruise
By: Happy Traveler
Reviewed on: 22 Oct 2018
Corry helped us plan a wonderful Greek Isle Cruise. Everything was well organized for us which may our trip so enjoyable.
Recommended
Excellent Travel Advisor
By: Julz
Reviewed on: 10 Nov 2018
Corry was extremely helpful in booking our vacation. She was on top of things and it was easy to get ahold of her. The trip was smooth and she had looked after everything from last minute changes to room type requests. I will be going to Corry for any future vacations.
Recommended
another fabulous trip to Eldorado Royale Casitas
By: Tim Porter
Reviewed on: 11 Dec 2018
Corry is very easy to work with and always manages to get everything just right. we are always happy to see the special gifts in our room when we arrive.
Recommended
Super
By: Stephanie
Reviewed on: 11 Dec 2018
Great, Corry is super friendly and knowledgeable. Will definitely book through her again!
Recommended
St. Lucia
By: Boots
Reviewed on: 12 Dec 2018
Corry is very friendly and efficient. We told her where we wanted to go and left it to her. We were very pleased with her itinerary.
Recommended
Awesome thanks
By: tmlfan500@yahoo.ca
Reviewed on: 04 Jan 2019
She made things very easy, took care of everything. Answered every and all questions very promptly. A true professional and master of her craft
Recommended
Perfect
By: BRWNIGURL
Reviewed on: 16 Jan 2019
Super friendly, fast and reliable! I was travelling with my son for the first time and we were a little apprehensive but I trusted her and it was amazing! It couldn't have been better. Between her and my son the price was right the location was perfect for us and the service was outstanding. Thanks for the great experience and memories.
Recommended
sandals grande st lucia
By: immyta
Reviewed on: 21 Jan 2019
Awesome as always
Recommended
No worries
By: Colin and Wanda Bird
Reviewed on: 22 Jan 2019
We have dealt with a number of Travel Adviser's over the years and somehow had to do some of the paperwork etc after our confirmation. When providing Cory our preferences and desires about our intended holiday ....that's it. Her professional dedication to ensure that everything down to the smallest of details is completed by her leaves us to enjoy our plans and holiday worry free. Her services are prompt and very professional we have no question not to recommend her services, in fact have done so many times.
Recommended
Corry rocks!
By: Koshman
Reviewed on: 19 Jan 2019
Corry was awesome to deal with!
Recommended
Mexico vacation
By: King
Reviewed on: 08 Feb 2019
Excellent, very professional
Recommended
Cayo Coco/gotta go travel
By: Justin
Reviewed on: 12 Feb 2019
Corry did an amazing job, had all our documentation and information organized in a file folder, colour coded and numbered for each part of our vacation. It was very easy for each part starting even before we arrived at the airport with parking. We had maps and directions with options to suite are needs and every step of the way, the file handed to use, was labeled out on what everyone would be needing for information at every check point through the airport all the way to arriving at our destination. Thank you very much Corry for the time and effort you put in to our vacation to make our first trip such an easy and effortless vacation. Sincerely Justin
Recommended
AMAZING AGENT
By: Kandas
Reviewed on: 14 Feb 2019
Corry is amazing at what she does and truly has a passion and it shows Whenever we are ready to find something we give Corry a heads up and she always comes through with the best option for us She is always helpful and honest on opinions when asked Thanks again Corry for another successful AMAZING TRIP!!!! YOU ARE THE BEST TRAVEL AGENT!!!
Recommended
lost wallet
By: wawa
Reviewed on: 20 Feb 2019
Corry was more than just a travel agent, she has become my friend. On Jan.29th I lost my wallet at Pearson airport. I hadn't realized this til I got to Cancun. One of the first things I did was call Corry to see if it was possible to have her cancel my two credit cards. She was able to get a block on my Visa b/c she had acct.# from my trip booking. She also managed to get me to relax so I could enjoy my holiday. Thanx to Corry for all her help.
Recommended
Great
By: Trisha
Reviewed on: 16 Feb 2019
Awesome working with Cory She really listens and is very quick to answer
Recommended
Awesome experience
By: Lu
Reviewed on: 27 Feb 2019
Working with Corry is always great. She asks us what we want, need and budget and always provides us with multiple options. We have been using Corry's services for the last 5 years and have never been disappointed.
Recommended
Trip
By: Jmillz
Reviewed on: 09 Mar 2019
She is amazing I'll continue to book with her for future trips!
Recommended
Florida trip
By: richardfallows@rogers.com
Reviewed on: 13 Mar 2019
Corrie knows what she's doing always a great help
Recommended
Another Great Trip
By: Janet
Reviewed on: 24 Mar 2019
Corry is professional and yet very personable as well. She is prompt on responding to emails and informs you when she is out of her office and her return date. By booking vacations through her in the past she knows what we expect from our trips and gives great personal experience advice. Anytime we encountered problems while on vacation or anything that was billed that was to be included in our vacation she looked after dealing with the company or airline to get our money refunded. We will be looking forward to Corry's advice on our next vacation soon. JM
Recommended
Corry Ticknor - A+ Agent - She's a Rock Star!
By: Travel Girl
Reviewed on: 27 Mar 2019
Corry is friendly, professional and knowledgable from first contact, throughout the booking process and follows up after returning from vacation. Always a pleasure to use her expertise.
Recommended
Great advice
By: Tonia
Reviewed on: 15 Apr 2019
Corry was great to work with and provided helpful tips to make our trip better. She made everything easy for us. Can't wait for next time.
Recommended
Fantastic Advisor
By: Kelly
Reviewed on: 15 Apr 2019
Fantastic working with Corry. Fast and efficient. The trip was great as well beautiful resort. would use Corry again for our next trip
Recommended
Happy family
By: Chaps
Reviewed on: 17 Apr 2019
Corry is very attentive and passionate about travel, making sure loose ends are tied up and unsuring you feel the best about your future destination!
Recommended
Punta Cana
By: Rob Byers
Reviewed on: 18 Apr 2019
Great job , we really enjoyed our holiday and would recommend the destination to anyone , Corry as always provided great service
Recommended
Lake Louise
By: PopaB
Reviewed on: 15 May 2019
As in past adventures arranged by Corrie, everything went as promised...... all flights, accommodations and rentals were well co-ordinated and without problems...
Recommended
May Cruise.
By: Colin and Wanda
Reviewed on: 27 May 2019
We have been surprised several times by Cory with her attention to detail and genuine desire to ensure that we have nothing to worry about when arranging a holiday through her offices in Orillia. Her very pleasant manner and knowledge of the travel industry shows is her trade mark. We are already planning our next trip dates and will of course call Cory again.
Recommended
Flight/Ticket booking
By: Joy
Reviewed on: 10 Jun 2019
Ms Ticknor was very helpful is searching for appropriate times for my trip to India. She was always available to respond to my questions and to search other ways for my trip.
Recommended
many trips with Corry
By: tim
Reviewed on: 09 Jun 2019
shes the best. always looks after the small details which make all the difference
Recommended
Knowledgeable
By: Charlie
Reviewed on: 06 Jul 2019
Always answered all questions in a timely mannwr
Recommended
Worry Free Travel
By: Kim L
Reviewed on: 15 Jul 2019
Corry planned my husband's and mine dream cruise to Alaska recently. She found us the best deal with the most perks aboard the Regetta. Corry thought of every little detail and provided us with a thorough reference sheet for each day of our trip so that we didn't have to think of anything. Her always cheerful personality and care for her clients makes booking through Corrry an amazing experience. Our entire trip went so smoothly and we are certain that is in large part to Corry's attention to every detail!
Recommended
Promise kept
By: PopaB
Reviewed on: 16 Jul 2019
As always, I can place trust that Corry will provide the very best travel adventure for me and my family....the entire vacation exceeded my expectations.......Corry's cruise selection to her many surprises was so special......
Recommended
PEI
By: Popab
Reviewed on: 16 Aug 2019
Again, again and again all travel through Corrie was without any hitches....wonderful time had by all
Recommended
First time
By: Zedfoot
Reviewed on: 21 Aug 2019
Actually it was Gotta Go Travel's new hire, Monica Szegvary who set up 3 trips for me. I was her first client, and this was my first time using a travel agent. It all went very well. I highly recommend Monica.
Recommended
Amazing Customer Service!
By: Wendy T
Reviewed on: 20 Sep 2019
Corry was so helpful in arranging our Disney Cruise to Alaska! She provided us with so many valuable bits of information in the planning process and was concerned about making sure every detail of our trip would meet our expectations! I would highly recommend using Corry to plan any trip!
Recommended
Moving to Newfoundland
By: Alanna
Reviewed on: 19 Sep 2019
Corry was wonderful to work with. We moved out of province and she made booking the flights, booking a car service so easy. Our biggest worry was flying out two small dogs. Corry did a great job researching and organizing this for us. The trip was so smooth and cannot thank her enough for her help.
Recommended
A personal touch Advisor
By: Kurkles
Reviewed on: 09 Dec 2019
Corry is always professional and key on making sure on your needs and wants are known. She does give you confidence in making the trip by answering your questions and making sure she understands what you want to gain from it.
Recommended
Caribbean Cruise
By: Joan
Reviewed on: 11 Dec 2019
Corry had everything organized for our cruise as always. Everything was perfect!
Recommended
Southern Caribbean Cruise
By: Cheryl
Reviewed on: 04 Dec 2019
We have never met Corry in person but we do look forward to meeting her one day as we will most definitely utilize her and her services in the future. We felt total confidence before our cruise as Corry kept in contact to keep us updated on our pre-trip planning. Any questions we asked were always answered in a timely manner and that also helped to keep our mind at ease. The cruise was everything we hoped it would be and there were no surprises. Corry had all our paperwork in perfect order and very well organized!
Recommended
secrets Cap cana
By: immyta
Reviewed on: 10 Dec 2019
It's always extremely easy. Thanks Corry
Recommended
Great time as always
By: Cvollick
Reviewed on: 28 Dec 2019
Corry is professional, quick to respond and knows exactly what I'm looking for in a resort. I hadn't even thought of going to Grenada but she knows I like small resorts and she recommended it. It was one of my favourite resorts I've ever been to and I will get Corry to book a return visit in the future. It really means a lot to have someone who knows you and is looming after your best interest. Even the hotel she booked with parking and shuttle to the airport was amazing!
Recommended
Amazing Experience!
By: skl62
Reviewed on: 16 Jan 2020
We worked with Sarah for our vacation and she was great! She helped us find the best deal for the vacation we wanted, and even managed to find a better flight time and all-inclusive price at the last minute! Overall a wonderful experience, and winning a draw prize for booking was the icing on the cake!
Recommended
St. Lucia
By: Poab
Reviewed on: 28 Dec 2019
Perfect......everything as promised
Recommended
Great to work with
By: Thor
Reviewed on: 03 Jan 2020
Corry is always great to work with. Will definitely book with her again
Recommended
Amazing!
By: SunshineLover
Reviewed on: 15 Jan 2020
Corry is absolutely the best! Very professional and knowledgeable. She knows what we like and never fails to deliver. I wouldn't consider using anyone else.
Recommended
Great service.
By: Jameso
Reviewed on: 18 Jan 2020
Excellent. Every attention to detail.
Recommended
Florida vacation
By: Sherry
Reviewed on: 18 Jan 2020
Excellent. She was helpful, knowledgeable and always available
Recommended
Five stars for Corrie
By: richardfallows@rogers.com
Reviewed on: 08 Feb 2020
Always the best
Recommended
Fort Meyer, Florida - Quick Jaunt!
By: Lucia
Reviewed on: 05 Feb 2020
Always easy to work with Corry. It's like she reads our minds. We tell her what were are looking for, dates and budget. She always finds us differently selections that meet our needs. Haven't ever been disappointed!
Recommended
Always awesome!
By: King
Reviewed on: 15 Feb 2020
We have booked many trips with Corry and they are always handled professionally. She always works to find us the best resort for the best value. Highly recommend her!!!
Recommended
Dominican
By: Pat
Reviewed on: 22 Feb 2020
Excellent, gave us various options to suit our wishes. Knows our previous trips and tailored our options accordingly. Resort we chose fit perfectly.
Recommended
Good agent
By: Jeri
Reviewed on: 12 Mar 2020
She was very helpful.
Recommended
St. Lucia
By: SnLP
Reviewed on: 16 Mar 2020
We enjoyed working with Corry.
Recommended
Excellence in travel
By: Teddo
Reviewed on: 08 Mar 2020
After performing my own internet searching and rough scheduling for a NZ‐Aus trip this past Feb, we contacted Corry. She took our rough out line and turned it into a solid itinerary of flights, lodging, auto rentals and excursions. Our trip was a combination of a shared trip with another couple, and a stand-alone trip for the two of us. All of the services arranged by Corry for us went off without a hitch, and were first rate! Air New Zealand provided first rate service for both long and short haul flights, and are highly recommended. Hotels were well documented in our materials and provided excellent services as 'advertised' in the supplied travel iternary. I would highly recommened Corry and her agency.
Working with Corry Ticknor, you will have access to:
- An experienced travel guide whom you can rely on before, during, and after the trip
- Exclusive luxury resorts and properties
- Once in a lifetime experiences
Explore with the Best
Virtuoso Advisors are constantly pushing the boundaries in unique travel experiences.
Alliance programs are unique tailored experiences exclusive to travelers working with Virtuoso Travel Advisors.
learn more
Thailand
Mexico
Saint Lucia
United States - Hawaii
United States - Alaska
Israel
South Africa
Morocco
Ireland
Spain
Jamaica
Greece
Jordan
Egypt
Germany