Travel Specialties
Interests
Beach & Sun
Family Travel
Escorted Tours
Ocean Cruising
River Cruising
Destinations
Cyprus
Dominican Republic
Greece
Jamaica
Mexico
Selling Travel Since
1976
My Background
Hello!
I've been a travel advisor for 40 years and still love what I do! I get to know my clients by engaging them in conversation. I listen to them, get to know their likes and dislikes. Doing that helps me tailor the perfect trip.
During my many years in this industry I have witness the ups and the "almost" demise of the industry. Those who love it are still here and we are stronger and better than ever.
I love cruising and have been on many Caribbean, Mediterranean and Alaska cruises.
On a personal note, I am a first generation Greek-American and I speak fluent Greek. I have been to visit my parents birth island and country.
I would love to help you plan your next trip.
Places I Have Traveled
Reviews and Recommendations for Stephanie Petros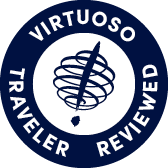 Virtuoso Verified Traveler
All reviews are from confirmed guests sharing exclusive insights
Sort reviews by
Recommended
Personal Service, Every Time
By: javajennifer_va
Reviewed on: 23 Nov 2015
I first started working with Stephanie in 2003 when she coordinated my honeymoon... and 12 years later, my relationship with Stephanie LONG outlasted my marriage. During that time, she's booked me on more than 10 cruises delivering a personal and custom experience every time. I love that Stephanie takes the time to get to know what's going on in my life and then suggests an itinerary that's reflective of where I'm at... she is like family to us!
Recommended
Professional
By: PETA
Reviewed on: 30 Oct 2015
Trip went without a glitch -- everything was set up to make the trip as simple and easy as it could be ::: everything from the room to dinner reservations; all we had to do was show up.
Recommended
Great service
By: Pat
Reviewed on: 01 Nov 2015
We have been going to Disney each year for the past four years and Stephanie makes booking this trip very easy. The Disney website was terrible when we tried to look at the pricing of various options and Stephanie was able to do it much quicker and provide with exact quotes on how much each option or different hotel was.
Recommended
Great Service
By: Herb
Reviewed on: 15 Dec 2015
Our service from Stephanie was outstanding and the cruise she booked for us was great.
Recommended
The best!
By: Beth
Reviewed on: 30 Dec 2015
Stephanie was not only well-informed and professional, she was also one step ahead for us on our recent cruise. She booked land transfers for us that were flawless, and she was able to secure contiguous cabins so that 3 couples traveling together could be in the same hall. Stephanie was always timely in her response to questions and she went out of her way to ensure that our holiday was the best we could have imagined. Thanks, Stephanie!
Recommended
Service was great, food was outstanding and the ship was a delight.
By: bob
Reviewed on: 31 Jan 2016
Trip was great, thank you for the dinner comp. and the wine. Stephanie, you did a wonderful job, thanks for all you hard work. bob longo
Recommended
Friendly Professional Sevice
By: PETA
Reviewed on: 28 Feb 2016
Review / Commentary trip had multiple components - cruise out of Balt. on Carnival; end in San Juan with a flight to Ft.Laud. in order to connect with another cruise, this one a back to back on Holland Amer.; when that finished in Ft.Laud arrange for a car rental for about a week to enable visiting family in Fla., followed by a flight home to Balt. out of JAX. It all went smoothly - there were no mix-ups or problems. In short VERY PROFESSIONAL service and friendly / courteous pleasant to deal with individual.
Recommended
AS ALWAYS everything was in order
By: GranK
Reviewed on: 22 Feb 2016
I can call Stephanie at the drop of a hat and she can find us a cruise that fits the bill in no time at all. Stephanie always has everything in order for us and I don't have to bother with check-in or printing off things. She remembers to get us transfers and hotels when we need them and always great prices. She does everything for us and advises on the cool excursions and best values in our ports of call. I couldn't imagine a better travel agent. She listens carefully to what you are looking for and finds something appropriate. She has even steered us away from a trip we thought we would like but because she knows us so well she offered another that was 100 times better for us that we loved. I wouldn't use anyone else to plan our trips. She is the best!
Recommended
Stephanie is the ONLY travel agent we use!
By: Joan27
Reviewed on: 24 Mar 2016
Stephanie is the ONLY travel agent we use! Although we have never met her in person, she is lovely to talk with on the phone and is always willing to answer any questions we have. Any time we talk to a friend or relative who is thinking of planning a trip somewhere, we always give them Stephanie's contact information. We always look forward to working with her to plan our trips.
Recommended
Just Love her!!!
By: Angel6395
Reviewed on: 01 Apr 2016
Stephanie has helped me with 2 vacations so far and they have both been just amazing! She is very professional with an amazing bubbly personality! Looking forward to trip #3...
Recommended
great trip.
By: Guy
Reviewed on: 18 Apr 2016
Stephany did a great job setting up our trip to Playa del Carmen. Everything went smoothly and we had a great time.
Recommended
Friendly service.
By: Tom
Reviewed on: 29 Apr 2016
Stephanie gave us a lot of options for our trip. First time working with her, won't be the last. Listened to my review of our trip, will pass along to Apple.
Recommended
Excellent coordination of a PHENOMENAL vacation!
By: KCDC7
Reviewed on: 12 Aug 2016
Stephanie coordinated our vacation to Wyoming perfectly! Besides the flight and rental car, she arranged for a cute and perfectly located B&B in Jackson, an awesome semi-private tour of the lower loop of Yellowstone National Park, and the ultimate Dude Ranch experience! Stephanie's organization and attention to detail made this one of our best vacation ever!
Recommended
A lovely person! Professional and organized! I will use her for every trip from this point forward!
By: Angela L.
Reviewed on: 22 Jul 2016
She's very knowledgeable and patient. I adore her!
Recommended
Excellent service!
By: Mo
Reviewed on: 05 Aug 2016
The six of us had a wonderful trip .. 3 day land, 7 day cruise with Norwegian in Hawaii. Stephanie came highly recommended and she did not disappoint. She was very professional, organized and made our trip hassle free. Stephanie worked hard to find us the best flights, insurance plans and made sure all our documents were in order. Would not want to do a trip of this kind without her help. Would highly recommend the trip and Stephanie to anyone.
Recommended
Great Advice and Friendly Service
By: Lorrie73
Reviewed on: 12 Oct 2016
In late July, my husband & I decided we wanted to see Yosemite National Park this year (It was on our bucket list.). We found a trip with Tauck which included San Francisco, one our favorite cities. I called Stephanie to see about getting us wait listed on one of the trips in September. She called back right away to say there were 2 reservations left and we took them!! It was an amazing trip; the weather was great for the 10 days; our guides were so knowledgeable, friendly and helpful, especially Heather Meriau, our Tauck Tour Director & Guide. Other local guides were full of great information and stories!! Our accommodations and meals were terrific; we especially enjoyed the Majestic Hotel in Yosemite and the Fairmont in San Francisco. The sites, especially Yosemite and Sequoia National Parks were beyond our expectations. Stephanie was great to work with; she provided us with advice & recommendations that made our trip extra special! Look forward to working with her again!
Recommended
trip was GOOD
By: pita
Reviewed on: 09 Nov 2016
trip all that was advertised -- visits to a number of cities in Spain and Portgual with tours in each of them conducted by very knowledgable guides that went to various major sites in each city; hotels were first rate and the coach had great space / leg room; meals were outstanding return cruise was a leisurely relaxed and relaxing trip back, very appreciated after the tour which moved along at a brisk pace.
Recommended
Everyone was so nice!
By: Joan
Reviewed on: 22 Dec 2016
The Nashville trip was great. Our hotel was conveniently located. It was fun going in and out of the bars on the strip. There was music coming out of each of them. Everyone we came in contact with was very, very nice. There was one tiny glitch in our reservations with how the hotel entered them in their computer, which had us checking out a day sooner than we expected. However, we asked the front desk at the hotel to contact Stephanie. Once they did that, Stephanie immediately rectified the hotel's mistake. Our trip was great fun!
Recommended
Expert, knowledgeable, friendly service
By: TravelingRN
Reviewed on: 26 Nov 2016
Very responsive, friendly. Always available for questions
Recommended
Expert friendly service!
By: Kathy
Reviewed on: 04 Jan 2017
Excellent trip to Couples Negril (Jamaica). MoBay service was outstanding! Everything planned out perfectly! Thanks Stephanie!
Recommended
Trip Advice
By: japf
Reviewed on: 10 Feb 2017
Stephanie was very responsive to questions. She was helpful and communicated freely with information regarding the fees and insurance.
Recommended
Travel agent
By: Carol
Reviewed on: 13 Mar 2017
Fantastic & well informed Kept me updated to changes
Recommended
Great job!
By: Bill C
Reviewed on: 16 Mar 2017
I haven't used a travel agent since a DisneyWorld trip in 1992. Stephanie did a great job for us for a fall Tauck river cruise so I called her about arranging air fare for a golf trip to Arizona. Everything worked fine and I will not hesitate to use her again.
Recommended
International Cruise
By: Mike
Reviewed on: 24 Mar 2017
Very friendly and helpful. Good resource when you don't know what to do or where to go. Filling out forms or planning a cruise, she is very knowledgeable.
Recommended
Terrific!
By: dining
Reviewed on: 02 Apr 2017
Stephanie is very helpful and very knowledgeable.
Recommended
?
By: roos
Reviewed on: 07 Apr 2017
She is very friendly and works hard to get us the best prices, accomodations, and airfare.
Recommended
First Cruise
By: Bernie
Reviewed on: 17 Apr 2017
Extremely pleasant and easy.
Recommended
cruising plus
By: Sally
Reviewed on: 17 May 2017
Great. Stephanie saved us as we about to be stranded in Canada with a family weeding to attend in Louisiana
Recommended
Nice
By: Bighed
Reviewed on: 20 May 2017
Really good with clients
Recommended
Cruise 🚢
By: Cathy N
Reviewed on: 28 Jun 2017
Stephanie was wonderful. She made sure we had everything we needed and answered any questions we had even when she had to take time to research and call someone! She is personable, kind, and cares about the service she gives to her customers.
Recommended
Stephanie is "The Best"!
By: Kathy
Reviewed on: 11 Aug 2017
Stephanie is a very friendly, knowledgeable, and professional advisor. She listens to our "wants" list and budget, then finds the best possible match. Stephanie always responds in a timely manner and supplies all our travel documents in an organized, easy to follow manner. Stephanie's knowledge is priceless! She has helped us plan many unforgettable vacations! Stephanie is "The Best"!
Recommended
essential Britain
By: no
Reviewed on: 29 Sep 2017
She got me the exact tour I wanted and at a reasonable price. It is a pleasure working with her.
Recommended
Stephanie
By: Dave
Reviewed on: 04 Oct 2017
Great. Always professional, knowledgeable and timely. Wonderful to work with.
Recommended
Rivers enjoyed
By: AstroJim
Reviewed on: 05 Oct 2017
Everything needed was responded to!
Recommended
River Rhine
By: mark dreux
Reviewed on: 09 Oct 2017
she is terrific.
Recommended
Great Trip!
By: NeillB
Reviewed on: 04 Oct 2017
Always prompt and helpful; made the trip planning very easy.
Recommended
Rhine River Cruise
By: John
Reviewed on: 04 Oct 2017
Great!. She was always polite, professional and very knowledgeable. She was also very detail oriented. All of our travel arrangements were very well coordinated and as a result, our trip was an outstanding success.
Not Recommended
Lady's
By: Lady
Reviewed on: 08 Oct 2017
Too much, too often requests for travel info prior to and after Rhine Inspire voyage. My personal travel is more spontaneous.
Recommended
River & Tuscany
By: BillC
Reviewed on: 11 Oct 2017
Very thorough. First time we've used a travel agent in years and we're very pleased.
Recommended
Ireland and Chez Francois
By: ABC
Reviewed on: 04 Oct 2017
Stephanie was a very friendly and helpful advisor. She kept me advised on all changes which occurred before travel and during my trip. Through World Travel I had my airline trip set up as a round trip and single leg for what needed to be done. Stephanie was very helpful in coordinating all my questions for Tauck River Cruise. She was excellent
Recommended
Tauck Rhone River Cruise September 2017
By: William & Esther Breedlove
Reviewed on: 15 Oct 2017
Stephanie was wonderful to work with, very professional, extremely responsive, worked out all details when we scheduled tour at the last minute.
Recommended
Tauk trip
By: Cindi Hastings
Reviewed on: 04 Oct 2017
She was very knowledgeable and helpful. She found us a better hotel deal even after we had booked
Recommended
A lot of Help!!
By: Mary Alice
Reviewed on: 04 Oct 2017
Stephanie did a fantastic job with all of my travel plans! She gave great advice.
Recommended
Excellent Service
By: Beth
Reviewed on: 09 Oct 2017
Stephanie was a delight to work with. She was easy to communicate with and very helpful to us during all phases of planning our trip. We would recommend her highly!
Recommended
Stephanie is the BEST,
By: Kitty
Reviewed on: 30 Oct 2017
Stephanie has always found the best cruises for us and then provided us with the best deals, updated continually practically right up to sail date. I can get in touch with her any time of the day or night and she responds immediately. There is no way to recount all the specifics of her fantastic service but there is no agent better in all my experience!
Recommended
Excellent assistance and help from start to finish
By: Pat
Reviewed on: 06 Nov 2017
Stephanie helped us out the whole time as we planned our vacation and gave us insight on what to pay for and what wasn't worth paying for. I would highly recommend her since she has been to so many places and provides good feedback on what she thinks we would like.
Recommended
Best Trip Ever
By: Sam
Reviewed on: 06 Nov 2017
Stephanie was awesome to work with! We shared our destination request and she fulfilled our every desire. Stephanie was very patient working with six different people to collaborate all our many questions and inquires. We plan to use Stephanie for all our future vacations. Thanks for making this a vacation to remember
Recommended
Caribbean cruise on the Celebrity Equinox
By: Toni
Reviewed on: 25 Nov 2017
She was very helpful and got everything that we wanted confirmed. We had a wonderful cruise and appreciate the work that she did for us. We look forward to her assistance with future travel plans.
Recommended
The best!!
By: Transatlantic Cruise
Reviewed on: 26 Dec 2017
She is the best! Very knowledgeable and very helpful!
Recommended
Great Job
By: Kathy
Reviewed on: 21 Jan 2018
She is very easy to work with very efficient and helpful in making all the arrangements needed. Highly recommend her as well as booking another cruise with her and more travel journeys.
Recommended
Las Vegas getaway
By: Connie
Reviewed on: 29 Jan 2018
It was absolutely fantastic! She is a wonderful person. She is an absolute doll baby, she knows exactly what she is doing. She's very knowledgeable & very professional, but friendly as well. She knows how to make you feel like you are the only one that matters.
Recommended
Carribean trip
By: Barbara
Reviewed on: 08 Feb 2018
Stephanie is so easy to work with. She anticipates our needs before we do. She has offered advice to make our travels go smoothly. All our paperwork is ready well before we travel.
Recommended
Globus Tour to Cuba
By: 60inCuba
Reviewed on: 02 Feb 2018
Stephanie was a delight to work with. Since travelling to Cuba can come with a bit of anxiety, it was nice to have Stephanie plan our trip since she is an experienced travel agent with the Globus tours and has knowledge of the Caribbean. I would definitely work with Stephanie again when planning a future trip.
Recommended
She is fabulous
By: Angel
Reviewed on: 14 Mar 2018
Stephanie takes the time to listen to your wants and needs. She does her best to book you the best trip for your dollar. She is knowledgeable about many locations and hotels. I have used her many times and will continue to use her for future vacations.
Recommended
requkkestied reviewl
By: do not use a nickname
Reviewed on: 10 Mar 2018
really good -- easy to work with and she is a professional; provides explanations and alternatives
Recommended
Playa del carmen
By: gfansl
Reviewed on: 22 Apr 2018
excellent, the exact trip I wanted
Recommended
Always expertly planned
By: Kit
Reviewed on: 29 Apr 2018
There is no one better than Stephanie for cruise planning. She knows the ships, the itineraries, and how to get you the best deals. And she puts together your complete cruise packages with nothing left to chance. And she is fun to work with.
Recommended
Great travel agent
By: Go on vacation
Reviewed on: 06 May 2018
Stephanie was great. She made sure we had everything we needed before we left and was attentive to our needs. I would recommend her to anyone who wants to travel anywhere.
Recommended
Viking Cruise
By: Peg
Reviewed on: 20 Jun 2018
Stephanie took care of everything and worked well with Viking. She made an adjustment to our flight so we didn't have connections. She got us a great private tour of the Vatican. I will definitely use her in the future.
Recommended
Great advisor
By: Ray
Reviewed on: 17 Jun 2018
Stephanie was great. I started planning for this trip with a lot of trepidation, as I'd never been on a river cruise and had no idea what to expect. Stephanie allayed all of my fears by guiding me each step of the way from selecting route, time of year, and even suggesting non-stop flights at each end of the trip. This meant a 2-hour drive to/from the airport but she even suggested where to park at the airport. She covered all aspects of the trip and assured me that my wife and I would receive end-to-end service from the cruise line, starting with airport pickup in Prague and ending with transportation from the ship to the Budapest airport. Stephanie was a pleasure to work with and I highly recommend her for future European river cruises.
Recommended
Excellent!
By: Dave R
Reviewed on: 24 Jun 2018
Stephanie is great to work with. She is always on top of what needs to be done and is very personable and professional. She is the best!
Recommended
Great vacation
By: Pat G
Reviewed on: 13 Jul 2018
We've been using Stephanie for years and she is very patient and provides excellent advice and service.
Recommended
July trip
By: Ann
Reviewed on: 26 Jul 2018
There were a few glitches, but Stephanie handled things with humor!
Recommended
Canada Trip
By: Peachy
Reviewed on: 01 Aug 2018
She is an absolute dream come true. She is very friendly, helpful, knowledgeable & professional. She ALWAYS does a great job for us, scheduling everything, no matter where it is that we decide to go!! I highly recommend her!!
Recommended
Cruise trip
By: SusieQ
Reviewed on: 31 Jul 2018
Stephanie is tremendous. She's fun, easy going and offers the best suggestions for us - really knows what we want. We recommend her to all of our friends and family.
Recommended
Jamaica
By: Nick
Reviewed on: 07 Sep 2018
Wonderful, she always helpful and on top of it. Made great recommendations and help narrow it down to what we should choose for what we want.
Recommended
Wonderful Trip
By: fredh5062
Reviewed on: 08 Oct 2018
Stephanie was great. She fine tuned our vacation so that there were no unwanted surprises. She contacted us when airline changes might adversely affect our itinerary and/or comfort. I've used travel agents in the past but no one came close to the friendly, personal service that we received from Stephanie. I will recommend her to everyone who travels.
Recommended
Playa del carmen mx
By: guy
Reviewed on: 13 Nov 2018
She is friendly and professional.
Recommended
advisor review
By: dumbo
Reviewed on: 27 Nov 2018
Easy - she is a professional in every way, and she is very pleasant to deal with; very responsive to questions and the answers are always understandable.
Recommended
Stephanie
By: Carol
Reviewed on: 26 Nov 2018
Fantastic Well organised
Recommended
Trip planned by Stephanie
By: Jules
Reviewed on: 05 Dec 2018
Stephanie did a great job getting all Of our arrangements made very quickly. Every strip of our travel was extremely well planned and efficient.
Recommended
Holiday trip
By: Anonymous
Reviewed on: 14 Jan 2019
She was great to work with. Very easy and found just the right trip for us. She stayed within our parameters that we set, I.e., cost, location, etc. I would highly recommend her.
Recommended
Stephanie Petros
By: Barbara
Reviewed on: 31 Jan 2019
Excellent, I called with a last minute request for a vacation with several must have parameters and the dates fell on a Holiday Weekend. Stephanie came through with options quickly and as a result of her work our much needed vacation was great.
Working with Stephanie Petros, you will have access to:
- An experienced travel guide whom you can rely on before, during, and after the trip
- Exclusive luxury resorts and properties
- Once in a lifetime experiences
Explore with the Best
Virtuoso Advisors are constantly pushing the boundaries in unique travel experiences.
Alliance programs are unique tailored experiences exclusive to travelers working with Virtuoso Travel Advisors.
learn more
Cyprus
Dominican Republic
Greece
Jamaica
Mexico