Travel Specialties
Interests
Beach & Sun
Family Travel
Culture, History & Arts
Honeymoons
Sports & Outdoors
Destinations
French Polynesia
United Kingdom
Australia
Bermuda
Belize
Selling Travel Since
2009
My Background
My story begins as a longtime Virtuoso client. After years of working together, my advisor realized my passion for travel, and she asked me to join her team. I absolutely love this business and work tirelessly to convey that love to every client. I understand the process from both sides and aim for each trip I plan to be a memorable experience.
When the planning process begins with a client, all options are on the table—a very exciting time! As we work together to discover and pin down the itinerary best for the client's specific needs and wants, I focus on the details, ensuring no stone is left unturned. Small touches make all the difference, and I look forward to figuring out that special something for my clients.
In college I lived in London, so I have a soft spot for planning trips in and around England. As a lifelong traveler blessed to have visited over 35 countries, I can book experiences all over the globe.
Places I Have Traveled
Reviews and Recommendations for Laura Morrissette Clark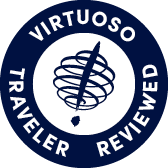 Virtuoso Verified Traveler
All reviews are from confirmed guests sharing exclusive insights
Sort reviews by
Recommended
very proficient and professional
By: Russell
Reviewed on: 19 Feb 2014
Very good, proficient, professional and timely service.
Recommended
highly recommended
By: Barbara
Reviewed on: 20 Feb 2014
Laura was very responsive, knowledgable and helpful.  
Recommended
Hotel booking
By: Sugg
Reviewed on: 05 Mar 2014
Laura did an excellent job with our booking and look forward to using her services again!
Recommended
highly recommend!
By: abby
Reviewed on: 31 May 2014
Deer Valley ski trip, March 2014.Our family of four - one adult, three children (ages 7, 12, 14) - thoroughly enjoyed this trip, planned meticulously by Laura.  The children had never skied before and this was a super introductory trip into the world of skiing and snowy fun. From the convenient, roomy Deer Valley Resort condo to the lift tickets and ski school, Laura planned every detail, making it very easy for our family to have a stress-free, action-packed, memorable ski trip. We'll definitely call Laura when we decide where and when our next travel adventure will be! Abby 
Recommended
Perfect for a Relaxed Vacation
By: Miller
Reviewed on: 18 Apr 2014
My (new) wife and I just got back from a 6 night stay at Excellence Playa Mujeres. WE HAD A BLAST! Excellence is the perfect place to go to if you want a week of relaxation. There is so much to cover so I thought I would go over the major pros/cons. PROS: -Customer service is incredible. The staff literally will not let you lift a finger. I tipped at dinner but felt no pressure to.  -Grounds are immaculate. It could not have been more beautiful or well kept.  -Nightly activities are fun (especially MJ show).  CONS: -Construction next door (near building 9) is loud and sometimes distracting.  -Food is hit/miss. RECOMMENDATIONS: -Choose building 4 or 5 for a quieter stay than 8 & 9. -8 & 9 are near "party pool" w music. Avoid if not into that. -Get as many entrees as you want. Go 2 Spice.  -Book transfer through Olympus tours beforehand.  -Don't do bike tour. Very lame.
Recommended
Highly Recommended
By: mbrhodes
Reviewed on: 25 Apr 2014
Hermitage Bay is the perfect Honeymoon destination!! Everything is truly amazing... from the food, the staff, the rooms, the views and the activities.. it is all top notch! The staff is truly wonderful... by the second day, they already knew our names! They continuously make it a point to make sure that you have everything and anything that you need! We left talking about when we would be able to make it back... We hope sooner rather than later!!Laura is wonderful to work with! She worked up numerous options for us based on what we were looking for! After we decided on Hermitage Bay, she took care of everything! It made everything so easy for us! She is amazing!
Recommended
An Incredible Experience
By: Andy&Margaret
Reviewed on: 23 Jan 2018
Laura made every aspect of the trip planning a breeze. She had everything lined up in an itinerary the day we decided on Spain and also had ideas on adding Portugal to the agenda. Seeing every detail of the trip covered based on the brief comments we made on what we wanted to incorporate (i.e. eating and drinking, sights), was impressive and attentive. There was no looking up reviews or investigation of sites that we had to do--everything was lined up in detail. We didn't have to make any decisions or inquire about when, where or how to meet our guides and drivers. She even added three nights to Amsterdam and updated our flight 2 weeks before we were scheduled to leave. I have never been so impressed with someone's attention to detail, punctuality, and sensitivity to requests and interests.
Recommended
Great Travel Advisor
By: Jeanie
Reviewed on: 21 Jan 2018
Laura is always a pleasure to work with and always goes above and beyond to help plan the perfect trip. She is attentive to all details and always offers excellent advise on traveling.
Recommended
Caribbean cruise
By: Islander
Reviewed on: 28 Jan 2018
A pleasure in planning our trip
Recommended
Fabulous trip to France... Thanks to Laura Clark!
By: Julie
Reviewed on: 12 Mar 2018
Fun! Informative! Very helpful! I had so many questions! Laura answered everything or contacted one of her many contacts around the globe to get answers quickly! Laura is well traveled, so she has her own personal perspective to share with ALL travelers! Call Laura for all your travel needs! Every guide/each hotel etc. turned out even better than we expected!!
Recommended
Excellent Service
By: Bob
Reviewed on: 25 Sep 2017
Laura did an excellent job for us in securing our Trip Insurance policy, and researching and booking two (long) train trips on Rail Europe for us for our recent trip to Europe. She is a fantastic resource! Laura's work made our vacation to Spain and France (Paris) much more relaxing and enjoyable.
Recommended
Spain trip
By: Michael
Reviewed on: 29 Sep 2017
Laura was simply wonderful. We had last minute changes because of a pending hurricane, she handled it like a pro. Followed up after every change. Laura always had a wonderful attitude. She MADE the trip great. Will never plan a trip without her.
Recommended
Great Trip!
By: SH
Reviewed on: 09 Oct 2017
This was another wonderful experience working with Laura on a trip. Not only is she very pleasant, she is very knowledgable and efficient. We had three different places we were visiting and each hotel was great, and in the perfect location. Everything about our trip was perfect!
Recommended
Laura Review
By: johno
Reviewed on: 05 Nov 2017
Great She is very responsive.
Recommended
Honeymoon
By: emily
Reviewed on: 29 Dec 2017
Mrs. Clark did an excellent job at planning our honeymoon. We had the best time and did not have to worry about anything while on vacation. We will definitely use her again!
Recommended
Xmas in Cabo
By: EPM
Reviewed on: 06 Jan 2018
I couldn't be any happier with all that Laura did to make our vacation the best ever. From beginning to end everything went like clockwork. Our accommodations were perfect. The reality of the week lived up to and went beyond our expectations. I attribute it all to Laura Clark- she's the best. Already, Im thinking- where and when can I plan my next vacation. And of course Laura will be at the helm. Thank you so much. 😊
Recommended
Laura Clark
By: Annie
Reviewed on: 03 Jul 2017
Fabulous experience every time we have traveled.
Recommended
Croatia
By: Rob
Reviewed on: 17 Jul 2017
Laura did a great job and I would recommend her!
Recommended
Wonderful trip!
By: Ann B
Reviewed on: 10 Aug 2017
Our trip was perfect and Laura took care of every detail - she is amazing!
Recommended
NOLA
By: Part time
Reviewed on: 26 Aug 2017
She exceeded all expectations
Recommended
Wonderful Honeymoon Trip!!!
By: CRC
Reviewed on: 01 Sep 2017
Laura helped us plan our Greece/Paris honeymoon, and we had the best trip! She was so easy and helpful to work with, and she thought of everything we would possibly need during our travels. We look forward to working with Laura on future vacations!
Recommended
Laura M Clark
By: Jean Jean
Reviewed on: 28 Aug 2017
Laura was very professional and knowledgeable. She is delightful to work with when planning a special trip. She researched things for us and always got back to us in a timely manner with great ideas and suggestions. I would highly recommend her to anyone when planning a trip.
Recommended
A wonderful experience!
By: Very Happy
Reviewed on: 17 Apr 2017
Working with Laura to set up the trip was a breeze and when some last minute adjustments became necessary (due to flight delays/problems) Laura helped find a solution that solved everything. Highly recommended.
Recommended
Rookie Client
By: Fruitman
Reviewed on: 07 May 2017
We have always planned and booked all of our previous vacation travel, domestic as well as international. Our recent Australia/New Zealand trip was our first personal experience with a travel agency. So we were not sure what to expect. Laura was a pleasure to work with throughout the planning process. She was always available to answer questions, suggest different options, and follow through with all of our bookings and changes to our itineraries. She did a great job of coordinating with her colleagues at Southern World. While she was out of the office, she ensured that we had someone to contact with last minute questions. We felt very comfortable throughout the process.
Recommended
Caneel Bay
By: Lm
Reviewed on: 25 May 2017
Absolutely wonderful!
Recommended
Professional travel
By: Katie
Reviewed on: 08 Jun 2017
Working with Laura is great! She takes care of every detail and is well versed in many different locations. Laura also responds very quickly to all communication! I would recommend Laura for all your traveling needs!
Recommended
Great Travel Agent!
By: Ed
Reviewed on: 13 Jun 2017
Wonderful. She is attentive and informative. She did everything she could to make my trip the best it could be and she quickly responded to every need. I am going to continue using her for sure, so that should say it all.
Recommended
It was a special trip!
By: Beth
Reviewed on: 26 Jun 2017
Ours was a complicated trip--we were flying in and out of different places from different cities and some were flying in late and some were coming home later. We were also traveling with an older adult who has issues with stairs and walking. We planned a two week trip to Italy in only five weeks from our intended departure date. Several friends had told me I was crazy and could not do what I intended as I had not left myself enough time to plan. I called Laura to see if perhaps she had a different spin on the trip. Laura was optimistic, helpful, and got to work. She said immediately that she thought with a little planning, the trip would be perfect. With her help, we did plan the perfect trip. We spent a magical two weeks traveling and visiting different cities in Italy. It was easy, organized, and fabulous. From tours to hotels, everything was amazing! It was a special trip. We are so grateful for Laura and won't plan another big trip without her.
Recommended
Wonderful experience
By: MaryK3
Reviewed on: 16 Jan 2017
Our trip was fantastic and completely to our expectations. Laura handled our arrangements in the most professional and experienced way. I would not plan a trip without her helping us all the way for every detail.
Recommended
Casa Marina is very nice excellent location good rates from our Virtuoso trip advisor
By: Rick
Reviewed on: 16 Jan 2017
Excellent amenities, on site food and beverage Grosslly over priced - highly recommend Salutos Beach Restaurant short walk from Casa Marina Ate there four times.
Recommended
Help with hotel in South Beach
By: Binky
Reviewed on: 04 Feb 2017
Laura did a great job for me. She helped me pick out the perfect hotel in South Beach. And then even got me a discounted rate!
Recommended
Wonderful!
By: HH
Reviewed on: 17 Mar 2017
Laura has helped us on several trips and we are always pleased!
Recommended
Mexico
By: Natalie
Reviewed on: 17 Mar 2017
Everything was planned perfectly
Recommended
Superior
By: Traveler
Reviewed on: 02 Apr 2017
Wonderful in every way...efficient, professional and fun.
Recommended
Perfect trip
By: Elle
Reviewed on: 19 Jul 2016
Laura did an excellent job planning out 35th anniversary trip to French Polynesia . All of our travel days went smoothly and our accomodations were amazing. We haven't used a travel agent in years but we will continue to use Laura for our travel needs.
Recommended
Pelican Hill
By: Kathy
Reviewed on: 12 Sep 2016
Our trip was great. Laura Morrissette Clark is wonderful, detailed and listens and delivers. I highly recommend her for any trip anywhere.
Recommended
Perfect trip
By: Cath
Reviewed on: 02 Oct 2016
Everything was perfect to take our granddaughter for her first trip to Disneyworld! Laura had presents waiting in the room for her and the hotel was simply the best!
Recommended
Perfect week
By: El
Reviewed on: 21 Nov 2016
The trip was wonderful, Laura knows us personally and really guided us in the right direction for a second time this year.
Recommended
Fabulous, knowledgeable Agent!
By: Fulleja
Reviewed on: 01 Dec 2016
Laura made planning our honeymoon unbelievably easy and stress free! We changed our mind about where we wanted to go at least 10 different times, and she gladly sent options for each destination, along with helpful reviews and expert knowledge! After making a final decision, all we had to do was show up at the airport! We were also pleasantly surprised upon arrival to St.Barth that we had received an upgrade to an amazing Ocean view suite. We can't stress how wonderful our experience was with Laura Clark and we plan use her for any and all upcoming travels!
Recommended
Super Trip
By: SMH
Reviewed on: 12 Jan 2017
Laura was very great- especially helping us with our hotel plans. The Mandarin Oriental in Prague was excellent! The room was beautiful, common areas wonderful and the staff and service were outstanding. The location was ideal as well. The Sofitel in Vienna was very much the same. All was perfect, but the top floor bar and restaurant had the most perfect view of the Old Town- spectacular! There were so many hotel options, but Laura definitely made our planning stress free!
Recommended
Knowledgeable, Professional, Accommodating
By: Nick
Reviewed on: 03 Dec 2015
Laura is superb! We definitely will work with her again.
Recommended
Perfect trip!
By: Bubbie
Reviewed on: 30 Dec 2015
Everything was perfect! Thanks for all your help. You do a great job,and I appreciate all your efforts to make everything perfect! Hugs Arlene
Recommended
Wonderful service
By: Joisi
Reviewed on: 24 Jan 2016
Laura is efficient and lovely to work with ! Thank you laura
Recommended
Expert friendly service!
By: scruggsts
Reviewed on: 09 May 2016
Our trip to Hawaii was absolutely fabulous. We greatly appreciate all of your help, and the strawberries and champagne on arrival were the icing on the cake! Thank you so much for everything!
Recommended
Always friendly and expert service!
By: Harvey
Reviewed on: 18 Jun 2016
Unfortunately we ended up not taking this particular trip which should had nothing to do with Laura. She did everything we asked and more. We will undoubtedly use Laura again.
Recommended
Wonderful gal always so helpful and efficient
By: Jmgjoisi112joy
Reviewed on: 06 Jul 2016
Love working with Laura!!
Recommended
Best agent ever
By: Sug
Reviewed on: 09 Aug 2015
Laura Clark is the best agent ever- she is a real asset to the company! Went beyond just everyday helping to make sure everything went well!
Recommended
Expert Friendly Service!
By: ML
Reviewed on: 16 Aug 2015
Laura Clark is well informed and she pays attention to details. When Laura is in charge our travel experience is worry free. I would rather not work with any one else. Thank you for everything Laura.
Recommended
Orient tour
By: travelwell
Reviewed on: 18 Aug 2015
Went on a regent cruise with hotel stays before and after. Everything was as hoped except the ports of call and Hong Kong were better that I had hoped. the hotels were perfectly located and the service was great. laura even planned how to get around Hong Kong - we did it all. Her thoroughness even extended to asking the four seasons for great restaurants - all of which were great.
Recommended
Excellent assistance rendered!
By: Proconsul
Reviewed on: 18 Aug 2015
We had to use credit card miles in a peculiar way and the card people were useless. Laura and her team sorted everything out and put it all together with a bow. Bravo!
Recommended
Excellent service
By: dhbama
Reviewed on: 03 Sep 2015
We booked our honeymoon at the Zoetry Paraiso de la Bonita in Riviera Maya, Mexico via Laura Clark with Brownell Travel. We couldn't have been more pleased with the service provided and we would certainly recommend anyone booking a vacation to boo through Laura! No detail was too small and she answered all of our many, many questions, making us feel comfortable with our trip! Thank you Laura and Brownell Travel!
Recommended
Simply the Best!
By: Mr B
Reviewed on: 11 Sep 2015
I can't express in words how great Ms Clark is as a travel agent. Skip the Internet when planning your next trip and just go see her for everything.
Recommended
Outstanding service
By: Cathy57
Reviewed on: 13 Apr 2015
Our cruise to New Zealand was wonderful. Everything was perfect, the flight, the hotels, the transfers, and the cruise. Thank you for a magical vacation!
Recommended
Best travel agent ever!
By: Pauly
Reviewed on: 20 Jun 2015
Laura worked with us and planned the most relaxing wonderful trip I have ever taken. The two best excursions we took on our cruise were completely set up by her based on our "wish lists." Laura's love of travel combined with her genuine interest in her clients makes her the perfect travel agent.
Recommended
Perfect as usual
By: D
Reviewed on: 23 Jun 2015
Laura has been a pleasure to deal with. We are 2 for 2 on trips that she has planned. No hiccups whatsoever...only 1st class service. We will be using her for all future trips. Thanks and keep up the good work.
Recommended
Above and beyond...!
By: JP
Reviewed on: 27 Jun 2015
Needed to purchase some international tickets using credit card reward points. Obviously the card is motivated not to make this an easy proposition, but Laura and her team got it all sorted out- and even managed a re-book (without airline fee!). Excellent, committed service.
Recommended
An Amazing Trip!!
By: Jenn N.
Reviewed on: 30 Jun 2015
Laura Clark's expert planning and advising has given us another fabulous trip!! Every hotel, restaurant, activity, tour, etc. that was recommended and/or scheduled for us was nothing but first class. We've taken trips with the help of Laura in the past and we continue to come back due to such amazing experiences. Thank you Laura and Virtuoso for another trip for the record books!!
Recommended
Awesome service !
By: pwj0001
Reviewed on: 05 Jul 2015
Laura completely planned my wife and I's honeymoon and did an amazing job. All we had to do was tell her a few islands in the Caribbean we wanted to visit and our budget, and she went to researching. Within a couple of days she had many options for us to choose from in our budget with great descriptions of each place. I had so many questions about everything, and she was extremely helpful and timely in responding to my emails. Everything with our trip worked out great, and we received a very detailed packet highlighting our itinerary. She also gave the resort we were staying at a call to make sure we were on the upgrade list, which we appreciated a lot. We ended up getting a complimentary room upgrade three levels above what we booked ! Laura also followed up with us when we got home to make sure everything went great, we really appreciated that as well. Have already recommended Laura to friends and hope to book with her again!
Recommended
Highly Recommend
By: ItalyBound
Reviewed on: 04 Jul 2014
My wife and I just returned from Italy, where we went to Rome, Florence, Sienna, Pisa, Napoli, Sorrento, Positano and Capri. It was a terrific trip and well planned and thought out by Laura Clark (Brownell Travel). We had considered self planning the trip and couldn't have been more pleased with the job Brownell Travel did for us. We would highly recommend using Laura Clark and her team for your next international travel plans.
Recommended
Excellent Service! Thank You
By: Baker
Reviewed on: 17 Jul 2014
Mrs. Laura was excellent throughout the entire process. She helped me research potential destinations and gave her valuable opinion as to which ones would fit our wants and needs the best. We were able to enjoy our trip to Biras Creek with confidence that all accommodations and travel plans were taken care of. I will certainly be using her services for future trips! 
Recommended
Highly Recommend
By: Not provided
Reviewed on: 15 Jul 2014
Laura Clark was extremely helpful when it came to planning our family trip this year. She provided us with a lot of great options and recommendations, plus she stayed within our price range. She helped book everything from the flights to rooms to other resort accommodations. The trip was absolutely wonderful! I will continue to use Laura Clark and the Brownell Team for future trips. Thank you, Laura! 
Not Recommended
Wouldn't Recommend
By: Europe Bound
Reviewed on: 25 Aug 2014
Our trip turned out okay but we had lots of problems before we left. There was a lack of attention to detail -- missing tickets, names misspelled on travel documents and 2 additional people to our reservation that should not have been there (my husband and I were added twice). Our travel documents were sent to us 3 times and they were still incorrect the third time. I did an itinerary on my own which is what saved us. If we had relied solely on the one provided by Laura it would have been a disaster. I had asked Laura for assistance finding "different activities" in Paris. She came up with a bike tour and segways -- things we had already done and which I had told her we had done. I used Trip Advisor to find a ghost tour of Paris, a food and wine tour through the St. Germain neighborhood and a high speed boat tour on the Seine. If you travel quite a bit, I would recommend using Trip Advisor over paying Laura. I found her information completely useless.
Recommended
Very Helpful and Fast Response Time
By: Doreen
Reviewed on: 10 Oct 2014
Great job in planning and organizing our trip. Hotel and dining recommendations were outstanding. Touring/transfer services were wonderful.
Recommended
Everything went perfect
By: JH
Reviewed on: 07 Jan 2015
We had high expectations for the trip of a lifetime, but all were met! Laura provided fast and friendly service by the minute, it even felt like 24/7. She found the best rates for us, did everything to fulfill our wishes and made our trip truly memorable. It was wonderful! Thank you, Laura!
Recommended
Top-notch Service
By: Johanna
Reviewed on: 28 May 2014
Laura was always there for us, taking care of every question I had and getting things done right away. Question in the middle of the night? She magically was there! It was a trip of a lifetime - thank you for having it made possible! And even afterwards she checks up on us. What more to ask for?
Recommended
Highly Recommended
By: Dede
Reviewed on: 26 Jun 2014
Laura planned a wonderful three week vacation in England for my family.  She was able to give the perfect recommendation of a lovely Inn in the Cotswolds, arrange a wonderful driver to take us everywhere we wanted, and needed to go. She was wonderful when my father couldn't travel, and my sister-in-law went in his place. Also, when we were meeting at the Atlanta airport to catch the plane to London, my mother and sister-in-law's plane was late, she emailed me to let me know.  How wonderful was that!!!! Those are only a few of the details she took care of for us; it was truly like having a friend making sure every detail was perfect.  That's what makes a trip like the one we took truly memorable!!  I'm excited to plan my next trip with Laura....I know I'll be well taken care of, and will have the type of trip I really want!   Also...I really liked the "Trip Case"  App that is used to keep track of the trip details too.  Many thanks Laura!!!
Recommended
Had a great trip!
By: F.
Reviewed on: 26 Jun 2014
The trip went well and the kids enjoyed the time in Williamsburg. Jamestown and Yorktown. They were delighted with our Guide "Liz" and we feel she helped make our "time in history" more meaningful. Our young ones loved the Ghost Tour!! We hope that this time spent together will remain in the memories. Thanks, Laura!
Recommended
Excellent
By: Babs
Reviewed on: 26 Jun 2014
All went very well.  Would definitely recommend Laura.
Recommended
highly recommended. Laura was on top of every detail and made the trip to England most successful!
By: Elizabeth
Reviewed on: 30 Jun 2014
Recommended
Wonderful vacation
By: ckcampbl
Reviewed on: 07 Jul 2014
Our trip to London and Paris was expertly planned. We were taken care of completely from start to finish with guides, drivers, hotels and adventures. We stated our framework for the trip and an incredible journey was filled in. Thank you, Laura, for working under such short notice!
Working with Laura Morrissette Clark, you will have access to:
- An experienced travel guide whom you can rely on before, during, and after the trip
- Exclusive luxury resorts and properties
- Once in a lifetime experiences
Explore with the Best
Virtuoso Advisors are constantly pushing the boundaries in unique travel experiences.
Alliance programs are unique tailored experiences exclusive to travelers working with Virtuoso Travel Advisors.
learn more
French Polynesia
United Kingdom
Australia
Bermuda
Belize
British Virgin Islands
Cayman Islands
Dominican Republic
United States - All
Greece
Mexico
U.S. Virgin Islands
Saint Kitts And Nevis