Travel Specialties
Interests
Beach & Sun
Escorted Tours
Independent Tours
Ocean Cruising
River Cruising
Destinations
Ireland
Venezuela
Colombia
Nicaragua
Bulgaria
Selling Travel Since
2004
My Background
Professional travel consultant homebased in London Canada with YYZ Travel Group.With a personal passion for travel, I work tirelessly to ensure clients have the most amazing travel experiences of their lives. My travel experiences stretch from swimming with the sharks in Bora Bora to trekking on camels into the Sahara desert in Tunisia North Africa. Alaska, Central America, Mexico, Caribbean, Europe including the Greek Islands and Turkey. I can provide personal insight to exotic locations or just the relaxed enjoyment of river cruising through Europe. For those that look to independent travel I provide concierge level service making sure all details are confirmed making the trip and vacation stress free.
Places I Have Traveled
Reviews and Recommendations for Fred Ihnatiuk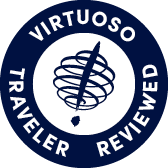 Virtuoso Verified Traveler
All reviews are from confirmed guests sharing exclusive insights
Sort reviews by
Recommended
Scotland
By: Brud
Reviewed on: 05 Oct 2013
Our trip to Scotland was well organized. Fred worked very diligently for us.
Recommended
Highly recommended
By: Happy Client
Reviewed on: 05 Oct 2013
Fred paid attention to every detail and made sure we were happy before making final arrangements. Anyone who deals with him will be more than satisfied. He is a credit to his profession!
Recommended
Highly Recommended
By: Oneshe
Reviewed on: 25 Nov 2013
Fred Inhnatiuk helped to plan our honeymoon and it was wonderful. He did warn us ahead about the poor food selection at the venue (only 3 restaurants) but we loved the look of the place and our ocean view room was too great a deal to pass up. The venue was fab and our room was amazing. Yes the food got a little tired after a few days but it was good food and really we were not there for the food:) We are already in contact with Fred again to help plan our vacation for next year.
Recommended
Fred is the BEST!
By: Karen
Reviewed on: 25 Nov 2013
Fred has been planning our travel Arrangements for about eight years. I can totally count on him to research to ensure we get the best value. He always follows up after we get home. I've recommend him to many many people.
Recommended
Highly recommended
By: Darlene
Reviewed on: 27 Nov 2013
We were extremely pleased with the quick response we received from Fred with flight times, rates, accomodation suggestions and entertainment ideas. Fred always gives us excellent service and is very detail oriented. He is a pleasure to work with and I would highly recommend working with Fred when planning any vacation.
Recommended
Great bay Sonesta St Martin
By: Gumby
Reviewed on: 17 Dec 2013
Great hotel ,clean ,quiet ,good food ,service good, great room with a outstanding view. Short drive to the hotel from the airport. Near the main town , good shopping. Outstanding show at the Sunset bar at the airport when the planes came in. I Would recommend this resort.
Recommended
Highly Recommend
By: Nugent / Wellman
Reviewed on: 11 Jan 2014
Fred is the best! We have worked with Fred for many years. He is VERY knowledgeable and gives the best advice. We always take his advice and get the best travel experience because of it! He is well versed on not only the destination but on events in the area. Fred is awesome and I wouldnt go to anyone else!
Recommended
Highly recommended
By: Wealthy Woman
Reviewed on: 13 Jan 2014
This was one of the most challenging travel weeks ever - and Fred came through for me. Very grateful for his commitment, patience, flexibility and professionalism. Thank you!
Recommended
Highly Recommended
By: Liz
Reviewed on: 06 Feb 2014
Thanks to Fred we just had another great vacation.  Could not have been easier.  Fred helped us find a house to rent and great flight prices.  We couldn't believe the deal which meant we were able to afford have our son join us too.  Fred is definitely someone we trust and appreciate having as our agent.  This is the 3rd trip he has booked for us and never a problem.  T
Recommended
By: Not provided
Reviewed on: 11 Feb 2014
Recommended
Highly Recommended.
By: Sandino
Reviewed on: 29 Mar 2014
We stayed at the Grand Paradise Resort, at Playa Dorada, Dominican Republic.  Fred found it for us as a " last minute" package.  He worked with our budget and our preferences, gave us lots of choices and reviews.  The resort  was fantastic and pretty much as Fred had described, no big surprises and lots of friendly staff, beach and ocean and great food. We would absolutely use Fred again.  He did all the work and we had all the fun!
Recommended
Great Trip, Recommend Fred @ YYZ
By: Kelley J
Reviewed on: 30 Mar 2014
I had a great experience with Fred and will be recommending him to my friends and fellow networkers for their business and pleasure travel requirements.His expert recommendations and suggestions were greatly appreciated.  Thanks Fred!
Recommended
Great Service, Fred at YYZ Travel!
By: Sheila
Reviewed on: 14 Apr 2014
Fred, Thank you so much for making my trip to Los Angeles uneventful and stress-free. You planned everything, right down to the finer details, and you responded quickly to my questions. I will book with you again next trip. And, by the way, I had a wonderful time there. Cheers.
Recommended
highly recomend
By: Tim
Reviewed on: 19 Jul 2014
Very good agent ,very helpfull
Recommended
Highly Recommended
By: DB
Reviewed on: 18 May 2014
Fred, as always, did a terrific job in arranging our flights for our family. He was very thorough and professional.  You don't have to worry about anything  when Fred is your travel agent.  He takes care of all the details and is extremely knowledgeable.
Recommended
Fred Ihnatiuk
By: Wallie
Reviewed on: 26 Oct 2014
Fred provided his usual exemplary service.
Recommended
american empress
By: gumby and pokey 1957
Reviewed on: 02 Nov 2014
great ship and tours ,food and staff
Recommended
AMA Waterways Tour - Vietnam
By: Debra
Reviewed on: 30 Nov 2014
Wonderful tour company. Top hotels, excellent service, well organized, delicious food, good pacing of activities (with time to relax), excellent guides, all details looked after. You won't be disappointed. On the pricey side - but well worth it.
Recommended
Able to find me the right flight for my family and I.
By: Ezmeralda
Reviewed on: 15 Feb 2015
Thanks to Fred we were able to find the right flight for our trip. My nephew has disabilities and he was able to get the right flight.
Recommended
Perfectly Planned
By: CD
Reviewed on: 03 Mar 2015
Another wonderful trip planned by Fred. He gave us many options to choose from and made sure every detail was taken care of along the way. Fred checked in with us a few days before we left on our trip and checked back in with us on return. We had a few minor problems with our airline and Fred promptly took those complaints forward for us. Always a pleasure
Recommended
Travel without a hitch
By: Klus2cruise
Reviewed on: 29 Mar 2015
Thanks Fred for great service. The cruise with Princess in the Eastern Caribbean was fantastic. We thoroughly enjoyed ourselves. All the connections proceeded without a hitch. The connecting hotel in Ft. Lauderdale excelled at getting us connected to the port for boarding. Thanks, also, for helping us and answering all our "novice" questions about having our documents and how to make our connections at hotels, airports, shuttles, and the cruise line. We would highly recommend you to anyone who is looking for an agent to help plan their vacation.
Recommended
very prompt professional service
By: rbc.com
Reviewed on: 12 Mar 2015
Our trip was amazing. Resort was wonderful although a bit larger than we were normally used to. We could't get into some of the a la carte restaurants. They should come up with a better way to make reservations.The beach was awesome, we just loved it. The service was wonderful and everyone so friendly. All in all an excellent vacation.
Recommended
Expert friendly Fred
By: Bob&janet
Reviewed on: 21 Mar 2015
Everything was A-One! We will be back.
Recommended
happy customer
By: maxela
Reviewed on: 23 Mar 2015
Fred is a pleasure to deal with. My trip went according to plan and I wouldn't hesitate to book my next trip with him. Thanks for everything Fred.
Recommended
Irish Tour
By: Johnnyb
Reviewed on: 20 Oct 2015
Excellent planning maximizing our time to enjoy the beauty of Ireland's scenic and wild Atlantic coastline and it's picturesque quaint towns.
Recommended
Natura Blau Resort in Punta Cana
By: Deb
Reviewed on: 03 Jan 2016
We had a wonderful week at the Blau resort. Beautiful grounds that were very lush and tropical. Abundance of wildlife as you walk through the resort. Food was very good and varied. Three specialty restaurants in addition to the main buffet that must be reserved early. Staff were very friendly and accommodating. Rooms were quite comfortable and clean. Be prepared for a small TV and free wifi in the lobby only. We hardly spent any time in the room anyway so that was not a problem. Nightly entertainment was great with shows starting at 9:30. Be sure to see the Michael Jackson show, the International show and the Disco Music from the 70's. Lots of beach activities - swimming, kayaks, windsurfers, paddle boats, sailboats all for free. Tennis on site, too. Lots of seaweed on the shore which is cleaned up daily. Snorkelling and scuba diving trips are reasonably priced. Book them at the dive shop at the beach with Betty. A trip to Catalina island is a must. Air Transat was wonderful.
Recommended
Expert Advice, Friendly Service
By: poperock
Reviewed on: 16 Mar 2016
Our recent trip to Negril Jamaica was amazing. This was our second time back to the same resort Rui Palace Tropical Bay on the famous Bloody Bay in Negril. We had a banner over our door welcoming us back and a lovely beachfront suite. Service was amazing. The jamaican people so friendly. Out travel agent did an awesome job to ensure we had everything we had requested.We were on the main floor and close to everything. Thanks again for a memorable vacation.
Recommended
Great Service
By: Ernie
Reviewed on: 19 Jun 2016
The service provided b y Fred was exceptional. He went above and beyond to bring our trip of a lifetimeaarrangements together for us. We were certainly grateful for all he did
Recommended
Excellent service
By: Family 7
Reviewed on: 08 Jul 2016
Excellent service from Fred, as usual
Recommended
Great Planning
By: Wanda
Reviewed on: 20 Jul 2016
I thank Fred for planning my trip to Washington for a course. He informed me of what airport to fly into and booked connecting flights with ample time to connect (but not too much time). He told me how to get to my hotel via the Metro. Thanks for making this trip easy and enjoyable.
Recommended
expert friendly service
By: R 42
Reviewed on: 28 Jul 2016
Being that the ship was small, getting to dining room, lounges, library etc. was quick and easy. The staff was friendly and very accommodating. Dining on the deck was extremely very nice. Accommodation rooms were large, with walk in closet, and 5 piece baths. The food was good. However I found that the tours advertised were far to expensive. Secondly, they confirmed that could accommodate our traveling friend with her Celic disease, But when the time came to order the food at dinner, that was not the case. Staff were not knowledgeable on what she could order off the menu. Staff should be advised prior to embarkation, and maybe the one waiter or more should be with her/them through out the trip not a new server every time. You tell the head waiter on entering the dining room your problem and he states, no problem and leaves. He should do follow up and check is O K. Never did. No Q lines here This type of ship is good for people that like to do nothing and read
Recommended
Outstanding customized service!
By: Janie
Reviewed on: 06 Aug 2016
My travel plans changed at the last minute, and Fred was able to plan everywhere I wanted to go - travel, hotel bookings, and sightseeing. Everything went well, and I am absolutely delighted with the service Fred offered. Thanks so much Fred!
Recommended
Very friendly and helpful travel agent!
By: sallyjoe
Reviewed on: 07 Aug 2016
Fred was a pleasure to work with, he was very helpful and had great suggestions for our trip!
Recommended
expert service
By: Tim G
Reviewed on: 04 Oct 2016
Great hotels booked in Budapest and Prague. Great cruise on the Emerald ship. Great meals ,service, tours and guides. Would go again in 4-5 years from now ,want to see other parts of the world by, bigger cruise liners ( Norwiegan ,Royal Carabeean etc...)...Norway, China,Helsinki, Morocco..... Would recommend this cruise to anyone. Great travel expert . Would highly recommend Fred Ihnatiuk from YYZ travel anytime to anyone. Excellent job, again. Had some issues with delays at the airports ,but that was normal and out of our hands.
Recommended
Grand European Discovery
By: golfer
Reviewed on: 09 Oct 2016
Fred provided his usual exemplary service
Recommended
Excellent Service
By: Jim1036
Reviewed on: 11 Oct 2016
It was excellent. Fred did an amazing job with all our hotel bookings & siteseeing excursions.
Recommended
Fred is Awesome!
By: RBC Bill
Reviewed on: 26 Oct 2016
Fred is the best. Can't thank him enough for his time, knowledge and great service. Have booked numerous trips and vacations with Fred and will continue to do so. Have also recommended friends to Fred.
Recommended
Excellent service
By: Janey
Reviewed on: 06 Jan 2017
This was just a short trip between Christmas and New Year to Chicago. The Best Western at Port Huron was adequate, but would probably choose a different hotel next time. The Doubletree by Hilton in Chicago was excellent value for the money. A nice hotel and in a great location within walking distance of many attractions. This was the most important aspect, and Fred looked after that very well. Thank you!
Recommended
Fred is Great
By: Mike
Reviewed on: 10 Feb 2017
Fred is wonderful to deal with for travelling arrangements. He has always recommended and organized great vacations for my family.
Recommended
Best travel advisor
By: Bill
Reviewed on: 10 Feb 2017
Fred is why we continue to travel his professional approach and knowledge keeps us trusting him year after year
Recommended
Friendly Fred
By: Dexter
Reviewed on: 13 Mar 2017
Fred has been everything I would want in an agent. Easy to reach. Keeps me informed and up-dated as the process moves along.
Recommended
Rui Reggae
By: R&R
Reviewed on: 19 Mar 2017
Fred is great, We have booked with him now 3 years in a row and he always gives the best advice and great service. The Rui Reggae was an amazing resort. Would have liked more authentic reggae bands . The beach did not compare to Negril but it wasn't bad.Everything else was awesome.We had a wonderful time.
Recommended
portugal
By: bung55
Reviewed on: 07 Apr 2017
my brother in law dealt with Fed so he will do the review
Recommended
South Pacific 2017
By: Michelle49
Reviewed on: 07 May 2017
Awesome as usual. Fred kept all the moving parts on target, paid attention to details. Helpful hints, suggestions on excursions, made sure we got all,The on board credits we were entitled to, got us the stateroom we requested, the airplane seats were all exactly what we asked for. This is all par for the course with .fred. That's why I can't see using anyone else to book my trips!
Recommended
UK Trip 2017
By: BDT
Reviewed on: 02 Jun 2017
Fred did a great job organizing our trip to England. We thoroughly enjoyed it and we're very happy with his recommendations. Would not hesitate to use him for our next trip.
Recommended
Fred, the best travel agent
By: lovetotravel
Reviewed on: 07 Jun 2017
Fred is professional, knowledgeable and efficient. Returns calls promptly. Gets the best price and has a lovely, gentle manner with his clients. I wouldn't work with anyone but Fred.
Recommended
Baltic
By: captainken
Reviewed on: 17 Jun 2017
Fred does an excellent job and always looks after the details. I suggest to anyone I hear talking about traveling to call Fred and have him do it for them. Fred goes the extra mile and makes helpful suggestions.
Recommended
The best travel agent
By: Deb
Reviewed on: 13 Sep 2017
There's no better travel agent than Fred. He always goes the extra mile for all his customers. Very dependable, professional, knowledgeable - not to mention being kind and caring. He's terrific!
Recommended
?
By: Bill.thomas@rbc.com
Reviewed on: 16 Oct 2017
Fred is awesome! Well prepared and provides excellent advice.
Recommended
Travel Agent Extraordinaire
By: Happy Traveller
Reviewed on: 19 Nov 2017
Fred provided great service in arranging my flights for a 3 way trip. All connections gave me ample time to make my flight and it was at the best price possible. I highly recommend Fred for all your travel needs.
Recommended
The Top Travel Agent
By: D
Reviewed on: 09 Jan 2018
I have used Fred's services many times for all my travel needs. Once again, he did an excellent job arranging a holiday vacation for our family who all live in different locations. Our arrivals and departures to and from the resort were well timed to meet all our needs. The resort he recommended was terrific. Fred is thorough, organized and he really cares about doing the best for his clients. Plus, he's a really nice guy!
Recommended
Another great job Fred!
By: CRS
Reviewed on: 01 Mar 2018
It is always easy working with Fred. I find he provides me with ideas and then I go and research them and sometimes I go with his ideas and sometimes I send back a couple of my ideas when booking hotels. Fred is always quick to respond and is always accommodating and is a good resource.
Recommended
Fred
By: poperock.101@rogers.com
Reviewed on: 18 Mar 2018
Fred was so helpful and all the requests we made for our trip were fulfilled at the resort. He replied to every email and even though there was a state of emergency in Montego Bay , he assured us that all was fine. Flying from London was so quick and easy, loved it.
Recommended
Cayo Coco
By: JT
Reviewed on: 21 Mar 2018
The trip was very good. Flying from London with small children as awesome.
Recommended
Liverpool
By: Peter
Reviewed on: 23 Apr 2018
Fred does an excellent job of content and services.He very helpful and friendly and I Have already recommended him to my daughter.l would be happy to have the Opportunity to work with him again. MPB.9
Working with Fred Ihnatiuk, you will have access to:
- An experienced travel guide whom you can rely on before, during, and after the trip
- Exclusive luxury resorts and properties
- Once in a lifetime experiences
Explore with the Best
Virtuoso Advisors are constantly pushing the boundaries in unique travel experiences.
Alliance programs are unique tailored experiences exclusive to travelers working with Virtuoso Travel Advisors.
learn more
Ireland
Venezuela
Colombia
Nicaragua
Bulgaria
Honduras
Panama
Dominican Republic
Cuba
Saint Lucia
Germany
Austria
France
Netherlands
Romania