Travel Specialties
Interests
Beach & Sun
Family Travel
Food & Wine
Honeymoons
Safari
Destinations
Ireland
Mexico
Italy
France
British Virgin Islands
Selling Travel Since
2014
My Background
Having spent the first 6 years of my career in the travel industry in various capacities, my wanderlust may have not been present in my work as a technology sales executive or a non-profit fundraising executive, but it was always in my heart. I have now gone back to my true passion... travel and the art of creating amazing travel experiences. Working with Largay Travel enables me to leverage my personal experiences, the experience and expertise of my colleagues and the incredible worldwide Virtuoso network to create incredible experiences for my clients.
Places I Have Traveled
Reviews and Recommendations for Amy Rectenwald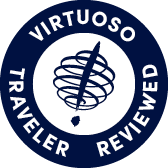 Virtuoso Verified Traveler
All reviews are from confirmed guests sharing exclusive insights
Sort reviews by
Recommended
Atlantic City - Cape May Fall Trip
By: Big Lou
Reviewed on: 11 Oct 2014
Amy did a great job in planning and arranging our trip to Atlantic City and Cape May. It was my first trip to the area for a very long time and it was my wife's first trip there. Where Amy had us stay was the best place to be in Atlantic City. Cape May is such a nice place especially in the fall, there weren't many people there during the week. The weather was pretty good and was able to swim in the Ocean, fish and kayak and even walk to the top of the light house. Dining and drinking locations were great. It was a great trip -vacation. I will be asking for Amy's help again in the future and suggest that people do the same.
Recommended
"everything went off without a hitch"
By: jay
Reviewed on: 28 Oct 2014
Thanks Amy, All the travel arrangements went off without a hitch....and I credit you with the upgrades and ease of getting late checkouts at all 3 hotels during the business trip...I won't go to China again without your help. Jay
Recommended
Excellent vacation
By: kkocan
Reviewed on: 08 Dec 2014
We used Amy even though our trip was small one, just a long weekend, and had never used a travel agent before. We are so glad we did as she was able to get us better flights and a room upgrade for the same cost if we had used one of the online travel websites. Add in the travel book with pre-printed transfer vouchers and a bottle of champagne waiting for us in the room from Amy made it even better. Also, the security of knowing if anything had gone wrong we could call her was a weight off our mind. We were able to go and enjoy the weekend with no worries, and it was even better than we had imagined. Will definitely use her again for our next trip, wherever it may be!
Recommended
Fantastic Service
By: Lisa67
Reviewed on: 17 Feb 2015
My Husband and I just returned from Punta Cana on a 25th Wedding Anniversary trip. Our Travel Advisor, Amy Rectenwald, made all of the arrangements and it was wonderful! All of our needs were anticipated and taken care of ahead of time. From our private shuttle to and from the airport, upgrades at the resort and the special attention that was paid to us by the resort staff. Amy was able to make our Anniversary trip more special than I could have ever made it by booking myself! I will be using Amy for all of our travel needs from now on!! Thanks Amy for a fantastic experience.
Recommended
Loved the hotel staff!
By: Kelly G
Reviewed on: 11 Feb 2015
Melia Caribe Tropical Punta Cana was as beautiful as we had hoped it would be! The workers are so pleasant and really want to make the guests happy. The only down side was lots of seaweed on the beach the first several days we were there due to storms but the workers cleaned it all up and for our last few days the beach was beautiful! The staff does not speak much English, some speak better than others. I would highly recommend this resort and please look into The Level, Adults only section at the Melia. That is where we stayed and loved it!!
Recommended
Excellent !
By: jd
Reviewed on: 10 Mar 2015
Amy was able to take our vision and make it a reality. She took time to listen to what we were looking for and worked with us to come up with the perfect itinerary. She communicated with us throughout the process and was genuinely interested in ensuring we had the perfect vacation. The personal notes we found at our first hotel, expressing her gratitude and well wishes were a pleasant surprise! We have rarely used a travel agent in our travels but would definitely use Amy again and highly recommend her to anyone planning a trip.
Recommended
Upper Peninsula
By: Janet
Reviewed on: 19 Sep 2017
Excellent. The entire trip went smoothly, air travel, car rental & hotels.
Recommended
Incredible Experience From Start to Finish
By: JillyWilly
Reviewed on: 02 Mar 2015
Our recent trip to San Ysidro Ranch was perfect in every way. The little "extras" that we were able to enjoy - thanks to Amy's thoughtful planning - really put the whole weekend over the top. Amy knew that this was a surprise birthday weekend and made sure that EVERYONE at San Ysidro Ranch did too. They really made us feel special - like we were VIP's - and I don't think we would have received such special attention if not for the Amy/Virtuoso connection. There's no way I would book a trip like this in the future, without going through Amy first!
Recommended
Wonderful Service!
By: Amanda54
Reviewed on: 05 Mar 2015
Words cannot express our gratitude and heartfelt thanks to Amy Rectenwald! With our busy schedules we were very thankful for her help with planning our vacation to Costa Rica. From the time we contacted her to start planning our trip she was on top of everything, working with us to help plan a much needed and fun filled getaway. From the second we landed at Liberia airport until the second we left Miami for home, everything was arranged and taken care of. The excursions she organized for us were absolutely top notch. The resort we stayed at was Phenomenal!! She knew just what we were looking for. The best part was that we didn't have to think or plan while we were there, everything was all set to just go and enjoy. Amy went above and beyond our expectations with everything, and now we have memories that will last a lifetime. This experience would not have been possible without her!
Recommended
Love love loved it !!
By: Scott
Reviewed on: 03 Mar 2015
The resort was wonderful. Everyone had a great time. Amy did a great job finding a great place that had everything everyone in our group wanted. I would recommend Amy to anyone she did a great job!!!
Recommended
In a word... INCREDIBLE!
By: JillyWilly
Reviewed on: 05 Mar 2015
Wow! Who knew only one night could feel so rejuvenating?! We decided to book the Casa Del Mar in Santa Monica for one night - a bit of a "stay-cation" for us, since we only love a couple miles away. But we had a 40th birthday party to attend, nearby, so we figured, "Why Not?" Thanks to Amy and Virtuoso, a one night hotel stay turned into nearly an entire weekend. The Casa Del Mar upgraded us to an Ocean View room and gave us early check-in AND late check-out. This hotel is AMAZING and the extral-special treatment we received, thanks to Amy, made even better. Can't wait to explore more Virtuoso properties!
Recommended
Stuck in Dallas
By: JB
Reviewed on: 04 Mar 2015
I had the "pleasure" of travel through Dallas/Fort Worth airport onto another destination during the ice storm of February 2015. I was stuck with cancelled flights going to and again on the return trip. Amy Rectnewald worked endlessly, even during a small personal vacation of hers to help me re-arrange flights, find hotels, and offer advise on what to do. She was my go to person when I was in trouble. I would definitely recommend her to anyone. Good job Amy. JB
Recommended
Excellent, organized and personalized!
By: Rosanne
Reviewed on: 23 Jul 2015
Amy did a great job putting together our trip to Italy. She worked within our budget, offered great tour and itinerary ideas, and found great air and lodging for us. Amy was available at almost anytime, and willing to spend time answering our questions and getting back to us with information in a timely way. She was also available via text during the trip. See Italy tour guides were on time and matched the itinerary Amy put together spot on. Traveling abroad was so much less stressful when everything was arranged and paid for ahead of time, and we had no worries! Thank you!
Recommended
Great Trip, Amy thought of everything!
By: Timalnick
Reviewed on: 11 Mar 2015
This was our first trip planned by Amy and we will be back! She is a pleasure to work with, thinks of all the details, gives lots of options but doesn't overwhelm you and even had purchased a bottle of wine and had it placed in our room with a nice note...what a great way to start the trip. Our trip was to Club Med Sandpiper Bay, Port St. Lucie, FL. It is a great place for groups or families. Couples may be overwhelmed by lots of kids. There is an adult pool with a hot tub where you can regularly watch dolphins so it's a nice escape from all the action. Like all Club Meds this is an all inclusive food and drink resort. The food was better than expected; we went to Club Med in Cancun last year and the food was pretty darn bad. One other highlight about Sandpiper is that it has golf, tennis and lots of other fitness activities. The most important thing about Amy is that she is such a nice person and makes the planning process fun and easy, thank you Amy!
Recommended
Arizona Spring Break Excusion
By: Tom
Reviewed on: 07 Apr 2015
Amy was very helpful in planning our first trip to Arizona. We had some ideas about where we wanted to stop but she helped organize the itinerary, lodging and excursions. Due to some personal preferences we made some last minute changes but in the end we had a WONDERFUL Time!!! It was REALLY AWESOME That Amy was able to get us rooms inside the Grand Canyon National Park which was very late. As these rooms fill up 12 months in advance she was able to secure TWO rooms with only a few months Notice. The Westin Kierland is Scottsdale is a wonderful resort and being our last stop was a great spot to take a well deserved relaxing 3 days!!! Thanks again and looking forward to our NEXT Trip soon. Tom/
Recommended
immensely helpful and patient
By: eastern europe
Reviewed on: 12 May 2015
it was a wonderful trip. amy's suggestions and patient advice beforehand provided the infrastructure that allowed the 16 days to unfold deliciously. it was a blast and I'm ready to do it again!
Recommended
No hitches
By: Rust fam
Reviewed on: 04 May 2015
We booked a trip to Cancun/Maya Riviera last November. Amy suggested the Hard Rock Resort, since we had a 12 yr old, 17, and 19 year old. It was awesome. She took care of every detail, and all we had to do was get on the plane. That makes for a relaxing vacation! She set up extras for us and we had champagne and an xbox waiting for us in our adjoining rooms. We also had resort points which we used to take an amazing family photo that I'll cherish forever. We've now booked another trip - Rome/Florence Italy - this summer and can't wait to see what awaits us there!
Recommended
Just Call Amy!
By: Frank&Peg
Reviewed on: 17 Aug 2015
Our trip to Ireland was perfect. Started to plan on my own then remembered Amy does this for a living and it made everything so easy. Great rates were found, easy transfers, all booked with a couple of short phone calls and emails. No waiting on hold for the next available agent or haggling for a better rate. For your next trip, just call Amy!
Recommended
Outstanding!
By: SteveB
Reviewed on: 19 Jun 2015
Absolutely fantastic trip thanks largely to the work Any out into helping us. Every detail, and I mean every detail was looked after by Amy. The team at Made for Spain, all of our hotels and all of our excursions were first rate. We will absolutely work with Amy for all of our major events!
Recommended
Responsive, Professional Service
By: MM
Reviewed on: 30 Jul 2015
Amy did a fantastic job of providing recommendations and options for our Alaskan cruise. Our travel circumstances were a little different do to my husband's use of a manual wheelchair. Amy investigated excursions and accessible accommodations that made the trip less challenging. Even at the end of our trip when we lost one piece of checked luggage, Amy helped us find the right contact and made the correct connection to make sure our luggage was at the airport. There is not a travel website that can provide this type of personalized service!
Recommended
Wonderful Trip
By: Tom
Reviewed on: 28 Jul 2015
Detailed planning went perfectly and was directly responsible for a superb experience. Well done!!
Recommended
Expert, timely, friendly service!
By: Mully
Reviewed on: 10 Aug 2015
Amy provided excellent travel advise and hotel recommendations. She was extremely quick to respond to all my questions and itinerary changes. Great overall experience!
Recommended
Friendly, professional and reliable service
By: christalee
Reviewed on: 23 Oct 2015
I was more than pleased with my trip arrangements that Amy Rectenwald provided for a weekend getaway to Vegas. She had a great deal of patience with us, as we did not have definite plans or a desired hotel chosen. She checked into things and got us the very best deal that I couldn't have found. We were able to check in early to our hotel and had a lovely personal thank you note from Amy upon arrival. After a fun first day of sightseeing, we return to our room to an extra special surprise, chocolate covered strawberries and a note to enjoy our stay from Amy. This is going above and beyond what is ever expected, shows her personal attention to detail and her clients. I will not only choose Amy as my personal travel agent, but have highly recommended her to friends and business colleagues. Thanks Amy! I hope to be planning something fun again soon with you!
Recommended
Great trip advisor for our honeymoon!
By: kkittka453
Reviewed on: 27 Oct 2015
Amy helped us plan our honeymoon trip to California. She booked great hotels for us that were exactly as we requested...with beautiful vistas, friendly service, and convenient locations. Some of the places she had booked for us she had experienced first hand which made it easier for us to imagine what the trip would be like. She let them know at several places that it was our honeymoon which got us a few perks! She recommended great restaurants for us to try and even mapped everything out for us before we were ready to leave. It was the vacation of a lifetime and we were so grateful for Amy to help us plan it. Highly recommended!! :)
Recommended
Professional Accommodating Service
By: linny
Reviewed on: 28 Oct 2015
Amy was a delight to work with. She listened carefully to our requests and anticipated future needs. She also quickly responded to all questions we had. She had to coordinate 7 people utilizing different airports to our destination. We will definitely contact Amy again when we travel.
Recommended
The Best Travel Agent!
By: Samantha
Reviewed on: 08 Dec 2015
Amy did an amazing job finding us the perfect spot to vacation at. The resort had everything we were looking for. She made the process so easy, we didn't have to worry about anything at all! I have already recommend her to more of my traveling friends! :) Thanks Amy!!
Recommended
Wonderful recommendations!
By: mns
Reviewed on: 23 Jan 2016
Amy is an amazing travel advisor. She is professional, knowledgeable, friendly and very patient. All of these being very important characteristics when choosing a travel agent. My husband and I love to travel. We have wanted to travel to Europe with our kids for a few years now. We waited until we thought our kids were at a "good age" for this trip. Our dreams became a reality thanks to Amy guiding the way!! The itinerary Amy helped us put together was perfect. The flight bookings, rail bookings, transfers, tour guides, and every tour we took was phenomenal. Amy put a lot of attention into the details of our trip. She was cognizant of the ages of our children and their energy levels when creating our itinerary. Every detail and logistic was seen to and occurred flawlessly. Memories to last a lifetime were made! Amy was very patient with the countless questions and concerns we had. Thank you Amy for everything! I give Amy my highest possible recommendation! She is simply amazing!
Recommended
5 Star Planning & Service!
By: KatieN
Reviewed on: 30 Dec 2015
Amy did a wonderful job of making a dream trip come true for my family and I. Her service was excellent, her recommendations were top notch and she was always there to help me every step of the way. I can't wait to have her assist us with our next journey!
Recommended
Exceptional!
By: 60
Reviewed on: 14 Jan 2016
Amy did a fantastic job in planning, organizing and seeing the project through the end. Would recommended Amy to anyone interested in planning a vacation!
Recommended
excellent trip, excellent agent!
By: Judd
Reviewed on: 21 Jan 2016
Can't say enough about the trip and how wonderful Amy Rectenwald was to work with. She had my back the whole way!
Recommended
Another Perfect Trip by Amy
By: LJ
Reviewed on: 14 Feb 2016
Once again, Amy put together the perfect last minute get away to beat the winter blues! My husband and I have complete trust in Amy's ability to use her professional resources and personal travel experience to develop trips that go above and beyond our expectations.
Recommended
Amy Rectenwald is the BEST!
By: Murph
Reviewed on: 15 Mar 2016
Premier service, great food, awesome support staff for Chichen Itza excursion. Would recommend for 50 and older, don't bring your kid/teen.
Recommended
"every detail handled ..every trip!"
By: China traveler
Reviewed on: 05 Apr 2016
Amy has gotten me over and back to China 4 times now...and each and every trip has been flawless...Everything handled before I leave, and everything goes exactly as planned when I am there.
Recommended
Stress free!
By: BRS
Reviewed on: 03 Apr 2016
I gave Amy our interests, budget, dates and a few specific parameters. She made a few recommendations. We picked the get away we like and were on the beach our first day of Spring break by 10 am! The travel was flawless, the hotel/resort beautiful with activities to entertain my entire family. Amy is charming, knowledgable, professional, and customized to our family dynamics. We have already begun planning our next travel plans with her.
Recommended
Amy is amazing!
By: adifferntamy
Reviewed on: 08 Apr 2016
Amy is detailed oriented, quick, and picks the best places with the most amazing service. Every hotel the staff knew our names and seemed to anticipate every need/request. I don't know how she does it - but I won't work with anyone else as long as she is in the business. She also planned a fantastic private tour on short notice, which has been the highlight of this trip.
Recommended
Every detail accounted for!
By: jsw6113
Reviewed on: 06 Jun 2016
Everything was lightyears above what we could have planned on our own. It was a wonderful experience, stress free, and every single detail was accounted for! We had no problems what so ever and were able to just relax and enjoy our travels! Just what a vacation should be! (or an anniversary trip in our case!) We highly recommend Amy as she work wonders!
Recommended
Weekend in San Juan
By: Mat
Reviewed on: 28 Jun 2016
Thanks for creating a fantastic weekend in San Juan for us. We had a great time and truly appreciate your help and the extra touches you added. Can't wait for our next trip!
Recommended
Easy planning a great adventure
By: Ssandrock
Reviewed on: 06 Jul 2016
Amy did such a great job helping us get to Talum, Mexico. We told her where we wanted to go and she did all of the organizing and planning. It was hassle free and she was very prompt on getting back to me with info I requested. I would highly recommend her to anyone wanting to plan an adventure.
Recommended
Exceptional Service!
By: Becki
Reviewed on: 06 Jul 2016
Amy is a gem. From the first email exchange to the follow up upon our return, she thought of every detail. Each piece of our trip was well thought out, organized and truly exceeded our expectations. The air, train and car travel - each excursion - all the hotels were perfect. We requested a few last minute additions, no problems! I was never one who thought I'd ever *need* a travel advisor, and I am a changed traveler. I know because we used Amy our vacation was a one of a kind experience, stress free, and beyond anything I could have conceived on my own. I can't wait to go away again!
Recommended
Exceptional service
By: CDG
Reviewed on: 15 Jul 2016
Amy was fantastic! She planned our trip and it was phenomenal! Top notch - high quality - excellent service! She took care of all the details - I am recommending her to everyone I can!
Recommended
Felt like VIPs!
By: LuisaK
Reviewed on: 07 Sep 2016
Amy was wonderful! She gave us great recommendations of hotels and all the extras were amazing! Getting personalized notes from her at both hotels made us feel so special. No doubt I would recommend Amy to all my friends, when you book with her, you are guaranteed a worry-free vacation. She is the best!
Recommended
Great family vacation.
By: kkocan
Reviewed on: 25 Jul 2016
This is the third trip we've used Amy for in the last couple of years. The trip was great and went off without a hitch. Flight was easy and no hassles, resort was perfect for our family and the kids loved the resort she found for us. I would highly recommend using Amy and for any family looking for a great vacation would highly recommend the Iberostar resorts.
Recommended
Great help
By: Traveler
Reviewed on: 29 Jul 2016
Everything went as planned. Excellent trip.
Recommended
Great service
By: Jody57
Reviewed on: 05 Aug 2016
Amy was very helpful with the planning and booking of this trip. She promptly answered any and all questions we had.
Recommended
Amy is our go to!
By: The Tees
Reviewed on: 10 Aug 2016
Thanks for everything you suggested and arranged Amy to make our holiday to Europe so memorable. Nothing was a problem and this was truly our best holiday experience. Bring on our next adventure in 2017. Thanks again!
Recommended
Expert trip planner!
By: Randomguy
Reviewed on: 25 Aug 2016
Amy did a great job helping to set up an itenerary for our family that involved a number of locations and hotels. She also had great advice about how to save money on rental cars and flights as well. All in all, I would strongly recommend her and look forward to dealing with her in the future.
Recommended
Listens to what we want
By: Susan B
Reviewed on: 10 Oct 2016
Amy did a great job in planning our trip to Italy and Sicily. She made adjustments to the plan to fit what we wanted to do and see. The AXUS App made travel so much easier!
Recommended
Another great trip!
By: carrieann0306
Reviewed on: 28 Nov 2016
This is the 2nd time I've worked with Amy. Once again, her recommendations were spot on! The resort was amazing, along with all of the wonderful weather!
Recommended
Perfect!
By: Hugh8
Reviewed on: 06 Dec 2016
Amy was wonderful!!! For someone who hasn't traveled in a long time, She not only set things up, She helped me in ways she'll never know. Secured my needs and lessened my foolish fears. I will trust her again and recommend her to everyone! Amy is the BEST!!
Recommended
Expert advice and assistance!
By: RCM32
Reviewed on: 05 Jan 2017
What a fantastic trip to Iceland that Amy Rectanwald helped coordinate. Amy took care of all the airfare, hotel, and car rental arrangements. She even arranged support with our personalized GPS, international phone charges, and answered all our questions with regards to tours, special sights, and points of interest. Amy rocks - and we will definitely be back for all future traveling plans!
Recommended
Amazing!
By: England
Reviewed on: 01 Feb 2017
We just returned from a fabulous 15 day vacation to England and Austria. This is our 2nd trip we have booked through Amy Rectenwald. Amy is nothing short of impressive. Her attention to detail, knowledge, professionalism and patience is truly spectacular. Will definitely be booking all of our future trips through Amy!
Recommended
Grand Cayman
By: HF
Reviewed on: 24 Jan 2017
Amy is wonderful; she's easy to work with and always has all the answers.
Recommended
Italy trip
By: linny
Reviewed on: 04 Mar 2017
Always excellent. Amy is very responsive and offers good suggestions.
Recommended
Cancun
By: Hugo
Reviewed on: 06 Mar 2017
Amy is a pleasure to work with and she met our expectations. She guided us through the process in a very clear and concise manner.
Recommended
Cancun, Mexico
By: Chris
Reviewed on: 10 Mar 2017
Amy was wonderful to work with. It was our first all- inclusive and she took care of everything for us. She left no small detail to chance. It was an amazing experience for us and I would highly recommend her for any future trips, for our own as well as for anyone else.
Recommended
Disney Review
By: Dave
Reviewed on: 17 Mar 2017
Great!!!!!!!!!!!
Recommended
Philadelphia
By: dkp
Reviewed on: 20 Mar 2017
Amy was professional, personal and great to work with. She recommended a wonderful hotel within walking distance of everything we wanted to do and the hotel had an outstanding, friendly staff.
Recommended
Wonderful trip to Mexico!
By: lsw
Reviewed on: 19 Mar 2017
This was our second trip (first to Scotland, second to Cabo) planned by Amy. Both trips have been outstanding. We have appreciated the personal attention and the way Amy designs a trip to be exactly what we're looking for!
Recommended
Napa Valley
By: Christi
Reviewed on: 27 Mar 2017
Working with Amy was an absolute pleasure. She saw to every detail and helped to make this trip so much more than what was anticipated. Thank you, Amy!!
Recommended
Mexican Family Vacation
By: Brian
Reviewed on: 05 May 2017
Amy was wonderful to work with. I put her in a tough position of keeping it a secret from my wife since I was surprising her and my children with the trip. She helped pull everything off and also exceeded even my expectations on the trip itself. Anyone would do themselves a huge favor letting her plan your next vacation.
Recommended
beijing trip
By: judy
Reviewed on: 01 Jun 2017
she is the best always attentive to details, and willing to go above and beyond. She makes traveling easy.
Recommended
AR
By: hawkeye
Reviewed on: 05 Jun 2017
Wonderful. She gets the details correct, acts in a very timely manner, adds all upgrades that are available, puts her personal touch on every trip, and has great suggestions for activities in the area.
Recommended
A Gem!
By: Becki
Reviewed on: 29 Jun 2017
This is our second trip to Europe that we have used Amy and all her infinite wisdom and every aspect of our many stops and adventures was perfect. We basically just had to show up and enjoy!! From information preloaded in the app to the packet in our first hotel room - every details had been attended to - the hotels, the guides, the local contacts she took care of everything!! I have said this a thousand times since our first trip with Amy, to anyone who asks, I will never plan a trip without her again - it makes all the difference in the world!
Recommended
Ideal Ireland Trip
By: Jess
Reviewed on: 09 Jul 2017
Amy took what we wanted for our trip to Ireland and matched our needs completely. Her picks for B&Bs and parts of the country were spot on and her time and attention were prompt. Working with her was a pleasure and I look forward to book again!
Recommended
San Francisco/Monterey
By: Kathy M
Reviewed on: 10 Jul 2017
Amy was very knowledgeable, made great suggestions for our family and was extremely patient. Not being frequent travelers, we asked a lot of questions and made last minute changes and she was great through all of it. We made memories to last a lifetime
Recommended
Great job
By: Dan
Reviewed on: 04 Aug 2017
Made it effortless and easy. Thank you Amy!
Recommended
Hawaiian Honeymoom
By: Lolo
Reviewed on: 20 Aug 2017
Working with Amy was wonderful! She is so knowledgeable and enthusiastic and made the entire process seamless! We knew we wanted to go to either Bora Bora or Hawaii. She provided us with a variety of options and we decided Hawaii was a better choice for us. We completely entrusted her to select which islands, to determine accommodations and car rentals/transportation, and to suggest excursions. We couldn't have been happier with her choices! From start to finish, we loved every minute of Kauai, Waikiki, and Maui. We are so grateful to Amy for the time, energy, enthusiasm and love she put into planning our honeymoon! We will certainly look to Amy for her expertise on any future travels!
Recommended
Ireland
By: Steve Brame
Reviewed on: 13 Aug 2017
Amy is terrific. There is literally nothing that she won't do or research on behalf of clients. We have taken three trips with Amy as our advisor and each has been organized and well thought out. Everything is thought of. We will be back!
Recommended
Italy and Switzerland
By: VB
Reviewed on: 24 Aug 2017
We had an amazing trip because of Amy. Every single thing went beautifully.....three flights, three hotels, several trains and drivers, nine excursions, and all dinner reservations etc were planned perfectly. We did not have any little hiccups at all. She is a delight to work with and is responsive and action oriented and has great ideas....we really had a trip of a lifetime because of her!!!!!!
Recommended
Great Support
By: Shartford
Reviewed on: 24 Aug 2017
She was super helpful and quick to respond to all me needs and questions. Hugely appreciate her help and would recommend her to others!
Recommended
Honest Review from a Non Disney Fan
By: Not A Disney Mom
Reviewed on: 15 Sep 2017
My kids (13 & 16) had been pushing hard for a Disney Vacation. We have been before years ago and I swore I would never go back. The crowded parks, pools, lines, everything about it rubbed me the wrong way. I consulted with Amy about any sort of compromise we could come to that would give my children the "Fun Disney Experience" they were craving and allow my husband and me a relaxing, low-stress vacation... A formidable request... I'm happy to report she pulled it off in Spades - She booked us at the Four Seasons, arranged all of our park-hopper passes and stuck with me during the months prior to our stay alerting me of all the deadlines/opportunities/all that frustrating Disney stuff that has to be done in advance. The Four Seasons was the key to this successful venture - A beautiful, uncrowded and spacious resort. Kids enjoyed / We enjoyed. So many amenities. Food was incredible. Best hotel we've stayed in the U.S. Thanks to Amy, we will probably return to Disney.
Recommended
Ireland!
By: RobinBG
Reviewed on: 25 Sep 2017
Amy did a lovely job of planning our itinary for Ireland! Her recommendations of hotels was just what we liked, and the trip itself was just right. Amy was always prompt in returning messages - reminded me of deadlines and helped me think about packing, etc. All the details were taken care of so we could enjoy our trip. AND... she made the whole process FUN!!! Thank you Amy!!
Recommended
Amazing Service.....Again!
By: Jim D
Reviewed on: 24 Sep 2017
Amy is always a pleasure to work with. She is responsive, knowledgeable, thorough and always a pleasure to work with. She has an extensive understanding of the industry and always has insightful and meaningful suggestions on amazing properties and places to visit. On this particular occasion a previously planned trip had to be cancelled at the last minute due to Hurricane Irma. Within hours, Amy was able to assist us in finding a new travel destination and had made all of the necessary arrangements for what turned out to be an amazing trip to Jackson, Wyoming. I'd highly recommend anyone looking to plan a trip take advantage of Amy's extensive knowledge and superior customer service!
Recommended
Perfect getaway at the Sweetest Place on Earth
By: Christa
Reviewed on: 04 Oct 2017
It is always a pleasure working with Amy, whether it be for a work or personal trip. This particular trip was both work and personal time. It was a last minute trip, and she made it happen instantly with no work on my end at all. All I had to do was call Amy and say where & when I needed to be and she took care of the rest. it doesn't get any easier. We received excellent service upon arrival at the Hershey Hotel by all of the staff. Our stay was wonderful, the lowers at the hotel were absolutely gorgeous, the hotel breakfast was delicious (and included in my package), we did some shopping (another bonus with my package) and enjoyed our stay in one of my favorite places. Thanks so much to Amy Rectenwald for her friendly and efficient service. I would highly recommend her to anyone for any type of trip, large or small, personal or business. This trip was just overnight and she made sure it was perfect.
Recommended
Polar bears
By: Mry
Reviewed on: 27 Sep 2017
Amy was thorough and inventive. She planned the trip around the sights I wanted to see.
Recommended
Awesome Agent
By: Bruce
Reviewed on: 09 Oct 2017
Amy is thorough, detailed and always ensures that her clients are treated well
Recommended
Two Week Italian Vacation
By: Meg
Reviewed on: 25 Mar 2018
When I first reached out to Amy I sent a VERY lengthy email outlining everything that had come to mind as I started to plan our Italy trip. This was my first time out of the country, a late honeymoon of sorts, and I wanted to make sure my husband and I fit in as much as possible while sticking to our budget. I was worried Amy would see my email and run for the hills. Instead she responded and took everything we were hoping to see or do into consideration, offering her insights and guidance along the way. The trip Amy planned for us was absolutely amazing. We had the best vacation ever in Italy and felt like we were in great hands the entire time. We can't thank Amy enough for taking the time to listen to us and help us plan a trip that was exactly what we were looking for. I'll end by saying this - if Amy gives you advice, take it. We chose to do a few things differently than she advised and in hindsight realized she was totally right! We will be reaching out to her again for planning.
Recommended
Fabulous advisor
By: Jo
Reviewed on: 27 Oct 2017
Amy is very detail oriented and made sure everything was planned according to our preferences.
Recommended
Disney
By: Doc & Robin
Reviewed on: 30 Oct 2017
Perfect. Amy arranged things better than we could ever have done for ourselves, and asked all questions promptly and well!!
Recommended
Honeymoon Review
By: Court & Mike
Reviewed on: 20 Nov 2017
Amy helped my husband Mike and I plan our honeymoon in October-November 2017 and choosing to work with her was one of the best decisions we have made! Amidst all of the wedding planning craziness, it was SO nice to have Amy on top of the honeymoon. Amy is patient, extremely responsive, kind, dedicated, knowledgeable, easy to talk to and an overall pleasure to work with. She planned for us two unforgettable weeks in Cabo San Lucas at the Resort at Pedregal and One & Only Palmilla and every single day was absolute perfection. The amenities we received through Amy/Virtuoso were great - spa credits, breakfast daily, upgrades upon arrival, etc. It was truly a stress free and enjoyable experience working with Amy and we will certainly not be planning any future travel without her! Thank you, thank you, thank you, Amy - you are the BEST in the industry! We are forever grateful for you and we will never forget our magical honeymoon. We absolutely recommend her to any and everyone!!!
Recommended
Maldives/sri Lanka
By: HeatherG
Reviewed on: 03 Dec 2017
It was great working with Amy. She was very helpful and prompt with replies. She made the process very seamless. All of her recommendations were on point!
Recommended
Good Job Amy!
By: JJ
Reviewed on: 29 Dec 2017
Amy - did a good job finding a trip that covered all of my requests with very little input from me which made it easy to just go away and check out. Thank you Amy
Recommended
Awesome Amy
By: Bruce
Reviewed on: 04 Jan 2018
Just finished a great trip to Northstar Tahoe. Amy is awesome - super responsive, effective and ensured our stay was seamless with regards to the accommodation booking. Will be booking another trip with her today
Recommended
Cancun X Mas
By: Cal
Reviewed on: 14 Jan 2018
Amy was excellent to work with. Very attentive to our needs and great communication throughout the process. Amy also had great contacts at our resort and leveraged her relationships there to secure some very nice perks for our family. Amy's recommendations to fit a nice family vacation within our budget actually exceeded our expectations.
Recommended
Great fun!
By: Hottie
Reviewed on: 14 Jan 2018
Just had a ball on our excursions planned by Amy Rectenwald! She knew exactly what we would love, and made it happen! Couldn't have been more pleased!
Recommended
Such a great travel agent!
By: happy traveler
Reviewed on: 15 Jan 2018
fantastic; she was so helpful with good ideas, took initiaitive with suggesting upgrades, and it was a pleasure to work Amy.
Recommended
Great travel agent
By: EdMc
Reviewed on: 21 Jan 2018
She was responsive, knowledgeable, and clear in her communications.
Recommended
Iceland trip
By: Rob Schep
Reviewed on: 15 Feb 2018
Great. Amy was very helpful in planing our awesome trip to Iceland
Recommended
Jamaica 2018
By: Suzanne
Reviewed on: 05 Mar 2018
Absolutely wonderful !! She offered me many, many options based on what I was looking for. Alsoways great about getting back to me to answer questions, etc.
Recommended
dianey
By: judy
Reviewed on: 05 Mar 2018
the best. We all loved the trip
Recommended
Great trip to Costa Rica
By: Matt C.
Reviewed on: 02 Apr 2018
Working with Amy was fantastic. She had plenty of great ideas and arranged an excellent family vacation to Costa Rica from start to finish.
Recommended
Overall experience
By: LCJC
Reviewed on: 23 Apr 2018
Amy was always very responsive when we contacted her, either by phone or email.
Recommended
China trip
By: Sean
Reviewed on: 18 May 2018
Super great, Super helpful, Super responsive,...All hours!
Recommended
Wonderful Trip!
By: MRFD
Reviewed on: 16 May 2018
Amy helped us plan an amazing trip to Italy. She booked our hotels, our train tickets for traveling around the country, day trips and tours of places like Pisa and Cinque Terre, and even drivers to pick us up from and take us back to the airport. Everything was pretty smooth, and the only minor hitches were not due to anything that was Amy's doing. We loved pretty much everything about our trip, and I will definitely need Amy's services again if we ever take another big trip like this!
Recommended
Seamless
By: BC
Reviewed on: 28 May 2018
We've been using Amy's services for some time and again just recently for a hotel stay in SF to attend a charity event. As per usually everything went seamlessly, we were booked for the club level, had beautiful amenities waiting for us and received a 4:00pm checkout Thanks Amy - you're the best
Recommended
Fantastic French Excursion!
By: Brame & Hendrix
Reviewed on: 29 May 2018
Amy is a phenomenal consultant. She takes your initial input, even if it is vague and non-specific, and turns it into a magnificent experience. We have worked with Amy on multiple trips, in multiple areas (domestic and international) and every detail is perfect. We will never take any big trips in the future without first consulting Amy!
Recommended
Italy 2018
By: Mat & Kim McCabe
Reviewed on: 13 Jun 2018
Amazing!!! We talked through everything we wanted to do/see and Amy took of everything. We were traveling with 2 teenage boys and it couldn't have been easier and we loved every second of our trip! The hotels were perfect, centrally located and we even got upgraded. The transports were on time and very nice boats and vehicles took us from place to place. We loved every restaurant recommendation, the suggested tours and the private tours were perfect! We felt very special and it really was the trip of a lifetime! We can't wait to go away again and Amy will be the first person we call.
Recommended
Wonderful trip!
By: Nv
Reviewed on: 25 Jun 2018
Amy was a pleasure to work with. We met with her before she began working on our trip and she encorporated as many of our wants as she could. We also received paperwork/vouchers prior to departing which were filled with great information. Every place Amy suggested and booked was amazing and I cannot say enough good things about her and the trip she planned for us!
Recommended
Jamaica
By: CDG
Reviewed on: 06 Jul 2018
Amy was an absolute dream to work with. She took care of every detail for our trip. We had zero problems or worries throughout our vacation experience. I would highly recommend her services!
Recommended
Another great trip!
By: Amy Spencer
Reviewed on: 06 Jul 2018
Amy does a fantastic job at coordinating our trips. She is a true professional from start to finish. Whenever possible, she adds perks. Two years ago it was a shared balcony with our friends and a private cocktail party. This year it was a free upgrade to an ocean view room. Amy always finds something amazing for us in our price range. I can't wait to start booking next year's trip!
Recommended
Smooth and easy
By: G
Reviewed on: 28 Jun 2018
From the booking to receiving travel documents- everything went smooth and easy...just like a foreign vacation should be:)
Recommended
Amy is the best of the best
By: Erin and Ben
Reviewed on: 22 Jul 2018
Amy is the most FANTASTIC travel agent anyone could ever hope for. My husband and i look forward to utilizing her services for all of our romantic vacays to come. So grateful to have had her help!!!
Recommended
Have Amy plan your next family vacation
By: julie
Reviewed on: 25 Jul 2018
My mom wanted to take my sister, husband, and me to Europe. She had never been, and making this trip was #1 on her bucket list. She wanted me to plan it, but I was very busy and didn't know where to begin, especially given my mom's mobility issues. I called Amy for help. She listened carefully and quickly came up with a plan: a river cruise on the Rhine. It was an amazing trip! As Amy had suggested, the cruise turned out to be the perfect way for my mom to experience Europe, and she had the time of her life. Amy took care of booking with Viking, advised us on things to do, and made sure we were all set with good insurance and our travel documents. She was always available when we had questions or concerns. You should definitely let Amy plan your family's next vacation!
Recommended
Mexico All Inclusive
By: JT
Reviewed on: 06 Aug 2018
Amy made a fantastic recommendation on where to stay in Mexico for an adults-only all inclusive. My only compliant was that she was not very knowledgeable about the flight arrangements. With every question I had, she would have to work with another third-party group to get answers. If I would have known that, I would have saved money, skipped working with Amy, and worked directly with the other organization (Fun Jet). Also, for the original estimate, I wish Amy would have mentioned the baggage fees, and included that in the cost. I felt like there were a few last minute, minor costs, that were just frustrating.
Recommended
Portugal Family Trip
By: Kristin Norton
Reviewed on: 06 Aug 2018
I love working with Amy! She makes it easy, and I appreciate that she doesn't mind a lot of back-and-forth via email. She's also great at taking into account the ages and interests of each member of our family and tailoring her suggestions appropriately.
Recommended
Triple Creek Ranch Honeymoon
By: Elizabeth
Reviewed on: 06 Aug 2018
From start to finish, Amy was wonderful! She had so many wonderful trip ideas and opened our eyes to all the possibilities. She handled our flight, resort reservation, and transportation. Every aspect was considered and we set off on our trip with no concerns knowing Amy had taken care of every detail! We are so excited to book our next trip with Amy!
Recommended
European vacation
By: Sparkle
Reviewed on: 18 Aug 2018
Amy was great in every way. She was always open to new suggestions and was willing to change parts of our itinerary at a days notice. It was a pleasure working with her and I can't wait to contact her for my next trip.
Recommended
.
By: Julie
Reviewed on: 14 Aug 2018
She was the best. Friendly, and fun to work with.
Recommended
Great trip
By: NJfamily
Reviewed on: 19 Aug 2018
Amy was easy to work with and had great pointers about how to think about our trip. She set up the trip in a way where we could hit all of the points of interest and still had some relaxing downtime in between.
Recommended
Bermuda
By: Casey
Reviewed on: 23 Aug 2018
Amy was amazing from beginning to end!
Recommended
Iceland
By: Grandma
Reviewed on: 13 Sep 2018
Absolutely excellent!
Recommended
Viking Cruise of scandinavia
By: Scubanellie
Reviewed on: 28 Sep 2018
Very good, she was promptly responsive.
Recommended
Fabulous!! I would always recommend
By: Pattyjanicki
Reviewed on: 07 Oct 2018
She is fabulous!
Recommended
Amazing trip to the Mediterranean
By: Meredith
Reviewed on: 30 Sep 2018
Just back from a fabulous trip to Greece & Croatia, and I can't thank Amy enough for all of her planning. On top of the cruise itself, she booked our hotels, restaurants and excursions...all of which were absolutely perfect. Amy is so easy to work with and incredibly organized. She goes above and beyond to ensure your trip is amazing. We loved the SeaDream (her recommendation) and will definitely be back again.
Recommended
My trip to Italy
By: Russ
Reviewed on: 01 Oct 2018
Third trip to Italy with Amy handling our itinerary, and as always a wonderful experience.
Recommended
Business & personal trips
By: Christa
Reviewed on: 07 Oct 2018
Working with Amy is wonderful and so easy. Whether it's when I need help planning a trip for a large group, planning a weekend get away or just an overnight stay for a work conference. I know I can call her or email her and get a quick response. I know she'll get me the best deal which will include Largay perks. I highly recommend Amy to my friends & business colleagues for any trip, large or small and business or pleasure.
Recommended
Amazing Weekend at Glendorn
By: Neil
Reviewed on: 16 Oct 2018
Our trip to Glendorn following our wedding was incredible, largely because of Amy's advice and the special touches that truly made our weekend amazing. From helping us select a room, to arranging the perfect activities, to special surprises throughout our stay - Amy's help was invaluable. We've already started planning a number of other trips with Amy and are lucky to call her a friend now, as well!
Working with Amy Rectenwald, you will have access to:
- An experienced travel guide whom you can rely on before, during, and after the trip
- Exclusive luxury resorts and properties
- Once in a lifetime experiences
Explore with the Best
Virtuoso Advisors are constantly pushing the boundaries in unique travel experiences.
Alliance programs are unique tailored experiences exclusive to travelers working with Virtuoso Travel Advisors.
learn more
Ireland
Mexico
Italy
France
British Virgin Islands
Dominican Republic
Australia
Costa Rica
Greece
Jamaica
Maldives
Portugal
South Africa
Saint Barthélemy
Spain