Travel Specialties
Interests
Beach & Sun
Family Travel
Food & Wine
Spa Vacations
Destinations
United States - All
Canada
United Kingdom
Antigua And Barbuda
Bahamas
Selling Travel Since
1997
My Background
Amy Daniel is the Sales Manager and Senior Travel Advisor for Alabama World Travel in Montgomery, AL. She's been in the travel industry for 20 years and is a Certified Travel Associate (CTA). She has a bachelor's degree from Auburn University at Montgomery.
Amy has been nominated for Travel Agent of the Year as well as nominated as one of Travel + Leisure's top agents.
Amy's personal specialties include Caribbean Island Getaways, Spa Vacations, Disney Destinations, European River Cruises, and Family Travel. Amy has several certifications in these areas. She has been recently named as a top selling Travel Advisor for a tour operator that specializes in Caribbean travel.
Amy uses her contacts around the world to orchestrate the most unique vacations for her clients. Amy enjoys creating extraordinary travel experiences for families and friends to share with each other. Amy resides in Montgomery, AL with her husband of 19 years, Stephen, as well as her girls Emily and Caroline.
Places I Have Traveled
Reviews and Recommendations for Amy Daniel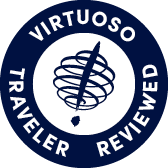 Virtuoso Verified Traveler
All reviews are from confirmed guests sharing exclusive insights
Sort reviews by
Recommended
Simply The Best!!!!
By: PapaBob
Reviewed on: 15 Oct 2013
When it comes to Amy Daniel, let's just say that I would not book a trip without her. She is simply "THE BEST". When it comes to travel, and my wife and I love to travel, the only two words we need to know are AMY DANIEL!!!!!
Recommended
Highly Recommended
By: Julie87
Reviewed on: 14 Oct 2013
Thank you for a wonderful experience! Our anniversary trip was super special because of you!
Recommended
HIHGLY RECOMMENDED
By: DJKAU1
Reviewed on: 21 Oct 2013
I will share that there should be no other travel agents out there that people should deal with besides Amy. Her level of professionalism and knowledge is first rate, timely, and always needed, whether it is a short Disney trip or a lengthy cruise or world jaunt. I have used Amy for over 13 years now, and have referred many clients to her, never once worrying about how she would take care of them. Virtuoso is lucky to have someone of her caliber associated to the organization. Thanks.
Recommended
excellent service
By: Greg V
Reviewed on: 30 Oct 2013
Amy is always personable and takes care of needs, fixes problems if they arise. The best testament to her is that we consistently book with her, for our cruises.
Recommended
She is simply THE BEST!!!!!!!!
By: Bob
Reviewed on: 25 Nov 2013
Amy is simply the best. She does everything in planning the trip, making the reservations, going the extra mile to suggest all sorts of things to make your trip special, easy, relaxing, exciting, and just plain wonderful. My wife and I will not make a trip of any kind without first calling Amy!!! She is without a doubt the TRIPSTER!!!!!!!!!!!!!
Recommended
Best of the Best!
By: Eric
Reviewed on: 26 Dec 2013
We first worked with Amy for our honeymoon, and we absolutely love the great service she provides. She always goes above and beyond to make sure that we have everything we need for our trips, and that everything is going to be perfect for us. On top of her knowledge and helpfulness, Amy is really fun to work with. She has a great sense of humor and always loves to have a laugh with you. If you're looking for a travel consultant, you couldn't find someone better than Amy!
Recommended
Highly Recommend
By: Cathy
Reviewed on: 11 Jan 2014
Amy has put together several trips for me over the years and I would not think of calling anyone else. She asks the right questions and works within our budget. She follows up to be sure everything went as expected and attends to things that may cause any inconvenience for us. Call Amy today!
Recommended
shes the best...used her for many years
By: beachbum2
Reviewed on: 21 Mar 2014
We had a family trip through out Europe. Everything was perfect . We did wine tours , shopping , private drivers etc. Not one experince was anything short of perfect!
Recommended
Best in the Business
By: Just George
Reviewed on: 31 Mar 2014
I can book a cruise or a country tour in less than 5 minutes.  That's because Ms. Amy Daniels is my agent.  She is reliable, efficient, knowledgeable, expedient, and knows her trade better than any other travel agent I ever dealt with.  She not only knows my preferences, but those of my travel companions as well.  Over the years, she booked 13 Princess cruises and a guided land tour of  Ireland; all were most enjoyable because all occurredwithout incident.  Eight of the cruise involved one or more pairs of travel companions - all of our schedules were coordinated.  She not only well represents Virtuoso, but also is the "in-house" expert on anything Disney and Princess Cruise Lines.  She is second to none!
Recommended
Great experience. Second cruise better than the first, and first was terrific.
By: Richie
Reviewed on: 04 Jun 2014
Recommended
Highly recommend
By: Bonnie14
Reviewed on: 14 Jun 2014
Secrets at Punta Cana was simply amazing!!  The all-inclusive was definitely that - all-inclusive!  It was beautiful, the service was over the top & far exceeded my expectations!  The room was perfect & the most comfortable bed I have ever slept in. The cleaning crew cleaned the room twice a day, re-stocking the frig & leaving fresh towels each time. The entertainment was great, along with the dining options. The beach was beautiful!  I did not want to leave!!!  We will stay longer next time!  Thank you to Amy Daniel for recommending this trip & handling everything for us!!
Recommended
Highly Recommended!
By: Niki
Reviewed on: 16 Jun 2014
Our trip to the Royal Hideaway in Playa del Carmen was simply 5 stars! The resort was highly recommended by Amy and it was far better than we could imagine! Thank you for your expertise and excellence!
Recommended
Highly recommend
By: Papa26
Reviewed on: 24 Jun 2014
Another great trip and another great job by Amy.  From our overnight stay in Atlanta to our four nights in Cancun, Amy had everything so perfectly planned that all we had to do was show up and enjoy.  it was the most relaxing trip I have ever taken, and yet, it was filled with great adventures and fun times.  The only disappointment to me was that from the time we left home to the time we got back home seemed like moments rather than days.  That was due to the excellent planning by Amy and the ease of the trip.  This trip, like every trip Amy has planned for us, was just awesome.  And, as usual, on our way back home, we immediately started talking about where Amy could send us off to next!!!!  Amy and Virtuoso are the perfect travel combination!!!!!!
Recommended
Great Trip! Great place!
By: Traveler1
Reviewed on: 21 Jul 2014
Very relaxing.  Beautiful seashore, pristine water, ideal weather.  Great attention to detail.  Most relaxing trip in a long time and highly recommend.
Recommended
We just love Amy
By: L&M
Reviewed on: 08 Aug 2014
After booking several trips with Amy, we would not use anyone else.
Recommended
Great Puerto Rico Trip!
By: BartandTeri
Reviewed on: 06 Aug 2014
Could not have had a better 30th anniversary trip than the one Amy Daniel booked for us! Puerto Rico was way beyond our "beautiful" meter and the service from Amy was always top notch! We loved using AWT again and will continue to do so! Amy always recommends the best spots, makes our travels easy, from flight to hotel. No worries on our end. I have recommended Amy numerous times and will continue to do so. Thanks, Amy for a wonderful dream vacation! Who knew Puerto Rico could be so much fun!
Recommended
Awesome Trip
By: Hobo Louie
Reviewed on: 15 Sep 2014
This was Amy's recommendation for our beach anniversary celebration and it was all that she said it would be. We had a wonderful anniversary weekend! We will go back there!
Recommended
What a wonderful experience!
By: Collins
Reviewed on: 02 Nov 2014
This made our 4th trip but now that our oldest daughter is 2.5 she is really into all the princesses. Amy made it possible for us to dine with her favorites and get to see them one on one. She arranged for us to attend the Frozen Sing a long and she loved that. The magic bands are awesome and make the trip easier. We have booked trips through Amy for 11 years and will continue due to her great customer service. I appreciate her being flexible with my families schedule and budgets.
Recommended
Highly Recommend
By: LWO
Reviewed on: 13 Nov 2014
Exceptional travel agent that I have been using for 20 (+) years. Highly recommend for all travels. Very attentive and answers all questions promptly and professionally.
Recommended
One of a Kind
By: Mr. P
Reviewed on: 28 Nov 2014
Over the years, I've come to the conclusion that: 1. Amy pays as much attention to my trip as she would her own. 2. Her involvement with the supplier is always conducted with my interest as primary. 3. She exhibits a high degree of accuracy is detailing the products AWT/Virtuoso offer. 4. Her business acumen always makes one feel they are the most important person on her schedule, that she is more than willing to interrupt a busy schedule for an idle war story, and that she always has the "stuff" to make things right. 5. She enjoys doing what she's doing - and it shows.
Recommended
Very good, as usual
By: Satisfied
Reviewed on: 01 Jul 2015
As usual, Amy did a good job on arranging our recent trip. Setting and arrangements were entirely up to snuff, and she trouble shoots for us, when questions or concerns arise.
Recommended
Fabulous friendly expert service
By: Michelle 21
Reviewed on: 28 Nov 2014
I will never book a trip without the help of Amy. She was very informative, friendly and absolutely the best to talk to. I have recommended her to many of my friends for any and all of their future trip plans!! Thanks for making our Disney vacation as magical as I dreamed!!!
Recommended
Our go to person for all travels. Would not consider using anyone else.
By: May
Reviewed on: 01 Dec 2014
We have used Amy for all our travels. She has always given us expert, friendly advice. She has always answered all our questions thoroughly, answered our emails quickly. We look forward to using Amy again very soon!
Recommended
Amy Daniel
By: Clint
Reviewed on: 14 Feb 2015
Amy does a super job and goes out of her way to take care of even the smallest of details.
Recommended
Beyond Fantastic!
By: Brian
Reviewed on: 23 Feb 2015
This was our first family trip to Disney World in Feb 2015. And I must say everything that was planned for us went off without any problems. The resort was perfect, our travel to and from the parks, our restaurants and fastpass picks were all spot on! Everyone had a great time. We've only been back a week and we're already thinking of planning for next year! I'll definitely be recommending Amy Daniel of AWT in the future. Thanks!
Recommended
New Orleans trip
By: Not totally satisfied one
Reviewed on: 22 Mar 2015
Hotel was nice and clean with a friendly staff the only problem we had was that the room we stayed in had no microwave oven, refrigerator, or ice bucket. We were on a anniversary trip paid 900 dollars for a basic room also to top it off we had to hold 300 dollars on a credit/debit card that we wasn't aware of . On top of that breakfast for two we had egg omelets I had a biscuit and a small fruit bowl he had pancakes in bacon with his and we both had a cup of coffee for 77 dollars plus tax
Recommended
Virturos indeed!
By: ontheAbus
Reviewed on: 31 Mar 2015
Amy took amazing care of us. When initial plans fell through with one company, she found an even better replacement. Gave us experienced and trusted advice.
Recommended
Great customer service
By: Kristie
Reviewed on: 02 Apr 2015
Amy has booked several trips for us and always does a wonderful job. This trip was no different. Everything was great.
Recommended
Serenade of the Seas Royal Caribbean
By: aufinc
Reviewed on: 10 Apr 2015
Amy always does a great job with finding what me and my family will enjoy. We Loved the ports. Falmouth is an hour from Ocho Rios. We did the Dunn's River falls. Excellent choice but don't do it with small kids. I should say be prepared to take turns hiking it. Grand Cayman is as beautiful as I imagined it. Amy recommended the turtle farm and it was fabulous. Great price and so much to do. You can spend a day there easily. Cozumel is always beautiful and one of my favorite ports. We look forward to using Amy for many years to come.
Recommended
Expert Friendly Service
By: Papa Bob
Reviewed on: 22 Jun 2015
Everything was done in a truly professional and personal manner. The accommodations were outstanding, the golf tee times and courses selected were perfect, and the advice on restaurants in the area was superb. Once again Amy handled everything perfectly for us. I do not go on trips of any kind without Amy's expert and friendly service. She is simply the best!!!!!
Recommended
HIGHLY recommeded
By: San
Reviewed on: 19 Jun 2015
I have woked with Amy for several years for my travel plans. I truly value her suggestions and she hasn't failed me yet. My husband and I have recommended Amy with Alabama World Travel to several of our collegues and will continue to do so. It's a wonderful experience dealing with the level of professionalism Amy distributes and the pressure and stress that's eliminated when trying to make travel plans. Thank You
Recommended
Another Great Cruise
By: R and M
Reviewed on: 23 Jun 2015
Our 6th cruise (and Amy has planned 5 of them) and it was great. Although there was a glitch in our airport transfers, everything else could not have been planned any better. Amy is our go to person for all our travel needs. We are looking forward to our next trip. Thanks, Amy. You are #1 in our book.
Recommended
LOVE this knowledgeable Lady!!!
By: catyoung
Reviewed on: 18 Sep 2015
We absolutely LOVE this travel agent!!! She is so knowledgeable about ALL things travel. She has helped us plan all of our trips. She even advises me when I want to plan it myself, up to a certain point(LOL). She learns her customers so she can advise you on which trip is better suited for your personal style. We have been using her for approximately 15yrs. I was referred to her by a coworker & I now refer her to all my friends & acquaintances. This is what customer service is all about!!!
Recommended
Expert and very knowledgeable
By: Mel3
Reviewed on: 23 Oct 2015
Our trip went very smoothly due to the hard work of Amy. I would have never been able to get the tours or reservations she got for us. And the cruise she sent us on was the best cruise my husband and I have ever been on.
Recommended
The trip of s lifetime.
By: Jay You 3
Reviewed on: 26 Oct 2015
The trip of a lifetime made possible by Amy Daniels. Not one complaint except the trip did not last long enough!
Recommended
Best travel agent
By: Matty 197
Reviewed on: 29 May 2016
This was one of the best trips I have ever taken. Everything was arranged before we arrived and even traveling to a foreign country, we felt very comfortable and well-prepared. We had an excellent resort with excellent service. The food was delicious and our accommodations were beyond expectations. Our tours were well planned and were above expectation. I would highly recommend this resort and especially the travel agent who took care of everything well in advance.
Recommended
Over all a positive experience
By: Ivc79
Reviewed on: 17 Aug 2016
Hotels had drainage problems but rooms were nice. Needed more time in small towns and less time in Gretna Green. Guide was excellent very knowledgeable about all towns we visited. Shared personal stories about many of the places we visited. Spent a little too much time riding on the bus especially days 7and 8. We made many new friends riding on the bus even exchanged emails address so we can keep in touch. Breakfast and dinners were delicious. Needed to be told about pay toilets - 20 pince to 30 pinces each. Exact change required for some pay toilets. Over all a positive experience.
Recommended
So awesome!
By: JamesandErin
Reviewed on: 17 Aug 2016
Amy is so precious! She took care of everything for us! We didn't have any questions, she had it all covered! I know if we DID have questions, she would have been just a phone call away. We will definitely use her again!
Recommended
Another great trip in the books!!
By: Monkey
Reviewed on: 09 Sep 2016
Another great trip! Amy always takes such good care of us!!
Recommended
A wonderful way to travel!!
By: Carolyn
Reviewed on: 03 Oct 2016
Can't say enough about how good the trip was....we loved Avalon (good choice) and the river Cruise setting was a wonderful way to travel....great food ....not really any hitches to speak of and we managed to negotiate the challenge of strange airports and customs pretty well for being relatively inexperienced. All airlines, transfers and private tours which had been arranged in advance were excellent. We both loved Budapest but also loved Vienna, Salzburg and all the smaller villages.-just so very charming -and the river was beautiful. We wished we had done the Prague extension but next time. Our staterooms were forward and right across the hall from each other so we could open our doors and just yell across....close to important things like ice machine, main desk, cruise director and meals. Perfect! Look forward to talking with you more. We do have a couple of important items of feedback which we need to share so please call one of us. Thanks for all your hard work in our behalf!!
Recommended
Excellent Planning
By: San
Reviewed on: 17 Oct 2016
As usual the trip was a success. We had a wonderful time in New York. Amy did an excellent job planning everything all the activities in the big city. My only downfall was, it wasn't nearly enough time to enjoy all the sites. I will continuously use Amy for my future trips whether short or long trips. Her expertise is valuable.
Recommended
Knowledgeable, professional, responsive
By: KAJohnson
Reviewed on: 09 Nov 2016
Amy always plans us affordable, delightful vacations. We love the upgrades we get because of her- we have stayed at some very nice places! She listens to what we want and gives us great advice. Amy really knows her business- she is also good at returning our calls or responding to our emails. I love being able to call her and let her set everything up and handle the details. We fully trust her. Even though we are not her biggest clients, she spends time planning for us and discussing details. She gets things right! For example we would not have known to get a driver in Costa Rica, but she arranged this convenient and necessary service. My husband and I never plan a big trip without Amy, and we have recommended her to several friends who have planned trips with her also.
Recommended
worry free travel with a great travel agent
By: Peggy
Reviewed on: 15 Nov 2016
I have no complaints. The process going and coming worked well. The cruise was great until we encountered the loss of my sister. Princess staff were great. Having Amy handle the travel arrangement made the trip easy for us. Thanks Amy
Recommended
Great trip
By: David
Reviewed on: 07 Dec 2016
Every thing went great, although I got dates mixed up on "Behind the seeds tour" and was a day late. The cast member who I talked to helped us out and let us in on the tour anyway.
Recommended
Awesome
By: Rob
Reviewed on: 13 Dec 2016
Amy was fantastic! Not a single issue on the trip. Couldn't ask for anything more.
Recommended
Shiptrip
By: Becket33
Reviewed on: 07 Jan 2017
A little disappointment in the main dining menu. Pairing of items not normal. Ship was just fine. Good service.
Recommended
Amy is great
By: IlikeAmy
Reviewed on: 06 Mar 2017
I tried a local agent in my home town, once, but returned to Amy, because she is always helpful, and arranges things for our group (spread across three states ) to sit together for dining, etc. I think Amy is the best!
Recommended
Nothing but the Best
By: Mr. P
Reviewed on: 14 Mar 2017
Super. She knows her business and she knows me. No unexpected situations - my cruise and post cruise adventures were perfect. More importantly, Amy is caring, thoughtful, efficient, and giving, No request is unimportant and all needs get the same 100% attention. Her suggestions are solid, based on the knowledge of travel, and her suggestions always proved to be fruitful. She is the best.
Recommended
Greatest!
By: Jason
Reviewed on: 25 Mar 2017
Absolutely fantastic! Never had a single problem and all my questions were answered very quickly. We even made late changed to our itinerary and never had an issue.
Recommended
Phenomenal Service & Expertise
By: Angela
Reviewed on: 30 Mar 2017
I've worked with Amy for many years and planned a number of travel excursions, both nationally and internationally, and I can't imagine doing it without her! Amy brings great insight to the planning process, carefully recommending locations based upon how we enjoy spending out time and what it is we wish to gain from the experience, and her recommendations have always been dead on. She works within budget, and always manages to over-deliver!
Recommended
Wonderful Experience!
By: Shay
Reviewed on: 06 Apr 2017
Amy was such a joy to work with! Our trip was absolutely seamless! We were about to relax and enjoy our trip without any hiccups. Amy and Marissa listed to what we wanted and made sure our trip was enjoyed by all! This is not our first trip with Amy and it certainly wont be our last!
Recommended
Celebrity Equinox
By: El
Reviewed on: 10 Apr 2017
Great. Very attentive to detail. Very helpful in obtaining information. Went outof her way to help plan details.
Recommended
Great Travel Agent
By: Kyle S
Reviewed on: 07 May 2017
Amy was great to work with. I gave her very little detail of what I wanted (general area, time frame, and occasion) and she was able to put together an amazing trip that didn't break the bank. I would highly recommend Amy to anyone. She has planned trips for my family for years and never disappoints
Recommended
Hawaii Trip
By: Papa
Reviewed on: 05 Jun 2017
It is always great to work with Amy. She is the best!!!!
Recommended
Secrets St James
By: Pedro
Reviewed on: 03 Jul 2017
Working with Amy was a pleasure. She took care of every detail for our trip and made sure that all our questions were answered prior to the trip, usually within a couple of hours. Amy was up front about what to expect and gave tips for the trip which really paid off for us during the vacation. We have used Amy on all of our vacations and have always felt that she did everything that she could to make sure the trips were stress free.
Recommended
Professional
By: Amy
Reviewed on: 09 Jul 2017
Great. She always rises to the occasion
Recommended
Italy
By: Monkeyhurst
Reviewed on: 16 Aug 2017
Amy is always a great help in planning my vacations! Knowledgeable and friendly!
Recommended
Awesome to work with
By: Barbara m
Reviewed on: 22 Aug 2017
Amy helped me deal with my crazy schedule to make this trip happen. She understood all my wants in a single trip and help me find the trip to fit my needs
Recommended
Secrets
By: Pedro
Reviewed on: 31 Oct 2017
Amy was a pleasure to work with. This trip was especially tough because my wife had a broken foot. Amy made special arrangements through the airlines which were a blessing. Amy also made arrangements at the resort to accomidate us which made the trip even more enjoyable under difficult conditions. We have booked several trips through Amy and she has always gone above and beyond to make sure we get the most out our trip for the money.
Recommended
Dallas Trip
By: JG
Reviewed on: 13 Oct 2017
She listens to your desires and wishes and plans accordingly. We have always liked her suggestions. She's the best!!!
Recommended
Circle the Carribean cruise
By: Peggy
Reviewed on: 29 Oct 2017
Amy is a great person to work with Everyone I dealt with were just great. Amy and I have never met but I felt like she knew me and was there to meet our needs. Her help was much appreciated.Thank you
Recommended
Always satisfied!
By: Satisfied!
Reviewed on: 28 Oct 2017
Working with Amy and her associates is very easy. They meet our cruising needs from initial set-up, through payments and special needs. I highly recommend Amy and Alabama World Travel, and often suggest their service to my travelling friends, whether or not they live in the vicinity. In this day and age, we are fortunate to have the ease of electronic communication and the ability to use such good service from any geographic location.
Recommended
From the boot to the boat
By: Amy
Reviewed on: 01 Dec 2017
I can't say enough great things about Amy. She is not only helpful, she goes the extra mile to make sure you have a trip that will provide memories of a life-time!
Recommended
NYC
By: Marian
Reviewed on: 20 Nov 2017
Working with Amy was a great pleasure! Amy was extremely knowledgeable and professional through the entire process. Thanks to her, we avoided mistakes, and our transportation and accommodations were wonderful. We also appreciated her recommendations based on her considerable experience. We could not have selected a better travel advisor.
Recommended
Aruba
By: jeff
Reviewed on: 03 Dec 2017
Wonderful. She is our trip fairy!!
Recommended
Expert Advise
By: CCG
Reviewed on: 29 Nov 2017
Amy has been making amazing travel arrangements for me and my family for over 6 years and I wouldn't have it any other way! Just love her!!!
Recommended
Always good!
By: Sconnie
Reviewed on: 10 Feb 2018
Amy is very helpful and we enjoy working with her, planning our cruises. I highly recommend her and Alabama World Travel.
Recommended
Quick Trip to Miami
By: Bavarian Traveler
Reviewed on: 12 Mar 2018
As always, Amy plans a mean trip! It is full of fun and excitement. The flights and entertainment recommendations were the best!
Recommended
Always accommodating.
By: San
Reviewed on: 19 Mar 2018
I enjoy working with Amy. She is very knowledgeable on best hotels and travel routes to different locations. My last trip to Boston was wonderful, she recommended a hotel that was in the heart of Boston. It was accessible to allot of activity either walking or experiencing the transportation system in Boston. I had a ball, with the exception of getting stuck in Boston's March blizzard of 2018...lol.
Recommended
Always recommended
By: Anonymous
Reviewed on: 11 May 2018
I always recommend Amy. She does a great job for us.
Recommended
Nassau trip
By: jeffu3md@gmail.com
Reviewed on: 26 Jun 2018
It was a pleasure, as always, to work with Amy. I look forward to work with her in the future.
Recommended
Great service!
By: Elvin
Reviewed on: 01 Jun 2018
She was great! Extremely helpful in dealing with specific request. Great attention to detail.
Recommended
London and Paris Trip
By: Bob A
Reviewed on: 04 Jun 2018
Perfect. Amy is the best!!!! She puts together everything and takes the worry out of planning such a large trip. I would NEVER go on an extended stay trip without letting Amy do all the planning and making all the reservations, even for the meals. My experience and my motto is: TRIP=AMY
Recommended
Hawaii
By: Trey
Reviewed on: 15 Jun 2018
The accommodations she recommended were superb. Air and hotels had a few minor mishaps due to lack of detail probably on my end. Overall it was positive and my family had a wonderful time..
Recommended
Watson Vacation
By: Beth
Reviewed on: 22 Jul 2018
It was fantastic! Amy did a wonderful job researching options for our vacation and the cruise was so much fun! She picked great hotels on the drive down & back! Thank you Amy for planning a trip of a lifetime for us!!!
Recommended
Australia/Hawaii
By: S. Engles
Reviewed on: 30 Jul 2018
My family recently completed a 17 day trip to Australia with a 2 night stop over in Hawaii. This was the trip of a lifetime. Amy made sure even the smallest detail was taken care of. Amy has booked many trips for us. She is easy to work with and responds to emails in a timely fashion. I would highly recommend Amy and Alabama World Travel.
Recommended
Anniversary in Huntsville
By: Julie
Reviewed on: 08 Sep 2018
Great! Amy arranged our hotel stay at the Westin and dinner reservations at Cotton Row. The hotel was beautiful. Cotton Row was awesome!!
Recommended
She bailed us out!
By: Appreciative
Reviewed on: 27 Nov 2018
Amy did a wonderful job for us. We had some health issues and had to leave she cruise early, and Amy took care of establishing our travel insurance claim right away, with the result that the insurance took over as much as possible in booking flights, etc. Amy's advice on filing and help with required insurance paperwork was invaluable. I will never travel without insurance, and I intend to continue with Amy and her crew at Alabama World Travel!
Recommended
Disney Thanksgiving Trip 2018
By: Brian
Reviewed on: 30 Nov 2018
Awesome! She handles everything for you and has tons of experience! This is our second trip using Amy and everything was perfect!
Recommended
Amy Daniel review
By: MB
Reviewed on: 09 Jan 2019
She was very helpful in initial planning stage and helped us coordinate a large family trip that involved 3 family groups from two different states. She was easy to contact and kept us up to date on all the details. Have worked with her before and look forward to working with her again.
Recommended
Cruise vacation
By: Stan
Reviewed on: 11 Jan 2019
Amy did an excellent job planning our trip. She has planned many of our vacations and is very skilled in her work. She pays much attention to details and is very sensitive to our peculiar needs and desires. I would highly recommend her to others.
Working with Amy Daniel, you will have access to:
- An experienced travel guide whom you can rely on before, during, and after the trip
- Exclusive luxury resorts and properties
- Once in a lifetime experiences
Explore with the Best
Virtuoso Advisors are constantly pushing the boundaries in unique travel experiences.
Alliance programs are unique tailored experiences exclusive to travelers working with Virtuoso Travel Advisors.
learn more
United States - All
Canada
United Kingdom
Antigua And Barbuda
Bahamas
Croatia
Dominican Republic
France
Italy
Switzerland
Puerto Rico
Mexico
U.S. Virgin Islands