Travel Specialties
Interests
River Cruising
Ocean Cruising
Escorted Tours
Family Travel
Adventure
Destinations
United States - Alaska
Mexico
New Zealand
Ireland
Italy
Selling Travel Since
1978
My Background
I've been working as a travel advisor for basically my whole life. I worked as our company's Virtuoso champion for many years and I'm currently the senior travel advisor in our office in Cedar Rapids/Marion, Iowa.
I truly care – when someone asks me to plan their trips, I plan it as if it's my own. I want my clients to have those "Wow" factors and to build long-lasting relationships while helping clients explore the world and doing it 'their way'.
My Favorite Travel Destinations:
I absolutely love New Zealand exploring both North & South islands and experiencing sailing, sea kayaking, cycling, hiking, wine tasting, and exploring the National Parks.
River Cruising, especially with Viking River Cruises or AMA Waterways anywhere in Europe or Africa. Always a customer favorite
Destination spas and healthy retreats are also much needed escapes. Next on the list is Rancho La Puerto for a sister's getaway!!
My Specialties:
I love to plan travel for friends and family groups (including multi generational) with river or ocean cruising and creating custom touring options with the expertise of our Virtuoso partners.
Planning special anniversary trips is always a favorite, too!!
My "Wow" Travel Moments:
Snowshoeing in Glacier National Park
Sea kayaking at Abel Tasman National Park, New Zealand
Experiencing Machu Picchu - spiritual and amazing
Miraval 'Life in Balance' girl's getaway retreats - AAHH!!
Places I Have Traveled
Reviews and Recommendations for Diane Stickney Scholl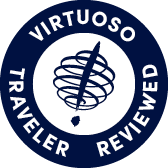 Virtuoso Verified Traveler
All reviews are from confirmed guests sharing exclusive insights
Sort reviews by
Recommended
Highly Recommended/Planning on going again!
By: Cold in CR.
Reviewed on: 05 Feb 2014
Diane's service was top notch. She was organized, knew what to ask, knew what to offer, made suggestions, kept within our budget, and was always available to answer questions. Some "extra's" were added to our vacation of which we were unaware at the time of departure, and between Diane and P-Holidays, everything went without any issues or complaints; except that we left +84 and came home to -4 degrees. Yikes!!Trip was fantastic, and have asked Diane "where will she send us next?"
Recommended
A True Professional
By: Sharon B
Reviewed on: 07 Feb 2014
Diane Stickney is a true professional in the travel business.  She is very organized, informative and works very expediently.  The trips that she planned for my daughter and I over the last years have been wonderful.  We look forward to our trip to Europe this May.  Our itinerary for London and Paris look amazing!  I truly enjoy working with Diane!
Recommended
Fabulous job
By: bigguy
Reviewed on: 09 Mar 2014
Diane worked very hard to accomodate our requested itinerary. A pleasure to work with and a real professional.
Recommended
Diane does the job that I ask her to do!
By: Bill
Reviewed on: 21 Mar 2014
I do business with Diane because of a long travel relationship. She knows what I expect and and I know what I'll get that is why I come back!
Recommended
Highly recommended
By: Mike Trosky
Reviewed on: 25 Mar 2014
Diane did an extraordinary job in planning our trip to Jamaica. She was extremely personable and took personal care of every step of the trip.  She asked for us to contact her, even using her personal cell phone if anything was needed during the trip.  She suggested using a VIP service upon entering Montego Bay. Outstanding service!
Recommended
Best Travel Agent Ever
By: DMF
Reviewed on: 28 Mar 2014
There is simply no agent like Diane.  She takes time to understand a client and then tailors her recommendations directly to your wants and needs. She can plan anything from luxury to budget, organized or freelance, land, sea or air.  Diane solves problems but, more important, generally anticipates problems and keeps them from happening.  She mixes enthusiasm with realistic assessment of whats affordable for you.  In short, there is no other travel agent I have worked with that comes within light years of Diane's drive, determination and competence.  
Recommended
Highly Recommended
By: Ron
Reviewed on: 23 Jun 2014
Recommended
Recommended
By: Bob
Reviewed on: 25 Jul 2014
Diane did a great job for us and I would highly recommend her as a travel agent. She helped us explore several different options as she identified our desires and worked to help us accomplish them. She also worked to get us the best possible prices and provided me with some good advice.Caravan Tours gave us a very good tour of Nova Scotia for a reasonable price. It is hard to please a busload of people 100% of the time but they did a pretty good job of that.
Recommended
Top Notch
By: CS24Fan
Reviewed on: 25 Jul 2014
Diane was awesome!  Her knowledge was great, her timing was even better and she was still able to help with our planning details for return flights while we were on vacation in Mexico.  I would highly recommend Diane for all future travel planning!
Recommended
By: Not provided
Reviewed on: 27 Jul 2014
Our trip was cancelled because of flooding in our house
Recommended
Wonderful trip all around!
By: KT48
Reviewed on: 16 Sep 2014
We both totally enjoyed the entire trip. Wonderful sights, great people, great food, good accomodations. Couldn't have asked for anything better,
Recommended
Worthwhile trip with wonderful itineray and excellant service
By: Pondlady
Reviewed on: 04 Nov 2014
Thanks to the expert help from Diane we were able to plan a trip that included the schedule and accomodations that we wanted to make our trip more enjoyable. Our trip was everything that we had hoped it would be and is definitely one that we would reccomend for others to enjoy. We will not hesitate to return to Diane for help with planning of future trips.
Recommended
Always the best
By: Jimmy254
Reviewed on: 07 Jan 2015
I've been working with Diane for several years now. She has always come up with the best options for me in regards to my travel plans. She really knows her job and does it well. I would never consider using anyone else or a different agency. Sometimes I get the impression that she is extremely over-extended and gets pulled in many different directions at once. Perhaps she could use some reliable help, or an assistant. She always comes thru for me.
Recommended
24 Hour Service Guaranteed!
By: Erica610
Reviewed on: 09 Jan 2015
We recently traveled out of the country for a vacation and were thoroughly pleased with Diane's help through the entire process! She helped us select a resort that met our financial guidelines, but also gave great reviews to solidify our decision. She was prompt in all communication we needed throughout the process. During our return flight from our trip, we had some major airline issues and no internet access. We were able to contact Diane through text messages while we were stuck on an airplane for 3 hours to get help with options! She responded immediately (even on a weekend evening) to make sure we were taken care of! What a relief to know we had someone working on new flights and accommodations while we were stuck in another country! We would recommend Diane's service to anyone who is planning a trip! We're so glad we booked through Travel & Transport!
Recommended
Diane Stickney of Travel and Transport - CR, is the absolute BEST!
By: Pam/Michael
Reviewed on: 23 Feb 2015
Our trip to Maui was the most wonderful two weeks, thanks to Diane and her expert advise and having the knowledge of being aware of what we like and don't like. We booked the same trip with her as we did last year. The Honua Kai Resort and Spa was the most wonderful resort! She is so good to talk with and in planning our trip. Any vacation we go on in the future, we will be contacting Diane again. She is THE BEST!
Recommended
Wonderful job!
By: TinaN
Reviewed on: 25 Mar 2015
Planned a trip to Cancun.. found a great price on Expedia and Diane and her company matched the price. Only difference being insurance was more. But overall had piece of mind having a travel agent having our back. We had a great trip and can't wait to plan another.
Recommended
Great service and very helpful!
By: AParmley
Reviewed on: 30 Mar 2015
Thanks for the help booking our tickets to China and communicating the airline changes along the way! It was a great trip!
Recommended
always concerned that things were perfect
By: RT
Reviewed on: 13 Apr 2015
Diane did a great job of dotting all the i's and t's because she knows I can be a monster if everything is not perfect .Great vacation , location , lodging and flightst . Thank you
Recommended
Great time
By: Anniversary
Reviewed on: 10 Aug 2015
Things could not have been better. The Disney package was perfect for everyone. The only thing that dampened it was the rain. Had some showers each day at Disney. Coco Bach Shuttle was very accommodating and right on time for each pickup. Because of the little travelers RCI put us in expedited check-in and we were onboard by 1215 and everyone was ready for lunch. Debarking was as organized that we had experienced. Luggage collection could not have been easier. Very organized. Everyone had a GREAT time and enjoyed it very much. Thanks Diane for all your efforts and expertise. The Martin Family
Recommended
Expert medical, last minute service!
By: Gerry
Reviewed on: 28 Sep 2015
Diane was very helpful and efficient in arranging my last minute travel to DC three days before the Pope,s visit. I went to visit my brother who had open heart surgery and had unexpected, bad complications. She was very concerned with my need to get there, rent a car and find a close hotel to the airport. Then when I wanted to come home early she also arranged my flight back at the last minute. I was too concerned about my brother to make the arrangements myself, and I could never have made the great plans that Diane made. She is the BEST and I am very thankful for both her expertise and her caring about me and my situation.
Recommended
Expert and Friendly
By: WIL
Reviewed on: 20 Nov 2015
Diane was very thorough, friendly and patient. I was a little apprehensive because of pre-paying for the trip, however everything (pick up from Beijing Airport, Travel Guide, and return to the airport) was a positive experience.
Recommended
Very friendly & flexible service
By: LJB
Reviewed on: 21 Nov 2015
Very friendly and flexible service. Everything went off without a hitch. Would definitely recommend Diane and Travel and Transport. Mahalo!
Recommended
FRIENDLY, HELP IN A PROFESSIONAL MANNER
By: SWOB
Reviewed on: 08 Jan 2016
DIANE WAS VERY FRIENDLY, AND HELPED SET UP OUR JOURNEY IN A PROFESSIONAL MATTER. FOUND OUT THAT SHE WORKED WITH SANDRA MARTENS, (I HOPE THAT I HAVE HER NAME RIGHT) FROM ILLINOIS?).. SANDRA RECENTLY HELPED US PUT A TRIP TOGETHER GOING TO COSTA RICA. WE WILL USE TRAVEL AND TRANSPORT WHEN WE CHOOSE OUR NEXT TRIP.
Recommended
Dream Ski Vacation
By: BillyMcG
Reviewed on: 10 Jan 2016
I asked Diane's assistance in planning my first ever ski vacation with my 12 year old daughter and 7 year old son. She came through in every way possible. We had the greatest 4 days in Keystone, Colorado swimming, skating, skiing and enjoying everything that beautiful area has to offer. I would utilize Diane's services again without hesitation and have already started recommending her to my friends and family. Thanks again for the trip of a lifetime!
Recommended
Just a fantastic experience!
By: Judy50
Reviewed on: 29 Jan 2016
We had a great time on our trip to four Hawaiian Islands through Collette tours! Everything about our tour went as planned! Diane's extra "above and beyond" service paid off when we were able to achieve our goal of departing from our scheduled tour to see the U.S.S. Missouri in Pearl Harbor the first day! Advice such as "take plenty of warm clothes--and gloves" for the sunrise on Maui was SO important--and we were more comfortable in the early morning mountain climate than most of the people on the tour! We are so grateful for Diane's expertise and willingness to help! She made our 50th anniversary trip a truly wonderful one!
Recommended
Great Hotel!
By: Sarah
Reviewed on: 01 Feb 2016
We loved Live Aqua Cancun! Beautiful hotel, wonderful food, clean, quiet beach. It was perfect!
Recommended
Expert and helpful service
By: Lori43
Reviewed on: 10 Feb 2016
Diane planned the perfect trip for us to celebrate our 20th Wedding Anniversary! It was beautiful and quiet. Just what we were looking for. I would recommend Diane to any of our friends.
Recommended
Thor'ough De'tailed Fri'endly
By: DDT
Reviewed on: 01 Jul 2016
Just returned from a two week trip to Australia that Diane had planned and set up for us. Not one single issue with the airlines, tours, or transportation. This is quite remarkable considering we were flying every 2-3 days and did more than 7 tours. I cannot say enough on what a great job Diane did. Everything was taken care of ahead of time and made for a fantastic trip. Well organized right down to the last detail. GREAT JOB!!
Recommended
Friendly service & follow through
By: Clancy2
Reviewed on: 31 Jul 2016
Always friendly service with great detail as to desire of client. Expert follow through reference any questions before, during, and after trip. Covers well what to do if problems arise during trip and need help from agency. Will be using again soon.
Recommended
Always perfect
By: Jimmy56
Reviewed on: 08 Aug 2016
As always, Diane does a fantastic job in planning my flights. She knows what I look for in airports, airlines, layovers and price. I had experienced some weather delays on this last trip, but that was no one's fault and Delta Airlines went above and beyond to do the best that they could. I rely greatly on Diane and her great skills in always making my trips the BEST. I would never consider using anyone else.
Recommended
Exceptional service
By: cp
Reviewed on: 14 Nov 2016
Diane always takes good care of me. This trip was exceptional because I had lost my spouse and needed to get away.
Recommended
Excellent service
By: david65
Reviewed on: 15 Aug 2016
My wife and I can't be more pleased with the service provided by Diane. Apart from the excellent knowledge and expertise, it was and is most important for us that we can feel like a true partner in this experience, where no question is considered too mundane or even "silly". In short, it was like going to a friend--which makes all the difference
Recommended
Best Agent Ever
By: Sandy1k5
Reviewed on: 09 Sep 2016
All connections went without a hitch, the trip couldn't have gone any smoother. Diane was attentive to our needs and wants, and patient with our many many questions. We would highly recommend her. This was our second trip she planned and she will do our next one too.
Recommended
Great Customer Service
By: autumnjake10
Reviewed on: 17 Oct 2016
It was a no brainer for us to use Travel & Transport for our trip! Diane was very knowledgeable and helpful with planning our trip to Mexico. I would highly recommend for anyone to use T&T and if you are going to Mexico call Diane!!
Recommended
Expert, Friendly, and Accommodating
By: SteveC
Reviewed on: 25 Oct 2016
We planned our honeymoon to Sorrento, Italy with Diane's expert advice. Everything was more than we could have hoped for - from the hotel room, to the excursions, to the transportation. We fully intend to seek Diane's advice again when we are ready for our next trip!!!
Recommended
Thanks for organizing a great trip
By: Sal
Reviewed on: 25 Oct 2016
Due to your forethought and suggestions our trip went extremely well! Our flights were good. Traveling with Trafalgar and their excellent guide and bus driver made each day a pleasant experience. We appreciate your know how as well as your calm, organized manner, Diane.
Recommended
Always the best
By: Jimmy
Reviewed on: 04 Jan 2017
As far as how Diane plans my trips, well.....You can not improve on PERFECT. She always finds me the best schedules for the best price. Many times, I will have options. Aside from a few flight delays and missed connections, which can not be avoided, the trip was fantastic as always. Diane understands my travel needs and I will always rely on her.
Recommended
Wow!! Wonderful!! Well-Organized!!
By: dsj
Reviewed on: 05 Jan 2017
Diane was able to get us in at the same resort as other family members! Although the resort was bit older it was immaculate & the staff was very friendly & helpful!! Coming from the midwest and the southwest she worked hard to get two of us arriving within an hour or two of one another. There wasn't any stress with the itinerary she had worked with. Without a doubt Diane will be planning more vacations for us. Thanks, Diane!!!! PS. You did good!!!!!!
Recommended
Good time
By: Lynn
Reviewed on: 21 Jan 2017
GREAT did a very good job and helped with flight issuev
Recommended
flip flop
By: flip=flop
Reviewed on: 08 Feb 2017
extremely great! She was very helpful. Would use her again.
Recommended
Fantastically Satisfied
By: Unbelievably Satisfired
Reviewed on: 16 Mar 2017
I am almost 65 and have worked with dozens of travel agents. Every single one of them deserves a failing grade compared to Diane. Diane presents every option clearly and concisely, raises issues that I never thought of and then planned our trip interpreting perfectly what we wanted and needed. There is no agent more professional, more devoted to her clients or more enjoyable to work with than Diane. I could probably replace 10 of my own employees for every Diane that I had working for me. There is nobody you will find that is more helpful, more concerned or more focused on your needs than Diane. I am generally not this effusive about the service industry but they broke the mold when they made Diane. Try her and you will see.
Recommended
Riviera Maya
By: Bob
Reviewed on: 06 Mar 2017
Diane was great to work with. This was our second trip planned with her help. She went above and beyond to meet our needs.
Recommended
Perfect
By: Dpmd
Reviewed on: 24 Mar 2017
Diane is terrific. Everything she has ever arranged for us has been great! She responds in a timely fashion and is very easy to work with.
Recommended
Aruba
By: Bret
Reviewed on: 26 Mar 2017
Diane: Inquired about our needs and presented options for us in terms of properties. She was great!!
Recommended
Virginia Work Trip
By: AEC
Reviewed on: 12 Apr 2017
Diane was great to work with and made booking our flight, hotel and rental car easy. She presented me with options and let me chose what way I wanted to go. Being an important work trip, it gave me piece of mind that I'd have someone to contact if things didn't go as planned. I would highly recommend her to colleagues, family and friends.
Recommended
Golf
By: Irish
Reviewed on: 28 Apr 2017
Diane does a great Job finding the right airline reservation at the right price with appropriate seating, no matter whether short notice or with a great deal of time prior to departure.
Recommended
Providing peace of mind
By: Happy travelers
Reviewed on: 05 May 2017
I didn't work with her directly as we traveled with friends that had connected with Diane but her communication with my husband and I about expectations and arrangements was excellent. All travel went flawless with exception of return trip. Needed more time between connecting flights due to customs. No fault of Diane's. Customs was understaffed and underprepared for the volume of travelers and we nearly missed our connecting flight as a result. Will certainly use Diane again for vacation planning,
Recommended
Disney Cruise
By: NJPS
Reviewed on: 23 Jun 2017
Very good, we started with Bobbi and she retired. Diane was ready to jump in and help us with the little details.
Recommended
South Africa Safari
By: Sonny
Reviewed on: 10 Jul 2017
She was easy to work with and very knowledgeable about our region we were to visit.
Recommended
Best Europe trip ever
By: Bob H
Reviewed on: 11 Aug 2017
Great. She took our general outline and created a memorable trip. She adjusted when we changed our plans and was very responsive and accommodating.
Recommended
Alaska 2017
By: traveler
Reviewed on: 07 Sep 2017
She did a great job for us
Recommended
New York
By: Irv
Reviewed on: 08 Sep 2017
Diane does a great Job for us. She comes through with reservations that always suit our needs, and our recent trip was no exception.
Recommended
Great experience
By: Kyle
Reviewed on: 14 Sep 2017
Diane was excellent. Professional and very helpful. She booked exactly where I wanted to go, even with the vague information I gave her. Would absolutely recommend.
Recommended
San Fran trip
By: Steve
Reviewed on: 27 Sep 2017
Diane worked with us very well and helped get us home a day earlier than planned at our request.
Recommended
Awesome
By: Flowerchick
Reviewed on: 05 Nov 2017
Diane is simply the best! Quickly responsive, kind and extremely knowledgable. Love working with her!
Working with Diane Stickney Scholl, you will have access to:
- An experienced travel guide whom you can rely on before, during, and after the trip
- Exclusive luxury resorts and properties
- Once in a lifetime experiences
Explore with the Best
Virtuoso Advisors are constantly pushing the boundaries in unique travel experiences.
Alliance programs are unique tailored experiences exclusive to travelers working with Virtuoso Travel Advisors.
learn more
United States - Alaska
Mexico
New Zealand
Ireland
Italy
Greece
United States - Hawaii
South Africa
Peru
Czech Republic
France
Australia
Jamaica
Portugal
Russia