Staci Kimball VCTA
North Potomac, MD United States
Travel Specialties
Interests
Family Travel
Beach & Sun
Escorted Tours
Ocean Cruising
River Cruising
Destinations
United States - All
United States - Hawaii
United States - Alaska
Canada
United Kingdom
Selling Travel Since
2011
My Background
I believe our most treasured memories are created when we escape the routine of our daily lives. As a Virtuoso Travel Advisor, I facilitate those escapes by creating extraordinary vacations for discerning travelers seeking truly memorable experiences.
I have always loved to travel, and I consider the anticipation of a vacation to be as exciting as the vacation itself. As your Travel Advisor, I will handle every detail, customizing a seamless and meticulous itinerary so you can enjoy the anticipation of your perfectly-planned vacation. From our first consultation until the time I welcome you home, I'll be your personal concierge each step of the way, ensuring that all of your needs have been met and nothing has been left to chance.
As a graduate of the Virtuoso Certified Travel Advisor program and a trained Virtuoso Voyages Host, I am always seeking new opportunities to grow in my profession. Through regular participation in destination study tours and familiarization trips, advanced industry training, and frequent collaboration with travel partners throughout the globe, I have gathered a wealth of personal and professional travel expertise that I love sharing with my clients. I have toured the country and explored some incredible places throughout the world, but even the most well-traveled advisor will sometimes find themselves in uncharted waters. Through my affiliation with Virtuoso, I have access to an elite network of destination specialists, luxury hotels and resorts, and distinguished cruise lines worldwide…all of which are my trusted partners in the industry. I work diligently with these partners on your behalf to secure the unique travel opportunities, exclusive perks and privileges, and special amenities that you are entitled to.
Whether it's sailing on a luxury cruise, embarking on a guided European tour, relaxing at a fabulous beach resort, or enjoying a deluxe theme park experience, I will go above and beyond to make your vacation dreams come true!
Places I Have Traveled
Reviews and Recommendations for Staci Kimball VCTA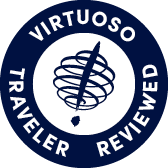 Virtuoso Verified Traveler
All reviews are from confirmed guests sharing exclusive insights
Sort reviews by
Recommended
Great Travel Agent
By: Kimmie1977
Reviewed on: 15 Nov 2015
Staci was wonderful. Helped us plan our trip to Disney and recommended the top attractions for our family. She was also great in coordinating hotel reservations, booking a stroller for us and hotel transfers. I would highly recommend using Staci from Glass Slipper Concierge.
Recommended
Amazing experience
By: Exw160
Reviewed on: 26 Nov 2015
It was our first trip to Disney. Staci planned everything, was patient with our endless first- timer questions and was so diligent. Every day we said how thankful we were to have her. Our accommodations, dining and fast passes were perfect for us. Can't wait to plan another trip.
Recommended
Amazing
By: themcanavan41
Reviewed on: 16 Dec 2015
We have never gone wrong with the many vacations we have planned with Staci. I give her calls for advice whenever planning a new trip to see if she can do anything for us. When Staci is planning all you need to do is show up and have fun! Have recommended her to friends and family who she has helped out to only the best vacations. Will use Staci for all our vacations.
Recommended
Professional, thorough service!
By: JenR
Reviewed on: 16 Dec 2015
Staci planned a fantastic Disney trip for us complete with very detailed daily plans and expert advice on what to bring, wear and what to expect at Disney World. We were very pleased with everything about our itinerary. She was easy to reach, responsive and professional. Thanks for a fun, memorable trip!
Recommended
Perfectly planned trip!!
By: Chrissy22
Reviewed on: 21 Dec 2015
Staci planned our first trip to Disney World and it was beyond amazing! The whole trip was planned so carefully, with every details covered we were able to really enjoy our time together as a family. Prior to the trip she was ALWAYS available to go over options or makes changes to suite our needs. She took in to consideration our children's ages, likes etc when planning. I really felt as if she put as much time and consideration into our trip as she would a trip for her own family. It was so nice to have daily itineraries so no time was wasted in the park. We are currently using her again to plan another trip. I highly recommend Staci!! She is wonderful!
Recommended
Wonderful
By: Tara
Reviewed on: 15 Mar 2016
Staci was amazing. Helped everywhere she could, answered all of my questions and navigated us through the daunting process of planning Disney!!!!
Recommended
friendly service
By: Fun 16
Reviewed on: 15 Mar 2016
Staci was very knowledgable. Ours was an intergenerational trip...mighty hard to please 9 people from 1 to73, but she did just that. Great fast pass choices, never waited in some of the huge lines we observed. Food was excelled (more than needed), hotel fun, kids exhausted at day's end ....adults too. Thanks for your patience, Staci. You answered every question in a timly fashion and we know we had many. I would recommend you any day!
Recommended
Amazing!
By: DJB
Reviewed on: 28 Mar 2016
Staci, made our trip to the magic kingdom magical. We just had to show up and leverage the itinerary she set for us. She was truly amazing!
Recommended
Great & knowledgeable service - a real gem!
By: smechs
Reviewed on: 29 Apr 2016
Staci was a gem to work with...she really catered our schedule to what our family wanted and could handle at Universal. She gave us great tips, arranged our dining, and really saved me the time and headache of planning the trip. Her itinerary was easy to understand and full of great information. Mostly, I was able to really enjoy myself for once on a trip, not having to stress and figure things out...it was all laid out for us in easy step-by-step directions. Thanks so much!
Recommended
Superb planning for best family vacation
By: Sus
Reviewed on: 31 Mar 2016
Staci provided top notch customer service on planning our Disney vacation. All of our individual needs were met ensuring that the boys, husband and I all had a blast. Staci's has tremendous attention to detail and understood our wishes. The Ritz was a fabulous recommendation.
Recommended
Best Travel Agent!
By: Hood33
Reviewed on: 18 Aug 2016
Staci is absolutely amazing! I can't say enough! She goes above and beyond to ensure her client's vacation meets their expectations. Staci has planned 3 vacations for us and each one was unique to our needs/ wants and were absolutely perfect! Thank you for the time, patience and care that you put in to planning each magical vacation!! We are truly grateful!!
Recommended
excellent
By: Aimee
Reviewed on: 22 Sep 2016
very nice hotel, excellent friendly service. Beautiful beach and pool
Recommended
1st Disney Visit was Fabulous!
By: CMS
Reviewed on: 10 Oct 2016
Staci helped plan our family's first visit to Walt Disney World. She talked several times with me to get an idea of what we wanted to do, then put together a great plan, working in everything we wanted for our vacation. Her recommended resort worked out wonderfully and we were grateful for her insights about where to find smaller crowds and shorter lines. She found us great character meals - including at the Grand Floridian resort (where we would not even have looked) - and got us great value for our Disney dining plan credits. Her FastPass reservations and suggestions for securing good viewing spots for the parades and fireworks all worked together to get us an amazing vacation where we did everything we wanted to do and more. Thank you, Staci!
Recommended
Disney
By: Flora
Reviewed on: 09 Oct 2016
Everything was great! We will use Staci again for sure.
Recommended
Awesome!
By: Diane
Reviewed on: 01 Nov 2016
Me and my family have been going to Disney world for a long time! It can be very frustrating trying to book reservations for lodging, food, and fast passes! Staci Kimball was recommended by a friend and it was the best money ever spent! She more than met all of our expectations! She is kind, personable, and awesome at what she does! This was the first time we had a stress-free trip to Disney World! There is no doubt that we will contact Staci for all of our traveling needs!
Recommended
trip was better than I had imagine it could be
By: Kim
Reviewed on: 06 Mar 2017
Working with Staci was very easy. She fully understood where we were coming from and helped make two very Disney-hesitant parents very comfortable. The itinerary she created was essentially a step-by-step guide on when and what to do from the moment you wake up to the moment you go to sleep. She used the Fast Passes in the most efficient ways and secured all the ones we needed to make it an enjoyable trip where we hit everything we would have wanted. We definitely didn't leave Disney feeling like we missed out anything because of a long line. Because of her efficient planning and advice, we never waited more than 15 minutes for any attraction.
Recommended
Amazing!!!!
By: Robyne1
Reviewed on: 19 Nov 2016
I cannot say enough about how wonderful the whole experience was. From the very beginning Staci was always there to answer questions and guide me through the craziness of Disney. The itinerary we used throughout the parks was a perfect. It allowed us to see everything we wanted and still enjoy our time. I will (and have) recommended Staci and plan to use her services again!
Recommended
magic every time
By: KatieM
Reviewed on: 03 Jan 2017
Staci is the best! I had never heard of working with an advisor to plan a Disney trip. My sister-in-law recommended Staci, and it was the best decision. We first worked with her in 2014 for our first trip to Disney. It was truly magical and wonderful. My husband told my daughter that we would go back in 7 years, there were other things he wanted to do, but 2 years later I was contacting Staci to help us plan another trip. He knew that she would help us plan a great vacation, and she did it again! Staci took care of everything and made sure our second trip to Disney was just as wonderful and magical as the first. I can't recommend her enough. You don't have to try and do Disney alone, let Staci and her team do it with you, and I promise it will be worth it.
Recommended
The Perfect Trip
By: MKW
Reviewed on: 05 Jan 2017
This was the second trip to Disney that Staci has planned for us. I didn't think it could get better after the first, but she managed to exceed all expectations, once again. There wasn't one detail overlooked, we never had a question or a moments hesitation. The trip was seamless and truly perfect.
Recommended
Amazing Disney Trip
By: Whitney
Reviewed on: 19 Mar 2017
We enjoyed working with Staci to plan our Disney World trip. Although we've been to Disney many times, Staci was able to make planning a breeze, add wonderful new insight into the trip and help us have a unique experience we will remember forever. I truly appreciate her knowledge of all aspect of Disney and I am so grateful for both stress-free planning and a stress-free trip. We look forward to working with Staci for many more Disney World trips and other vacations in the future!
Recommended
Orlando Trip
By: Tina D
Reviewed on: 18 Apr 2017
Staci is phenomenal! This is the second trip we've planned with her help. I always know that I'm in good hands when she's helping us.
Recommended
Review of Staci
By: Carrie
Reviewed on: 05 May 2017
Excellent! She was always quick with her replies and offered helpful advice. We have used her twice and plan on keeping her in mind for our future vacations.
Recommended
What an incredible experience!
By: luckygrlsk
Reviewed on: 05 Jun 2017
Amazing. She made this trip so wonderful and memorable for me and my family. From start to finish, she was helpful, available and her advice for everything we did/wanted to do was on point. She organized the entire trip from start to finish: hotel,rides,meals, magic bands, activities in between, etc. The itinerary and app she created for us was so thorough and well detailed, it made it effortless getting around. My family was able to enjoy all of the things they wanted to do there. Staci was so knowledgeable- I highly, highly recommend her. As first timers, I felt overwhelmed with all that Disney had to offer and I am so glad I trusted Staci to plan this trip for us. There is not one thing I would have changed or thought we missed while staying there. Words cannot express our gratitude. I would hire her again and again!
Recommended
Perfect vacation
By: DHood
Reviewed on: 23 Jun 2017
Staci is always a pleasure to work with! She has planned 2 Disney cruises and 2 Disneyworld vacations for us. Our most recent vacation was to Disneyworld. The itinerary was was perfect and we were able to see/ do it all without feeling rushed or overwhelmed. She spent countless hours talking with me and booking our dinners and fast passes. We have complete trust in letting Staci plan our vacations! She is very knowledgeable and always has great suggestions. Looking forward to letting her plan many more for us in the future!
Recommended
Family Vacation
By: Ds
Reviewed on: 16 Jul 2017
This is our second time using Staci to help plan our family vacation to Disneyworld and as the last time, she did not disappoint. Everything was planned perfectly and we had great time and have recommend Staci to all of our friends as well for their vacation planning needs.
Recommended
Disney Family Vacation
By: Kathy Bedford
Reviewed on: 03 Aug 2017
Staci Kimball was the epitome of professional and courteous throughout the vacation planning process. Staci was well informed about Disney World and made recommendations based on my preferences. Staci was prompt in responding to emails and phone calls, which made conducting business seamless. We thoroughly enjoyed a hassle-free vacation! The attention to detail with itinerary helped keep our vacation worry-free! We felt comfortable and confident about the plans. This was our first trip to Disney World and it was a bit overwhelming but all of that went away when using the services of Staci Kimball. Our trip was truly magical and I plan to use Staci for our future travel needs!
Recommended
Hawaii
By: hawaii
Reviewed on: 22 Aug 2017
She was extraordinarily easy to work with both during planning and the actual trip. She helped us out a lot with some accommodation concerns we had once we arrived and made sure everything was addressed and acceptable. She is a great asset when planning a vacation!
Recommended
You really SHOULD use Staci Kimball to assist with your vacation planning
By: JE
Reviewed on: 04 Oct 2017
This is the third trip I have taken with Staci's assistance. And, I have another scheduled in 2 weeks. There is a reason I keep coming back. She makes ALL the travel plans easy and seamless. Other than enjoying the vacation, I find very little to worry about.
Recommended
Staci is awesome
By: Mike c
Reviewed on: 05 Oct 2017
This is our fourth trip with Staci and she does not disappoint! She lined up so many fun experiences at Disney world and on our Disney cruise! She knows us and our family and she remembers our preferences. That is really helpful in giving us unique and meaningful trips. We can't wait to use her again! We're thinking maybe Iceland!
Recommended
Well planned trip.
By: none
Reviewed on: 13 Nov 2017
Staci was efficient and knowledgeable. She planned everything out to the minute and gave excellent advice as to the most appropriate activities and rides for my three year old and my six year old. I plan to go to Disneyworld again in a few more years and I will definitely call on Staci to plan my trip again.
Recommended
Disney 2017
By: david
Reviewed on: 31 Oct 2017
Great. Stacy was very knowledgeable, proactive, a good and timely communicator, aware of details, patient and receptive to questions.
Recommended
Disney 2017
By: Bellevue Buddies
Reviewed on: 19 Nov 2017
Staci was awesome, I contacted her with just 3 days until our trip and she turned around a perfect itinerary. I really don't know what our vacation would have been like without her, thank you Staci!
Recommended
Disney Cruise
By: Chris
Reviewed on: 15 Dec 2017
Working with Staci was great. She ensured we did everything we needed to do on time to make our trip as seamless as possible.
Recommended
Stupendous Staci!
By: Genny
Reviewed on: 11 Dec 2017
We couldn't have asked for a better experience. She helped created a lasting and memorable experience for me and my family of 10 that travelled to Disney for Thanksgiving. She navigated us through one of the busiest times to visit there and somehow managed to snag every reservation we hoped for! She took the stress out of the planning which allowed us to relax and enjoy. Cheers Staci!
Recommended
Disney
By: Sue
Reviewed on: 28 Dec 2017
Staci and her team made our trip so easy. We had every detail so thoughtfully planned that we were able to just follow our itinerary and truly relax. I highly recommend her services.
Recommended
Great
By: Pi
Reviewed on: 04 Jan 2018
She was knowledgeable, flexible, professional and helpful.
Recommended
Made our trip fantastic
By: Nicole
Reviewed on: 08 Feb 2018
Staci is amazing , there is no way our trip would have been so carefree without her !!! We loved all her recommendations and not to mention not having to deal with the hassle of making any reservation on our own !!! So incredibly happy with her service
Recommended
Magical
By: Fern
Reviewed on: 02 Feb 2018
Staci proved to be a most competent travel advisor, considerate of our wishes, knowledgeable about our destination, and willing to go the extra mile to ensure our time in WDW was stress-free and unforgettable.
Recommended
Awesome Disney World Vacation
By: Moria
Reviewed on: 14 Feb 2018
When you ask your kiddo what their favorite part of Disney World was and they reply "everything", you know it was a fabulous trip with great planning behind it all. We really enjoyed working with Staci to plan our vacation. Since this was our first trip, I felt a little overwhelmed with all of the information out there, but she was able to apply her expertise, ask the right questions, and plan the perfect trip for our family. She was also very responsive and professional during the planning process. Staci is very knowledgeable about the resorts, transportation, and parks and all of her recommendations were spot on. She provided excellent advice on fast passes and was able to reserve great character meals for us. I especially loved her tips and tricks for walking around the parks - this was especially helpful at Magic Kingdom! I would not hesitate to use her again or refer her to friends and family. Thank you Staci!
Recommended
Disney-Universal Review
By: Disney-Universal
Reviewed on: 07 Feb 2018
Working with Staci was wonderful! She is so knowledgable, patient, and organized, and was so easy to work with. She planned an amazing trip for us, down to the meals, rides, and transportation at Disney & Universal Studios (FL).
Recommended
Last Minute Magic!
By: Suzanne K.
Reviewed on: 14 Feb 2018
When I Googled "best Disney travel agent," I didn't actually expect to find anyone who could accommodate my very particular, very last minute requests. I was so wrong! I found Staci through that search and sent her an email with the subject line: Last minute trip to Disney with lots of impossible requests. I assumed she'd laugh at me when I explained that I wanted reservations at all the most popular restaurants and the Bibbidi Bobbidi Boutique, with only three weeks to go before my intended travel dates. I mean, everyone knows these places fill up 6 months in advance, right? Well, somehow Staci, the miracle worker, made every single request a reality. Even when I changed my mind 100 times with one week to go, she made everything happen. Staci even set everything up in an easy to read and follow itinerary and I literally didn't have to do anything other than pack my suitcase and get on the plane. I will NEVER plan a trip without Staci's help again!
Recommended
Orlando is Awesome and So is Staci
By: Matt R.
Reviewed on: 22 Feb 2018
This was my first time using an agent in many, many years and it was so worth it. Staci's guidance was terrific as I have never taken a trip like this to Orlando, especially with my 9 year old. The hotel was fantastic and we were upgraded to a top level room which was one of only a few with a balcony. Since we were going to Universal Studios and I have motion sickness issues, Staci provided direction on which to do and which to avoid. With the package and hotel, we had the Express Pass which helped us bypass lines and have early admission to the parks. All worth it. So, if you have a travel need, especially to a park, Staci is dynamite.
Recommended
Go-To Disney Advisor...
By: Julia Disney 2
Reviewed on: 05 Mar 2018
Staci is thorough, patient, knowledgeable, responsive, resourceful - everything one would want from a travel advisor.
Recommended
Great job!
By: Kelly Wilson
Reviewed on: 09 Mar 2018
Staci is attentive, knowledgeable, and very professional.
Recommended
Disney 2018
By: Brad
Reviewed on: 02 Mar 2018
Wonderful experience working with Staci! I would highly recommend her to anyone traveling to Disney.
Recommended
Staci
By: Elizabeth
Reviewed on: 05 Mar 2018
Working with Staci was excellent as always!
Recommended
Staci rocks!
By: Genny
Reviewed on: 13 Mar 2018
She's the best and I will continue to use her for all of my travel affairs. This was a quick 2-night trip to LA but she gave it the same attention and care as she did for our week-long trip to Disney for a family of 10!
Recommended
Disney World 2018
By: Edward
Reviewed on: 09 Apr 2018
Staci helped us plan an amazing Disney World vacation. We loved the detailed itinerary, and all the meals and fast passes were timed very well. We would definitely recommend working with Staci and will use her services in the future.
Recommended
Amazing!
By: Smac
Reviewed on: 15 Mar 2018
Staci has been an absolute dream to work with! She thinks of everything and responds promptly to all emails. She made our trip seamless! The absolute best!!!
Recommended
Best decision EVER!
By: Nikki O.
Reviewed on: 26 Mar 2018
Working with Staci was by far the best decision I made when my husband and I decided to plan a surprise trip to Disney World for our three boys. She is AMAZING - from her knowledge of the parks & the Disney "system", to her responsiveness when emailed or called, Staci is a rock star of a travel advisor! She carefully listened to my needs & requests to put together a truly magical vacation. My family was blown away! She gave GREAT advice on accommodations, dining, & plans of attack for the four parks we visited - she even told us what to request when riding certain rides in order to get the best possible experience. When a dinner show (reserved a full 6 months in advance) was cancelled the day prior to us attending, Staci was able to get us rescheduled for an earlier seating -and this was after the concierge at our resort told us it wasn't possible. With all the research in the world, I could NOT have planned the same caliber trip without her & I can't wait to work with Staci again!
Recommended
Great Disney Trips
By: JHU Alum
Reviewed on: 21 Mar 2018
Staci is wonderful. The person to talk to if you are planning trip to Disney. Can recommend and reserve great extras. Very helpful in getting transportation, hotel, rooms, etc.
Recommended
Great time
By: Dale
Reviewed on: 13 Apr 2018
Knowledgeable, knew the parks and resorts. Schedules were great with rides and attraction reached with time to spare. The grandkids had fun and I was able to get around with the scooter. Bus transportation was no problem. Staci was great. I will use her again for my next vacation no matter where I go.
Recommended
Another Fabulous Trip Arranged by Staci!
By: Christopher
Reviewed on: 25 Apr 2018
Staci has planned several trips for our family of 4 over the past few years. This trip to Hawaii went just as smoothly as all of our previous trips with Staci. Staci really listened to our family needs and desires for our Hawaiian vacation and put together the perfect trip for us. Staci is very easy to work with and has wonderful suggestions and recommendations. When last minute medical needs arose prior to the start of our trip, Staci quickly and efficiently made arrangements and changes that were needed for our trip to be just perfect! We already have future trips planned with Staci.
Recommended
Staci Kimball
By: Kevin
Reviewed on: 24 Apr 2018
Staci has handled several of our vacations for my family. She is on top of every element of our trip to ensure we have the best time possible. Her care and attention to our family's needs make working with her both pleasure. She is indispensable, and I would never plan a vacation without Staci's assistance.
Recommended
Memorable Disney Vacation
By: Hilary
Reviewed on: 11 May 2018
Staci was wonderful to work with. She made the process easy, was knowledgeable, helpful and very patient with my endless questions. My daughter had an amazing time on her first trip to Disney World and I credit much of our trips success to Staci. She directed us to rides, shows, food, and other activities that were age appropriate and interesting for my daughter (age 3.5). I definitely will use Staci again when planning future vacations, even non-Disney trips.
Recommended
Worth it
By: Dez
Reviewed on: 01 Jun 2018
Very professional and knowledgeable.
Recommended
Disney
By: Don
Reviewed on: 11 Jun 2018
Excellent to work with
Recommended
Outstanding even when there were issues
By: TravelingCouple
Reviewed on: 04 Jul 2018
Staci Kimball was the consummate professional. She was everything we needed in a travel professional - knowledgeable, available, and an advocate when we encountered issues that were beyond her control. I would work with Staci again.
Recommended
Disneyworld Done Right!
By: Mugs
Reviewed on: 08 Oct 2018
Staci was pleasant, communicative, and very informative
Recommended
London and Wales
By: KGP
Reviewed on: 16 Jul 2018
Staci Kimball was a pleasure to work with in planning our summer vacation to London and Wales. We were traveling with a young child and she took that into consideration when planning the trip. She was happy to adjust the initial plans to meet our needs and our budget. She came up with a great trip with us. Our tour guide in London was fantastic. He was wonderful with our son and hit just the right notes to keep our son and the adults interested. She did a fantastic job arranging for a car for our trip to Wales and the hotels she set us up in were lovely. The phone app that she sent us with our plans was also very helpful. After we got back from our trip she was eager to hear how it had gone and take suggestions on how to improve on things in the future. I would recommend her for trip planning to the UK in the future.
Recommended
Great Trip West
By: DisneyDad
Reviewed on: 20 Jul 2018
I've normally planned my own vacations. But this was a special 10 day trip to Hawaii and San Francisco to celebrate my daughters graduation and we wanted to make sure that we experienced everything we could. Staci took care of everything for us, from airfare to airport transfers to accommodations. She took time to find out about our family and what we enjoyed. As a result she suggested surfing lessons for the kids and a family zip line trip. They were both the hit of the trip and I don't think we would have found them without her. In San Francisco she found the perfect small group tour company for us as well as a perfect hotel for our home base. She always responded quickly when I had any questions. I would highly recommend Staci to my family and friends. And my family will be using her again in the future!
Recommended
Regent cruise
By: Cathy
Reviewed on: 25 Jul 2018
Staci is terrific to work with. She is smart, has great judgment, is detail-oriented, is tenacious and most importantly has tremendous follow-through. She returns calls and emails immediately and even if out of the office. Her knowledge of Disney World is second to none. After she helped us on a family trip to Disney, I asked her to help us on our recent Regent cruise to Europe, our 4th cruise on Regent. She took over the booking and helped tremendously on our complicated trip. She is new to the cruise world but any time she wasn't sure of something, she quickly got help from others in her company. It won't take long for her to become as expert on cruising as she is on Disney. I am a very fussy traveler, a busy professional and very much into the details of traveling (eg - is the hotel's hairdryer an ionic dryer or not). Staci was right with me at every step. I recommend her without qualification.
Recommended
Our Travel Planning Experience with Staci Kimball
By: Ksard
Reviewed on: 07 Sep 2018
Working with Stacito plan our family vacations over the past five years has been wonderful. Staci knows Disney very well, she planned excellent experiences for us at Disneyworld on several occasions. This past May she helped us plan a trip to Italy. I appreciate her extensive knowledge and attention to detail. She took special care to make sure our accommodations would be comfortable for our family of five. I can't imagine planning a vacation without her help.
Recommended
Universal
By: Gregg
Reviewed on: 14 Sep 2018
She is amazing! Made our trip planning so easy. Was there for us with answers to our questions and was such a pleasure to deal with.
Recommended
November, 2018
By: Owudoin
Reviewed on: 02 Nov 2018
Staci is excellent to work with. This is second time she's planned a trip for me and both have been excellent!
Recommended
Awesome!
By: Jack StClair
Reviewed on: 12 Nov 2018
Absolutely amazing! Everything I had hoped for in a dream family vacation was accomplished!
Recommended
Disney Four Seasons
By: KKMN
Reviewed on: 26 Nov 2018
Staci was terrific, planning everything from fast passes to dinner reservations to spa appointments. She was checking in on us and provided everything in an easy to use app for quick reference. We rarely use travel agents but had such a good experience we already booked another trip with her. Highly recommended from someone who normally self-books to ensure expectations are met.
Recommended
Best trip ever!
By: Lynn
Reviewed on: 08 Jan 2019
Staci was phenomenal to work with! She asked very thorough questions so that our first trip to Disney was specifically tailored for our family! The suggestions of restaurants, rides, shows, and overall schedule was perfect for us! Her knowledge and expertise of Disney was demonstrated throughout our whole trip. If there was ever a question she was quick to respond and follow through if needed. We would strongly recommend Staci to anyone wanting their own fabulous, individualized trip to Disney :) Thank you so much Staci!
Recommended
Universal Orlando
By: Beth
Reviewed on: 12 Jan 2019
Organized, as always!
Recommended
Disney world
By: Islandck
Reviewed on: 26 Dec 2018
Staci was very knowledgeable and made the planning process very easy.
Recommended
Excellent service from Staci K
By: KellyFam
Reviewed on: 22 Dec 2018
Amazing, she thinks of everything and makes it seamless and easy!
Recommended
Montage Palmetto Bluff
By: KristiS
Reviewed on: 14 Jan 2019
Staci was extremely helpful planning a trip with our family & friends over the Christmas holiday. She helped us find the perfect rental house at Montage so it really felt like Christmas. She was quick to respond with any questions we had about the property and made any reservations we needed.
Recommended
Disney Christmas Trip
By: Jenny8
Reviewed on: 12 Jan 2019
Staci made planning our trip to Disney for Christmas seamless from start to finish. And the more information I provided Staci about my family's likes and dislikes, the more she picked up what we would like for hotel, meals, etc...it was fantastic! And I must mention she planned our trip to Disney in less than 3 weeks due to my family's last minute decision to go! I wouldn't hesitate to use Staci again for future travels anywhere we travel to next time...and will be recommending Staci to all of our friends and family!
Recommended
Second booking with Staci. Won't be my Last!
By: Suzanne
Reviewed on: 10 Jan 2019
I found Staci using a random search a little over a year ago. She was able to seamlessly book a very last minute trip to Disney World for my daughter and me, which included all of the hard to get reservations. It made sense that, when we decided to bring the entire family back to Disney World over Christmas break, the busiest time of year at the parks, I contacted Staci again. Not only did Staci plan the perfect trip for our family with two teenaged boys and a 4 year-old girl, but she was even available to book dining and Fast Pass reservations for us when she was on her own vacation! To top it off, I contacted her on the 4th of July at about 8:00 PM because I noticed a 2 bedroom villa at The Grand Floridian became available and I wanted to grab it before it was too late. She didn't hesitate to get on the phone on a holiday to make sure we got what we wanted. I can't possibly write enough in under 1000 words to convey how thankful we are for Staci's help. Another amazing vacation!
Recommended
Walt Disney Woelf Orlando Florida
By: Eileen
Reviewed on: 18 Jan 2019
Working with Staci was very easy. She had wonderful ideas for our trip and was able to get us the best price on our vacation package. Her planning was perfect for us.
Recommended
Staci is fantastic
By: Kathleen
Reviewed on: 19 Jan 2019
Staci has organized several trips for my family, and each trip has been fabulous. She knows which events are worthwhile and has a talent for organizing the trip so you get the most out of it. Staci's guidance and planning are key to a wonderful trip.
Recommended
Amazing as always
By: Bethany
Reviewed on: 16 Feb 2019
Staci was professional as always and we value her opinion. Everything she did to help us prepare for our trip was thought out and her guidance was spot on. She has never let us (or our friends) down and we will continue to work with her for many years to come. Time to start planning the next trip!
Recommended
Punta Cana Girls Trip 2019
By: Amy Dunsmore
Reviewed on: 12 Feb 2019
We had the pleasure of working with Staci on our recent girls trip to Punta Cana. There were 14 of us total so needless to say there were lots of opinions to consider. Staci was great at taking everyone's opinions into account and put together a perfect vacation for us, all we had to do was show up and have fun! The vacation was fabulous and she sent us all of the necessary travel docs, itinerary and even mobile app info which couldn't have made it easier. The planning was stress free and the vacation was fabulous. I would highly recommend Staci to anyone planning a vacation.
Recommended
Another Fabulous Trip
By: K Ramsey
Reviewed on: 10 Feb 2019
A perfect trip from the timing of the flights to the beautiful weather, beaches, and lodging. Staci plans the most wonderful trips by listening to what I want, providing feedback that allows me to refine what will work best, and then planning all the details so I can enjoy every minute without effort or worry.
Recommended
Staci Kimball ... best Travel Advisor Ive ever used!
By: Rita
Reviewed on: 11 Feb 2019
I cannot say enough about my travel advisor Staci Kimball!! She knows the ins and out of the travel business like no other!! My trip ( and the thirteen others with me) went off without a hitch and an amazing time was had by all!! Next time I travel I will most definitely be using Staci and wont be planning another without her!!!
Recommended
Punta Cana
By: Chrissy
Reviewed on: 10 Feb 2019
Amazing. She was great I highly recommend her if you are planning a trip!
Recommended
Staci Kimball Review
By: Jeannie
Reviewed on: 20 Feb 2019
Staci was awesome!! She was very informative with great recommendations! Her thorough knowledge, experience and input truly helped us make a great decision on our destination and resort. She constantly communicated all the details leading up to the trip and made it so easy with a complete itinerary and an app that was easily accessible with all the information we needed. She had great suggestions on the different activities and restaurants offered at the resort and even made the reservations for us each day which made it so stress free & tons of fun. I will definitely use Staci for all my travel needs and refer her to my friends and family.
Working with Staci Kimball VCTA, you will have access to:
- An experienced travel guide whom you can rely on before, during, and after the trip
- Exclusive luxury resorts and properties
- Once in a lifetime experiences
Explore with the Best
Virtuoso Advisors are constantly pushing the boundaries in unique travel experiences.
Alliance programs are unique tailored experiences exclusive to travelers working with Virtuoso Travel Advisors.
learn more
United States - All
United States - Hawaii
United States - Alaska
Canada
United Kingdom
Italy
Greece
Dominican Republic
Bahamas
Mexico