Travel Specialties
Interests
Adventure
Beach & Sun
Food & Wine
Culture, History & Arts
Sports & Outdoors
Selling Travel Since
1988
My Background
My past 25 years in the travel industry have taken me to over 40 countries to date.
I have to say that I have enjoyed and appreciated every travel experience and every destination for it's own uniqueness and adventure! Some of the highlights for me so far have been on safari in East Africa, a boat ride at sunrise on the Ganges River in Varanasi, taking in the amazing views of Machu Picchu at sunrise with the mist just lifting and travelling through Indochina with my family.
The best part of my job has always been working with my clients to create and design their own dream vacation or adventure. We have the best suppliers and operators in the Industry Worldwide working with us at Vision Travel to ensure your trip is what you hope it to be!
I have specialized in Worldwide small group tours and independent, Tailor Made travel for most of my career and am always excited about being a part of someone's next adventure!
Places I Have Traveled
Reviews and Recommendations for Maureen Johnson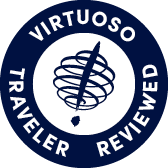 Virtuoso Verified Traveler
All reviews are from confirmed guests sharing exclusive insights
Sort reviews by
Recommended
Excellent service
By: Harvey
Reviewed on: 13 Oct 2014
Throughout our vacation in Europe all the reservations made by Maureen Johnson were absolutely seamless. The hotel locations were perfect and right in the centre of activity in all the cities we visited. The train reservations for the Eurostar and British Rail systems were excellent and the whole process ran as well as the trains, well done Maureen.
Recommended
spectacular trip
By: chimo
Reviewed on: 02 Dec 2014
Our recent trip "the Indochina Loop" for 30 was absolutely spectacular. It is a very busy trip with lots of different culture, food and history. The history was quite sad but important to hear about. We had hot weather with a bit of rain but the rain did not ruin any of our activities. We would highly recommend this trip to anyone wanting to see a very interesting part of Asia.
Recommended
All You Really Need is Ecuador!
By: Starkindler
Reviewed on: 02 Mar 2015
A fantastic introduction to a very interesting and diverse country. Jungles, mountains, historic cities, coastal beaches, Galapagos Islands. Wow! We shall return. Our jungle adventure aboard MV Anaconda was a standout.
Recommended
Excellent service, as always.
By: Train man
Reviewed on: 12 Mar 2015
Airline and car rentals were seamless. Great service as always.
Recommended
Fantastic Service
By: MorSpain2015
Reviewed on: 20 Jun 2015
Maureen offers fantastic service from start to finish. She was extremely helpful in finding tours that fit my requirements and booking was a breeze. I would highly recommend her as a travel agent.
Recommended
Excellent advisor
By: Pat
Reviewed on: 25 Sep 2015
Very helpful, Excellent advice; knowledgeable and expert at booking trips and providing necessary support.
Recommended
Knowledgable, reliable and efficient
By: Yogagran
Reviewed on: 18 Dec 2015
Our group trip was well planned and organized. Contacts with resort personnel were arranged and reliable. Every member of our group was happy with all aspects of the resort.
Recommended
Excellent!
By: Silverfox48
Reviewed on: 15 Dec 2015
Everything was great! Only improvement would be bottled water delivered to room every day not every second day. And 4 bottles at a time for 2 people, not 3 bottles at a time.
Recommended
Iberostar Cozumel
By: KLA
Reviewed on: 21 Jan 2016
Great resort, small enough not to get lost too many times, and very personable, friendly staff! Clean rooms, awesome food, exceptional service! Like how people aren't allowed to reserve lounge chairs by the pool! Very nice to have our chosen dive centre right on site! Excellent snorkelling and scuba directly in front of the hotel's beach! Flight was too long, though....
Recommended
Cycling Cuba - Exodus
By: CH
Reviewed on: 13 Feb 2016
We just finished the Cycling Cuba trip with Exodus and a few days at the Melia Varadera resort at Varadera. The cycling was great, we had wonderful travelling companions, the guide and drivers were well organized and kept us safe. This is our fourth Exodus cycling trip and we've enjoyed them all. The resort was very nice as well. We booked this trip through Maureen Johnson at Vision. She also booked our flights and all-inclusive with WestJet. Maureen always does a great job.
Recommended
Details Make the Difference
By: Starkindler2
Reviewed on: 30 Jun 2016
Maureen organized a trip for 6 of us (3 couples) on Quark's Edinburgh to Spitsbergen cruise, and then travel to Oslo and return (in our case via Copenhagen). She diligently provided us with flight recommendations and hotel options, and made sure the Quark crew knew that it just happened to be my birthday when we were in the Lofoten Islands! A great celebration I will always remember. I highly recommend Maureen for your adventure travel requirements. She has organized many custom trips for us to interesting locations and has always been of great assistance.
Recommended
Very Pleasant & Helpful
By: Shar
Reviewed on: 06 Feb 2016
I was impressed that each time I phoned Maureen I was more than just some unknown client to her. I was going with others and she could put names to the other people in the group without seeming to have to look up the file whenever I phoned. Maureen was very personable and knowledgeable. Everything was well organized which made our trip enjoyable. An all inclusive resort has its benefits but "A Taste of Cuba" was a trip well worth taking. Thanks to Maureen for working out the logistics of both aspects of out holiday. Good job Maureen. Just a few suggestions that a travel agent might pass on to customers: 1. always count your money when exchanging currency and even when getting change after a purchase 2. when leaving the country and after checking through security, there are places to shop upstairs in the airport so don't trade in your cucs downstairs in the airport. And again, COUNT! 3. Cuba has high humidity so rooms may be musty smelling.
Recommended
amazing trip thanks to Maureen
By: lina
Reviewed on: 14 Feb 2016
our trip was absolutely amazing; thanks to Maureen who organized it all she took care of every detail. we cannot say enough good things about our round the world trip thank you so much for making it all work out so well
Recommended
very friendly and helpful
By: bds 2016
Reviewed on: 16 Mar 2016
presidential suite was great which was recommended by maureen.we ended up at the front of the line for all events which was a huge bonus being that there were 7 of us.
Recommended
Trip cancellation
By: DAJ
Reviewed on: 15 Mar 2016
I was set to visit Vietnam and Camodia but got an infection and canceled by Doctor's recommendation. I got terrific help with the cancellation from Maureen and with the insurance. No hesitation in using Her expertise again
Recommended
Great Service
By: LizzieG
Reviewed on: 02 May 2016
Travel arrangements were handled promptly, expertly, and graciously.
Recommended
It is all covered, very well
By: DJ
Reviewed on: 06 May 2016
I went to Las Vegas for 5days to play the slots in a new location. My trip was well planned for me and there were no surprises. Actually I never have surprises when i book with Maureen. I never hesitate to recommend them to family or friends, They will provide with no surprise, no problem holiday.
Recommended
Our trusted "Travel Lady"!!
By: More traveling2do
Reviewed on: 14 May 2016
We have worked with Maureen for many years travelling to many exotic locations. I always have "add on's" and unpractical things I want to do or see around our small group trips.!! (of which we usually do a couple of back to backs) Maureen always helps make it happen! We always feel safe with all her arrangements. The extra accommodation is always really appropriate to our needs and budget. If we have a glitch on route we can't fix Maureen is there to sort things out! Maureen is very patient and gracious, I am not the easiest person to work with when trip planing. she always finds answers to all my questions and reassures me when I feel the adventure may be too much for me !!!! We have many more years that we look forward to working with her on our various adventures.
Recommended
I only have great things to say...
By: KVal2016
Reviewed on: 01 Jun 2016
I only have great things to say about Maureen. Whenever I plan a big holiday, I ask her for help. She always provides me with the best options/deals/locations in a quick and friendly manner. Trip planning becomes easy and seamless - I would highly recommend her!
Recommended
Flawless holiday adventure!
By: Birdman
Reviewed on: 21 Jun 2016
My wife and I just completed an 8 day self guided cycling tour on the Camino De Santiago in Spain. We had a blast and I highly recommend Maureen for her flawless execution. The bikes were great as were the accommodations. This is an inspiring cycling adventure that I would recommend to cyclists with a moderate level of fitness and biking skills. Kudos Maureen.
Recommended
Expert, friendly service!
By: KV2016
Reviewed on: 15 Jul 2016
Had an amazing trip to Korea! Thank you Maureen for finding me the most impressive hotel in Seoul with 2 pools and an amazing view of the city!!
Recommended
The usual great service
By: Canuck
Reviewed on: 23 Sep 2016
My tr to Ottawa was well planned and every thing was great.
Recommended
Helpful and professional.
By: ch
Reviewed on: 17 Oct 2016
Maureen was very helpful in helping us chose our recent trip to Africa by suggesting tour companies and booking our flights and all other arrangements with the tour company we chose. She always does a good job.
Recommended
Excellent Polynesian adventure!
By: Happy wanderers
Reviewed on: 01 Dec 2016
We had an absolutely wonderful south pacific get away! It was flawlessly designed and although we had multiple legs involving planes, ferries and buses there were no hick ups at all. Thanks very much for everything Maureen!
Recommended
Always available to help
By: The Highlands
Reviewed on: 14 Dec 2016
Maureen was a helping hand. My siblings and significant others were part of a group bound for Mexico. As this was the first time we had gone to an all inclusive, we were unsure about many aspects of this kind of travel. Maureen was there to help - she responded quickly and efficiently and followed through when she said she would do something. She gave us advice and reassurance when we needed it. I would definitely recommend her and plan to use her services again in the future.
Recommended
Secrets Capri - Yoga Trip
By: Lorraine48
Reviewed on: 15 Dec 2016
Our Transat holiday experience, starting from our greeting at the Cancun airport to our departure was excellent. The Secrets Capri resort was top notch: the stafff, the food, the activities, the location & the resort size & grounds. I would give this trip a 10 & would recommend it to ALL my friends.
Recommended
Service and help above and beyond
By: P & C
Reviewed on: 05 Jan 2017
Maureen provided awesome service for us as our Un-Cruise adventure to Costa Rica and Panama got cancelled 2 weeks before we were to board on Dec. 17th. She totally re-arranged our Un-Cruise adventure to the Sea of Cortez, flights, and accommodation at the Barceló all inclusive so we could still enjoy the vacation we had planned. We also received credit for some hotels we had booked and our insurance claim for having to cancel our time at the Canopy Tower in Panama is in progress, thanks to Maureen. Can't imagine how we could have accomplished any of this on our own. Thank you, thank you. We enjoyed our Un-Cruise adventure so much, we booked another one before we left the boat and are looking forward to seeing Costa Rica and Panama as planned.
Recommended
New Year's in Mexico
By: Scott
Reviewed on: 09 Jan 2017
Thanks very much Maureen for putting together a quick Mexico get away for our family! We had a great time and given the current weather we'd like to go back please!
Recommended
Better Than Lonely Planet!
By: Jodie
Reviewed on: 11 Jan 2017
I have used Maureen to help book a number of trips and she is the best travel resource a girl could ask for. She is very knowledgeable and thinks of details even a savvy traveler may miss. On a recent trip to the Middle East she was really helpful in understanding how our insurance could be affected if security situations changed before or during our trip. We also had an issue with my title being incorrect on our flights and she worked hard to get the problem solved so we had no headaches. I will continue to use Maureen for future trips and recommend her to all my friends who need help with their trips!
Recommended
Excellent Advisor
By: Sassy
Reviewed on: 25 Feb 2017
I would strongly recommend Maureen as a travel advisor. She was originally recommended to us by friends and we are so appreciative they passed her name on to us. She has planned both simple and complex trips for us in Mexico and Costa Rica. She manages to find both memorable and affordable places to stay. She planned a 2 week private tour for us in Costa Rica which was literally the trip of a life time.
Recommended
Trip to San Diego
By: Dale
Reviewed on: 02 Mar 2017
As usual your arrangements were great but no so much with Alaska Airlines. Coming home we arrived in Seattle and the plane to bring us home wasn't there. When it arrived there was no crew to fly it. When we got to Edmonton about 12 of us had no luggage. Apparently the plane we flew on didn't have enough room for all the luggage. Not your fault Maureen but please don't ever book me on Alaska Airlines again. Dale
Recommended
Cycling Vietnam
By: ch
Reviewed on: 14 Mar 2017
Maureen is always very helpful. She looked after booking our trip and flights.
Recommended
Expectations Exceeded
By: Char and Dave
Reviewed on: 16 Mar 2017
So glad we found Maureen! She takes the time to truly understand what we are looking for and then does the research to ensure you are getting the best options available! She has suggestions to offer (from experience) but is never pushy. Your best interests always come first! Every trip she has planned for us has gone off without a hitch - transfers waiting for us, reservations made as we expected (no surprises). She makes travelling fun and stress free! Looking forward to the next trip!
Recommended
Living the Dream
By: Harvey
Reviewed on: 16 Mar 2017
Maureen has been our travel agent for over ten years now. Working with Maureen is always a pleasure as she shows a genuine interest in our travel plans as well as making suggestions for improvements to our plans, she also takes every opportunity to save us money wherever she can. We try to stay in contact with Maureen while we're away as we often make plans for our next vacation while enjoying the one we're on. We've been home for five days now and Maureen already has our flights booked for our next trip. We have no hesitation in recommending Maureen to any of our friends or acquaintances.
Recommended
Another very successful adventure!
By: Hazel
Reviewed on: 16 Mar 2017
As usual Maureen suggested and coordinated our trips, sorted out extension accommodation and flights.She has always worked with us in our planning. Maureen answered my constant questions with knowledge and patience and was available while we were travelling by email. Thank you for another successful few weeks of travel...
Recommended
Excellent
By: Lina
Reviewed on: 26 Mar 2017
She is an amazing women Maureen made a 6 week itinerary in South America for us with all hotels, excursions from Peru to Costa Rica with no flaws We then booked a family cruise 10 people and had issues with health she went above and beyond to help us all No words can say how much we appreciate what Maureen has done for us
Recommended
Holland trip
By: Dennis
Reviewed on: 07 May 2017
Prompt and complete. Have worked Maureen for years and have alway enjoyed the experiences. Very professional. Also I feel she has become a friend
Recommended
Europe 2017
By: Neil
Reviewed on: 05 Jul 2017
Maureen does a super job of researching trips we are planning and offering helpful suggestions and bookins.
Recommended
Greek Odyssey
By: McCully
Reviewed on: 02 Oct 2017
As always the trip and all its logistics were flawlessly planned out and executed! We had a great trip and everything Maureen planned out for us went off without a hitch. Thanks for a wonderful trip Maureen!
Recommended
Amazing Trip to Greece
By: Happy Travellers
Reviewed on: 04 Oct 2017
Maureen has organized several trips for us in the past few years. We continue to use her services as she is simply wonderful! She pays attention to detail, capturing what we want out of a vacation. Her recommendations are always well thought out and researched. Our accommodations were wonderful, our connections are always seamless - English speaking drivers waiting to take us where we need to go. Maureen had also organized a tour for us, which was the highlight of our trip. We unfortunately had to make some changes to our itinerary while we were away due to a family emergency. One email to Maureen and it was handled! Maureen simply takes the stress out of trip planning and we will continue to use her services!! Many thanks for another amazing holiday!
Recommended
Another traveling sucsess
By: Hazel
Reviewed on: 20 Oct 2017
As usual it was really easy to work with Maureen on planning this trip to China. She was patient with all my questions re details and found information that I asked for. Another great experience made easy by my "terrific travel lady"
Recommended
Undiscovered China
By: Riverdale
Reviewed on: 02 Nov 2017
Easy, professional and enjoyable!!
Recommended
New Orleans
By: Dale Joslin
Reviewed on: 13 Nov 2017
As usual our trip to New Orleans was well handled by Maureen. I have no problem recommending her to my friends. She put us in the middle of the French Quarter so everything was close by. Thanks Maureen we had a great time
Recommended
excellent
By: Dom
Reviewed on: 24 Nov 2017
she has never booked us any were where we did not enjoy ourselves she is an excellent ad visor and has great ideas of what to do or not to do i would recommend her to family and friends
Recommended
The best travel advisor.
By: The Campbells
Reviewed on: 04 Dec 2017
Maureen Johnson is an excellent advisor, knowledgeable, helpful and available. We have used her services before and will continue to do so.
Recommended
Great
By: Iris
Reviewed on: 21 Dec 2017
efficient, knowledgable, and pleasant
Recommended
Down to the Wire Booking
By: Jodie
Reviewed on: 14 Jan 2018
Maureen has helped me book multiple trips and I can't recommend her enough. On my most recent trip, she worked tirelessly to hold some flight pricing for my boyfriend and I, and helped complete the transactions as the expiry deadline loomed to make sure we got the best deal possible. Her level of service is always above and beyond, so I will continue to use her for future trips!
Recommended
Family trip to Azul Resort in Ixtapa
By: Clarence Assenheimer
Reviewed on: 27 Jan 2018
Awesome! Maureen got the 8 adults and 7 children information including letting the one adult know her passport was expiring, was able to gather credit card, medical details and seating on the plane together! Pretty impressive. She was patient and pleasant while dealing with everyone and able to manage all the necessary details so that all we had to do was get to the airport. We were really happy with this resort, it catered to children with mini golf, kid pool, kid programs, playground, wall climbing and ceramic painting. The adults enjoyed live entertainment, friendly staff, clean rooms, the three buffets and a la carte restaurants, evening shows—New Years was amazing. We relied on Maureen's knowledge and experience to help us choose the best fit for our family. We rely on Maureen for all our holiday planning and have recommended her to many of our friends.
Recommended
Costa Rica, Panama
By: CPtravels
Reviewed on: 25 Jan 2018
Maureen was efficient, understanding and thorough. A pleasure to work with!
Recommended
around the world trip
By: lina,claudio,domenic
Reviewed on: 01 Feb 2018
we have know used Maureen now for over 3 years, she is amazing. All the places she has booked for us were what we wanted. Her recommendations of tour guides, activities, locations, hotels were just perfect for us. We cannot thank her enough for all her work.
Recommended
January Yoga Trip to Huatulco, Mexico
By: KerriAkins
Reviewed on: 25 Feb 2018
Maureen is an awesome travel agent, very professional, very helpful, very informative, very on top of things! Her willingness to spot great travel destinations within our budgets, making our group travels work with getting our yoga instructor's travel trip for free (or close to it) is a great thing! Maureen has met with our group of travellers each and every time prior to our group trip and answers all our questions, has great suggestions for excursions, and makes us all feel comfortable in our travel destination....it is wonderful! She goes above and beyond our expectations.....thank you, Maureen!
Recommended
Huatulco Mexico
By: BJT
Reviewed on: 08 Feb 2018
Whole trip and payment went very smoothly. No bumps.
Recommended
Fabulous Week in Mexico
By: Dave and Char
Reviewed on: 09 Feb 2018
We have worked with Maureen on numerous occasions and she always does a fantastic job for us! She understands what we are wanting in a vacation and always adds in the extras. She arranged private transportation to our resort - which was wonderful as we did not have to spend our precious vacation time on a bus stopping at all resorts along the way. Not only did she do the research on what would be the best options for us, but also personally spoke to representatives of the provider companies to ensure that the resort was a match with what we were looking for. Our tickets always arrive on time and are exactly what we were looking for. We could not book these trips ourselves at a lesser price, nor could we arrange the "little extras" online. Working with Maureen for our vacation plans is a must!
Recommended
Mayan Mexico
By: McCully Mexico
Reviewed on: 08 Feb 2018
Fantastic as always! Maureen organized another wonderful and flawless holiday for us and we had a great time escaping winter for a week. Only issue is that we should have gone away for longer!
Recommended
Travel
By: Fun
Reviewed on: 13 Feb 2018
She is very good at keeping you informed and following up when any questions or concerns. Her responses are prompt. I would rate her highly!!
Recommended
Cuba 2018
By: 2875
Reviewed on: 13 Feb 2018
Maureen was professional and personable. She is very knowledgeable about people's needs and the world of travel.
Recommended
Travels
By: Lily
Reviewed on: 25 Feb 2018
Maureen was very knowledgeable about the areas we were visiting and the different tour groups serving that area. She listened to our requests and needs concerning the trip and made sure she addressed them. She was always quick to respond (phone calls or emails) before, during and after our trip and we found that very reassuring. She also has an excellent sense of humour - it was very pleasant working with her! I would recommend Maureen to others.
Recommended
Excellent trip to Costa Rica !
By: G.LOEWEN
Reviewed on: 07 Mar 2018
It was our 5th or 6th trip , booked , planned and organized by Maureen . Everything worked out Excellent ! The hotels very clean and professional, as well as the travel arrangements were flawless. We would not hesitate to book another trip , and would Highly recommend Maureen to make all the arrangements .
Recommended
Chile/Argentina
By: bh
Reviewed on: 26 Feb 2018
Maureen is always wonderful to work with. She's been planning our trips for years. She is so helpful, giving good advice, making suggestions, and is very thorough. She thinks of every little detail from flights, transfers, accommodations, etc. I would highly recommend Maureen to others.
Recommended
Australian New Zealand
By: Kevin
Reviewed on: 24 Mar 2018
Working with Maureen was a pleasure as usual. She was very helpful when there was some confusion due to the failure of Air New Zealand's on-line check-in when we were going from Auckland to Melbourne. Maureen was prompt in responding to our email question and confirming with the airline that all was well with our reservation. Thanks
Recommended
Private trip to Ecuador/Galapagos Island; Classic Colombia
By: Clarence
Reviewed on: 26 Mar 2018
Maureen has organized many trips for us and all, including this last one were excellent. She understood the type of travel we enjoy and the level of comfort we desire and the degree of activity we need. When we had problems making connections in Panama, Maureen was aware and concerned and helped ensure the remaining trip went smoothly. We usually discuss our trip preferences several months in advance and she suggests possibilities then does more research and we always feel she gives us the best advice within our budget. We appreciate her experiences in travel and it was her that organized a private tour in Ecuador so that we could be in Colombia during the time limits we had. We have rcommended her to our friends who want to travel and we will continue to value her experience, knowledge and expertise in planning our next trip.
Recommended
March Yoga Trip to Los Cabos
By: KAkins
Reviewed on: 06 Apr 2018
A true professional! Maureen has great working knowledge when it comes to tour groups and was very helpful in getting our group a great deal at a wonderful resort!
Recommended
bad experience
By: Mamie
Reviewed on: 31 Mar 2018
Working with Maureen was fine but the service at the hotel Marcelo Gran Faro was awful. The servers did not speak a lot of English but they were nice. We paid for the Premium service and we were very disappointed. We were guaranteed 2 beds per room but only had a king. After a lot of arguing, they brought a cot. The view from our room was the back of a building. we stayed like this for 2 nights. They then moved us to a Ocean Front room. The room was fine but every day we had to phone to get our beach towels. The AC was not working. They came to fix it after two calls and they it was so loud that we couldn't sleep. We got our promised bottle of tequila on our last night. They forgot to leave facecloths almost every night. Needless to day I will never stay at a Marcelo again. I know this was not Maureen's fault but she needs to know.
Recommended
Barcelo Gran Faro - Los Cabos
By: Polywog1
Reviewed on: 31 Mar 2018
Wonderful. Maureen is a wonderful, very helpful travel agent. She was always there to answer our queries. And she never tired of our questions! Truly a pleasure to work with.
Recommended
Advisor Review
By: Golfer
Reviewed on: 03 Apr 2018
Maureen is a pleasure to work with in making travel arrangements. She is efficient, and provides information on various options available.
Recommended
Cambodia/Thailand/Laos
By: Starkindler
Reviewed on: 02 Apr 2018
A pleasure, as always, working with Maureen. She goes the extra mile and attends to the details. Recommendations on hotels and local guides are always spot on.
Recommended
Good trip
By: Beaches
Reviewed on: 03 Apr 2018
Helpful and easy to contact
Working with Maureen Johnson, you will have access to:
- An experienced travel guide whom you can rely on before, during, and after the trip
- Exclusive luxury resorts and properties
- Once in a lifetime experiences
Explore with the Best
Virtuoso Advisors are constantly pushing the boundaries in unique travel experiences.
Alliance programs are unique tailored experiences exclusive to travelers working with Virtuoso Travel Advisors.
learn more