Travel Specialties
Interests
Beach & Sun
Honeymoons
Independent Tours
Ocean Cruising
River Cruising
Destinations
Sweden
United Kingdom
Aruba
Barbados
Costa Rica
Selling Travel Since
1996
My Background
My first international flight was at the age of four. I grew up in the Caribbean, BC and Ontario and have a deep appreciation of indigenous culture, pristine coastlines and mountains. I enjoy great food and wine, art, history and photography. Some of my favourite travel destinations include Sweden, Denmark, Hawai'i, Costa Rica, Russia and the UK. Through Virtuoso I have access to unique travel opportunities for my clients, with special perks from partner resorts and hotels. As a CLIA accredited cruise specialist I can take the guesswork out of planning your cruise, having experienced all the major cruise lines including Cunard, Celebrity, Holland America, Royal Caribbean and Princess. My attention to detail and personalised professional service add value to your vacation, saving you time and ensuring that your travel plans flow seamlessly from initial enquiry right to your welcome home. It would be my pleasure to help you plan your next vacation. I look forward to connecting with you.
Places I Have Traveled
Reviews and Recommendations for Cheri Ramberg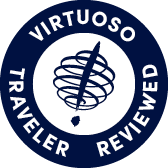 Virtuoso Verified Traveler
All reviews are from confirmed guests sharing exclusive insights
Sort reviews by
Recommended
Highly recommended ,Cheri is the best
By: Redz
Reviewed on: 28 Jul 2014
You can leaving all the planning of your trip in the hands of Cheri Ramberg and you don't have to worry about anything.Cheri goes above and beyond for her clients, so as i said in the headline Cheri is the best at what she does.
Recommended
put a first-time cruiser at ease
By: BLB
Reviewed on: 07 Nov 2014
We've never cruised before, and I was concerned about cramped quarters. Cheri provided accurate information and the cruise was just as described. Would do it again. Thanks Cheri.
Recommended
Not a Hitch
By: Windstorm
Reviewed on: 08 Nov 2014
Cheri did a great job booking 3 couples from 3 different areas and it came off beautifully. Everything we asked for came off without issue. Will get Cheri's help with out future cruises.
Recommended
Amazing service
By: AtlFoxy
Reviewed on: 28 Dec 2014
Our honeymoon to Thailand was absolutely amazing. Cheri knew what we wanted and delivered it perfectly. The resort on the beach had wonderful views. Often when traveling, we worry about safety because we are a same gender couple, but Cheri continues to get us the best deals in wonderful places without us having to worry about it. She is a great agent and we have recommended her to our friends. We are already figuring out where we want to go next and, of course, Cheri will be our agent!
Recommended
Perfectly planned trip
By: Keisha84
Reviewed on: 08 Jan 2015
Cheri helped plan a holiday cruise for me and 15 family and friends. From start to finish every thing ran smoothly. Will definitely use Cheri for my future trips.
Recommended
Quantum of the Seas
By: Jenny
Reviewed on: 09 Jan 2015
Our cruise was fantastic. I would recommend Cheri to everyone she was so professional even drop off our document at our home. Cheri did everything for us all we had to do is board the ship. Everyone was very happy with her service. Keep up the good work Cheri
Recommended
Amazing service and vacation!
By: D-Melly
Reviewed on: 23 Jan 2015
Cheri was absolutely fabulous! We talked for months before my vacation and she answered all of my questions, planned the perfect vacation and put my mind at ease in every possible way!
Recommended
Friendly, reliable and accommodating
By: Godinhos4
Reviewed on: 08 Feb 2015
Cheri is an exceptional rep. She is friendly and takes all the stress away from planning a family vacation. Cheri is wonderful @ what she does. If she doesn't know the answer she finds out right away and gets back to you immediately. We use Cheri for all of our travel planning needs.
Recommended
Easy booking!
By: Shibanut
Reviewed on: 05 Apr 2015
Cheri provides the best possible service to her clients. She consistently and patiently helps her travellers get the best trip planned for themselves. I highly recommend her!!
Recommended
Absoluty the Best!!
By: Donna : )
Reviewed on: 03 Jul 2015
Hi Cherri Our Trip was awesome. I do believe you are the best Travel agent we have ever had. Not only were you very informative, but you sent us email and hard copy of all our needed info. our Trip was very successful, and we connected all the area we need to do. Thank you so much for helping us out at the airport as well. Your the best and certainly are in the right field. Best Donna and Barry
Recommended
Another Hit with Cherie
By: godinhos4
Reviewed on: 11 Sep 2015
last minute? no problem! Cherie got us booked and taken care of on a moments notice. the hotel she recommended was PERFECT for us and what we wanted to do! Thanks Cherie for helping us with another great trip!
Recommended
Cheri is Awesome
By: Travelling Faye@gmail.com
Reviewed on: 17 Mar 2016
Cheri helped plan a trip for myself, my husband and 2 other couples. We don't have enough compliments about Cheri, she was fast, efficient, friendly, helpful, made great recommendations, provided service over and above what we expected and we LOVED, LOVED, LOVED our trip. We will definitely use Cheri again and have already given her contact information to family and friends.
Recommended
The Hideaway at Royalton Riveria Cancun
By: Debbie
Reviewed on: 18 Mar 2016
Our trip was fantastic! Nothing to complain about at all other than it is a very big place. Thank you Cheri for you excellent service. Leo and I will be booking next year with you as well.
Recommended
Great Trip!
By: Nats
Reviewed on: 17 Mar 2016
We had a wonderful trip and Cheri was able to find us a resort that fit all of our families needs!
Recommended
Excellent service!
By: Shibanut
Reviewed on: 21 Mar 2016
Again our trip from start to finish was wonderful. Cheri's recommendations helped make the trip memorable. Definitely a great resource for travel information and locations. We loved the resort, the food and rooms and would definitely go there again.
Recommended
Excellent Travel Advisor coupled with friendly and knowledgeable service
By: Mary28
Reviewed on: 28 Mar 2016
Cheri is a very knowledgeable and friendly advisor. Cheri went over and beyond to help me on my last cruise. Last Saturday on our return flight from Puerto Rico our hand luggage had to be tagged and checked. Upon arrival in Toronto my hand luggage went missing. When they checked at the airport they told me it was left behind in New York and I would receive it at 2:00 pm the following day. For some reason Cheri called me on Sunday morning and I was telling her about my missing luggage which contained my medication and my daughter's sleep machine. By 5:00 pm I called Cheri to let her know That I still had not received my luggage. Cheri followed up with the airline continuously that evening. I received a call from the airline telling me that they are looking into the matter. By 1:00 am I got a call telling me they had located my luggage and they would drop it off in an hour and a half. By 3:00 am my luggage was delivered to my house. Thaknks Cheri, you really came through for us.
Recommended
Review
By: Jane
Reviewed on: 25 Mar 2016
Well done and very thorough and informed agent .
Recommended
Great business trip!
By: Eric J.
Reviewed on: 22 Apr 2017
Cheri is personable, knowledgeable and easy to work with and always finds me the best value whether I am travelling for business or pleasure. Highly recommended!
Recommended
Great service and hands on with their clientele.
By: redz
Reviewed on: 07 Jun 2016
Our trip was great from start to finish with great planning by our travel agent Cheri Ramberg of Vision Travel Solutions. The flight was booked and confirm by Cheri, all we did was showed up to the airport with our luggage, everything else was taken care of by Vision Travel Solutions. When me and my family travel with Vision Travel Solutions we have no worries ,we just enjoy our vacation with easy. We will Recommend vision Travel to anyone that want a stress free vacation knowing that everything is taken care of.
Recommended
The best agent!
By: Shibanut
Reviewed on: 18 Oct 2016
Another great getaway trip planned by our wonderful agent Cheri. We know we can rely on her to book things for us even down to our preferred seat selection for flights and hotel room preferences. We have seen friends struggle with trip planning and we just smile and give them Cheri's number!! She is the best and makes us confident to travel knowing she is looking after us so well. She is so helpful in finding out answers to any questions you have and always follows up to make sure everything was in order. Highly recommend!
Recommended
Memories jibacoa
By: Jennifer49
Reviewed on: 26 Oct 2016
I would recommend Cheri Ramberg of vision travel. She booked a trip for us to Cuba. She did all the research to find us an excellent resort.. We took an extra piece of luggage with us and Cheri did the pre pay for us as well .. she did everything. All we had to do was show up at the airport. She is definitely the best. Thank you Cheri.
Recommended
Awesome Service
By: CLGRBGH
Reviewed on: 19 Jan 2017
From start to finish Cheri was amazing, prompt, patient and had great suggestions. She took what we asked for and designed a wonderful custom trip that, from start to finish, went off without a single problem.
Recommended
Agent Extraordinaire!
By: Revo
Reviewed on: 19 Jan 2017
Cheri was wonderfully helpful answered all my first time cruiser questions in record time. She took care of everything, explained everything. I felt no anxiety boarding the ship because I knew she'd prepared me for all eventualities- fun included!
Recommended
Hotel and flight
By: Cruize
Reviewed on: 21 Jan 2017
Cheri is the most personable, friendly and caring advisor that I have ever dealt with. She took her time and found me exactly what I was looking for. Cheri went over and beyond to make my travel plans pleasant and worry-free. It is a pleasure dealing with Cheri
Recommended
Puerto vallarta
By: Fayzee
Reviewed on: 20 Mar 2017
Cherish is AEESOME professional and so helpful!
Recommended
Recent trip to Puerto Vallarta, Mexico
By: Debbie Bowie
Reviewed on: 17 Mar 2017
Amazing! Cheri is one the best agents we have ever dealt with. She is professional, knowledgable and most of all respectful. Very efficient and accomodating. I would highly recommend her for all travel needs.
Recommended
Celebrity Eclipse Cruise
By: Jennifer Alleyne
Reviewed on: 05 May 2017
Working with Cheri is the best all I have to do is to finalize what cruise we wanted and she did the rest. She even deliver our documents to my door, did our boarding pass book our hotel and flight. Our trip went off without a problem. Cheri is someone I can depend on and I will recommend her to anyone I know wants to travel. Keep up the good work Cheri.
Recommended
Hawai'i surprise trip
By: Elza
Reviewed on: 17 Apr 2017
She was quick, attentive and thorough in all of her responses. She provided us with useful information that we never thought of asking for. She was an absolute pleasure to deal with.
Recommended
Netherlands Cruise
By: Shibanut
Reviewed on: 05 May 2017
This trip is my second time travelling alone and the biggest one alone. Cheri helped me plan it every step of the way. She gave me multiple options and made suggestions so every avenue was explored. It was so easy to follow the detailed directions from .Cheri to find my hotel. From having my seat selection to hotel bedding taken care of was wonderful. Having someone who knows your preferences makes it much easier to have a great trip. I think we have booked through Cheri more than ten times now and referred lots of friends. I'm looking forward to booking my next adventure!
Recommended
great travel agent ever.
By: redz
Reviewed on: 31 Jul 2017
Cheri was great with every aspect of our trip from the smallest to the biggest details. She is alway courteous and alway make sure we get what we want on our vacation, Cheri is the best we recommend her to everyone who is looking for a great vacation.
Recommended
She's Awesome!
By: JD
Reviewed on: 17 Aug 2017
Working with Sheri is so easy! She is super patient, she follows up with you and gives her suggestions which is all so helpful. She has excellent communication skills and I feel so comfortable leaving my vacation planning in her hands!
Recommended
Mexico holiday
By: Lynn
Reviewed on: 17 Oct 2017
We had a very nice holiday in Mexico, despite the rain a few days. The booking was smooth and no issues with the flight or hotel. I can always count on Cheri to make sure we are comfortable and happy with our choices. She has been a wealth of information and we highly recommend her to all our friends and family.
Recommended
Best Travel adviser in the business.
By: redz
Reviewed on: 22 Oct 2017
Great as usual anything you want for your vacation she will do her best to get for you.
Recommended
Cheri is wonderful!
By: Guelph
Reviewed on: 08 Nov 2017
I highly recommend Cheri for your travel needs. She is prompt, friendly, thorough & excellent! Thank you Cheri!!!
Recommended
going above and beyond
By: awesome
Reviewed on: 30 Nov 2017
working with Cheri is always fantastic! She goes above and beyond to make sure her client is happy and informed. 8 of us girls organized a trip south to Dominican and she made sure to keep us in the loop with everything. From checking us in and choosing our seats together upon check in, to informing us of excursions and contacts to reserve our restaurants ahead of time. I would highly recommend Cheri to anyone who prefers a stress free travel!!
Recommended
Worry Free Travel
By: Leah
Reviewed on: 30 Nov 2017
Cheri was great! She booked our Dominican vacation for 8 ladies, got us rooms all together and even checked us into both our flights so that we were sitting together! A very smooth and easy process, I would highly recommend Cheri.
Recommended
Cheri is great
By: M
Reviewed on: 06 Dec 2017
Amazing, caring and knowledgeable advisor! Great customer service!
Recommended
Travel arrangements with Cheri
By: KristaG
Reviewed on: 10 Jan 2018
Cheri is thorough and very patient when accommodating requests. She spends time understanding all your travel needs and desires and makes every effort to see you are satisfied with your decisions.
Recommended
Another great trip
By: Shibanut
Reviewed on: 15 Feb 2018
I've lost count for how many trips Cheri has organized for us, friends and family. She is fantastic to work with and has wonderful suggestions for improving our vacations due to her experience. I have more trips planned and am very happy to know that our trip will be successful due to her involvement. Always a pleasure to work with!
Recommended
Trip to Jamaica
By: JD
Reviewed on: 19 Aug 2018
Cheri is so easy to work with and so patient. My husband and I were looking for a trip to celebrate our first wedding anniversary. Cheri was able to make some great suggestions, and once we found the one we wanted, she booked it all for us. There's no worries when booking with Cheri! Anytime we want to plan a trip, big or small...we call Cheri! This was my fourth trip that I booked with Cheri. She's great!
Recommended
Fantastic
By: Azi
Reviewed on: 24 Aug 2018
Cheri was very attentive in assisting our travel needs . Throughout our visit she assisted with any questions we had and was very efficient in resolving them. Thanks for everything Cheri !
Recommended
Amazing
By: Shan
Reviewed on: 24 Aug 2018
Cheri is awesome! She made planning my trip the easiest. She was already ready with information, to clear up any questions and offer advice. I enjoyed with her and would recommend her to everyone
Recommended
Europe Vacation
By: SuBo
Reviewed on: 04 Oct 2018
Cheri was absolutely amazing! She planned our European itinerary and made sure that we had a good understanding of everything before we left on vacation. She also made sure that we were checked in at the airport which saved us a lot of time. I have used Cheri for our Caribbean trips hut this was our first to Europe. I plan to go through her again because her service is truly the best! Vision is very lucky to have such a caring employee.
Recommended
Ireland Tour and knitting workshops
By: Shibanut
Reviewed on: 18 Oct 2018
As always, Cheri booked our trip and provided all the tour information needed. She always checks us in and makes sure we have no more questions. Cheri gives me the confidence to book exciting tours and I know I don't have to worry about having a great trip. You have a very knowledgeable person helping you along and it's always a good experience. Highly recommend!
Recommended
The best!
By: Julian
Reviewed on: 15 Mar 2019
I will never use a different travel agent. Cheri is the most helpful, organized and greatest person to work with. She made us feel at ease when planning our trip, and was helpful at every step. Thank you!!
Working with Cheri Ramberg, you will have access to:
- An experienced travel guide whom you can rely on before, during, and after the trip
- Exclusive luxury resorts and properties
- Once in a lifetime experiences
Explore with the Best
Virtuoso Advisors are constantly pushing the boundaries in unique travel experiences.
Alliance programs are unique tailored experiences exclusive to travelers working with Virtuoso Travel Advisors.
learn more
Sweden
United Kingdom
Aruba
Barbados
Costa Rica
Denmark
Finland
Germany
Jamaica
Russia
Saint Lucia
Trinidad And Tobago
Mexico
U.S. Virgin Islands
Saint Kitts And Nevis