Debbie Rosenberg
Richboro, PA United States
Travel Specialties
Interests
Family Travel
Food & Wine
Culture, History & Arts
Independent Tours
Destinations
Costa Rica
Israel
Italy
South Africa
Spain
Selling Travel Since
1998
My Background
I have been with Journeys Unlimited doing leisure, groups and group incentives for almost 20 years. Before that, i was in the corporate setting selling products and doing travel as well.
Communication is the most important factor in my daily life.....I will listen to what you are telling me about yourself and your travel goals and ask questions to try to understand your past travel history to make sure you are receiving the best possible attention and your trip is what you would like it to be.
I plan experiences for my clients as I would for myself,knowing that once i am off on a trip, I would like to be sure as many factors that can be covered in advance are taken care of so i may just relax and enjoy .
"We travel not to escape life , but for life not to escape us"
Places I Have Traveled
Reviews and Recommendations for Debbie Rosenberg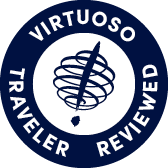 Virtuoso Verified Traveler
All reviews are from confirmed guests sharing exclusive insights
Sort reviews by
Recommended
Fabulous experience!
By: JiSTjill
Reviewed on: 19 Oct 2015
Thank you to Debbie at Journeys Unlimited for planning our perfect vacation! From hotel reservations to tours and an optimal amount of free time, we had a wonderful, relaxing experience that introduced us to the highlights of the southwest region... a beautiful place!
Recommended
Nobody better!
By: Rebbe
Reviewed on: 19 Dec 2016
From beginning to end, Debbie was on top of every detail. She was in constant communication with us, was there to answer all of our questions, helped us interpret what the folks at our destination – Disney World – we're trying to tell us when that wasn't always clear. She laid out multiple options so that we could get the most out of our experience. I wouldn't contemplate planning on a trip without her help, she is the best; there is nobody better.
Recommended
sensible, professional, experienced
By: Sue
Reviewed on: 11 Jan 2017
Debbie is a wonderful travel advisor. She helped my family plan two trips out of the county last year - to Europe/Israel and the Caribbean. She offers great suggestions and is knowledgeable about tours for large groups, as well as more, intimate holiday vacations. She is a real professional and will work to ensure your travel experience is memorable and personalized for your needs. Debbie is simply the BEST!!
Recommended
Excellent Cruise
By: Marty
Reviewed on: 24 Jan 2017
Debbie always does a great job setting us up for a wonderful cruise. she is able to get us the cabins we want and keeps us aware of price changes and available options. We will always contact Debbie for future travel plans.
Recommended
Jamaica
By: Bill S
Reviewed on: 10 Feb 2017
Working with Debbie is a pleasure. She understands what we are looking for and finds us properties that give us what we want. We have worked with her multiple times and would recommend her highly!
Recommended
Israel family trip
By: Woman of Vision
Reviewed on: 02 Apr 2017
Excellent! She listens to what you want out of the travel experience and is thorough in her research. She worked with us to craft a personalized experience in Israel. If there is a problem, Debbie follows up with the travel provider to find a satisfactory outcome.
Recommended
Debbie is the Best!
By: Robin
Reviewed on: 07 Apr 2017
She always is patient and creative and plans wonderful trips
Recommended
Happy to work with Debbie
By: Ben
Reviewed on: 10 Apr 2017
Debbie was professional, courteous and knowledgeable. She was extremely helpful with supplemental information and arranging tickets and tours in cities we were visiting. I couldn't have been more pleased and I am looking forward to working with her in the future
Recommended
2 Weeks in Italy with our teenagers
By: Scott and Caroline
Reviewed on: 05 Jul 2017
Debbie planned a 2 week trip to Italy in June for our family which included stops in Venice, Florence, Chianti, Rome and Positano. Debbie was fantastic to work with because she really listened to our likes/dislikes and then planned an itinerary that was perfect for us from the time we stepped on the plane until we landed back home. Transportation was seamless in all locations. Our tour guides were fun and informative, and many of the tours (all private) were not your usual museum tour (Venice wine bar tour, Tuscany driving tour, Chianti bike tour, and Positano boat tour). The hotels (all 4 stars) exceeded our expectations in terms of quality and location. Debbie even made us dinner reservations for each night and all the restaurants were excellent. We look forward to working with Debbie again.
Recommended
Alaska cruise
By: Hcohendoc
Reviewed on: 21 Jul 2017
Very easy, highly professional. She gave us a great deal of information and background in order to help us make choices as this was our first trip to Alaska and first cruise. Took care of all the little details, making sure we understood what we had to do and working with us to get things done, like our land excursions. This is the 2nd big trip we've done with Debbie (Hawaii) and we'll be sure to do another.
Recommended
Pleasure to work with
By: Imajoon
Reviewed on: 29 Aug 2017
I have totally enjoyed working with Debbie. She is very thorough and keeps me organized. Any perceived problem during the trip was quickly and efficiently resolved. We are well taken care of.
Recommended
Excellent
By: Jeff
Reviewed on: 02 Sep 2017
Terrific. Great to work with. Very responsive. Highly reccomend.
Recommended
Paris Trip
By: Rae25
Reviewed on: 30 Apr 2018
Debbie is a wonderful travel agent! We have used her several times in the past and have always had a great experience. She took care of every aspect of our trip to Paris and made sure to let us know she would be available to contact in case something happened while we were away. She offered suggestions and options but ultimately made sure we made the final decisions. We highly recommend her!!
Recommended
Debbie is great
By: Rez
Reviewed on: 15 Oct 2017
Fantastic! Very knowledgeable.
Recommended
Confidence because of Debbie
By: Tina
Reviewed on: 31 Oct 2017
Because of Debbie, I never had a moment when I worried I was forgetting something critical for my trip east and the cruise, which is exactly what one asks and hopes for in a travel agent. Her generosity will be remembered as I plan my future trips. You shouldn't hesitate to work with Debbie if you are so fortunate to have the opportunity.
Recommended
Trip advisor!
By: pk1016@aol.com
Reviewed on: 05 Nov 2017
Very easy, listened to all my concerns and acted appropriately. Could not have asked for a better advisor!
Recommended
Best trip evet
By: John
Reviewed on: 28 Jan 2018
Perfection in planning our trip. Best trip ever to Iceland
Recommended
Debbie is awesome!
By: Bruce
Reviewed on: 20 Jan 2018
She is an absolute professional and such a pleasure to work with. Every trip she has designed for us has been unbelievable. She has gotten to know us and ask us so many questions of our likes and dislikes that our trips are so well planned and thought out. We highly recommended Debbie!
Recommended
Trip
By: Shifty
Reviewed on: 25 Jan 2018
Awesome. Debbie is always very knowledgeable and helpful when planning our trips.
Recommended
Unico
By: Stacy
Reviewed on: 31 Jan 2018
Working with Debbie was great. She has attention to detail, is available and knows her customer
Recommended
On it!
By: Kid-free travel
Reviewed on: 31 Jan 2018
Debbie answered my many questions in a timely and efficient manner. She helped me address all of the details from discerning the Best Room option for our needs to planning golf. She left no question unanswered, so when we arrived we could get right to the Best action item: Relax & Enjoy!
Recommended
Great experience
By: Judy
Reviewed on: 13 Feb 2018
She was wonderful, knowledgeable and very caring. She paid attention to every detail! Great experience!
Recommended
Another fantastic trip
By: Scott from Cherry Hill
Reviewed on: 14 Apr 2018
Debbie really understands what we like and dislike. This allows her to plan the best trips for us, this time to LA and Hawaii. To provides great suggestions and alternatives, and then the pros and cons for each. And she plans all aspects of the trip that you want her to handle, such as air and ground transportation, lodging, excursions and even restaurant recommendations.
Recommended
The Best
By: Elliot
Reviewed on: 27 Jun 2018
Debbie was a delight to work with from beginning to end. She was knowledgable about the cruise lines and how they worked and about the destinations. She was persistent about getting the results we hoped for, in getting the information we needed. She was reassuring. She never seemed "put out" when we had interminable questions and requests. She seemed to want only for us to have a wonderful trip -- and we certainly did, with her help. I couldn't imagine using any other travel advisor. She is the best!
Recommended
The best.
By: Jeff
Reviewed on: 20 Jul 2018
Excellent. As usual Debbie did a superb job. She understands our expectations.
Recommended
Debbie as our advisor
By: Fred
Reviewed on: 30 Jul 2018
We were guided so expertly by Debbie on each facet of our journey. From the ship's elements to the fine points in each city, her advice was spot on.
Recommended
europe 2018
By: shifty
Reviewed on: 11 Sep 2018
Working with Debbie was Effortless
Recommended
Morocco
By: Tabby
Reviewed on: 06 Nov 2018
Great. We had some issues. Debbie was fantastic/ very responsive. All documents were delivered to us with time to look over each sheet of Information. We wouldn't hesitate to recommend her .
Recommended
Collette Americas Music Cities
By: Barb
Reviewed on: 20 Nov 2018
Debbie was wonderful to work with. We had a group of 13. She was extremely helpful in all aspects of our trip. Presenting the trip to a larger group, dealing with all our travelers & Collette, and answering all questions in a timely manner. When we're ready to plan our next trip, we will be sure to contact Debbie first!
Recommended
Great Travel Agent
By: pw
Reviewed on: 07 Jan 2019
Debbie was wonderful to work with; had good ideas and paid close attention to details.
Recommended
cruise to Mexican Riveria
By: Marty
Reviewed on: 10 Jan 2019
Debbie is wonderful. We have used her services for many trips
Recommended
Trip to India
By: Imajoon
Reviewed on: 24 Jan 2019
Debbie is a pleasure to work with. She keeps me on track and will always address my questions and concerns.
Recommended
Family trip (3 families) to Hyatt Regency in Aruba
By: Scott
Reviewed on: 28 Jan 2019
As always, Debbie handled everything, including picking the location for our 3 families (10 people) to celebrate my father's 80th birthday. She took care of the air, hotel, transportation, activities and restaurants. The trip was seamless from start to finish and everyone had a fantastic time. We really enjoyed staying at the Hyatt, great choice. Thanks Debbie.
Recommended
SFO 2019
By: Shifty
Reviewed on: 08 Feb 2019
Awesome!! The best!!
Recommended
grand cayman
By: shifty
Reviewed on: 27 Jun 2019
Debbie is Awesome!
Recommended
Debbie gets to know what you love!
By: Anonymous
Reviewed on: 23 Aug 2019
Debbie has coordinated travel for our family for so many years now. She listens and understands the experience we all want to have no matter where we go. She works hard to coordinate and make sure we get what we expect. We are always delighted with the result. She is fantastic!
Recommended
Fabulous Detail and follow through
By: Greg
Reviewed on: 20 Aug 2019
Debbie is an absolute delight. She is creative with ideas for vacations to take. She considers our needs when offering ideas and most important follows through on details. One particular story. We were stuck in Mexico because of a snow storm back home. All those who made their own plans were frantically making alternative flight arrangements. We sat back, called Debbie and she took care of everything. I won't go anywhere without Debbie.
Recommended
Alaska
By: Deb K
Reviewed on: 28 Aug 2019
Debbie was helpful every step of the way.
Recommended
Working with Debbie
By: Rickie
Reviewed on: 03 Sep 2019
Working with Debbie is always fabulous! She "gets it" right away, knows what we like, and makes our dream trip happen. We had a wonderful experience with both planning our honeymoon with Debbie last year (a complicated international trip!) and with our anniversary trip to Blackberry Farm!
Recommended
Top Notch Travel Agent
By: Marion
Reviewed on: 05 Sep 2019
Debbie is an A+ travel agent. Her calmness-nothing is a problem-- attitude transcends into what every traveler needs. Suggestions are made, not "pushed." She is quick to respond. It was a pleasure to work with Debbie.
Recommended
Eastern Europe
By: Poland
Reviewed on: 14 Oct 2019
It was really great.
Recommended
London
By: Lynnda Targan
Reviewed on: 24 Oct 2019
Perfect as always!
Recommended
Great trip!
By: hbaeuerle
Reviewed on: 17 Nov 2019
Working with Debbie is always a pleasure - she asks the right questions and cares about ensuring that our trips are successful! We look forward working with her for years to come.
Recommended
London
By: Jeff
Reviewed on: 27 Nov 2019
Super- always does a terrific job.
Recommended
Absolutely Perfect Swiss Ski Vacation
By: Scott
Reviewed on: 09 Jan 2020
Debbie planned an extraordinary trip for my family and friends (4 adults and 5 teenagers). Very difficult logistics to get all of us and our 18 bags with ski gear to and from Chalet Pollux in Zermatt for 6 days. Landed in Zurich and had a nice walking tour, and then arranged private transfer to Zermatt. Chalet Pollux was excellent, including accommodations and services. Debbie worked closely with all the onsite providers to make sure the logistics of picking us up, moving all our ski gear, arranging lunches and dinners, booking excellent ski guides and grocery shopping, were perfect each day. The Chalet was well appointed and perfect size for our 2 families (4 adults and 5 teenagers). Debbie then arranged for all our luggage to get to next stop in Lucerne, so that we could do separate tour on Glacier Express to Andermatt, which is excellent way to see Swiss countryside. On to best hotel in Lucerne, Hotel Schweizerhof, with room upgrades to suites. Awesome trip!
Recommended
Details matter to Debbie!
By: LibertyBelle
Reviewed on: 16 Feb 2020
Working with Debbie meant that every detail would be anticipated and it was! She handled it all and anticipated our needs. Last-minute changes sometimes happen, and she ably worked with us to re-book our hotel. We are already planning our next trip with Debbie and know we are working with a real pro!!
Recommended
Debbie is awesome
By: RG
Reviewed on: 14 Mar 2020
Fantastic! She worked hard to get us the best rate on our reservation and to get us a room upgrade, too. We love Debbie!!
Working with Debbie Rosenberg, you will have access to:
- An experienced travel guide whom you can rely on before, during, and after the trip
- Exclusive luxury resorts and properties
- Once in a lifetime experiences
Explore with the Best
Virtuoso Advisors are constantly pushing the boundaries in unique travel experiences.
Alliance programs are unique tailored experiences exclusive to travelers working with Virtuoso Travel Advisors.
learn more
Costa Rica
Israel
Italy
South Africa
Spain