Travel Specialties
Interests
Beach & Sun
Family Travel
Escorted Tours
Ocean Cruising
River Cruising
Destinations
Australia
New Zealand
United Kingdom
Bermuda
Cambodia
Selling Travel Since
2008
My Background
After running a daycare for 20 years and raising my own 4 children I decided to change careers and spend some time with my other passion - Travel. I am very enthusiastic about travel and get very excited for everyone that I assist in planning a vacation. My goal is that everyone makes memories to last a lifetime through their travel experiences. From newlyweds going to Southeast Asia to traveling on a custom itinerary in Australia and New Zealand, I pride myself on working with clients to create unique experiences tailored to their travel dreams. I am looking forward to helping you too.
Places I Have Traveled
Reviews and Recommendations for Nora Pearce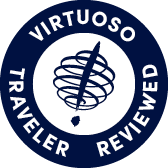 Virtuoso Verified Traveler
All reviews are from confirmed guests sharing exclusive insights
Sort reviews by
Recommended
Oceania
By: patterli
Reviewed on: 28 Sep 2013
Nora was very helpful in helping us plan and book our upcoming trip. As we are not going until November I can't comment on this particular cruise yet. Our previous Oceania experience was amazing and thanks to Nora and the Vision 2000 team we decided to book again.
Recommended
Highly recommended!
By: spooky
Reviewed on: 15 Oct 2013
Nora has been wonderful to work with. She goes out of her way in researching requests and everything that she has planned for us has worked well!
Recommended
Highly Recommended
By: DJbear
Reviewed on: 07 Feb 2014
Without a doubt, NoraPearce is the best Travel Agent we have ever had.Nora goes the extra mile plus to meet our requests and comes back with a package beyond expectation.  It dosen't matter whether it is a weekend getaway or a four week vacation, Nora treats each request with the same care and enthusiasm.The itinerary that Nora presents leaves nothing to the imagination with each and every item listed in order and very explicit making for an enjoyable and worry free vacation.
Recommended
Highly recommended !
By: Rickster
Reviewed on: 27 Nov 2013
Nora has always done an outstanding job booking our vacations and she especially pays attention to detail and our specific requirements. She stays on top of things and goes the extra mile to ensure our trip is exactly what we want.
Recommended
I highly recommend Nora. She has helped to plan 2 trips now
By: Colleen
Reviewed on: 21 Nov 2013
Nora is knowledgeable, organized and thorough. I love how she provides me with a full package including itinerary, etc....Makes my trip worry free.
Recommended
By: Not provided
Reviewed on: 25 Nov 2013
Nora was extremely knowledgable and was invaluable to us as this was our first cruise. Nora's expertise and experience allowed us to enjoy our vacation more fully and avoid many of the pitfalls that may befall first time cruisers.
Recommended
Recomended
By: snowhite
Reviewed on: 22 Nov 2013
Nora was very helpful in answering any questions we had. She kept in constant contact with us right up to the time of our trip in case we had any concerns. We would definitely book travel through her again. Great travel agent.
Recommended
Highly Recommend
By: 1.emerich.44
Reviewed on: 02 Dec 2013
Nora was very helpful in planing and organizing our family holiday to Europe for next summer. She was very professional in dealing with our different family members answering all our questions in a prompt manner emailing us on next steps etc. Nora is a personable individual to deal with. We would be more than happy to use her services again.
Recommended
Highly recommended
By: Optimistic
Reviewed on: 06 Dec 2013
Nora is an excellent Travel Advisor. She will definetely take care of you and all your travel plans from start to finish.
Recommended
Highly Recommended
By: Graham
Reviewed on: 28 Nov 2013
Nora is very professional.All it takes is one call from me and Nora does the rest.No complaints and I do Highly Recommend Nora.
Recommended
Highly recommended
By: FunOnTheSeas
Reviewed on: 06 Dec 2013
This was a great vacation. Celebrity Eclipse was a fabulous ship, crew was great, food was great. And the weather could not have been any better...hot and humid for 2 weeks. Certainly a variety of islands, stopping at no less than 8 islands. I would recommend this to cruise to anyone.
Recommended
Great To Deal With
By: Concert Guy
Reviewed on: 29 Jan 2014
I have had the pleasure of Dealing with Nora Before. Had a FANTASTIC time in June 2013 on a cruise around the UK, Scotland, Ireland & France with my siblings. My wife shopped around before we called Nora & she ended up getting us a better rate & gave us some options & choices others had not. Very Happy & looking forward to getting out of the cold!
Recommended
letting your kids soar
By: Mom
Reviewed on: 17 Feb 2014
My son was flying to Australia, a trip that no one in my family had done and we weren't sure what he could expect.  Nora booked the tickets, got seats with his friends, sent out information about the airport terminals, and let us know what meals and snacks would be provided on both the hop to LAX and the much longer flight to AUS.Thanks Nora!
Recommended
she is an absolute professional and her attention to detail was perfect!!!
By: family of ten
Reviewed on: 11 Mar 2014
we were more then pleased and throughly impressed with how she attended to our needs, followed up on her suggestions, booked our cruise, airplane, shuttles to and from the hotel to the cruise and back to the airport. Everything went like clockwork. We took her suggestions about on board ammemities, dining oportunities, shows, and young peoples activities and were not dissapointed. What a wonderful holiday we had, thanks Nora 
Recommended
great to work with
By: d and h
Reviewed on: 12 Mar 2014
NORA HAS BEEN VERY PLEASANT TO WORK WITH ON MANY OCCASIONS FOR US. SHE IS RELAXED, EFFICIENT AND QUICK TO RESPOND TO ANY QUESTIONS OR INQUIRIES WE MAY HAVE. SHE IS DESERVING OF HER RECENT AWARD!!
Recommended
Highly Recommended
By: Not provided
Reviewed on: 28 Mar 2014
Recommended
Highly Recommended
By: myardley
Reviewed on: 25 Apr 2014
Nora has been extremely helpful and goes that extra mile to satisfy your needs.   She builds a relationship with you so she knows exactly what type of travel you are interested in and your budget.     When she is doing research on her own, or is notified of new trips, she seems to run through some list of her clients that might fit the bill and might drop you a line to see if your interested.     It is never to the point of pestering you.   In fact, you learn to appreciate it, because the trip is so close to the things that interest you.She is not one to be satisfied with collecting your money.   She makes sure you are satisfied right up to, and after your trip.    Her personality is always cheerful and magnetic.    She has a great sense of humour and very pleasant with which to do business.I would certainly recommend her in a heartbeat.   
Recommended
St. Maarten
By: Harold
Reviewed on: 11 Jun 2014
Nora is one heck of an agent.  She goes out of her way to make sure your trip is just perfect.  On our latest trip, we were not sure of the room class we had so Nora stopped at our resort when she was on her cruise to make sure our room was exactly what we wanted.  We have never been disappointed in any arrangements that Nora has made for us.  We will continue to book all our trips thru Nora and Vision Travel.Thank you Nora
Recommended
Highly Recomended
By: Linda66
Reviewed on: 07 Jul 2014
Nora has gone above and beyond with researching options for us so that we got what we wanted. She is knowledgeable and friendly, a great asset to the travel industry. ThankYou
Recommended
One word to describe " OUTSTANDING" holiday
By: Emerich6444
Reviewed on: 14 Aug 2014
A great cruise to some very lovely destinations. Superb staff, outstanding service, fine food on a very comfortable new ship. I can highly recommend Viking and Vision Travel Solutions with Nora Pearce as your agent.
Recommended
Perfect River Cruise
By: Lulu48
Reviewed on: 06 Aug 2014
Viking took care of all our needs. Service, friendly, food, tour arrangements and guides were excellent. Accomodations were lovely and entertainment was fun and informative. Our flights were on time--had to rush a little for connections but everything worked out well. Vikiing handled all our hotel arrangements in Budapest--we had top floor room looking over the Danube!! They gave us towels for Gillerts Bath and we paid in advance for admission. We were very lucky with the weather--sun everyday with only a few drops of rain on 2 days. Overall this was an outstanding trip. Scenery is overwhelming -- lots of memories and new found friends.
Recommended
ALWAYS HELPFUL, EFFICIENT AND FUN TO WORK WITH
By: KIRSTI LEE
Reviewed on: 12 Oct 2014
WE USE NORA TO BOOK OUR FLIGHTS AND ARRANGE CAR RENTALS FOR OUR ANNUAL TRIP TO EUROPE.. WE BOOK WELL IN ADVANCE AND NORA KEEPS HER EYES OPEN FOR GOOD DEALS. WE HAVE NEVER HAD A PROBLEM. SHE IS PROMPT RETURNING CALLS AND NO QUESTION IS EVER A BOTHER. SHE HAS BECOME SOMEONE WE TRUST AND KNOW WE CAN RELY ON.
Recommended
Thorough, friendly service
By: Linus
Reviewed on: 19 Oct 2014
I highly recommend Nora. My family and I have used Nora's services for a number of trips big and small. She is very knowledgeable about a variety of locations and travel experiences and provides good ideas and advice when planning your trip. She is very thorough and makes sure that all arrangements are confirmed and in order. I also really appreciate that she takes the time to complete a personal summary/itinerary for every trip so that you have all the necessary details at your fingertips. With the fast pace of life, I love that I can look to Nora to help me organize a worry-free trip.
Recommended
good spot
By: April
Reviewed on: 02 Mar 2015
Beautiful resort, fantastic food, great rooms... Was a little disappointed with the beach ... not much area to swim or snorkle
Recommended
Great relaxing trip
By: Matt224
Reviewed on: 10 Apr 2015
Not one complaint. Extremely friendly and detailed staff that truly go out of their way for you. Clientele mostly fits what we are looking for. Food was wonderful. Looking forward to doing it again. Would pick Celebrity again, no problem
Recommended
Unbeatable
By: Daughter2
Reviewed on: 10 Jun 2015
I have booked a number of vacation with Nora, and every experience is above and beyond what is expected. Thank you for helping with the memories.
Recommended
Very professional and on point
By: mike's
Reviewed on: 26 Jul 2015
Very well planned and quite enjoyable. The only downside was at our final destination we did not receive the accommodations we were promised and this did not get resolved during our stay there.
Recommended
Professional All The Way !
By: Graham
Reviewed on: 27 Jul 2015
My wife and I selected the cruise and left all the details to Nora. We were not disappointed in any way. We have done a lot of travelling over the years, and in that time we have never found a Travel Advisor that we can count on like Nora. Thanks Nora.
Recommended
Whole Experience.....Top Drawer!
By: wally a.
Reviewed on: 30 Jul 2015
This was my 7th Oceania cruise. Only line I have ever sailed with and feel....why change.....it doesn't get much better than this. The food is excellent whether the informal Terrace Room, the main Dining Room or the Specialty Restaurants. The staff courteous, at times even over solicitous. I am looking forward to an Oceania cruise around the tip of South Africa in November, mainly for the game farm side trips.....something I have wanted to do all my life. I have chosen Oceania because I know what I will be getting.....and I like it.
Recommended
Knowledgable and efficient
By: Nan-58
Reviewed on: 31 Jul 2015
Nora goes out of her way to get the best deals possible within the budget you give her. She gives many options to choose from and follows up on your experience after your vacation. Very professional and more than willing to help her clients meet their needs no matter how big or small. Great to deal with and very friendly and nice. Highly recommend her services.
Recommended
Nora - Vision travel- best travel service
By: Lou-Lou belle
Reviewed on: 30 Jul 2015
Booking with Nora was so wonderful.....and she was so helpful before and during the trip. The hotel itself was good , a little too far from St John's (50.00 U.S. Taxi ride)...what was disappointing was that one of the restaurants we were to use for our meals was shut down for the week and our Air Canada Rep had no idea that that was happening.....so we were STUCK eating at the buffet for all but 3 meals. The buffet was barely edible . Free wifi was only in the lobby, restaurants......not in your rooms unless you wanted to spend a fee of 60 U.S. Dollars for the week. They only had one bar open during the day by the pool till six and then it shut down. They also had one on the beach and one in Coco's restaurant. The other bar off of the lobby opened at six. We had issues with the hot water in our room.....either no hot water or it took 20-25 minutes for the shower to get any hot water. The staff were friendly but I found the hotel was too far from the city.
Recommended
Amazing!
By: jrad
Reviewed on: 24 Aug 2015
Nora and I have been working together for years!!! I plan a trip yearly and always can count on Nora for her support and guidance. My trips our seamless. What I like about Nora is that she knows what I like, she's honest and very supportive with making sure my needs are met! I am already in planning mode for 2016:)
Recommended
Trip Planning Made Easy
By: DLHR
Reviewed on: 02 Oct 2015
Nora is very easy to work with...always amicable and accommodating. We work with her every year and have never had a problem. We look forward to making our plans with her. We have developed a relaxed, comfortable and fun working relationship. Our flights and car rentals go off without a hitch. Nora has our support and recommendation!
Recommended
AWESOME!
By: JACKD
Reviewed on: 20 Oct 2015
Nora did a FANTASTIC job helping us plan our trip. She provided us with every detail and made it very easy for us to sit back and enjoy our honeymoon. The resort was amazing and all staff were very friendly. There was always a wide variety of food/drinks and the resort was close to a tourist shopping area which was nice to venture down to. Overall we were very satisfied with everything Nora did and would definitely recommend this resort.
Recommended
Med Cruise
By: fritzdog
Reviewed on: 29 Oct 2015
Our Mediterranean Cruise was very well organized by Nora. The Cruise package and explanation helped us navigate the air to Cruise details. We had an excellent holiday.
Recommended
Very friendly & accomadating
By: Optimist
Reviewed on: 30 Dec 2015
Nora is a great travel advisor. She knows her cruise lines and will help you plan the perfect vacation. I had so much fun on our last cruise to the Caribbean. Wouldn't use anyone else. Thanks Nora.
Recommended
Understands are needs and delivers.
By: Graham18
Reviewed on: 18 Jan 2016
Our recent cruise on Sea Dream II was wonderful and we cannot wait to do it again. Thank you Nora.
Recommended
Another great trip
By: Mike P
Reviewed on: 20 Jan 2016
Nora Thanks for all your help in organizing the trip to Sandals Great Exuma - as always your support was much appreciated and your attention to detail made everything very easy for us. We will come back to you again once we are ready to plan the next excursion. Cheers! Mike & Nancy Pickering
Recommended
Awesome service!
By: Bonky
Reviewed on: 04 Feb 2016
Nora went above and beyond. They had a wheelchair for my husband as per our request. We had never traveled before and everything went very smoothly. Nora recommended the resort we stayed at and it was perfect...no.... it was amazing! I have recommended her services to others i know. She definitely knows her stuff and will definitely contacting her again to book us another amazing vacation! Two thumbs up Nora! :)
Recommended
Pauline was great!
By: Bork
Reviewed on: 02 Mar 2016
I do not know Nora Pearce. Have never met her. Our trip was planned by PaulineGhesquiere so I couldn't comment on Nora Pearce.
Recommended
Excellent...very friendly and helpful
By: Dianne
Reviewed on: 16 May 2016
I would definitely ask Nora to help with any future "adventures" I plan to go on.
Recommended
Excellent planning and follow up
By: Badone
Reviewed on: 21 Jun 2016
Hi, I would like to recommend Nora to anyone who is thinking about a Travel Advisor. Nora is proactive, responsive and great with arranging travel plans. We encountered a situation whereby our flight was cancelled late in the day. Nora was extremely helpful and got us to our destination in a timely manner. I would recommend her anytime!
Recommended
Fantastic support and experience
By: Badone
Reviewed on: 20 Jul 2016
Hello, Nora did a fantastic with my job and clearly made it easy for me to travel to the US and back. Thanks Nora!
Recommended
Efficient, great service.
By: Nan-58
Reviewed on: 17 Sep 2016
Efficient, knowledgable, and overall great services provided by Nora. Helped us feel like we didn't have to do anything but pack our bags. Looked after all the details and had us on our way.
Recommended
Greatest travel Agent
By: Lou Lou belle
Reviewed on: 16 Sep 2016
What can you say about Nora...... She is the best...knowledgeable...friendly...happy...helpful...and the list goes on and on. The trip was fantastic...just as she described it. Weather was great, beautiful scenery...friendly people....too much food though...kidding. Thanks to Nora...another great trip.
Recommended
Expert service from Nora
By: Nikki
Reviewed on: 29 Sep 2016
Nora arranged all our flights to and from Honolulu and Vancouver....everything was great...our only complaint was with Westjet...but I'm Sure it's all airlines....they are way too small for long flights...we are jammed in our seats like sardines.....the airlines continue to raise prices and cut back on amenities...soon we will all have to sit on the wings....we had entertainment on the flight to Vancouver, a TV screen...but on the long long flight back if we wanted entertainment we had to pay 13.95 for a 2 hour movie...REALLY?.....ridiculous!!!!! I thought Westjet was for the people by the people...I can understand Air Canada pulling this
Recommended
Awesome trip planner.
By: Linda 11
Reviewed on: 13 Oct 2016
Nora always plans an excellent trip. She is very friendly and easy to deal with. She definitely knows her stuff, she is very thorough. I would recommend her to all my friends and family.
Recommended
Vegas Trip Review
By: Martina77
Reviewed on: 26 Oct 2016
To Whom It May Concern Nora Pearce at Vision Travel Solutions - Ancaster, had recently put together another trip for us. This trip found us going to Las Vegas. This trip was a surprise trip, for my husband, for our 30th Wedding Anniversary. As per usual, Nora, did an outstanding job putting the trip together. We encountered no problems with the Park-and Fly Hotel, The Flight, Hotel in Vegas, Grand Canyon Tour, Booked Show, or our return trip back to Canada. Even at the Airport, one (1) call was made to the Park-and Fly Hotel, we were picked up without any problems and brought back to our car. We then arrived home safe and sound. I must say on Nora's end, with everything that was planned, there was absolutely no problems. Thank you. Douglas and Martina van der Veer
Recommended
Awesome service
By: Paul61
Reviewed on: 21 Nov 2016
Nora and her team at Vision Travel provided excellent service throughout the planning stages of our cruise. Especially after our cruise was suddenly cancelled due mechanical damage to the cruise ship. Nora was able at the drop of a hat rearrange another cruise, rebook flights and hotels for a party of four. We were already at our departure point in Barcelona at the time of the cruise cancellation. We had a great time on the alternate cruise. Thanks again Nora and the Vision Travel team
Recommended
Always above & beyond
By: jmjw88
Reviewed on: 12 Nov 2016
Nora always goes above & beyond. we cannot thank her enough for all her hard work! our vacation was hiccup free and we LOVE her personalized itinerary that takes us step by step through our vacation, right from the check-in for departure to returning home. THANKS A MILLION NORA!!!
Recommended
Expert friendly service!
By: Jack
Reviewed on: 16 Nov 2016
Always have an amazing time! Nora is always on the ball when it comes to her suggestions. thanks!
Recommended
Great advice and response
By: Badone
Reviewed on: 21 Dec 2016
Nora was very responsive and prompt. She is great to work with and very friendly.
Recommended
Met all needs
By: Owen
Reviewed on: 28 Feb 2017
Working with Nora was very easy, she listened to my concerns and planned a well organized trip which went like clockwork.
Recommended
Great resort, Platinum Yucatan Princess, Mexico
By: Optimist
Reviewed on: 03 Mar 2017
Nora is very easy to work with, always cheerful and tries very hard to please her clients, she always goes that extra mile for you. Thanks so much Nora
Recommended
Punt Cana, Bahia Principe Esmeralda
By: Snowball
Reviewed on: 12 Mar 2017
Worked with her before and with this trip she did not steer us wrong on this one. Everything she advised or recommended panned out perfectly.
Recommended
friendly family atmosphere
By: books
Reviewed on: 20 Mar 2017
She is business like but in a very friendly atmosphere, and easy to talk to.
Recommended
Punta Cana 2017
By: Happt Traveller
Reviewed on: 06 Apr 2017
Nora was very professional and knowledgeable. She listened to my needs and helped me put together the best possible options that fit within my budget and wish list
Recommended
Trip to Portland
By: JT
Reviewed on: 07 Apr 2017
Excellent! Nora was great as always.
Recommended
Review
By: KatieC
Reviewed on: 22 Apr 2017
Very satisfactory. I knew what I wanted, and Nora looked after things.
Recommended
Thailand Honeymoon
By: JB
Reviewed on: 06 Jun 2017
Nora was extremely knowledgeable and organized. She was very accomodating and we look forward to booking again with her in the future. An excellent travel agent!
Recommended
Best Agent Ever!
By: David Bolton
Reviewed on: 23 Jun 2017
Nora is my exclusive agent she is so easy and a pleasure to work with based on she knows perfectly my profile in ever detail which makes it very easy to make new bookings.
Recommended
Euro Trip 2017
By: Marlon
Reviewed on: 07 Jul 2017
Nora is always a pleasure to work with.She is very detailed oriented and organized. Her customer service skills are always top notch and I look forward to working with her in the future.
Recommended
Newfoundland2017
By: MrsE
Reviewed on: 30 Jul 2017
Loved every moment of our 2 week trip! Nora did a great job (as usual) helping us plan our vacation from timing, hotels, suggestions for excursions/sites etc. Nora is exceptionally organized and professional and we can't wait for our next trip!
Recommended
Report card
By: Davi I'd Bolton
Reviewed on: 21 Aug 2017
Nora always make bookings easy and a great trouble free start to our trip!
Recommended
Grateful
By: Radcliffe
Reviewed on: 03 Sep 2017
I've been working with Nora for years and think she's great! We never met but have a very special bond
Recommended
Vegas trip
By: Boop
Reviewed on: 06 Sep 2017
Nora is very knowledgeable and works with you to get exactly the trip you want!
Recommended
Nora Pearce Review
By: David Bolton
Reviewed on: 06 Oct 2017
Always First Class 👍
Recommended
Nora
By: Rossi
Reviewed on: 29 Sep 2017
It is always a pleasure to work with Nora. We have used her many times and feel like she is an 'old friend' or a family member. She is easy to talk to, efficient and very knowledgeable.
Recommended
Great
By: Supersoulman
Reviewed on: 09 Oct 2017
Nora did a great job booking our trip to Greece. Everything was fantastic. She recommended a few plac s in our budget and we needed up going for less than we had planned for. Overall a great experience. Can't wait to book our next trip through her.
Recommended
Great service!
By: Stella
Reviewed on: 16 Oct 2017
Nora always takes care of the details and makes the trip more enjoyable.
Recommended
generous expert help
By: B-person
Reviewed on: 22 Oct 2017
Nora is efficient and always ready to help. She supplies good information in a timely manner-- just what one wants from a travel agent.
Recommended
Nora Pearce
By: Bubs
Reviewed on: 13 Nov 2017
Nora is always very pleasant and knowledgeable. She answers any questions and solves problems promptly. She looks after all aspects of the trip and gives you a detailed, clear itinerary.
Recommended
Our Experience with Nora "Our Friend and Agent"
By: David and Barbara Bolton
Reviewed on: 11 Dec 2017
The best when making a reservation Nora is two steps ahead knows our needs in every detail.
Recommended
2 weeks in Portugal
By: Bernie
Reviewed on: 27 Dec 2017
Nora planned an amazing trip for us to Portugal..it was our first time there and everything exceeded our expectations amazing price, first class accommodations and tours. Nora is the best...rating +++++++
Recommended
Down Under
By: quipper
Reviewed on: 29 Dec 2017
Fabulous. She was excited as we were about our trip. She listened to our needs and wants and hit every one. Made excellent suggestions for tours that are now favourite memories. Extremely easy to work with and always enthusiastic.
Recommended
My Travel Advisor
By: Burlington Traveller
Reviewed on: 06 Jan 2018
Smart, courteous, efficient. Nora knows her job and listens to her clients.
Recommended
wonderful trip
By: nameless
Reviewed on: 16 Feb 2018
Working with Nora was wonderful. All our flights were perfectly planned and all pick ups from airports were waiting for us when we arrived. Would definitely recommend Nora as a travel advisor and planner and will be using her again on our next trip. 5 stars for sure:):)
Recommended
Bangkok Phuket Thailand
By: Kathy
Reviewed on: 07 Feb 2018
Nora is a professional who accommodates everyone's needs. Very helpful advisor , friendly and down to earth. Thank you again Nora and can't wait to book next adventures with you.
Recommended
Great travel agent
By: sabitasera
Reviewed on: 13 Feb 2018
Nora has always managed to meet my very picky needs and set up smooth travel transitions no matter where I go in the world. I definitely recommend her.
Recommended
Evaluation of Performance
By: Baba
Reviewed on: 13 Feb 2018
Nora is very pleasant and friendly. She is very knowledgeable about the travel industry and is very helpful in planning a suitable trip for her client. Everything is meticulously organized and always runs smoothly. We have worked with Nora for years and have recommended her to many of our friends.
Recommended
Nora
By: Patti
Reviewed on: 01 Mar 2018
She is very professional and efficient. Returns calls or emails in very timely fashion.
Recommended
Trip to Cuba
By: Boop
Reviewed on: 22 Feb 2018
Nora is very professional. We adore working with Nora, she see that all our needs are met!
Recommended
Review from David and Barbara Bolton
By: David
Reviewed on: 05 Mar 2018
Consistently Excellent in all areas of customer service! Nora knows our travel likes and dislike to the point many times reminding me of items from pior trips that did work and knows our room type, location, arrival food and beverage desired! Nora, keep up the First Class Customer Service. David and Barbara Bolton
Recommended
She's a keeper
By: Louie
Reviewed on: 19 Mar 2018
Working with Nora is always a pleasure. We figure out what works, and Nora always goes out of her way to give me what is need before I travel and even after I have left to be available to give me information that I need while on my trip. The nice price reduction for the cruise was also a bonus. So yes, my travel agent is definitely a KEEPER!!
Recommended
Making Dreams Come True
By: Honeymooners
Reviewed on: 09 Apr 2018
Nora listened to what we were looking for in our Honeymoon to Iceland and had everything booked in a timely manner. She answered all of our questions and offered her own suggestions too, which were great! Everything was well- organized and we knew where we had to be and when. Thanks for taking care of us!!
Recommended
Happy Professional
By: Carolf
Reviewed on: 08 Apr 2018
Nora Pearce is the consummate professional travel advisor. She makes absolutely sure that you know and understand every detail of your trip. From leaving home to returning. Nora does this with a friendly, courteous, and experienced approach, ......and always with a big smile. We have booked several trips with Nora and Vision Travel, and will continue to do so.
Recommended
Trip to Japan @ Cherry Blossom time
By: Cathy Fralick
Reviewed on: 14 Apr 2018
Nora was extremely helpful & made airline arrangements that were flawless & comfortable. Nora understood my wishes & made arrangements quickly & in very friendly manner. I would recommend Nora to anyone who needs help with travel arrangements. I didn't require lodging as I stayed with my son in Japan & he & his wife took me to many lovely venues.
Working with Nora Pearce, you will have access to:
- An experienced travel guide whom you can rely on before, during, and after the trip
- Exclusive luxury resorts and properties
- Once in a lifetime experiences
Explore with the Best
Virtuoso Advisors are constantly pushing the boundaries in unique travel experiences.
Alliance programs are unique tailored experiences exclusive to travelers working with Virtuoso Travel Advisors.
learn more
Australia
New Zealand
United Kingdom
Bermuda
Cambodia
China
Dominican Republic
Italy
Jamaica
Laos
Netherlands
Saint Lucia
Saint Martin
Thailand
Puerto Rico