Travel Specialties
Interests
Adventure
Independent Tours
Ocean Cruising
Safari
River Cruising
Destinations
Australia
New Zealand
France
Italy
United Kingdom
Selling Travel Since
1989
My Background
I've been in the travel industry for 30 years designing travel experiences for my clients all over the world. The personal connections I've made with hotel owners, tour operators, and guides allow me to craft unique itineraries with insider-access for nearly any interest.
Recently I experienced South Africa - a world-class destination where I enjoyed visiting Table Mountain (7th Wonder of Nature), wine-tasting in the Winelands, travelling to the Southernmost Tip of Africa (where the Atlantic & Indian Ocean Meet) and then finished off with a African Safari on the private game reserves of Sabi Sands and Kapama.
Clients consider me an Australia and New Zealand expert – I have family in both countries and especially enjoy trekking outside of Queenstown, luxury lodge stays, cultural Melbourne, and, of course, snorkeling on the Reef. I've explored extensively with the top ocean and river-cruise lines, and have more recently embraced health and wellness travel, from quick spa breaks to hiking and cycling adventures.
Travel is an investment in your life.… Take advantage of the personal knowledge, expertise, and global connections I've built over more than two decades to design your custom travel experiences.
Places I Have Traveled
Reviews and Recommendations for JoAnne Patterson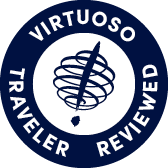 Virtuoso Verified Traveler
All reviews are from confirmed guests sharing exclusive insights
Sort reviews by
Recommended
Highly recommended and then some!
By: Joanzzzz
Reviewed on: 20 Aug 2013
I was recommended to try JoAnne many years ago when my regular travel agent retired. JoAnne does not live near us, but she came so highly recommended we went with her rather than look locally. We've not been disappointed in our choice. JoAnne is thorough in all the details, makes recommendations that benefit the client and is always willing to do more if needed. She's been our agent for many years now, and our last cruise was all smooth sailing thanks to her.
Recommended
Excellent trip once again.
By: Jane
Reviewed on: 21 Aug 2013
JoAnne booked our recent cruise with Crystal to the Baltic. Once again she has done an amazing job. She knows our preferences down to which side of the ship we like to be on. I once booked a cruise on my own- never again! JoAnne is an excellent agent and we now use her for all our travels. Thanks to Virtuouso for another very interesting and enjoyable excursion provided free of charge. We visited the architect Saaranin's house in Helsinki which was a real treat.
Recommended
Another Great Job JP
By: Dave and Carolyn
Reviewed on: 26 Nov 2013
We've used JP several times now, and her level of knowledge, understanding of our needs, and consideration for us is exceptional. We've travelled for 30+ years and must acknowledge her for "best service ever".
Recommended
Experience.
By: sirsam
Reviewed on: 20 Nov 2013
We always find that JoAnne is very helpful on every cruise we take and offers her experience on deciding what to look for on each trip.
Recommended
Great Service
By: J&J Niagara
Reviewed on: 21 Nov 2013
JoAnne recently booked two trips for us for the upcoming year. She's professional and remembers all the little details plus makes great recommendations.
Recommended
By: Not provided
Reviewed on: 22 Nov 2013
This is a highly experienced travel advisor who was knowledgeable about your product and gave great well organised service. This was our first cruise and we will likely use JoAnne again when booking a cruise with you.
Recommended
Ultimate Travel Planner
By: Robert39
Reviewed on: 20 Nov 2013
When planning a trip the only person I go to is JoAnne. Having JoAnne make all the arrangements I can expect an outstanding trip. Every detail is always looked after. Her knowledge and manner is exceptional. Would not travel without consulting JoAnne.
Recommended
By: Not provided
Reviewed on: 20 Nov 2013
Very hands on and works to ensure that we are comfortable with all of the arrangements. There are no loose ends that we have to worry about when we travel .
Recommended
Highly recommended.
By: Duke
Reviewed on: 23 Nov 2013
My wife and I have used JoAnne many times to organize our vacations. Always very prompt, efficient and wonderful to work with. Totally satisfied and happy with her efforts. We will continue to use her expertise again in the future.
Recommended
Highly Recommended
By: JohnVV
Reviewed on: 09 Dec 2013
We were most pleased that Joanne thought of us re: the Celebrity Caribbean cruise in March. While she was way, her staff helped us make our selections (cabin, dining arrangements, cruise date, etc.). Joanne and her office are responsive and thorough. Thanks.
Recommended
Highly recommended
By: Sharon
Reviewed on: 16 Dec 2013
We find JoAnne most personable and happy to help in any way she can. It is a pleasure to have her as our travel consultant.
Recommended
Always totally satisfied.
By: Duke
Reviewed on: 02 Feb 2014
JoAnne has always be super helpful with all our travel needs. We would recommend JoAnne to anyone else who wants to save the hassle of searching through the internet.
Recommended
Best service we have ever had from a travel agent
By: sirsam
Reviewed on: 27 Mar 2015
We have always appreciate the care and extra effort done by JoAnne.
Recommended
Highly Recommended
By: John VV
Reviewed on: 09 Feb 2014
As always, JoAnne was most helpful to us in presenting alternative cruises and, ultimately, in selecting the Scandinavia and Russia cruise to suit our interests.  We are thrilled with the itinerary and look forward to being pampered on the Royal Princess.  JoAnne has helped us to plan all aspects of the trip, including flights, pre-cruise hotels and transfers and in giving us tips to help us enjoy our visit to this beautiful part of the world.
Recommended
Highly recommend
By: Sharon
Reviewed on: 09 Feb 2014
We have been a client of JoAnne's for many years and thoroughly enjoy working with her.  She is very helpful in all aspects of our bookings and is more than willing to go the extra mile to make our travel arrangements and ensure that we have a wonderful vacation experience.JoAnne responds quickly to any questions or concerns we may have.  She is a pleasure to work with
Recommended
Another Great Recommendation and Trip
By: Dave and Carolyn
Reviewed on: 15 Mar 2014
JoAnne once again, gave us great advice in recommending the Oasis for our family vacation.  She gave us both the pro's and con's, which turned out to be absolutely valid.  Well done, once again, JoAnne.
Recommended
Highly Recommended
By: John VV
Reviewed on: 04 Apr 2014
Thanks to JoAnne for another terrific vacation.  The organization was superb.  Flights, transfers, check-in and disembarkation all went without a hitch (except for the 3 hour ground stop on the way home, due to thunder storms north of Florida).  The Celebrity Reflection is beautiful and modern.  For the first time, we felt a bit crowded - 3200 passengers - not sure if that was due to ship design or due to the younger, more active passenger group.  Evening entertainment was the best we've seen on any cruise ship.  Overall a great experience.
Recommended
Absolutely Exceleent.
By: Roland & Joan
Reviewed on: 11 May 2014
We have had the pleasure of dealing with Joanne on several occasions.  Regardless that we are always cost conscious and have too many concerns, she has always been very professional and patient in looking after us.  As long as we can travel, she will be our go to person.Thanks much Joanne!
Recommended
Excellent service
By: Duke
Reviewed on: 22 May 2014
We have used the excellent services provided by JoAnne several times and have always have wonderful flights and vacations. My wife and I find that by using JoAnne through Vision Travel we have saved much time and effort which we would have had to do ourselves. Our recent flight to Iceland and Germany on Iceland Air was exceptional. JoAnne booked us economy comfort seats which allowed us access to KLM/AirFrance lounges at all airports and wide extremely comfortable seats. We certainly will continue to use JoAnne for all future travel.
Recommended
She's the best!
By: Mr&MrsWillison
Reviewed on: 30 May 2014
JoAnne is the best... she took care of us and our every need for our honeymoon. She answered all of our questions fully and efficiently. We really appreciated the full package we received before our honeymoon that explained all of the details of our trip - it definitely helped ease the potential stress of travelling.We would recommend her to anyone... thanks again JoAnne.
Recommended
Fantastic Cruise/Great Itinerary
By: Dave and Carol
Reviewed on: 26 Sep 2014
Great itinerary and cruise and delivered more than we anticipated. Food as advertised, was superb. Onboard Ambassador was excellent (Jennifer), and re-do of the ship was very nice, maintaining the ambience of a floating boutique hotel. A great way to take in this slice of Europe. Had three criticisms: 1. on land tours (we took the full package), where insufficient time was provided in small towns and villages, to fully absorb them. 2: Arrival, greeting, and registration on the ship needs improvement. 3. Those booking directly through Oceania appeared to receive additional amenities, following initial booking, directly from Oceania e-mail/promotions, that were not communicated to us, either through Vision Travel, or Oceania. Left a bad taste. Having said that, the cruise was a 95%F home run and JoAnne, once again did a great job in orchestrating this.
Recommended
JoAnne's always great
By: Joan and Jim
Reviewed on: 08 Oct 2014
As always very professional and detail orientated. Loved the hotel recommended in Paris and enjoyed the visit there.
Recommended
Best in the business!
By: California # 1 Loyal customer!
Reviewed on: 17 Nov 2014
Have been using Vision for 10 years Ancaster Ont. Office Joanne, Nora, and Michell are a shinning example as to customer service and knowledge which leads to having the best vacation ever...Thanks California #1
Recommended
History & Cultural Education
By: Lynne & John
Reviewed on: 19 Nov 2014
Our Baltics cruise this past summer was extraordinary! It was great to see the historical architecture and to learn a bit about the people and their history. St Petersburg certainly had its contrasts - the opulence of the palaces, cathedrals and museums; then the drab grey apartments where people live. Our favourite cities had to be Tallinn (beautiful streets, buildings, shops and culture) and Stockholm (a very nice blend of old and new, very friendly, interesting to see the where the Nobel prizes are given out). The Royal Princess was a beautiful ship and service was great as always. We would have preferred less rain but, luckily, most of it fell while we were inside (the ship, the bus, the museum, etc.) Embarkation and disembarkation processes were as simple and smooth as we've ever seen! Thanks, JoAnne, for putting this trip together for us. Lynne & John van Vliet
Recommended
Experience counts!
By: Scouser41
Reviewed on: 21 Nov 2014
Over almost 10 years, JoAnne has always been our sounding board for vacation cruises. Her personal experiences have helped us with our decisions concerning ships, itineraries and accommodations. She is a valuable and respected advisor.
Recommended
Excellent service
By: Sharon
Reviewed on: 29 Nov 2014
Planning for our next trip is being handled excellently.
Recommended
Knowledgeable - Respectful - Delightful - Helpful - Professional
By: Jack/Glenda
Reviewed on: 10 Feb 2015
JoAnne has been our travel guru for more than 20 years. We ask about destinations and sit back. Jo provides amazing options customized to our likes and needs. Without exception JoAnne Patterson has transformed our love for travel into a dream. We have been to every Continent and 83 countries through JoAnne's thoughtful and impeccable service. The huge difference between Jo and everyone else is she really cares about us. She will send us updates on the weekend or in the evening. Customer Service is what Jo Patterson is all about. We fear the day that JoAnne might win the lottery and leave the travel business! Our Son and many of our friends now rely on Jo to make their travel plans amazing. Ms. Patterson ensures that our time and money are truly well invested in each and every journey she has arranged for us. We love her and depend on her to provide the best travel itineraries each & every time. Sometimes in life you connect with someone special. We did with Joanne Patterson!
Recommended
celebrity cruise
By: Alan99
Reviewed on: 06 Apr 2015
Great trip - flying out of Hamilton was fantastic. Some of the info that you provided for the trip was out of date viz; luggage allowance, drink allowance -- also return date information was for the next cruise.
Recommended
Excellent service as always from JoAnne
By: Jackson
Reviewed on: 08 May 2015
When we book with JoAnne we always expect and receive fabulous, caring, detailed and well timed service. Because Jo knows us so well she makes many of the decisions on our behalf and we are always pleased with the results. I think you can train consultants to provide information and options .... however, first class engaging professionalism and real caring cannot be taught. JoAnne has that wonderful engaging energy and awareness that makes planning a trip so much more enjoyable. We just went back-to-back with Regent on a 29 day cruise and Jo did not miss a beat with flights, rooms, Special in-flight meals for Glenda and all the other amenities we expect from Jo. In our travels past and all our future travels ... we would be lost without JoAnne Patterson.
Recommended
Friendly service
By: Lily
Reviewed on: 10 Jul 2015
Norwegian Getaway one of the best cruises I've been on. Great entertainment, fabulous food, lots to do onboard ship. Freestyle dining is the way to go, no pressure on when to eat casual dress is acceptable in all dining rooms. Many choices of places to dine. Overall it was a great cruise!
Recommended
Wonderful to plan our trip (6 people) Very efficient
By: Golf
Reviewed on: 24 Aug 2015
JoAnne was very efficient in planning our family trip ( 6 people) two of which were living in Nanoose Bay BC. Everything was done for us. Pinnacle Grill, Beverage package were absolutely the best value for us!! We have dealt with JoAnne before and will again.
Recommended
Expert friendly service
By: RonBat11
Reviewed on: 25 Aug 2015
excellent cruise! Food and beverage service was exceptional! Staff in general were knowledgable and friendly. Ship was clean and in good condition - understand it was refurbished recently. That said, there was an annoying water noise problem in our room that, try as they did, the staff couldn't resolve. Overall, however, a lovely cruise - would recommend it, and the ship.
Recommended
Fabulous France
By: Dave and Carol
Reviewed on: 16 Oct 2015
All aspects of the trip were great, and as represented by JoAnne. Cannes hotel was fabulous, both legs of the cruise were up to Avalon standards, flights were on time and comfortable, and recommendations in Paris were spot on. Very well pleased.
Recommended
Jo is always so attentive and never misses an opportunity to ensure our vacations are special.
By: J&G
Reviewed on: 14 May 2016
The trust and relationship we have with Joanne gives us an amazing comfort zone we depend on for all of our travels. She is simply the very best. She combines knowledge & caring to provide us with exceptional vacation experiences. We readily recommend Jo and Vision to all of our friends and associates. If you ever think that the "middle man" role of a travel adviser can easily be skipped .... just work with Joanne a few times and then go and try to duplicate what she brings on your own. Can't be done. We have enjoyed more than 20 cruises and land vacations planned and arranged by Jo and have already booked another. What a wonderful treat it is to have Joanne taking care of all of our vacation plans. We just love her!!!!
Recommended
Great Friendly Service
By: Tony
Reviewed on: 04 Jul 2016
JoAnne did a fabulous job at planning our Ireland Trip! The accommodation's were all fantastic, no complaints on all of the breakfasts that were included with our reservations, so much selection and quality of food was very good! JoAnne took the time to listen to what we wanted to do in Ireland and planned all of our accommodations so that we were able to do everything that was on our wish list. She did everything from booking our rooms to renting our car plus provided us with details of what attractions were in the area where we were staying along with google maps from destination to destination. Prior to our departure JoAnne had us come in to her office and went over all of the details with us to make sure that we were comfortable with the plans and that they met everything that we wanted to do! I have always used JoAnne to plan all of our travel adventures and would not hesitate to recommend her to our friends and family. She always does a fantastic job!!!
Recommended
Very pleased with JoAnne' service
By: Duke
Reviewed on: 03 Jul 2016
Have used JoAnnes service in the past and alway received professional results
Not Recommended
Celebrity Cruise
By: Disappointed
Reviewed on: 17 Oct 2016
More guidance would have been appreciated. We did not receive any info re: cruise embarkation, etc nor any documents. We had to print off our own documents. Also, info on transfers on a timely manner would have been appreciated.
Recommended
Oceania Insignia Sept 12 2016
By: J & J
Reviewed on: 04 Oct 2016
Began out trip in boutique hotel in Malta, Palazzo Consiglia, in Valletta's old town. It was great and the service wonderful. Picked up Insignia in Valleta. Been on Oceania many times. However, this is the first time since they changed ownership, and although the ship seemed the same, we noticed small differences in service in comparison to previous. Were informed once on board of Norovirus. Staff worked long and hard to stay constantly sanitized, but it did diminish the experience, which is no fault of the ship. Salt and pepper, sugar, milk jugs, cutlery could not be touched. Library books locked away, and cards and paper items limited due to possible infection. All surfaces smeared and sticky with Sanitizer. Ports were nice, especially clean and historic were Palma de Mallorca and Cartagena, both in Spain, and Funchal. Diverted from Bermuda to Nassau for two days, which was a total disappointment to all, and many like us hated Nassau. We went ashore for 1 hour 10 mins
Recommended
Above and Beyond
By: Ron
Reviewed on: 21 Oct 2016
Smooth Sailing on our cruise around Hawaii with a special greeting of a bottle of bubbly from JoAnne when arriving in our cabin. The cabin was spacious with a large balcony to bring in the outdoors and view the islands as we sailed by. The ship and crew were excellent, particularly our cabin steward Abigail. We ate at the specialty restaurants and the food was excellent (one exception at La Cucina - over-salted to the point of inedible - oops!) - Jefferson's and Cagney's were both super and I recommend them. All transfers were smooth and timely. Consider renting a car while on Maui and Kauai. On Kauai, there is a lovely beach within walking distance of the pier and a really nice little (2 1/2 hour) trolley tour for $50 out of the mall that also is within walking distance of the ship dock. This was an excellent way to get a flavour of the island and JoAnne made it a value added trip as she always does! A+
Recommended
The Best
By: Chloe
Reviewed on: 01 Feb 2017
We have worked with JoAnne often and it has always resulted in fabulous memories and a pleasurable experience. Her vast knowledge is always a benefit to selecting the perfect options for a trip. This one was no exception.
Recommended
Oceania cruise Riviera Eastern Caribbean
By: renaellen
Reviewed on: 07 Feb 2017
She was friendly , personable, knowledgeable and paid attention to details.
Recommended
Caribbean Cruise
By: Pat
Reviewed on: 08 Feb 2017
Joanne is great to work with - goes the extra mile to make sure we are looked after. We use her all the time to plan our trips and would highly recommend er to anyone.
Recommended
Celebrity's Now Our Choice Of Cruise Lines
By: Dave and Carolyn
Reviewed on: 16 Feb 2017
Fabulous. Attention to detail, relationship with the cruise line, respect for our relationship, and recognition of our personal needs.
Recommended
Nomad
By: Nomad
Reviewed on: 17 Feb 2017
Excellent.. She kept us updated and passed along all information that we needed.
Recommended
Celebrity western caribbean
By: Bandjo
Reviewed on: 01 Mar 2017
Always well looked after by JoAnne
Recommended
New Zealand
By: Duke
Reviewed on: 04 Mar 2017
Joanne went beyond our expectations is arranging and helping plan our vacation. Her thoroughness in arranging every detail alowed us to enjoy a vacation free of any interruptions or problems.
Recommended
Royalton Riviera Cancun Hideaway
By: rjmcclan
Reviewed on: 09 Mar 2017
Excellent - knowledgeable, helpful, patient with all the back and forth on resort availability - here are some options, I'll take door number 2 - oh oh door number 2 is gone, here are the new options - it was a moving target with a popular resort but we ended up with excellent accommodation and service.
Recommended
TRAVEL CONSULTANT
By: sirsam
Reviewed on: 25 Apr 2017
We have dealt with JoAnne for over 13 years and find her experienced as a travel consultant which gives us confidence in using JoAnne for all out travel needs.
Recommended
Friendly agent
By: Brian
Reviewed on: 29 Apr 2017
Great. Knowledgable.
Recommended
Trip to Ireland and Scotland
By: satisfied
Reviewed on: 28 Sep 2017
I have enjoyed working with JoAnne Patterson for many years. The latest trip was wonderful and beautifully planned everything went like clock work. We were very pleased with the outcome and look forward to working with JoAnne again on our next adventure.
Recommended
Brighton and Dover UK/New Zealand
By: Doug and Flora
Reviewed on: 05 Oct 2017
JoAnne is an amazingly thorough and efficient organizer. Not only has JoAnne planned several of our vacations, when we had to return home early due to a death in the family, she went out of her way to insure our flight home was arranged to get us back as quickly as possible. Due to the early curtailment of a vacation last winter, her help in recovering prepaid expenses through our insurance was unbelievable and much appreciated.
Recommended
Portugal in the Fall
By: Sue Mann
Reviewed on: 29 Oct 2017
Joanne is always great to work with. She is professional, knowledgeable, resourceful, responsive and delightful. She travels a lot herself, so she often has firsthand knowledge of a destination or a hotel. Her recommendations have always been great and our trips have gone without a glitch. She truly adds value.
Recommended
Advisor
By: Tillman & Wendy
Reviewed on: 01 Nov 2017
We have worked with Joanne Paterson for many years Trips to Europe and many Cruises. She is absolutely outstanding Her attention to detail is amazing. Out of 10. we give her 13 It is a pleasure to work with her
Recommended
Azamara Quest Nov to Dec 2017
By: Bogart
Reviewed on: 24 Dec 2017
Great ! JoAnne was always available to answer any concerns and quickly resolved any problems that came up. Always very pleasant and reassuring . We are very happy with JoAnne and will continue to use her expertise on our future travels.
Recommended
Everything We Thought It Would Be
By: Dave and Carolyn Goddard
Reviewed on: 21 Dec 2017
Excellent experience. Addition of UMAPPED an efficient and informative tool. Also, transportation from Prague Airport to hotel was superb. Excellent driver with great interpersonal skills. Overall, a superb experience.
Recommended
very efficient and responsive
By: Clarissa
Reviewed on: 08 Jan 2018
JoAnne was a pleasure to work with and helped make our vacation a success
Recommended
Our one-and-only Travel Advisor since 2002
By: John
Reviewed on: 18 Feb 2018
As always, JoAnne provided quality advice and helped to make our preparations for this cruise a breeze. She knows our travel preferences and recommended an excellent itinerary for us. JoAnne has been our advisor since 2002. We wouldn't work with anyone else.
Recommended
Best advisor
By: Traveller
Reviewed on: 16 Feb 2018
Always attentive to detail and very helpful when needed.
Recommended
Coping with delays
By: Diane
Reviewed on: 16 Feb 2018
Joanne kept me informed of flight delays and cancellations and was helpful when we had to reroute our travel over a snowy February week.
Recommended
Great Time in the Caribbean
By: Dave and Carolyn
Reviewed on: 25 Mar 2018
Excellent, as always. Entire trip went by without a hitch, in fact, had the same Indian waiter we enjoyed on our South America trip, 2 years ago. Excellent itinerary, weather, service, and appreciation for the OBC.
Recommended
JoAnne Patterson
By: Bubba
Reviewed on: 17 Apr 2018
Professional, knowledgeable courteous, detailed, friendly and down to earth and a great sense of humor!! Love her!
Recommended
joanne patterson
By: blondie
Reviewed on: 18 Apr 2018
joanne is probably the best travel advisor /agent that i have ever had the pleasure to work with
Recommended
Travel Guru
By: Jack g
Reviewed on: 24 May 2018
JoAnne is wonderful. She looks after every detail, keeps us informed and updated on everything and does it with energy and caring. Jo made our 28 days at sea ... amazing! Love partnering with JoAnne Patterson
Recommended
Excellent
By: Dr K
Reviewed on: 07 Jun 2018
She is the best we have worked with her for years
Recommended
Best Family Vacation - Disney Cruise
By: JohnTen
Reviewed on: 03 Jun 2018
JoAnne anticipated our vacation likes and dislikes; recommended great solutions to fulfil our needs. JoAnne put together a comprehensive vacation package for us and for our family; looked after all the details and reassured us with mitigation plans to address unexpected risks (e.g. potential pilot strike). It was a pleasure working with JoAnne.
Recommended
Maritime Discovery
By: Redhead
Reviewed on: 12 Jul 2018
As always, working with JoAnne was excellent
Recommended
Royal Caribbean Harmony of the seas
By: S. M.
Reviewed on: 22 Jul 2018
Knowledgeable, Professional and overall excellent to work with. Ever detail was taken care of resulting in a wonderful family vacation.
Recommended
Newfoundland
By: mischa
Reviewed on: 05 Sep 2018
It was a great experience always very helpful.
Recommended
Fabulous Trip to the Med With Great Friends
By: The Aylmer Gang
Reviewed on: 16 Sep 2018
Always excellent, attention to detail, and what fits us in terms of travel venue. Very happy to recommend JoAnne to friends.
Recommended
Mediterranean Cruise
By: The Captain
Reviewed on: 16 Sep 2018
Excellent. Very professional.
Recommended
Newfoundland
By: Bobnine
Reviewed on: 18 Sep 2018
Always helpful and pleasant . I have been a client of hers for 18 years
Recommended
Danube River Cruise
By: Loulou
Reviewed on: 13 Oct 2018
Working with JoAnne was easy - easy to contact, quick to reply and very professional and personable.
Recommended
Scotland
By: Barry
Reviewed on: 19 Sep 2018
100 percent will use again
Recommended
great
By: eddy
Reviewed on: 29 Sep 2018
JoAnne does a great job in organizing the whole trip , from your start day one with transportation,arrival at the hotel and back.she makes sure all basis are covered and extra.
Recommended
Italian Honeymoon
By: Honeymooners nadia and johnny
Reviewed on: 04 Oct 2018
Joanne was absolutely wonderful and very knowledgable. She was amazing at picking up on all the little details that would make our trip run smooth. My husband and I felt no stress while travelling as every detail was thought out and booked perfectly. We are so happy we booked with Joanne she made our honeymoon unforgetable!!
Recommended
Italy trip review
By: andrea
Reviewed on: 06 Oct 2018
JoAnne was wonderful to work with. She arranged a great trip itinerary for our group, and was extremely responsive when a travel hiccup happened. I'd recommend her to others for their travel needs.
Recommended
charleston wedding trip
By: Blondie
Reviewed on: 08 Oct 2018
JoAnne is great thorough patient and understands my needs
Recommended
Panama Cruise 2018
By: sirsam
Reviewed on: 31 Oct 2018
The best thing that happen to us is meeting JoAnne . We appreciate her guidance for so many of our cruises from locations on a ship to taking a taxi back to the airport and avoiding long waits for a bus to get filled up. She has been on so many trips that her past adventures can guide us on our trips.
Recommended
Secrets Jamiaca Trip
By: Tony
Reviewed on: 24 Nov 2018
JoAnne is a fabulous travel consultant. She works with you making sure that all of your needs are met and she also makes sure that you have several choice to choose from. Once you have made a decision, she goes over all of the details to ensure that is what we want. Prior to departing JoAnne sits down with us and reviews the final itinerary and all tickets and coupons. The best thing about JoAnne is that no matter what she is always there to help in any way that she can...even when you are on your trip! She is a fantastic Advisor.
Recommended
U.K. holiday
By: Duke
Reviewed on: 21 Nov 2018
Wonderful, very helpful and extremely knowledgeable. We have used JoAnne for many years and have always received prompt professional service. Would highly recommend JoAnne.
Recommended
Kansas City
By: Wild Bill
Reviewed on: 03 Dec 2018
Great Had no problems
Recommended
Jamaica and The Edge
By: RJM
Reviewed on: 22 Dec 2018
Smooth and Efficient. JoAnne always responds quickly and finds a solution to every travel hiccup.
Recommended
Celebrity Edge
By: rjmcclan
Reviewed on: 20 Mar 2019
Excellent, effective, timely.
Recommended
Explorer
By: Bobnine
Reviewed on: 05 Apr 2019
Always a pleasure
Recommended
Australia and cruise
By: TGK
Reviewed on: 06 Apr 2019
Outstanding as usual
Recommended
Rio to Lisbon to Barcelona
By: Muncher
Reviewed on: 20 Apr 2019
Wonderful as always ! JoAnne is always available to answer questions & her attention to detail is most appreciated ! She has been our agent for years & we trust her without a doubt. A pleasure to know her !
Recommended
Awesome Travel Advisor and Friend
By: JackGlendaGrosvenor
Reviewed on: 21 Apr 2019
JoAnne Patterson is an exceptional travel advisor. She looks after our every need and ensures an amazing vacation.
Recommended
Excellent time in Scandanavia
By: Dave and Carolyn
Reviewed on: 03 Jun 2019
Excellent advice and planning for this trip. Wouldn't go anywhere else
Recommended
Thorough and professional
By: Partridge
Reviewed on: 02 Jun 2019
We were very pleased with JoAnne's clear and thorough approach. Communication was excellent and she followed up on any questions we had.
Recommended
Excellent
By: PatB
Reviewed on: 13 Jul 2019
JoAnne is great. She is always on top of things, meets her commitments. She was able to arrange a last minute change to our car reservation while we were away. We have worked with JoAnne a number of times and she always does a fabulous job. I would not hesitate to recommend her.
Recommended
Newfoundland
By: Sue
Reviewed on: 30 Jul 2019
She was awesome! She listened to what I wanted the trip to be and then made recommendations for me. It worked out wonderfully! It turned out to be the trip of a lifetime 🤗
Recommended
July UK
By: Duke
Reviewed on: 15 Aug 2019
Wonderful, very thorough, professional and always available to help and guide. If we encounter a problem she utilizes all her knowledge and experience in effective resolution. Highly recommend her for friends.
Recommended
Avalon Waterways --Burgundy and Southern France
By: Lana Nana
Reviewed on: 15 Sep 2019
Amazing. She is extremely professional and knowledgeable. Always has the answers to any questions and follows through with extra information.
Recommended
River Boat Cruise on Saone, France
By: merrywidow
Reviewed on: 25 Sep 2019
My travel companion did the majority of the planning process with JoAnne, any occasions where I dealt directly with her were handled with the highest profession manner. Everything she said about the trip and how we would enjoy it turned out true.
Recommended
Anniversary Celebration Cruise
By: John
Reviewed on: 19 Sep 2019
JoAnne has always been great to work with as a Travel Advisor, and again so as she helped us plan this special trip of a lifetime. JoAnne never pressures. Her travel experience is extensive, meaning that she can easily identify solutions to meet our needs and wishes. Her advice was instrumental in helping us plan to get the most out of our trip.
Recommended
EAST COAST FLY/DRIVE
By: BARRY MILLER
Reviewed on: 30 Sep 2019
EXCELLENT,EXCELLENT,EXCELLENT
Recommended
Traveling in Ireland Scotland England
By: Dr K
Reviewed on: 22 Oct 2019
JoAnne was as usual very accommodating personable and efficient We have worked with her many times. Just excellent
Recommended
Excellent Avalon Christmas Cruise
By: Dave and Carolyn
Reviewed on: 13 Dec 2019
Really great, as always. JoAnne foresees potential issues and takes actions to resolve them before they become a problem. Can always rely on her excellent guidance and experience. Happy to recommend her services.
Recommended
NOT HAPPY
By: SIRSAM
Reviewed on: 24 Jan 2020
Always happy with JoAnne and will continue to use her when we travel, to far away places.
Recommended
excellent company
By: my dog e
Reviewed on: 29 Jan 2020
I was working with Bill Beckett and he is amazing. he provided me with clear travel instructions but the best was his advice and understanding/experience in travel. I knew what to expect and felt I had support if more detail was needed. thank you!
Recommended
Tahiti cruise
By: Bogart
Reviewed on: 15 Feb 2020
Great as always ! JoAnne is very personable & helpful with our planning. Very thorough. The best !
Recommended
Recent Luxury Gold trip/ Jan. 2020
By: Sobriquet
Reviewed on: 15 Feb 2020
Reliable/ informative/ polite/ answered my questions promptly/ patient/
Not Recommended
who
By: don
Reviewed on: 29 Feb 2020
who is Joanne Patterson?
Recommended
A Great Cruise
By: The Captain
Reviewed on: 07 Mar 2020
Excellent in every way.
Recommended
Great travel agent!
By: Gloria
Reviewed on: 15 Mar 2020
JoAnne is extremely knowledgeable and VERY thorough. We would not hesitate to use her again. She took care of everything and provided great advice for our destinations.
Working with JoAnne Patterson, you will have access to:
- An experienced travel guide whom you can rely on before, during, and after the trip
- Exclusive luxury resorts and properties
- Once in a lifetime experiences
Explore with the Best
Virtuoso Advisors are constantly pushing the boundaries in unique travel experiences.
Alliance programs are unique tailored experiences exclusive to travelers working with Virtuoso Travel Advisors.
learn more
Australia
New Zealand
France
Italy
United Kingdom