Travel Specialties
Interests
Food & Wine
Safari
Independent Tours
Ocean Cruising
River Cruising
Destinations
South Africa
France
Czech Republic
Italy
Hungary
Selling Travel Since
1980
My Background
"If you love what you do you never have to work a day in your life" said Mark Twain. That's been my experience for the past 30 plus years working in the travel industry. I've been on both sides of travel – the supplier side working for tour companies, American Hawaii Cruises, Delta Queen Steamboat Company, Viking River Cruises and Regent Seven Seas Cruises, and on the travel agency side as a travel advisor for AAA World Wide Travel Service in Southern California and for Hager's Journeys in Scottsdale, Arizona. I've been there and done that from Europe and Russia to Southeast Asia to South America to New Zealand and Australia. I'm your go-to guy for tailor-made travel arrangements, whether it's specialty cruising or specialty land vacations. So call me.
Places I Have Traveled
Reviews and Recommendations for George Nagy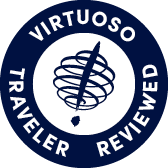 Virtuoso Verified Traveler
All reviews are from confirmed guests sharing exclusive insights
Sort reviews by
Recommended
Very Enjoyable
By: Ellen
Reviewed on: 19 Sep 2013
Pride;s 14th floor being renovated - entire ship is due, looks a little tired. Buffet and dining staff need more training - especially on team building. Staff didn't seem to pitch in as needed and left passengers often waiting for service. Entertainment was very good, diverse. Lounge service was very prompt and good. Recreational areas well kept - entertainment on going. Land tours were very enjoyable - met my expectations.All in all a very enjoyable cruise.
Recommended
Highly recommended.
By: Bob
Reviewed on: 17 Sep 2013
Nothing to say except George is the best. Friendly, informative, and very helpful.
Recommended
Highly recommend
By: none
Reviewed on: 26 Sep 2013
George always takes care of every detail for us. we do not have to worry about anything for a trip with him.This trip to Mauii was exceedingly wonderful. However US Air, even first class could not compare to Hawaiian Airlines.
Recommended
One of the best Travel Agents I ever met !
By: Ranchero1
Reviewed on: 04 Oct 2013
George is not only one of the most professional Travel Agents I have ever met but his vast knowledge of the cruise industry gives him perspective in comparing product that is matched by few agents today.
Recommended
Exceeded all Expectations
By: Double Trouble
Reviewed on: 11 Oct 2013
Recommended
Highly Recommend
By: Judy G.
Reviewed on: 15 Oct 2013
George Nagy is pleasant, responsive, efficient and eager to please. He worked effectively with the concierge at the Goring Hotel and was able to secure a room upgrade through the agency's Virtuoso affiliation. He presented ideas for activities which we had not previously considered, and those worked out well. Last he procured train schedules and tickets for activities which added to the enjoyment of our trip to London.
Recommended
By: Not provided
Reviewed on: 21 Oct 2013
George was excellent with planning my trip! He handle every detail from start to finish. All of the plans he booked for me happened just the way he said they would. Such a comfort when your some place new. THANK YOU George!
Recommended
Professional always
By: AZblue
Reviewed on: 03 Dec 2013
George is a consummate professional and handled the details of our trip with expertise. He's always available when you have a question . . . and he always has an answer! Can't recommend him highly enough.
Recommended
Extremely Helpful
By: Boris
Reviewed on: 14 Dec 2013
George is very responsive and helpful in finding the best cruises that fit our needs.
Recommended
By: Not provided
Reviewed on: 20 Dec 2013
Forgot to mention how amazing our butler was. His name is Jerry.
Recommended
Holiday Travel a No No
By: Phx
Reviewed on: 12 Jan 2014
Looking for quite/peaceful (laying by the pool) on sea days - don't go on Holidays - too many people/kids/noise - adventures were great - food was all it was advertised to be -except only one reservation per restaurant - decorations/entertainment (simple but elegant) not "typical" Holiday glam/glitz - George was great but apparently uninformed as to Holiday cruises..
Recommended
Highly recommend
By: Not provided
Reviewed on: 25 Jan 2014
Recommended
Recommendation
By: Barry
Reviewed on: 17 Apr 2014
George helped us select a trip based on what we would find interesting, a good time of the  year, a fair price, and style that suites us.Everything was well coordinated thought out in advance and went like clockwork.He was not responsible for the perfect weather but did let us know the probability.The transportation was well thought out and the land trips were discussed.George did an excellent job advising us.The
Recommended
Highly Recommended
By: Craig F
Reviewed on: 14 May 2014
George made it very easy to book our trip.  He made a bunch of phone calls and got back to us with all of the options.  He also was able to guarantee a free upgrade at booking.  Thanks
Recommended
Fun to work with
By: Heidi
Reviewed on: 03 Jul 2014
George is always helpful, efficient and knowledgeable.  There are probably lots of agents with the same credentials but with George, we have a good time in the process of planning which extends the fun!
Recommended
Chicago visit
By: Lee
Reviewed on: 19 Jul 2014
Thanks for all of your help George----you continue to be terrific with ALL of your follow-through details!
Recommended
Expert friendly service
By: DaStL
Reviewed on: 08 Sep 2014
We worked with George, by phone, for over a year planning our 1st European trip. We don't even live in the same state! He was recommended by friends who were happy with his service. We had SO many questions! And George patiently & efficiently answered them all, & walked us through all the planning & logistics of a big, rather expensive trip. We will definitely call George the next time we plan a big trip! And the tip to get a Global Entry card was priceless! We avoided the long lines at customs coming back into the US! It was SO easy & definitely worth the time & money to get this 'Trusted Traveler' card. Thanks George!
Recommended
Superb job!
By: SkS
Reviewed on: 19 Sep 2014
George always goes beyond the request and expectations! He is precise and is always available to repair an unforeseen issue!
Recommended
Nice friendly service
By: Hmschuetz
Reviewed on: 21 Sep 2014
The overall trip with Viking was great, the ship was very nice, food good, the staff was the best. The hotels in Prague and Paris were good. Prague tours were very good, Avery beautiful city. Paris, was a disappointment,it was so crowded, Basteel day!, Hans
Recommended
Wonderful experience !!
By: Ruth Ann
Reviewed on: 27 Sep 2014
I loved the Un-Cruise Experience down the Columbia and Snake rivers!! The ship was just right...not too big..and totally friendly and safe. Meals were exceptional and all personnel aboard the ship were friendly and welcoming throughout greeting us by name each day and accommodating our every wish!!! The Northwest was new to me...and I was enchanted by the changing terrain and the background lecture about the geology of the region...a book on which I ordered upon return!! Fish ladders were incredible...museums, well chosen, and history and background given by Kenny and Julie was clear and further enticing!!! Riding down into Hell's Canyon on the Water Jet boats was not only fun...it was incredible!!! I loved the adventure so much...I plan to join another Un-Cruise adventure next year!!!!
Recommended
Expert and very friendly service
By: bo
Reviewed on: 09 Oct 2014
George and his crew at Hager's Journey are real pros in the travel field. If any problem arises they are there to "make it right". Glad we finally found a travel agent we not only trust but really like!
Recommended
Caravan tour arranged by George
By: warfam@cox.net
Reviewed on: 27 Oct 2014
George arranged a tour for us of the Autumn foliage. The trip was great and George fantastic! Theodore wouldn't share his duck though.
Recommended
Overall - " Perfection"
By: P&G
Reviewed on: 26 Oct 2014
We have taken three cruises with Oceania and booked another for next year. George has orchestrated all our trips to absolute "perfection" ... he is all things we expect from our agent. Personable, friendly, patient - All the Oceania cruises we have been on have been "class act" in every aspect. We enjoy the relationship we have with Oceania and George and hope to continue for many cruises yet to come,
Recommended
Perfectly arranged trip!
By: SKS
Reviewed on: 27 Oct 2014
All arrangements were perfectly done. George always pays attention to detail, facilitating a wonderful trip! When there was a question as to whether or not our return flights were to be affected by a strike, George kept abreast of the situation , communicating his information.
Recommended
Silversea is wonderful as always
By: JandJ2014
Reviewed on: 02 Dec 2014
Sailed on Silversea's Silver Spirit from Barcelona to Ft. Lauderdale. It was a wonderful (as always) cruise. Our butler was amazing and service everywhere was outstanding. We're not quite sure how they can do such great meals when we are miles and miles away from everything in the middle of the Atlantic but dining was always a joy!
Recommended
Expert friendly service
By: Bruce
Reviewed on: 08 Dec 2014
George did an outstanding job of coordinating a very complex trip. The advice he gave on where to stay, etc. was excellent. There where no problems during the trip do to planning. I would use George for any future trips.
Recommended
Alway on target!
By: Shez
Reviewed on: 02 Apr 2015
George always does the best! His advise is often based on his first hand xperirnce as well as advise of clients who hav experienced the venue. He has a sense of what each client appreciates, and tailors his recommendations based on that knowledge!
Recommended
Great service
By: Bo
Reviewed on: 12 May 2015
As usual, Hager's Journeys (specifically George Nagy) provided great service in planning our trip through the Panama Canal on Oceania Cruises. Many interesting places in Central America were visited but the highlight was Kennedy Space Center and Charleston SC. Oceania continues to provide great value for the cruise dollar although we did notice a few cutbacks, probably due to the acquisition by NCL.
Recommended
good itinerary
By: panama hat
Reviewed on: 12 May 2015
Ports of call were very varied, from the jungles of Ecuador to the charm and history of Charston
Recommended
Spectacular trip
By: Amal
Reviewed on: 09 Aug 2015
George planned an amazing , once in a lifetime trip. Every aspect was perfect, and his recommendations were spot on. The only way it could've been better was if he could control the weather!
Recommended
The best
By: Sks
Reviewed on: 27 Sep 2015
George makes superlative arrangements, providing the best service! The guide and tour arrangements are fantastic. Always a wonderful learning experience. He goes beyond the call of duty -- should an unforeseen issue arise, he is always there to resolve the issue at any hour of the day--and is successful in its resolution! Could not please a client more!
Recommended
Expert friendly advice
By: Hoppy
Reviewed on: 28 Oct 2015
George's recommendations are top notch and his service is outstanding. I high recommend him.
Recommended
River cruise and tour of Spain
By: DB
Reviewed on: 28 Oct 2015
The trip was great. Good hotels and side tours. George did a great job!
Recommended
Awesome Cruise
By: PSL
Reviewed on: 16 Oct 2015
We did the Montreal (precruise tour) and Montreal/ NYC Oceania cruise Oct 27 - Oct 10, 2015 - the cruise/staff/food/ship were all excellent (as we've come to expect from Oceania), however, as we started in our suggestions before leaving the ship - a couple of the excursions were not up to the standard that we believe to be that of Oceania...(and Hager's Journeys)... One being the bus trip to Ottawa - old/loud/leaky bus - loud speaker did not work ... the other was the "Mississippi river boat cruise- St John" - the boat they put us on was not my idea of a Mississippi River boat..I felt it was not worth what we paid for it... However, not such a problem as to keep us from booking another cruise with Oceania which we did for 2016... The best part of Oceania cruises (for us) is "George" - always "there" for us - the security "go to person" - we have come to expect and appreciate. thank you, George - for another memorable cruise...
Recommended
Un-Cruise-Hawaii
By: Warner
Reviewed on: 21 Nov 2015
What a fantastic time we had! I was so impressed with the crew, their continued concern with our needs and safety. We loved the small boat feeling. We would go on another in a heartbeat!
Recommended
Panicked: No Problem when George is your advisor
By: Ed and Deb
Reviewed on: 14 Feb 2016
Not only did George help us plan our trip flights and hotels ahead of our trip to the Holy Land and Turkey, but he helped us when we arrived at the airport in Phoenix and realized we were not fully prepared for our trip. George talked and walked us through securing visas for Turkey in less than an hour while we were awaiting our flights through Istanbul, Turkey, and on to Tel Aviv, Israel. We didn't need the visas for our transit through Turkey, but we sure did when we returned to Turkey for our week's stay. We secured the visas by email to our phones; and once we were in Jerusalem we printed them out. We casually showed those visas before leaving Tel Aviv and again when we went through passport check in Istanbul. I was panicky; George was not. We cannot imagine travelling without backup from the professionals at Hager's Journey, especially George.
Recommended
Exceptional Professional Advisor!
By: clc72
Reviewed on: 17 Jun 2016
We have not taken our trip yet. We were originally scheduled to take a trip at the end of July but due to government restrictions some of our ports were cancelled so we wanted to cancel the trip. George was able to get us a FULL refund on our trip, get our insurance transferred to a new trip and work with us to book another trip for next spring. This new trip is not as long or quite as adventurous as the one we cancelled but it is one we wanted to take in a few years. George has gone out of his way to help us get a trip we would enjoy as much as the other one. He continues to send us information on things that will be going on while we will be in France and he also sent me information on getting my Global Entry interviews. We will continue to work with George for trips and vacations as he goes WAY over our expectations. THANKS! George.
Recommended
Well planned trip
By: deb
Reviewed on: 02 Oct 2016
The trip was well planned with two exceptional tour groups.
Recommended
Crystal
By: Who
Reviewed on: 30 Nov 2016
Excellent trip with a favored cruise line - Crystal. Hagar- George Nagy- did an excellent job looking after all details so all went smoothly. recommend Hagar and George for all tarvel
Recommended
Crazy Cancellation
By: CapnJack
Reviewed on: 20 Jan 2017
Good, cruise was canceled on short notice due to mechanical issues with the ship, and in short order, with many phone calls and emails between our party of 5 travelers, George and the cruise line, we were able to get rebooked on another cruise with the same company to a different destination next month. Looking forward to our adventure!
Recommended
Viking - Bordeaux
By: France
Reviewed on: 17 Jun 2017
George was fantastic to work with! We had cancelled a prior trip to book this one and he handled everything with Viking and we were able to get a full refund after the cost of this trip. He even got our insurance transferred, we received a refund here as well because this trip was shorter. George is always willing to check out things for me and to inquire for me on things I am not sure of or need additional information. We had to change one of the additional excursions on this trip and he was able to get this done and got us booked on another excursion. We have been very pleased with George's services and have actually recommended him to a friend. Not sure if they have contacted him yet. George is well versed in many areas of travel and has helped us decide on which one to take. We are also talking with him about another trip. THANKS GEORGE!
Recommended
What more could you ask for?
By: independent traveler
Reviewed on: 05 Jul 2017
George was easy, accessible, and more than any traveler could ask for. When our family encountered difficulty, he was there to help us enjoy our journey in spite of lost luggage. He provided excellent pre-planning suggestions and worked with us to assure that we would have the best possible time in our two weeks in Spain. The whole office, moreover, willingly helped us both before and during the trip. The accommodations he helped us book were excellent with only one hotel that we probably would not recommend again. Our locations were always well thought out and hotel staffs were easy to work with. This, of course, was because George worked with companies that he knew were going to provide us the best. Our little outings were great too. We particularly liked the Flamenco lesson in Madrid and the cooking class in Barcelona. They both provided perfect book ends for our trip.
Recommended
Waterway of the Tsars-river cruise
By: Fran Harder
Reviewed on: 12 Jul 2017
Working with George is always easy. His experience in the travel industry is priceless. He puts all his time and energy into obtaining the best result for everything that we request for our trips.
Recommended
Russian River Cruise
By: paul and leslie
Reviewed on: 16 Jul 2017
George has organized two major international trips for us. We could not be more (even though we live 1800 miles away from him) pleased with results. We will continue to use him for all our travels.
Recommended
Scotland
By: Bruce
Reviewed on: 26 Aug 2017
He is the best. The trip went exactly as planned and the planning was excellent.
Recommended
Perfect Travel Arrangements
By: SKS
Reviewed on: 29 Aug 2017
If you are not into cookie-cutter vacations, George is your expert travel consultant. He knows the style in which you want to travel, seeks out extra information about your destinations, and offers suggestions for all facets of your trip. Should that unforeseen problem arise, he avails himself 24/7 for resolution.
Recommended
George Nagy Review
By: Mesa Traveler
Reviewed on: 11 Oct 2017
Fantastic. He takes care of everything.
Recommended
Perfect Arrangements
By: SKS
Reviewed on: 15 Dec 2017
George's arrangements are impeccable, always well planned, and perfectly tailored for us!
Recommended
i have no idea what you want me to put in here. try "gone with the wind"
By: old guy
Reviewed on: 08 Jan 2018
could not have asked for better
Recommended
Surprise anniversary trip to Iceland
By: Traveler
Reviewed on: 09 Mar 2018
George Nagy is sensational. This was a surprise for my husband of forty years on our anniversary. I suggested a price range for the trip, and George did the research and found a possible trip at the time when we most likely would be able to see the Aurora Borealis in Iceland. Then, he personally walked me through the process of booking not only the trip but the transportation as well. All went as scheduled except for the return flight from New York. Delta did handle rescheduling our flight home. When we were delayed, George handled further business for our next trip even though we knew it would be on personal time. Thank you. In addition to handling the trip and flight, George and other associates at Hagers Journeys put together a unique folder on Iceland and the Borealis to present to my husband on Christmas morning. We continue to be amazed and pleased with what George is able to do for us each time we travel beyond our Arizona home.
Recommended
George stays on top of travels.
By: Happy
Reviewed on: 09 Mar 2018
I would recommend George to my travelling friends!
Not Recommended
travel agent for years has become too busy
By: Auds
Reviewed on: 17 Mar 2018
I have worked with George for 20 years. Now he has apparently become too busy with other clients. We showed up for our flight on Saturday in Honolulu only to find out that he had given us the wrong flight. we expected to leave at 2:15 and that was the non stop flight to LAX and we were going to Phoenix. we had to wait until the 9:30 red eye flight which may have been cheaper but we got no refund if there was. I did not confirm the flight because he has always done that for me.
Recommended
Another perfectly arranged trip
By: Sks
Reviewed on: 28 Mar 2018
George never disappoints! During the planning stages, if I choose to make alterations, he graciously accepts and makes the requested changes. The final plans are flawless, affording a most wonderful traveling experience!
Recommended
George Nagy
By: Deb & Bill
Reviewed on: 09 May 2018
He is so helpful & easy to work with! We could not have made all these plans & arrangements without him!
Recommended
Takes care of all the details
By: azbluejp
Reviewed on: 06 Aug 2018
George is a terrific advisor for all our travel plans. He is everything you want in a travel advisor -- thorough, determined, and pleasant. I would trust him with the most difficult travel itinerary.
Recommended
London and beyond
By: London and beyond
Reviewed on: 01 Jul 2018
George always has a most comfortable and easy way to help us when we travel. We continue to turn to him for advise whenever we decide to venture out. This trip was no different. It was fantastic--he was fantastic. This was a special trip as we took our seven-year-old great granddaughter with us for her first trip overseas. George helped us schedule ballet in London as well as a grand trip to Beatrix Potter's home especially just for her. In addition to all this, George helped us book a Disney cruise which she really loved. George secured the best of flights, hotels, transfers, and extras when I only had the ideas and somewhat vague plans. He made them happen in a most wonderful way. In addition to helping us, George and his family at Hagers' Journeys helped my two daughters as well. Even though they had booked most of the trip elsewhere, when they were caught not having key flights and hotels, George stepped up and made it all good.
Recommended
George
By: George's Possee
Reviewed on: 28 Sep 2019
He's great! And a lot of fun to work with.
Recommended
George always nails it!
By: Ranie
Reviewed on: 28 Sep 2019
Always easy to work with and he misses NO detail.
Recommended
Trip
By: Jill
Reviewed on: 12 Nov 2019
Always a pleasure and flawless
Recommended
Silver Seas Hong Kong to Singapore
By: WDS
Reviewed on: 09 Dec 2019
George spent extra time and effort regarding our airline schedule . Securing our seat numbers both ways and terminal numbers at Airports keep us updated regarding the Hong Kong protesters . We have used George numerous cruises and plan to in the future
Recommended
Always ready to help
By: Azblue
Reviewed on: 14 Dec 2019
George is very knowledgable and extremely helpful in doing our travel planning. He always works hard on our behalf.
Recommended
Cruise
By: Road Tripper
Reviewed on: 15 Jan 2020
George is easy to work with and a has a good understanding of our wants and desires. He is able to fix issues that might arise without any complaint. He listens to our requests and does really well in fulfilling them.
Working with George Nagy, you will have access to:
- An experienced travel guide whom you can rely on before, during, and after the trip
- Exclusive luxury resorts and properties
- Once in a lifetime experiences
Explore with the Best
Virtuoso Advisors are constantly pushing the boundaries in unique travel experiences.
Alliance programs are unique tailored experiences exclusive to travelers working with Virtuoso Travel Advisors.
learn more
South Africa
France
Czech Republic
Italy
Hungary