Travel Specialties
Interests
Family Travel
Food & Wine
Yacht Charter
Beach & Sun
Culture, History & Arts
Destinations
Italy
Ireland
Greece
Portugal
Saint Barthélemy
Selling Travel Since
1980
My Background
Recognized as an industry expert with 20 years of experience providing concierge travel services to a discerning clientele, I am committed to service excellence. A Trusted Advisor to individuals and corporate clients, I bring deep knowledge of global destinations, the protocol surrounding travel for Fortune 500 executives, government officials and other high-profile individuals and planning expertise to create unique and memorable travel experiences. I pride myself on my ability to exceed clients' expectations, flawlessly planning every detail to ensure successful and enjoyable trips. Having personally traveled across the globe, I stay ahead of industry trends and continuously build upon my knowledge of emerging destinations to better serve my clients. Throughout my career, I have earned a reputation for providing superior customer service to people "on the move" helping them to achieve their business objectives or leisure expectations. I have won multiple annual Pacesetter Awards at American Express in NYC, and have shared my travel expertise as a featured guest on TV and radio while the owner of the premier full-service travel agency in southern CT.While the Internet provides a multitude of self-service travel options, serious travelers do not to leave their travel arrangements to chance. One of the benefits of hiring an experienced travel advisor is my ability to prevent or quickly resolve travel-related problems. I capably manage every travel detail, allowing my clients the freedom to focus on their main concern: their company's business or family's needs. Whether your next trip is for business or for leisure, I will guide you with global expertise, dedication to excellence and superb performance. Delivering quality is my number one priority. This means that you, as a traveler, receive more value for every travel dollar spent.
Places I Have Traveled
Reviews and Recommendations for Janet Lewis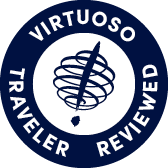 Virtuoso Verified Traveler
All reviews are from confirmed guests sharing exclusive insights
Sort reviews by
Recommended
Expert Friendly Service
By: Kathy
Reviewed on: 21 Jul 2015
Thanks Janet for planning a great trip to Barcelona, Paris and Nice! The hotel choices were great, conveniently located so walking was always easy. Tours were also fabulous. Always appreciated your availability to respond by email, text or phone to all of our needs. I would highly recommend Janet Lewis and Largay Travel!
Recommended
Luxury Travel Agent
By: bv
Reviewed on: 19 Sep 2015
Janet was our travel agent for a trip we won through a TV station. She is a luxury travel agent for those who can afford the best. We are recently retired and on a fixed income. She explained the airline info as well as our hotel in Milan. She was very helpful in getting us accommodations in Lake Como to extend our trip 2 days. But when we needed info on tours and transfers, she supplied pricing for expensive private tours and limos. We did go with the limo driver from the airport to the Four Seasons (this hotel was part of our winning trip); however it ended up being a lot more expensive than we were quoted. The concierge at both hotels were the most help in scheduling tours, local travel, and transfers for rail and air. It was often difficult connecting with her via phone. Email proved to be better when she gave us particular information. I would only recommend her for someone who was planning an expensive vacation.
Recommended
expert and reliable service
By: Golfer24
Reviewed on: 08 Jan 2016
At the last minute Janet booked up onto a cruise. We had a great deck level and mid ship location, which was perfect. The ship was a great experience and we had a good time.
Recommended
Expert & Knowledgable
By: GCL12
Reviewed on: 11 Feb 2016
Janet, was from start to finish the consummate professional...courteous thoughtful & knowledgeable. Provided several options (with pros vs cons) to choose from and was very customer focused and always responsive throughout the process. New so much about the island products offerings (hotels, restaurants, beaches, sights, shopping, etc.) which culminated in a fantastic and memorable trip! Looking forward to using Janet on all our future trips!
Recommended
Fabulous service!
By: zis123
Reviewed on: 14 Mar 2016
Janet planned an impeccable trip! Her recommendations were spot on and she got us an incredible upgrade! She's the best!!
Recommended
Excellent service. Top notch trip plans.
By: Kate29
Reviewed on: 07 Jun 2016
Trip of lifetime. Every detail attended to. All plans were perfect everyday.
Recommended
Amazing -- once again!
By: Terry
Reviewed on: 20 Jun 2016
I can't say enough about Janet Lewis for all she has done to make yet another trip truly exceptional and memorable! This is the second international trip she has helped us with and the 6th time we have worked with her -- all very successfully1 She is a professional in every sense of the word and a pleasure to work with. We appreciate all the time and effort she puts into making every detail go without a hitch. I have recommended her to others and will definitely call again when planning our next trip.
Recommended
Wedding
By: Suess
Reviewed on: 20 Jun 2016
All arrangements went well and had no problems with the plans or the trip
Recommended
All was Perfect
By: Goliat
Reviewed on: 18 Jun 2016
All was great, perfect and no probkem at all. Thank you!
Recommended
Amazing honeymoon
By: Alyssa
Reviewed on: 01 Jul 2016
We had an incredible honeymoon in Italy that Janet Lewis planned. The hotels were beautiful and the service was great, everyone was so friendly and attentive. We also had a few tours that were great, specifically in Pompeii. Our tour guide was really knowledgeable and it was a great experience. Another highlight was a boat trip that we took to Capri - we had a private speedboat for the day and the driver took us around the area before dropping us at Capri for a few hours to explore. Overall this was the best trip my husband and I have been on.
Recommended
Every stop trumped the last
By: Lizzie
Reviewed on: 15 Jul 2016
Every place was so beautiful I wanted to call Janet and say " I want to stay HERE!" I am glad Iwe stayed on the itinerary she crafted Otherwise I would have missed Shutters on the Beach . What a place . You know it's luxurious but it feels like home! Janet reserved the perfect room for two beach lovers who also want privacy ! Once again I was sad to leave . We drove up the coast and up and up and up And there it was ... Our trip ended with a magical place called the Post Ranch which should be on everyone's bucket list .At one point as I was standing in our all stone open shower looking out over the mountain as the sun was going down with the fog rolling in... I know I thanked God and felt so lucky to be in that moment . What a day ,What a trip , Life is Good
Recommended
Fabulous trip!
By: lz
Reviewed on: 26 Sep 2016
Janet was spot on with her recommendations for the Enchantment Hotel and La Valencia. The accommodations were terrific and the service at each hotel was wonderful. We have come to rely on Janet for planning the best possible trips and we are never disappointed!
Recommended
Janet L
By: Ted O
Reviewed on: 03 Oct 2016
Wonderful Trip Seabourn Accommodations excellent Itinerary perfect.
Recommended
She's a home run. Always!
By: PRP
Reviewed on: 02 Dec 2016
I've worked with Janet for many years, for both corporate and personal travel. A treasure to work with and we set a high bar.
Recommended
Exceptional!!!
By: Laura
Reviewed on: 20 Dec 2016
Thank you, Janet for arranging a FABULOUS stay for me at The Quin in Midtown! Beautiful hotel, ideal location and the most warm & welcoming staff!! Janet, your attention to details and innate ability to know exactly what your client's needs are is unparrelled!! YOU ARE THE BEST!!!! Merry Christmas!!! xo, Laura
Recommended
Dorado Beach--Ritz Carlton
By: Peyton
Reviewed on: 14 Feb 2017
Janet is always very easy to work with and understands completely what are travel needs are as a family. We loved the hotel and it even exceeded expectations. Plus Janet worked her magic!
Recommended
Wow I looked so organized !
By: Lola
Reviewed on: 26 Mar 2017
Janet is Very knowledgeable. She knows all the little things like which room at the hotel gets sun in the afternoon or the man that introduced himself as the assistant manager is really your butler and yes you can get breakfast delivered to your room as part of the included breakfast ! After some conversation a month before our trip regarding food and ambiance choices Janet had made our dinner reservations for every night of our vacation ! We even had one fabulous car and driver for the the entire trip She took most of the guesswork out of our vacation and I looked so organized
Recommended
Last trip
By: Walkbud
Reviewed on: 14 Apr 2017
It was easy and smooth. A delight!
Recommended
Alaska Cruise
By: colleen
Reviewed on: 19 Aug 2017
My family and I decided on an Alaska cruise for our summer trip this year - early into the planning I could see that I needed some guidance from a pro, and Janet Lewis was the perfect match. Janet helped us in deciding everything from the cruise line to the itinerary (including a side trip to Seattle) to shore excursions that were best suited to our family which includes 2 older teen boys. The shore excursions she selected for us were amazing and the perfect addition of adventure and activity to the cruise. We travel quite a bit, but rarely use travel professionals - not any more! As my husband said - "we've never had such a well planned trip - no last minute crises!" and my boys "Why hasn't Janet planned all our trips?" Janet will be our first call in planning our next trip. Thank you Janet!
Recommended
Thumbs up
By: Friend
Reviewed on: 24 Aug 2017
Janet has been wonderful to work with! She has booked trips for us to places we have never been before and were not very familiar to us. The accommodations have always been exceptional and the recommendations for restaurants and activities were spot on. We have thoroughly enjoyed those trips and working with Janet and we plan to have her involved in future trip planning!
Recommended
St Lucia
By: Leanne
Reviewed on: 20 Oct 2017
Janet is great! After the hurricanes destroyed our first destination, she quickly planned my boyfriend and I a new trip to a brand new, all inclusive hotel in St. Lucia. No complaints! She will definitely be booking our next trip for us!
Recommended
Excellent
By: Leslie
Reviewed on: 11 Nov 2017
Janet was thorough and attentive. She booked everything and it all was organized and easy from check in to check out. I would highly recommend Janet Lewis!
Recommended
Another AMAZING trip!
By: Terry
Reviewed on: 28 Mar 2018
I have worked with Janet Lewis since 2013 when my husband and I were planning our 25th wedding anniversary trip to Italy. She did an amazing job helping us put together an absolutely magical trip that we are still talking about today. Since then, she has booked many other trips, just recently back to Paris. As much as we love to plan for a trip, Janet always adds value and handles all of the details. She has so many contacts in different parts of the world that can book tours, transportation, and reservations. I can't say enough about how working with Janet has changed our life of travel! We love her & highly recommend her!!
Recommended
WONDERFUL!!!!!!!!
By: Laura
Reviewed on: 06 Aug 2018
Simply... THE BEST!! Once again, Janet Lewis, the ultimate professional and phenomenal travel advisor, has provided THE MOST wonderful travel experience for me to Italy!! Fabulous travel arrangements from air, to land and sea! No detail overlooked or forgotten! No request, wish or desire unfulfilled !!! AWESOME!!! Thank you, Janet, for the recommendations and accomodations at superb hotels/resorts and excursions with knowlegeable, professional, friendly and courteous guides, assistants and drivers. Each and every one could not do enough for us! Janet's relationships with contacts throughout our trip was met with kindness and the respect for her and her dealings Amazing! Anybody can plan a trip but No One delivers like Janet does! Grazie! Grazie! Grazie Mille!!
Recommended
The very best!
By: MJD
Reviewed on: 05 Aug 2018
Janet is a pleasure to work with! She always understands exactly what we are looking for in a trip and delivers accordingly. She has a wide range of options and I trust her suggestions and guidance completely! Janet has booked multiple trips for my husband and I and each has been memorable, special, well organized and nothing short of perfection.
Recommended
Exceeded our expectations!
By: jen
Reviewed on: 29 Aug 2018
Janet was great! She listened to our needs and planned a perfect trip to Hawaii for our family of five. With 3 teenagers, we needed to find a place that would entertain them and this was the right spot. Mostly we were impressed by the level of service that we received that was obviously due to Janet and her affiliation with Virtuoso. She knew the places that she was sending us very well and they really catered to us and met our every need. I will definitely use Janet for our future travels and highly recommend her!
Recommended
Hawaii trip - August 2018
By: Colleen
Reviewed on: 05 Sep 2018
Aloha! Janet Lewis hit a home run with her amazing itinerary and flawless attention to detail for my families recent trip to Hawaii. On this year's trip (our first to Hawaii), Janet put together a perfect balance of properties, activities and experiences. We started in Maui, staying at the Grand Wailea Resort - the ocean front rooms were exquisite and the beach and pools provided non stop fun, we were thrilled by the Old Lahaina Luau.Next we flew to the Big Island and stayed at the historic Mauna Kea Beach Hotel, which is an architectural beauty with a gorgeous white sand beach. We did a lot of snorkeling, paddle boarding and took a Blue Hawaiian helicopter tour of the island and volcanoes. Last stop was Waikiki for a quick overnight at the gorgeous Moana Surfrider hotel and a chance to see Pearl Harbor. The trip and all the details were perfectly planned, allowing us to relax and enjoy. Janet is the consummate travel advisor - Mahalo for an unforgettable trip!
Recommended
Very knowledgeable
By: Harwin
Reviewed on: 20 Oct 2018
Janet knows a lot of key people at properties I was interested in which made our stay very enjoyable.
Recommended
The best of the best!
By: MALD
Reviewed on: 28 Nov 2018
Janet always plans the perfect gettaways. She take the time to understand what we want and tailors her suggestions accordingly. She always make sure to send restaurant recommendations and is on-call for any last minute hiccups (although these are extremely rare). Janet goes above and beyond for her clients, building loyal customers and delivering the dream travel experiences that we all adore.
Recommended
Wonderful holiday excursion through Europe!
By: _itsamadworld_travel
Reviewed on: 07 Jan 2019
Janet planned a holiday season trip through Austria, Germany and Switzerland that was nothing short of magical. She perfectly understood what my husband and I were looking for, our budget, and our preferences and perfectly mapped out the hotels and agenda. She even made us reservations and the local hotspots in each town so we did not have to worry about planning for dinner. Janet always goes above and beyond and she hit another home run with this trip!
Recommended
SUPER EASY TO WORK WITH!!!
By: Jared Friedberg
Reviewed on: 09 Jan 2019
Janet was incredibly accommodating and friendly! It took me about 2-3 weeks of changing my plans to fly with a few friends all the way from NY to Sydney and Janet was patient and extremely responsive along the way. Highly recommend having her book any of your travel plans!!
Recommended
Perfection in every way
By: MAD
Reviewed on: 12 Mar 2019
Janet did an excellent job planning our trips. She coordinated both the travel and hotel stays exactly within our budget and our goals for the trip. She also proactively made dinner reservations for each night - all of which were amazingly delicious. Janet is a pleasure to work with and I hope to have many more trips planned with her in the future.
Recommended
Awesome!
By: The Zs
Reviewed on: 14 Mar 2019
So easy! She is such a pleasure to work with!
Recommended
Wonderful job
By: Art
Reviewed on: 17 Apr 2019
Janet has been outstanding in her advisory role and really added value in our trip planning.
Recommended
A pleasure to work with
By: nim
Reviewed on: 28 May 2019
She is responsive, timely, thorough and knowledgeable
Recommended
Excellent Advisor
By: Tjm
Reviewed on: 19 Jun 2019
Janet was very professional as well as knowledgeable in the planning of our trip to Africa. She was very helpful and responsive during the planning stage. I wouldn't hesitate to plan another vacation with her in the future!
Recommended
Another great trip!
By: Terry
Reviewed on: 12 Aug 2019
Just returned from a whirlwind trip covering many destinations including Lisbon, Porto in Portugal and Santiago de Compostela, Bilbao, San Sebastian, and Barcelona, Spain. The trip went off without a hitch, and we have Janet Lewis to thank for that! She is a travel genius!
Recommended
Perfection!
By: Wendy
Reviewed on: 24 Sep 2019
Janet is the consummate professional. She is attentive, knowledgeable, caring, and detail oriented. I have never worked with a travel advisor better than Janet, and I unequivocally recommend her.
Recommended
She's the best!
By: The Zs
Reviewed on: 26 Sep 2019
Janet Lewis is a gem! She goes out of her way to make every trip she plans seamless. She listens to what you want and makes it happen!
Recommended
Winter trip to Berlin and Hamburg
By: Lori Marshall
Reviewed on: 07 Dec 2019
Janet was wonderful to work with from beginning to end. She designed a fantastic trip to Berlin and Hamburg for us. We loved the hotels, restaurants, transfers and guided tours she selected for us. She took the stress out of planning the trip so we could really enjoy ourselves and these incredible cities. We look forward to working with Janet again in the new year!
Recommended
Honeymoon
By: Tom
Reviewed on: 26 Feb 2020
Made a complicated trip with 9 flights easy - enjoyed the hotels and recommendations.
Working with Janet Lewis, you will have access to:
- An experienced travel guide whom you can rely on before, during, and after the trip
- Exclusive luxury resorts and properties
- Once in a lifetime experiences
Explore with the Best
Virtuoso Advisors are constantly pushing the boundaries in unique travel experiences.
Alliance programs are unique tailored experiences exclusive to travelers working with Virtuoso Travel Advisors.
learn more
Italy
Ireland
Greece
Portugal
Saint Barthélemy
Saint Martin
Turks And Caicos Islands
Jamaica
United States - Hawaii
Switzerland
Thailand
French Polynesia
Iceland
Australia
South Africa