Travel Specialties
Interests
Adventure
Festivals & Events
Culture, History & Arts
Safari
Destinations
United Kingdom
South Africa
Italy
Nepal
Argentina
Selling Travel Since
2014
My Background
I believe that travel opens one's eyes to the connections between cultures. Travelling creates learners and observers out of all of us, giving us new perspective andimpacting how we live our own lives, for it is impossible to see the world andremain both indifferent to it, and unchanged by it. You and the environment you create around you are the sum of your experiences and travels,whether it be to the City That Never Sleeps, the Pearl of the Adriatic, theCity of Sails, or the End of the World. As Eleanor Roosevelt so eloquently stated, "The purpose of life, after all, is to live it, to taste experience tothe utmost, to reach out eagerly and without fear for newer and richerexperience." Each experience brings us closer to an emerging world community of global citizens who are working together for a better tomorrow.
My passion for travel was ignited early on, as I am the child of avid travelers who decided that three children were not going to dampen their adventurous spirits! Luckily for my brothers and I, that meant we got to tag along on all their crazy adventures. And in the years since, my love affair with the world has continued to grow.
I graduated from the University of Wisconsin – Madison with a BA in International Studies. Immediately post-graduation I relocated to Nashville and worked as a Manager for a luxury home exchange company before setting my sights on a career that would allow me to work with more detail, and more depth on every component of my client's trips.
Let me open the door to discovery and inspiration for you and your family, and together we can design an experience that is impossible to "google."
Travel Agent Central's 30Under30
Places I Have Traveled
Reviews and Recommendations for Olivia Link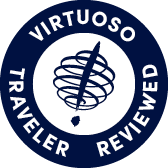 Virtuoso Verified Traveler
All reviews are from confirmed guests sharing exclusive insights
Sort reviews by
Recommended
Olivia is AWESOME!
By: Bosworth
Reviewed on: 10 Apr 2015
Olivia was awesome, gave us great direction and insights. We have never used a travel service before and never been on a cruise. She made the entire experience easy.
Recommended
Every Detail
By: Schulski
Reviewed on: 18 Aug 2015
Olivia was fantastic. Every detail of the trip was planned out and executed flawlessly. I would recommend her and Lake Shore Travel emphatically.
Recommended
Best Travel Agent
By: Sue B
Reviewed on: 11 Oct 2016
This was, by far, the easiest trip I've ever planned- thanks to Olivia!! She asked all the right questions, We barely had to tweek the itinerary. She knew one of the guides we had and couldn't have been more spot on with our pairing. She was available to us via email at all times- not that we needed her. Our trip ran smoothly and could not have better planned. I will definitely use Olivia again- as will my friends!!
Recommended
Best Trip
By: Rob
Reviewed on: 10 Oct 2016
Olivia planned a wonderful trip for us and we received upgrades at all the beautiful places we stayed! There was always a special welcoming gift waiting at each of our destinations and we were pampered the entire trip. We will never plan another trip without her!
Recommended
Olivia is awesome
By: Cathy
Reviewed on: 14 Feb 2017
She's great! I told her what I needed and she delivered. She's bright and delightful to work with.
Recommended
An amazing travel agent!
By: Beth
Reviewed on: 16 Feb 2017
Olivia is extremely professional, hardworking and always creates amazing personalized experiences! She is lovely to deal with and provides a very high level of service. It completely takes the stress out of organizing a holiday and she leaves nothing forgotten. I couldn't recommend her enough!
Recommended
The Best
By: dorado
Reviewed on: 16 Feb 2017
As usual it was an absolute pleasure to work with Olivia. She always gives us a few different options on lodging, all of which look amazing. She listens each time to what we want on the trip and is very patient when we change our minds ! The itinerary is always well organized and precise. We have come to rely on Olivia for any trip we make and have been recommending her to all our friends!
Recommended
Amazing Trip!
By: Erin C
Reviewed on: 30 Mar 2017
Olivia was such an amazing advisor! The location she suggested in Mexico far exceeded our expectations and we had an amazing vacation. We plan to work with Olivia in the future for all of our travel needs. I'll definitely recommend Olivia to all of my friends. Wonderful!
Recommended
Trip of a Lifetime
By: Breezy
Reviewed on: 31 Jul 2017
Olivia helped plan our honeymoon to Moorea & Bora Bora and words cannot even describe how amazing this trip was. She made the process so unbelievably easy! She worked with us to understand what we were looking for, matched us with perfect properties, recommended fun activities, and made sure that EVERY last detail was accounted for. We didn't have to worry about one thing! She even checked in with us during our trip to make sure that all connections and plans were going accordingly. She is extremely dedicated to her clients and you can feel the passion she has for her career through her customer service. I highly recommend working with Olivia if you're looking for a stress free way to plan your trip of a lifetime! I will definitely be using her again.
Recommended
Armstrong trip to Wyoming
By: Cece
Reviewed on: 19 Mar 2017
She was wonderful to work with. Very detailed oriented and attended to all our needs!
Recommended
Excellent planning of our honeymoon
By: Rob
Reviewed on: 03 Apr 2017
Olivia was delightful and very helpful in terms of recommendations and good information about logistics. Also the deals she was able to find more than made up for her fee for service. I would absolutely work with her again.
Recommended
Positive Experience
By: Sibby
Reviewed on: 28 May 2017
Olivia is a great travel advisor. I worked with her in order to plan my honeymoon. When issues presented during the actual trip she actively involved herself in order to make sure the resort remedied the situation. Olivia is easy to work with, accessible and excellent when it comes to follow through with planning etc. This is my second time working with Olivia and I had a great experience both times. In the past month I have recommended her to two colleagues in the process of planning life event trips and I will continue to recommend her to anyone interested in working with a travel advisor.
Recommended
fabulous trip
By: straub
Reviewed on: 31 May 2017
Olivia was upbeat, knowledgable, and thorough. Her expertise was very helpful as she built and improved our dream vacation to Japan. She included our ideas and needs and added things that further enhanced our trip
Recommended
Expert and thoughtful help
By: Lakesider
Reviewed on: 08 Jul 2017
Olivia was always prompt in answering questions, fulfilling requests and giving suggestions. Her choices matched our expectations and her connections to guides in the areas we visited meant we had top notch care. She made changes when asked on the weekend and thought ahead to ask a hotel for a takeaway breakfast for an early flight back home.
Recommended
Excellent trip planner
By: Mike
Reviewed on: 16 Jul 2017
She is very thorough in what she does. I was pleased with all options given for my vacation. A very knowledgeable and accessible travel agent.
Recommended
Weekend Getaway - Universal Studios
By: jwseaton
Reviewed on: 31 Jul 2017
Olivia is a pleasure to work with. She made sure all accommodations were accounted for, I had options to best suit my travel needs, and secured the best pricing available. She was full of useful information about the resorts and theme parks, and I will definitely request her service again for my more complicated trips.
Recommended
olivia is the best travel agent ever!!!
By: jeff
Reviewed on: 18 Sep 2017
Olivia is the best travel agent ever!!! Event though I am so busy and barely give olivia any information about my trips, she does a fantastic job choosing the right flights and accommodations for me. I could not do it without her
Recommended
Perfect Honeymoon in St. Lucia!
By: KLB
Reviewed on: 10 Nov 2017
Olivia planned the most amazing honeymoon in St. Lucia for my husband and I! We were both blown away not only by the beauty of the island and the extremely luxurious resorts we stayed at, but by how easy Olivia made everything for us! From the moment we got off the plane, Olivia had everything arranged from the transportation to and from the airport, a water taxi between our resorts (which was amazing!), to even having surprises for us at both resorts which shows how much she cares about making your trip special! She even had a picture from our wedding, which was just days before, framed in our room when we arrived! Working with Olivia on planning it was also so easy - she was extremely accommodating with our requests and changes. She also gave us great suggestions and guidance while planning which we wouldn't have known otherwise. I highly recommend planning any vacation you have with Olivia if you want a truly once in a lifetime experience instead of just a regular trip!
Recommended
Mexico
By: Sue B
Reviewed on: 03 Dec 2017
Awesome! She asks the right questions and has the best suggestions. I feel very confident using Olivia to plan vacations. I know I can count on her- even when we're out of the country.
Recommended
Travel made fun!
By: Charlie Watts
Reviewed on: 11 Jan 2018
Our family worked with Olivia to plan a Christmas trip to Ireland. After just one phone call -- in which Olivia asked good questions about our hopes/desires and budget -- she came back with a fantastic menu of ideas for the overall itinerary and specific activities. We narrowed things down and then she made all the arrangements, working with in-country partners and her own team. She was always very available. We received a detailed itinerary and welcome package with all the relevant details (which helped us coordinate plans with our kids). We loved the hotels she picked as well as the tour guide she hired for a morning walk through Dublin. Other arrangements -- our rental van (we had six people), a professional rugby match, a brewery tour, an evening with a storyteller -- were all fantastic. Our goal was to make the holidays low-stress and yet fun and adventurous. Olivia did exactly that and was a pleasure to work with throughout! We highly recommend Olivia. Thank you so much!
Recommended
Great experience all around!
By: Allie
Reviewed on: 26 Mar 2018
Olivia was wonderful to work with while planning our honeymoon! She understood what we were looking for and each excursion and hotel property exceeded our expectations!
Recommended
turks and caicos
By: sheila kane
Reviewed on: 09 Apr 2018
Olivia is outstanding! Our entire trip was perfectly planned. The one thing that would always help is how tipping works at each resort, island and destination. I will be booking all my future trip with Olivia. Bravo!!!!
Recommended
Excellent
By: KPYCSY
Reviewed on: 11 Apr 2018
Olivia is excellent. Very on top of things and takes care of all the details. Her hotel recommendations were right on! Great neighborhoods and exactly what we requested as far as amenities. We often get lists of nearby hotels or sights as part of the service and I was hoping we would get some recommendations but we didn't. No biggie!! We will definitely use her again.
Recommended
Trip
By: Dejg
Reviewed on: 19 Apr 2018
Our trip was last minute. Olivia did a great job at getting our trip together 9n such a short time...
Recommended
Fabulous
By: Beth
Reviewed on: 08 Jul 2018
Olivia did an outstanding job!!! We could not be more pleased with everything she suggested and arranged for our trip! We gave her our budget and she then gave us several options for hotels, guides and train travel! I am happily telling everyone just how easy and stressless she made our trip Love her and cannot wait to use her on our next adventure!
Recommended
Family trip to Italy
By: Aemayer
Reviewed on: 08 Aug 2018
Working with Olivia was great! She listened carefully to our thoughts and hopes for our trip and organized an itinerary that fit those preferences and our budget. She also provided advice for items we preferred to book ourselves and incorporated all of those separate items into our itinerary so we easily found all of our information in one place. Olivia's knowledge and resources are vast and I will highly recommend her to friends looking to book travel.
Recommended
France trip 2018
By: France Trip 2018
Reviewed on: 19 Aug 2018
Great working with Olivia. She created the perfect 2 week trip.
Recommended
Utah and the National Parks
By: CSY
Reviewed on: 11 Oct 2018
She is always a pleasure to work with. Prompt and with great suggestions for hotels! She knows a lot about all kinds of areas of the country too
Recommended
Unforgettable Honeymoon
By: TKG
Reviewed on: 05 Nov 2018
Olivia was amazing to work with and made our honeymoon planning experience incredibly smooth. She took our ideas and turned them into a trip we will never forget! The itenerary included a perfect mix of relaxation and adventure. Her attention to detail enabled us to really enjoy the trip without having to worry about anything. We look forward to working with Olivia in the future!
Recommended
December Vacation
By: Er
Reviewed on: 20 Dec 2018
Olivia is amazing! This is the second time I've worked with her, and I'd recommend her to all of my friends. For my most recent trip, I told Olivia what I was looking for, and she provided me with several options and answered all of my questions along the way. She helped me pick a great spot for a winter getaway. After, she followed up to check in. I plan to work with Olivia in the future for sure!
Recommended
Amazing
By: Stu and Kyle
Reviewed on: 26 Dec 2018
Olivia did an incredible job planning our honeymoon trip in Italy. Everything had a very personal touch and it was clear that she did a ton of research. She planned every last detail so all we had to worry about was relaxing and enjoying ourselves. We are very excited to work with her again.
Recommended
Hawaii
By: Bee
Reviewed on: 18 Jan 2019
Olivia did a fabulous job especially dealing w/ 4 people. I highly recommend her.!
Recommended
Olivia rocks
By: Cathy
Reviewed on: 27 Feb 2019
Olivia listened to what we wanted and made several options. Once we chose our option she took care of the rest. It was a fabulous trip!
Recommended
Terrific
By: JC
Reviewed on: 13 Mar 2019
Olivia was wonderful to work with. She was so helpful in providing information about our trip. She presented many opportunities to choose from. She was professional and made the process easy and enjoyable. Will definitely use her again. Thanks, Olivia!
Recommended
Well done
By: Mr. S
Reviewed on: 16 Apr 2019
Olivia was certainly very patient and professional
Recommended
Wonderful!
By: CM
Reviewed on: 24 Jun 2019
Olivia was absolutely wonderful to work with! She helped us plan our dream honeymoon and it was nothing short of AMAZING! We came to her with a very vague idea of what we wanted and she came up with many options for us and ultimately tailored the perfect vacation for us! We only had a few months to plan and she took the stress out of the entire planning process. She is very professional, hardworking and didn't miss a single detail! We had the most wonderful two weeks in the UAE and Maldives! We will definitely be using her again for our future travels!
Recommended
NashVegas!
By: Marla
Reviewed on: 22 Apr 2019
Olivia was fantastic. Found us the perfect hotel for our group (8 couples). Thank you Olivia!
Recommended
Napa Valley Trip
By: Laura
Reviewed on: 22 May 2019
Olivia is great! She worked with me to find a unique hotel for our trip and had great recommendations on dining options and wine tours/tastings. Olivia was always quick to respond and had the hotel have a special birthday treat ready for my daughter when we checked in.
Recommended
Most wonderful travel advisor!!
By: Morocco adventure
Reviewed on: 09 Jul 2019
Olivia organized the most wonderful trip for me and my family. We spent 2 weeks in Morocco. From the moment we exited the airport in Fes to the moment we boarded the plane to return from Marakesh, we felt perfectly cared for! We had a nice balance of cities/country side. FES and Marrakesh were so much fun with all their chaos and excitement... great visits to historic sites, guided walks through the medinas and great restaurant recommendations. We also spent a night in the desert under a tent and it was an extraordinary experience! We were so pleased that Olivia scheduled us in an amazing Kasbah in the Mountains right when we needed some down time for relaxation and regrouping... It truly was one of the most memorable trips I have ever taken (and the first one organized by a travel advisor)... I really couldn't recommend Olivia enough! During out travels we had an issue with customs and Olivia and her team figured it out! I am already planning my next trip with her!!! She is FABULOUS!
Recommended
Olivia
By: Anne
Reviewed on: 10 Jul 2019
Olivia was awesome! She was on top of everything and made planning our trip so easy and fun. She is easy to work with and completely competent. She took into account all of our interests and planned a vacation that met all of our needs. She quickly responded to all my questions, and emails. She thought of everything, and recommended things I would have never thought of. She planned every detail, and made our vacation beyond memorable. Our vacation to Italy was incredible and we have her to thank.
Recommended
Greece/ Italy Honeymoon!
By: Nicole O
Reviewed on: 17 Jul 2019
My husband and I absolutely loved working with Olivia! She was very patient with us as we tried to decide which honeymoon destinations were right for us. Not only did she help us plan an INCREDIBLE trip, she really took the time to get to know us and really understand what locations/ trips/ events would be right for us. Our trip was planned perfectly- transfer rides were always there, tickets were sent to us when we needed them and all the hotels and day trips she recommended were fantastic. We will definitely work with Olivia again in the future and would absolutely recommend her to anyone!
Recommended
Amazing Honeymoon thanks to Olivia!
By: Courtney Arundel
Reviewed on: 06 Aug 2019
Working with Olivia was absolutely amazing. She had wonderful suggestions and made our honeymoon a dream! We had a driver that was always on time and picked us up in the most convenient locations. She had the best suggestions for dinner reservations and hotel stays in the best areas (walking distance to everything the town(s) have to offer). Whenever we travel again, we will 1000% be using her. THANK YOU, Olivia!
Recommended
Ireland/London Trip
By: Tim Wells
Reviewed on: 21 Aug 2019
She was awesome to work with. To be honest, I'm sure i was difficult to work with from her end as i had a lot going on during the planning phase. However, Olivia kept me on track and we could not have been any happier with the results. Again, Olivia was a complete joy and very professional to work with!!
Recommended
Amazing Experience
By: Taylor Leatherwood
Reviewed on: 28 Aug 2019
Olivia was amazing! She booked our honeymoon to Fiji and coordinated all logistics - flights, taxi, ferry, etc. She even helped us book our excursions and worked with the resort to get us a room with the best view on the property. When we arrived there was a sweet handwritten note from her waiting on the bed. Olivia went above and beyond and truly took care of every detail! The custom app with our trip itinerary on it was also very helpful - once I downloaded everything all details were accessible on my smartphone, even without WiFi or service. Super helpful! Can't recommend Olivia enough!
Recommended
Great travel agent!
By: Kathy
Reviewed on: 31 Aug 2019
Very pleasant. She was extremely reliable and got back to me right away with any questions or concerns.
Recommended
Exceeded every expectation!
By: Katie c
Reviewed on: 16 Sep 2019
I chose to reach out to Olivia to book our honeymoon because in a year of heavy planning, the last thing I wanted to do was worry over every detail of a trip that was supposed to be a relaxing, stress-free and indulgent getaway. From my first meeting with Olivia, there was a huge weight taken off my shoulders. She swiftly stepped in to finalize our week-long honeymoon in the South of France, taking care of every aspect of our travel itinerary from connecting flights to train tickets, to finding and reserving the most incredible hotels. As an avid planner myself, I surprisingly had no issues turning over our trip to Olivia because I trusted that she understood the type of getaway we hoped for. Our honeymoon was perfect from start to finish - and we didn't run into a single issue! Olivia went out of her way to make sure we were greeted at each location with a warm welcome and hand-written note. We are SO grateful to Olivia for making our trip truly unforgettable.
Recommended
Sonoma, CA Wine Country Trip
By: Byron + Brittney
Reviewed on: 27 Oct 2019
Olivia is incredibly knowledgeable and accommodating! We would without hesitation recommend her to our friends and family! You should contact Olivia to plan your next adventure!
Recommended
Review
By: Margaret
Reviewed on: 10 Nov 2019
She is very responsive
Recommended
Israel/Jordan
By: Travel Lover
Reviewed on: 15 Jan 2020
Olivia was absolutely wonderful! This was my second trip with Olivia and just like the first trip, everything went seamlessly well. It is so wonderful to have things organized ahead of time and when you arrive, you just literally let them take over! I am addicted now! Olivia recommended we go to Wabi Rum in Jordan (as well as Petra) and I hadn't heard of it and totally fell in love with the place.... it is where they filmed Lawrence of Arabia and it really feels like a movie set... kind of surreal. I highly recommend Olivia for any and all types of trips. She has great connections, recommendations and is always so attentive to all details! I will be calling Olivia again for our next big trip! I cannot say enough good things about her!
Recommended
A wonderful birthday celebration at Nemacolin
By: Er
Reviewed on: 10 Feb 2020
Olivia is amazing! I love working with her to plan vacations. She listens to they type of trip I'm interested in and always offers great ideas. She also makes the booking process so easy, and then she follows up to see how everything worked out.
Recommended
Honeymoon!!!!
By: Britt and Matt
Reviewed on: 19 Feb 2020
Olivia went above and beyond before the trip even began. Without spoiling things, Olivia had numerous personal touches through out the trip that meant so much to us. Her communication was outstanding. You could tell through our Honeymoon planning process, that she really listened to what we wanted, and was able to deliver. From the beginning she gave us options, and you could tell from the detail and feedback that she really did her research and truly cared about delivering the best possible experience that we could imagine. Going through Olivia really allowed us to sit back, relax, and enjoy our trip. We would recommend Olivia to anyone looking to go on a trip. We truly appreciate the kindness, the help, and the support that Olivia gave us on the most special trip of our lives. We cannot wait to plan the next trip!!!
Recommended
Amazing Trip To Napa!
By: Erin Elizabeth
Reviewed on: 21 Mar 2020
Olivia is detail oriented and thoughtful! I've worked with her to plan several trips, and she always is easy to communicate with, and knows how to take the trips she works on to the next level. This particular trip was a girls trip to Napa, and she helped to setup a long weekend we will always remember! Las Alcobas was an incredible experience, and I highly recommend the property. We absolutely loved the staff, and the fire pits on the balcony at night were such a great vibe. The daily breakfast was the perfect way to start our day. Oliva is knowledgeable and has the best suggestions. I highly recommend Olivia!
Recommended
Trip to Phoenix
By: Katie
Reviewed on: 06 Oct 2020
Working with Olivia was great. She suggested restaurants and activities for our trip. Everything she coordinated was great. I'd recommend working with her on any domestic or international trip.
Working with Olivia Link, you will have access to:
- An experienced travel guide whom you can rely on before, during, and after the trip
- Exclusive luxury resorts and properties
- Once in a lifetime experiences
Explore with the Best
Virtuoso Advisors are constantly pushing the boundaries in unique travel experiences.
Alliance programs are unique tailored experiences exclusive to travelers working with Virtuoso Travel Advisors.
learn more
United Kingdom
South Africa
Italy
Nepal
Argentina
Peru
New Zealand
India