Travel Specialties
Interests
Food & Wine
Culture, History & Arts
Safari
Ocean Cruising
River Cruising
Destinations
Italy
France
United Kingdom
Selling Travel Since
1985
My Background
Having grown up on Amelia Island, after college I was ready to see the world. Thus began my career with Wallace Pierson Travel.
My favorite travel planning includes luxury ocean cruises, river cruises and customized itineraries.
My travels in 2017 & 2018 were a bit more adventurous. 2017 I traveled to Botswana & Zimbabwe with Wilderness Safaris and cruised the Rhine with Uniworld. In 2018, I had the honor of an invitation to Silversea's 10 year Expedition Celebration in London & Dublin, including a short cruise on their newly outfitted Silver Cloud. In July I was in Alaska with Natural Habitat for their Great Alaskan Grizzly Adventure - This was a bucket list adventure for me as I was able to see Grizzly Bears up close and personal.
I look forward to helping you with your next travel project!
Places I Have Traveled
Reviews and Recommendations for Lynann Mullis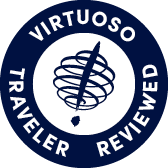 Virtuoso Verified Traveler
All reviews are from confirmed guests sharing exclusive insights
Sort reviews by
Recommended
Excellent Service
By: saundra
Reviewed on: 06 Oct 2014
Lynann was helpful in all phases of the trip planning. She was especially helpful concerning the Air France strike in letting us have up to date information while we were in France and ready to come home.
Recommended
Helpful
By: Susan
Reviewed on: 06 Oct 2014
Lynann was very helpful in booking my trip. We were also able to contact her while we were abroad to help help confirm our flight status with Air France.
Recommended
Great service
By: Mary 10
Reviewed on: 08 Oct 2014
Friendly, personal service.
Recommended
Greatest
By: Anne
Reviewed on: 26 Oct 2014
Any trip that we have planned with Lynann has been the best possible and we would not go anywhere without seeing her first.
Recommended
Excellent, professional and knowledgable
By: PP
Reviewed on: 10 Feb 2015
Lynann did an excellent job. Our trip was wonderful. We will give her feedback on specifics but our vote is Great job!
Recommended
PROFESSIONAL & FRIENDLY
By: J&B FL
Reviewed on: 31 Mar 2015
EXCELLENT!!!!!!!
Recommended
Everything went perfectly!
By: Mac
Reviewed on: 07 Apr 2015
She did a great job as always.
Recommended
professional, friendly,competent
By: jjs/bbs cruising gang
Reviewed on: 30 Jul 2015
Organized a cruise for 14 family members ,ranging in age from8 to 72. She was able to advise ,organize & execute A PERFECT TRIP!! Handling air ,hotels, choice of line & ship that fit everyone s needs , a monumental task if you knew this family......RAVE REVIEWS ON THE TRIP & LYNANN PERSONALLY FROM ALL!!! HIGHLY RECOMMEND HER!!!
Recommended
Wonderful, thorough travel agent
By: Marilyn
Reviewed on: 12 Sep 2015
Lynann was a joy to work with, and all her advice and counsel was spot-on. All her arrangements were perfectly executed, and she didn't leave one detail to chance. We hope to work with her again in the future!
Recommended
Joy to work with
By: AmyKathryn
Reviewed on: 06 Oct 2015
Lynann was highly recommended to me by fellow travelers on a cruise many years ago. I have used her ever since and talk her up every chance I get to anyone who asks for travel help. I live half the country away from her but we have the best time planning my trips and I can't wait to meet her someday. She has the best ideas for making each trip super special and I can always count on her to make life easy for me.
Recommended
As always first class
By: Al
Reviewed on: 18 Oct 2015
Everything went just fine. Lynann got a cancelled trip for medical emergency refunded for me.
Recommended
Expert Tour Planning
By: Jackf
Reviewed on: 27 Oct 2015
Lynann Mullis has done a professional job planning our recent tours to Alaska, Baltic Countries, Normandy, and most recently Canada. Her planning and recommendations have been spot on and helpful. She has resolved all issues efficiently and effectively without delay. In short, Lynann is a consummate professional who can be relied upon to insure a smooth outcome to every travel need. I would recommend Lynann, without reservation, for any size group planning a visit anywhere on the globe. Jack
Recommended
My Trusted Travel Advisor
By: SouthernGirl
Reviewed on: 01 Jan 2016
As always provided excellent customer service on my family's recent trip to our Nation's capital, Washington,DC. Our hotel exceeded our expectations and she contacted me while there to make sure all was well. Provided transportation information for DC, food and entertainment suggestions well before our trip began. Thanks, you will always be my trusted travel advisor!
Recommended
Thorough, Thoughtful Service
By: RBJB
Reviewed on: 29 Jan 2016
Lynann Mullis, our advisor, was thoroughly helpful in planning this trip as well as following up once we returned home. She made us aware of many facts about our destination, helped secure services not included in our package, and assured us of her willingness to handle some special needs we might potentially have while travelling. Excellent service in all respects, exceeding our expectations!
Recommended
Great Multi-Generational Family Trip
By: Nanny Gal
Reviewed on: 01 Aug 2016
Ages 6 to 70 had a fabulous week in the American West! We missed an opportunity to do these National Parks when our kids were young. Now that they have their own families, we are so glad we didn't pass on this. Fun for everyone!
Recommended
Virtuoso excursion lives up to the name Virtuoso
By: Eris
Reviewed on: 16 Sep 2016
The trip in Reykjavek was outstanding. The Virtuoso trip organizers were nice to be with, and the guide was also good. But, of course, what made it all so perfect was the itinerary set up for us, including lunch.
Recommended
Perfect planning!
By: Sue Ann
Reviewed on: 16 Sep 2016
We enjoyed a wonderful last minute river cruise on Uniworld planned by Lynann. She was able to rearrange flights because of issues with Hurricane Hermine, we traveled to France with no problems, enjoyed an upgrade to a suite in Paris at Hotel Lancaster and loved our trip to Normandy!
Recommended
She's an Ace
By: Mac
Reviewed on: 15 Nov 2016
I've been using Lynann for all my travel needs for years. She is always cheerful and knowledgeable, and she works tirelessly to help me out. She knows my wife's and my needs, likes and dislikes and anticipates any issues we may have. I do everything through her (even things I could do more cheaply myself) and always will. I have tried to steer other clients to her whenever possible and have been able to do so at least once. She's a gem! Hang on to her.
Recommended
Lynann is great! This survey is ridiculous!
By: Mac
Reviewed on: 11 Jan 2017
Lynann is a wonderful travel agent. I use her for all my travel needs and have for years. I recommend her to my friends for their travel needs and have gotten some to use her. My only complaint is she works for an agency which keeps sending me these ridiculous survey requests.
Recommended
Amazing Poland
By: Bookmoor
Reviewed on: 11 Jun 2017
Working with Lynann Mullis is always a pleasure! She is professional, creative, thorough, and adds excitement to any and all travel! I had come up with a 7 day Poland tour idea for my daughter and myself just before Christmas as my daughter had been studying in Prague. I thought I had come up with a pretty cool itinerary at a great price with decent enough hotels. Lynann blew it all away! She improved on the itinerary, tours and the hotels were AMAZING! All this for the same or less expensive, and we always get some sort of a Virtuoso bonus! She does this every time I put her up to the challenge of creating an adventure for someone in my family, or our entire family together! My family and I have been working with Lynann for 20 plus years for all of our travel needs, we could not be in better hands!
Recommended
Viking Sky
By: Faith
Reviewed on: 03 Apr 2017
She was very patient with all our silly questions and found answers for us. Always most helpful and pleasant.
Recommended
halmat
By: halmat
Reviewed on: 08 Apr 2017
Lynann was as professional as usual
Recommended
Fantastic Trip to South Dakota
By: Cathy
Reviewed on: 12 Jun 2017
I consider Lynann my trusted travel advisor. Traveling to South Dakota can be tricky but she planned the flight, hotel, and car rental with ease. She is an asset to your organization.
Recommended
Itinerary - New York City
By: Vince
Reviewed on: 03 Jul 2017
Lynann is always a pleasure to work with and put together a well organized and researched itinerary with advanced reservations where such made sense for us to facilitate our time during our short visit.
Recommended
Great travel consultant
By: Mims
Reviewed on: 10 Jul 2017
Lynann was very professional but just as importantly very patient. She was very diligent in working on air fares for our group which involved three different travel locations. Lynann provided indepth information on staterooms, shore excursions and other opportunities. As we are not local clients, she always responded timely to questions, concerns, etc. via phone or email. This is the 2nd time we have had Lynann coordinate our vacation. We look forward to working with her in the future.
Recommended
Terrific travel consultant!
By: Jo
Reviewed on: 26 Aug 2017
Lynann is helpful with every detail. If she doesn't have an answer she will take the time and effort to find one. She responds quickly, even to last minute requests. I don't travel far without her.
Recommended
Best of the Best
By: Susie in Florida
Reviewed on: 21 Aug 2017
Lynann is the ultimate travel professional. We've booked several vacations with her and have never been disappointed. She KNOWS what she's talking about and has always given us extra tips that have made traveling a pleasure. She follows up quickly when we are planning a trip, takes the time to make sure we have a complete itinerary from our front door to our destination and back home again, and makes sure we get lots of information about the places we will be visiting. What more could anyone ask!
Recommended
Ireland trip
By: Happy
Reviewed on: 30 Aug 2017
Lynann was wonderful as always. She handled our trip with great care. We always know she has a desire to help us find the best trip for us and we know we are in good hands.
Recommended
Lynann has been very good for us
By: Happy client
Reviewed on: 29 Aug 2017
Lynann takes care of our many changes without complaint. She helps us when we need help. Could not ask for better treatment.
Recommended
Italy
By: Billkb
Reviewed on: 09 Oct 2017
Excellent great service
Recommended
International Travel - Airline Selection
By: Vince
Reviewed on: 20 Oct 2017
Always a pleasure - found suitable flight schedule & arrangements.
Recommended
Awesome as Always!
By: Sugar
Reviewed on: 17 Nov 2017
Lynann is the best travel agent EVER as she really listens and remembers what we like and appreciate about travelling. Knowing us so well, when we decided we wanted to take our first river cruise she provided the research we needed to make a decision on which one we would choose. As always, she was right on target with her recommendations and all the details it took to get us from our home to Amsterdam to Zurich and back safely and as comfortably as possible. I would never hesitate to recommend Lynann Mullis for any travel arrangements anywhere in the world. We are already looking for our next adventure and we know that she will make it incredible and memorable.
Recommended
New England
By: Anne
Reviewed on: 16 Nov 2017
Worked with her for years and will continue
Recommended
Agent
By: Cuban
Reviewed on: 09 Jan 2018
Only travel agent I will ever use. Have been doing business with her for over 10 years.
Recommended
Niles and seine cruises
By: halmat
Reviewed on: 14 Apr 2018
She is always very helpful. Gets everything done.
Recommended
Svalbard
By: carol
Reviewed on: 09 Jun 2018
She was professional and carefully checked all details
Recommended
Not sure
By: e
Reviewed on: 25 Jun 2018
Planning the trip through Lynann was extremely helpful. Lynann's suggestions and guidance for special needs made the trip less stressful. I will continue to rely on Lynann's help on planning trips in the future.
Recommended
Excellent Agent
By: JFK
Reviewed on: 20 Jul 2018
Our trip went exactly as we planned! The advice Lynann provided was perfect, as it has been with all of the trips she's arranged for us.
Recommended
Advisor
By: Ellie
Reviewed on: 13 Sep 2018
Lynann has planned two trips for my husband and me now and has done a great job both times. I look forward to working with her on future trips.
Recommended
Caring
By: Myra
Reviewed on: 01 Oct 2018
She is caring. I have recommended to numerous friends.
Recommended
Awesome Agent
By: Daryle
Reviewed on: 27 Oct 2018
My family has used Lynann for dozens of trips and she's OUTSTANDING. Whether going to Italy for 3 weeks or a simple 4 day cruise she's absolutely the best.
Recommended
Lynann Mullis
By: MLS
Reviewed on: 20 Dec 2018
Lynann was very helpful in setting up the reservation and selecting an airline and choosing the best flights. She also advised me on travel insurance and the limitations of the coverage. She was timely in informing me that the travel documents had arrived and she followed up with me after I returned
Recommended
Perfect Travel Agent
By: Myra
Reviewed on: 12 Jan 2019
Been doing it for years. She has planned trips from 14 to 6 of us. Most of my friends use her and so do our customers.
Recommended
White Continent
By: T&L
Reviewed on: 10 Jan 2019
Lynann's experience traveling to polar climates was invaluable for our trip to Antarctica. Her recommendations for everything from cruise line & tour guides to cold climate gear & packing helped with trip planning. We had a fabulous trip that checked all the boxes on our bucket list.
Recommended
LynAnn Number 1!!
By: GeoR
Reviewed on: 18 Jan 2019
Lynann has been doing our family travel for over 30 years. If we didn't like her customer service we wouldn't keep going back would we???? She knows our likes and needs and takes care of everything 10000%! Can't get another like her!
Recommended
Viking Cuba cruise
By: Fleming
Reviewed on: 22 Jan 2019
It was great. She helped in getting the initial booking made and was successful with a last second change to the booking. I really appreciate her being able to make the change happen at the eleventh hour. Thank you Lynann
Recommended
Consultant Review
By: Anticipation
Reviewed on: 27 Jan 2019
Lynann is always easy to work with, and does a great job of understanding individuals preferences, then suggesting relevant activities within well thought out itineraries.
Recommended
Cruise
By: Ashley
Reviewed on: 09 Feb 2019
Lynann is the best! She is very informed about travel opportunities. She knows our likes and helps us achieve just the trip we are looking for To enjoy ourselves.
Recommended
Wallace Pierson
By: Chester
Reviewed on: 16 Mar 2019
Lynann was very helpful and knowledgeable. She informed me of different trip options and gave insights about the location.
Recommended
Glad I went but wouldn't want to go again
By: SJS
Reviewed on: 20 Mar 2019
Lynann is terrific, she doesn't leave anything to chance!
Recommended
Great time in Italy
By: Amelia Island Traveler
Reviewed on: 23 Mar 2019
She is responsive, organized and thoughtful. She set up a great trip for us and also helped to make sure the pieces we were doing on our own, like airfare, were coordinated correctly.
Recommended
Galapagos
By: Halmat
Reviewed on: 08 Apr 2019
I have worked with Lynann for over 20 years. She is always helpful with suggestions and does a complete travel plan.
Recommended
Trip to France
By: Jacky
Reviewed on: 12 Apr 2019
Lynann was very helpful !
Recommended
Mediterranean cruise
By: Cruiser
Reviewed on: 19 May 2019
Great! She always had time to answer questions and made sure all of our needs were met
Recommended
Great Trip
By: Carter
Reviewed on: 21 May 2019
She was wonderful to work with. She walked us through everything from booking to excursions and made this a trip of a lifetime. Every detail was taken into consideration and handled. It would be very hard to plan an international trip when you have never been there. Lynann is very knowledgeable about international travel.
Recommended
Excellent Service!
By: Daryle
Reviewed on: 07 Jun 2019
Lynann has helped me plan and execute multiple trips from 3 weeks wandering around Italy to a concierge level trip with Disney to a trip to Cuba. She's outstanding. I will continue to use her.
Recommended
Making trip planning easy
By: AmyM
Reviewed on: 12 Jun 2019
I am so grateful to the fellow travelers who gave my Lynann's name years ago. I have used her for every trip since then...cruises, independent travel, art journeys. She always makes planning and implementing a trip so easy. She keeps me informed of any changes and is available anytime I have ever encountered a travel hiccup. Highly recommended!
Working with Lynann Mullis, you will have access to:
- An experienced travel guide whom you can rely on before, during, and after the trip
- Exclusive luxury resorts and properties
- Once in a lifetime experiences
Explore with the Best
Virtuoso Advisors are constantly pushing the boundaries in unique travel experiences.
Alliance programs are unique tailored experiences exclusive to travelers working with Virtuoso Travel Advisors.
learn more
Italy
France
United Kingdom