Susan Butler
ACC
Houston, TX United States
Travel Specialties
Interests
Adventure
Family Travel
Honeymoons
Safari
Ocean Cruising
Destinations
Ireland
United Kingdom
Argentina
Costa Rica
France
Selling Travel Since
2011
My Background
I have a Masters and Bachelors degree in Business-Accounting from Texas A&M University and am a Certified Public Accountant. After seven years working in the corporate world and planning my own fully customized domestic and international travel experiences, I decided to combine my business background, entrepreneurial spirit, and passion for travel and became a luxury travel advisor. I love curating unique and memorable travel experiences and corporate functions. My clients appreciate my attention to detail, the value they receive, and that I keep their personal taste at the heart of every creative idea and destination decision.
A few of my interests and specialties are custom vacations worldwide, adventure travel, honeymoon and anniversary celebrations, ocean, river, and expedition cruising, as well as family and multi-generational experiences. As a luxury travel specialist I am passionate about exploring the world we live in and I delight in making your bespoke travel dreams come true!
Places I Have Traveled
Reviews and Recommendations for Susan Butler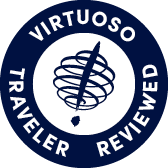 Virtuoso Verified Traveler
All reviews are from confirmed guests sharing exclusive insights
Sort reviews by
Recommended
Expert travel advice from Susan.
By: JSB
Reviewed on: 24 Sep 2015
The travel to Budapest, Amsterdam and all the ports between on the Viking River Cruise was a wonderful trip. The special private guides in Budapest and Amsterdam made the trip especially seamless and a pleasurable trip. I highly recommend Susan to anyone planning a trip. She utilizes your time to the fullest and her planning and expertise make the trips wonderful!!
Recommended
Excellent Service!
By: LCJ55
Reviewed on: 18 Sep 2015
Susan was an integral part of our Mediterranean cruise planning process. It was a trip of a lifetime, and it would not have been so without her help! She took care of every detail, and gave excellent advice on our pre- and post- cruise stops. I would have been completely lost without her!
Recommended
Trip to Galapagos was fabulous!
By: lcj
Reviewed on: 22 Feb 2016
Susan assisted us with our trip to the Galapagos Islands, and it was a fabulous trip! She recommended Quasar Expeditions; I would highly recommend them if you are interested in going to Galapagos. Thanks Susan!
Recommended
Great Service
By: RG
Reviewed on: 08 Jun 2016
Prompt service...would recommend to anyone!
Recommended
Awesome experience, as always!
By: LGoodge
Reviewed on: 28 Jun 2016
Susan has always provided stellar service and plans trips for my husband and I (including our honeymoon!) that always exceed our expectations. This is why we went to her for help planning our first anniversary trip to Antigua. She set us up at Hermitage Bay, and it was absolutely fantastic. Outstanding food, service, and overall ambiance. It was exactly what we were looking for. Thanks again, Susan - you're the best!
Recommended
Amazing as always
By: Rory
Reviewed on: 01 Jul 2016
Vegas was SO much fun and we loved all the perks from Susan!!
Recommended
Superb custom travel service!!!
By: Dawn1222
Reviewed on: 05 Jul 2016
Susan Butler recently arranged a European trip for my husband, my 14-year old son and me. It included a soccer game, trips to World War II sites, old traditional European castles, soccer excursions, etc. In other words, it was an absolute nightmare to arrange. How in the world was someone to include all of these into a 2-week trip? I am not sure how she did it, but Susan Butler did it and did the job amazingly well. My family had a fantastic time. I am recommending Susan to all of my friends planning a vacation to Europe or anywhere. She is easy to work with and listens to you. She was wonderful in setting up our trip and communicated clearly and concisely everything that needed to be done. Her timeline was understandable, I understood when I needed to make my payments and nothing was left to chance. I will definitely be using Susan again in the future. Love, love, love her services! Cannot recommend her enough.
Recommended
Booked Us A Great Honeymoon!
By: kacyjo9
Reviewed on: 21 Jul 2016
We first approached Susan with a broad idea of what we wanted for our honeymoon: beach, all-inclusive, relaxation! She sure delivered on that and then some! Susan's travel expertise helped us every step of the way. Based on our budget and what she wanted, Susan knew where she wanted to send us right away. As we researched the resort (Secrets Maroma Beach in Mexico), Susan answered any questions we had promptly. When we were ready to book, I can't believe how easy she made it for us. And finally when we got to the resort, we were blown away! We had an amazing trip made possible by Susan! We would highly recommend her services to anyone looking to plan a vacation.
Recommended
Knows me so well!
By: T
Reviewed on: 25 Aug 2016
Susan did an unbelievable job planning our vacation! After using her for several years, she has a complete understanding on what I am looking for on holiday. She is meticulous in her detail and always provides us with all the information we need. The resorts that she has recommended have far exceeded our expectations. Her restaurant recommendations are always wonderful. I would recommend her to anybody that wants to have an exceptional experience!
Recommended
Wonderful
By: Debbie
Reviewed on: 13 Sep 2016
The private drivers and tour guides were fabulous
Recommended
Exceptional, personalized service
By: Snapper
Reviewed on: 12 Sep 2016
Susan never fails to exceed my expectations. Our 5th trip booked with her was no different. Her attention to detail and thoughtfulness allows us to enjoy our vacation with no worry. In my opinion she is an expert in the field and the reason I will continue to use and recommend using a travel advisor. The other two couples in my group described her as phenomenal. Could not be more pleased with this memory making trip of a lifetime. Cheers to Susan!
Recommended
Amazing Experience in Croatia!
By: LJC
Reviewed on: 21 Sep 2016
Susan planned an amazing trip to Croatia for me, my husband and our 4 friends. We spent 2 nights in Dubrovnik then drove up to Split and spent a night there before embarking on a week long chartered yacht with the best skipper and hostess we could have asked for. We followed it up with one last night in Dubrovnik. The hotels Susan recommended were great but the best part by far was the week island hopping via out private yacht. There's no way we could have found such a unique experience on our own! Thanks Susan!
Recommended
Wonderfully planned trip!
By: Ann66
Reviewed on: 10 Oct 2016
Susan did a great job planning and booking our trip. She found great guides for our time in Paris. We felt that we were able to maximize our time there with her help. Everything worked smoothly and we such a good time from start to finish!
Recommended
Wonderful trip!
By: Lele55
Reviewed on: 08 Oct 2016
Our trip to Scotland that Susan planned was absolutely fabulous! She paid attention to so much detail, even remembering from a previous trip that we would be there on my birthday. There is no way we would have had such a wonderful experience without her help! She has us as customers for life.
Recommended
Fall New England Trip
By: Richard
Reviewed on: 09 Oct 2016
Great service, everything was done in a professional manner. The lodging was excellent. Susan is great.
Recommended
Wonderful Trip to France
By: Texan to France
Reviewed on: 11 Oct 2016
Susan, did an expert job of planning our trip and guides while in France. She made the trip seamless and enjoyable with the best of guides and a great hotel location in Paris. Our trip would not have been the same without her help. I highly recommend Susan for planning and executing a great trip.
Recommended
Greatness!
By: Tommy
Reviewed on: 17 Oct 2016
Susan has planned several vacations for us and always done an excellent job. She has a feel for the type of place we like to stay and the things we like to do. Her attention to detail is one that I greatly appreciate. I would recommend Susan to anyone that wants a fabulous experience.
Recommended
Goes above and beyond
By: Sullygirl
Reviewed on: 06 Jan 2017
Susan went above and beyond in assisting me with our first out of country family vacation. We had originally planned on going to a particular location and resort but after discussing it with Susan she felt there might be better options that were more aligned with our budget. She presented us with a variety of options and we ended up going with her recommendation. Since this was our first out of country family trip and our first all inclusive trip I was extremely particular on all the details. We had certain things that I just wasn't going to compromise on and Susan delivered. She helped us organize not only our trip but also coordinated a variety of activities so they were all planned in advance and ready to enjoy once we arrived. Our trip was a smashing success - I highly recommend Susan for any travel needs!
Recommended
Travel expert Susan
By: Blair Bunch
Reviewed on: 17 Jan 2017
I was referred to Susan Butler by a friend who had used her services for an overseas trip.We had a trip planned to Isreal and wanted to incorporate a 5 day layover in Paris,and make a day trip to London...when I told Susan my idea I think she thought I was crazy. She helped orchestrate the most amazing family trip we have ever experienced. Every detail was exactly as she had told me. We communicated through email and text most of the time. I called her several times as well; and she was always available. She booked all of our transfers to and from the flat we rented. Also,the car service and guided tours for the days we were there were amazing! She truly knows what she is doing, and has amazing connections everywhere! Our family of 5 had the trip of a lifetime for those 3 weeks.We will forever remember all the memories we made, and cherish the 1500 pictures we took! I can honestly say that I not only found an amazing travel expert in Susan, but also made a new friend! THANKS
Recommended
Perfecto
By: Goraider
Reviewed on: 14 Jan 2017
On our trip to Paris, Normandy and Provence France Susan arranged our trip with no detail left untouched. From the expert travel guides to the fabulous location of our hotel Susan made our trip without stress and a great experience. She even made plans and arrangements for an evening concert at St Chapelle Chapel one evening which was a special performance by talented musicians. Our trip included river cruises to Normandy and Provence France as well as personalized guided tours of Versailles, Foutainbleu, and Vaux Le Vicomte Palaces. The personalization of the private guides were especially helpful in maximizing our time giving us a historical perspective of the sites. I recommend the advice and expertise Susan offers since she gives you a trip of great memories from one that obviously loves to travel.
Recommended
Vegas Aria
By: Rory
Reviewed on: 09 Feb 2017
She is fantastic to work with. Very professional and timely in communication. Her perks at the Aria were awesome, as always! Thank you!
Recommended
Italy
By: Denise
Reviewed on: 14 Feb 2017
Susan was so easy to work with. She has a great attitude. Very knowledgeable. Would love to work with her again.
Recommended
The Amazing Susan Butler!
By: Tommy
Reviewed on: 29 Mar 2017
She is amazing! She always finds exactly what we are looking for!
Recommended
She's Amazing!
By: Rory
Reviewed on: 14 May 2017
She is responsive and the perks she gets us, so awesome!
Recommended
Knows the travel business
By: Shoe
Reviewed on: 26 Jun 2017
We have used Susan as our advisor on several trips in different parts of the world. She knows the things to see in different areas, is excellent at striking the balance between planned and unplanned activities, and finds fun, boutique style places to stay that we would never find on our own.
Recommended
4th of July in Vail, Co
By: TravelBug
Reviewed on: 13 Jul 2017
Susan was great! Loved the extras she and Virtuoso provided for special treats and to make things all inclusive. Everything was taken care of before we arrived....and after when we needed it.
Recommended
cancun anniversary trip
By: SRH
Reviewed on: 25 Jul 2017
Susan was quick to respond with recommendations, we had a wonderful trip!
Recommended
Honeymoon
By: Mike
Reviewed on: 14 Sep 2017
Susan planned an amazing honeymoon for me and my now wife. We had three separate locations in mind and she was able to pick hotels in each spot to suit our budget and schedule. Travel was a breeze with the transfers she had set up and we had the best times for our more touristy itinerary items. Would highly recommend people to work with her as it relieved so much stress from us with all the other planning leading up to the wedding. Thanks!
Recommended
George Strait Weekend
By: Tommy
Reviewed on: 12 Aug 2017
Susan did a wonderful job in setting up our hotel, transportation, and dinner reservations. We had an amazing weekend without any worries and it was all because of Susan Butler.
Recommended
Italy 2017
By: D Martines
Reviewed on: 19 Aug 2017
Susan was great! Recommended an amazing new hotel in Lake Como where we couldn't have been happier! Also was very helpful on our day of travel when we experienced flight delays that could have cost us $7K! She helped arrange winery tours and drivers as well and all worked out perfectly!
Recommended
Cabo-Thompson Hotel
By: Brandi
Reviewed on: 10 Aug 2017
Susan is very attentive and ensures our trip goes perfectly. There was an issue upon arriving at the hotel and Susan handled fornus right away and made sure we were taken care of. I highly recommend Susan to everyone!
Recommended
Mediterranean cruise and Spain
By: Leletx
Reviewed on: 23 Sep 2017
As usual, Susan planned a wonderful trip for us! She asks very detailed questions and then gives many options from which to choose. We highly recommend Susan!
Recommended
Nashville
By: Brandi
Reviewed on: 05 Oct 2017
Susan is always available for assistance. She helped plan a 40th Birthday trip to Nashville that included 24 of my friends. All guests were well taken care of with seamless reservations into the Thompson Nashville. Amazing! I will always use Susan to book our travel.
Recommended
Two thumbs up
By: Stefanie
Reviewed on: 04 Oct 2017
Very easy....she took care of everything
Recommended
Four Seasons Orlando
By: Rory
Reviewed on: 14 Oct 2017
We received a great upgrade and hoodies in our room! Fabulous travel agent and so easy to work with!!!!
Recommended
Trip to England, Scotland and Ireland
By: Goraider
Reviewed on: 12 Oct 2017
Susan was detailed with the planning of our whole trip to include hotels, personal tour drivers, blue badge tour guides, tickets to sites, and a daily planned itinerary. She was most helpful whenever we needed assistance and made our trip seamless. Susan made our trip a memory one we can say was a trip of a lifetime.
Recommended
Trip to Great Britain
By: Ann
Reviewed on: 14 Oct 2017
Susan did a wonderful job planning our trip. Hotels, guides, and transportation exceeded our expectations. Her attention to details made the trip so enjoyable.
Recommended
Mexico City
By: Brandi
Reviewed on: 29 Nov 2017
Susan, as always, was amazing. I asked for just a couple nights at a great, safe hotel in Mexico City and she delivered. The room was perfect and she added a tasty bottle of red wine for me to enjoy. Can't wait for my next trip!
Recommended
Italy at Thanksgiving
By: Tdw4
Reviewed on: 10 Dec 2017
Great family trip planned by Susan! Lots of fun, very educational, great accommodations and logistics,'z
Recommended
Susan Butler
By: Anonymous
Reviewed on: 14 Jan 2018
AMAZING! She is the best.
Recommended
Susan Butler
By: Halgrens
Reviewed on: 08 Feb 2018
Susan is amazing and puts every effort in to making sure all our desires and interests are taken care of. She is always responsive to any requests for info and strives to make sure our travel is perfect!
Recommended
Great trip, well organized
By: Trey
Reviewed on: 21 Feb 2018
We worked with Susan to book and then reschedule our trip to Turks & Caicos. We were originally scheduled to go immediately following Hurricane Irma but the locals and staff were still trying to get their feet back under them. We wanted to be able to experience restaurants and local life off the resort so postponing was our only option. Susan worked with us to find a new date and made the transition of the reservations seamless. We had such a good experience that she is now helping us plan a trip to Greece.
Recommended
Park city
By: Callahan Family
Reviewed on: 16 Mar 2018
Great, she got us an upgrade upon arrival, which was so nice for me and my son. We have extra room and got the rest we needed. Everything was awesome, thank you!
Working with Susan Butler, you will have access to:
- An experienced travel guide whom you can rely on before, during, and after the trip
- Exclusive luxury resorts and properties
- Once in a lifetime experiences
Explore with the Best
Virtuoso Advisors are constantly pushing the boundaries in unique travel experiences.
Alliance programs are unique tailored experiences exclusive to travelers working with Virtuoso Travel Advisors.
learn more
Ireland
United Kingdom
Argentina
Costa Rica
France
Greece
Italy
Kenya
South Africa
Spain
Switzerland
Thailand
New Zealand
Australia
Chile