Our site is currently being upgraded with new features. Editing, adding, and deleting functionality has been temporarily disabled.
Travel Specialties
Interests
Beach & Sun
Family Travel
Honeymoons
Escorted Tours
Ocean Cruising
Selling Travel Since
1987
My Background
I've been travel advising for a while now, most recently as part of Unique Travel. Our motto is "Your most memorable experiences … begin with a travel adviser." I truly believe that, and I'd even go a little further. I think the relationships we're able to build are almost as memorable as the experiences themselves. I've worked with a diverse array of clients who feel like off-shoot family members for me. I'm basically coordinating your leisure time, which is your most prized asset. It all comes from the relationship and understanding each other.
I can coordinate experiences pretty much all over the globe and being part of Unique Travel certainly helps with that. Once I understand you and we build up that rapport and relationship, I will deliver the absolute best experience for you. I cherish the opportunity to help coordinate those amazing types of moments for families, couples, or even the individual traveler.
Places I Have Traveled
Reviews and Recommendations for Susan Salk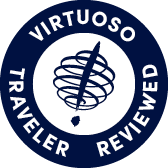 Virtuoso Verified Traveler
All reviews are from confirmed guests sharing exclusive insights
Sort reviews by
Recommended
Highly Recommend
By: Ms. Jaye
Reviewed on: 26 Jun 2014
Susan was amazing!!! Overall, she made our lives simple and easy when she took the lead on our honeymoon during the planning of our wedding. During our initial meeting, she took the time to hear what we wanted to do for our honeymoon. She sent us an e-mail the same day with different options and suggestions. She also provided information on car service and reserved everything for us which was helpful. My husband and I had the best time ever in St. James located in Jamaica.    Susan, thank you very much for everything!!! We truly appreciate all you've done to ensure our honeymoon was successful and a memorable moment!Jaye
Recommended
perfect arrangements
By: Stan
Reviewed on: 06 Jul 2014
everything went as planed, no trouble with airline or car rental or hotel arrangements. All went as planned.
Recommended
Fabulous
By: Not provided
Reviewed on: 15 Jul 2014
Susan was excellent.  She was knowledgeable and provided excellent customer service. She responded quickly to any questions I had.  Susan  did a very thorough job in planning  my trip. She took time out to help me . She was available when we had trouble on the weekend with our flight.  Her enthusiam and professionalism was outstanding. i would recommend her to all my friends.
Recommended
Fun and Fabulous California vacation
By: claudz81
Reviewed on: 07 Aug 2014
The Higgins bunch just wanted to tell you Thank You!!!! For all that you did to make this wonderful trip realistic and fun. Everything about it was amazing, we had such a great time. The hotels were awesome, the flight was terrific and the SUV was great. The kids loved the adventure and we just wanted to tell you that we appreciate everything you did to make this the most amazing vacation so far. We look forward to booking more trips with you. Thanks again for your patience, time and effort. We will definitely be returning customers as we were 100% satisfied with the service given right up until our return. We have been raving about it to our friends and family and will be referring others to the company as a result of the service provided by Susan.
Recommended
Fantastic Alaskan cruise planned
By: Roni
Reviewed on: 17 Aug 2014
Our Alaskan cruise on Holland America was fantastic. Susan did a great job in helping us to pick a cruise Line and she got us great adjoining balcony cabins. We all had the best time on the cruise!!!
Recommended
A1
By: mark twain
Reviewed on: 10 Oct 2014
Sue was great as usual got us an unbelievable value including large amounts of shipboard credits. The Azamara Journey was about the best ship I have cruised. The staff, the ambiance, the size (about 650 people ) the food except for the pastry was perfect for us. The shows were good especially the 2 specialty acts, a magician and a flutist were really good. Best deck chairs I have ever lain on anywhere. The length of stay in ports allowed us to keep focused on the city and not the clock because large ships usually do not give you enough time to wander on your own without thinking you have to get back to the ship by 4:30. smaller ship also meant more unique ports that large ships cannot get into.
Recommended
expert friendly service
By: jerry66
Reviewed on: 07 Nov 2014
Susan always does a great job.she is accessible whenever you call or email her.she helps with whatever you need.we recommend her highly to anyone who asks for an agent.we will be using her again soon.
Recommended
Rccl Harmony
By: MEL
Reviewed on: 03 Feb 2017
Great gal very good cruise
Recommended
Best cruise ever
By: Perl of the seas
Reviewed on: 07 Nov 2014
I've been on 45 cruises on many different lines and I am a complete Disney cruise fan but the MSC Divina changed all that. I have never had so much fun on a ship. The cabin was lovely, the service exceptional, the shows unlike any other cruise line and the cruise directors staff, young, fun, personable the best! They make sure everyone is involved and for the late night crowd like myself the dancing is still going strong after 1AM, and that is not just in the disco. The food was fine not outstanding but I have no complaints and I am very critical. I can't wait to book another cruise on the Divina.
Recommended
Great service
By: Wendo
Reviewed on: 01 Jan 2015
Great trip. Susan was great.
Recommended
fast expert friendly service
By: rkrn66
Reviewed on: 21 Feb 2015
Susan is a wonderful agent. She has handled large trips for our family like a month trip to China and Thailand, to Alaska cruise to our college visits with our children. She is friendly, fast with a nice sense of humor and personality. She makes our vacations even more fun and relaxing.
Recommended
Love Boat Fifty Year Cruise!
By: Caroline and Bob
Reviewed on: 23 Feb 2015
Princess is celebrating fifty years of cruising this year...wonderful cruise aboard the Royal Princess. Six ports in ten days, and our trip was smooth sailing all the way!
Recommended
Paradise
By: Wendy
Reviewed on: 19 Jun 2015
Fantastic trip. Everything was perfect!
Recommended
Great Planning
By: MR
Reviewed on: 18 Sep 2015
Cruise was planned perfectly. Only thing that interfered was the weather. We were not able to travel to the islands that were booked, so had to go elsewhere. But ship was great and still had a good time.
Recommended
Great prompt service
By: Curly
Reviewed on: 19 Sep 2015
Susan always does a great job of finding me a great cruise, with lots of perks.
Recommended
Enchanting Scottsdale Resort
By: caroline
Reviewed on: 02 Oct 2015
Our 4 night stay at the Fairmount Princess in Scottsdale was perfectly arranged by Susan. Upon our arrival we were checked in at the Diamond Desk & proceeded to our upgraded room over looking the main pool & championship golf course. Since Susan had informed the resort that it was my husband's birthday , chocolate covered strawberries were delivered to our room the very first night! The included breakfast was delicious as well as all the amenities of this five star resort!
Recommended
always works for client
By: David1002
Reviewed on: 21 Oct 2015
Great cruise knowledge and supports clients when issues develop or explains alternatives
Not Recommended
Holland America Nova Scocia cruise
By: BLOMLP53@email.com
Reviewed on: 24 Oct 2015
service on the ship was excellent. Food was satisfactory, specialty restaurants: Italian was superb, Pinnacle was poor, Thai was adequate. Entertainment was below average. Nightclub with the B.B.King Bl.ues Band was superb Ports were only Okay. Old Quebec was wonderful, as were the U.S. ports of call. It is an old ship, but very clean. I would not recommend this trip to others.
Recommended
Well planned trip with friendly service
By: Bob
Reviewed on: 25 Nov 2015
Had a wonderful trip - Susan was very helpful
Recommended
Great service
By: Raysasha
Reviewed on: 11 Nov 2015
Excellent everything
Recommended
Exceptional service
By: Mary tech
Reviewed on: 25 Jan 2016
Great trip.Susan as usual did a great job planning it for us . She did all our check in online.shore excursions, luggage tags and got us an upgrade.also printed out papers on each port.she is the best.looking forward to our next trip in May where I know she will do the best for us again.
Recommended
Great Travel Planner
By: Evan
Reviewed on: 05 Feb 2016
Susan did a phenomenal job in planning a 25th anniversary trip for my company. We had about 80 people in 35 rooms along with dinners, a sunset cruise and a bus ride to the Keys. Susan did everything she could to make it a great weekend, and everyone was really impressed. I would highly recommend Susan for any travel needs.
Recommended
Smoothe Sailing
By: Caroline & Bob
Reviewed on: 23 Feb 2016
Enjoyed our five night cruise on the Independence of the Seas. Terrific entertainment! Good food. Well maintained ship. RC does a good job keeping cruisers happy.
Recommended
Had a great time
By: Delray Pat
Reviewed on: 10 Mar 2016
We had a great time on the Escape. It was more than we ever imagined. Would love to go again.
Recommended
Amazing European Vacation
By: Dee
Reviewed on: 01 Jul 2016
We have just returned from an incredible European vacation. Susan Salk, our travel agent, expertly arranged for my family of 3 to meet up and stay a night in Venice, Italy, a 12 day cruise, and 2 nights in Barcelona with my friend's family of 5. She made it so easy for us. I am already recommending her to my nieghbors who would like to go on the same vacation. The cruise was Norwegian's Spirit out of Venice, Italy. It stopped in Kotor Montenegro, Dubrovnick Croatia, Mykonos Greece, Athens Greece, Rome, Florence and Naples Italy, Toulon, France and ending in Barcelona. I had never heard of Montenegro but it was the most beautiful place I have ever been to visit. The ports were all great. It was a terrific way to see many places in Europe in one visit. We used the boat excursions, walked around on our own and Viatours excursions. All were great. The Hotel in Venice was Bisanzio. Great location, accommodations and breakfast with included. In Barcelona we stayed in Alada apartment hotel
Recommended
Excellent
By: aem
Reviewed on: 05 Sep 2016
Bermuda was beautiful, hotel excellent and air was done very well.
Recommended
Couldn't have been better, easier or more convenient
By: JCfilmmaker
Reviewed on: 11 Sep 2016
I called Susan desperate for a quick, easy, beautiful and affordable get-away. I didn't think it was going to be easy to find a place that fit my needs, but it was effortless for her. She booked me into a beautiful resort in Puerto Vallarta Mexico, everything was not only included, but she got me an amazing balcony upgrade, free tequila tasting tour and we were greeted to fresh fruit and a complimentary bottle of wine in our room. How (why) did I ever do anything in the past without consulting her first? I certainly won't make that mistake again! Thanks Susan for an amazing, relaxing and effortless vacation!
Recommended
Great service
By: Petunia
Reviewed on: 25 Sep 2016
Susan always does a great job.she always responds to emails and returns phone calls.have been using her for a few years and have never had a problem.
Recommended
Attention to Details!!!
By: Ryan1971
Reviewed on: 06 Oct 2016
Susan is a great travel agent! I live in Texas and she is in Florida and is that good! She has a 1-800 number that I use constantly and the service is just top notch. I can recommend Susan and her team very highly for cruises, Europe or just a staycation in the town where I live!
Recommended
Group Travel
By: Delray66
Reviewed on: 07 Nov 2016
There was very little communication from Ms. Salk during the months of planning. - really less than the bare minimum. Emails and phone calls were rarely answered timely. I must say tho, that the deal was great financially, and when the cruise line canceled our trip due to an accident on the previous cruise, she expertly took care of notifying us and processing refunds. The only thing I don't have is a specific voucher from the cruise line for the free cruise promised. I would rate this TA 7 out of 10 points!
Recommended
It was for airline tickets
By: aem
Reviewed on: 10 Nov 2016
It was very well done
Recommended
Trip to Cuba
By: bubbles
Reviewed on: 22 Jan 2017
wonderful! She was available and courteous throughout.
Recommended
Susie
By: Glad girl
Reviewed on: 02 Feb 2017
We have been using Susan for a few years and have never had a problem.she is always very helpful and does a great job.I highly recommend her.
Recommended
Susan
By: Mammala
Reviewed on: 02 Feb 2017
Did not work with Susan directly for this trip. She was fine. Had difficulty last year.
Recommended
UniWorld river cruise is the best!
By: RG
Reviewed on: 08 Apr 2017
Susan handled all travel arrangements and all went smoothly. This was important since it was my first time traveling alone overseas. She helped me pick UniWorld for upscale river cruise and it was absolutely the best! When they say "all inclusive" they mean it. There was nothing to pay for. Included excursions were excellent as was the food. The best part is I stayed active enough that I didn't gain weight. That was a surprise. The wine flowed more than the water. They knew my likes and my favorite drink was in front of me without having to ask. Met lots of great people. Would totally recommend UniWorld River Cruise.
Not Recommended
Trip
By: Jay117
Reviewed on: 27 Apr 2017
My problem was that I paid for a balcony, I then got a room on deck ,2 inner cabin. I ended up being sick with an asthmatic attack. Had to pay 450.00$ to the doctor in the ship. I felt that if I paid for a balcony room I should be entitled to it. I paid 840.00. I was told by Carnival that they didn't see any documentation that I paid for a balcony room. I called the advisor,she said that Carnival refunded me part of the money. I asked my advisor to tell me when my money was refunded, I am still waiting to hear from her. I highly feel that I should be given back my money and my medical bill.
Recommended
Advisor
By: Carol
Reviewed on: 28 Jun 2017
Very efficient and pleasant
Recommended
Cruise
By: Jojo
Reviewed on: 29 Jun 2017
Working with Susan is always wonderful. She spends plenty of time with you. She is kind and thoughtful. I had two cruises booked and had to cancel both and Susan was very helpful with canceling both trips and rebooking another trip.
Recommended
Just Do Vacation
By: Happy Family
Reviewed on: 18 Aug 2017
Could not find a better travel agent listened the first time to all of our wishes and dreams and made him come true!!
Recommended
Great agent!!!
By: ryanlrogers@yahoo.com
Reviewed on: 08 Dec 2017
Susan is always great to work with! She constantly reaches out and gives us all updates on the latest specials and opportunities available to her! That she then passes along to her clients. Thank you!
Recommended
Easy to work with
By: Discus
Reviewed on: 28 Dec 2017
Does her homework regarding my needs and finds best deal for us. Have used her for several cruises
Recommended
Susan is great!
By: kb18
Reviewed on: 05 Jan 2018
Susan was a great agent. She booked exactly what i needed and even sent us a bottle of wine!!!!
Recommended
2018 New Year's Cruise
By: Clare
Reviewed on: 16 Jan 2018
Effortless...Susan is professional, knowledgeable and goes above and beyond.
Recommended
Jamaica
By: Gary
Reviewed on: 14 Jan 2018
Great support and knew the location very well
Recommended
Cruise
By: Dennis
Reviewed on: 17 Feb 2018
I have been very happy with Susan which I have used for the last few years
Recommended
Susan is excellent
By: KBGG
Reviewed on: 02 Mar 2018
Susan is great to work with. She finds the best deals and follows up with every detail. I highly recommend her!
Recommended
Costa Rica Trip
By: Brodie
Reviewed on: 31 Mar 2018
Susan was extremely helpful and knowledgable
Recommended
Playa Del Carmen FUN TIMES!!! Spring Break 2018
By: Ryan Rogers
Reviewed on: 30 Mar 2018
Susan did a great job of recommending The Royalton Riveria Cancun. Spot on resort for the things we were looking for - family friendly, teenager friendly, lots of activities and newer resort. Great trip and highly recommend Susan and her team!
Recommended
Best agent ever
By: Arubabein
Reviewed on: 14 May 2018
Susan is a true professional. She knows exactly what you want and need and does above and beyond
Working with Susan Salk, you will have access to:
- An experienced travel guide whom you can rely on before, during, and after the trip
- Exclusive luxury resorts and properties
- Once in a lifetime experiences
Explore with the Best
Virtuoso Advisors are constantly pushing the boundaries in unique travel experiences.
Alliance programs are unique tailored experiences exclusive to travelers working with Virtuoso Travel Advisors.
learn more