Travel Specialties
Interests
Adventure
Family Travel
Food & Wine
Culture, History & Arts
Selling Travel Since
1985
My Background
My passion for travel led to my career in the travel industry beginning in 1985 when I opened Odyssey Travel. From the very beginning it has been a pleasure working with my clients and making their travel experiences something special.
For me, travel is an opportunity to learn about the world and create connections with the people we meet. I especially remember a private visit to the Great Wall of China in the countryside. I arranged for our group to meet local people in a nearby village who escorted us up the wall. We were greeted with champagne, a gourmet lunch and rose petals strewn on the ground.
By using our resources at Virtuoso, I am able to provide the upgrades, private access and special amenities that make your travel experience one of a kind. Let me help you create those memories of a lifetime.
Places I Have Traveled
Reviews and Recommendations for Karen Upchurch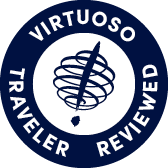 Virtuoso Verified Traveler
All reviews are from confirmed guests sharing exclusive insights
Sort reviews by
Recommended
expertly planned adventure
By: johnr
Reviewed on: 15 Apr 2016
From the beginning this trip could not have been planned and put into effect any better. All the guides were of the highest quality and the accommodations were superb. I would gladly recommend Karen, her staff and the tour company, Abercrombie & Kent. It was a blast.
Recommended
WHAT A TRIP !!
By: CAROL
Reviewed on: 20 May 2016
THIS WAS OUR 4TH A. & K. TRIP PLANNED BY KAREN UPCHURCH AND IT TOO WAS AS WONDERFUL AS THE OTHERS. SHE HAS GREAT TRAVEL SUGGESTIONS TAILORED TO EACH GROUP SHE HANDLES; SHE HAS GREAT TASTE IN HOTELS; SHE IS SO WELL TRAVELED HERSELF THAT SHE CAN REPORT FIRST HAND WHERE TO GO AND WHAT TO SEE. KAREN AND A. & K. ARE DELIGHTFUL TO WORK WITH.
Recommended
Perfect trip
By: Tom
Reviewed on: 11 Aug 2016
Everything went as planned. Could not have asked for more.
Recommended
The Best of the Best!
By: Starr57
Reviewed on: 19 Sep 2016
Karen Upchurch is a dream of an Agent at Odyssey Travel. Karen is always so pleasant, professional and kind - and goes that extra mile every time to be sure we receive 100% perfect travel. We would not dream of going elsewhere!
Recommended
Wonderful voyage!
By: Mike
Reviewed on: 21 Sep 2016
We were expecting a wonderful cruise as we had been on a previous Viking River Cruise, and we were not disappointed. The ship and its staff were outstanding! The excursions we chose were wonderful, and the flights and transfers were great, too. We will continue to recommend Odyssey Travel and Viking Cruises to friends and family.
Recommended
a memorable and very enjoyable trip
By: david
Reviewed on: 30 Sep 2016
A quick trip to Miami turned into a week end to remember. The flight was on time, and car service was waiting for us. The short car ride to the hotel was trouble free. Check in, with an upgrade to a magnificent oceanfront suite was just the beginning of the flawless week end. The hotel and accommodations are breathtaking. Dinner in The Fires restaurant and cocktails in the living room afterward will be a top Friday night memory. Saturday was gallery day, and then a rest before the show, and a late dinner. The accommodations, staff, food, and entertainment were all five star. We can't wait to make a return trip. Hats off to our wonderful pilot who delivered us safely home on a stormy afternoon. The trip was planned flawlessly by Karen Upchurch of Odyssey Travel. We travel with Karen and her husband once or twice a year, and she also arranges other travel for us. The end result is always the same- trouble free.
Recommended
Always pleased
By: Lois 13
Reviewed on: 08 Oct 2016
I have used Karen for twenty years, and she always does a wonderful job whether it's a cruise or a trip around the world!
Recommended
Great trip
By: lcr
Reviewed on: 13 Oct 2016
Karen had everything planned to a tee! Cars were on time, ship was wonderful, and the trip could not have gone smoother.
Recommended
GREAT TRIP, WONDEFUL SERVICE!
By: Sabrina
Reviewed on: 21 Oct 2016
We had a great time in Peru. Everything was perfectly organized for us, from the pick up at the airports, to the guides and the drivers. The hotels where we stayed were all beautiful and our tours were amazing. Thank you!
Recommended
Uniworld
By: Sprue
Reviewed on: 13 Dec 2016
She was fabulous
Recommended
Excellent Travel Service
By: Mimi 919
Reviewed on: 30 Jan 2017
My husband and I always receive courteous, professional, and knowledgeable service from Karen Upchurch and all of the folks at Odyssey Travel.
Recommended
Cancelled trip
By: Linda
Reviewed on: 17 Apr 2017
She was wonderful. However our trip was cancelled due to Delta shutdown. We are rescheduling now.
Recommended
Top crust
By: Tony
Reviewed on: 26 May 2017
Wonderful to work with, she knows her clients taste and directs you to those places or activities.
Recommended
Karen
By: L
Reviewed on: 30 May 2017
Everything is always perfectly planned. NEVER a mistake. She is the best!!!!
Recommended
Family travel agent
By: Preston
Reviewed on: 22 Jul 2017
Working with Mrs. Upchurch is always a pleasure. Her attentiveness is second to none. We look forward to working with her and her staff at Odyssey Travel in the future.
Recommended
Awesome!
By: Rod
Reviewed on: 29 Jul 2017
She has been incredible in meeting the needs of each and every trip she has arranged for me and my family.
Recommended
Agency review
By: Buffy
Reviewed on: 25 Aug 2017
Excellent agency.....very patient and accomodating...they knew exactly how to make this vacation great.....thank you!
Recommended
Karen is the BEST
By: Wini
Reviewed on: 04 Oct 2017
We have used Karen for many years and every trip she has planned perfectly!
Recommended
Everywhere.
By: Kingoftravel
Reviewed on: 14 Oct 2017
Karen is the ultimate travel expert. She has probably been in every single country in the world and has a life time of experience in traveling. Just not sure which trip I'm reviewing.
Recommended
Odyssey Travel assistance
By: Beth
Reviewed on: 18 Oct 2017
Actually, we worked mostly with Alan Adelson, who was extremely helpful. He found us a cruise that combined several luxurious ports with a couple of third world ports. He pointed out the good value of Regent cruises, and we were extremely pleased.
Recommended
Spain and Portugal
By: Dave
Reviewed on: 28 Oct 2017
Excellent, as usual. She and Sherry were on top of everything.
Recommended
Cambodian River Cruise
By: Mary
Reviewed on: 23 Nov 2017
Karen paid close attention to detail and was very accommodating to our wishes. She gave good advice relative to what to take in preparation for the trip. Our biggest problem was jet lag as our flights were very long. We did enjoy the trip
Recommended
Another wonderful trip!
By: LCRush
Reviewed on: 30 Nov 2017
Karen is delightful to work with about any trip. I always have her book my cruises.
Recommended
Great trip
By: lcrush
Reviewed on: 28 Dec 2017
Karen is a joy to work with planning any vacation. Our trip on Silversea in Australia and New Zealand could not have gone any smoother. She handled our visas for Australia and plane trips in and between the countries. Another wonderful job by Karen!
Recommended
Mixing It Up In Mexico
By: Mimi-919
Reviewed on: 08 Jan 2018
Karen Upchurch and the staff at Odyssey Travel are professional, knowledgeable, and courteous. About 3 weeks from our sail date, I decided that I would treat my husband, sister, and brother-in-law to a cruise to Mexico. I called Bea Clagg at Odyssey Travel, and the anxiety of finding a cruise that met my "must haves" was done. We enjoyed a wonderful 7-day cruise aboard the Celebrity Silhouette. Cudos to Odyssey Travel and Celebrity Cruises!
Recommended
South America Cape Horn Cruise
By: sa
Reviewed on: 19 Jan 2018
Excellent Superb
Recommended
January trip to Central America
By: traveller
Reviewed on: 15 Jan 2018
My wife and I have worked with Karen since 1986, and have been constantly pleased with her knowledge and professionalism. The trips she plans are always well thought-out and provide a perfect amount of detail, rest and enjoyment. We have literally traveled around the world with the services of Karen Upchurch. From Antarctica to Alaska, Europe to Asia, and most of South and North America.
Recommended
Grandparents heaven
By: Tony
Reviewed on: 17 Mar 2018
Set up complete trip
Recommended
London Trip
By: Connie
Reviewed on: 05 Jun 2018
Karen was a joy to work with; she was incredibly knowledgeable, exceedingly well prepared and remained calm and collected even with some unusual situations. The guide she selected, and the guides that guide selected were A+, and we were all aware that this was a once in a lifetime experience. There are not enough positive adjectives to adequately describe Karen Upchurch either as a trip leader or as a person.......phenomenal.
Recommended
Recent trip
By: LEB
Reviewed on: 06 Jun 2018
Trip was perfect. Perfectly planned! Karen leaves nothing undone.
Recommended
Trip to London, Windsor, Winchester
By: Kay
Reviewed on: 05 Jun 2018
Traveling with Karen is always a pleasure. Regardless of what happens, she remains calm and shifts into problem solving gear. On this trip, she had to deal with various itineraries for many of our travelers within the group and which she skillfully managed. Our trip itinerary was varied, non-stressful and certainly fulfilled our mission as a garden club to visit the Chelsea Flower Show and continue with both private and public gardens for the next few days. It is a joy to remember.
Recommended
Karen
By: Linda
Reviewed on: 03 Jun 2018
Karen is knowledgeable,helpful and fun to work with.
Recommended
Chelsea Flower Show
By: Trooper
Reviewed on: 03 Jun 2018
Fabulous, she was involved in all aspects and handled any surprises with grace and knowledge.
Recommended
Chelsea trip
By: Flowers
Reviewed on: 10 Jun 2018
Easy and efficient!!
Recommended
Toronto trip
By: David
Reviewed on: 05 Jul 2018
We have worked with Karen for more than thirty years. Every trip she has organized has been flawless. I can't imagine working with any other travel consultant.
Recommended
Sedona Adventure
By: Larry
Reviewed on: 26 Jul 2018
Karen is an comprehensive planner, and makes excellent suggestion and choices. The Virtuoso benefits were awesome - we were treated like royalty!
Recommended
Viking Sky cruise
By: Jeno
Reviewed on: 28 Jul 2018
Wonderful. Could not ask for better service!
Recommended
The Best!!!
By: Pat
Reviewed on: 20 Sep 2018
Karen was absolutely outstanding in her knowledge of the area, resources and logistics, as well as being available and soveasy to wirk with!
Recommended
Love Odyssey Travel
By: Maria
Reviewed on: 03 Oct 2018
For our most recent trip we worked with Sherry at Odyssey Travel. Sherry gave us several options for a trip to Ireland and the one we chose couldn't have been more perfect! Sherry booked great flights and was able to get us seats together despite our decision to book the trip on short notice. Her attention to detail made us comfortable knowing all our documents were in order. Enjoy working with Karen and Sherry at Odyssey!
Recommended
New England cruise
By: Anthon
Reviewed on: 05 Oct 2018
Excellent to work with, always knows how to do it with style
Recommended
Seabourn Trip, Montreal & Quebec City
By: DAM
Reviewed on: 08 Oct 2018
Always great working with her. Everything was flawless. Nice benefits from Virtuoso as well.
Not Recommended
My recent trip
By: sueashe@aol.com
Reviewed on: 10 Dec 2018
Not Good Too many screw ups I still have not gotten my voucher from the river cruise that was canceled
Recommended
Long time professional agent
By: David
Reviewed on: 19 Jan 2019
We have worked with Karen since 1987. She is the most professional and knowledgeable travel consultant we have ever known. We travel often and Karen has always arranged both air and other accommodations. In the very few instances that there were, glitches in arrangements, she has always been available and fixed the issue quickly.
Recommended
Wonderful trip!
By: lcrush
Reviewed on: 28 Jan 2019
Karen was wonderful. I was traveling with my 84 year old sister, and she worked to make the trip enjoyable for her with limited mobility. I would have never been able to make the arrangements without her.
Recommended
Sea Pines
By: Jerry
Reviewed on: 01 Mar 2019
Karen is a joy to work with. She is very knowledgeable and goes out of her way to make certain that I have all the information necessary to have a good experience.
Recommended
Great Work
By: Larry
Reviewed on: 09 Mar 2019
Excellent! Very accommodating and attentive.
Recommended
travel advisory
By: Chelsea flower show
Reviewed on: 25 May 2019
Karen was fabulous!
Recommended
Trip to Boston
By: Rick
Reviewed on: 27 May 2019
She is terrific in all respects!!!
Recommended
Review advisor
By: Rod
Reviewed on: 10 Jun 2019
Wonderful as usual
Recommended
Wow, wow, wow!
By: jgconte42@yahoo.com
Reviewed on: 04 Jun 2019
Amazing. Karen left me stone unturned. She is the ultimate professional.
Recommended
classic travel advisor
By: dts
Reviewed on: 26 Jun 2019
We have worked with Karen since our first tour in 1987! She is an experienced professional and has always provided us with excellent service and tours. We highly recommend her and Odyssey Travel.
Recommended
Perfectly Paris!
By: Nancy Rae
Reviewed on: 28 Aug 2019
Karen is amazing. She takes care of every detail, particularly helpful is that she has been everywhere and always knows which hotel properties will suit us.
Recommended
Great service
By: Rod
Reviewed on: 18 Aug 2019
Wonderful Responsive and Thorough Karen is a consummate professional who assumes personal handling where necessary and dutifully delegates where possible. Most efficient and always timely.
Recommended
Another great trip!
By: lcrush
Reviewed on: 16 Sep 2019
Karen is the best! Whether I am just going with one friend or a whole group, she plans just what we want and finds us the best deals!
Recommended
Trip not taken
By: Patti
Reviewed on: 28 Oct 2019
Karen is a dream to work with on a trip. I didn't get to take my trip due to health issues. Karen could not have been kinder and understanding. She helped me submit all the proper forms for my refund. I already have book a Tauck tour to Ireland next September. I would highly recommend Karen for anyone who wants a professional who knows the travel industry and just a fun fun person to work with. She's the best!
Recommended
Traveling Burgomaster
By: Val
Reviewed on: 08 Nov 2019
She always places your needs first and with best efforts and a willing smile. You can be assured you wii be treated to the best food , lodging and itinerary based on your prescribed needs.
Recommended
Versailles, Normandy and Brittany
By: david
Reviewed on: 25 Oct 2019
My wife and I have travelled with and also used Karen's Odyssey travel agency for over 30 years. We have never had an issue with the quality of the trips, nor the logistics. Karen and Odyssey truly love what they do, and are true professionals. This trip had many moving parts, but it was executed flawlessly. We will travel with Odyssey again soon. David and Toni Slick
Recommended
Canadian Rockies
By: Jimmy
Reviewed on: 24 Oct 2019
Great Best Ever
Recommended
You're in Great Hands with Karen & her Team
By: Nancy
Reviewed on: 14 Nov 2019
Karen ensures that every detail is secured and coordinated well in advance. She digs down into the details, reviews them and ensures that the trip matches well with our travel preferences. I couldn't be more pleased.
Recommended
New York
By: Wini
Reviewed on: 27 Nov 2019
Always fabulous!
Recommended
Wonderful Viking Trip
By: lcrush
Reviewed on: 22 Nov 2019
Karen did an excellent job of making this trip go smoothly. We had a Viking cruise cancelled last year and needed to use the credit they issued before it expired. She made it all happen without a glitch! Then when I left the travel documents for the cruise on the desk at home, she got me a copy both texted and emailed. Can't thank her enough!
Recommended
Europe 12/2019
By: Kandy
Reviewed on: 22 Dec 2019
Karen is an amazing travel agent! This was our 2nd trip that she planned. Both were meticulously planned. This particular trip, we were affected by the transportation strike in Paris. She was able to get us rebooked on a flight vs the original train trip with no interruption in our vacation. She stayed in contact with the concierge at our hotel for a seamless transition from train to air. The trip was for my 50th birthday and she made arrangements for goodies in our room upon arrival and a cake on the actual day. I cannot recommend Karen highly enough.
Recommended
Excellence and consistency.
By: Sir david
Reviewed on: 22 Feb 2020
We have traveled with Karen for over twenty five years. We wouldn't consider having anyone else plan our trips.
Recommended
Top notch
By: Pam
Reviewed on: 17 Mar 2020
Easy, leash! No worries.
Recommended
Philadelphia Flower Show
By: Flower
Reviewed on: 17 Mar 2020
Always flawless traveling with Karen!!
Recommended
Karen knows her stuff!
By: Flower show fanatic
Reviewed on: 18 Mar 2020
Our trip went seamlessly. Karen knew what needed to happen, and made sure it did.
Recommended
Epic haven
By: Anthony
Reviewed on: 21 Mar 2020
Wonderful, my first choice for travel
Recommended
Expert Friendly Service
By: Rob
Reviewed on: 11 May 2015
I really appreciate the time the agency took to find the right tour for me.
Recommended
great ship and guides and lectures
By: barb100
Reviewed on: 30 Jun 2015
Le Lyrical was a perfect size ship and the service was impeccible. The Smithsonian lectures were all good with some lecturers better than others but all above average. Liked the food although there could have been more variation but the quality overall was good. Would recommend this cruise
Recommended
food was very good
By: PHILLY33
Reviewed on: 08 Jul 2015
DID NOT LIKE THE CABIN. UPGRADED TO CONCIERGE LEVEL AND NO DIFERENCE BETWEEN REGULAR VERANDA. CABIN STEWARD WAS NOT VERY GOOD, HAD TO ASK FOR EVERYTHING, THE SHOWS NO SO GOOD. mARTINI BAR TOO EXPENSIVE, $14.00 FOR A MARTINI, SPECIAL REATURANTS DID NOT TRY, $35.00 PP. TRIED THE GRILL FOR LUNCH AND WAS VERY GOOD.
Recommended
5 star travel planner
By: Jean
Reviewed on: 17 Sep 2015
We visited Nice, Milan,Venus,Florence &Rome on a fabulous 2 week trip arranged by Karen of Odyssey Travel. Planning meetings were productive and we were regularly consulted when decisions concerning choices about activities and ticketing were necessary. With the final very well organized itinerary and papers in hand we were well prepared for a special trip and smooth travel experience enhanced by Karen's expertise.
Recommended
Wonderful!!!! Fabulous!!!!
By: Jane
Reviewed on: 13 Oct 2015
Our stay at The Peninsula Hotel in Chicago could not have been any better. We were upgraded to a suite that was amazing. The Peninsula Hotel made our who;e trip to Chicago so terrific. Karen has never lead us wrong. She is an amazing Travel Agent. We will definitely stay at the Peninsula on our next trip to Chicago.
Recommended
Exceptional wonderful trip
By: Mindy/Michael
Reviewed on: 27 Oct 2015
We thank Karen Upchurch so very much for our exceptionally amazing wonderful honeymoon trip to French Polynesia!! All of the arrangements from our 2 nice nights/3 days at the InterContinental Los Angeles to the Intercontinental over water bungalows in Bora Bora to the amazing Paul Gauguin cruise went smoothly and as planned!! Everything was gorgeous and beyond our dreams!! Perfectly planned and perfectly executed!! Thank you so much for the honeymoon of a lifetime!!!
Recommended
Wonderful Cruise
By: LCR13
Reviewed on: 09 Dec 2015
I never book a cruise without a travel agent. I find Karen's experience and knowledge always make my travels go smoothly!
Recommended
Smooth Sailing
By: Jerry
Reviewed on: 10 Jan 2016
Karen did a splendid job arranging our cruise on Oceania's Riviera. She made good suggestions and was always available to answer our questions. Thanks to her everything went smoothly.
Recommended
Unbelievable Trip of a Lifetime!
By: ML from Ormond
Reviewed on: 18 Apr 2016
Our trip was so well organized! Every aspect of the trip was carefully thought out and attended to. Our guides met us promptly, escorted us to our destinations, and provided fascinating information along the way! I can't say enough good things about the guides. They were truly incredible; polite, friendly, efficient, and so knowledgeable ! We learned so much from them and it made all the difference on the trip. Peru is such a fascinating place, rich with a mysterious culture/history and the guides were able to present information about everything!! The accommodations were first class. The food was delicious everywhere we stayed & service was excellent. There were now bad "surprises"....on the contrary every day we were thrilled with new discoveries. It is an ambitious, challenging trip for a group of 65-70 year olds but the guides customized it without making a big production of it. We were able to see everything we wanted to see, and experience all we wanted to!!
Recommended
Scotland and England
By: DAM
Reviewed on: 31 May 2018
Working with Karen is always a pleasure. She makes herself available and gives great advice on options. I highly recommend her.
Working with Karen Upchurch, you will have access to:
- An experienced travel guide whom you can rely on before, during, and after the trip
- Exclusive luxury resorts and properties
- Once in a lifetime experiences
Explore with the Best
Virtuoso Advisors are constantly pushing the boundaries in unique travel experiences.
Alliance programs are unique tailored experiences exclusive to travelers working with Virtuoso Travel Advisors.
learn more