Travel Specialties
Interests
Adventure
Food & Wine
Culture, History & Arts
Safari
Independent Tours
Destinations
Antarctica
China
Ecuador
Iceland
India
Selling Travel Since
1991
My Background
My passion for travel has taken me to almost 70 countries and all 7 continents. 23 years of experience with Adventure Travel has given me the opportunity to witness some of the world's most cherished treasures. Such as the unique wildlife of the Galapagos Islands, the ancient ruins of Machu Picchu, the historic churches and tribes of Ethiopia. The epic train Journey Trans Mongolian Railway, climbing Kilimanjaro, a Balloon ride over the rolling plains of the Serengeti, and the Penguins of Antarctica have also been checked off my bucket list. Travelling has also given me a taste for ethnic food and cooking, some of my favorites are Tapas in Spain, curries in India and Peking duck in China. I hope to continue to unravel the mysteries of foreign cultures.
Places I Have Traveled
Reviews and Recommendations for Tracy Fiala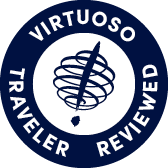 Virtuoso Verified Traveler
All reviews are from confirmed guests sharing exclusive insights
Sort reviews by
Recommended
Knowledgeable, efficient and friendly
By: Mel
Reviewed on: 21 Nov 2014
Tracy has been my travel consultant for several years. She always provides me with the information I need to chose the travel company/tour/ flights/insurance and acquire the visas I need for holiday planning, and she does it in a timely fashion. And if that isn't enough, she provides me information in a friendly manner and she shares information she has gathered from her travels in order to improve my travel experience. As for my most recent trip booked brought Tracy, she did a great job as always.
Recommended
Iceland
By: nek
Reviewed on: 18 Nov 2014
Excellent trip to Iceland, would recommend it to anyone. Adventure packed, lots of exercise and the environment was unique. Everything about it was great.
Recommended
Professional Travel Planner
By: Maxine13
Reviewed on: 10 Feb 2015
Advised how to optimize my time in balance with the many extra opportunities she had at her disposal. The trip was relaxed with every day filled with new adventures, scenery, historical sites and learning about the many cultures along the way. She is presently planning my next trip.
Recommended
Trip Review, Costa Rica
By: Denise
Reviewed on: 09 Mar 2015
First off, thank you Tracy for your non-stop help. You were always willing to help me out and reply to my emails in a timely manner. The trip was fabulous, stayed at my brother's condo!! The flight was jammed going to Liberia, but we had lots of time at the Houston airport (shopping/eating). Flight back was very tight for my kids with the 70 minute connection. They carried on their luggage. Some passengers on the Liberia flight did not make it. For my flight from Liberia I upgraded to row seven so that I could get off the aircraft quickly. This was a smart thing to do. I had my Nexus card and I went incredibly fast through both customs. I highly recommend that people get this card. I was able to have time for a quick lunch. American Airlines provided so so service, they only came through the cabin once offering drinks (Houston - Calgary leg). I would have no problem flying with them again. Thank you again Tracy, I would definitely have you as my travel agent. Denise
Recommended
Very efficient!
By: law
Reviewed on: 22 Mar 2015
Tracy managed to put together our trip under very short notice requiring her to be available after hours and even while travelling herself. She worked quickly and efficiently, going the extra mile to make sure our trip was the great success it was. She is an excellent ambassador for Quark Expeditions.
Recommended
Great customer service!
By: CTonhauser
Reviewed on: 06 Apr 2015
Tracy was a huge help in coordinating our cruise. Having never been on one before, she recommended places to go, arranged hotels/transportation to the port and was just there when we had any questions once all was arranged. I look forward to having Tracy book our next vacation! Great job!!
Recommended
Excellent service!
By: Happy camper
Reviewed on: 03 Apr 2015
Very happy with the service. Tracy is never too busy to answer any question; very dedicated obliging and caring!
Recommended
Always great service and advice
By: Bob22
Reviewed on: 13 May 2015
My wife & I have used Tracy for planning, booking and travel advice for 14 years, and her knowledge of has always been exceptional. She has traveled to most of the places we have wanted to visit and has been able to provide us with great local and specific advice. My most recent trip was to Nepal for a trek; Tracy got me great prices and a good selection of choices for my flights. The trek portion was being taken care of by a hiking club, but Tracy was able to fill in the small areas that were covered by the club. We greatly value her knowledge and experience.
Recommended
Tracy is Great
By: Sara
Reviewed on: 14 Nov 2018
Tracy looks after all the details and makes the traveling experience so relaxing. She is so pleasant on the telephone and responds to email concerns in a very timely fashion.
Recommended
Tracy Fiala: Above and Beyond
By: TravelHappy
Reviewed on: 14 Nov 2018
This was not a one-time experience. We have been traveling in Tracy-booked adventures for almost 20 years. We keep coming back because she understands what we like to do, she is aware of our personal requirements, and she always comes through with great options. We are small business owners. Last trip something different happened. I had to return to Calgary a week early, before the South East Asia trip ended, for urgent business reasons. Returning involved resolving various travel and existing booking issues, fast, at the least cost. Tracy was amazing in her advice and in her execution. The two of us were really impressed by this service which was Above and Beyond. Most incredibly grateful, and guess where we will book our travel next time.
Recommended
Oman
By: Mel
Reviewed on: 11 Nov 2018
Friendly, professional and efficient service...always a pleasure to work with her.
Recommended
reirement
By: dreamer
Reviewed on: 23 Nov 2018
she was able to get a good price on the cruise including room credit
Recommended
River Cruise
By: Sam
Reviewed on: 21 Nov 2018
As always Tracy was fabulous. I have never had a problem dealing with her. She is prompt, knowledgeable and helpfu.
Recommended
Dominican 2018
By: Elder
Reviewed on: 03 Dec 2018
Great, very responsive and helpful with all our questions and last minute changes we had.
Recommended
Recent Travel
By: Karen
Reviewed on: 04 Dec 2018
Tracy was excellent to deal with and very attentive to every detail and everything that we needed
Recommended
Fantastic Trip to China
By: Bev M
Reviewed on: 28 Nov 2018
Working with Tracy was a pleasure, she is extremely knowledgeable and was able to answer any questions that I had
Recommended
Great to work with
By: Sue
Reviewed on: 28 Nov 2018
Tracy was great to work with and always responded in a timely manner with answers to our questions.
Recommended
Super Travel Agent
By: JN
Reviewed on: 09 Dec 2018
Tracy worked diligently to find us a complicated flight plan that included Taipei, Jakarta, Koala Lampour and Bangkok. Our plan included a specific time line that had to coincide with an American group. she also included much additional information that alleviated many of our questions Thanks to Tracy's valuable input, we had a wonderful vacation. I would definitely recommend her as a great agent to work wit.h
Recommended
Great Holiday Guidance
By: Sharon
Reviewed on: 08 Dec 2018
Tracy was very helpful and nice to work with. She was very prompt with answering all of my questions and concerns and sent additional info that we found helpful for our holiday! I would definitely recommend using Tracy to help plan and book a holiday with!
Recommended
cook islands
By: DLB
Reviewed on: 14 Dec 2018
Tracy did a super job
Recommended
Excellent!
By: bh13
Reviewed on: 26 Dec 2018
Tracy is helpful and conscientes.
Recommended
Travel dec 27-30, 2018
By: number 1 client
Reviewed on: 12 Jan 2019
Very good, will continue to book trips with Tracy
Recommended
Praise for Tracy
By: Larry
Reviewed on: 29 Jan 2019
She consistently exceeds all of our expectations. She is knowledgeable of all forms of travel at all budgets in all parts of the world and is able to put together travel options with wide ranges of activities and price points.
Recommended
Tracy's Great
By: BJ
Reviewed on: 01 Feb 2019
Tracy was great....always ready to answer questions and give suggestions about ferry and plane connections while planning a catamaran trip in Thailand. While we were in Thailand a tropical storm hit...Tracy even contacted us and was willing to help with new travel arrangements...air tickets....will use Tracy again!!
Recommended
Great Trip Great Work by Tracy Fiala
By: Carolyn
Reviewed on: 10 Mar 2019
We have worked with Tracy several times in the past. We trust her to find the best on the ground operators for the best price. She always delivers! On this trip we went through several iterations as it evolved. She was always patient, yet whenever I emailed or telephoned, she got back to me right away. This was a complicated trip and at the start we were talking to several other operators, but it was clear that Tracy was the most responsive, had great ideas and was clearly going to be much cheaper than anyone else for what seemed comparable products. We can give Tracy only our highest recommendation and the next time we do something similar, I am sure she will be the one.
Recommended
Great
By: Marjorie
Reviewed on: 18 Feb 2019
Great! Tracy is always helpful, she is quick to reply to any inquiries.
Recommended
Trip Sri Lanka
By: pat
Reviewed on: 22 Feb 2019
Excellent. She was prompt in answering emails and questions. Very friendly and efficient. Our trip ran smoothly and she seemed very knowledgable re travel industries and gave some good advice and recommedations.
Recommended
Tracy review
By: Ilin
Reviewed on: 24 Feb 2019
Wonderful professional and enthusiastic
Recommended
Mexico family vacation
By: Marv
Reviewed on: 14 Mar 2019
Working with Tracy was amazing. She is truly a professional at what she does.
Recommended
Tracy is number 1
By: Brenda
Reviewed on: 23 Mar 2019
Always excellent
Recommended
So Bubbly
By: DCovey
Reviewed on: 02 Apr 2019
Tracy has replied to my every question without hesitation. She listened to what we wanted. She found us the best place and has helped us through all the back and forths with taking extra family members! Tracy is so easy to work with! We'll definitely use her again!
Recommended
We can always count on Tracy
By: foodie
Reviewed on: 11 Apr 2019
This is the fourth time we've booked travel through Tracy, and she is consistently responsive, quick, and detail-oriented. Thanks, Tracy!
Recommended
Tracy was great
By: TimandJack
Reviewed on: 10 Apr 2019
We looked for a last minute deal and Tracy provided us with a number of great options. We chose a resort based on price and availability and for the most part the resort was great. My only issues were the ala carte restaurants were short staffed which gave the impression they wanted guests to use the buffet service which after a few days got old. They were short staffed around the pool areas for cleaning up left over drinks after lazy guests don't clean up after themselves and a lack of prompt service cleaning debris(floaties) from pool.
Recommended
Family extravaganza
By: Lmack0809@gmail.com
Reviewed on: 05 Apr 2019
Over the 25 years that we have worked with tracy we have always benefitted from her professional , caring approach. Her attention to detail, and awareness of our needs has allowed us to travel in a manner that suits us and affords us the kind of adventures that we have craved. We have recommended her to many of our friends and do so with the knowledge that she will treat them with the same respect that she has given us.
Recommended
Tracey is great
By: Judy
Reviewed on: 12 Apr 2019
Tracey handled all our inquiries and answered our questions in a very timely manner. Always very pleasant.
Recommended
She's the best!
By: Caludette
Reviewed on: 09 Apr 2019
Excellent service once again! Tracy is knowledgeable, personable and very efficient. I trust her with all my travel needs and she has never let me down!
Recommended
A top-notch advisor
By: Bob
Reviewed on: 19 Apr 2019
We have used Tracy as our sole travel advisor for the past 20 years and she has always done a remarkable job for us. With her travel experiences she has given us great advice is helping us plan our trips. Tracy always seems to find the best flights for us, reasonable cost, good connections and trustworthy airlines. We have and will continue to recommend Tracy to our friends who are making travel plans.
Recommended
Best Trip Ever
By: Gunner
Reviewed on: 28 Apr 2019
Great Trip Thanks to Tracy!!! When we first talked to Tracy, we had no idea where we wanted to go for our vacation. She gave us plenty of options. We narrowed our search down to Vegas or a cruise. We picked VEGAS for our first trip🤩🤩. She was very professional with our questions about everything. Car rentals, transfers, Ubers etc. We had a great time. Highly recommend Tracy for your travel plans. Thanks Tracy
Recommended
A review of Tracy
By: Lizbeth
Reviewed on: 01 May 2019
Tracy was very easy to deal with. We went back an forth a few times with me asking for different scenarios and dates. I never felt like I was putting her out or taking up too much of her time. Ultimately we ended up at a wonderful resort that fit everything that we asked for. It was perfect. Thanks for your hard work, Tracy. We had an awesome vacation!
Recommended
Hawaii cruise
By: Allan & Helen
Reviewed on: 14 May 2019
Very helpful with getting the best price for our cruise.
Recommended
Indonesia
By: Nora
Reviewed on: 22 May 2019
Fabulous - super helpful
Recommended
Covered all the eventualities
By: Ross85
Reviewed on: 14 Sep 2015
Suggested the daily order in which I should proceed in the country, also clothing, currency, customs, food choices, tipping and of course important sites not on the trip itinerary that where must see. Very knowledgable, great communicator and efficient in making sure all details where addressed well before the trip began. All in all, a true professional.
Recommended
professional and friendly
By: BA
Reviewed on: 08 Jul 2015
Working with Tracy was wonderful. She listened to all the requests and gave recommendations when appropriate. I would recommend her and I'm planning to use her in the future.
Recommended
Would call her again!
By: Sunshine
Reviewed on: 19 Jul 2015
Unfortunately our trip had to be cancelled, but Tracy helped with that as well. Thank you!!!
Recommended
expert
By: Pat
Reviewed on: 24 Aug 2015
This was a perfectly planned trip. When things went wrong, and they always do, I knew I could count on Tracy to make things work. I wouldn't work with anyone else. Tracy is consistently the best.
Recommended
Great Vacation
By: Zip
Reviewed on: 11 Sep 2015
Our recent 2 Insight Tours in Eastern Europe were very good and enjoyable. We did Treasures of the Balkans and Highlights of Eastern Europe. Both tour leaders from Insight were very god and one Gregory Redfern (Highlights of Eastern Europe) was outstanding.We learned a lot of history and saw a lot of great sights of the former Communist Block countries which 20 or more years ago would have been difficult to travel in. We covered some 15 countries on the 2 trips and some of the highlights were Berlin and the remarkable rebuilding since the wall was torn down. Romania was very interesting especially the Brasov region and the extravagant parliament in Bucharest. . Another outstanding experience was a visit and dinner in an apartment block built during the Communist era in Sarajevo, Bosnia.On the Balkans tour we spent some time crossing borders and having our passports scanned and stamped.Insight did a great job in assembling these 2 tours.
Recommended
Great advice from someone who knows travel
By: Beej
Reviewed on: 23 Oct 2015
I thorougly enjoyed my recent trip to Scotland and Tracy was a great help in deciding what to see and where to go. I really appreciated the time and dedication that she took in making my trip run smoothly
Recommended
Great at making recommedations and getting all those details looked after
By: AnnN
Reviewed on: 19 Oct 2015
This is the second time that I have used Tracy to plan and book a trip and both times have resulted in successful trips that were well put together, enjoyable and good value for the money. I don't like dealing with all the booking details and Tracy handles that like the pro that she is. She also will do the research and recommend trips for me as there are so many out there. She knows the good operators and has good advise.
Recommended
EXpert Friendly Service
By: DLB
Reviewed on: 23 Oct 2015
Great organization of all our trip related bookings.
Recommended
Excellent service
By: Bridge
Reviewed on: 03 Nov 2015
Again Tracy provided us with excellent service for our trip, helped us with the travel arrangement and follow with the travel company. Thank you for all the help
Recommended
great support!
By: bp58
Reviewed on: 25 Oct 2015
Thanks to Tracy for being there checking things out both before and during our trip! It was so nice knowing that she was only as far as an email whenever we had a question.
Recommended
G Adventure tour of Bolivia
By: satisfied client
Reviewed on: 07 Jan 2018
Excellent, Tracy does a terrific job and cares about her clients.
Recommended
Awesome travel agent
By: JG
Reviewed on: 07 Jan 2018
Tracy did a great job getting us info on various packages. Very easy and stress free
Recommended
Adventure travel expertise
By: Dauntless2
Reviewed on: 13 Nov 2015
Tracy was our expert source that made our dream of trekking Kilimanjaro into a reality. She explained all the many booking options and offered great advice that helped us build our adventure package. She took the time upfront to really understand our wish list for the trip and was able to book every last detail to make it happen. She even came up with fun solutions to make the most of a long layover day in a different city. We felt like we had someone who really cared about us every step of the way. I will definitely book again with Tracy and Vision Travel Solutions for my next adventure.
Recommended
An Unbelievable Experience
By: bythec13
Reviewed on: 06 Nov 2015
Tracy was more of a travel advisor than a travel agent. She not only set us up with a perfect tour option, but she answered endless questions, did all the troubleshooting and made sure every detail was in place. Our trip was flawless and an unbelievable experience - not just on the trip, but the whole process. Service with a smile and then some!
Recommended
Tracy made it easy
By: Jerry
Reviewed on: 17 Nov 2015
Tracy helped us with every aspect of our trip to Myanmar. We are experienced travellers - experienced enough to know that small group travel is our preferred method of adventure travel to difficult locations. Tracy knows us and remembers our preferences and our style. She recommended the perfect operator for us, Peregrine. She also provided information on the visa process, which we chose to complete ourselves. We keep returning to Tracy for our world travel because she has been there and done that. When we went to Nepal many years ago, Tracy told us we had to stay at a particular guesthouse in Katmandu, because the most interesting people based their trips there. Local knowledge! It was wonderful. We will be returning to Tracy.
Recommended
KENYA, EGYPT, JORDAN, TURKEY
By: WALLY55
Reviewed on: 26 Nov 2015
WE HAD A TRIP OF A LIFE TIME. ON THE GO WAS ALWAYS THERE TO MAKE TRANSITIONS SMOOTH AND ARRANGED EXCELLENT GUIDES FOR US. THANK YOU FOR YOUR GUIDANCE AND DIRECTION PRIOR TO THE TRIP TRACY.
Recommended
Exceptional friendly and prompt service
By: Alexandra
Reviewed on: 04 Feb 2016
Tracy is fantastic. Her responses are prompt and she goes out of her way to suggest alternative options and cares about the end cost of the trip as a whole to her customers. Highly recommended!
Recommended
always good
By: 52Pat
Reviewed on: 07 Jan 2016
Tracy always does a great job. I feel fortunate to have this resource, and to have this fine person to work with.
Recommended
Great service
By: Kim
Reviewed on: 09 Jan 2016
Tracy was very helpful, and informative. So told of us activities available before we left. What we could expect. It may taking the trip so much easier and less stressful when travelling with children.
Recommended
excellent in evry aspect
By: Patrick McDougall
Reviewed on: 22 Feb 2016
Tracy goes the extra mile. She is patient, professional and perseverent. I feel fortunate to have access to her solid advice and travel wisdom and in depth experience. I could not expect to find a better travel advisor.
Recommended
expert, complete and service
By: BA 50
Reviewed on: 18 Oct 2016
This was one place that I really wanted to visit. I knew that I wanted to see and after reviewing many trips, I took Tracy's advise on which tour would full fill my wishes. The tour exceeded my expectations. The tour guide was wonderful. My flights were arranged. The whole trip from start and finish went great. Thank you
Recommended
Expert Friendly Service!
By: LTovey
Reviewed on: 14 Nov 2016
I really wanted to let Vision know how much I love your help and about the wonderful vacations you've helped come to fruition. Cheers Linda
Not Recommended
disappointed with flight seating arrangments
By: flysolo01
Reviewed on: 11 Apr 2016
I really didn't have any problems with the work Tracy did in arranging our tour with Exodus. I was disappointed with our flights. I was travelling with 3 other people and I wasn't with the rest of the group for most of our flights. One of the girls in my group had found the flights we wanted to take months before our trip, We decided to book our flights through Tracy as there were four of us and we wanted to make sure we'd be travelling together and seated beside each other. When I checked in for our departure flights and realized that I was not with the group, I emailed Tracy to let her know of the problem. Sadly nothing changed for the duration of the trip. Having 5-10 hour flights without being with the rest of the group was disheartening to me. For all our long flights, we had to go through the effort of checking at the gate to see if we could be re-arranged or asking people to move for us. In the end it would have been better and cheaper if we booked our flights on our own
Recommended
Very good service.
By: Travel16
Reviewed on: 21 Apr 2016
Tracy provided very good service, and I would definitely recommend her and utilize her services in the future. She missed some minor details that I had to follow up on with her, but I do understand that things sometimes get missed. However, it proves that you too need to be on the ball when booking a trip and you must scrutinize all the details to ensure everything is in order. You cannot rely on someone else 100%, and nor should you.
Recommended
Consistently Professional and Caring Travel Agent
By: JL20
Reviewed on: 24 Jun 2016
Tracy has worked with us on many of our adventures over the years. Her attention to detail, and patient and caring approach have allowed for the challenges and intermittent contribution that we 2 professionals have been able to make to the process. Personable, cheerful and competent and knowledgable all go a long way when trying to work with people in our circumstances. Tracy has all of these attributes.
Recommended
Terrific
By: JJ
Reviewed on: 21 Jul 2016
Air and London hotel bookings...excellent. The Royal Scottish self-drive was great. The only issue was that I thought I would have a room to myself. Instead we were three to a room - with ensuite.
Recommended
Excellent Service
By: JennaM
Reviewed on: 13 Aug 2016
Tracy did a fantastic job scheduling our flights for our recent trip. Not only was she quick in responding to our requests, but she was able to find less expensive flights than we could find by ourselves online. I would definitely use her services again in the future.
Recommended
Went above and beyond to plan my trip!
By: unuser
Reviewed on: 15 Aug 2016
Tracy was awesome - she took all the criteria I gave her for my ideal trip, and she planned it out for me in such a way that it met all of my requirements and remained low-cost. She made sure I had everything I needed to start my trip and was really nice and friendly. I would definitely recommend my friends see her!!
Recommended
Tracy knows travel and she knows us.
By: Zubi
Reviewed on: 23 Oct 2016
R. and I had a magnificent three weeks in Northern India on our third trip to the subcontinent. Tracy arranged for us to have the very best of all services while we were there by contracting the services of an excellent local tour operator. We are 70. Tracy knew our tastes, our capacity, and our desire to keep going despite our age. Her solutions were perfect. Having traveled with Tracy's recommendations to the ends of the earth for the last 20 years, we can strongly recommend Tracy's services. Travel and have a wonderful time.
Recommended
A very experienced travel professional
By: Bob & Anne
Reviewed on: 22 Nov 2016
Tracy has been our travel agent & advisor for over 15 years. We greatly respect her knowledge of the travel industry and her personal knowledge of many of the countries and areas that we have been interested in traveling. Her handling of our recent trip to West Africa was complete and professional in every respect. Tracy made the booking with the tour operator, arranged our flights, and obtained all the letters of reference and invitation that we needed to obtain all our visas. She kept in touch with us throughout the entire booking process and the right up until we were ready to leave. We have only the highest praise for her travel services.
Recommended
A great tour of Italy
By: tilleyboy1
Reviewed on: 15 Nov 2016
Everything went fine & any minor issues were addressed in a timely and satisfactory manner.
Recommended
Reliable and friendly
By: Carol
Reviewed on: 27 Nov 2016
Tracy consistently delivers expert advice. Her knowledge of products and willingness to listen to customers allows for her to suggest several alternatives. Have never been disappointed.
Recommended
Great trip thanks to good recommendations
By: Peru
Reviewed on: 28 Nov 2016
Thanks Tracy for the recommendations and booking our trip to Peru and Columbia. All went as planned and we had a great trip. I would recommend this same trip and your services, and I will continue to use your services for our future travel needs. Thank you!
Recommended
Service with a Smile
By: Brenda
Reviewed on: 02 Dec 2016
Went to Vegas recently and Tracy arranged everything. I told her that we were on a budget and she picked a hotel right on the strip that was clean but not fancy, which worked out just fine. Everything went off without a hitch. Glad we used her. Now we'll see how the Thailand trip goes!!
Recommended
Beth McCracken's Chile/Argentina trip
By: Beth
Reviewed on: 15 Dec 2016
Overall, the trip went as planned. The only problem was that the 4 hour layover on the last day in Buenos Aires was not long enough to get between the local & international airports. If my international flight had not been delayed, I would have missed the flight. In hindsight, I would have spent less time in Santiago, more time in Patagonia to explore the glaciers and put in the effort in to get Brazilian visa to see the Brazilian side of Iguazu Falls. Overall, Tracy did a very good job of making arrangements per my request.
Recommended
Last minute traveler.....
By: Fritslo
Reviewed on: 10 Jan 2017
Booking vacations takes a lot of time, effort and planning. The last two vacations I have taken, I have utilized the services of Tracy Fiala. She is awesome! I had a bit of an idea of what types of vacation I wanted, but no idea of where to go. For the first vacation, I spoke with Tracy and she came back with some great ideas and good adventures. She mentioned a G-Adventure tour through Costa Rica. This is not even something I imagined doing before. So I booked the tour last October and it was one of the most amazing things I have ever done. I even did zip lining as recommended by Tracy. Absolutely fantastic and exhilarating! My second vacation was really short notice and during Christmas time, but Tracy was able to find a great trip for me to the Mayan Riveria! The trip was beautiful. Tracy listens to what you want, provides you with various options and works with crazy schedules to book a great vacation. I recommend her highly and will be using her again next this year!
Recommended
Professional and Knowledgeable
By: Sandra
Reviewed on: 09 Jan 2017
Tracy is an award winning Advisor...and it shows! Her extensive knowledge and attention to detail was outstanding. I would highly reccomend Tracy.
Recommended
m
By: m
Reviewed on: 01 Feb 2017
good, very responsive to requests Would have preferred an extra day at the end of the trip. My early morning flight out meant I missed the last 1/2 day & lunch of the trip.
Recommended
New Zealand flights
By: Bracken
Reviewed on: 04 Mar 2017
Tracy was so good to work with. She gave great information and advice and took the time to make sure I'd considered my options. She got me seats by calling contact at airlines and got me a better price than I could have found myself online. Everything went perfectly on the trip. I am so glad I found her.
Recommended
Climb aconcagua
By: Mountaingoat
Reviewed on: 06 Mar 2017
Allways great,she has done so many things
Recommended
South America - Mountains, Wine, Gauchos, Waterfalls and Carnaval
By: Ross
Reviewed on: 06 Mar 2017
Comprehensive planner who proposed multiple options and detailed plans to meet my travel requirements. A real problem solver with an ability to explain how I could make the most of my travel experience - very detailed.
Recommended
Another excellent adventure
By: Larry
Reviewed on: 16 Mar 2017
Tracy is the greatest. We became customers of hers 12 years ago because we wanted to go to Africa and wanted to deal with someone who had actually been there. She did a great job putting together our trip then and has done great jobs ever since. She has a clear understanding of what we're looking for in travel and has never disappointed us in achieving that goal. We have recommended her to our friends.
Recommended
Punta Cana
By: Shab
Reviewed on: 21 Mar 2017
Tracy was wonderful to work with in booking my trip to Punta Cana.
Recommended
Dominican Vacation March 6-13
By: Charmaine James
Reviewed on: 21 Mar 2017
Tracy was very fast and efficient in getting necessary information out. When questions were asked she worked quickly to get answers for the entire group. She is a wealth of information and I would use her again to book another vacation
Recommended
Helped plan a fabulous trip in New Zealand
By: Linda
Reviewed on: 24 Mar 2017
I love working with Tracy. She listens to what we want, and helps me choose the trip that meet my particular needs.
Recommended
No worries
By: Peru
Reviewed on: 06 Apr 2017
Excellent service. Tracy was great at communicating, prompt service and covered all the bases we were looking for plus some. We got ourselves confused in the planning at one point and barraged Tracy with phone calls for clarification and she dealt with each one with patience and friendly service. We will definitely work with Tracy on future trips and would highly recommend her services if you are looking for a great travel agent who is knowledgeable and dedicated to her clients.
Recommended
Great Work
By: p52@Patrick McDougall
Reviewed on: 05 May 2017
Excellent. She is responsive, available and capable. The best travel person I have ever worked with.
Recommended
Great travel advisor!
By: bp
Reviewed on: 22 May 2017
Tracy is wonderful; always finds the answers to my questions and is so supportive!
Recommended
Wonderful!
By: Lynda
Reviewed on: 29 May 2017
Tracy is always very friendly and helpful. She makes great recommendations, but recognizes that I am a control freak and that I like to do things my own way. I have booked a couple of trips with Tracy and will continue to do so in the future.
Recommended
A very experienced travel professional
By: Bob W
Reviewed on: 09 Jun 2017
We have used Tracy for nearly all our travel planning and booking for over 15 years. She has always been great with her advice, she has traveled to so many places and has first hand knowledge that she is able to share. She remembers all the little things that we need to get organized for our trips. She always seems to be able to get us great airfares even when we are flying to obscure destinations. Our trip to Nepal went great, we had good flight connections and Tracy booked the seats for our return flights before I had even thought about doing it.
Recommended
Amsterdam to Budapest river cruise with Uniworld
By: Peter B.
Reviewed on: 27 Aug 2017
We have worked with Tracy on many overseas vacations over 17 years. Her performance has always been top rate, as in this case. Here she scored big by bringing the Uniworld 2 for 1 deal to our attention. We bought the package the very next day. She followed up with advice and documentation perfectly in her accustomed manner.
Recommended
Madagascar
By: Wayne
Reviewed on: 17 Sep 2017
Tracy did her usual great job in booking our recent trip to Madagascar and Mauritius. She got us good flights and a good tour of Madagascar with Exodus . Tracy has been a great help to us on almost all of our trips taken over the past 20 years.I have no hesitation in recommending her as she is a very experienced travel advisor.
Recommended
Russia river cruise
By: DLB
Reviewed on: 30 Sep 2017
Trip planning was great
Recommended
Spain and Andorra
By: mad
Reviewed on: 01 Oct 2017
It was excellent. Very competent.
Recommended
baltic trip
By: Dr Bob
Reviewed on: 04 Oct 2017
excellent to work with.
Recommended
Baltic Cruise
By: Sandy
Reviewed on: 06 Oct 2017
Working with Tracy was excellent not only in preparation but also in follow up after the tour. She continues to be our first choice for travelling with her knowledge and concern for us as customers. I have in the past and will continue to recommend her to my friends for travel advice and support.
Recommended
Venice
By: BB Queen
Reviewed on: 30 Sep 2017
Tracy was great and was patient with all my questions and changes. She made good recommendations and short listed accommodations for us. We were happy with our choice from her options and were thankful that she could access flights that we weren't able to see online. I'm so glad we used her services.
Recommended
Croatia
By: Canmornian
Reviewed on: 29 Sep 2017
Exceptional. She was great and the whole airfare was arranged in minutes.
Recommended
Well done
By: tilleyboy
Reviewed on: 09 Oct 2017
friendly, knowledgeable and punctual
Recommended
Batltic States, Scandinavia, Germany & Poldan
By: Joyce Johnston
Reviewed on: 25 Oct 2017
I've worked with Tracy for more than 20 years. She knows my travel likes and dislikes. When I talked to her the other day, she took down a couple of items to follow up on that were not under her direct action.
Recommended
Oceania Cruise
By: Darlene
Reviewed on: 20 Oct 2017
Excellent customer service. Tracy looked after all details and questions for us in a timely manner. She booked the excursions for us as well as transfers. Everything went very smoothly.
Recommended
South America with G Adventures
By: Al and Greta
Reviewed on: 18 Oct 2017
We've worked with Tracy for years. That tells you something.
Recommended
Thailand trip
By: mara
Reviewed on: 03 Nov 2017
Tracy is always available to answer any questions and deal with any concerns. She is friendly and easy to deal with.
Recommended
Great Service.
By: B13
Reviewed on: 30 Oct 2017
Definitely positive!
Recommended
Great Understanding...superb satisfaction
By: Jeanette
Reviewed on: 05 Nov 2017
Good work getting us our money back at Victoria Falls ...super seating on flights to USA!
Recommended
Knowledge and friendly
By: Brigitte
Reviewed on: 28 Dec 2017
Tracy is a fantastic advisor who looks after all my travel arrangements competently. She is klowledgeable , friendly and always gets back to my questions in a short time.
Recommended
A great experience!
By: Satisifed customer
Reviewed on: 25 Jan 2018
I have to admit, I'm not someone who ever uses travel agents when it comes to booking my own personal travel, but I was really happy with the services that Tracy provided. She was super helpful in planning my trip to India and spent of a lot time going back and forth to make sure that my itinerary was customized to my liking. I would definitely recommend her to anyone who wants to have all of their travel plans taken care of for them without having to worry!
Recommended
Panama Cruise
By: Sandy
Reviewed on: 01 Feb 2018
Excellent: When Aeromexico changed our flights and "MESSED UP" she was able to correct the problem on a SUNDAY, her day off. Always committed to customer service....
Recommended
Recent trip
By: Mick
Reviewed on: 31 Jan 2018
Tracy made booking our trip easy.
Recommended
Very helpful travel agent :)
By: george
Reviewed on: 08 Feb 2018
Very helpful, if she didn't have an answer she would get back to u the same day and she even called us back after hours when we left her a message
Recommended
Galapagus Amazon
By: Fred
Reviewed on: 22 Feb 2018
Great and Knowledgable to work with
Recommended
Ecuador and Galapagos
By: The best is yet to come
Reviewed on: 22 Feb 2018
We enjoy and appreciate Tracy's guidance and recommendations for our trips. She is well informed and incorporates feedback from previous travellers to direct us to excursions , lodges and hotels we enjoyed.
Recommended
Amazing Adventure
By: Sylvia and Bob
Reviewed on: 25 Feb 2018
It was really good. She planned an incredible trip for us. She set up tours exclusively for our group of six and everything worked and was awe inspiring.
Recommended
Great from start to end!
By: Valentin
Reviewed on: 01 Mar 2018
I have contacted and booked few trips with travel agents before so I can compare. Tracy was amazing from the beginning to the end, she carefully listened to my family wants in our next vacation and found us great choices. We have changed our minds quite a few times where we wanted to go but Tracy was always very patient with all our changes and requests. If you want a care free and great experience with your traveling I would definitely recommend you to call Tracy! Looking forward to book our next vacation with you soon!
Recommended
Tracy is our favourite !!
By: Kwt
Reviewed on: 10 Mar 2018
Tracy is always enthusiastic and full of travel ideas and options She is very flexible and not irritated by our changing decisions or requests Her experience is very helpful when weighing alternatives and her proactive input opens up new ideas for adventure and exploration
Recommended
Cruise
By: Jj
Reviewed on: 18 Mar 2018
It's always a pleasure...she has been my travel agent for years
Recommended
Great job as always!
By: Claudette
Reviewed on: 13 Mar 2018
Tracy makes traveling so easy as she is so knowledgeable and competent.
Recommended
My favorite travel consultant!
By: Cellery
Reviewed on: 23 Mar 2018
Tracy has been my go-to pro for many years and has coordinated my travel to all corners of the world. She is fun, knowledgeable and very accessible and has the skill of knowing exactly what will work for me. I have never been disappointed with her plans. 😀
Recommended
Sri Lanka
By: Marguerite
Reviewed on: 05 Apr 2018
Tracy is always pleasant and responsive. Her work is thorough and accurate. I enjoy having Tracy as my consultant. No question is ever too trivial to reply.
Recommended
Pandas and warriors
By: Myron
Reviewed on: 21 Apr 2018
Tracy was great she listened to what we were after and delivered the goods.
Recommended
A Kind & Helpful Person
By: N
Reviewed on: 03 May 2018
Tracy was a pleasure to correspond with, she took all our requests and planned us a lovely trip. Thank you!
Recommended
Trip to Gold Coast
By: Sandy
Reviewed on: 21 May 2018
Everything went well on trip down and back with Air Canada's direct flight Vancouver to Brisbane. Thanks Tracy
Recommended
Balkans and Albania 2018
By: MAD
Reviewed on: 09 Jun 2018
Excellent. Tracy is attentive and responsive to my requests. Goes the extra mile.
Recommended
Excellent
By: Jannette
Reviewed on: 20 Jun 2018
Tracy was very patient (Lost count of how many times I had to have my itinerary resent, due to my losing it) and informative. She also set us up in a really nice hotel for the day after our Inca Trail Hike. We were very appreciative!
Recommended
Tracy knows her stuff !!!!
By: Barbara
Reviewed on: 18 Aug 2018
Tracy is efficient but more importantly, she has been there and done that. She knows about where you are going and can advise you accordingly. She has a passion for travel and shares that with everyone that will listen, I love her. I have also traveled and worked extensively in the field and continue to work with Tracy and refer Tracy to others. I can't speak highly enough of her. Thank you Tracy for all you do.
Recommended
Another Excellent Adventure
By: JC
Reviewed on: 12 Aug 2018
Tracy Fiala is an outstanding travel advisor. She's responsive to the questions and concerns of her clients and is timely with her responses. She seeks to understand clients needs and so can offer good advice. She's one of the best and I highly recommend her!
Recommended
Ireland visit
By: sandy
Reviewed on: 10 Sep 2018
All work with Tracy is professional but very friendly and flexible with any questions or changes we might request. Always looks for the best deal for flights.....
Recommended
Tracy
By: GG
Reviewed on: 07 Sep 2018
We love working with Tracy. I call her when I am considering a trip, before actually booking, to get some background into the possible trip. Once committing to a trip she answers emails or phone calls quickly and her information is very precise. Yes we will continue to work with her.
Recommended
Trip to the Stans
By: Wayne
Reviewed on: 11 Sep 2018
Excellent. Tracy was able to assist us in getting Visas and booking the trip along with the transportation. Everything worked out as planned thanks to Tracy's assistance. Tracy has been our travel adviser for 20 years and I hope she can carry on doing it for another 20 years
Recommended
Review
By: Traveller
Reviewed on: 26 Sep 2018
Good. She answered all my questions & always followed up on things if I had questions that she needed to ask the tour operator, etc. I would recommend Tracy, & will definitely utilize her services again.
Recommended
Japan Sept 2018
By: M Duggan
Reviewed on: 03 Oct 2018
Excellent. Tracy is organized and quick to follow up.
Recommended
Tracy Fiala Review
By: Allan & Greta
Reviewed on: 25 Oct 2018
Tracy is great. Has lots of travel knowledge and experience. We trust her to get our plans together and she ensures there's no serious glitches. We've dealt with her for many years and plan to continue.
Recommended
Tracy Fiala review
By: KWT
Reviewed on: 24 Oct 2018
Always upbeat and enthusiastic a Always available Always helpful and knowledgeable with options and ideas
Recommended
Bike & Sail in Croatia
By: Shannon
Reviewed on: 27 Oct 2018
Tracy has booked adventure travel trips for me for approximately 10 years. I have moved provinces twice since living in Calgary and continue to utilize Tracy to book travel as I know that she will exceed expectations. Tracy's attention to detail is impeccable. She gets to know her clients well and is able to tailor recommendations based on what she knows her client will enjoy. I recently finished a bike & boat trip in Croatia where Tracy booked accommodation, rental car & then bike/boat portion of the trip. From beginning to end the trip was magical, largely in part due to Tracy's fantastic recommendations. I believe Tracy should be recognized for her excellent customer service. I have and will continue to recommend Tracy to friends.
Recommended
Explore trip to India
By: Bonnie M
Reviewed on: 07 Nov 2018
Fantastic as usual. Every time I had a question I got answers right away. We had a wonderful time in India. All our pre and post accommodations were set and transportations to and from the airport. Flights were good. We were to fly home from Delhi directly to Vancouver; it was booked that way they a week before departure Air Canada cancelled that flight. Would have been nice to fly direct but not Tracy's fault that Air Canada did this!! Thanks Tracy for all your wonderful work. I would highly recommend Explore.
Working with Tracy Fiala, you will have access to:
- An experienced travel guide whom you can rely on before, during, and after the trip
- Exclusive luxury resorts and properties
- Once in a lifetime experiences
Explore with the Best
Virtuoso Advisors are constantly pushing the boundaries in unique travel experiences.
Alliance programs are unique tailored experiences exclusive to travelers working with Virtuoso Travel Advisors.
learn more
Antarctica
China
Ecuador
Iceland
India
Italy
Kenya
Morocco
Peru
Russia
South Africa
Tanzania
Thailand
Turkey
Vietnam