Travel Specialties
Interests
Adventure
Culture, History & Arts
Sports & Outdoors
Safari
Independent Tours
Destinations
Antarctica
Cambodia
China
Ecuador
Egypt
Selling Travel Since
1992
My Background
During my 25 year career in travel, I have been fortunate to have been able to travel to many exciting destinations around the world.
Thus far some of my favorites include safaris in Kenya, Tanzania and Uganda, cruising the Galapagos Islands, and experiencing the history and culture of Vietnam. I have travelled through Central America visiting Guatemala, Honduras, Nicaragua and Costa Rica and have explored the Orinoco Delta and Angel Falls in Venezuela. Egypt was also a highlight rich in history and most recently I visited Northern Thailand, Laos and Northern Vietnam where the people and food were amazing! I have also travelled extensively in South East Asia, Mexico, the United States, Canada and some parts of the Caribbean.
Whether it be a quick family trip to soak up the sun, a trek up Mt. Kilimanjaro or a luxury vacation to SE Asia, I can assist in all aspects of your complete travel experience. I am looking forward to assisting you in planning your next adventure!
Places I Have Traveled
Reviews and Recommendations for Lauri Walters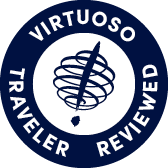 Virtuoso Verified Traveler
All reviews are from confirmed guests sharing exclusive insights
Sort reviews by
Recommended
Heading South
By: Gram
Reviewed on: 13 Dec 2014
Lauri was a great resource for our trip and kept on top of things when contacted. The Hotels she booked for us were well located, comfortable and very helpful when we arrived. She helped us with ideas for the trip and with getting difficult Visa. Appreciate all you did. Great job Lauri.
Recommended
Greta Service from Lauri Walters
By: Tom45
Reviewed on: 20 Feb 2015
We completed the Best of Colombia Tour with Tucan Travel. We enjoyed the trip very much. International flights to and from Calgary went well, with plenty of time in between flights to relax a bit and look for our next departure gate. Airport transfer at Bogota was on time and pre tour accommodation was available as planned. The only surprise was an approximately $80.00 fee per traveller (160,000 Colombian Pesos) when we arrived in Bogota. Something to do with a reciprocal agreement for Canadians travelling to Colombia, and for Colombians travelling to Canada. Fortunately VISA and debit card, both were accepted as payment. We wish to thank Lauri for a job well done, and look forward to booking our next adventure with her.
Recommended
Great Trip!
By: Craig
Reviewed on: 09 Jun 2015
Booked a multi-city trip with many, many moving parts. Russia, Finland, Sweden and Denmark. Lauri handled them all flawlessly and everything went off without a hitch. Great trip! Thanks Lauri!
Recommended
Excellent assistance while away
By: Marie
Reviewed on: 27 Jul 2015
Trip planned well. Helped from Calgary when a pickup did not show. Were picked up after she was able to contact the company. We had been unable to contact them. Excellent vacation! Thanks.
Recommended
Friendly, competent service
By: H2
Reviewed on: 18 Jul 2015
Everything went smoothly, no complaints, connections excellent. Hotel good choice. Always enjoy dealing with her.
Recommended
Trekking trips were awesome
By: Jeff
Reviewed on: 21 Oct 2015
Everything went off without a hitch. Laurie provided all the timely and accurate information and coordination that we needed to make this a memorable trip.
Recommended
Flawless booking
By: Sabrina
Reviewed on: 09 Nov 2015
Lauri did and excellent job booking our honeymoon. Everything worked out perfectly !
Recommended
Fabulous trip!
By: CWMartyn
Reviewed on: 04 Nov 2015
First of all we were very appreciative of the thoughtfulness and helpfulness provided by our Vision Travel agent Lauri Walters when organizing and planning our recent trip to Myanmar. Due to some negative media coverage of events in the country, Lauri was continually aware of what was actually occurring with regard to our prospective safety and well being for our trip. With full confidence we took the trip with no concern and thoroughly enjoyed the adventure. As with previous trips booked with Lauri her communication and interactions with us were great. As far as the trip itself is concerned it was superb in all respects. Our in-country tour leader Joseph was extremely knowledgeable about the country, the people, its culture and history. In summary Myanmar was a most enjoyable trip that we will remember for a long time.
Recommended
Another great trip
By: JaySea
Reviewed on: 05 Jul 2016
Lauri has organized several memorable trips for us, the most recent being with Quark to the Arctic. This was a great trip with excellent nature resource experts, and a capable small expedition ship. Lauri also put together for us trip extensions in Norway and UK after the cruise. She is flexible, capable, comes up with good suggestions, and is a great problem solving resource if plans need to change mid-trip. Very helpful to have trip information and all documents as an app on my phone, with another app offering real time alerts re flight delays etc. Thanks Lauri
Recommended
Great trip planning
By: turkeytrot
Reviewed on: 06 Nov 2015
We were part of a group that travelled together to Turkey. Although we were not part of the initial planning with Lauri, we were told often that certain aspects of the itinerary were strong suggestions by Lauri. All the details of the trip were clearly communicated and when required, Lauri responded quickly to our questions and requests by email. Our trip was well organized and the guide choice was stellar. The itinerary included many of the most important aspects of historical sights. Our travelling around the country was comfortable in a good sized vehicle with a very competent and reliable driver. We particularly appreciated having the same guide and driver for all the days of our travel. We were very pleased to have the flight suggested to get back to Istanbul rather than having a very long bus ride. The accommodations that had been organized were adequate......always clean and of average comfort and were perfectly located close to the center of town. Great trip!
Recommended
Well organized trip
By: Aftermath
Reviewed on: 03 Nov 2015
The whole trip to Turkey was extremely well organized. Our guides were extremely knowledgeable and helpful. Hotel rooms were very adequate in almost every instance. Our travelling van and driver added to the enjoyment of the trip. Dijon Travel is highly respected in Turkey.
Recommended
Great help....understands adventure travel
By: Jimbo
Reviewed on: 20 Feb 2016
I would recommend Lauri to anyone interested in adventure travel. Her years of experience are a great asset.
Recommended
Friendly service
By: Kua
Reviewed on: 27 Feb 2016
Good and efficient service.
Recommended
Timely Helpful Service
By: Wayne N
Reviewed on: 13 Apr 2016
Very helpful in booking a complex set of airline tickets to an obscure location. Always helpful with reminders.
Recommended
Amazing & Paitent Expert Service Germany
By: R&S
Reviewed on: 25 Jun 2016
This is the third trip Lauri has planned for us and just like the first two this one went off without a hitch. Like the first two it was for a company conference we were attending. Conference was in Berlin but wanted to see some more of Germany while we were there so, we give Lauri our must be where dates and she waves her magic wand and we have everything else slotted into place. Flights, car rental, hotels, what to see at the various stops along the way, even a route map all in our package! The UMapped app you set-up for us was amazing - all the info for car rental, hotels and their addresses, etc etc in one convenient place! Thanks Lauri - you are the best!!
Recommended
Extraordinary service
By: gail
Reviewed on: 04 Jul 2016
My recent trip to the arctic was another example of the extraordinary service that Lauri always delivers. I provide Lauri with a location that I wish to travel (usually not an easy place to get to) and she supplies a variety of options for flights, hotels, tour providers but Lauri always finds a way to go that extra mile. She might provide suggestions for in city travel or excursion options. Most importantly for me she continues to follow through even once I am on the trip - providing information when I need it and helpful suggestions when something needs a change. The apps for the itinerary and flight changes keep me up to date but I know Lauri will see issues before I do and deal with them often before I am aware of concerns. I depend on her to keep things safe and fun and to check in with me to ensure that everything is going well. The trust I have in her makes all my travel easy. I never travel without her. Thanks for another great trip Lauri.
Recommended
Excellent Travel Planner
By: Fonz
Reviewed on: 22 Jul 2016
From the first call to Lauri she provided excellent communication and travel suggestions/planning. We were kept informed and provide all travel needs in a timely manner. All the details in the planning provided a great trip with all the details include and arranged. Thanks!
Recommended
Fantastic Trip!
By: Jan6529
Reviewed on: 25 Oct 2016
CIE Taste of Ireland tour was just fantastic and definitely met all our expectations. our driver/guide was wonderful and explained everywhere we went in great detail. Our accommodation and meals were also great! I would recommend this tour of Ireland to anyone!!
Recommended
Very knowledgeable about all aspects of our trip
By: Smiling Jack
Reviewed on: 15 Nov 2016
From start to finish, all of our expectations were met and then some. The hotels were as expected with good rooms, service and facilities. The cruise itself, was very enjoyable. Lauri was very helpful whenever we had any questions and also in a timely manner. We would highly recommend her to anyone seeking a travel professional!!
Recommended
trip to Costa Rica
By: Wildcolours62
Reviewed on: 12 Nov 2016
Great trip to Costa Rica with Exodus. I spoke with Lauri only twice, the majority of our transactions were via email. She provided flight alternatives that suited our schedule (tho the airlines changed flights about a month before we left). She also booked additional nights before & after the trip.
Recommended
Quick Response times.
By: KS
Reviewed on: 20 Dec 2016
Lauri did everything asked of her with quick response times. Ran amended quotes as requested.
Recommended
Great advise and planning
By: Grant
Reviewed on: 04 Jan 2017
This was our first time using a travel professional for a holiday, usually we just plan it online. This time however we decided to try a travel specialist due to the short planning time. Lauri did a great job in organizing our 2 week trip to Europe that included a Danube Christmas River Cruise. We did not give Lauri much lead time, perhaps 3 weeks and she did a super job planning the details. Lauri's recommendations on the tour company, hotels and flights proved to be spot on. We would not travel without booking through Lauri.
Recommended
Wonderful service
By: Joyful
Reviewed on: 04 Jan 2017
Everything Lauri did regarding my trip was wonderful. It all went so well. No worries for me at all.
Recommended
great work!
By: velmaq
Reviewed on: 13 Feb 2017
Lauri was excellent. My co-traveller was not getting the emails sent by Lauri, I told Lauri and she made sure the email was added. No more problems after that. Lauri organized a trip of 37 people. She met all our different wants and needs.
Recommended
NYC
By: LLMC
Reviewed on: 13 Feb 2017
Excellent!! She kept us informed & up to date with all aspects of our trip! Highly recommend Lauri & will use her services again! Thanks!
Recommended
Recent trip to Asia
By: HK
Reviewed on: 18 Feb 2017
Good planning, pricing was reasonable. Choices are good.
Recommended
Colombia
By: Nomad
Reviewed on: 09 Mar 2017
Exellent Most helpful Really understands adventure travel
Recommended
Australia
By: JCIC
Reviewed on: 24 Mar 2017
Laurie listened & worked with us to help create a great trip. She was able to make changes in our itinerary when needed, & made sure we had a hassle free trip.
Recommended
Barbuda/Antigua
By: Grama Carol
Reviewed on: 11 Apr 2017
Very comfortable. I knew she was listening. Everything was as I hoped it would be. Thanks Lauri
Recommended
West Africa
By: Nomad
Reviewed on: 25 Apr 2017
Fantastic Travelled during Air France strike and Lauri stay in constant contact making the trip much less stressful.
Recommended
Awsome!!
By: Toni
Reviewed on: 05 May 2017
Such a big help. Made everything so easy. She found us some amazing deals we just couldn't pass up. We had the best vacation and intend on using Lauri again . In fact I have recommended her to a co worker
Recommended
YYC to ATL
By: Larry
Reviewed on: 19 Sep 2017
Quick and efficient
Recommended
Glitter and Glam
By: Shar
Reviewed on: 16 Sep 2017
Lauri is the best. You don't worry about a thing when you work with Lauri
Recommended
My trip to Belize
By: Jon
Reviewed on: 25 Sep 2017
Lauri helped me plan my recent vacation. it was pretty short notice, but she was able to give me several options and was very responsive to any questions that I had.
Recommended
recent trip
By: Happy traveller
Reviewed on: 04 Oct 2017
Have recommended her to others and been with her since the late 90's when making travel plans (except for 1 trip where the service from another company was not what I am used to from Lauri).
Recommended
easy peasy
By: golfergirl
Reviewed on: 05 Oct 2017
It was very easy to work with lauri. I was travelling to china. I tried to book it myself but I was getting confused because I was travelling to other cities during my stay. I decided to let lauri do it and I wasn't disappointed.
Recommended
India 2017
By: Roux
Reviewed on: 08 Oct 2017
Lauri was Great! She quickly responded to all requests & inquiries. She gave great insight to areas where driving v. flying would be beneficial and was terrific in giving accurate information to help us to add or subtract different options to our itinerary. We'll definitely use her again.
Recommended
Services
By: KHK
Reviewed on: 12 Oct 2017
Good, she is very helpful.
Recommended
Adds to my travel experience!
By: Donna M
Reviewed on: 13 Nov 2017
It was easy to work with Lauri. She always got back to me immediately. I often looked online to see what was available but she always found something good or better. In the past I rarely used a travel agent but have found that it's worth my time to ask for her help planning a trip.
Recommended
Contact & Advising
By: Cathy & Wayne
Reviewed on: 22 Nov 2017
We have worked with Lauri to arrange several international trips. Lauri is always very helpful and informative. We always have lots of questions which Lauri handles with patience, and quick satisfactory responses. Once we have thought of a new possible destination we look forward to communicating with Lauri again as ' our Rep'! We have also recommended Lauri to several other people.
Recommended
Another great trip!
By: R&C
Reviewed on: 25 Feb 2018
Lauri was fantastic! She understood what we were looking for and put together the best family trip we have ever taken. Best travel advisor I have experienced.
Recommended
Top Notch Service
By: tw
Reviewed on: 01 Feb 2018
Love working with Lauri! She is super quick to respond and very accurate and concise in the work she does. Happy I get to work with a pro!
Recommended
Excellent trip!
By: Kim
Reviewed on: 25 Feb 2018
We decided short notice to book a trip to escape the cold Calgary winter. Since we did not have a lot of time to research different resorts we wanted to use a travel agent to book our trip and we are very happy we did! We did not give Lauri much time to plan the trip as we needed to go within about a month. She gave us several different options to choose from and listened to all our requests. She took care of everything in a timely and friendly matter. We ended up having a wonderful trip and look forward to booking our next trip with Lauri. Thank you!
Recommended
South East Asia
By: Nomad
Reviewed on: 26 Feb 2018
I've been working with LAURI for many years because she understands my kind of travel. She never misses a detail. I'll be calling on her again soon!
Recommended
Las Vegas
By: Al
Reviewed on: 02 Mar 2018
I was disappointed with the length of time it took for my credit card to be charged and having to ask for my Invoice once it had been charged. However, Lauri was very prompt with her responses to me when I emailed to inquire about the above and that was very much appreciated.
Working with Lauri Walters, you will have access to:
- An experienced travel guide whom you can rely on before, during, and after the trip
- Exclusive luxury resorts and properties
- Once in a lifetime experiences
Explore with the Best
Virtuoso Advisors are constantly pushing the boundaries in unique travel experiences.
Alliance programs are unique tailored experiences exclusive to travelers working with Virtuoso Travel Advisors.
learn more
Antarctica
Cambodia
China
Ecuador
Egypt
India
Kenya
Laos
Morocco
Myanmar
Peru
South Africa
Tanzania
Thailand
Vietnam