Travel Specialties
Interests
Adventure
Safari
Independent Tours
Ocean Cruising
River Cruising
Destinations
Australia
New Zealand
Botswana
South Africa
Italy
Selling Travel Since
1993
My Background
I strive to design extraordinary experiences for my clients whether it's an adventurous trip to Peru, a safari through southern Africa, or a romantic Amalfi coast honeymoon. I've been fortunate to have visited over 40 countries including most all of Europe, Russia, Israel, Jordan, South Africa, Morocco, Peru, China, India, Southeast Asia, Japan, Australia and New Zealand. I even ventured up to Alaska in February for the Iditarod Race, an experience not to be missed. My goal is to have each client return and say "that was the trip of a lifetime, where are we going next?!"
Places I Have Traveled
Reviews and Recommendations for Karen Howland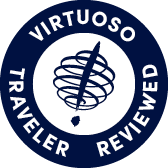 Virtuoso Verified Traveler
All reviews are from confirmed guests sharing exclusive insights
Sort reviews by
Recommended
Surely knows her business
By: Pillow Pusher
Reviewed on: 17 Sep 2013
Thirty years of placing her clients best interest first. Extremely knowledgeable ...probably has been most places she reccomends..first hand information.
Recommended
Great Help
By: Glenview
Reviewed on: 17 Sep 2013
Karen is always very helpful with city information, tours, transportation and really fabulous hotels. She's really good at follow up and communicating. It seems like she's been everywhere and can provide helpful ideas and information.
Recommended
Highly Recommended
By: Tom H
Reviewed on: 17 Sep 2013
Karen was absolutely outstanding in every way. She guided us through the planning process for our first cruise flawlessly. She took the time to understand our preferences, and offered suggestions that made our trip one of the most memorable and enjoyable we have ever taken. Karen's attention to detail, timely follow-up and pleasant personal manner were truly excellent. She is now our "go-to" travel planner.
Recommended
By: JOANN
Reviewed on: 24 Sep 2013
KAREN IS A DELIGHT TO WORK WITH. THIS IS MY 4TH TRIP USING KAREN'S HELP AND EXPERTISE. SHE HAS INFINITE PATIENCE AND ALWAYS GETS ME MY ANSWERS AND RETURNS MY CALL PROMPTLY.
Recommended
Miracle worker
By: leobob
Reviewed on: 29 Sep 2013
Our trip never would have gotten off the ground, literally, if it hadn't been for Karen's heroic efforts. Our flight to JFK, connecting to Milan, was cancelled due to weather in New York. Karen got us on a British Airways flight to London, even though it had been oversold for months as I was repeatedly told by BA. Our hotel in Milan, part of the Virtuoso Dorchester collection, was first rate, and staff was most accommodating.
Recommended
Highly Recommended
By: Pat
Reviewed on: 10 Oct 2013
Great attention to detail with wonderful suggestions to make the trip more memorable.
Recommended
very helpful
By: sue
Reviewed on: 14 Oct 2013
Thank you Karen for being there when we needed help. We would have been lost with some of our trip arrangements, without you. Your suggestions were most appreciated.
Recommended
Highly Recommended!!
By: Latte
Reviewed on: 23 Oct 2013
Karen Howland is knowledgeable,professional and practical! Planning our trip to the capital cities in Canada was a breeze for us because Karen took our thoughts and ran with them and everything was planned and executed perfectly!! Karen is the best....we have planned several trips with her guidance and have always enjoyed our trip as she prepares and plans flawlessly! We cannot imagine a trip without Karen's expertise!
Recommended
Highly Recommended!!
By: Latte
Reviewed on: 01 Dec 2013
Karen assisted in our booking a trip to Antarctica. She is helpful and pleasant to work with....we have booked several trips with Karen and she is our "go-to" person...experienced and professional!
Recommended
service
By: tbear
Reviewed on: 09 Dec 2013
always acts in her clients interest...someone you can trust.
Recommended
By: pillow pusher
Reviewed on: 11 Jan 2014
She is the best. The trip was totally planed.
Recommended
napels
By: hot-coco
Reviewed on: 25 Jan 2014
always great service-client first...had american air lines needs to up date planes for short runs like chicago to ft meyers.
Recommended
Super Travel Advisor
By: Bettie
Reviewed on: 30 Jan 2014
Karen has been helping us with our travel planning for several years. This trip was typical. Karen's advice and attention to detail enhanced the experience - everything from reminders to pick shore excursions and make spa reservations to why to pick a particular cabin on the ship. She also made sure that we had cost-effective travel insurance that stayed consistent with our trip changes..
Recommended
Pleasure to Work With
By: crhe120
Reviewed on: 09 Mar 2014
Karen worked quickly and efficiently to arrange our reservation.  When a better rate became available, she updated our reservation accordingly.
Recommended
The Highest Possible Rating... and more!
By: Todd
Reviewed on: 07 Apr 2014
As ever, Karen was the consummate professional... even with a trip as "minimal" as ours to New Orleans for an extended weekend. Everything she did was about as perfect as travel can be. Karen knows how we like to travel and quickly came up with viable alternatives. And, though it's not the forte of her agency, I'm a train nut and prefer the issues of Amtrak to the hassles of airports... and we got a fine bedroom on the City of New Orleans for our round trip. She booked us into the "Executive Level" of our NO hotel with no need to even ask -- she knows, as I said, what we prefer.And all this while in the midst of ongoing personal tragedy!There is just no way I can recommend Karen highly enough.
Recommended
Highly recom
By: KatyNoshir
Reviewed on: 02 Jun 2014
Recommended
Highly recommend
By: Travel family from Texas
Reviewed on: 11 Jun 2014
We have had several major trips planned by Karen - all went off without any major issues and exceeded expectations.  This latest trip we had champagne in our room waiting for us on the cruise, cruise credit and special Virtuoso tours with smaller groups .  We were surprised and thrilled.  
Recommended
Highly Recommend
By: LuluBelle
Reviewed on: 26 Jun 2014
Karen Howland has helped us with many trips to wonderful destinations.  This time I needed a quick trip and a quite place to stay near family members.  Imagine a quite place in Las Vegas!  After spending a day in hospice all I wanted was to renew and sleep.  This was a very sad time and Karen helped by making my travel arrangements quickly, and trouble free.  Thank you Karen
Recommended
As always, Karen was very helpful!
By: JoAnn
Reviewed on: 24 Sep 2014
Karen was very helpful getting our transfer from the airport to our hotel which originally was not included even though everything was book through Globus. She has always been extremely helpful!
Recommended
advisor Princess cruises
By: mickey
Reviewed on: 21 Dec 2014
Very happy with all services.
Recommended
Great Travel Advisor !
By: J/FVeal
Reviewed on: 10 Feb 2015
Our recent cruise to South America on Celebrity Infinity was wonderful. Loved visiting the ports in Chile, Argentina and Uruguay. Perfect weather enhanced the enjoyment of our vacation. We have cruised with Celebrity on 3 prior occasions and everything on Infinity was top rate as usual. We met interesting people from all over the world. The entertainment surpassed any other entertainment we've seen on Celebrity. They had an outstanding pianist and aerialist performers. Our first experience flying Air Canada was very positive. Unfortunately our experience with United Airlines was poor and we certainly didn't think it was the "Friendly Skies. Cruising South America with Celebrity was great ! THANK-YOU!
Recommended
The perfect vacation!
By: Bill
Reviewed on: 05 Mar 2015
Karen listened to our thoughts and expectations, and then took it to the next step with exceptional planning. We never had to think about logistics. Our vans would be waiting to take us to our next adventure. Every detail was put in place. We just had to show up and enjoy. The activities were well-balanced with time to reflect and relax. The adventures were varied and never-ending. We were expecting to have a nice vacation, but it was exciting and enjoyable beyond our dreams! Karen is a fantastic travel agent!
Recommended
Fabulous trip
By: Peggy
Reviewed on: 07 Mar 2015
The trip was expertly planned and we were well taken care of by the A&K folks. Clearly not too many people are traveling to the Middle East and Northern Africa at the moment but we had a fantastic time and felt safe and well tended the whole way. The style of our Egyptian guide was not a perfect fit for me but that did not detract from the trip experience. Thanks Karen - great job...
Recommended
Great trip, flawless planning
By: Jack01890
Reviewed on: 28 Apr 2015
We had a great time at Club Med Sandpiper Bay. A great suggestion and plan by Karen. It was a wonderful trip for our entire family.
Recommended
Excellent Service
By: SallyW
Reviewed on: 21 Jun 2015
Karen gave us excellent service on our Viking River Cruise....The Grand European. We were quite pleased with the trip with a couple of exceptions. About 10 - 20 % of the passengers were sick with a nasty stomach bug...likely the norovirus...but the Viking top crew really downplayed it and did not announce anything until they had to cancel the galley tour at the end of the trip. When you entered the dining room there was only 1 had sanitizer for almost 200 people coming to dinner. They did not start spraying guests hands until the last 2 dinners. I think they should have been more upfront about the spreading illness. I requested a refund of $30 for the extra laundry and was reluctantly given it. At the end of the trip, the debarkation was sort of a free for all ...compounded by rain. No red umbrellas offered and we had to walk a block in pouring rain, then wait for our luggage that had not been picked up....minor point but not up to their standards.
Recommended
Excellent service for our vacation
By: Jack
Reviewed on: 13 Jul 2015
Another great trip!
Recommended
Lake Shore Travel put together a magical Trip
By: Meegan
Reviewed on: 05 Aug 2015
Iceland was the perfect destination for two weeks in July. Glaciers, volcanoes, waterfalls, fjords, and icebergs in every direction. We loved the hotels chosen by Lake Shore Travel and the rental car performed well. We felt very remote at times but the stark beauty reminded us of why we like to travel. Parts of Iceland have been discovered, especially around the capitol, but other areas are just beginning to be visited by tourists. Anyone interested in the outdoors, hiking, kayaking, boating, or lazing in thermally heated water will certainly enjoy this destination.
Recommended
Wonderful
By: AnnieO
Reviewed on: 31 Aug 2015
Karen Howland was wonderful. We had to cancel our trip, my husband fell & was hospitalized for 3 days before we were to leave. Thank goodness we took out trip insurance. We plan on re-scheduling for next yr. 2016.
Recommended
Karen was great
By: Pat
Reviewed on: 04 Oct 2015
Everything about our trip was well planned and executed. Karen was always very helpful and we had a fabulous time
Recommended
Excellent Service
By: SK
Reviewed on: 05 Oct 2015
Karen planned all the details extremely well and at no point we were left wondering what comes next, which is the hallmark of good planning and customer service. This is the first time, we planned with Karen, but she came highly recommended to us by our brother and sister-in-law, so we were quite confident of that. Exceptional service! Great Job!
Recommended
What a Great Adventure!
By: Roland '64
Reviewed on: 08 Nov 2015
Can't say enough about the service - particularly Emirates Business Class... Executive services is definitely the way to go; took all the anxiety and guesswork out of all the flights, transfers and tours... Well worth the expense... We rate the Hwange Reserve Safari and Capetown tour (with extra credit to our host Rehad) 10 out of 10 points; Dubai and Victoria Falls 8-9 points and the Zulu Nyala Safari 5 points (but the half day "Elephant Encounter" side trip gets a 10)... We particularly appreciated Karen's above and beyond effort rectifying our cell phone issues...
Recommended
Exceeded expectations
By: Peggy1
Reviewed on: 18 May 2016
The trip was perfectly planned and perfectly executed. Karen listened to our preferences and designed an experience that took those in to account. She gently steered us when required. Our guide Carlos and our hospitality assistant Ana Maria were the best and should be highly recommended to anyone taking such a trip. We had picked the Delfin 1 over Aria or Aqua and we were very pleased with out choice. the activities offered were at the exertion level that we wanted and the boat was divine. Already dreaming up the next big trip.
Recommended
Karen always does everything first class.
By: Sam & Tom
Reviewed on: 18 Jun 2016
Leave your traveling arrangements to Karen and you will have no worries as she does everything first class. She is the very best!!!
Recommended
enjoyed our experiences
By: mike i
Reviewed on: 01 Jul 2016
Selecting a trip is always a challenge. We work closely with Karen in reviewing possible options. This trip to Japan met our expectations and for the most part Globus delivers what it promises. Some changes could be made regarding individual activities on the trip but we did convey that to Globus at the end of the trip.
Recommended
Magical Trip to Japan
By: LS77
Reviewed on: 21 Aug 2016
Karen planned an enlightening trip for our family of four to Japan. With the assistance of private tour guides for the first part of the trip, we began to understand the transportation, language and customs. Karen planned visits for us in Tokyo, Kyoto, Nara and Nikko. The hotels were first rate, and Karen added extras we never would have thought about--like the Japanese Cooking School one night, and stay in a delightful Ryokan another. Very glad we connected Lake Shore Travel.
Recommended
ROCKY MOUNTAINEER TOP NOTCH!
By: Rob85
Reviewed on: 14 Sep 2016
Our eight day GOLD LEAF Rocky Mountaineer tour of the Canadian Rockies was spectacular! The railcars, motor coaches, hotels, food/restaurants, excursions, tour guides, etc. were all wonderful. There was every attempt to make the traveling experience first class and enjoyable. The level of organization provided by Rocky Mountaineer was exemplary - even a truck was provided to take the luggage ahead of the train, so that it would be in our hotel room upon arrival. The personnel on and off the train were extremely well trained, professional and delightful. A very wonderful and memorable trip!
Recommended
Absolutely Outstanding
By: Tom and Jan
Reviewed on: 06 Oct 2016
As always, Karen did a superb job of planning, guiding choices, suggesting interesting activities (which we would not have thought of ourselves) and accommodating our preferences. She is very knowledgeable, professional, responsive and pleasant to deal with. We won't plan a major trip without her help.
Recommended
Ski trip to Deer Valley/Solitude
By: Mknits
Reviewed on: 06 Mar 2017
Very helpful and we all (multiple families) had a lovely trip.
Recommended
Friend and Travel Agent
By: Seventh Continent
Reviewed on: 04 Jul 2017
We have booked many travel experiences with Karen. She has great ideas and listens to our expectations. She is in high demand, so sometimes our questions and requests are put on her back burner.
Recommended
Pedregal, Los Cabos
By: Rich
Reviewed on: 19 Mar 2017
She is a lovely person who is dedicated to making sure that her clients have a wonderful travel experience. We have worked with her many times and it's always the best.
Recommended
The Best Travel Agent Ever
By: Mike
Reviewed on: 07 Apr 2017
Karen Howland is a true Travel Professional. Kanens' arranged Five Completed Cruises for my family and I and we just signed up another Cruise on Seabourn with Karen yesterday. I have used several Travel Agents in my 75 years and Karen is by far the best we have done business with Virtuoso should be proud to have someone like Karen Howland representing them. Please let her know fo another job well done.
Recommended
Simply the best there is.
By: Todd VanSlyke
Reviewed on: 10 Jul 2017
Nobody, but nobody, plans and executes travel plans better than Karen. I've used her services for years for everything from planning a honeymoon trip on the Orient Express (flawless) to a simple Amtrak train trip (yes, I'm one of those who likes trains). Her attention to every detail is nonpareil, and I'm a very picky traveler! Once, many years ago, I was in Germany with a flight home on Sabena. Sabena closed up while we were there, but when we got to the gate for our flight, we were simply directed to Lufthansa and that was that. Karen understands how I like to travel and she always gives good advice on how it can be achieved. Repeating myself, nobody but nobody does it better.
Recommended
Simply the best
By: Ralph Greenslade
Reviewed on: 07 Aug 2017
My wife and I used first enjoyed Karen's travel expertise in 2010 when we vacationed in Hawaii. We hadn't used a travel advisor since our honeymoon in 1977, so we were not sure what we were getting into. Our Hawaii planning experience with Karen was wonderful. She made all the arrangements, answered every question, resolved any concerns and we felt fortunate to be able to work with an experienced pro. So when we thought about taking our first cruise, we were thrilled that Karen was still available to help plan our trip. Karen is a great communicator. She listened to our "wish list" and gave us a number of options, carefully explaining the pluses and minuses of different cruise lines, ground tours, hotels, etc. Karen always kept an eye out for extra incentives and new options offered by the cruise line and got the information to us right away. There hasn't been one negative thing in our dealings with Karen. She's a pro, and our travel advisory hero. Two thumbs up!
Recommended
ADVISOR
By: HAPPIE
Reviewed on: 23 Aug 2017
KAREN HOWLAND HAS ALWAYS BEEN VERY KIND. REALLY KNOWS HER JOB AND GETS ME THE AIRLINE SEATS I ALWAYS ASK FOR. SHE GOES THE EXTRA MILE TO MAKE SURE I PLAN MY TRIP CORRECTLY AND LETS ME KNOW WHAT TO DO IN A COUNTRY I AM VISITING, SHE IS VERY KNOWLEDGEABLE. MY HUSBAND AND I HAD A MEMORABLE TRIP ON THE VIKING 14 DAY CRUISE FROM BUDAPEST TO AMSTERDAM.
Recommended
Once in a lifetime tour of Greece
By: Jack
Reviewed on: 11 Sep 2017
Terrific planning and guidance. We hit wonderful spots like the Blue Palace on Crete, Athens's venerable Grand Bretagne, and the beautiful Santa Marina on Mykonos. Our guides through historical sites were wonderfully informed. All in all, a great time!
Recommended
Helpful as always
By: Sandy
Reviewed on: 08 Oct 2017
Karen has done most of my trip planning for at least the past ten years. She is always very helpful.
Recommended
Pleasant travels
By: susie
Reviewed on: 08 Oct 2017
We have worked with Karen on trips before and her efficiency, knowledge and personality have always kept us coming back. She makes her clients feel like friends and offers good suggestions which add to the trips. Thanks, Karen
Recommended
Review
By: Ken
Reviewed on: 23 Oct 2017
Very pleasant and rewarding. Good advice and recommendations.
Recommended
Karen Howland
By: bumpa
Reviewed on: 27 Oct 2017
It's always a pleasure working with Karen. She has good, creative ideas which add value to the trip.
Recommended
eastern meditteranean
By: Jim
Reviewed on: 11 Nov 2017
Excellent: thorough, precise and intelligent
Recommended
Iguazu Falls
By: Loony
Reviewed on: 01 Feb 2018
Karen has always been responsive to my phone calls, my interests, and my questions. And she is experienced, not just reading what the brochures report.
Recommended
Hawii
By: Hawaii
Reviewed on: 09 Feb 2018
She was friendly, professional and knowledgeable!
Recommended
Costa Rica
By: Bill
Reviewed on: 28 Feb 2018
Flawlessly planned, with no glitches at any point. Karen was especially helpful with getting us out of Chicago a day early to avoid the big snowstorm.
Recommended
Excellent
By: Mike
Reviewed on: 03 Mar 2018
Karen's the best professional and personal Travel AGT(advisor) that my wife and I have ever had.
Recommended
February Trip
By: Don
Reviewed on: 14 Mar 2018
Karen arranged a month long trip to California and Arizona for me. Over the several months prior to and during the trip circumstances required changes in both air travel and accommodations. Karen handled it all promptly and effectively. She supplied welcome solutions to some of the issues. I only hope that not all of her clients give her as much grief.
Recommended
Visit to Mirival
By: penran
Reviewed on: 14 Mar 2018
She responded quickly, followed up before I left, and contacted me when I got back. She has answered some questions related to future travel. I will use her services again.
Working with Karen Howland, you will have access to:
- An experienced travel guide whom you can rely on before, during, and after the trip
- Exclusive luxury resorts and properties
- Once in a lifetime experiences
Explore with the Best
Virtuoso Advisors are constantly pushing the boundaries in unique travel experiences.
Alliance programs are unique tailored experiences exclusive to travelers working with Virtuoso Travel Advisors.
learn more
Australia
New Zealand
Botswana
South Africa
Italy
Morocco
Spain
India
Ireland
United Kingdom
Russia
Turkey
Zimbabwe
Thailand
United Arab Emirates