Travel Specialties
Interests
Adventure
Family Travel
Food & Wine
Culture, History & Arts
Safari
Selling Travel Since
1998
My Background
What started out as just a teenage hobby - obsessing over hotels, combing through magazines, looking at photos and running into every hotel I could find - has morphed into the best job in the world! As the mother of now-adult twins, I can relate to the dynamic and adventurous experiences that come from family travel.
The opportunity to share my passion for travel with my clients is the foundation behind my strong work ethic and lifelong dedication to the industry. I constantly strive to match each client to the perfect trip style and destination, crafting personalized and creative itineraries around the world, down to the very last detail. Whether it's a quick weekend getaway or the unique, bucket list adventures they've been dreaming of, my ultimate goal is for every client to have a wonderful travel experience, leaving them with memories that will last a lifetime!
Places I Have Traveled
Reviews and Recommendations for Debbie Elias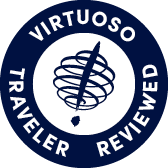 Virtuoso Verified Traveler
All reviews are from confirmed guests sharing exclusive insights
Sort reviews by
Recommended
Highly recommend
By: Gregg822@aol.com
Reviewed on: 20 Oct 2013
We had wonderful trip. Everything was perfect from flights,hotels and guides. The trip went flawlessly.
Recommended
Highly Recommend
By: Not provided
Reviewed on: 04 Dec 2013
Debbie is fabulous. I have had my best moments with my family because of her amazing trips. Wishing she could deliver all the paperwork not so last minute, but everything else she does is complete magic. Incredible incredible.
Recommended
highly recommended
By: JLo
Reviewed on: 03 Jan 2014
Debbie is an amazing travel consultant. She is ALWAYS available and always truly concerned for her clients and their experience. She gets to know her clients likes and dislikes. She is extremely persistent and does not take no for an answer! Her attitude is always 100% and thats whether she is booking a big trip or one airfare. She is EXTREMELY knowledgeable and whatever she is not aware of she researches! She is patient and a pleasure to deal with!!!!!!!!!!!! We adore her!
Recommended
highly recommended
By: minda
Reviewed on: 05 Jan 2014
Debbie was terrific! She selected a beautiful property that was all that she promised! She also did a great job with golf and dinner reservations. We have used her before this last trip and we have booked our family Spring break trip with her as well. She is our "Go to" travel agent!
Recommended
Wonderful time with the family.
By: GK
Reviewed on: 07 Jan 2014
It was a great trip. Panama is an interesting country for people who have done some traveling. There was a little something for everyone. Ages ranged from 6 to 77 years old. Debbie Elias, put together a lovely trip for our family. We were a group of 10 people. Our accommodations were excellent, the food was good, the travel information given to us was thorough and the tours that she recommended to us were very enjoyable. We could also drink the water without a problem.
Recommended
Highly recommended
By: Dani78
Reviewed on: 30 Jan 2014
I would highly recommend this trip for families. It was the perfect trip for our young family of 5. The kids club was great for our 5 and 7 year old. The room was amazing, ocean front as promised. I would never have known about this place if it were not for Lake Shore Travel. We will be using Lake Shore Travel and Debbie for all of our travel needs.
Recommended
Debbie is great. Highly recommend her.
By: DavidB
Reviewed on: 05 Mar 2014
Recommended
Highly Recommended
By: asmall
Reviewed on: 10 Apr 2014
Debbie did a phenomenal job planning our spring break trip!
Recommended
Highly recommend
By: Bergy
Reviewed on: 10 Apr 2014
Debbie always does a great job. We love her. 
Recommended
Wonderful vacation and Debbie is always helpful!!
By: Not provided
Reviewed on: 01 May 2014
Recommended
Highly recommend
By: Lisa
Reviewed on: 15 May 2014
Debbie's knowledge and hard work really paid off!  She found us a 6 bedroom house in Cabo for a week, with one group staying for the first 4 days, and another group staying for the last 3 days.  The chef and butler were phenomenal and the level of service was excellent.  This house well exceeded our expectations - thank you Debbie!!!
Recommended
highly recommend Debbie
By: Mark
Reviewed on: 03 Jul 2014
Debbie did a great job planning our trip to the Canadian Rockies thru Backroads
Recommended
Great trip - thanks Debbie
By: Ross
Reviewed on: 18 Sep 2014
Debbie did a great trip of planning an amazing trip to the South of France - great and unique hotels and itinerary.
Recommended
Wonderful Great to work with!
By: Spilly
Reviewed on: 17 Sep 2014
Debbie has booked are trips for several years know and always finds the nicest places to stay with the best rate available. I recommend her to all my friends and family. Ever trip goes off without a hitch. The best!
Recommended
Great Trip
By: Bob
Reviewed on: 08 Jan 2015
Debbie is wonderful to work with and always plans great trips for me and my family.
Recommended
5 Star
By: Fred123
Reviewed on: 07 Apr 2015
Debbie recommended for us to stay at the Ritz Carlton Naples Golf resort. There are 2 Ritz Carlton's in Naples. A beach resort and the golf resort which is 4 miles from the beach. The Golf resort is very relaxing and much quieter then the very busy beach resort. The golf resort also is priced at a more affordable level for a Ritz. When Debbie recommends a place and or a resort that I have never been to I mostly take her recommendation. I did on this trip and of course was not disappointed. I have not been to the West Coast of Florida in a long time. I normally would go to the East coast. So I listened to what Debbie said (that the beaches are nicer and its more relaxing and good food). As usual I am happy with her choice.
Recommended
Super Service
By: RS
Reviewed on: 07 Apr 2015
Debbie was a pleasure to work with and very responsive. I would definitely call her again to plan a trip. She was dependable and helpful. Very knowledgable and great resource.
Recommended
perfection
By: micki
Reviewed on: 15 Jul 2015
Everything Debbie suggested and planned was perfect! The best trip we have ever had! I won't plan another one without her!
Recommended
Best Trip to Cancun ever!
By: Peter and the Team!
Reviewed on: 27 Jul 2015
Debbie provided the best information, set up the best tour and helped our family have the best vacation we have had. Thank you to Debbie and all her hard work! She is the best!!
Recommended
Debbie is the BEST!
By: The Lion
Reviewed on: 07 Aug 2015
We had a great trip. The Montage was wonderful.
Recommended
great planning!
By: min
Reviewed on: 01 Jan 2016
Great trip! Debbie has planned many trips for us and we are always impressed.
Recommended
Fabulous! Thorough and Attentive!
By: David5
Reviewed on: 07 Jan 2016
We just returned from a fabuous Backroads tour in Costa Rica. Debbie assisted us in our planning from the jump. She aided in making sure that our many questions for the tour company prior to booking were answered and helped to ensure that we were setting up the right trip for us. As we were a three generation family trip originating from 3 different states, not to mention the various room accomdations needs for the young families, it was somewhat of a complex booking. Debbie was particular estute in seeing that we had some free time for part of our group before our tour officially began and recomended a short 1/2 day guided tour that came with airport transfer. The tour was a terrific way to get acclimated to the country as well as not waste any time and hit the ground running. The Backroads trip was a success and Debbie's assistance getting us booked and organized absolutely contributed there. I recommend Debbie for anyone seeking a travel advisor. Thank you Debbie!
Recommended
China
By: pdid001
Reviewed on: 25 Jan 2016
As always, Debbie finds us the best fare that meets our tight travel schedule. Thank you for everything!!!
Recommended
Great time for all!
By: KLR
Reviewed on: 25 Mar 2016
Everyone in our group (10) loved staying in the MGM SkyLofts! The accommodations were great, and the service was some of the best that I have ever experienced. Debbie did a fantastic job of arranging everything for us, and she was always available if there any issues that came up. She is a miracle worker, and a great travel agent!
Recommended
Debbie Elias-Advisor
By: Tracey37
Reviewed on: 21 Jul 2016
Debbie did an outstanding job. We loved where we stayed, we loved every restaurant she booked and every activity she planned. She really listened to us and put together the exact kind of trip we were looking for. The pace was perfect for our needs. We will definitely keep using Debbie.
Recommended
PERFECTION IN GREECE
By: Morty
Reviewed on: 06 Oct 2016
Travel is innately complicated.....and prone to hiccups or missteps. NOT when you travel on an itinerary put together by Debbie Elias!!! The trip to Greece was, in and of itself, amazing. But, when you combine the logistics of transfers, private tours, restaurant recommendations and the like........you get PERFECTION!!! Nobody is better at what she does in the travel biz than Debbie!!! KUDOS!
Recommended
Another Fabulous trip planned by Debbie Elias!
By: Solydstone
Reviewed on: 03 Jan 2017
We asked Debbie to help us plan a quick winter break trip for our family of 5. We were thinking Central America (Costa Rica, perhaps Panama). We gave Debbie our parameters, dates, budget, level of adventure, etc.). She came back with multiple options that were all great for our preferences. Ultimately, we settled on Belize (which was not on our radar). Our 5-day trip to Ambergris Caye, Belize was fantastic. We had the right amount of relaxation mixed sprinked with great adventure. We parasailed, snorkeled several times (once at night, which was scary and awesome!), kayaked, practiced yoga under a thatched hut on the end of a pier across some of the clearest, bluest water I have ever seen. The food was great. the accomodations were perfect. Debbie, set up all of our transportation, accomdations, golf cart rental and gave us perfect information for getting around the caye. Time to start thinking about our next trip with Debbie!
Recommended
Sandy
By: Sandy 1
Reviewed on: 06 Jan 2017
Debbie always plans a wonderful family trip for us. We all enjoyed ourselves
Recommended
Trip to South Africa
By: Minda gerber
Reviewed on: 20 Jan 2017
She planned an amazing trip for us in and around South Africa. We have used her in the past for other trips and they have all been amazing.
Recommended
great
By: mark
Reviewed on: 10 Apr 2017
easy quick and great result
Recommended
great service
By: jpeters
Reviewed on: 07 Apr 2017
very prompt and profesional
Recommended
Road trip
By: Fred
Reviewed on: 06 Aug 2017
Debbie is a great travel agent. She only sends us to the best places & best resorts!
Recommended
Honeymoon Greece
By: MC
Reviewed on: 14 Aug 2017
Would have liked more responsiveness in initial planning. Once on the trip there were a few hiccups and communication issues that almost ruined the trip. However, we had an amazing honeymoon nonetheless.
Recommended
Africa 2017
By: Morty
Reviewed on: 25 Sep 2017
Absolutely terrific! She "gets it" on every level!! Anticipation, execution, follow up.....no stone left unturned!!!
Recommended
Africa
By: Anne
Reviewed on: 21 Sep 2017
Trip of a lifetime!
Recommended
Insights for exploring all the great cities
By: Deborah
Reviewed on: 08 Oct 2017
Never a disappointing recommendation: hotels, restaurants, tours... always wonderful and no glitches! Love her!
Recommended
Douro River Cruise 2017
By: Ken
Reviewed on: 11 Nov 2017
Debbie was excellent. She was able to answer all my questions without any problem. She arranged for all our travel plans including an extended stay on Porto Portugal at the end of the river cruise portion. Everything she arranged went exactly as planned with on time driver and guide. Both were excellent. As was the transfer from the Madrid airport to our initial hotel. Both hotels were beautiful. The cruise with Ama Waterways was more than we expected. Beautiful scenery and good excursions with very good guides. The ship's staff was excellent, there is nothing we would change if we had the opportunity.
Recommended
Excellent
By: Watrous
Reviewed on: 28 Dec 2017
Love Love Love...Been working with her for last couple of years. She is professional and very knowledgable. Sharon
Recommended
Great as always
By: Becca
Reviewed on: 03 Feb 2018
Details are always great. She's The best!
Recommended
Fabulous!
By: Rusty
Reviewed on: 27 Feb 2018
A last minute request to 'escape Chicago winter' was met by Debbie with professionalism and great customer service. Debbie worked long into the night to find us GREAT accommodations in Tucson...in the heart of season, and Delta tickets for the very next day! I've worked with many agencies before, and never had service of this quality. I shall highly recommend to friends and family. Rusty
Recommended
Debbie Elias
By: Erica Fishman
Reviewed on: 12 Mar 2018
Excellent! She is always helpful, plans fabulous trips and if there is an issue during travel she is on top of it.
Recommended
Review of Ireland/London trip
By: Sharon Koltin
Reviewed on: 06 Apr 2018
It was excellent! We had a great trip - great hotels, restuarants... tours!
Recommended
Amazing in every way!
By: Jpeters294
Reviewed on: 20 Apr 2018
She is amazing in every way, Debbie pretty much know what we want even before we tell her.
Recommended
Family trip to Spain
By: Gingersnap
Reviewed on: 27 May 2018
This was our first time working with Debbie. She planned our hotel, activities, and transportation between cities. Everything was fantastic!! The hotels and tour guides were outstanding, but still affordable. Every detail was taken care of by Debbie and her team. We will use her again!!
Recommended
Girls trip
By: Lisa
Reviewed on: 10 Jun 2018
Debbie was extremely attentive and planned a great girls trip for my friends and I. I would highly recommend using her as your travel agent.
Recommended
Turks and Caicos
By: Bernette
Reviewed on: 26 Jun 2018
This was our third vacation we planned with Debbie. She was fabulous again! She was responsive and patient took extra care and effort to plan our second amazing trip to Turks and Caicos! She helped us get upgraded to an amazing villa at the beautiful Grace Bay Club and even sent wonderful restaurant recommendations. Many many thanks Debbie!!
Recommended
Italy
By: Jamie
Reviewed on: 14 Sep 2018
Debbie was absolutely amazing at planning our 2nd family trip overseas. We loved that everything was planned out to the minute. The whole 2 weeks went without a hitch as we traveled through Italy with 6 people. She listened to our desires and delivered! We will use Debbie for all our trips.
Recommended
Italy trip
By: mindamgg33@gmail.com
Reviewed on: 14 Oct 2018
All 4 properties that picked for us were terrific. The extra activities that we did were great!
Recommended
Debbie's A Star
By: Morty
Reviewed on: 16 Oct 2018
Debbie is an absolute pro! No stone left unturned!! Makes travel effortless!!!
Recommended
Amazing trip to London
By: sobes
Reviewed on: 30 Oct 2018
Debbie was attentive and organized and set us up with the most amazing tour guide and restaurants. Thank you Debbie for making our trip so memorable!!
Recommended
Debbie Elias
By: Erica Fishman
Reviewed on: 03 Nov 2018
Fantastic! She has been helping our family plan excellent trips for many years now.
Recommended
Debbie Elias
By: Erica
Reviewed on: 26 Dec 2018
Excellent! Debbie knows all of the best places to go and knows her clients. I am on the second vacation planned by Debbie this month. Both vacations have been perfect!
Recommended
excellent as usual
By: daddio
Reviewed on: 28 Dec 2018
always a pleasure--a true pro and has never let me down attention to detail second to none
Recommended
Review
By: Duke
Reviewed on: 14 Jan 2019
It was excellent. Shew is thorough in her planning and arrangements and all of her travel arrangements and recommendations were very good.
Recommended
Beautiful Belize
By: Amelia
Reviewed on: 17 Jan 2019
Debbie was such pleasure to work with. She responded quickly to all my questions and was very knowledgeable and patient. She sent us a very well organized itinerary and included very helpful information about the area.
Recommended
Wonderful Advisor
By: Bananas
Reviewed on: 11 Mar 2019
Debbie was so easy to work with and was responsive to our needs. She listened to what we were looking for and gave excellent recommendations. She was incredibly knowledgeable about the resort and able to anticipate our needs. She organized meal reservations and spa reservations. It was a great experience!
Recommended
Great communication
By: Peters
Reviewed on: 12 Apr 2019
I will sume it all in the fact that she is a great communicator, while putting the trip together she is all over the details. Debbie understands what our family wants and needs, all her ideas and input are inline with what we want to do while traveling.
Recommended
Wonderful time in Prague and Budapest
By: Lisa
Reviewed on: 08 May 2019
Debbie booked us at two incredible hotels and the upgrades, free breakfast, and late check out time allowed us to really enjoy our stays. We loved both Four Seasons hotels and they were truly magnificent, location, service, everything. Debbie also set us up with an incredible tour guide in Budapest for a half day tour of the Jewish heritage. And all the restaurant recommendations were top notch!
Recommended
Great job
By: Deb
Reviewed on: 16 Aug 2019
Debbie knows us so well after years of booking our trips that she can anticipate what we will need and what we will enjoy. We always have a wonderful time
Recommended
Tuscany
By: Jon Lewin
Reviewed on: 16 Sep 2019
Everything went great.
Recommended
Best travel agent ever!
By: Dani Yucht
Reviewed on: 22 Sep 2019
Every trip Debbie has planned for us has exceeded our expectations! She is a true pro in her field. We will not travel anywhere without her planning the whole experience fir us. The tours are top notch and truly unforgettable, the restaurants do not disappoint and the hotel selections are spot on.
Recommended
Wonderful to work with!
By: Abbie
Reviewed on: 13 Oct 2019
Debbie came highly recommended to me by a very good friend. She was very easy to work with, is extremely knowledgeable, and had some great suggestions and recommendations. My whole Europe trip went smoothly and I loved the app she had me download with my whole itinerary including recommendations for restaurants, shopping, etc. I will definitely be using Debbie for all my future travels. She's a pleasure to work with!
Recommended
Rosewood Bahamas Bday Trip
By: Marge
Reviewed on: 24 Oct 2019
Debbie Elias was wonderful to work with. She planned this trip perfectly. From suggesting the Rosewood in Nassau to helping us select the perfect restaurants, Debbie knows this destination! We celebrated an 88th Bday and also traveled with a Vegan. Debbie suggested places where there were many choices for all of us. Don't tell the vegan community but our vegan almost ordered lobster one night because he still has a love for it occasionally! Debbie planned for bday deserts to accompany most dinners. She suggested outside excursions for us but we kept this primarily a relaxing vacation. This isn't the first time we have used Debbie Elias. We love her!
Recommended
Great Work
By: Johnny Slivver
Reviewed on: 14 Nov 2019
Very attentive and detail focused
Recommended
Portugal
By: lekminer@aol.com
Reviewed on: 19 Nov 2019
Working with Debbie was great!!!
Recommended
Disney World
By: Disney
Reviewed on: 07 Dec 2019
Always a great trip. She's been most places & has excellent taste
Recommended
Cabo
By: Erica
Reviewed on: 02 Jan 2020
Excellent! I love working with her. She makes every trip perfect!
Recommended
Excellent travel advice
By: Jodi
Reviewed on: 13 Jan 2020
Debbie has the best ideas and sources to make your trip truly unique.
Recommended
Ireland and Paris
By: m
Reviewed on: 11 Jan 2020
Working with Debbie was a total pleasure. Answered all my question with great detail and gave great advice on her ideas about the trip. Which totally assured my OCD husband. Thank you Debbie cant wait for our next adventure.
Recommended
Israel trip
By: The miller family
Reviewed on: 17 Jan 2020
Debbie is the best travel advisor in Chicago. We have used her for many years and she always books us in our desired hotels, plans great sightseeing, meals, etc. and is always available if there are issues while we are on a trip
Recommended
Awesome Trip of the SE USA!
By: Chris T
Reviewed on: 23 Oct 2020
We had the pleasure of working with Debbie last year on a trip to Paris (which was AMAZING). This year, after months of home-officing, we were desperate to get out of the house and knew it would be a different kind of trip due to Covid restrictions. So, we reached out to Debbie for advice. From Charleston, to Palmetto Bluff to Miami.....Debbie had a wealth of information that made visiting new places interesting, easy and fun. We had daily tours and activities, restaurants and the most wonderful accommodations. Everything easily accessible in the APP.....a true pleasure! If you want to take some of the stress of planning, organizing and the 'unknowns' out of your next trip...CALL DEBBIE!!!
Recommended
Great Service, Great advice!
By: Rusty
Reviewed on: 26 Oct 2020
An absolute pleasure as Debbie found a very fair deal at a wonderful Hotel and her additional service in helping suggest and secure dinner reservations was above and beyond. She has earned our business and we are anxious to work with her again!
Recommended
Fantastic experience!
By: K-Fam
Reviewed on: 14 Jun 2021
Debbie is the ultimate professional in travel advisory services. Debbie did a fantastic job of putting our family trip together and her experience in visiting the travel destination beforehand was invaluable. Debbie is very responsive to emails and phone calls and provided good advice as well with dinner and food options in the country. Everything went rather smoothly and when we did have questions or concerns she addressed them herself and with our host travel consultant in the country. We highly recommend Debbie Elias as an agent!
Recommended
Best Place Ever
By: Jane
Reviewed on: 29 Jun 2021
This was one of the most spectacular place that my husband and I have visited. The service, amenities, activities and food were spectacular. We had specific eating restrictions and they followed everything perfectly. We have traveled all over and this was all around one of the nicest places we have been.
Working with Debbie Elias, you will have access to:
- An experienced travel guide whom you can rely on before, during, and after the trip
- Exclusive luxury resorts and properties
- Once in a lifetime experiences
Explore with the Best
Virtuoso Advisors are constantly pushing the boundaries in unique travel experiences.
Alliance programs are unique tailored experiences exclusive to travelers working with Virtuoso Travel Advisors.
learn more