Travel Specialties
Interests
Adventure
Beach & Sun
River Cruising
Destination Weddings
Ocean Cruising
Selling Travel Since
1986
My Background
I've been in the travel advising space for over 35 years, and while I can book travel experiences all over the world, my specialties are groups, destination weddings, private tours, and cruises. I myself are a big fan of the Caribbean (Each island has a distinct flavor), St. Lucia (The scenery and friendliness are great), Costa Rica (Diversity), and Mexico (amazing resorts and tourist attractions). I have now also added Italy to my fav destination.
I have also now done a Danube River Cruise with AMA Waterways.
When I work with clients, I believe in being dedicated, passionate, and honest. Those three things guide every interaction I have. I am also well connected through Virtuoso and my years in the industry. I am a specialist with Starwood, Sandals Resorts, , The Celebrity Cruise Program, and am CTC/ACC accredited.
Places I Have Traveled
Reviews and Recommendations for Kathy Wilton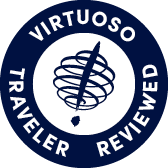 Virtuoso Verified Traveler
All reviews are from confirmed guests sharing exclusive insights
Sort reviews by
Recommended
Exceptional
By: Canadian Traveller
Reviewed on: 25 Sep 2013
Kathy organized an outstanding tour of Istanbul for my husband and I. She took the time necessary to understand what we hoped to see and do with an outstanding tour company. She encouraged us to add a couple nice extras to our trip. Now that we have returned, we are very grateful for her insight. She provided great insight into the city through partners in Istanbul. Thank you Kathy!
Recommended
Highly Recommended
By: Not provided
Reviewed on: 19 Sep 2013
Kathy was extremely helpful and provided us with all the information we needed to make our decision. It's always a pleasure to talk to her.
Recommended
Highly recommended
By: Suecq
Reviewed on: 08 Oct 2013
I really enjoy planning our trips with Kathy. She is always on top of things and keeps me organized when things like payments need to be made. She is quick to reply to emails and is always tolerant of our many questions.
Recommended
By: DarrenP
Reviewed on: 21 Nov 2013
Kathy provided us with quick responses to our questions and was able to quickly meet our needs for our trip . I would highly recommend Kathy for any travel Needs.
Recommended
traveling
By: schaumy
Reviewed on: 23 Nov 2013
Kathy worked hard for our group. She will show different options try her u wontbuse anyone else.
Recommended
Highly recommended
By: margaw
Reviewed on: 21 Nov 2013
Kathy is always very attentive to every detail of our trips. She makes the process "fun". We have utilized her travel agent services for many years - and hope to continue to do so for our future travels. She is a credit to Vision2000 - a real "keeper".
Recommended
Highly Recommended
By: Travel Enthusiast
Reviewed on: 09 Dec 2013
Kathy has been my go to travel agent for many years and she knows what I like and what I want to avoid, always pays attention to the details and often goes above and beyond expectations. Highly recommend Kathy to all my friends and I frequently do!
Recommended
Highly recommended
By: Not provided
Reviewed on: 07 Jan 2014
Very pleased with the efficiency, attention to detail, friendliness, and prompt response Kathy gives. She goes above and beyond to make our holiday fun and enjoyable.
Recommended
Highly recommended
By: wish I could travel more!
Reviewed on: 24 Feb 2014
Recommended
Exceptional service
By: Fancy nancy
Reviewed on: 26 Mar 2014
The first contact with Kathy was most enjoyable and fun. Once I gave Kathy my plans, she went to work and within an hour had my itinerary.  Kathy is very professional and I would highly recommend calling her for all your travel plans. 
Recommended
Hawaiian Holiday
By: Marty
Reviewed on: 01 Apr 2014
Kathy arranged a 3 week holiday that included Air and Hotel with a rental car on the Hawaiian Island of Kauai at the Aston Aloha on the Beach. In addition she arranged a complimentary upgrade to a cottage. The cottage was considerably larger than a hotel room and our lanai (balcony) overlooked Lydgate Park and the beach. Every Tuesday and Thursday we were treated to Hula music and performances from youngsters learning to dance and other entertainment in the band shell in the park. The desk clerk remembered Kathy and spoke  highly of her. We spent 3 relaxing weeks on a holiday that Kathy arranged for us, which cost less than the 2 weeks that we arranged yearly for ourselves in Hawaii. We will definitely be using her services for our next holiday in the Caribbean in November 2014.We have already highly recommended her services  to family and friends and will continue to do so.
Recommended
Highly Recommended
By: Rhonda
Reviewed on: 02 May 2014
We would highly recommend Kathy to help you plan your next trip! She helped us find an awesome resort in the Mayan Riviera that was a great fit for everyone in our group. Everyone had a great time! Kathy helped us consider all the details - from flights, accommodations, & insurance to ideas for excursions & info about proactive measures to protect our health. Thanks Kathy for setting us up with an absolutely wonderful trip! We really appreciate it and know exactly who to call when we need help planning our next adventure!
Recommended
Highly recommended
By: wbrs
Reviewed on: 26 May 2014
Recommended
The Best!
By: Kris
Reviewed on: 18 Jul 2014
Kathy was recommended by a friend after I was having some issues with another travel agent and I'm happy to say that she has been amazing!  Our first trip was to Montreal and Mont Tremblant.  My husband and I had fallen ill while in Montreal and couldn't make it to the hotel in Mont Tremblant.  Of course the hotel had a no refund policy on cancellations but Kathy went out of her way to get  a credit for us as the room was expensive.  Anything that I have asked she has delivered on, from making changes to our reservations to me asking her to look up a thousand and one things because I couldn't make up my mind, to going to work on a day off to book our most recent trip to Paris :)  She has been truly dependable!
Recommended
Highly recommended
By: mw
Reviewed on: 29 Jul 2014
Kathy did everything she could to resolve "issues" created by Viking Travel, i.e.1.Viking cancelled a pre-booked (and paid for) extra leg room seat which was only discovered when trying to prepare my Boarding Card. Satisfactorily resolved at airport (travelled Business Class).2. Viking would not acknowledge a Vision 2000 credit to our shipboard account. In both cases, Kathy went the extra mile to help us - she's "a keeper"!  
Recommended
Caring service
By: Pops
Reviewed on: 05 Sep 2014
Kathy has helped with three trips. Service has been outstanding each time. Always responds in a helpful and timely way.
Recommended
Excellent as always
By: Lynn
Reviewed on: 10 Dec 2014
Kathy delivered everything as promised as always. No travel hiccups whatsoever. Highly recommend her services to all my friends
Recommended
Great Service
By: Dan
Reviewed on: 31 Dec 2014
This was the first time I used Kathy, and she happened to be part of our party on the trip. She did an excellent job making all of my hotel and rental car bookings, as well as the cruise arrangements. She also arranged for some extra perks on the cruise that I don't think we would have gotten on our own. She is also a wonderful person, very personable and pleasant to deal with. We became friends very quickly. I will definitely use Kathy again for my next trip.
Recommended
Expert Travel Advisor
By: Marty33254
Reviewed on: 03 Jul 2015
Ms. Wilton provided great service and ensured we received the seat upgrades that we requested just before our trip. Everything she arranged from the hotel before the flight to all connecting flights worked out very well for us. We really appreciated her sense of humour and it was obvious to us that she really enjoys her work. We will be contacting her shortly to make the arrangements for our annual trip to Hawaii at Christmas time this year.We highly recommend her because of the first class service she gives her clients !
Recommended
Friendly, extremely helpful and efficient
By: suecq
Reviewed on: 01 Jul 2015
Kathy is always so helpful when planning a trip. She attends to any questions or concerns in a timely manner. She is very organized in sending out reminders and notices. Kathy makes organizing our travel plans easy and efficient.
Recommended
Expertly looked after
By: Travel bug
Reviewed on: 29 Oct 2015
Our trip was so well planed, we didn't have a worry in the world. We explained what we wanted our trip to look like and Kathy provided just the best in price range, time available and the company for the cruise. Thanks so much for helping make our trip truly memorable.
Recommended
Kathy Wilton
By: Kathy's biggest fan!
Reviewed on: 30 Oct 2015
Kathy delivered exactly what was expected as always. The only thing that could have been better was the weather.
Recommended
Great trip
By: Peggysue
Reviewed on: 02 Nov 2015
Wonderful trip very well organized and informative from our agent Kathy. Would highly recommend her to family and friends.
Recommended
Great service
By: sharon43
Reviewed on: 03 Jan 2016
Kathy is excellent at her job. Very professional & friendly. Just super.
Recommended
Great Trip March 2016
By: CJ
Reviewed on: 31 Mar 2016
We had a fantastic trip to Bahia Principe. Kathy couldn't have been more helpful. Great recommendations on things to do and see. Thanks so much
Recommended
Totally exceeded expectations
By: Wendy
Reviewed on: 16 Apr 2016
My husband and I now have a new friend in the Travel industry and will, without hesitation, look to Kathy for all our future reservations. Kathy's prompt, professional and helpful guidance ensured that we were fully prepared for our trip without any hidden surprises. We felt totally taken care of and when we had some documentation problems, Kathy took care if it on our behalf. We received friendly emails wishing us Bon Voyage prior to our trip along with follow-ups post cruise. This was one of our most wonderfully memorable trips ever and we must include Kathy as our Travel Consultand for being a part of the reason. Thankyou Kathy, we look forward to planning ur next trip with your expert assistance.
Recommended
More than we expected
By: Mary111
Reviewed on: 01 May 2016
We asked Kathy to help us with our recent trip to Greece. Letting her make the arrangements was the best and she got us a better deal on an upgraded room at the hotel and got our trip back to the airport included when it shouldn't have been. Working with her was a great experience.
Recommended
Always great to deal with!
By: Andre
Reviewed on: 09 May 2016
Kathy always does an awesome job for me when I want to travel! I would recommend her to anyone! Just love dealing with her :)
Recommended
Excellent and efficient customer service
By: Gaye
Reviewed on: 19 Jul 2016
Kathy does a great job getting to know you and your preferences quickly. She takes care of all the details of the trip and gets all the information into your hands. She is warm and truly cares about the customer experience. I highly recommend Kathy as a travel professional.
Recommended
Always on top of things!
By: Kris
Reviewed on: 19 Aug 2016
Kathy has been our agent for a few years now and has planned several trips for us. My husband and I have different travel expectations and sometimes it's hard to choose what will work for the both of us. Kathy knows this and always finds is plenty of options to choose from. She's always quick to respond and is patient when we can't make up our minds (this happens a lot!).
Recommended
Expert Friendly Service
By: Larry
Reviewed on: 11 Sep 2016
I liked working with Kathy. Her knowledge of the river cruise package and excellent follow-up provided me with peace of mind regarding my overall experience with her.
Recommended
Expert in her field
By: dapper
Reviewed on: 03 Nov 2016
Kathy left me feeling confident in where I was going and that I didn't have to worry about one thing, she took care of everything for us! She gave me lots of info on what to do and see which was so helpful. I will definitely be back to see Kathy on our next Vaction!
Recommended
Terrific Holiday
By: Peggysue
Reviewed on: 20 Dec 2016
Kathy did an excellent job for us very well planned and we had absolutely no problems with flights, transfers, ship or anything else. Have used her services for years now and would have no one else plan our holidays. Wonderful person very personable and knowledgeable. Have recommended her to our friends and family.
Recommended
Outstanding
By: Dan
Reviewed on: 09 Jan 2017
Kathy travelled with our group on this cruise and went above and beyond to ensure it was a positive experience. I am very pleased with her performance, and in particular she intervened to my great benefit as I was trying to book a future cruise before departing the current cruise.
Recommended
Eclipse Nov 27th
By: Lynn
Reviewed on: 21 Dec 2016
Cruise vacay met or exceeded expectations. All arrangements were like clockwork. Pre-cruise at Universal was excellent. Thanks Kathy for looking after all the details for us again! Highly recommend using Kathy for all your travel needs.
Recommended
Another great trip!
By: Dodie
Reviewed on: 06 May 2017
Very professional and friendly travel advisor. Frequently checks the booking to ensure tickets have arrived, sends Bon voyage and welcome home greetings. Very pleased with Kathy's knowledge and expertise. Will certainly book with her again.
Recommended
Amazing best travel agent ever
By: Aloha
Reviewed on: 14 May 2017
She is outstanding! The best in the business!
Recommended
Walking through England and Wales
By: Jimbo4LA
Reviewed on: 26 Jun 2017
Kathy is the best when it comes to making independent travvel happen and run smoothly. I wanted to do a series of walking tours in Northern England and Wales, including Hadrian's Wall, the Yorkshire Dales, the Lake District, Snowdonia National Park in Wales and the Wye Valley. Kathy helped me with all the detailed arrangements and made this trip run smoothly, with comfortable accommodations and easy rail connections.
Recommended
A pleasure
By: fun traveler
Reviewed on: 12 Jul 2017
Kathy was wonderful. She addressed all our needs, wishes, and changes as we felt they were needed. I would call her again!
Recommended
Exceeded Expectations
By: Chris and Kat
Reviewed on: 31 Jul 2017
Kathy was a referral from a friend of ours. I've been doing most of our own travel planning online for years and haven't used the services of an agent for quite some time. This time I just plain ran out of time to deal with logistics of hotel research and booking for a Hawaii vacation so we left it all in Kathy's hands. She was professional, proactive, courteous, friendly - all in all a pleasure to deal with. She always gave us the impression that she had our best interests at the forefront of her mind. In the end we had a great time and would definitely use Kathy's services again. We'd highly recommend her to others. Thanks again Kathy for a job well done. Chris and Kat
Recommended
Great Service
By: Traveling fool
Reviewed on: 23 Aug 2017
I have used Kathy's services a couple of times now, the most recent with her booking me an eight day Ecotourism with TucanTravel. All I said to her was I was looking g for some sort of package to Peru that would let me visit both the Amazon jungle and Machu Picchu. Within a day she had found me the perfect excursion to look at. I need up boo!I g the trip through her and everything was smooth and easy. She did all the hard work for me. I would highly recommend Kathy Wilton's services!
Recommended
River cruise
By: Kippy
Reviewed on: 24 Sep 2017
Very good and easy
Recommended
AMA Waterways cruise
By: BBKING
Reviewed on: 09 Oct 2017
She was prompt, efficient and very polite.
Recommended
Dependable!
By: Kris
Reviewed on: 25 Oct 2017
As always, Kathy never disappoints! My last trip to Barcelona was no different. She is always on top of my requests and concerns. One thing I have dealt with in the past is travel agents that leave me hanging, sometimes not responding at all. Kathy is always there, no matter what :) She has been planning my trips for about 4 years now and I will continue to go to her in the future.
Recommended
Fantastic Cruise Experience
By: Mikey
Reviewed on: 24 Dec 2017
Kathy was great from start to finish. She made our travel experience so easy by looking after every detail. We would recommend Kathy to anyone planning a big trip and would definitely use her services again.
Recommended
Excellent, friendly service
By: Donna
Reviewed on: 17 Jan 2018
I was a bit hesitant when I realized my travel advisor was on the other side of the country, but Kathy did an excellent job. She was prompt to respond, and worked to ensure everything was well-organized to ensure a worry-free holiday. Our travel arrangements got a little complicated, with four people going in three different directions at one point, but Kathy made sure we all ended up where we should. I would certainly call her again, and recommend her to friends.
Recommended
The best
By: Fishing222
Reviewed on: 03 Apr 2018
The best I'm not sure what we would do with out her. She makes it look so easy.
Recommended
Italy 2018
By: Faye
Reviewed on: 08 Jun 2018
It was an absolute pleasure! Kathy was very patient with all request changes while in the planning stages and ensured the final itinerary suited all my needs. All the tours, pick-ups, drop-offs, accommodations were in place in Italy and made travelling a pleasure. It was absolutely a first-class trip all the way and it was everything I had every imagined it could be!
Recommended
San Francisco Trip
By: Marty
Reviewed on: 03 Oct 2018
Kathy Wilton has a fantastic sense of humor and knowledge. She ensured we were at a nice hotel that was centrally located for accessing local tourist attractions.She made reservations for us for our meals and activities that allowed us to see the sites of San Francisco at a lesurely pace.We use her as our travel agent on a regular basis and we have never been disappointed when we traveled via her arrangements.
Recommended
our trip to san francisco
By: golf nut
Reviewed on: 12 Jun 2018
great she had everything in order maid our trip enjoyable
Recommended
great advisor
By: dam
Reviewed on: 27 Jun 2018
excellent experience
Recommended
Ireland and Scotland
By: Mary
Reviewed on: 08 Oct 2018
Kathy made the trip so easy to plan, including car rentals, extra hotel nights, and the tour itself. We'll definitely be using her again.
Recommended
Booking Amawaterways River Cruise
By: Jay
Reviewed on: 04 Sep 2018
Excellent experience, Kathy was prompt in responding and quickly and efficiently arranged our whole trip. Was fun and a pleasure to work with. We will definitely work with her again.
Recommended
Kathy Wilton
By: Marg
Reviewed on: 12 Sep 2018
Fantastic! She goes the extra mile, and then some. Give the woman a raise!
Not Recommended
Disappointed
By: On the road again
Reviewed on: 04 Oct 2018
My experience with Kathy Wilton was frustrating,cost me an additional $3,000.00. I found out the last part of my return trip could have been booked so as to cut out one flight and return home on three flights instead of four, they were booked so close together we almost missed our last flight but thankfully WestJet waited for us, which they didn't have to do as we were coming in on British Air from London. Kathy looked after two separate trips and both were frustrating so I will not be requiring her services in the future.
Recommended
Advisor review
By: Grammy
Reviewed on: 12 Nov 2018
It was great working with Kathy. Kathy is very knowledgeable and efficient. She was so friendly and helpful. Even though our contact was strictly via email and telephone, Kathy made me feel as though we had a long term friendship. I had to make changes on our return flights and she made all the arrangements for me.
Recommended
Travel advisor - Kathy Wilton
By: Donzy
Reviewed on: 13 Oct 2018
Outstanding. She was efficient and timely. All arrangements went smoothly including airport transfers, flights, cruise and hotels. I will definitely work with Kathy on our next trip
Recommended
She is great
By: Paul Dionne
Reviewed on: 17 Oct 2018
Had a first contact through Oceania booking. Fast reply, always on top of my requests...so I booked 3 cruises. Great service.
Recommended
Thank you Kathy Wilton!!
By: Abe
Reviewed on: 24 Oct 2018
Kathy is quick, punctual, and seems to be always ready to help, at any distance and pretty much at any time. Things move quickly and she doesn't mind having to go back several times to adjust the itinerary if needed.
Recommended
Stellar service
By: SueP
Reviewed on: 04 Nov 2018
Great - Kathy was very friendly and accommodating.
Recommended
AMA cruise swap
By: satisfiedtraveller
Reviewed on: 07 Nov 2018
Excellent, she was knowledgeable, efficient and her suggestions were awesome.
Recommended
Great
By: AJ
Reviewed on: 22 Nov 2018
Kathy responded promptly and provided all the info I requested.
Recommended
Playa Del Carmen vacay
By: tracie4u
Reviewed on: 20 Nov 2018
Kathy was friendly, helpful and just a pleasure to work with.
Recommended
Booking flights to Asia
By: Tobin
Reviewed on: 05 Dec 2018
Kathy was very responsive and easy to work with--and my situation was pretty challenging!
Recommended
Helpful
By: Hummer1
Reviewed on: 06 Jan 2019
Kathy was good to deal with and all reservations done as requested including transfers. We would use her again and appreciate the free tour that was included in our booking.
Recommended
Las Vegas
By: sydneyvalentino
Reviewed on: 02 Feb 2019
She answered all of my questions and we great to deal with. Very quick to respond and we had a great trip!
Recommended
She came through again.
By: Traveler
Reviewed on: 16 Feb 2019
Kathy has been my travel agent for several years and I will keep using her services. She searches out the best deals and flights when I provide her with what I am looking for. She also suggests alternatives in what I am looking for doesn't quite work. She does all the hardwork I enjoy the benefits!
Recommended
Another great trip
By: Martin
Reviewed on: 01 Mar 2019
This is probably the 5th trip we've booked work Kathy over the last 10 years. She always gives us what we want with nice little surprises thrown in. Will definitely work with her again.
Recommended
Nice trip
By: Fishing 222
Reviewed on: 08 Mar 2019
Very easy and she gives lots of info.
Recommended
Complex plan
By: St Germaine
Reviewed on: 22 Apr 2019
She was great at the tricky bits
Recommended
Job well done
By: RLucy
Reviewed on: 13 May 2019
Kathy assisted with booking all our travel arrangements as requested. She was always available to answer our questions and make suggestions. Our trip went as planned. It was great working with Kathy.
Recommended
Always present
By: paul
Reviewed on: 12 May 2019
Nice e mail follow up. Prompt. Aware of needs.
Recommended
Excellent
By: Gaye
Reviewed on: 23 May 2019
Planned every detail perfectly!
Recommended
Great agent
By: Kim
Reviewed on: 09 Jun 2019
Kathy was very responsive and found us exactly what we were looking for
Recommended
Great trip to Uk & Ireland
By: BJ
Reviewed on: 28 Jun 2019
Very professional and respectful of my time. Responsive whenever I called and left a voicemail. Worked hard to ensure I would enjoy the trip.
Recommended
johnny Reid Cruise
By: cat
Reviewed on: 04 Jul 2019
Kathy was very helpful and arranged our flights, private cars, hotels and some excursions which was appreciated. The only concern was the expensive private car in Berlin but it turns out it was a Luxury car which we didn't need. It was like a limo for a 20 minute ride. I never met her in person but she seemed very friendly and helpful on the phone. Very prompt in getting back.
Recommended
Superior and Friendly Service
By: Pam
Reviewed on: 30 Jul 2019
Kathy Wilton was very friendly and easy to work with. She was very attentive to my travel needs and went out of her way to ensure I was happy. I especially enjoyed her pleasant attitude and appreciated her patience. I strongly recommend her to anyone planning to travel.
Recommended
Great adviser
By: sepideh
Reviewed on: 31 Jul 2019
She was a great adviser. it was my first time trip to Las Vegas and I really appreciate all of her suggestions.
Recommended
Viking Ocean Cruise to Norway
By: Lynn
Reviewed on: 23 Aug 2019
Kathy continues to be a supportive travel agent who makes suggestions to improve my vacation experience and is always professional and attentive. I have never encountered any issues with her bookings or been disappointed with her recommendations. In fact, I've learned that I should listen more attentively cause she knows my travel preferences better than I do!
Recommended
Kathy Wilton
By: Tim hamilton
Reviewed on: 02 Sep 2019
VG+ Prompt and accurate
Recommended
Trip
By: Bolton
Reviewed on: 21 Sep 2019
Everything was good
Recommended
Alaskan cruise
By: Pagan
Reviewed on: 13 Oct 2019
Kathy was excellent.
Recommended
Great
By: Fantastic
Reviewed on: 25 Oct 2019
It is our second time booking with Kathy and it is as if she has known us for ever.....Great suggestions
Recommended
first rate advisor
By: DAM
Reviewed on: 15 Nov 2019
excellent in all regards
Recommended
Great Vacation!
By: lskpdx
Reviewed on: 11 Dec 2019
Working with Kathy was wonderfully easy and she understood our needs.
Recommended
New Zealand
By: Traveller
Reviewed on: 14 Dec 2019
As usual all was good. No hiccups or issues encountered. Accommodations exceeded expectations in some cases, tour operators were all very good. New Zealand is a very easy travel location for English speaking people. Very safe, comfortable and clean, highly recommend.
Recommended
Christmas market cruise
By: Lulu
Reviewed on: 15 Dec 2019
Everything was done efficiently.
Recommended
car rentals
By: jimmy
Reviewed on: 02 Jan 2020
She is a wonderful, friendly, efficient advisor who got things done for me quickly.
Recommended
Trip to Cabos San Lucas
By: Denis Mondor
Reviewed on: 11 Jan 2020
Everything was as explained, Hotel was very good, transportation was punctual, but mostly Kathy was professional, and very accomadating A very good experience.
Recommended
Excellent experience
By: Sonja
Reviewed on: 13 Jan 2020
We had a pleasant and very positive experience working with Kathy. I gave her our specifications, a budget, and within a short time she got back to me with a great offer. When we ran into trouble at the end of out trip (the airline had cancelled our flight due to bad weather) Kathy found us a great substitution within a few hours. I will book future travel with Kathy again!
Recommended
Excellent service
By: DAM
Reviewed on: 29 Jan 2020
We have used Kathy many time and she has always provided excellent service and imaginative suggestions While meeting our requirements First rate
Working with Kathy Wilton, you will have access to:
- An experienced travel guide whom you can rely on before, during, and after the trip
- Exclusive luxury resorts and properties
- Once in a lifetime experiences
Explore with the Best
Virtuoso Advisors are constantly pushing the boundaries in unique travel experiences.
Alliance programs are unique tailored experiences exclusive to travelers working with Virtuoso Travel Advisors.
learn more