Travel Specialties
Interests
Beach & Sun
Family Travel
Food & Wine
Sports & Outdoors
Ocean Cruising
Selling Travel Since
1982
My Background
I've been in the travel business since the mid '80s, so I've had the goodfortune to arrange every conceivable vacation experience for my clients. My forte is cruises and, having sailed with Regent SevenSeas Cruises, Celebrity, Princess, Norwegian Cruise Line, Crystal and HollandAmerica, I'm adept at matching my clients with the cruise line and cruise shipthat best fit their travel style.
In addition to cruise vacations, I arrange all manner of land travel – from pre- and post-voyage extensions to multi-countrytours and exotic adventures, such as safaris.
I consider myself very fortunate to work in aprofession that makes people happy. My clients are the highlight of my career; they become family to me. It's so rewarding when my client-friends return from a trip and tell me they had a wonderful time – and then refer their friends to me.
Places I Have Traveled
Reviews and Recommendations for LynnDee King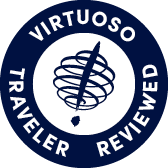 Virtuoso Verified Traveler
All reviews are from confirmed guests sharing exclusive insights
Sort reviews by
Recommended
For novice cruisers, she was a big help!
By: Doug46
Reviewed on: 01 Sep 2015
This was our first cruise and everything came off like clockwork. Despite somewhat dismal weather during the cruise portion and getting sick on Day 3, it was a very enjoyable first (and learning) cruise experience. One piece of advice: use the hand sanitizer often and particularly after using the hand rails! The land tour was excellent, particularly the train from Anchorage. Well organized and a great way to see Alaska. Our conclusions from this trip are: don't pack so much, cruise on a smaller vessel (we don't need he entertainment, shows, etc.). Celebrity was a quality experience, and we enjoyed this trip very much.
Recommended
Alaska land trip
By: charlie62
Reviewed on: 15 Sep 2015
Well planned trip. Great service. Kept informed at each stop.
Recommended
Great history - great time
By: Jerry C
Reviewed on: 03 Oct 2015
LynnDee... Our Danube Waltz Viking Cruise was outstanding. It was our initial river cruise and the first time for me to be in that part of Europe. The excursions were extremely well done, and the dining was was all that we needed. Along with traveling with Leslie & Rich, we met some other couples and had lots of laughs. Beautiful scenery, spectacular architecture, easy traveling to the sites, and an overall fun time. Viking does a nice job in being timely and offering value. The staff is extremely friendly and service oriented, the ship was mostly clean, and we are inclined to do another adventure with them. LynnDee, you were very helpful and professional in answering our questions, and and assisting with the logistics. Many thanks.
Recommended
Unbelievable/unpretentious trip of a lifetime
By: Laurie729
Reviewed on: 01 Oct 2015
A fabulous Un-Cruise Adventure on the Columbia and Snake Rivers (Oregon and Washington) with visits to museums, forts, places of interest - mostly an older age group but some younger generation, too. Relaxed, no dressing up, great food, intelligent and interesting fellow travelers, and a crew willing to do any and everything possible for you. Captain Scott was so great, honoring our request to have a memorial for a friend who died just a month before the planned trip with us. Try it - you'll like it!
Recommended
Very efficient, professional and friendly service.
By: JoAnne
Reviewed on: 04 Oct 2015
LynnDee has been very helpful and professional in every way. She made our planning a very good experience and everything went smoothly. We appreciate her assistance very much!
Recommended
Fantastic - Best there Is
By: Jazz
Reviewed on: 04 Nov 2015
Extraordinary service level. She listens, follows through and never fails to deliver. I've recommended her to just about everyone who cruises AND expects (and appreciates the full service of a consummate professional to plan their travel. So organized and detailed. And, she's an effective advocate if you have a single issue with a cruise line. Have worked with her for ten years and hope to continue working with her for many many more I'd give her a 15 on a scale of 1-10!
Recommended
Excellent service
By: Charles
Reviewed on: 17 Nov 2015
Excellent service, always helpful; would recommend her
Recommended
Responsive and knowledgeable person
By: Dick
Reviewed on: 29 Nov 2015
LynnDee did everything necessary to make our trip planning, departure and return a pleasant experience. She is very helpful and pleasant to work with.
Recommended
Extraordinary Service - Superb Support
By: Jazbo
Reviewed on: 06 Dec 2015
Every detail from pre-planning to post cruise followup was flawless and demonstrated the kind of commitment to excellence in travel that we come to expect today. LynnDee "gets" luxury travel: she attends to every travel nuance with consulate professionalism, experience and courtesy. Advance planning is in-depth and her access to custom tour professionals (domestic and abroad) makes a huge difference in our travel experience. She invests the time to understand how we like to travel and delivers every time. Especially appreciate her mid-trip and post trip followup/follow through. Can't imagine working with anyone else.
Recommended
Great help so far!
By: Bill
Reviewed on: 06 Dec 2015
Have not taken trip yet (Spg'16) - but all preparations have gone smoothly!
Recommended
Wonderful service as always
By: Joe312
Reviewed on: 06 Dec 2015
A perfect trip starting with LynnDee King, and traveling with Regent and Virtuoso. Looking forward to my next Cruise with the same folks. The service throughout was flawless. Most comforting to know that all my needs and questions were addressed before I encountered them giving us the time to enjoy ourselves.
Recommended
A Joy to work with.
By: RCE- KY
Reviewed on: 03 Feb 2016
LynnDee was great. Personable, responsive and knowledgeable. A joy to work with.
Recommended
The BEST
By: Jami
Reviewed on: 01 Feb 2016
The consummate professional, LynnDee King ensured that every aspect of our recent Seabourn trip went exactly as planned. From initial planning, booking, execution (transfers, shore excursions, etc.) and post cruise follow-up, in our opinion, she "rocked". NO one does it better. It's terrific to work with someone who understands your travel needs and translates that (without your having to ask) into reality. When we do encounter service slippages with vendors (yes, Seabourn), she is the most effective advocate for us in addressing our issues. We are "tough"/demanding clients and LynnDee delivers everything that we look for AND with discretion, empathy, and aplomb. You CAN'T go wrong working with her (and no, this not a paid endorsement). She just does it not better, but BEST.
Recommended
Great service!
By: Skip
Reviewed on: 08 Mar 2016
LynnDee has given us great service on our travel needs. She always promptly returns calls and has given us good advice when needed. We will highly recommend her to our friends for their travel needs. She is certainly an asset to the Cruise Specialist team.
Recommended
Another excellent cruise with Regent
By: Foster
Reviewed on: 15 Mar 2016
This was our third cruise with Regent and one of the best. The Navigator is the smallest of the Regent fleet and isn't as stable on the open sea as their other newer vessels, and you can feel vibrations from the drive shafts, especially in the dining rooms and bars. You also feel more of the ocean swells and as a result, you end up feeling uncomfortable at times due to the movement. The butler service in the rooms was excellent and the rooms were clean and serviced well each day without interruptions from the staff. The food in the dining rooms was very good especially the Prime 7. The tours on shore were also done very well with knowledgeable guides. The best tour was in Cozumel which was hosted by Virtuoso. It's hard to beat the all-around comfort provided by Regent, and it's our favorite cruise line.
Recommended
Always professional and kind
By: sadbramer
Reviewed on: 15 Apr 2016
Our recent cruise to the Caribbean (3/29-4/9/16) aboard the HAL MS Maasdam was facilitated by LynnDee King. She is always resilient, cheerful, and helpful, even when I throw huge curve balls at her! We had originally booked the 21 day jaunt, which also had an 11 day option, and we ended up having to change our reservations to the 11 day trip. She took it in stride, as she always does, when I make extraordinary requests of her. She has arranged many cruises for us, and we wouldn't think of looking elsewhere for a cruise agent. Thank you, LynnDee!
Recommended
2016 World Cruise
By: Rick
Reviewed on: 05 May 2016
We had a great time visiting some 40 ports of call. Many of the excursions we took were provided by Cruise Specialists. Not only were the excursions better than the excursions offered by HAL but they were less expensive than the HAL excursions.
Recommended
Every thing was planned perfectly and great attention to detail!
By: twright
Reviewed on: 24 May 2016
Our trip was literally perfect! We were whisked away from the airport to the ship without any wait, our excursions were informative and fascinating, and Lynndee was the perfect communicator throughout the planning stages! I simply couldn't conjure up one thing that was lacking. A true professional that made us feel like family, not clients!!! My whole family thanks you and can't wait to do it again!
Recommended
Trip went well
By: Earl
Reviewed on: 19 May 2016
We had a great time, and Lynn Dee did great
Recommended
Great Customer Service and Friendly
By: Happy Cruisers
Reviewed on: 16 May 2016
LynnDee always provides great Customer service. She is always prompt to respond to inquiries and takes care of the paperwork.
Recommended
Always friendly and professional
By: Susan
Reviewed on: 20 May 2016
LynnDee King has arranged numerous cruises for us in the past, and whether we have issues during our trips or not, none have been related to anything she has arranged for us. This trip to Alaska was perfect. Even the weather cooperated! It was warmer there (in the 60's and sunny) than it was at home. I always recommend LynnDee to friends and family when they are in need of a travel professional.
Recommended
Cruising is the only way to travel
By: zencowboy
Reviewed on: 21 May 2016
It was a wonderful trip. I talked to many folks who were on their 30+ cruise. They all said Holland America was the best line and I believe them. The food was incredible and the service was fantastic. Above all. everyone was very friendly and helpful. I would definately do it again.
Recommended
The Best!
By: jami
Reviewed on: 22 May 2016
From start to finish, LynnDee King gave it her all, ensuring that this most recent trip, as the many others she's helped us discover, plan and execute in the past was A++. She goes out of her way to ensure that "tricky" pre- and post cruise arrangements come off flawlessly. She is one of the most competent, involved travel planners we've ever had the honor to work with and we hope to being working with her for a long, long time to come. You can't find a better travel professional. And, boy does she know cruising!
Recommended
Best service ever on a cruise
By: M Miller
Reviewed on: 13 Jun 2016
Loved the cruise and coordination of our family arrangements. Thank you for the nice dinner at Chops. You will be hearing from my son for planning his honeymoon cruise.
Recommended
LynnDee did everything for us perfectly.
By: Sunshine
Reviewed on: 22 Jun 2016
We had all our information ahead of time and it was the smoothest cruise we have ever experienced--great sights, food, entertainment, and service. The only complaint we had was the laundry room (which needs a security camera as people are so pressed to get their laundry done in a small space with few machines that tempers flare when clothes are left at all in the dryer or washer). It is horrible to be trapped in that small room on your vacation but paying to have your laundry done is very expensive. All the ships need to address this problem that we have been on. Of course many ships have free laundry service if you are in a suite but not Oceana. This is a good reason to only take 7-10 day cruises as then you don't need to do laundry as you can take enough clean clothes in your suitcase to last a week or 10 days.
Recommended
Outstanding
By: Darrell
Reviewed on: 01 Jul 2016
Outstanding Service!! .... When one of our flights was cancelled prior to the trip, she was able to re-book all 6 together through another city. Her responses to our inquiries were prompt and correct...
Not Recommended
Totally incompetant!
By: Fed-up
Reviewed on: 11 Oct 2016
I always book my future cruises with the Voyage Sales Office while on board my favorite cruise line. I only used her for any potential benefits I might get from Cruise Specialists; however, she manages to create chaos every single time. I am convinced it must be deliberate because noone can be as careless as she. In any event, she is history with me. I have kept all correspondence with her so can easily support this review because it is truly unbelievable.
Recommended
My dream trip
By: Jo
Reviewed on: 11 Jul 2016
You did amazing planning my trip. I had the most wonderful time. I did things I never knew I would have the opportunity to do. I went on a float plane over Denali and did a zip line. You took care of so many details and I want to thank you so much. I will book through you again because you made my trip so seamless that I could just enjoy Alaska. Thanks again Jo
Recommended
Fantastic work
By: Sponje
Reviewed on: 05 Aug 2016
Wonderful trip and amenities. My son and family were so thrilled. Thanks so much for everything.
Recommended
Wonderful & Friendly Help
By: Wayne
Reviewed on: 31 Aug 2016
My wife and I were quite pleased with all of the help LynnDee provided us she is very easy and pleasant to talk to. We did have some problems with some of the tours that we thought we were booking from Cruise Specialists which we had no idea until we went on our first tour the that in no way involved LynnDee but something that should be looked into by Cruise Specialists. My wife (Laura) and I sent separate rather lengthy comments today (8/31/16) to Shore Excursions with copies to LynnDee and Cruise Specialists Voyage Hosts Lucia and Henk Barnhoorn. All are top notched in our opinion. But this linking Shore Excursions to Cruise Specialists in such a way that first time folks that use Cruise Specialist needs to be addressed.
Recommended
Great advice!
By: JohnC
Reviewed on: 17 Sep 2016
We had never been on a cruise before and didn't want to book it ourselves online because we prefer human accountability when it comes to our vacation dollars. We are glad we used Cruise Specialists, in particular LynnDee King. She was not like a salesperson at all. She was more like a friend that had been on many cruises and wanted to make sure that we really enjoyed ourselves for our first time. Her tips were helpful and her advice was spot on. We sincerely thank her!
Recommended
A truly luxurious vacation
By: Nancy86
Reviewed on: 16 Oct 2016
We had a truly memorable trip. Seabourn cruise (Montreal to Boston) was staffed with cheerful, friendly, well trained staff; weather was glorious (lucked out) except for one choppy day that caused us to miss Bar Harbour; cabin was roomy and comfortable; tours in and around the ports that were booked through Seabourn were first-rate; food was varied, delicious, and nicely presented. We also liked the fact that almost everything was included, except wi-fi, which was expensive unless you took very few hours' worth. One speaker was excellent; the other was so-so. Skipped most of the entertainment. Would definitely travel with them again.
Recommended
Best of the Best
By: Rick
Reviewed on: 11 Nov 2016
LynnDee is a terrific adviser, primarily because she has travelled/cruised for many years and knows the many things that translate to a pleasurable trip. She is certainly a pleasure to talk to when making a decision about which cruise would translate to the best fit for us, her client. LynnDee is also very quick to respond with every request we have had relative to a specific cruise. She really makes a difference. LynnDee really cares!!
Recommended
love crystal cruises
By: betty45
Reviewed on: 14 Nov 2016
The cruise was great. I noticed when they refunded my shore excursion for Savannah, they did not refund the port charges for that port which we missed. Also When we got to the airport, there were no Crystal representatives meeting the bus to help us with the luggage. This is the first time ever that had happened. I mentioned it in my crystal survey. As I mentioned, they gave us a $250 credit on a future cruise. Since I have several already booked, I can use it for my Christmas/New Year's cruise in 2017, but my neighbor who also went on the cruise may not have another planned for Crystal. He will not get the benefit of that credit. The main reason he was going on the cruise was to go to Savannah.
Recommended
All Inclusive really works!!
By: Jon
Reviewed on: 15 Nov 2016
Excellent service and care! Beautifully prepared meals and offerings.
Recommended
Amazing services & surprises
By: sjcruiser3
Reviewed on: 03 Dec 2016
I've worked with LynnDee on a few cruises now. She's an incredible person to work with. She's sweet, kind & attentive. She has an ability to remember little personal details about you to make you feel like you're the only person she works with. We always walk onboard with great onboard credit & this time there was an incentive to try Chops Grille. This experience changed our ENTIRE trip in the best possible way. Other than the perks, working with LynnDee is always pleasant. She handles my constant needling & pestering with what I assume is a smile as she sounds delightfully kind. Looking forward to planning our next adventure in 345 days!
Recommended
Fun for the whole family
By: Nannalee
Reviewed on: 03 Dec 2016
LynnDee helped us plan a great Thanksgiving cruise for our family on the Eurodam. She is always friendly, knowledgeable and responsive to my many questions. It was so much fun, now she will be stuck with us every year!
Recommended
wonderful meal
By: chronic cruiser
Reviewed on: 09 Jan 2017
great tour, delicious meal, escort very friendly and helpful
Recommended
cruise
By: The stalker
Reviewed on: 01 Feb 2017
Excellent....she listens to what you want and steers you in the direction
Recommended
Definitely!
By: Ducie
Reviewed on: 02 Feb 2017
She was very patient and helpful when, near the end, I became panicky and ineffectual! I had never sailed on RC, and everything seemed so different! LynnDee calmed me down and helped me get out the door! This was, at least, my third cruise booked with her.
Recommended
Another Wonderful Cruise
By: Jazbo
Reviewed on: 12 Feb 2017
LynnDee King is delightful to work with. She understands our travel preferences and anticipates our every need. She gets things done efficiently, effectively, and with superb professionalism. We no longer have to ask, she just gets things done the way we like it. You can't do better.
Recommended
have no idea what this means and coula care
By: this is too stupid to even think about
Reviewed on: 18 Feb 2017
Excellent as usual......she is always on top before I get to any issue
Recommended
From a retired agent
By: BayGull
Reviewed on: 11 Feb 2017
I lost a very excellent Agent several years ago and then I found LynnDee and couldn't be happier. She is an excellent agent and always goes above and beyond
Recommended
Always Great!
By: Wayne
Reviewed on: 16 Mar 2017
Not much that we can say that we haven't before. LynnDee is always easy to work with and thanks to her we actually got upgraded to a Neptune Suite since we did not want an adjoining cabin in the Veranda cabin assigned (to noisy). It was a good 17 day cruise other than the colds we got. We joyed it very much and LynnDee made it go smoothly. We are already working with her on 3 more trips and will continue.
Recommended
Good tips for cruising
By: Sleepling in Seattle
Reviewed on: 19 Feb 2017
LynnDee was very helpful in securing the dates and the cruise itinerary that we targeted to Australia and New Zealand. Our cabin was great, and she threw in some goodies to make it special for us!
Recommended
Rotterdam Cruise
By: CRONIC CRUISER
Reviewed on: 12 Mar 2017
She was very helpful and has already contacted me on another cruise which I booked on board.
Recommended
Rotterdam 21 day
By: Bob
Reviewed on: 12 Mar 2017
Very good service, helpful and on the ball getting everything together.
Recommended
Acceptable but not great
By: George
Reviewed on: 14 Mar 2017
Good but didn't always follow through with questions needing answers
Recommended
The Best!
By: sadbramer
Reviewed on: 30 Mar 2017
We have worked with LynnDee King for years now, and she always bends over backwards to accommodate our wishes, which is not always an easy feat. She is searching alternative cabins as we speak for a cruise we are planning for next spring.
Recommended
World of Travel
By: travelfan
Reviewed on: 28 Mar 2017
LynnDee King has met all of our travel needs for various cruises. She is very knowledgeable and is timely with all information we need. We have enjoyed working with her.
Recommended
Machu Picchu/Galapagos
By: S. American Fliers
Reviewed on: 02 Apr 2017
This was our second major trip using Cruise Specialists and Lyndee King. With her associate, Lynne Bowe, they had everything covered and were ready to answer any of our questions night and day. Example, they noticed that one of our connecting flights to Lima was a bit too tight of a connection. They called us and rescheduled for a flight that made to connection more manageable in the event of any delays. This is a top notch crew!
Recommended
Cruising with Holland America
By: Patty
Reviewed on: 11 Apr 2017
Working with her was great. Was very helpful.
Recommended
Travel coordinator
By: Albert
Reviewed on: 01 May 2017
LynnDee is enthusiastic, knowledge, available and most willing to help. LynnDee makes planning the trip a pleasure.
Recommended
My travel "Angel" LynnDee King
By: Laurie
Reviewed on: 10 Apr 2017
Over the years, I have had assistance beyond belief! LynnDee is always there, always ready, a constant reminder that "using a travel agent is the only way to go!" She's 4 star.....no make that 10 star....as far as I am concerned!
Recommended
Mexican cruise
By: Marcia
Reviewed on: 20 Apr 2017
Absolutely wonderful working with LynnDee! Everything was truly wonderful! She always returned my calls when I had a quick question! She is already planning my next cruise in June!
Recommended
Family Cruise 2017
By: sadbramer
Reviewed on: 05 May 2017
Fantastic, as always! She was able to help us through the insurance issue when we had to cancel for one of our participants prior to the cruise. Excellent TA.
Recommended
Good advisor
By: W&P
Reviewed on: 11 May 2017
We have been dealing with LynnDee since 2011.
Recommended
World Cruise 2017
By: Mel
Reviewed on: 05 May 2017
See always returned my call
Recommended
2017 Grand World Cruise ms Amsterdam
By: Erik
Reviewed on: 05 May 2017
Helpful, friendly, good follow-up on pending issues.
Recommended
World cruise on holland america
By: Sponje
Reviewed on: 04 May 2017
Fantastic. Always on top of everything.
Recommended
Recommendation?
By: Al W.
Reviewed on: 05 May 2017
Consistent, efficient and timely.
Recommended
prinsendam grand med
By: sunshine
Reviewed on: 22 May 2017
I was satisfied with working with LynnDee King, everything was in order. Thank you
Recommended
Med Cruise
By: Gary O
Reviewed on: 14 May 2017
She is highly knowlegable,professional and just plain nice.We couldn't ask for anything more!
Recommended
Great Experience
By: Celeste
Reviewed on: 14 May 2017
LynnDee is always pleasant, patient and informative. Everything you need when planning and re-planning a trip.
Recommended
World Cruise
By: Kathy
Reviewed on: 15 May 2017
Good job Lynndee.
Recommended
TBA
By: okydockie
Reviewed on: 17 May 2017
Fine again, we have been helped on more than occasion.
Recommended
LynnDee
By: Don
Reviewed on: 19 May 2017
She is efficient and works hard to meet expectations.
Recommended
Great advisor!
By: Jim
Reviewed on: 29 May 2017
I have worked with LynnDee for many years now and she always comes through! I used to just book on the cruise's website but LynnDee provides expertise that was lacking by just booking on-line. Good pricing, advice on cabin location and geography is only the beginning. I also like the perks provided on board like Speciality Dining experiences.
Recommended
Regent from San Francisco to Alaska
By: Carole D
Reviewed on: 31 May 2017
Always thorough, and personal... love the ship board credit gift, and sharing how we spent it with LynnDee.. feel like we have a friend in the travel business, even tho we have never mer
Recommended
Belgian
By: Begian
Reviewed on: 05 Jun 2017
The best experience ever.
Recommended
A wonderful trip
By: Muh
Reviewed on: 17 Jun 2017
I have work with LynnDee many times and I am not an easy customer. She is always helpful patient and professional. Always returns phone calls. That is why I always choose LynnDee to book my next cruise
Recommended
Customer Oriented
By: Judith Connell
Reviewed on: 05 Jul 2017
LynDee was very good to work with. She listens to your questions, gets/replies with complete answers, and pays attention to details.
Recommended
Review: Everything was perfect
By: Marcia
Reviewed on: 16 Jul 2017
LynnDee did a wonderful job organizing our cruise and travel plans. We appreciate all she did to make our trip PERFECT!!
Recommended
Best ever!
By: BEST EVER!
Reviewed on: 16 Jul 2017
LynnDee was the best cruise specialist we have ever worked with! So thankful for all the recommendations she made and the service was top notch.
Recommended
Tauck river cruise
By: Golfer
Reviewed on: 04 Aug 2017
Great! Everything got done in a timely manner. A weather delay at ORD caused a missed flight but that wasn't LynnDee's fault. UA re routed me, lugguage showed up only 12 hours late. Tauck was highly recommended to us by LynnDee and others who book through Cruise Specialists. And I highly recommend Tauck after cruising with them. They do everything but breathe for you. Talk about being pampered!
Recommended
Cruise travel agent
By: garuda55
Reviewed on: 07 Sep 2017
Outstanding! She is customer-oriented and responds quickly to booking requests and tiny details that come up later.
Recommended
Cruise Specialists are the best
By: Jtsalley
Reviewed on: 17 Sep 2017
Lyndee King and her Associates worked with us to find the best value for all our cruises and also helped us set up custom personal. tours to sites that we were particularly interested in.
Recommended
Voyage of the Vikings
By: Jim
Reviewed on: 15 Sep 2017
LynnDee was able to transfer my reservation to cruise specialists and stayed on top of everything all the way through the process.
Not Recommended
Grand European Tour Mimir Viking
By: ellie
Reviewed on: 21 Sep 2017
I didn't feel she was knowledgeable enough about this cruise. I had to call twice in order to get our Airline Tkts. in time. Not sure I would recommend her for this cruise.
Recommended
LynnDee Should Be Cloned!
By: Eddie
Reviewed on: 21 Sep 2017
LynnDee is a pleasure to work with. She's efficient, pleasant, quick, and thorough. Without a doubt, she's the best advisor we've ever worked with.
Recommended
Trip of Dreams
By: Sunshine
Reviewed on: 04 Oct 2017
LynnDee King does everything she can to make the trip fit us and our preferences including price, food, location, style, travel preferences, and reminders. She stays on top of the trip before you go and helps plan the next one. We could not be more pleased.
Recommended
Alaska Fun for Seniors
By: Tutu
Reviewed on: 07 Oct 2017
I have worked with LynnDee for many years but this was the first time, as Travel Chair at a CCRC (Continuing Care Retirement Community) that I have been involved with her. Needless to say, I have a lot of admiration for LynnDee but this was more difficult than I thought it would be. It entailed a lot of interaction with residents of the community, including arranging for transportation to and from the ship, lots of "hands on" to help my fellow residents, phone calls, personal meetings, etc. I was the tour conductor for 35 people that I booked with hand-holding, question-answering, etc. When I publicized the meetings and get-togethers, I thought perhaps the travel agent would attend a meeting to become familiar with the clients but I basically did it alone. Again, I am not criticizing LynnDee..........but I paid for a signature suite with a single supplement added on and that was about all I got. Anything else was because of my status with Holland America Line.
Recommended
As Good As it Gets
By: L.J.
Reviewed on: 03 Nov 2017
Being a first time cruise goer, I had lots of questions and LynnDee answered all of them in a swift and professional manner. You know that old saying, "No stone left unturned"; well, LynnDee left no question unanswered. Go with her!
Recommended
Awesome!
By: Sparky
Reviewed on: 13 Oct 2017
LynnDee helped us SOOOO much to get ready for our cruise. From the beginning to the end, she was there to assist with questions.
Recommended
Comments on Lynn Dee. And the Holland America line
By: fjkellam
Reviewed on: 22 Oct 2017
as I said she is quite efficient and thoroughLindy is good at what she does ,unfortunately Holland America seems to be slipping. Staff is great as usual but the food sometimes left something to be desired . No taste because of lack of seasoning because of the age of the majority of the customers?
Recommended
LynnDee King - A very Special Travel Agent
By: Kitty
Reviewed on: 23 Oct 2017
It is always a pleasure to work with LynnDee King. She is well informed and is always interested in helping the customer find the best travel options.
Recommended
Great Advisor
By: Jami
Reviewed on: 06 Nov 2017
LynnDee is a true professional. She knows our requirements and delivers 120%
Recommended
Praise for Travel Agent
By: Garuda55
Reviewed on: 09 Nov 2017
LynnDee is terrific! She has handled my many cruises for a long time. Her advice and assistance greatly enhances my pre-travel and on board experience. I'm a bit of a perfectionist with a lot of questions and she gets the answers quickly, accurately, and that means a lot to me.
Recommended
Always helpful
By: Chris
Reviewed on: 16 Nov 2017
We have worked with LynnDee for several years and she always works hard to give us maximum benefits on all our trips. We can always count on her to represent us whenever we have an issue with any cruise company, to reply to our questions and to do her best for us.
Recommended
Outstanding
By: Sandy
Reviewed on: 29 Nov 2017
It was delightful working with LynnDee King. She was very helpful with all questions we had and returned our calls in a timely manner. Would highly recommend her. Very helpful.
Recommended
Top Notch Service
By: Pattycakes
Reviewed on: 13 Dec 2017
LynnDee is a very efficient and knowledgeable travel agent that will go the extra mile for clients in helping them plan their vacations. Paperwork and boarding passes, along with luggage tags always arrive within 2-3 weeks of our trip. She is able to answer all our questions regarding cruise bookings, luggage and flightease air travel. I would highly recommend her and her agency to anyone.
Recommended
80 days with HAL
By: Jack Miller
Reviewed on: 04 Jan 2018
She gave prompt and knowledgeable answers to my questions. Would I work with her again, Absolutely. Even now I'm coordinating with her on another cruise.
Recommended
Cruise Specialists
By: Traudi
Reviewed on: 28 Dec 2017
GREAT!!!!!!! She is very helpful, she steers you in the right direction. She answers your questions and if she does not have an answer immediately, she will find out and call you.
Recommended
Working with LynnDee
By: Dave
Reviewed on: 04 Jan 2018
Absolutely great. Always on top of what was going on, advise, any and all upgrades, ship credits, excursions etc. just recommended LynnDee to friends and they were equally pleased with her service.
Recommended
Great Customer Service
By: nanc
Reviewed on: 04 Jan 2018
I have worked with LynnDee before and she has always done a nice job for us. On this cruise we needed a little more help with insurance and had a number of questions we needed answered. We will book our next cruise with her as well.
Recommended
Uitstekend
By: Albert
Reviewed on: 05 Jan 2018
Verassend en duidelijk
Recommended
Terrific
By: Josephone
Reviewed on: 28 Dec 2017
She does a great job!
Recommended
Mexican Riveria Cruise
By: N/a
Reviewed on: 10 Jan 2018
Very helpful and knowledgable of our planned trip. There were ten members in our family - all ages - so needs were different.
Recommended
LynnDee is the best
By: Garyo
Reviewed on: 14 Jan 2018
Always responsive and knowledgable.Apleasure to work with!
Recommended
A wonderful professional to work with.
By: leucadia
Reviewed on: 10 Feb 2018
A pleasure to work with such a knowledgeable and professional agent. She always gets right back to you.
Recommended
Another Great Cruise
By: Garuda55
Reviewed on: 12 Feb 2018
She is delightful to work with, very responsive and effective in responding to my requests and inquiries.
Recommended
LynnDee
By: Jim
Reviewed on: 21 Feb 2018
We consider LynnDee a valued friend. She has been attentive, responsive, and professional, and we are completely satisfied.
Recommended
Another cruise
By: cruiser
Reviewed on: 12 Mar 2018
When I had trouble printing my boarding pass, LynnDee was able to get them printed as well as luggage tags. I usually book my cruises while I am on board another cruise, so LynnDee did not have to book my cruise or my air which I book myself. If I ever have any problems with any of my cruises, LynnDee is always very helpful.
Recommended
Life time journey,
By: Canadian Travelor (sask.)
Reviewed on: 18 Mar 2018
Absolutely wonderful, if not for her, I would not have finalized my last Grand voyages , foreign travel can be frustrating ! Visas,passport services, connections, etc: Her follow up prior to departure and back home again was very comforting! Next time I'm going to take her with me!
Working with LynnDee King, you will have access to:
- An experienced travel guide whom you can rely on before, during, and after the trip
- Exclusive luxury resorts and properties
- Once in a lifetime experiences
Explore with the Best
Virtuoso Advisors are constantly pushing the boundaries in unique travel experiences.
Alliance programs are unique tailored experiences exclusive to travelers working with Virtuoso Travel Advisors.
learn more