Travel Specialties
Interests
Beach & Sun
Family Travel
Honeymoons
Ocean Cruising
River Cruising
Destinations
United States - All
Canada
United Kingdom
Aruba
Bahamas
Selling Travel Since
2010
My Background
I am a Travel Advisor with experience planning family vacations, honeymoons, cruises, and European vacations.
I specialize in Disney Travel planning and I am graduate of the Disney College of Knowledge, Walt Disney World and Disney Cruise Line Agent Education Programs. My family travels with Disney frequently and I can share lots of tips and tricks.
I have also planned many cruises with other cruise lines and river cruise lines, escorted tours, all-inclusive resorts, and many other types of vacations.
Let me help you plan your dream vacation!
Places I Have Traveled
Reviews and Recommendations for Laura Slawter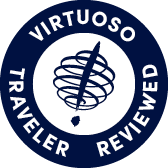 Virtuoso Verified Traveler
All reviews are from confirmed guests sharing exclusive insights
Sort reviews by
Recommended
Fantastic service!!
By: jessied23
Reviewed on: 30 Mar 2015
Laura did an excellent job planning our Disneyland vacation. She listened to our wants and needs and very quickly responded with several great options to choose from. She answered all questions quickly and throughly. She removed all of the stress from our planning and I highly recommend her!
Recommended
Wonderful trip to Dinsey
By: KateC
Reviewed on: 03 Apr 2015
Laura was perfect!! She listened to my families needs and planned a perfect, age appropriate trip fort young family. She thought of everything! We will certainly use her again!
Recommended
Thanks for the magical first Disney trip!
By: Rebecca
Reviewed on: 26 Apr 2015
We are so grateful for all the help and expertise that Laura shared with us as she planned our very first family vacation to Walt Disney World in Florida. Whether it was helping us pick the right days at the right parks, selecting the best resort for our stay or answering about logistics ("How do we get from our hotel to our character dinner?") or about a million silly questions ("So, how do we do THAT again?"), Laura was with us every step of the way to make sure that everything went smoothly and that we would have the BEST experience possible. We will definitely be coming back to Laura for our next vacation. Thank you so much for making our trip so MAGICAL!
Recommended
Patient, very helpful--many questions & changes, precise trip planning
By: Jam15
Reviewed on: 02 Jul 2015
Laura helped us find destinations based on our requirements. Precise planning--no unwanted surprises. If we decide on another trip, we will contact Laura. Already have given her name to friends who are planning a trip. This was a special trip for us and we had confidence in Laura that she would take care of us--and she did!
Recommended
Wonderful Service and Expert Planning
By: BC
Reviewed on: 27 Jul 2015
Laura assisted me with planning a trip to Disney World for my son's 8th birthday. He and my nephew were thrilled with how well planned the trip was from the Fast Pass Reservations to the restaurants we dined at. With Laura's help I came back from the trip under budget which is a major accomplishment considering how expensive Disney World can be. I have already recommended her to family and friends and will be planning a Disney Cruise trip with her for 2016! She is the absolute BEST!!!! Thank you Laura!!!
Recommended
Walt disney
By: Marle
Reviewed on: 14 Aug 2015
It was a wonderful and fun trip
Recommended
Party of 17 please!
By: KendallM
Reviewed on: 13 Aug 2015
Laura helped make our Disney family trip of 17 truly magical. She took care of everything! We didn't have to worry about dining reservation, resort reservation, transportation, park ticket, among other things. The packet she sent before departure was super helpful and allowed us to plan our trip to the tee. She was able to get us every single dining reservation on our wish list, and if you have ever been to Disney, you know this is a feat in itself. Laura took all of the grunt work and headache out of planning, which made out trip so much more relaxed and enjoyable. We will certainly be using her service again! Thanks Laura!!!!
Recommended
EXCELLENT SERVICE!!
By: MARY
Reviewed on: 13 Aug 2015
Laura is a Disney expert. She's very knowledgeable regarding everything you want to experience in whatever budget you have. I have recommended 2 friends to book their Disney vacation with her and I believe they are booked. Thanks again for everything you did for our group of 17.
Recommended
Very effective and responsive!
By: backer44
Reviewed on: 04 Sep 2015
Arranged trips for son and I. Handled the whole process and did a great job all around.
Recommended
Fantastic Disney Trip Planning!
By: SWRunningmom
Reviewed on: 29 Sep 2015
Laura was so quick to answer questions, she knows Disney World well and gave us great tips. I so appreciated her booking fast passes, makeover time and dinners for us! Laura made our Disney plans much easier for me and our family was thrilled! Thank you so much!
Recommended
Expert international trip planning
By: Doug
Reviewed on: 02 Oct 2015
Laura Slawter at Aladdin Travel did a fantastic job making the arrangements for our recent 21-day trip to France and Switzerland. We gave her guidelines during our first meeting and followed them to plan a great itinerary. The hotels and activities she chose were exactly what we wanted, with plenty of time for us to do some exploring on our own. She took care of many arrangements that seemed too complex for us (such as a Seine dinner cruise, a fireworks display at Versailles, a skip-the-line tour of the Eiffel Tower, and a ride on the Glacier Express). She made it easy for us by providing timetables and vouchers to drivers and activities. Before we left, Laura also provided some great travel tips (such as getting a 5-day metro and museum pass) and restaurant ideas. We even got a separate "train itinerary" that was easy to follow for our travels around Switzerland. Everything went off without a hitch. Thanks Laura!
Recommended
Amazing Service!
By: mayaak
Reviewed on: 06 Nov 2015
Laura was amazing! She made the trip planning and execution so easy and seamless. She is very detailed and saved us hours and hours of time. Working with Laura was one of the best decision we made when planning a honeymoon.
Recommended
Exceptional Service
By: Drew220
Reviewed on: 17 Dec 2015
Laura was absolutely amazing helping us plan our recent trip to Disney World. So much so that we already booked our next vacation through her. I highly recommend her to anyone looking to plan a vacation.
Recommended
Awesome
By: Minnie Traveler
Reviewed on: 30 Dec 2015
We had an amazing time!! Laura handled every detail. It made our experience super easy.
Recommended
Expert at her business
By: kab
Reviewed on: 27 Mar 2016
Laura is an AWESOME and highly professional travel advisor. I've allowed her to make my travel arrangements twice and each time she gives 100%. She takes care of all the details and makes sure that her customers are totally satisfied and that their travels will be memories that will last a life time. On a scale of 1 to 10 she gets a PERFECT 10.
Recommended
Disney Magic Expert!
By: Genny
Reviewed on: 06 Jun 2016
Laura was an excellent help for our Disney Trip booking. She helped arrange accommodations for the best value and offered us plenty of options for entertainment and food. Also she gave me great advice and answered all of my questions along the way. Thanks to Laura's expertise my family's first time experiencing Disney World was productive and magica
Recommended
very attentive service
By: DL49
Reviewed on: 10 Jun 2016
After an initial meeting with Laura at Aladdin, she sent recommendations for the budget we gave her. She confirmed that the tour company we picked was good. She handled all the details promptly and answered our questions and concerns very quickly. We will be using Aladdin in the future because of Laura's taking such good care of us.
Recommended
Extremely helpful!
By: rhill
Reviewed on: 26 Jun 2016
Laura was extremely helpful! We had never used a travel agent before this trip, I have always booked myself. I looked online at all the pricing and then decided to give Laura a shot at it. Surprisingly enough she was cheaper than any pricing I found online myself. Not to mention the friendliness, and superior customer service she delivered. I admit I was skeptical, however very pleased with the service she delivered. We had a glitch in our travel plans and she jumped right on it to take care of the issue. She took care of everything so all we had to do was enjoy the trip. She was available by email and phone every time I had a question or concern. We will DEFINITELY use Laura for our travel plans in the future! Thanks again Laura!
Recommended
Laura review
By: Mike
Reviewed on: 15 Mar 2017
Laura is efficient and pleasant to work with
Recommended
Great Trip!
By: KShaffer
Reviewed on: 03 Jul 2016
Laura planned a fantastic Disney trip for our family. She was great to work with, and provided expert recommendations on everything from lodging to fast passes to character meals. Everything was so smooth and memorable once we arrived! We will definitely be recommending her to friends planning Disney trip...and using her for any future trips of our own. Don't do Disney without her!
Recommended
Excellent and Attentive Disney Planning
By: Chris
Reviewed on: 02 Sep 2016
Laura Slawter is an excellent Disney Planner. She meticulously planned our itinerary and reservations to maximize our opportunities at Disney. Everything she suggested was age appropriate to our children, and took our likes and dislikes into consideration. She also worked tirelessly to get us the best possible deal. I would recommend her highly for any family looking to visit Disney on a specific budget.
Recommended
Flawless and speedy agent
By: alyssafrances
Reviewed on: 02 Sep 2016
Working with Laura was a delight. She was friendly, gave great advice, and did it all! From booking hotel, to switching hotels, rooms, dates, adding flights, recommending parks, and restaurants. I literally couldn't have done it without her. Highly recommend.
Recommended
AWESOME SERVICE!
By: DebS
Reviewed on: 12 Sep 2016
Laura helped to plan our trip perfectly! Her attention to detail and response time back with any questions or concerns was above and beyond any service I ever received from a travel planner/agent! She is the ultimate professional! My family and I just enjoyed 11 days of the vacation of our lives!
Recommended
Extremely Well Organized Trip!
By: Kelly 55
Reviewed on: 11 Sep 2016
This trip to Alaska was extremely well organized. The only thing I would have changed would have been to given us 2 days in Denali opposd to one. After a 9 hour train ride, we arrived late afternoon, & had to leave around 1:30 the next day. We could have skipped Mt. McKinley all together as there wasn't much there to do. Overall, it was a wonderful trip with beautiful scenery, new experiences & friendships, & memories to last a lifetime! Great job Laura Slawter & thank you do much for your organization in putting this trip together!
Recommended
Our Disney trip was awsome!!!!!!!!!!!!!!!!!!!!!!!
By: Lisa123
Reviewed on: 19 Sep 2016
For sure if everything goes well we will be going back to Disney Jan. 2018. We stayed at the Animal Kingdom Lodge. Loved it. We had a room with the view of the animals. My grandchildren loved it. The Pool was awesome. Food was great. Thanks to Laura it was a wonderful tirp. She has made the magic possible for the passed two years. Can't wait for her to start planning the next Disney trip
Recommended
The best of the best!
By: ToniaD
Reviewed on: 20 Oct 2016
Laura helped us to plan our first Disney Cruise/Resort/Parks combo. We had no idea what we were doing, but she made it easy. Even hurricane Matthew wasn't more than she could handle. She rearranged what needed to be rearragenged, and assured us that the rest would work out. She was right! Laura will be our agent from now on. She is a gem!!!
Recommended
AWESOME
By: VDavis
Reviewed on: 14 Dec 2016
Best trip ever!!, Laura was so helpful, we literally had everything taken of. I have used her for 2 Disney cruises and our most recent trip to the Magic Kingdom, I highly recommend her.
Recommended
Awesome Service
By: thomasfk322
Reviewed on: 05 Jan 2017
All I can say is, Laura was AWESOME!! Aside from traveling with us, she made my travel uneventful. I will definitely call on her again.
Recommended
Disney/Universal 2017
By: Stephanie L
Reviewed on: 26 Jan 2017
Laura was extremely knowledgeable and helpful. She was very organized and was very responsive at all times. I loved working with her.
Recommended
Travel agent
By: liz
Reviewed on: 03 Feb 2017
Awesome! She took care of every detail and carefully thought through every activity we were considering.
Recommended
Disney Wonder Cruise
By: JRJM
Reviewed on: 15 Apr 2017
Laura did wonderful planning our Disney Cruise! We chose to use her because of her knowledge and experience of many Disney trips. She handled all the details that I would have been unaware of and supplied us with pages worth of helpful suggestions and tips for a wonderful trip. I will definitely use Laura to plan our next vacation.
Recommended
Disney Cruise
By: JC
Reviewed on: 27 Apr 2017
Laura provided excellent service! She was proactive in her communication all along the way, making sure I met the various deadlines for payments and booking activities aboard the ship. She also sent a wonderful "helpful hints" package about a week before our departure. I definitely recommend working with Laura if you are considering a Disney cruise.
Recommended
Disney
By: Dave
Reviewed on: 11 May 2017
Excellent - knowledgeable about Disney - responsive, timely and supportive
Recommended
Laura
By: Tom
Reviewed on: 18 May 2017
Laura is always timely and thorough. It is a pleasure working with her
Recommended
Excellent service
By: Clippy
Reviewed on: 10 Aug 2017
Laura has been absolutely awesome to work with! She did a great job with all of our plans; taking care of every detail. When our outbound flights were delayed due to weather problems; Laura was accessible and able to help us make the necessary adjustments. I would whole heartedly recommend her!
Recommended
Anniversary Getaway
By: ME
Reviewed on: 08 Sep 2017
Laura was enjoyable to work with. She was thorough and followed up on all details we discussed. She delivered more than promised.
Recommended
Julie/ Elizabeth planners
By: Harrison
Reviewed on: 27 Sep 2017
Worked with Julie Hinkle and Elizabeth Holleman. Trip was spectacular. Cannot praise enough the work of Julie and Elizabeth. Few enhancements we talked about but overall guides, drivers, Italian planners excellent.
Recommended
Professional Disney Expert
By: Nathan
Reviewed on: 13 Nov 2017
This is my third time working with Laura and she is always professional, courteous, and quick-to-respond. She is great at getting Disney travelers prepared for their trip. There's so much planning necessary for a Disney vacation these days that new travelers need an expert like Laura. Even experienced travelers can benefit on her tips and knowledge. Plus, she's willing to do the dirty work in your trip planning so you don't have to!
Recommended
Fun in Asheville
By: Shermie
Reviewed on: 11 Dec 2017
Laura did a great job organizing a three day trip to Asheville for us. She is extremely responsive, professional and gave us a great overview of what to expect.
Recommended
Vegas business getaway
By: Mike
Reviewed on: 13 Dec 2017
outstanding, details taken care of flawlessly
Recommended
great
By: Kayla Harris
Reviewed on: 08 Jan 2018
While we did end up canceling our trip due to unforeseen reasons, Laura was great to work with and helped with everything question or ask that I had for her. She has helped the process of starting to book another trip once I have the details finalized, I will be reaching back out to her for future trip planning.
Recommended
Aloha!
By: Aloha!
Reviewed on: 29 Jan 2018
Laura planned out a beautiful family vacation for us in Oahu. We were celebrating many milestone birthdays together and every detail was just perfect.
Recommended
the DR
By: ME
Reviewed on: 12 Feb 2018
as usual, Laura had all of the details worked to perfection
Recommended
Jamaica
By: Tom Nisbet
Reviewed on: 01 Apr 2018
Excellent as usual
Recommended
Hawaii Bucket List
By: Dave
Reviewed on: 11 Apr 2018
Laura was very responsive to our questions and did a great job keeping up with changes and updates.
Recommended
Playa Mujeres
By: Jenny
Reviewed on: 05 Apr 2018
Laura always exceeds our expectations when planning our travels. She takes the pressure off of choosing the right destination or accommodations, and we appreciate having our itinerary to guide us. Thanks, Laura!
Recommended
Disney 2017
By: CM
Reviewed on: 10 Apr 2018
Laura was great. She took care of our hotel, tickets and made some dining reservations. She had great suggestions, was very knowledgeable and even handled booking our Fastpasses. Best of all, she sent us a complete packet before our trip with all of the details, maps etc. She made our first trip to Disney easy. I would definitely recommend every first time Disney traveler working with Laura as it's a lot to understand if you want to make the most of your visit.
Recommended
Excellent advice
By: Laura
Reviewed on: 12 Apr 2018
Laura was outstanding- she answered all my questions, even last minute emails while we were actually on vacation! Her advice and recommendations were excellent.
Recommended
Group Royal Carribbean Spring Break Cruise
By: Klandreth
Reviewed on: 15 Apr 2018
One word "Amazing"!
Recommended
Pro-Active Travel Agent
By: Anna W.
Reviewed on: 16 Apr 2018
Laura was very attentive, responsive and helpful. I would recommend her to anyone!
Recommended
Extremely Helpful
By: GBREW
Reviewed on: 15 Apr 2018
Laura was a dream to work with!! We had 6 different families going on a cruise and Laura helped all of us with our arrangements. She answered all of various questions and kept us all coordinated & organized. She was prompt, efficient, thorough and patient. I will never use another travel agent again.
Recommended
Disney trip
By: Jklein24
Reviewed on: 28 Apr 2018
Laura was amazing! We had never taken our kids to Disney before and she kept us organized and made the trip very easy and enjoyable. I would use her again and recommend her for all future trips!
Recommended
Cancun
By: Cheri
Reviewed on: 04 Jun 2018
Great as usual. She is an excellent travel planner. Will continue to utilize her in the future.
Recommended
Very helpful
By: Christine
Reviewed on: 29 Jun 2018
We have used Laura now for the last several years. She is a wealth of knowledge and great at suggesting ideas. Laura is patient during the planning process and helps make the little changes which result in just the right trip. Additionally, we have called her late on a Sunday evening when flights weren't connecting and she remains calm and helpful throughout an entire trip. We highly recommend Laura!
Recommended
Third trip booked with Laura - and AMAZING as always!
By: Rebecca
Reviewed on: 02 Jul 2018
We absolutely love working with Laura for all of our family vacations. She is incredibly helpful, always has wonderful advice, and makes everything as easy as can be for a busy family of 5 with kids ranging in age from early elementary school through high school. Her communication is wonderful and she quickly answers any questions that we have along the way, no matter how silly! Our trips have always been wrinkle-free, thanks to Laura. Cannot recommend her highly enough!
Recommended
Disney trip
By: Robin
Reviewed on: 24 Jul 2018
Laura was wonderful to work with to plan our Disney World trip! She is so knowledgeable about the process and always so detailed with everything. I would recommend her to anyone!
Recommended
The Best Travel Advisor!!!
By: Dianne
Reviewed on: 30 Jul 2018
Laura is simply the best! We just returned from our second Disney family vacation that Laura planned for us, and both trips were perfect, thanks to her awesome travel planning and advice. From Laura's detailed itinerary planning, to hotel and dining suggestions/bookings, to the many incredible tips and suggestions she provides... my entire family and I highly recommend Laura to everyone. I can't imagine planning a Disney vacation without her invaluable expertise! Thank you, Laura!!!
Recommended
Excellent service/excellent trip
By: Linna
Reviewed on: 13 Aug 2018
Laura's research gave us a range of options for a tour of Iceland. She kept us updated and worked out a great set of plane trips with connections. Laura is patient and helpful always. She responded to every questions and concern promptly and with courtesy. We are very pleased with her!
Recommended
Amazing!
By: Ilaina Rachelle
Reviewed on: 31 Aug 2018
Laura is so easy to work with and so helpful. I can't wait to plan my next trip with her! I can't recommend Laura enough!
Recommended
Disney/Universal
By: Alpita
Reviewed on: 07 Dec 2018
We recently returned from our trip to Disney and Universal. There were 12 of us traveling together. Laura helped us with our planning and coordinating the schedule for 6 adults and 6 kids. All of us had a wonderful time. The trip was truly magical and memorable!
Recommended
Disney Trip
By: Nirav
Reviewed on: 23 Nov 2018
Good job planning and good info packet prior to trip.
Recommended
Satisfied Customer
By: Katy
Reviewed on: 10 Dec 2018
She was very helpful and patient when I needed to make changes.
Recommended
First time working with laura
By: Angel
Reviewed on: 06 Feb 2019
Excellent,super ,and wonderful are just a few of the superlatives I would use to describe my experience while working with Laura . No complaints whatsoever .
Working with Laura Slawter, you will have access to:
- An experienced travel guide whom you can rely on before, during, and after the trip
- Exclusive luxury resorts and properties
- Once in a lifetime experiences
Explore with the Best
Virtuoso Advisors are constantly pushing the boundaries in unique travel experiences.
Alliance programs are unique tailored experiences exclusive to travelers working with Virtuoso Travel Advisors.
learn more
United States - All
Canada
United Kingdom
Aruba
Bahamas
Cayman Islands
Dominican Republic
France
Greece
Jamaica
South Africa
Saint Lucia
Mexico
U.S. Virgin Islands
Peru