Travel Specialties
Interests
Beach & Sun
Family Travel
Honeymoons
Ocean Cruising
River Cruising
Destinations
Ireland
United Kingdom
Aruba
Bahamas
Bermuda
Selling Travel Since
1996
My Background
I've been all over the United States…in addition to Grand Cayman, Nassau, St Lucia, Hawaii, Mexico, London, Wales, Ireland, Switzerland and France, with London being my favorite...and CUBA! I was a flight attendant for Eastern Airlines for 7 years and loved it. My historical travels/memories include flying on the Cuban Refugee Run from Miami to Veradero Beach, Cuba four times a day for a month, while Castro was forcing young women/children and older adults out of the country. "It was very sad to see people leaving their loved ones behind." I am married with two children and two grandchildren. When I am not at Aladdin, I love, love, love to exercise (walking and various activities at the gym) and of course, traveling to see my grandchildren in Kentucky. I also enjoy cooking, reading, gardening and listening to music.
Places I Have Traveled
Reviews and Recommendations for Carla Staples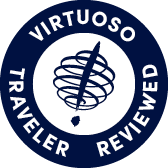 Virtuoso Verified Traveler
All reviews are from confirmed guests sharing exclusive insights
Sort reviews by
Recommended
Very Friendly Service
By: Bill3
Reviewed on: 21 Mar 2015
St.Bart-Great going -bad returning .Wimco rep. Antawn not very helpful. The maid had to show how to operate the TV and lights.Great weather,food and house. On our return Winnair pulled 2 planes out of service and we had to stay overnight in St Martin. Winnair would not pay for the hotel. They gave us a discount rate and booked our return flight the next day. I just got my bag. It went to Toronto Canada on a charter flight. On our return to Charlotte, my car had a flat tire. Other than that, a good vacation.
Recommended
Prompt and friendly service with Carla
By: Bob
Reviewed on: 13 Apr 2015
All most every thing about the trip was very nice. The flight down was smooth and the arrival was good. We had to figure out our own transportation from the airport to the resort, which wasn't too bad. The flight from Myrtle Beach to Charlotte was cancelled which caused problems for them getting there and for us coming back. John's vehicle was supposed to be in Myrtle Beach for us and he had to drive to Charlotte so we had to get off in Charlotte to get his vehicle. We still had to pay for the flight to Myrtle Beach that we didn't need because US Airways cancelled a flight. I called them and they wanted to charge me and Lori $400 to cancel the flight from Charlotte to Myrtle Beach. So we just missed the flight so we would have a ride home. I will not use US Air again unless it is a dire emergency. Carla handled everything very professionally for us, was a joy to work with and we are grateful for that. US Air not so much. Thank you Carla Bob & Lori Lott
Recommended
Good spot
By: Ernie 64
Reviewed on: 17 Apr 2015
Good service, good food, snorkeling was great, diving just OK. Rooms were rustic, clean and comfortable. Most of the time including meals was outside. Local airline was marginal at best . Three of us caught a stomach bug that was going through the staff and that was quite unpleasant. Glad we had trip insurance because we weren't sure everyone could fly home but we all made it. Aladdin took great care of all the arrangements we asked them to. We would go back but not use the same local airline.
Recommended
expert, detailed trip planning
By: mcc
Reviewed on: 27 Jun 2015
Carla did a great job in arranging our family trip to the Bahamas. There were two things that happened that were out of her control, but that you should know about. First, the Comfort Suites on Paradise Island only had one room reserved for us, when the itinerary clearly showed we had 2. I could not locate the reservation number for the rooms on the itinerary, which would have been helpful at check-in. The other incident that occurred was that USAirways changed the departure time of a connecting flight for one of our travelers without informing the traveler or us. He missed the flight due to a delay in deplaning in CLT. The connecting flight had gotten pushed up 30 minutes. Again, Carla did a great job, these events were out of her control, and I am just reporting them to you for future reference.
Recommended
Great Cruise
By: Don
Reviewed on: 16 Sep 2015
The Norwegian ship Getaway that sailed from Miami to Eastern Caribbean was only about a year old and extremely nice ship. The cruise setup by Carla Staples worked out perfectly for our family of nine. Everyone enjoyed the many places to have dinner together and all the other things to do individually on ship or on the places where stops were made. Lot cheaper to get guided tours available when you get off the ship than using tours arranged by Norwegian.
Recommended
Trip of a lifetime
By: CDB
Reviewed on: 03 Aug 2015
Carla was a great help in planning my family vacation. In fact, my boyfriend and I would not have had the wonderful trip that we did had it not been for Carla's planning and obvious expertise in the field. I'm very thankful to her for giving us a trip that he and I will always remember.
Recommended
Carla did a great job (as always). Trip was wonderful.
By: Paul
Reviewed on: 11 Aug 2015
Our trip to Aruba was fantastic. All the arrangements were perfect...no problems. Hotel property, food, beach, ALL were fabulous!
Recommended
Fantastic Trip - Well Planned
By: Tim
Reviewed on: 02 Aug 2015
Carla did a fantastic job planning the trip. From the flight itinerary to hotel reservations, everything was flawless. I will certainly use Carla as I plan for future trips. Tim
Recommended
Carnival Cruise
By: Sam
Reviewed on: 20 Aug 2015
We had a BLAST on our cruise. The stateroom was an interior but there was plenty of room for 2 people and the amount of luggage we brought! The staff on the ship went above and beyond to make our trip memorable and exciting. I would LOVE to go back on a cruise with the EXACT same staff! Carla did a FANTASTIC job coordinating this trip for us and I will be using her again in the future! Thanks so much! Sam T.
Recommended
Very Helpful and Knowledgable Agent
By: sbp2
Reviewed on: 25 Aug 2015
Had no issues with Carla when booking the trip, but 1 situation where my Debit Card was over charges on my final payment, which Ms. Staple quickly realized the mistake and had a refund check to me in a timely maner.
Recommended
St Lucia
By: Thomas
Reviewed on: 28 Aug 2015
Carla did a great job of planning our trip. We had a great time in a beautiful location. I would definitely use her again for our next trip. Thanks.
Recommended
Excellent service
By: Nedia Bug
Reviewed on: 17 Sep 2015
Carla was wonderful as usual!! She is definitely excellent to work with and ALWAYS EXTREMELY PLEASANT!! I would not want anyone else to handle my travel planning.
Recommended
Expert, professional & Friendly Service
By: Andy 6159
Reviewed on: 24 Sep 2015
We highly recommend Carla as a very experienced and professional Advisor. This was our first cruise and her advice and recommendations were invaluable. As a result the experience exceeded our expectations and we had the most wonderful vacation.
Recommended
A true professional!
By: Mark R.
Reviewed on: 21 Sep 2015
Carla was a true professional and an absolute delight to work with! Carla planned my honeymoon from start to finish and created a true dream vacation. The entire process of reviewing potential locations, making a final selection and arranging logistics was seamless. Carla made my wife and I feel as if we were her top priority at all times. Further, it is evident that Carla is very wise in her selection of travel partners. The top notch customer service did not end with booking our trip. From the private transportation that picked us up at the airport and throughout our entire trip we felt like royalty. Work with Carla to plan your next vacation, you will not regret it!
Recommended
Bahamas cruise
By: Jordans
Reviewed on: 18 Oct 2015
Carla was wonderful to work with, easily accesible for questions and our cruise was awesome!
Recommended
Awesome Service
By: Lisa
Reviewed on: 16 Oct 2015
Carla was fantastic! Always considerate, polite, knowledgeable, and accessible. When I start planning my next cruise, she is the lady I'm calling.
Recommended
Fantastic travel planner
By: Hhernand
Reviewed on: 03 Nov 2015
Carla did a great job planning our last two vacations. She had personal knowledge of all the resorts we stayed at and was very quick to respond when we needed to make changes. We stayed at the most beautiful resorts and she booked the best luau on the island when we stayed in Hawaii. We were very pleased with her services. She does a wonderful job and we will recommend her to anyone who wants a great vacation experience.
Recommended
Perfect Trip
By: Tim
Reviewed on: 13 Nov 2015
Carla did a great job! Beautiful place, flights and transfers went off with out a hitch! Great Experience at the Excellence Resort in Punta Cana. We are going back! Caution: Pay cash for services at the spa. Since it was all inclusive I used my traveling credit card one time at the spa, 12 hours later charges were being made on it in Florida. Coincidence???? Carla has always done a great job for us on all our trips!
Recommended
Extremely supportive
By: Piercesnana
Reviewed on: 20 Nov 2015
I can't say enough good things about Carla and the help I received in planning my trip. Although there were bumps on the trip they were not things she caused or could have prevented and yet she went out of her way to minimize any problems and saved the day more than once. Her availability was amazing and she was willing to communicate with me in the most convenient form and at the most convenient times for me. This made getting answers quick and easy. I will always appreciate her help in planning our once in a life time family trip and have already recommended her to other friends and family. Thanks Carla
Recommended
Wonderful experience
By: M&LC
Reviewed on: 03 Dec 2015
Great job advising and planning our trip for us. Carla's expertise allowed us to enjoy our trip without worry. Good job Carla and Aladdin Travel
Recommended
Expert and friendly
By: Cindy 0520
Reviewed on: 31 Dec 2015
We had a great time on the trip that Carla helped us plan and schedule. Disney at Christmas time was great but VERY crowded. We are looking forward to our next trip :-)
Recommended
Good Service
By: UMP70
Reviewed on: 07 Jan 2016
The vacation was great. The only thing, we were told our room would overlook the animals. It did not, we had a great view of the parking lot. Other than this, dealing with Carla, all the folks at Disney were great.
Recommended
Carla Staples is a Wonderful Travel Agent
By: Cathy-b
Reviewed on: 22 Jan 2016
Recently, my husband and I asked Carla Staples to arrange a trip for us to Hawaii; we had an academic conference in Waikiki, and this coming year is our 20th wedding anniversary. Our flight itinerary was reasonably priced, the hubs and flight times were convenient, and they allowed for browsing in the Newark Airport (surprisingly nice) before flying to Honolulu. Everything that Carla arranged went smoothly, and we highly recommend her to you. Even for shorter flights, we call on Carla, since she often discovers good deals. Flights we have booked through Carla over the past four years include: Puerto Rico, Santa Barbara, Atlanta, Winston-Salem, and Hawaii. We hope you have the pleasure of working with this gracious lady!
Recommended
Awesome vacation
By: Ellen
Reviewed on: 25 Jan 2016
We had an amazing time. Excellence resort was great. Wonderful service and a beautiful beach.
Recommended
Wonderful Trip
By: Paul M
Reviewed on: 12 Mar 2016
We had a wonderful and enlightening Tauck tour of Vietnam, Cambodia and Thailand. Tauck is first class.
Recommended
Review
By: Matthew
Reviewed on: 07 Apr 2016
The trip was great, and Carla did a wonderful job helping secure 6 different rooms for 15 people on the say cruise. As always she does a great job for my vacations and will always book with her.
Recommended
Very professional and efficient
By: Suz08
Reviewed on: 18 May 2016
Carla was most helpful in planning our recent trip to Italy. Her recommendations were spot on, and we were very happy with our tour. She answered all of my MANY questions, and prepared us very well for all aspects of our trip.
Recommended
Proficient Service
By: Traveller
Reviewed on: 26 May 2016
Carla did well in responding to our questions and concerns. She also proficiently made new arrangements when our first tour was cancelled, then asked Globus to credit us with the whole-dollar amounts of the airline penalties for rescheduling our flights. She made motel reservations for us before and after our tour.
Recommended
Carla is wonderful in every way as a travel consultant!
By: Tad
Reviewed on: 29 May 2016
Carla helped us to schedule a riverboat ride up the Rhine River. We also spent 2 nights in Lucerne and 2 nights in Zurich. The entire trip was spectacular. I highly recommend the entire experience.
Recommended
Wonderful Expert Service
By: Walter&Linda
Reviewed on: 09 Jun 2016
Our Hawaii trip for our 40th anniversary was awesome. Carla was extremely helpful in getting this trip lined up for us -- she was awesome and paid very close to the questions and provided all the details we needed. We will definitely use Aladdin again and hopefully Carla -- she is an awesome representative for your company. Thank you!
Recommended
Expert friendly service.
By: $Nati
Reviewed on: 11 Jun 2016
The travel expertise was one of a kind. Everything that she planned was excellent and right on the money. The places that she set up and the food restaurants were so tasty. Great job Carla. You really knew a ton about Disney. I will definitely be using her for my next trip. Can't wait!
Recommended
Great trip arranged by Carla at Aladdin
By: Louise
Reviewed on: 05 Jul 2016
Our trip to Italy was great. Carla did a great job and answered all my questions. The trip arrangements were great. All details were handled so all I had to do was enjoy myself.
Recommended
Excellent experience
By: grey56
Reviewed on: 14 Jul 2016
The 4 day cruise to the Bahamas was wonderful! Being first time cruisers, our family of four, we all found the food, accommodations, crew, shows, excursions top notch! The ship experience was really great - we were centrally located on a middle deck so we could take the stairs in almost every instance and not have to wait on elevators. The CocoCay excursion was great - perfect weather, beautiful water and loads of fine food. The check in and the check out process went very smooth. Carla prepared us very well for expectations and paperwork requirements. Many thanks to her for her guidance and wise counsel!
Recommended
Great
By: Ian
Reviewed on: 13 Oct 2016
Carla was great, as usual. She checked in on me since there was an active hurricane in the area I was cruising. Always professional and always going out of her way to make our trips enjoyable.
Recommended
Great services !!
By: puntacanabound
Reviewed on: 15 Dec 2016
My wife and I celebrated our 31st year anniversary in Punta Cana thanks to Carla Staples. She planned our trip with expertise. The resort accommodations were wonderful. My wife and I look forward to visiting with Carla in the future for more coordinating arrangements. We would recommend her to all friends and family. Great work Carla. We thank you so much.
Recommended
Carla Staples
By: Susan
Reviewed on: 13 Mar 2017
Excellent! Carla was very friendly, efficient, and knowledgeable. She gave us quite a few options to choose from, keeping us within out budget. I also had a last minute problem with my passport but Carla quickly responded to my panicked call and had my ticket reissued to match what passport services had given me. (just a middle name discrepancy). The next time we travel, we'll contact Carla again to book.
Recommended
Alladin
By: little bit
Reviewed on: 19 Mar 2017
Who is Carla Staples?
Recommended
Carla Rocks!!!!
By: Maui Monster
Reviewed on: 21 Apr 2017
Carla is wonderful. She leaves no stone unturned when planning a vacation.
Recommended
Carnival cruise
By: Lori
Reviewed on: 22 Apr 2017
Carla spent a lot of time answering my questions and making sure we understood everything. She met with me in person and I was never pressured into anything I didn't want to do. She was quick to respond back to my emails and texts. She picked a fun cruise for us within our budget and my family really enjoyed it. Carla was great and we will definitely use her again.
Recommended
Excellent travel agent
By: Beth M
Reviewed on: 13 May 2017
Carla was easy to work with and planned a perfect trip for my husband and me. Every detail was tended to, all the arranging of transportation and guides were perfectly planned. I would definetly use Carla again and recommend her to friends.
Recommended
Hawaii
By: Tiff
Reviewed on: 10 Jun 2017
Working Carla is always an absolute pleasure! She is very efficient, promply replies to emails, and is very knowledgeable. Our family trip to Hawaii was a dream, and we have Carla to thank for this! Our family initially worked with Carla in 1999 when she helped plan our trip to Jamaica, and we will continue to work with her as long as she's with Aladdin. Carla is quite an asset to Alladdin Travel, and I look forward to working with for future vacations! Thank you Carla!
Recommended
Hawaii Trip
By: Evelyn
Reviewed on: 26 Jun 2017
It was a pleasure working with Carla. I get very anxious and worried when it comes to my trips and she was very pleasant and listened to all my needs. She was also very positive and was able to reach her either via phone or e-mail. I enjoyed my trip and the resort that was booked was very nice. I would definitely use Carla again. Thanks Carla!! :-)
Recommended
Italy trip
By: Chuck
Reviewed on: 26 Jun 2017
Excellent. Very accommodating and prompt responses. Superb trip that went without any problems. Definitely recommend without reservation. Chuck Harris
Recommended
Bahamas
By: Happy 1
Reviewed on: 03 Aug 2017
It was great working with Carla. She was very knowledgeable and helped me book what I wanted.
Recommended
New England and New France - Family Cruise with Holland America
By: New England and New France
Reviewed on: 30 Jul 2017
Carla exhibited patience and professionalism and was responsive in every way.
Recommended
Great
By: Jim
Reviewed on: 31 Jul 2017
Easy, she answered all questions with a smile.
Recommended
Carla Staples Travel Agent Extrordinaire!
By: Fresh
Reviewed on: 05 Aug 2017
Very cordial and easy to do business with.
Recommended
Trip
By: Moe
Reviewed on: 10 Aug 2017
Excellent. We loved our Trip! Everything went smoothly. Thanks
Recommended
Busy no time ...let Carla plan it!
By: Travel bug
Reviewed on: 08 Sep 2017
Very efficient and available when needed. Helpful and suggested alternative places for other destinations to experience. Looking forward to another trip.
Recommended
US Open
By: Glenda
Reviewed on: 16 Sep 2017
Carla was very helpful, she provided options and feedback to numerous questions. Very pleasant and professional. She simplified my last minute trip planning and process.
Recommended
Travel Professional
By: Tee
Reviewed on: 18 Sep 2017
She was wondetful! She answered all my questions and made travel planning so easy.
Recommended
Hawaii
By: Linda
Reviewed on: 20 Oct 2017
Great. She listened to what we wanted to do in Hawaii and tried to make that happen. She was also knowledgeable about the places we wanted to visit and made recommendations about rental cars, things we might want to consider doing, etc. She helped us put together a memorable trip.
Recommended
Fantastic experience
By: Heather K
Reviewed on: 22 Oct 2017
Worked with Carla while planning Honeymoon to the Dominican Republic! Carla was so knowledgeable and always presented us with many different options! Will definitely be using Carla for every vacation we take!!
Recommended
vacation with Carla
By: Haley
Reviewed on: 25 Oct 2017
Carla is the best! Always willing to help us. She always offers excellent advice and travel tips.
Recommended
The Suite DEAL
By: MAXXWELL
Reviewed on: 10 Jan 2018
Working with Paula was GREAT!! We had an issue with our rooms that we paid in full , with the description of what types of rooms we made at reservation time before traveling to the resort . Email Paula with the problem on a Sunday , and she responded immediately and tried to correct the issue . The resort in Punta Cana wasn't to helpful . We paid for two swim up rooms . Which we were finally awarded one of them, two days later on a 7 days resort stay . Very disappointed paying ALL that money , and not receiving the "suite deal" that were on our reservations . Thank you again!! Paula for attempting to help us. But once you out of the country , it seems nothing can be done from a third party .
Recommended
Carnival Magic Dec. 16- 23 Sailing
By: Shenedia
Reviewed on: 30 Dec 2017
ANYWAYS AN EXTREME PLEASURE!!
Recommended
Client
By: Ann
Reviewed on: 29 Dec 2017
She was an amazing consultant for helping to plan our Disney trip! She is knowledgeable and lends a kind listening ear for the many questions that I sent her way! I would certainly recommend her to anyone! Especially a grandparent that tries to plan a fun and exciting trip for their grandchildren. The accommation met our needs and the meal plan was exactly what we needed. A perfect planned trip with reduced stresss for us.
Not Recommended
Disappointing
By: OB
Reviewed on: 04 Mar 2018
As a first time international traveler and using a travel agent there were issues that I was not expecting to experience. To begin with, in the process of paying for my trip, which were installments every month leading up to the trip, I was charged additional expenses. These expenses were due to being charged for another individuals flight that had nothing to do with my own trip. This incident caused my account to enter overdraft status that I assumed was fraudulent activity. I had to go through the process of having my card reissued and updating all of my monthly automatic bill pay activities. This was a serious hassel to take care of. Furthermore, once my trip was paid for I was assured everything was in order. A week before our flight I was charged a fee for a transfer that we needed. It was not the idea of being charged but how it was done. She charged my account and then proceeded to send an email stating what she had done. I could use this agency but with a different age
Recommended
Very helpful
By: M&M
Reviewed on: 11 Mar 2018
Carla was great to work with in getting a great deal on our cruise. Very through
Recommended
London-paris
By: Chuck H
Reviewed on: 25 Mar 2018
Outstanding. Effient. Easy. 100% satisfied. will definitely use her help again. Have worked with her twice and had 2 amazing glitch free trips to Europe. Has picked perfect places to stay every time. Transfers from airport and train stations to hotels have been perfect.
Recommended
Catalonia Royal Tulum
By: Twinkle
Reviewed on: 29 Mar 2018
It is a pleasure working with Carla. We email her with what we want and she takes care of everything! It's also comforting to know if we should ever need assistance while on on trip she is available. We will continue to use her services on future trips/vacations.
Recommended
Punta Cana,
By: Kelly
Reviewed on: 04 Apr 2018
Carla was good as a travel advisor. She gave us the information that we needed so that we didn't feel uncomfortable going into a foreign country. There were a couple of things that didn't get arranged as requested such as our seating on the airplane.
Recommended
Carla Staples
By: Judy H.
Reviewed on: 12 Apr 2018
Carla was extremely easy to work with. She listened to what we wanted and made sure we got exactly what we asked for. Everything was perfect!
Recommended
Great Travel Agan
By: Sis
Reviewed on: 07 May 2018
Although, we personally have had little contact with Carla for this trip, we did get numerous emails as needed and she worked greatly with my Sister in Law who traveled with us. Due to missing a flight, she was very responsive in getting us a flight home.
Recommended
The Palms - Turks and Caicos
By: Craig B-HCAPIII
Reviewed on: 07 May 2018
Carla was excellent. She responded quickly under a fairly tight deadline. In addition; after her first quote, she went back and revisited with another tour company and was able to secure free transit to/from airport and $100 resort credit. Most importantly, she was able to get a pool view room that was also high enough that it provided an ocean view - outstanding. She was kind, candid and very knowledgeable about the location, property and Turks and Caicos island. I have already recommended her to another co-worker who is planning a trip and would use her again in a second for my next big trip. She is asset to Aladdin Travel.
Recommended
Outstanding advisor.
By: traveller
Reviewed on: 12 May 2018
Working with Carla was a pleasure. She was responsive, knowledgeable, and sincerely interested in making sure we had a great trip. We will continue to call on her as our advisor for future cruises.
Recommended
Jamaican Paradise
By: Sara R
Reviewed on: 15 May 2018
Carla found us an incredible location for our girls' trip. It was a dream destination and we had an amazing time! She ensured we were prepared and handled all the details.
Recommended
Paris trip
By: violincello
Reviewed on: 27 May 2018
Wonderful. Very informative, and everything worked out perfectly
Recommended
Scotland and Ireland Dream Vacation
By: Lonnie
Reviewed on: 14 Jun 2018
Carla is absolutely awesome to work with. She is always attentive to what I want in a trip and I can tell she is invested in me having a great experience. She is so warm and easy to talk to. She answers all my questions and never makes me feel silly for asking them. She is fantastic. I tell all my friends and coworkers about her and recommend her services to every persons I possibly can. Carla helped me plan my dream 40th birthday trip to Scotland and Ireland (along with many others) and I will always adore her for that! My trip was amazing and so is she. Carla, you are a true rockstar!
Recommended
Tour operator review
By: Karen
Reviewed on: 22 Jun 2018
Carla was wonderful to work with, she had great suggestions and ideas and we ended up with a fantastic package and had the best time of our lives on the trip.
Recommended
Biking River Cruise
By: Liz C.
Reviewed on: 21 Jun 2018
Fabulous! Carla helped us through the whole process. She was great!
Recommended
New York Trip
By: Anita
Reviewed on: 13 Jul 2018
It was great. Carla covered all my concerns about traveling. She is great at planning a trip according to your needs.
Recommended
Great job Carla
By: Louise
Reviewed on: 08 Jul 2018
Carla was great and very easy to work with.
Recommended
Viking Trip
By: Brent
Reviewed on: 15 Jul 2018
Carla was easy to work with
Recommended
Princess cruise to Alaska
By: Willie B
Reviewed on: 28 Jul 2018
She was a pleasure to work with. She answered all our questions and found us an awesome trip to Alaska!
Recommended
Fjords Cruise
By: Jimbo
Reviewed on: 04 Aug 2018
Carla did an excellent job of making arrangements for our trip. I tasked her with making airline and cruise arrangements for my son, daughter and two granddaughters. Other than the fact that my son's luggage didn't catch up with him until the day after he returned to Greensboro and my daughter and one granddaughter didn't receive their checked luggage until the fourth day of the cruise, our trip was excellent. Holland America provided a most enjoyable trip. Carla did an excellent job of providing the expected services.
Recommended
Alaska Cruise
By: LG
Reviewed on: 09 Aug 2018
Carla was wonderful to work with. She was responsive, knowledgeable, helpful and the ultimate professional trip advisor.
Recommended
Riviera Maya vacation
By: Elizabeth
Reviewed on: 09 Aug 2018
Carla was wonderful to work with as we planned our vacation to Riviera Maya! She was always quick to respond if I had any questions. She took time to explain questions I had about traveling out of the country. Our flights, transportation to and from the airport, and hotel stay were seamless. I would highly recommend using Carla for your travel needs and I hope to again in the future!
Recommended
Great Advisor from Winston-Salem
By: Cb
Reviewed on: 25 Sep 2018
Carla always finds the best fares and routes. We depend on her for trips to conferences, Europe, holiday gatherings. We recommend her highly!
Recommended
Punta Cana
By: Angie
Reviewed on: 08 Oct 2018
I would definitely recommend for anyone to book a trip with Carla, she made it easy and we had no worries. She was quick to respond to questions through email or by phone. When I choose to on vacation again it will definitely be through Carla!
Recommended
Carla Staples
By: Shenedia Mitchell
Reviewed on: 21 Dec 2018
Working with Carla is ALWAYS an A+ experience!! She is wonderful!! She pays attention to details, understands our needs and is extremely knowledgable! I couldn't ask for a better agent!
Recommended
Jaco, Costa Rica
By: Ted
Reviewed on: 08 Jan 2019
Fantastic...worked with us, answered our questions. We did a last minute trip so everything was hectic but she gave us options and lots of information.
Working with Carla Staples, you will have access to:
- An experienced travel guide whom you can rely on before, during, and after the trip
- Exclusive luxury resorts and properties
- Once in a lifetime experiences
Explore with the Best
Virtuoso Advisors are constantly pushing the boundaries in unique travel experiences.
Alliance programs are unique tailored experiences exclusive to travelers working with Virtuoso Travel Advisors.
learn more
Ireland
United Kingdom
Aruba
Bahamas
Bermuda
Cayman Islands
France
Saint Lucia
Switzerland
Mexico
Cuba