Travel Specialties
Interests
Adventure
Food & Wine
Safari
Independent Tours
River Cruising
Destinations
Australia
Antarctica
Botswana
Cambodia
Costa Rica
Selling Travel Since
2012
My Background
Lisa & Nancy Zupancic have made a quest of experiencing life through world exploration. They have each visited over 91 countries and have sailed on over 39 ocean and river cruises are are ready to share this experience with clients.
A favourite type of travel is exploring inland by exotic rivers: Nile, Mekong, Yangtze & Amazon. Adventure calls by scuba diving 100's of the world's best dive sites. The adrenaline of Safari lives deep within their souls. They recently experienced game drives on safari in Namibia, Botswana, Zimbabwe and South Africa as well as cage diving with great white sharks and an up close encounter with a leopard & her cubs.
Specialties: Custom itineraries, sabbaticals from professional careers, African safaris, expedition & experiential tours as well as culinary & wine appreciation themes. Destinations of particular expertise include: Southern Africa, Italy, Seychelles, New Zealand & Australia, Japan, Southeast Asia, Hawaii, Galapagos, Ecuador, Colombia and Peru.
BEST VACATION: The last one!
TRAVEL MANTRA: The devil's in the details. It is all about planning & anticipation!
You dream…we'll take care of the rest!
Places I Have Traveled
Reviews and Recommendations for Lisa and Nancy Zupancic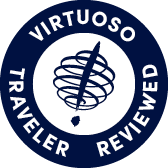 Virtuoso Verified Traveler
All reviews are from confirmed guests sharing exclusive insights
Sort reviews by
Recommended
Highly recommended
By: mf04
Reviewed on: 31 Jan 2014
Recommended
Absolutely Amazing!
By: Love to Travel
Reviewed on: 11 Apr 2014
This trip was first rate.  The planning was well done, the attention to detail was second to none.  Highly recommended.
Recommended
Top notch service
By: Cathy/Leah
Reviewed on: 29 Mar 2014
Lisa and Nancy planned a last-minute getaway for me and my daughter.  I told them what we were looking for - warmer weather, things to do, different culture.  We had no idea were to go for 3 nights/4 days and they suggested Bermuda.  Trip was way beyond our expectations.  Quick, easy flight, amazing, classy hotel, and right next to the bus route - and lots of "tips" and suggestions for things to check out.  Definitely what we were looking for.  I have recommended Lisa and Nancy to many of my family and friends who have used their services with similar outstanding experiences.
Recommended
They are the best! Highly Recommended
By: JoshG
Reviewed on: 12 May 2014
What can I say about the quality of the service I got from Lisa & Nancy?To start, they are by far the best! I have dealt with travel agents before but never got such a professional service before.My trip plan was a last minute decision. I've contacted them on April 9th, only 2 weeks before the chosen dates. I only gave them the name of the Princess ship, its departure date and that I wanted to spend a few days in Houston prior to the cruise. By April 12th, the cruise was book. Over the next few days, I received hotels suggestion, explanations as to why they would be appropriate for the type of site seeing I wanted to do. I could go on about the quality of the service and communications I got from them prior to my trip. On May 3rd, another last minute decision. Stay in Houston a few more days.  How many travel agents would respond to a request to change flight late Saturday night? Lisa did and I'm so grateful.  The best vacation I ever had. You are the best!
Recommended
Very highly recommended
By: GOGO
Reviewed on: 05 Jun 2014
Wonderful trip to Iceland because we were given a very detailed summary of what to expect.  Service was fast, efficient, thoughtful and considerate of our age as seniors.We have already booked a second trip.
Recommended
Highly recommend
By: LovetheWorld
Reviewed on: 14 Jul 2014
Lisa and Nancy helped us w/ our trip to Spain/Portugal and Morocco and by far is the best trip I've been on. There was so much to see and do in Spain that  can't wait to go back and do Seville, Toledo and Costa Del Sol.  I'm so looking forward booking with them.
Recommended
Excellent trip
By: Gogo
Reviewed on: 08 Jul 2014
As per vacation in May to Iceland, Lisa planned our trip to Brussels and Paris with the same attention to detail making it another great trip. Recommendation  excellent.
Recommended
Great Family Vacation
By: FormerQW
Reviewed on: 15 Jul 2014
We enjoyed a fantastic family holiday in Barbados which was largely due in part to the excellent planning and recommendations offered by Lisa & Nancy Zupancic. I recommend these ladies to everyone I know and will be booking all my future travel through them.
Recommended
Recommend: A fabulous trip! Exactly what i wanted.
By: travel is in my blood
Reviewed on: 08 Jan 2015
I hadn't thought about taking a Peruvian Amazon river cruise but my travel advisors, Nancy and Lisa Zupancic suggested that I check out this amazing itinerary offered by International Expeditions on their new ship, La Estrella Amazonica. It was an excellent trip with every detail taken care of from the flights to the private transfers from the airport in Peru and the pre trip hotel in Lima. All I had to do was to pack my suitcase and get to the airport. The trip truly was more that I thought it could be. The ship was small (only 28 guests), the Peruvian crew, most of whom are from the Amazon river basin, the food and the 2 expedition leaders were top notch. I highly recommend this duo for your trip planning as they really get to know what you are looking for before they recommend a location. It's like they are reading our minds, not simply booking a trip. That's a rare talent. Highly recommend!
Recommended
Absolutely Fantastic!
By: WorldExplorer
Reviewed on: 02 Sep 2014
Nancy & Lisa did a fantastic job at organizing our latest exploration to Peru. They gave us some great options and advised us carefully so we could select the best locations and hotels to make this an absolute trip of a lifetime! They are travellers themselves and the advice is really invaluable to us, they even told us what to pack! Can't wait to speak with them about our next adventure. Thank you so much!
Recommended
Awesome service!
By: SamDB
Reviewed on: 15 Sep 2014
I was provided with excellent service planning my trip to Italy. Trying to figure out flights on my own was a disaster and they saved me! I loved not having to worry about finding a good price, choosing seats, and basically booking a flight. It was awesome! Thanks ladies :)
Recommended
Good Value!
By: McFly
Reviewed on: 25 Sep 2014
This trip had a good balance of scheduled events and free time to explore on your own.
Recommended
Awesome help and service
By: Janer42
Reviewed on: 24 Nov 2014
The help that we received from Lisa and Nancy was over the top. They answered all of our questions numerous times, came to our house twice and were always there to help us. They pushed us to make the right decisions and then suggested something different when the decision wasn't correct. We have recommended them and will continue to do so. And yes, we will use them again. I'd rank them an 11 out of 10. Terrific job ladies!!!
Recommended
Excellent preparation and follow through
By: Hobbex
Reviewed on: 18 Dec 2014
Very friendly and professional. They get the job done, big or small. Very knowledgeable and they bring their years of skills in other professions to highlite the total package and experience of the trip. Very detailed and very quick to respond to any concerns. Their professionalism shines through everything they do. I highly recommend their services. You will not be disappointed. They are fabulous to travel with. They are lots of fun. Do it if you get the chance.
Recommended
A great travel experience to Croatia
By: Anita
Reviewed on: 01 Nov 2015
I just came back from a great week in Croatia. All I told Lisa and Nancy was - please create an itinerary. They know me so well now that they created a custom itinerary to suit our needs. I am always in good hands with them. We saw the highlights in Split, Mostar and Dubrobnik, at just the right pace. Thanks again gals! Looking forward to my NEXT travel excursion! I wonder where it will be..... ?
Recommended
Best work
By: Jackie27
Reviewed on: 03 Nov 2015
well timed flights, no stopover. well insured. good effort to get best available price. Not cheap.
Recommended
Dream Makers
By: WorldExplorer
Reviewed on: 07 Jan 2015
We recently took an Ama Waterways Cruise hosted by Lisa & Nancy on the Danube. I wasn't sure about the time of year but they assured us that the off-season would bring a different feeling to an otherwise busy region. The hotels they selected were so comfortable and in the best locations really just pure luxury. The Christmas Markets were always nearby and precious. It was nothing short of magic! The feeling of the cities and the small towns twinkling in lights and glowing along the river in the winter evening is something I will not forget. They led me towards something I wasn't considering and the experience they gave us will not be forgotten. That is the best kind of travel, when you uncover something about yourself. This trip was an absolute dream. They put together a very cohesive group that loved life. Their level of service while abroad was top notch. The ship they selected was stunning. Everything was considered and thought out. Great trip ladies! what should we do next!?!
Recommended
Attention to Detail, excellent service
By: Kangaroo52
Reviewed on: 18 Dec 2014
Had an excellent service from Lisa and Nancy. Their attention to detail was truly remarkable. Excellent choice of hotels!! Very happy we decided to book our trip with them!
Recommended
Great Advice and a Seamless Travel Experience
By: windy
Reviewed on: 26 Dec 2014
This was the second trip that Lisa and Nancy had planned for me - to see the Christmas Markets of Europe. They know me, and my interests, so it was an excellent suggestion. The itinerary was wonderful and diverse. It was also my first time on a cruise, so that was an extra special plus. Bottom line is that this dynamic duo know their stuff, provide excellent advice - which results in a seamless and headache free travel experience. I am looking forward to my next adventure - who knows where - but I know the gals will have some great ideas!! Highly recommended!!
Recommended
Bermuda - WOW!!
By: Jane
Reviewed on: 15 Jan 2015
Once again, expert service from Lisa and Nancy. When we asked them for a place to go over Christmas, knowing that we had serious time constraints, Bermuda was the place we were told to go. They followed up with tons of information on places to eat, things to do. They suggested to not get the food plan at the resort which was very wise advice. We were forewarned over the high price of food but also the beautiful and spectacular scenery and beaches. We were advised on the proper rooms at the resort. We were given lists on restaurants, and means of transportation - in no way do we recommend renting a scooter!!!! We came back refreshed and happy to have gone on a family holiday. In fact, we all wish we could have stayed for another day. We did not outstay our welcome. Thank you again for helping us chose a perfect place for us. We can hardly wait to work with you again and see where our next adventure takes us. Jane and Tiv Suzanne and Becca
Recommended
A Wonderful trip to Central & Western Australia
By: Anna
Reviewed on: 23 Jan 2015
A fantastic trip. Nearly everything went very smoothly. Many memories to add to our lifetime highs. The suggestions all worked out well, in many cases better than we expected. We needed more time in Alice Springs and Ayers Rock and a couple of days doing nothing. A few minor glitches - the info was out of date at Perth Airport and Kings Canyon. Highlights: Helicopter ride at sunset at Uluru, + fantastic meal at previous sunset. Dawn over the distant hill. Walk around Uluru. Flowers and the Pinnacles near Cervantes Stromabolites and an emu + his kidnapped chick having a sea bath at Monkey Mia. The aquarium nearby (info, aquatic animals and food) Long drives seeing landscape, animals, birds and flowers. Karin, our bus driver/guide from Ayers Rock to Alice, with stopover was wonderful - she was a fantastic source of information
Recommended
Private tour in Costa Rica
By: MM
Reviewed on: 02 Mar 2015
Great expertise shown by Nancy and Lisa in putting this tour together. I indicated at the onset that I wanted everything to be first class and it was from start to finish. The transfers between areas were well executed. No delays were experienced and although we were told not to expect fluent English speaking drivers they were for the most part well versed in the English Language. Guides were very good. In particular our Guide in Monteverde was excellent. As all tours were private we were able to enjoy the wildlife in a peaceful environment. We saw many birds and mammals that would not have been seen without a guide. If you require someone to do all the leg work for you in terms of planning a trip then I would highly recommend the team of Lisa and Nancy ZUPANCIC. Two sisters who have travelled the world and know what to look for in every location. They are both very detail oriented and will ensure that all of your questions are answered and will provide many helpful tips.
Recommended
Every detail thought of!
By: Lori50
Reviewed on: 21 Jul 2015
A true pleasure to work with Lisa and Nancy. Every detail was thought through which made our trip seamless. Extra details, like choosing the best location for hotel and the ideal room (size, view, etc), arranging for complimentary items re special occassion celebration, ensuring we were booked ahead of time for tours to save time and money. Will not hesitate to refer Lisa and Nancy to others!!
Recommended
Fantastic First Cruise
By: Life After QW
Reviewed on: 26 Aug 2015
My family and I had never gone on a cruise before and Lisa/Nancy made our Alaskan cruise a memorable reality. The entire experience was fantastic and they incorporated all of our needs and wants as well as made some excellent recommendations. The ladies also took care of all the finer details like booking our preferred dining times; facilitating our online check-in with the airlines; pre-booking shore excursions and the list goes on. I refer to Lisa/Nancy as "my travel gurus" and recommend them to all my family, friends and associates.
Recommended
Well looked after, as usual!
By: windy
Reviewed on: 06 Oct 2015
This is not the first trip I had the Z sisters plan for me, nor is it the last. As usual, I was well looked after. Their attention to detail is second to none. Highly recommended. Will travel based on their suggestions again. Oh ya, my NEXT trip is already booked through Lisa and Nancy!
Recommended
EXCELLENT-HIGHLY RECOMMENDED
By: Loucks Family
Reviewed on: 15 Oct 2015
Our Adventure took place in Iceland late September..Best organized trip we have ever had .Attention was given to every detail !!! Very helpful in planning ,arranging and meeting the needs of 6 people . They arranged a guided tour and made sure our guide was a suitable fit as they knew what we expected and were hoping for during the adventure. We were extremely pleased with our guide-Guojon Gunnarson and felt like he was part of the family by the end of the 10 days. I have already suggested to friends and colleagues that if they want to have a worry free well planned trip they should definitely contact Lisa and Nancy @ Vision Travel Solutions.
Recommended
The Personal Touch!
By: Delliott
Reviewed on: 08 Oct 2015
From the moment I contacted Lisa an Nancy, I felt I was in good hands. They are enthusiastic and knowledgeable about all aspects of travel in general and the specific destination. My trip was very well planned and they provided helpful tips as well. I did not have such a personal touch from other travel consultants. I will come back to Lisa and Nancy again and highly recommend them.
Recommended
Amazing
By: Mich0707
Reviewed on: 30 Oct 2015
Lisa is such a great help. She planned everything to the tee and had such insightful information for my friend and I going to Europe. Our trip wouldn't have been the success it was without the help of Lisa and her team. Thank you!
Recommended
Another great trip provided by Lisa and Nancy!
By: Anita99
Reviewed on: 29 Sep 2016
This past summer, I crossed off yet another country on my bucket list - Russia! As usual, I had a sense of what I wanted to do, and Lisa and Nancy guided me in the right direction and suggested a fabulous tour option and itinerary. Stops included St. Petersburg, Moscow, and Ekaterinburg. There were so many highlights on the tour: Red Square, The Kermlin, The Hermitage and The Faberge Museum and so much more. But the best was taking the trans-Siberian railway. Simply great. How many people can say they have been to Siberia!? The gals always provide great travel advice and service, which is why I go back to them again and again. My next trip is Japan, next year. And guess who is going to book it for me..... ?
Recommended
Worry free travel
By: Shelley67
Reviewed on: 23 Mar 2016
This vacation was the most relaxing yet! From the initial planning stages to our arrival home, Vision Travel Solutions found us exactly what we were looking for and took care of all the details. They went above and beyond to ensure we had a lovely anniversary celebration while away. My husband and I highly recommend these travel specialists and will be using them from now on for all of our future travel needs.
Recommended
Our Dream Holiday Came True!
By: Paula and Phil
Reviewed on: 23 Mar 2016
We decided to celebrate our 20th wedding anniversary in Italy and bring along our kids (a teen and preteen) and our parents (!) to make it a family event. As we hadn't been to Italy before we wanted to travel within the country and so we selected Rome, Florence and Sorento as places to stay. We then left it to Lisa and Nancy to plan, and we are delighted we did as everything went incredibly smoothly. The smaller hotels they selected were all wonderful and had a lot of character. The trips and travel were first class: our drivers in particular were excellent and really added to our holiday with their knowledge and recommendations. Finally the other events Lisa and Nancy planned really made the trip special: the wine tour and tasting in Greve (Castelo di Verrazano) and the tour of the Amalfi coast were highlights. Lisa and Nancy have lots of travel experience and we really benefitted from this, and from their meticulous planning. We'll definitely go to them for our next big trip.
Recommended
Prompt, efficient friendly
By: Paulo 07
Reviewed on: 13 Apr 2016
Was most satisfied with Lisa's fast and friendly service. Would not hesitate to use her expertise again.
Recommended
Perfect Planning
By: JHG
Reviewed on: 07 Jun 2016
My husband and I recently finished two England/Wales tours with a couple of free days in London in between tours. The level of detail and planning that Nancy and Lisa provided was excellent. They covered every travel detail and took the time to make sure all of our requests were seen to. They were responsive to questions prior to our trip, and followed up after the trip as well. We couldn't have asked for better service!
Recommended
The best trip ever! Thailand.
By: Caz
Reviewed on: 02 Jan 2019
It is very easy working with Lisa and Nancy. They have an abundance of travel experience because they have been all over the world. They helped us choose where we were going for our 50th birthday celebrations. Our trip to Thailand was the best experience because they geared it to our activity level. After meeting with us they had a good idea of what we like to do. Every detail was covered for us. We didn't have to worry about anything. We started our adventure in Krabi Thailand then went to Chiang Rai, and finished up in Bangkok. Lisa and Nancy are more than a "travel agent". They go above and beyond So that you book the experience you are looking for. I will recommend them to everyone!
Recommended
Expert friendly service
By: Jean11
Reviewed on: 15 Aug 2016
Our family vacation was amazing. Lisa & nancy accommodated our every request. I would recommend Lisa & Nancy when planning your vacation
Recommended
Finest details exceptional service
By: Jane65
Reviewed on: 26 Aug 2016
Trip to Portugal for my daughter's wedding at Sintra. Although we had a wedding planner Lisa and Nancy worked tirelessly to arrange hotel for 70 guests as well as shuttle services to and from wedding. Post wedding trip to Evora and Lisbon wonderful. Do not miss Evora...close to Spanish border...wonderful trip. Don't miss it. Whole trip was grand
Recommended
exceptional friendly customer service
By: parrot1985
Reviewed on: 04 Nov 2016
Both Lisa and Nancy go above and beyond to give you the best travel experiences. They are very knowledgeable in all aspects of the travel industry so as to give me the a fond and memorable vacation each and every time.
Recommended
Cruiser in TO
By: Vic
Reviewed on: 24 Oct 2016
Oceania Riviera from Athens to Rome had excellent food and service. The ports of call were interesting and unique as we had not visited these ports before. Lisa and Nancy gave us excellent suggestions on things to do and see at each port, as well as what not do or not to see. Our main "complaint" with Oceania is their lack of entertainment and activities on board in comparison to other cruise lines that we've been on.
Recommended
I used to hate Cruising
By: RossKo
Reviewed on: 07 Nov 2016
Lisa and Nancy made sure that every detail of our trip met our personal wants They took the time to understand us as individuals and to explain how to get the most of cruising and our time in port. They listen and care. Their attention to detail resulted in a spectaular holiday. The little extras like a welcome note at our hotel made us feel like very special clients. We are amazed that after being convinced that cruising was not for us we have given Princess a deposit on a futures cruise. With our busy schedules we do not vacation as much as we should. This vacation experince has convinced us to get away more often. We can thank Lisa and Nancy for helping understand how to get the most out our holiday. We have used travel agent in the past. As we have told over 15 friends, in the last week, you can book it on you own or you can use a travel agency; however, if you want a vacation that is designed for you call Lisa and Nancy.
Recommended
Australian Dream Fulfilled
By: RepeatClient2016
Reviewed on: 10 Jan 2017
Travelling to Australia has always been a dream of mine and I was able to fulfill one of my long-time "bucket list" wishes with my family in July 2016. The Australian culture and scenery met all of our expectations and it felt so surreal to be in the outback or on the Great Barrier Reef just like in the movies. We want to sincerely express our thanks and appreciation to Lisa and Nancy (our travel experts) for putting the whole trip together for us including excursions and selecting the appropriate hotels for our needs and budget. They took care of every detail and optimized our experience within our financial resources. I would highly recommend their services and skillset to anyone.
Recommended
Universal Dream!
By: Annemarie
Reviewed on: 21 Jan 2017
I was stressed over planning a trip to Universal with my children & my husband but 1 phone call made it all go away! Nancy & Lisa were amazing in helping us plan a trip to Universal Studios in Orlando. They knew all the right questions to ask in just one phone conversation, & they were off to find us the best deal possible! They are professional, friendly & genuinely cared about making our vacation a memorable one. Every detail was looked after which meant we just had to show up and have fun! I can't thank you ladies enough!
Recommended
Fabulous trip
By: Bren and Dave
Reviewed on: 27 Feb 2017
I love working with Lisa and Nancy. They planned a trip for 6 of us to Iceland in 2015 and it was terrific. They just recently planned our retirement trip to Costa Rica via Windstar Cruises and it was fabulous. They pay attention to detail and have great advice.I would not hesitate to refer them to any of our friends and we will certainly use them in the future. They take the worry out of travel.
Recommended
Superb Vacation
By: Sonia P
Reviewed on: 09 Mar 2017
This was our first time working with Lisa and Nancy and we have never encountered advisors as dedicated to ensuring that all of our needs and wants were met on this trip. They were incredibly considerate and sensitive to the needs of each member of our group and tailored our vacation so everyone was satisfied. They provided us with all the necessary documentation we needed, making every step of our trip very efficient. We highly highly recommend them as advisors. We have already recommended them to friends and will definitely only consider them for any future trips.
Recommended
Trip Recommendation
By: Janer
Reviewed on: 29 Mar 2017
Lisa and Nancy are very thorough. We have never had any problems or surprises when we have used them to help us with our travels. We would, and do, recommend them to anyone who is travelling. They have always been very patient with us, even when we have not gone on the trip that we had initially spoken to them about.
Recommended
I would like another trip soon
By: Plantnic
Reviewed on: 02 May 2017
Nancy and Lisa listened very well when we discussed our trip and truly fulfilled all our ideas. They found perfect hotels at great prices and let them all know that it was our 40th anniversary and all the hotels acknowledged that. The time allotted for each area of the trip was perfect. They booked adventure trips that were great. Can't wait for them to plan our trip to Australia and NZ for next year.
Recommended
Japan - crossed it off my bucket list!
By: Anita
Reviewed on: 08 May 2017
With the help of Lisa and Nancy, I chose the Cherry Blossom Festival tour with On the Go - a travel operator that I have booked with before - at their suggestion. The two week tour was amazing - covering so many highlights! When I wanted to stay two days more in Tokyo, the gals suggested a fabulous boutique hotel that was just perfect. Yes, they KNOW me! Once again, I had a fabulous vacation. I will most definitely consult Nancy and Lisa before they book my next adventure!
Recommended
River Cruise Amsterdam to Budapest
By: L and B
Reviewed on: 28 May 2017
Really great. The side tours and hotels were amazing. We would not have known where to go otherwise. Extra services for wheel chair at the airport were fabulous.
Recommended
Awesome choice
By: Caroleena
Reviewed on: 26 May 2017
They helped the bride choose the location and resort for her wedding. It was a wonderful resort. Lisa and Nancy make it so easy. They do everything for you. I highly recommend booking with them. They are very knowledgable and have travelled the world.
Recommended
Passion for Travel
By: Travel Bug
Reviewed on: 26 Jun 2017
Lisa and Nancy's passion for travel was obvious from the moment we first met them! They helped us to narrow down our travel options and plan a trip that suited our needs and desires. Any arrangements they made for us went off without a hitch. Their assistance in planning and booking tours, transfers, hotels and travel arrangements for our trip saved us hours of research, eliminated uncertainties, and therefore, was well worth it!
Recommended
Scotland Trip
By: DT
Reviewed on: 09 Aug 2017
Fantastic - Lisa was always mindful of our needs, and unlike so many travel agents, spent time at the beginning of the process finding out what our likes, dislikes and needs for travel are. We will use her again and have already recommended her to friends!!
Recommended
Cancun Trip
By: Daniela
Reviewed on: 16 Aug 2017
Lisa and Nancy were very helpful during our planning of our first family trip. They not only sent emails but they also followed through with phone calls especially when there was so much information being sent. Both were pleasant and very professional and gave personal advice because they are avid travelers. I knew the dos and donts when travelling which made it very helpful especially with 3 kids! They also made sure when we were hit with a mini tropical storm that we were all okay....you don't get that from other agencies. I would recommend their service to any traveller for their knowledge and expertise! Thanks you Lisa and Nancy! Until our next trip......
Recommended
Azul Sensatori Mayan Riviera
By: Mamasita
Reviewed on: 27 Aug 2017
Lisa and Nancy were wonderful to work with. They were so helpful and knowledgeable and answered all my (many) questions. From recommending different hotel options to helping us chose the best excursions for our family (including our 2 boys, 9 and 14 yo.) Lisa was always there to put me at ease when I was worried about things, no matter how silly they were...such as the iffy weather reports posted for Mexico, to if my boys would be able to handle a full day excursion. Lisa and Nancy were genuinely concerned and it was obvious they cared about making our holiday perfect and memorable for us. They contacted me several times before our trip to ensure we were ok and ready for our adventure, and more importantly, they called me once we returned back home to welcome us back and ask us how everything went. These ladies love their work and it is very evident in the way they treat every customer and every holiday they book. Thank you Lisa and Nancy for helping us our Mexican adventure!
Recommended
always ready to help
By: mary
Reviewed on: 23 Sep 2017
they took care of everything
Recommended
Haida Gwaii
By: anna
Reviewed on: 07 Oct 2017
Lisa and Nancy thought of everything. We had vague ideas and they produced an ideal itinary. All went very smoothly. A wonderful trip
Recommended
Duoro river cruise
By: Anonymous
Reviewed on: 27 Sep 2017
They are always available and do great custom tours. Very knowledgeable in all the world travel.
Recommended
The Perfection of Rome
By: Thornhill
Reviewed on: 01 Nov 2017
Not even in my wildest imagination could we have had a more perfect holiday. The Rome segment of four days was with guided tours with superb guides. A really nice little hotel in ancient Rome. The following three days were guided tours to the most important sites, finishing on final day with a trip to Villa d'Este which was marvellous and then delivered to our Cruise ship the Pacific Princess at the port near Rome. The following 10 days cruise to Naples, Sicily, Greek Islands and ports in the Adriatic was sublime. Lovely stateroom, really helpful steward, nothing too much trouble. The ship was the smallest in the fleet which was just right. Very good food and every possible facility that we could need. In short…. cannot wait to go again. Many thanks for the excellent preparation, with interpreting and managing what we needed in a holiday.
Recommended
Maritime Canada and New England Cruise
By: Diana
Reviewed on: 31 Oct 2017
As usual Lisa and Nancy proved to be very enthusiastic and informative to work with. All the suggestions and information they provided helped us to get the most value and enjoyment out of our first cruise. The cruise, ports, hotel and flights all went according to plan, we had absolutely no difficulties or disappointments. We had an excellent cruise experience and a wonderful vacation.
Recommended
Vietnam wedding
By: Romeo
Reviewed on: 22 Nov 2017
Lisa and Nancy are wonderful travel advisors. We engaged their services to help us plan a family trip to Vietnam to celebrate our son's wedding. Flights arrangements, visa requirements, accomodation, for a group of twelve all handled with ease. Extended travel in other areas of the country were also on the agenda post wedding and Lisa and Nancy had excellent thoughts and recommendations for this part of the journey. All in all a wonderful travel experience.
Recommended
Loved my 30 day tour of Asia!
By: Anita
Reviewed on: 12 Jan 2018
Thank-you Lisa and Nancy for helping me to organize a fantastic 30 day tour of Asia. Your recommendations and advice are always spot on. You know my travel preferences to well now! Until my next adventure....
Recommended
Trip to Southern Africa
By: Tommy
Reviewed on: 23 Jan 2018
Lisa and Nancy are very thorough and knowledgeable travel advisors. It is the detail and thoughtfulness they provide when planning your trip that sets them apart. They make suggestions that the regular traveler may not even think of. For example, during a break between flights in Cairo Egypt, they suggested a tour of Cairo. This tour was perfect. I had breakfast at and visited the Pyramids, rode camels, went to the museum, strolled through a market and had lunch at an exquisite cafe. All done with the company of a knowledgeable tour guide who was there to answer any questions. After the tour of Cairo was complete, the tour guide returned us to the airport to journey on to Safari in Africa. I think Lisa and Nancy's greatest value when planning your trip is the experience they have in travelling. It allows them to offer many valuable suggestions when planning your next exotic trip. I would recommend using them for all my travelling needs and will be using them in the future.
Recommended
Excellent planners
By: Anu
Reviewed on: 31 Dec 2017
I went to Lisa and Nancy very last minute with a request to find us a cruise. They asked about all the requirements and within. couple of days presented us with options. They suggested pros and cons of each option and let us choose. After the booking they made sure we were all set before our trip and that we had all that we needed during the trip. They were very thorough, quick and welcoming!
Recommended
Trip to Vegas
By: Rex
Reviewed on: 22 Feb 2018
It is always a pleasure to work with Lisa and Nancy. They are effective and professional and always do everything with detailed attention. I would recommend them for all your traveling needs. Thank you Lisa and Nancy
Recommended
excellent
By: ellen
Reviewed on: 11 Apr 2018
Very knowledgeable and helpful. They made recommendations and reservations.
Recommended
Excellenté
By: SashaC
Reviewed on: 21 Apr 2018
Very good thank you
Recommended
NZ and Aus trip
By: Barjac
Reviewed on: 30 Apr 2018
Great! Very responsive and listened closely to our request and fulfilled our requests perfectly making travel activity pretty seamless. Already recommended advisors to others. Would score travel arrangements as 9.5 out of 10!
Recommended
Planning my first Europe trip
By: Jackie
Reviewed on: 22 May 2018
Lisa and Nancy were amazing in helping me plan my first Europe trip. I didn't know where to start with planning and Lisa suggested I try Contiki. It was the best suggestion as I was able to see so much of Europe (9 Countries in 24 days) and was with a group so I didn't have to worry about how to get from point A to point B. Everything was taken care of, from insurance to flights to budgeting. It saved me lots of time searching where to go and how to get the best deal for my budget. I would 100% use Lisa and Nancy for my next trip and would recommend them to everyone!
Recommended
Universal Studios - Orlando
By: DH
Reviewed on: 16 May 2018
Lisa and Nancy were very helpful in the planning of our trip to Universal Studios. They provided expert advice on hotel selection and how to get the most out of our time at Universal Studios. They are very organized and provide excellent customer service. No detail is left out! We had a fantastic time in Orlando and I highly recommend working with Lisa and Nancy Zupancic to plan your next trip!
Recommended
Trip to Italy
By: TB
Reviewed on: 29 May 2018
Lisa and Nancy are amazing. They spent time with us to find out what we wanted for the trip of our life. We went to four destinations in Italy. We travelled by air, train and private drivers. We stayed at boutique hotels with perfect locations. All of the arrangements were perfect, on time, reliable. We did private wine tasting in Tuscany. We toured the Amalfi Coast. Took the boat ride to Capri and swam in the sea. Our transfers included day tours with English speaking drivers. We were relaxed and enjoyed the entire experience. Lisa and Nancy worked out all of the small details that we would never of thought about. Absolutely Lisa and Nancy would be my choice for our next adventure.
Recommended
Zimbabwe and South Africa 2018
By: Tommy
Reviewed on: 19 Dec 2018
Used Lisa and Nancy to plan and make arrangements for a second excursion to Southern Africa. They booked and planned my first excursion as well. They took care of all the details and made excellent recommendations on where to stay while on safari because they've been there and had first hand experience at these excellent resorts. I will definitely use them again.
Recommended
Nettie's 85 Bucketlist trip
By: Nettie's Bucketlist trip
Reviewed on: 15 Oct 2018
My mom turned 85 and the Rocky Mountaineer was on her bucketlist. I asked Lisa, who is a long-term friend, to tailor a nice 9 day trip for us which included the Rocky Mountaineer train and visits with family/friends too in Alberta and BC. Lisa & Nancy's service was SPECTACULAR right from the start, detail-oriented and customed to exactly what we both wanted to do!! We hit 7 cities in 9 days - Edmonton, Ponoka, Calgary, Banff, Lake Louise, Kamloops and Vancouver. The 1st train day was crazy snow from Banff-Kamploops with snow-covered mountains. The 2nd train day was lush green mountains as we approached Vancouver. Our transfers were well looked after and all the fine details of our itenary was scheduled and reviewed with us ahead of time. Big kudos and sincere appreciation to Lisa & Nancy for making my mom's bucketlist come true!..and mine as well. Janet Riches
Recommended
Trip to Paris
By: Melinda
Reviewed on: 13 Oct 2018
Fantastic they are extremely thorough. They are a wealth of information. Everything was organized and any questions we may have had were answered before we could even ask them. Highly recommend them.
Recommended
Excellent Advisors
By: Sonia P
Reviewed on: 25 Oct 2018
Lisa and Nancy are two of the most thoughtful, professional, conscientious and helpful people we have ever met! This is our second trip with them and we would not hesitate to engage them again.. We have referred them to other family members as well!! Wonderful to deal with and we leave for our trips being so well prepared!!
Recommended
Nancy & Lisa
By: Georgie
Reviewed on: 23 Dec 2018
They are a great team that work together to find you interesting activities. They look for cost saving measures to extend your vacation dollars.
Recommended
Silverseas
By: Wineman
Reviewed on: 18 Dec 2018
Great—they know what they are doing
Recommended
Hong Kong to Singapore
By: bailey
Reviewed on: 20 Dec 2018
Both Lisa and Nancy were excellent to book with. Both have extensive knowledge in travel which made the booking easy. Both have done a lot of traveling and have great knowledge in recommending the places to see and stay away from including the cruise ship, currencies, ports, things to do and hotels which was a perfect fit for us. Communication was excellent and so was the follow up after the trip. They are also extremely talented at finding ways to get the best bang for your buck without missing out. I would highly recommend them both for your next booking.
Recommended
New Zealand
By: Jane
Reviewed on: 26 Jan 2019
Even though this trip never happened, the time and detail that Nancy and Lisa put into making it happen was over the top. We met a number of times over what to put into the tour. There were numerous emails to confirm what we wanted and when. They had plenty of ideas and suggestions as to how to make it better. The tour was to our expectation and beyond. We have no issues with working with them again, hence the planned trip for this year. They're amazing, awesome and great women. Definitely a force to contend with!!!
Recommended
Jamaica 2019
By: Fun in the sun
Reviewed on: 28 Jan 2019
Lisa and Nancy were very thorough in making sure that our family vacation was all that it could be. We were given many options to start, and after a couple of conversations, and answering a few questions from Nancy and Lisa, they helped us narrow down the options based on their expertise. Once we chose our destination, they called ahead and had things put on place for us specifically, based on our family make-up. Great work!
Recommended
Perfect Travel Advisors!
By: Heidi
Reviewed on: 17 Feb 2019
Lisa and Nancy planned the most perfect trip for my husband and me in Egypt. It was so nice that they had been there three times and could give lots of personal recommendations. They recommended On the Go for our tour and it was absolutely wonderful (we did the Treasures of the Nile 10-day tour). They're very responsive and helpful. I'm so glad we went with them to plan our trip to Egypt!
Recommended
Lagos Portugal 2019
By: Leah
Reviewed on: 05 Mar 2019
They know what our needs are and get us in the best location. All paperwork is complete and given to us via e-mail before we leave. They keep us informed of any changes. Great to work with!
Recommended
Exceptional Service & Reliability
By: Sonia P
Reviewed on: 12 Apr 2019
Working with Nancy and Lisa is always fun because they are so excited about travel. They love what they do. They get to know their clients and are incredibly sensitive to the needs and wants of their clients, in order to ensure a wonderful travel experience. We recently had a flight cancelled while travelling and they were accessible and immediately worked to rectify the situation for us. We will be lifetime clients and would highly recommend them to anyone!!!
Recommended
Athens and Corfu, Greece
By: Diana
Reviewed on: 16 May 2019
Lisa and Nancy's arrangements, suggestions and travel tips for our trip to Athens and Corfu were perfect. Suggesting we travel in April helped us to save money and meant we also had fewer crowds and quite comfortable weather for sightseeing. 10 days, 3 hotels, 4 flights and all went extremely smoothly. We were especially grateful to have pre-arranged transfers to and from the airport and hotels. So stress free. Lisa and Nancy are both very knowledgeable and enthusiastic about Greece. It was a pleasure to work with them, pick their brains and completely entrust them with our vacation planning. I highly recommend Lisa and Nancy!
Recommended
Excellent as Usual
By: Sonia P
Reviewed on: 22 May 2019
As usual, they were very thorough, organized and very well informed about the destination and property we stayed at!
Recommended
Everything went beautifully
By: Alexandra
Reviewed on: 19 Jun 2019
It's always fabulous working with Lisa and Nancy. They take care of all the details, large and small and they both have the uncanny ability to foresee issues and come up with tangible strategies to avoid. as much as possible the unpredictability of travel. They are both lovers of travel and so enthusiastic and willing to share their very pertinent tips. It's a complete pleasure to work with Lisa and Nancy and see my travel vision come to life. We have many trips ahead to plan and the current ones to take inspiration from.
Recommended
Croatia
By: D & G
Reviewed on: 26 Jun 2019
Lisa and Nancy were a great help to us in planning our Croatian adventure! With so many places on our travel wish list and little time or knowledge to plan our special anniversary trip, they saved us many hours and much stress by finding and booking the cruise, accommodations on land, wonderful excursions, travel arrangements and transfers. They took the time to determine what type of experiences we wanted and were always professional in all communications with us. Their passion for visiting new places is contagious and their suggestions were always very helpful. I would definitely recommend Lisa and Nancy to anyone looking for assistance in planning and booking a travel adventure!
Recommended
Hawaii June 13-26
By: Precious
Reviewed on: 01 Jul 2019
Always a pleasure working with these ladies. Always helpful and resourceful.
Recommended
Trans Pacific repositioning cruise.
By: Canuck1946
Reviewed on: 04 Oct 2019
We were delighted to have renewed our connection with Nancy and Lisa with this great opportunity to sail Silversea Silver Muse in a very unique itinerary. The planning and attention to detail provided by the Zupancic' sisters throughout our cruise was exceptional and we have invited them to take over our planned 45 day cruise in the spring of 2020. We would highly recommend them to anyone without hesitation. Thanks for making a good cruise great.
Recommended
Silver Seas Cruise from Alaska to Japan
By: Janemad
Reviewed on: 08 Oct 2019
We cannot thank Lisa and Nancy enough for planning an "out of the way" anniversary trip which proved to be not at all "out of the way". We were presented with an ordinary trip (as far as I was concerned but we had asked for) and the above cruise. We jumped at the opportunity. No detail was missed. There was lots of correspondence about which excursions sounded good, which room to get on the cruise, which restaurants to eat at. We were given listings of things to see and do in Tokyo for the two extra days that we had there. An amazing extra tour of Mt. Fuji and the use of the bullet train was planned at the end for us. Extra help was given at the end of the trip to secure a lost coat. They go above and beyond amazing service. We would highly recommend them and will continue to use Lisa and Nancy for our future travels.
Recommended
Superb Holiday
By: JustJane
Reviewed on: 19 Oct 2019
Lisa and Nancy are fantastic. They take care of so many little details even to where the most comfortable seats are in the airplane. We booked with them to do the SilverSeas Muse from Alaska to Japan. It was our first SilverSeas and they were wonderful in setting everything up. My husband and I will definitely be booking through them again
Recommended
bering Sea
By: anna
Reviewed on: 13 Oct 2019
A wonderful trip Great organization no problems Everything clearly explained
Recommended
The travel advisors you need to make any trip amazing!
By: Teresa
Reviewed on: 08 Dec 2019
Working with Lisa and Nancy was very easy! I never met two dedicated and resourceful professionals! Your mind can be put at ease the minute you call them as you know all the details from travel, accommodations, and things-to-do-list will be taken care of. You just need to show up to the airport on time (they will remind you to check-in the night before as well). From the airport on, the trip unfolds, and it always works out perfectly. These ladies help you realize any trip within your budget, and they work very hard to get the best options for you and your family. They consider everyone's needs and preferences in the family and make sure everyone will be happy on the trip! If you don't have time to plan your trip, call Lisa and Nancy and let them do it for you. If you want to realize the trip of your dreams, call Lisa and Nancy and they will make it happen for you! They are the most reliable, knowledgeable, intellectual, patient, and good-natured professionals you'll ever work with!
Recommended
Sicily & Malta
By: Hart8827
Reviewed on: 01 Dec 2019
Lisa and Nancy were terrific! Every last detail was taken care of, providing stress free travel. The mix of tours, sightseeing and culinary, provided a total experience. We look forward to our next travel adventure.
Recommended
Galápagos Islands
By: Wineman
Reviewed on: 24 Dec 2019
They are very thorough and look after every detail
Recommended
Bizanne
By: Bizanne
Reviewed on: 05 Jan 2020
Professional and efficient. Pleasant and available.
Working with Lisa and Nancy Zupancic, you will have access to:
- An experienced travel guide whom you can rely on before, during, and after the trip
- Exclusive luxury resorts and properties
- Once in a lifetime experiences
Explore with the Best
Virtuoso Advisors are constantly pushing the boundaries in unique travel experiences.
Alliance programs are unique tailored experiences exclusive to travelers working with Virtuoso Travel Advisors.
learn more
Australia
Antarctica
Botswana
Cambodia
Costa Rica
Ecuador
Egypt
French Polynesia
Japan
Namibia
Peru
Singapore
South Africa
Tanzania
Zimbabwe