Travel Specialties
Interests
Beach & Sun
Family Travel
Honeymoons
Ocean Cruising
River Cruising
Selling Travel Since
1982
My Background
My specialty is Cruising. I have over 35 years in the travel industry. From starting off my travel career working for a cruise line, to working in wholesale travel and now working in retail, which I must say is my favourite. I have been actively travelling for 25 years. My favourite kind of travel is cruising. I love being "taken care of" and do as I please. I have cruised the Caribbean and Mediterranean extensively.
Places I Have Traveled
Reviews and Recommendations for Rose Coleman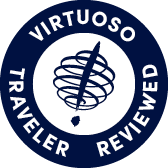 Virtuoso Verified Traveler
All reviews are from confirmed guests sharing exclusive insights
Sort reviews by
Recommended
Topnotch Travel Agent
By: Smiler
Reviewed on: 01 Jun 2015
Rose is an expert in her field. She is an extremely professional, efficient, dedicated, helpful and most pleasant travel agent. Nothing is a bother to her. I would highly recommend her services to anyone looking to book a trip.
Recommended
Excellent service
By: Tcman
Reviewed on: 27 Jun 2015
Rose provided excellent service and was friendly to work with. Thanks for arranging a wonderful vacation for us.
Recommended
Great Service, Expert Knowledge
By: donna66
Reviewed on: 29 Jun 2015
Rose has planned several trips for us, all being exceptional due to her expert knowledge and prompt and friendly service. This most recent trip was our first trip to Europe. From the suggestion of the ship to our daily excursions, Rose's advice did not disappoint.
Recommended
Wonderful Service
By: MAM
Reviewed on: 02 Jul 2015
Rose always takes care of our family's travel needs. We do not travel without consulting Rose. She is the best travel consultant we have ever had.
Recommended
Helpful servuce
By: Jack
Reviewed on: 20 Jul 2015
We've been with Rose for a long time & book all our trips & vacations with her, we like to refer our friends with her.
Recommended
Excellent service
By: jazzlisa
Reviewed on: 06 Aug 2015
Rose was amazing, she found the perfect flight at a great price and checked that all was ok a few days before the trip. Will definitely use Rose again. Thanks Rose
Recommended
Expert, friendly, patient and timely service
By: Jackiebaby
Reviewed on: 23 Aug 2015
Understood our needs well and provided good options for our consideration. Responded efficiently and with grace to our requests for modifications. "Closed the loop" on any outstanding issues and checked in with us as the departure date grew closer. Very comforting to know that Rose was looking after our best interests.
Recommended
Royalton Resort and Spa
By: Sophia
Reviewed on: 29 Sep 2015
The Royalton resort and spa in Cancun Mexico was a fantastic family resort. There's a two level splash pad area for kids and all the pools are very clean. There's housekeeping twice a day and the rooms are very stylish. The food was good ..not great. There's a good variety of choices at different restaurants and that's also a buffet for three meals. There's an all day coffee and icecream shop which we really took advantage of! :) For a resort that is not even one year old there are a lot of broken tiles in every pool and the closet mirror in our room was broken upon arrival. The service was ok. We over tipped but didn't find that it really made a difference. One day we stated at the pool from about 9-4pm and was only asked for drinks twice. Other days was about 3-4 times. Everyone speaks English which is great. Overall this is a great place for kids. I would recommend this resort for young families. I would not recommend this resort for couples.
Recommended
friendly service some confusion
By: Berney
Reviewed on: 05 Oct 2015
Every thing worked out fine , one of our party had a problem which I understand is in hand , the service on board was as expected with Cunard, but ,the ship is showing it's age and is not sparkling any more.. any future air travel I would like to have some fare prices on upgrade seating, the air carriers seem to treat there passengers like cattle and jam you in , plus in the flight home I came home with the blanket over my head it was so cold in the plane, one steward did warm the plane up But some one set it down again---but this is the way the world is now Thanks any way
Recommended
What does this mean
By: Basil Stevenson
Reviewed on: 10 Dec 2017
I have travelled many times over the years and have taken 40 cruises. Rose is the best travel agent that I have ever had
Recommended
Punta Cana at Christmas
By: lisagarrie@gmail.com
Reviewed on: 03 Jan 2018
Rose, was very helpful, she gave us great advice on where to go and booked and did all the leg work for us. Thank you Rose from the six of us Garries.
Recommended
Rose Coleman - a wonderful Travel Advisor!
By: Willow
Reviewed on: 13 Nov 2015
We recently booked a trip to Saint Lucia with Rose Coleman. She is lovely to work with. She's engaging, very detail-oriented and we always feel very confident that our travel requests will be handled competently and efficiently. Rose always goes above and beyond to source out best rates. She handles everything - even things we hadn't thought of! Which is what makes her so terrific. We go to her with a travel idea or destination in mind and she will make recommendations based on our personal preferences. It's so nice to work with someone who makes every effort to ensure our vacation plans are perfect! And, she always follows up with us after we return, to make sure our expectations were met. Thank you Rose!
Recommended
Expert friendly service
By: Forbie
Reviewed on: 22 Dec 2015
Well organized jazz cruise, as usual.
Recommended
Annual Jazz group 19th cruise
By: Roz
Reviewed on: 19 Dec 2015
As usual the music was fab & the group lots of fun. Ship condition, room service, food & beverage service very good but not always excellent. Delayed boarding not handled well. Should be a better contingency plan for the all too common virus situation. Too litle info became too much apology. Fearless leader Rose handled lots of challenges re delays and transfers. Concierge level lounge not really convenient for anyone aft and/or next deck up. Easier to pop up to Barristas at no extra charge. Would prefer a more intimate performance venue if possible next time. More advertising for a bigger crowd for next year's 20th!!!
Recommended
Friendly, fast service
By: Mo
Reviewed on: 15 Jan 2016
We took a Celebrity Cruise West Caribbean 14 day voyage, late November 2015. Rose helped us book the trip and kept us updated. Everything came together wonderfully. The trip was beyond our expectations.
Recommended
Great vacation!
By: Wedge
Reviewed on: 05 Jan 2016
Our family vacation was fantastic. It was perfectly planned and arranged. We would do it all over again. Thanks for the great service.
Recommended
Made it easy for our group to travel!
By: Lauren123
Reviewed on: 18 Jan 2016
Rose really helped my group of friends find and book the perfect cruise! She found us a great limited-time deal on a large stateroom and coordinated the logistics of booking with a group flawlessly. We had a great time thanks to her!
Recommended
Unique Rose
By: Barbiegirl
Reviewed on: 26 Jan 2016
I've booked a number of vacations with Rose and she has been superb with everything. Not only is the quality of her service superior, but she is extremely knowledgeable in the travel industry. She is familiar with the cruises, resorts and destinations. I make one call to Rose, give her some details of where I want to go and I get great results. She is ever so personable, extremely helpful and attuned to the mandate of her clients. Her travel destinations are always so fun-filled and much to our expectations. Keep up the excellent service quality.
Recommended
Great service, as always.
By: PJ
Reviewed on: 14 Feb 2016
Our group of 4 had a wonderful time in Saint Lucia (my 5th time there). Such a happy, friendly island and the St. James Club resort was terrific. Rose always does a great job of organizing things for us, sorting out the options and providing advice. Thanks Rose!
Recommended
Always goes the extra mile!
By: JazzyK
Reviewed on: 27 Feb 2016
We have booked our family travel packages with Rose for several years in a row, now. She has ALWAYS provided exceptional service on all fronts. She responds quickly with answers to any questions I have, thoroughly researches and presents options for different destination alternatives, takes care to remember important personal considerations -- specifically, that our son has a peanut allergy, and makes note on our bookings. She always follows up, and genuinely cares about our experience. She really loves what she does, and it shows. I would happily recommend Rose to anyone looking to book a travel holiday. She definitely goes the extra mile!
Recommended
Going above and beyond!
By: Happy traveller
Reviewed on: 26 Feb 2016
I have just returned from a Caribbean Cruise on the Jewel of the Sea, Royal Caribbean Line. It was a wonderful vacation ,so relaxing with everything covered .Our only responsibility was to enjoy ourselves. There was a small glitch with a shipboard credit that was supposed to be given to us. The staff on the ship were so helpful and a call to Rose Coleman our amazing travel agent cleared up this detail in record time. The staff on the ship were so apologetic and wanted to make sure that this glitch was not affecting our experience. It didn't in the least. Rose has always honestly advised us about our vacations and my travelling companion and myself trust her recommendations completely. We wouldn't use anyone else!!!.
Recommended
Best service ever!
By: clarkFam1
Reviewed on: 28 Feb 2016
The service provide by Vision Travel Solutions was second to none. Rose recommended all the right options and offered a few ideas that I would not have thought of (like the amazing swim up rooms at the resort). We had an unforeseen issue with a last minute cancelation by one of our traveling companions which could have been quit a hassle. Our agent Rose handled this while away on her own vacation and was able to have all the documents, airline and accommodations changed right away so we did not experience difficulties at all. Overall, I now understand the value of an amazing travel agent - Thanks Vision - Thanks Rose!!!
Recommended
Fantastic!
By: M & M
Reviewed on: 29 Feb 2016
Hi Rose! We are back and have recovered from jet lag. Rolly and I have been travelling now for 16 yrs. and by far rate this past Oceana Cruise as one of our best ever. From the time we left Toronto to the time we arrived back everything met our expectations. We were always treated with respect and received top notch service. That all said, our Bora Bora experience at the over the water bungalow did lack in expectations. We filled out the survey that the Intercontinental Hotel provided as well as the survey from Oceana. Oceana looked into our complaints and by the end of the cruise they reimbursed us $400. We were disappointed with the bungalow as it was in dire need of repair. One deck chair was ripped and torn as well as the bathroom window screen. Rolly had to fix the bathroom sink plug and we had to call in someone to fix the ceiling fan. Then the following morning with the canoe breakfast they got us mixed up with the neighbouring bungalow. but over all it was a fantastic trip!
Recommended
Rose Coleman At Vision Travel is Great!
By: Urastar
Reviewed on: 21 Mar 2016
This is the second trip my husband and I have worked with Rose to book. We really appreciate her efforts in submitting our requests. Both trips that she has booked for us we have received all of our room requests. We have worked with agents in the past and upon arrival to our destination we never have received what we requested. We've always had to wait for a room to come up and do a room change which is annoying or pay for an upgrade. Thanks so much Rose for being such a pleasure to work with!
Recommended
Expert friendly service
By: Hipster
Reviewed on: 24 Mar 2016
The trip to the Caribbean was an enjoyable trip, great food, great ports and great service from the cruise crew and Rose. Do plan to travel again with the assistance of Rose and with Holland America
Recommended
Responsive, timely, expert
By: Avis1
Reviewed on: 13 Apr 2016
Rose is easy to deal with, quick and responsive. No surprises on any of our cruises. Seems to have the client's best interest foremost.
Recommended
Fun and Fabulous!
By: kelly23
Reviewed on: 17 Apr 2016
What can I say? Rose was extremely helpful and got everything done in a timely manner. I appreciated her efforts on our behalf! And we had a fantastic holiday. Thank you Rose!
Recommended
Always great!
By: Teacher
Reviewed on: 03 May 2016
I have known Rose for many years. All arrangements are always without issues. Excellent and professional service. I look forward to many more vacations booked with Rose.
Recommended
Another Fantastic Job Thanks Rose
By: Jazzy lady
Reviewed on: 08 May 2016
Thank you again Rose, for doing the impossible at such short notice, to get us to Wales for my Uncles Funeral.
Recommended
best travel agent...EVER!
By: areD
Reviewed on: 20 May 2016
This trip was the best ever! Rose made this resort a personal recommendation and I have to say it was an absolutely fantastic trip. I do have to say that Rose went far beyond expectations for me. She not only arranged my initial booking but was there for me every step of the way during last minutes changes...often after hours. Is saying you love your travel agent too much?? Rose will be my contact for all future trips. She was simply incredible to deal with.
Recommended
She is the best there is!!!!
By: BJUSA
Reviewed on: 23 May 2016
No need to say more.
Recommended
Personable and professional
By: Carolannbb
Reviewed on: 29 May 2016
Rose handles all trip details with care. She offers information about the resort in question and goes above and beyond with her efficient service.
Recommended
Great service
By: Jeanne
Reviewed on: 04 Jun 2016
Everything was very well organized. Andy and I enjoyed our trip very much. Thank you again for all your help. You make everything go seamlessly.
Recommended
friendly efficient service and follow up
By: susieQ
Reviewed on: 04 Jun 2016
great trip, my first river cruise. Rose very helpful and will definitely do another.
Recommended
expert knowledgeable service
By: Cathy t
Reviewed on: 18 Jun 2016
Always get the best service from Rose..She is so helpful, friendly and knowledgeable and quick to answer any questions
Recommended
Great Service!
By: Rosec
Reviewed on: 21 Jun 2016
Rose's service was professional and efficient.
Recommended
Expert, efficient service
By: Tcman
Reviewed on: 07 Sep 2016
Rose was very efficient with organizing our Europe land and cruise arrangements. All services Came together perfectly and we had a seamless vacation. Thank you for all your hard work.
Recommended
Excellent
By: Monmon
Reviewed on: 22 Sep 2016
Rose has planned many wonderful trips for our family, and our most recent one was no exception! Air, cruise private tours, hotels and transfers, everything possible was looked after and explained in detail. For a wonderful and stress free vacation I would highly recommend you call Rose!
Recommended
Pure expert Advisor
By: dfrank
Reviewed on: 14 Sep 2016
Rose is best Travel Advisor i know. Her customers come first and she is full of surprises. Thank you Rose for our great trip experience.
Recommended
Expert Travel Agent
By: Bob
Reviewed on: 12 Nov 2016
Rose is well organized and efficient. Our information was sent to us with enough time so that we could review it and ask questions. Any concerns were dealt with as quickly as possible. We were made aware of dates for payments, how to choose seats and options and extras that were available. She is a pleasant and excellent agent.
Recommended
Prompt and patient!
By: JackieS
Reviewed on: 13 Nov 2016
Rose Coleman has looked after our cruise bookings for many years now. She is endlessly patient with our queries and occasional changes and always responds promptly. Happily, her efficiency is matched by her friendly personality. It is a pleasure doing business with her.
Recommended
Expert, friendly service
By: Barbie
Reviewed on: 16 Nov 2016
We loved our river cruise. Most of that was due to the wonderful way that Rose took care of us. She ensured that we got the best prices, were aware of all details of the trip and made suggestions to make us more aware of what to expect, and what to plan for. Will definitely use her again.
Recommended
Excellent service
By: Ollie
Reviewed on: 15 Nov 2016
Excellent service! Ms. Coleman was very professional and informative. it is nice to be able to chat with someone who is knowledgeable about the area you are planning to vacation. We will definitely refer Rose.
Recommended
Great Trip
By: Ernesto
Reviewed on: 13 Nov 2016
Had a great holiday - Rose the best at handling the details and doing the papers work for the trip
Recommended
Expert Friendly Service
By: Bas
Reviewed on: 06 Dec 2016
My wife and I have gone on 38 cruises over the years from the first one in 1964 and the two Jazz cruises which I have taken with Rose Coleman are among the very best.
Recommended
Hey, she knows what she is doing and she does it well.
By: Neilie
Reviewed on: 09 Dec 2016
Rose is always a gem. I know I can count on her and she is easy to find if needed. She goes out of her way to make sure we (old folks) are smiling.
Recommended
Over the Top
By: Ernesto
Reviewed on: 17 Dec 2016
This was probably the best resort I have gone to. The staff were great, room was outstanding, A La Carte restaurants were above normal meaning great. Great selection of food. Would be nice to have a night buffet, but wasn't missed. The staff need to spend more time on their English as many were very difficult to understand. I would recommend this resort in a heart beat. I would give 6 out of 5, if there is such a thing
Recommended
Great cruise!
By: Tcman
Reviewed on: 11 Jan 2017
The celebrity cruise was very good. All aspects of it was good. Rose's service was excellent, as usual. Very professional and attentive to details.
Recommended
Travel
By: ga
Reviewed on: 30 Jan 2017
Great to work with. Gets things done.
Recommended
disney
By: cookie
Reviewed on: 31 Jan 2017
have al ways had very good trips with rose. am planning another trip this spring
Recommended
UNIQUE
By: Barbara
Reviewed on: 07 Feb 2017
I have had the privilege of working with Rose re my vacations, and I thoroughly enjoy and pleased with her service quality. She is efficient, helpful and well informed. Rose is adept when it comes to cruising and knowledgeable in assisting us in our cruise and All-Inclusive destinations. Above all, Rose is passionate in her role and very personable. I would definitely recommend Rose for all travel plans.
Recommended
Warm Weather Cruise
By: ApolloNoodles
Reviewed on: 09 Feb 2017
I have worked with Rose Coleman for several years and always found her to be knowledgeable, helpful and excellent at getting arrangements completed. She is courteous, always has a smile and kind word to offer and knows her job well. She is wonderful at getting information not only completely, but ASAP to make sure your trip is well planned and you know all the information you require. Her follow-up after a trip is always a delight, showing she is interested and cares how her clients fared during their travels.
Recommended
Great getaway
By: Walks
Reviewed on: 10 Feb 2017
She was quite wonderful. Very knowledgeable and very professional. Took her time guiding me through the properties till we found the best fit for us. The trip was everything we wanted. Thank you so much Rose.
Recommended
Celebrity cruise
By: cathy Terry
Reviewed on: 11 Feb 2017
Rose is always so helpful with any changes we had to make and always there to answer all our queries and concerns. She always there to remind us to complete our preboarding Thank, Rose
Recommended
Trips by Rose
By: BB
Reviewed on: 18 Feb 2017
A pleasure to work with Rose who is always well organized and well informed!
Recommended
Mekong River Cruise
By: Shelley & Rolly
Reviewed on: 01 Mar 2017
Rose was great to work with. She took care of everything and it took all the pressure off that comes with preparing a land and river cruise package vacation. Can't wait for our next one!
Recommended
VACATION
By: cuba
Reviewed on: 27 Feb 2017
ENJOYABLE AND WORRYFREE
Recommended
Great service!
By: Kc
Reviewed on: 25 Mar 2017
Rose's suggestion was perfect for what we were looking for. We had a great time. Good feeling when you can trust your agents recommendations.
Recommended
Best travel agent EVER... for the second year in a row!
By: RD
Reviewed on: 04 Apr 2017
This was my second year in a row dealing with Rose for my "once a year lay on the beach" vacation. As was the case last year, the level of time, energy, recommendations, and investment in detail she spent me with again resulted in nothing short of a FANTASTIC week in the sun. Her follow-up on all my questions (and I had a lot... and on multiple occasions) were dealt with professionally and timely. I could not have asked for a better travel agent to use. She always followed up, even after I arrived, to make sure all was perfect. Want to guess who I will use again for my next vacation?? You guessed it... Rose Coleman. I wanted to keep this quiet so I could have her all to myself but that would leave a lot of you missing out on dealing with this wonderful lady. Treat her well folks, because she certainly will do the same for you!!
Recommended
Wow! Rose is fantastic!
By: Judi
Reviewed on: 27 May 2017
Rose Coleman is a great Travel Advisor. She's knowledgeable, competent, current on the products she sells, and truly engaged with her clients. I felt that Rose put my best interests at the top of her priorities. She wanted to be sure that the trip I secured would not only meet, but exceed my expectations. I loved how she listened to what my vacation priorities were, and then she made suggestions based on her professional experience. The fact that Rose is so well traveled, she knows the resorts and can confidently match my vacation goals and expectations with the right resort! Rose is very detail-orientated, so I didn't have to worry about anything. She ensured that I had everything I needed, and that our vacation would be great. She was right! We had a fantastic time, and I know it was because of Rose and her expertise in matching us with the right resort. I wouldn't think of booking a holiday with anyone else.
Recommended
Greece
By: Wedgeport
Reviewed on: 23 May 2017
Excellent, she is very promp at getting back to us with any and every concern. She is really interested in getting us the best price. She goes over and beyond. We live in another city but still prefer and trust Rose the most.
Recommended
Lovely Rose
By: Hammer
Reviewed on: 21 May 2017
We have been working with Rose for the past 15 or so years. She is always great at getting back to you and answering all questions. She is always a pleasure to deal with.
Recommended
Constellation
By: bmas
Reviewed on: 13 Jun 2017
She has always been great with help in our planning.
Recommended
Great organization
By: Tc
Reviewed on: 24 Jun 2017
Rose is efficient and professional. We are always pleased with her suggestions and recommendations. Great trip all around!
Recommended
Exceptional Customer Care
By: Luisa
Reviewed on: 04 Jul 2017
I always love working with Rose. She's very professional and always takes great care of us. She responded to us when she wasn't working to help us while my husband had a medical emergency in Punta Cana. She spent many hours on hold with Air Transat to ensure we got another flight out with our club seat selections. There is no doubt she cares about her clients. Thank you Rose!!
Recommended
Conkiki tour
By: Wedgie
Reviewed on: 11 Aug 2017
Rose was knowledgeable, professional and very attentive to all details.
Recommended
First family vacation - wonderful experience!
By: Angie
Reviewed on: 05 Aug 2017
Rose was very patient with us as we were all over the place in planning this from specific dates, requests, etc. It was our first family trip and extra special as it was our 15 year wedding anniversary and the kids first time on a plane! Rose covered everything that was important to us and went the extra mile! She is very knowledgeable, patient, understanding, etc and we look forward to booking our next trip with her!
Recommended
Awesome
By: Robin
Reviewed on: 24 Aug 2017
Rose is wonderful to work with...she takes care of all the details and makes everything so easy. We will definitely call her when booking our next trip. Thanks Rose!
Recommended
Lovely St. Lucian Holiday
By: Willow
Reviewed on: 08 Oct 2017
Rose is great to work with! She listens to me when I explain what my vision is for my trip, then she makes recommendations based on her experience and vast knowledge. I know that Rose will think of all the little things that wouldn't occur to me, to make sure I have a wonderful trip. Rose is a fantastic Travel Advisor, and I look forward to working with her again soon!
Recommended
Alaskan Cruise
By: emeseals
Reviewed on: 24 Sep 2017
She is a lovely lady who is willing to help as much as possible with any request you make to her. She helped my husband and I plan a surprise visit on a cruise with my 3 other siblings and their spouses. It worked out beautifully. If there is something she cannot do, she will explain why or refer you to someone who does. She is an invaluable person to have as a cruising or vacation expert.
Recommended
Mediterranean cruise
By: The pin
Reviewed on: 16 Oct 2017
Execellent service and attention to very detail of our trip
Recommended
Shonzie says best job.
By: Shonzie
Reviewed on: 06 Nov 2017
Working with Rose, I think, couldn't have been better. Like, she does all the work. She is great mustering the gang and can always be quickly found on the ship. We couldn't be more pleased.
Recommended
An agent/advisor who we score A+
By: newcruisers
Reviewed on: 04 Nov 2017
All the contact information was done via email or phone after being referred to her by a friend, and no meeting until the day of the cruise. Rose was just as helpful in person as during planning, and I would recommend her highly.
Recommended
Great trip
By: Vern
Reviewed on: 11 Nov 2017
Rose is the best person tocppan a cruise vacation. Could not imagine anyone better
Recommended
Well done Rose
By: Pip
Reviewed on: 06 Nov 2017
Rose could not have been more thoughtful, helpful or anticipatory of our and the group's need. She had a widely diverse bunch to deal with, and handled them and herself with a maximum of style and a minimum of fuss. She was like the very best kind of duck - serene on the surface, while paddling furiously underneath. Thank you, Rose.
Recommended
California trip
By: Lisa
Reviewed on: 16 Nov 2017
Rose, Is an amazing travel agent, she goes above and beyond. Thank you Rose
Recommended
Perfect Honeymoon
By: Gaush's
Reviewed on: 22 Nov 2017
Rose was awesome to work with. We asked a lot of questions and she was always there to help and explain. Our honeymoon was perfect, with her help we got everything we wanted and more. We will use her again in the future!
Recommended
Vision
By: Me
Reviewed on: 26 Nov 2017
I have been working with Rose for about 10 years or so. I found her very helpful and knowledgeable.
Recommended
Annual family cruise
By: Tcman
Reviewed on: 18 Jan 2018
Professional and excellent service. Rose is very knowledgeable about different cruise ships and lines. We are at ease when Rose books our cruise vacation.
Recommended
Oceania Cruises
By: David
Reviewed on: 27 Jan 2018
I have worked with Rose for several years now, and always found her very competent in her knowledge of the business. She stays on top of all her bookings, makes suggestions and follows up on details. She is also a very pleasant lady to work with, and i will continue to have her as my travel agent in the future!
Recommended
Rose Coleman
By: Barbara A
Reviewed on: 31 Jan 2018
Rose has been my travel consultant for a very long time. Rose is unique in that she is adept at everything pertinent to the travel industry. She is knowledgeable, professional, approachable, courteous and more importantly, reliable. I leave all my travel plans to Rose having the assurance that things will get done - and get done right. What I really like about Rose is not merely the fact of her marketing a vacation resort, but Rose gives her clients guidance and suggestions as to vacation destinations and cruises. She truly knows her vacation spots and this is so helpful for many travellers. She goes beyond to ensure her clients are happy with their vacation plans. Thank you Rose for your excellent service quality and a job well done.
Recommended
All inclusive
By: Bob
Reviewed on: 10 Feb 2018
Excellent service!
Recommended
Cruise
By: Cathy
Reviewed on: 11 Feb 2018
Working with Rose is always a pleasure. She is very quick to answer any and all queries. I would highly recommend her services to anyone.
Recommended
fantasic vacation
By: JB
Reviewed on: 21 Feb 2018
Great. very responsive
Recommended
the best
By: reesie@bell.net
Reviewed on: 24 Feb 2018
Fun ,easy , stress free and very helpful
Recommended
Royal Caribbean Freedom of the Seas
By: Richard
Reviewed on: 06 Mar 2018
Sheer pleasure .
Recommended
Our vacation travel
By: elaine
Reviewed on: 16 Mar 2018
Excellent. She is always willing to check things out for us even if it is something we have seen online or heard about from friends. Gives us helpful general information and/or advice on places we are interested in visiting or cruising to in the future. She is always cheerful and upbeat.
Recommended
Working with Rose
By: Bbrooks
Reviewed on: 18 Mar 2018
Rose is very patient and goes the extra mile to make things run smoothly.
Recommended
Excellent
By: Ancient Mariner
Reviewed on: 15 Mar 2018
Very easy. Looked after ALL the detail. Totally satisfied with Rose.
Recommended
Great trip!
By: Cali
Reviewed on: 20 Apr 2018
Rose was very helpful with her suggestions. She recommended a perfect resort for us.
Recommended
Rose is the best!
By: CA
Reviewed on: 03 Jun 2018
Rose is very pleasant and knowledgeable.
Recommended
Mexico
By: Ernesto
Reviewed on: 10 Jun 2018
5 out o5 . Excellent to work with. Very efficient and helpful. Rose knew her stuff about resorts and all the does and don't Had a great trip and no issues
Recommended
Italy and Greece Cruise
By: Sean
Reviewed on: 04 Jun 2018
Rose provided us with excellent service. She was very helpful in arranging our transfers from the airport to our hotel and from our hotel to our cruise ship. Rose was very knowledgeable about what we could expect on our trip. It made the trip stress free.
Recommended
Pat LaCroix
By: Pat
Reviewed on: 22 Aug 2018
Fantastic. Every detail is taken care of
Recommended
It's a wonderful world.
By: Dudley
Reviewed on: 26 Aug 2018
Rose was always available to answer our many questions and provided us with much appreciated guidance. Her attention to detail was great. We look forward to planning our next adventure with Rose.
Not Recommended
3 rivers Cruise
By: Marie
Reviewed on: 18 Sep 2018
Rose was great to work with! Knowledgeable, pleasant and quick to answer questions on email
Recommended
Italy, Malta & Greece Cruise
By: Larry
Reviewed on: 20 Sep 2018
Rose was great to work with. She has lots of useful suggestions. She helped arrange entire trip. She helped arrange private tours and transfers that were better and less expensive than through the cruise line.
Recommended
Med Cruise
By: kcunningham403@hotmail.com
Reviewed on: 16 Sep 2018
Exemplary as usual. Rose always books our vacations and really looks after us and our friends well. Fantastic service. And she always follows up to make sure all went well.
Recommended
Successful Med cruise
By: caliboy
Reviewed on: 18 Sep 2018
Rose was very thorough in all the travel arrangements and gave excellent service. I plan to continue to book with Rose.
Working with Rose Coleman, you will have access to:
- An experienced travel guide whom you can rely on before, during, and after the trip
- Exclusive luxury resorts and properties
- Once in a lifetime experiences
Explore with the Best
Virtuoso Advisors are constantly pushing the boundaries in unique travel experiences.
Alliance programs are unique tailored experiences exclusive to travelers working with Virtuoso Travel Advisors.
learn more