Travel Specialties
Interests
Adventure
Honeymoons
Family Travel
River Cruising
Ocean Cruising
Destinations
United States - All
Costa Rica
Peru
Mexico
French Polynesia
Selling Travel Since
1977
My Background
I was a teenager when our family took its first real vacation – a charter to Las Vegas, Honolulu and San Francisco. A tour director accompanied our group and I thought , "A job involving travel, people skills, and problem solving – that's for me!" I traveled cross-country several times during college, and upon graduation began a year-long solo adventure to Europe and North Africa.
I have been in the travel industry for 36 years now and my enthusiasm for making travelers' dreams come true remains undiminished while my ability to make each client's trip a satisfying one has expanded exponentially. I no longer accompany tours to places such as Copenhagen, Ireland, Switzerland or Kenya. Instead I work closely with travelers to turn their dreams into reality.
I look forward to helping you create your next amazing adventure!
Places I Have Traveled
Reviews and Recommendations for Jane Edwards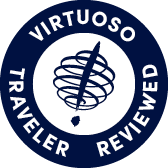 Virtuoso Verified Traveler
All reviews are from confirmed guests sharing exclusive insights
Sort reviews by
Recommended
Jane is a 5 star travel agent!
By: sher
Reviewed on: 21 Nov 2013
As always, our trip booked by Jane was smooth sailing! Excellent choice of hotels, great tips on food, upgrades-you name it, she does it right! EVERYTIME!
Recommended
She's the best of the best
By: Matt
Reviewed on: 16 Jan 2014
Well planned vacation and well executed. Flawless. I am looking for Value for Money, not a budget deal. I am a business class traveler and Jane met my needs perfectly
Recommended
Highly Recommended
By: JanF
Reviewed on: 27 Jan 2014
Jane has been helping our family plan trips for over 15 years. We are always completely satisfied and have a seamless experience. Her attention to details helps to make our travels unique and stress free. She always tries to arrange for us to experience the atmosphere and "flavor" of whatever country we are exploring. We are always happy to refer our friends and family to Jane for assistance in planning their trips.
Recommended
By: Not provided
Reviewed on: 06 Feb 2014
The airline reservations Jane arranged for me to fly to Miami were excellent.  There were no problems with the flights and I received the documentation in a timely manner.
Recommended
The round-trip plane rides were flawless.
By: PCI Friend
Reviewed on: 08 Feb 2014
Recommended
Highly reccomended
By: Bill
Reviewed on: 10 Feb 2014
Jane is great. I don't think I have taken a trip in years without her help. I met Jane when she did trips for our bar association years ago which were the best ones we had. She is thoughtful and caring and jumps through the hoops so we don't have to. She knows details and gives advice to make the trip better.Bill
Recommended
HIGHLY RECOMMENDED
By: Dr. K
Reviewed on: 10 Feb 2014
We were flying out on a day predicted to have severe snow storms.  Jane looked at the weather patterns and flights.  She booked us on a flight that was one of the 20% of flights not cancelled that day.  SHE IS AMAZING!!!!!
Recommended
Highly reccomended. Perfect.
By: Doc
Reviewed on: 07 Mar 2014
Recommended
By: Not provided
Reviewed on: 20 Mar 2014
Please write at least 15 characters
Recommended
yet another spectacular trip thanks to Jane
By: sheree
Reviewed on: 18 Mar 2014
Jane never fails to amaze me!  Her attention to detail, the upgrades, suggestions on locations, etc.--ALWAYS TOPS!  Thanks Jane for helping us create such special memories and making each trip just a little more over the top than we could expect!
Recommended
By: Deep See
Reviewed on: 30 Apr 2014
Jane's knowledge of the industry got me out of a couple of unforeseen jams, for which I am hugely grateful.
Recommended
Jane Edwards - a very professional and efficient agent.
By: Mara
Reviewed on: 14 May 2014
Recommended
Never fails to amaze
By: Lindyloo
Reviewed on: 25 May 2014
Jane has been our agent for many years and she never fails to amaze us with the properties she picks and the itineraries she suggests. Everything goes smoothly and she is attentive to every detail....that leaves little for us to do but enjoy! I can't thank her enough for the special memories she has created for us! The properties she finds are unique and memorable. Service is always top notch. There have been times when we have needed assistance on our trip and she is always at the ready to attend to our needs or resolve a problem. I have recommended her to many of our friends! Love this lady!
Recommended
By: Tish
Reviewed on: 10 Jun 2014
Jane is a pleasure to work with and makes my travel so stress free. She is prompt with all reservations and has great skills on what to do when. She looks for the best deals and is very experienced. i recommend her highly!!!!!!!!!!!
Recommended
Every detail was perfectly planned and highly enjoyable!
By: KC
Reviewed on: 05 Jul 2014
Jane  provided us with an extraordinary experience.  Even our placement on the train was great!  The details that can often be a detraction were seamless. All of the transfers, for example, were anxiety free.  Her recommendations were all spot on from the travel with the Princess line to our air transfers.Jane inspires confidence and backs it up with expertise.  She is responsive but not afraid to make recommendations.
Recommended
Highly Recommended
By: Bob
Reviewed on: 19 Jul 2014
Recommended
Highly recommend
By: Jake
Reviewed on: 18 Jul 2014
Jane is outstanding, responsive, understands what a traveler wants and needs. I would never use anyone else.
Recommended
Amazing Service
By: Anthony
Reviewed on: 05 Aug 2014
Jane has been spot on and very helpful with this trip and all other trips that she has arranged for us. We are extremely glad and thankful for all her help and assistance in planning our vacations.
Recommended
Glowing Recommendation!!
By: Toby
Reviewed on: 16 Sep 2014
I had to write this glowing recommendation for all fellow travelers and the Virtuoso community to highly recommend Avenue 2 Travel. I have worked with Jane Edwards two times now and each experience has been exceptional. My latest trip was to the Ritz Carlton San Francisco and what a fantastic time I had. Jane offered professional advice and made sure my trip was one I would long remember. All of my special requests were taken care of immediately prior to leaving on my trip and all was fantastic once I arrived. Jane provides superior service as a travel specialist and I'm already thinking of my next trip!!
Recommended
Jane is terrific
By: M2
Reviewed on: 18 Sep 2014
We were delighted by the trip. Jane gave us great suggestions and is always available during the trip if problems arise. The Montage hotel is good value for money --- expensive but worth it
Recommended
EXPERT FRIENDLY SERVICE
By: MAURY
Reviewed on: 08 Oct 2014
Jane did a great job. Traveling with two infants is not easy. Plane and car reservations were made easy by Jane. Thanks for your expert help.
Recommended
Great service
By: Bill
Reviewed on: 05 Oct 2014
Jane has always been great with practical ideas, timing tips, and really tries to make travel as easy and pleasurable as possible
Recommended
A fabulous trip to Paris
By: Kathy
Reviewed on: 27 Oct 2014
Jane Edwards is a true professional in the travel business. She gets to know you and what you are looking for and then delivers EXACTLY that. I have booked two very special trips abroad through Jane and both times they were amazing. Every detail from the tours to the hotels were first class and met all our expectations. I would never consider a trip without using Jane and highly recommend her for anyone looking for that special vacation. The Esprit Saint Germain was a wonderful experience. From the moment you enter through the front door you are made to feel invited and welcome. The staff is exceptional. No question or issue is too big or small for them to help you with. Just delightful! The hotel itself is warm and inviting. Everything from the breakfast to relaxing with wine in the evening adds to atmosphere. The location is on the left bank and a comfortable walk to many of the sites you will want to see in Paris. On a scale of 1-10 my husband and I would give them a 12!
Recommended
The Best Ever!!!
By: Katinka
Reviewed on: 05 Nov 2014
The trip planned by Jane was great. The only problem was that it would have been better if we could have had an earlier flight back home. Jane did an outstanding job of working with us and meeting our needs. We could not have asked for a better travel agent. We have been working closely with Jane for many years and she is always full of excellent suggestions and she always goes the extra mile to assist us. Thanks for asking!
Recommended
Jane is the best!
By: Carole608
Reviewed on: 06 Jan 2015
Jane found a great round trip fare for my son to travel from SFO to PHA over the Christmas holidays. My son was booked on a nonstop flight which is a great plus during the busy holiday period. Jane is the best and I can always count on her sage travel advise: and the bonus is she has been my dear friend for more years than I am probably allowed to mention!
Recommended
Excelllent service
By: Linda
Reviewed on: 06 Jan 2015
Once again Jane chose the perfect lodging for our vacation. It was reasonably priced and perfectly located for activities and restaurants. Each suite had a kitchen so each family could manage meals. She knows our family requirements and interests and has come up with the perfect match for us time and time again. Thank you, Jane.
Recommended
Another Fabulous Travel Experience!
By: TLP
Reviewed on: 13 Feb 2015
I just returned from another great trip working with Jane Edwards. She recommended this Virtuoso property in Miami Beach and I was so pleased with everything...the accommodations (upgraded), food, and staff as well. She also always makes sure to check in with me before and after my trip which is so appreciated. Thank you Jane for everything! Looking forward to making plans for my next trip.
Recommended
Jane Edwards is our hero!
By: Roger
Reviewed on: 05 Mar 2015
The trip went better than anyone could have imagined. We credit the work that you accomplished for such things as the two specialized dinners which were wonderful, the first seating dinner and a host of other things that went so well. Our other two accompaning couples were thrilled with all the things that happen on a cruise ship. They tried to do eveything and participated more than Sharon and I could ever have imagined. Holland America is a first class cruise line. The Noordam is one of the most beautiful ships we've ever experienced. It is large and well laid out. It was an enjoyable cruise in every way. Yes, there always are some little things that did not go right. There was a"banging noise" in our stateroom for some nights and HAL couldn't figure out what was wrong. But they gave us another sleeping room and eventually the noise stopped. One of our coleagues bought a soda beverage plan but could not use it on their private island. Did not make sense. But the problem was minor.
Recommended
Superb
By: Sheree
Reviewed on: 25 Apr 2015
Once again, Jane went to every detail to insure our trip was smooth sailing! We enjoyed our trip and returned to several places that we originally went on Jane's recommendation. Thanks Jane!
Recommended
Great Trip Planning
By: Judy
Reviewed on: 27 May 2015
Thanks Jane for another well planned trip! It all went smoothly with airlines that are efficient and friendly to fly with. As always appreciate your help and expertise.
Recommended
Fabulous Trip
By: Deb
Reviewed on: 19 Jun 2015
Jane did an excellent job in finding out what I wanted and then making recommendations accordingly. We had a fabulous time - hotels were perfect for us, locations were perfect. Jane is always responsive and available when needed. I have and will continue recommending her.
Recommended
Galápagos and more
By: Zenman
Reviewed on: 31 Aug 2015
The only reason we even thought of this trip to Galápagos is because of the confidence and reassurance that our amazing agent Jane would take care of everything. As always Jane did not disappoint. Thank you Jane for your great work and care.
Recommended
Responsive, prompt and accessible
By: Ken
Reviewed on: 09 Sep 2015
Good recommendatiions. Very knowledgeable. Air connections and hotels all good. Transfers unnecessary and costly. Taxis work fine.
Recommended
Outstanding advice and wonderful service!
By: Eileen08
Reviewed on: 22 Jun 2015
Jane Edwards gave me excellent recommendations and advice for our Eastern European land trip in May. She listened and understood exactly how to fit our needs into a wonderful group tour with Insight Vacations.She offered a plethora of advice on hotels, sights and duration of travel. Her recommendation to stay an extra 2 nights in Prague at the Intercontinental was fabulous. Jane Is a very perspicacious, experienced travel agent who works so diligently and meticulously to please her clients. All of her advice and suggestions were exactly on target. Although I have not been on a land vacation in many years I felt confident going to Eastern Europe with Jane's guidance. Whenever I ask for her assistance she responds with alacrity and provides invaluable advice. I have recommended her to numerous friends and all are so pleased with her expertise.
Recommended
Lovely hotel, but value not there for the $
By: sheree
Reviewed on: 07 Jun 2015
The hotel is very well located and well appointed. The staff is very courteous. The room is well appointed. The breakfast buffet is extensive and delicious. There seems to be some communications problems between staff members. For example, we would leave requests with the concierge, and sometimes it would be passed along to a colleague. Several times, the details of the messages were lost between staff members. I did complain- the supervisor was very attentive to the situation, but it happened 5 different times. The spa seemed to have the same communication issues. For example, there were no combs or brushes to use after I showered. There were hair products and blow dryers. I requested a brush and the staff member said there were none as they had had a problem with their brushes-the front desk knew of the issue and offered to call housekeeping for a brush. This hotel is VERY $$$$$, and it seems these details would be something that would not be an issue for the price we paid.
Recommended
A wonderful Experience
By: linRich
Reviewed on: 27 Jun 2015
The trip on Swiss Airlines was stellar! What a great way to begin and end our time in Italy! No detail was left to chance. We enjoyed top notch service, food and overall experience. Janes choice of hotel for our last night in Florence was perfect for our needs. The location ideal as we were in walking distance to all the major sites and the accomdations and pricing were ideal. Not to mention we were on,y 15 mins drive from the hotel to the airport. The car service she arranged was top notch and our return required minimal effort on our part. Bravo to Jane for making a special trip EXTRA special!
Recommended
professional , great service
By: kato
Reviewed on: 19 Jul 2015
Jane Edwards was great to deal with. She was timely and had many suggestions and options for our travel plans. Professional attitude.
Recommended
Responsive excellent service
By: ME
Reviewed on: 20 Jul 2015
Jane is always available on a moment's notice to provide sometimes complex and quick turnaround reservations. She is always extremely friendly and professional. I don't know what I would do without her!
Recommended
Educational and active
By: Len
Reviewed on: 16 Aug 2015
Exceeded our expectations
Recommended
Excellent, as usual!
By: Ramon
Reviewed on: 22 Aug 2015
Once again, XV Beacon provided nothing but excellent accommodations and service! Our rooms were spectacular-thank you Virtuoso and Jane for getting the upgrades for us! The check-in was quick and easy. The drivers were super friendly and professional. Our friend had a cake waiting in her room as we had alerted them it was a birthday celebration! Hope to go back SOON!
Recommended
Great Service
By: BillH
Reviewed on: 30 Aug 2015
As usual, Jane's advice and service was beyond excellent, friendly and complete
Recommended
Great service and amazing Honeymoon!
By: Johanna99
Reviewed on: 15 Sep 2015
My husband and I used Jane to plan our Honeymoon to Italy. We had a request to make numerous stops throughout our trip and we gave Jane our thoughts with a budget and she quickly turned around a fabulous itinerary. We had one change and she made that quickly and really created the trip of a lifetime. On our trip, we had no travel hiccups and the hotels were all fabulous. We cannot thank Jane enough for her hard work and making it an easy process during a very busy and stressful time!
Recommended
a fine old hotel
By: rich
Reviewed on: 24 Sep 2015
The Ritz Carlton is a fine old lady of a hotel. They fully honored all of the Virtuso Perks and I'd gladly stay there again.
Recommended
The word "pampered" comes to mind
By: RER
Reviewed on: 09 Jan 2016
Jane has always come through with great trips and outstanding personal service. This cruise, with the exception of poor weather on our first two days, was an exceptional voyage. The QM2 is looking a bit tired and I understand she will be getting a face-lift when she returns to Southampton. BUT... the staff, service and food were top notch. Everyone went out of their way to accommodate us. It was by far the best cruise we have had.
Recommended
Tamaya
By: Winston
Reviewed on: 04 Jan 2016
Jane took our requests and limitations and came up with a creative, exciting vacation that fit our needs (good for a 7 year old child, limited budget, adventure). This is our second time using Jane and we'll be sure to use her next time as well!
Recommended
Expert friendly service
By: Matt
Reviewed on: 21 Jan 2016
Jane a Edwards is the best of the best
Recommended
Great at getting us what we want
By: bandj
Reviewed on: 21 Feb 2016
Jane listens and pays attention to our particular likes and dislikes. She knows the markets. She makes the extra effort to get us the best prices and arrangements. She responds rapidly and competently. And she is always a pleasure to talk with. We didn't know Florida at all. But when we wanted a long stay there, she picked the perfect town and hotel for us. We have had her book five cruises for us and we will continue to rely on her.
Recommended
A Trip Tailored to our Taste
By: BP
Reviewed on: 09 May 2016
My son and I recently returned from our trip to Dublin, London, and Paris which was planned by Jane Edwards. Jane met with us in advance and really listened to what we wanted - she got to understand who we were. The resulting trip was absolutely perfect. The hotels were gorgeous and near the transportation we needed to see everything we wanted. From Tube passes to museum recommendations and all the phone number contacts we needed, Jane took great care of us. The trip was a once-in-a-lifetime experience. Thanks, Jane!!
Recommended
another great trip thanks to Jane!
By: sheree
Reviewed on: 24 Apr 2016
The 60th birthday celebration planned for my friends was fantastic! Their first trip to Napa was certainly one to remember! My husband joined me later, and we had a wonderful time in Napa and San Francisco. The Taj Campton place was amazing AGAIN--lots of upgrades and freebies thanks to Jane and the Virtuoso team! You won't be sorry if you allow Jane to plan a trip for you!
Recommended
Excellent advice and service provided
By: Jeanne
Reviewed on: 19 Jul 2016
Jane has provided excellent service and advice for our traveling group for 2 trips to Europe. This trip, which focused on Stockholm, Copenhagen and Switzerland included hotel and airline reservations, local tours and train reservations. She came to my home twice to provide personalized service and answer questions from our group. Our hotel accommodations were excellent and her advice for our various destinations added to our trip experience. We will definitely use Jane Edwards for future trips!
Recommended
Great attention to detail!
By: kathi
Reviewed on: 26 Jul 2016
Jane is very involved in the planning process and ensures every detail is attended to. Such a pleasure to work with her!
Recommended
Helpful advisor
By: mt
Reviewed on: 09 Sep 2016
Jane is a pleasure to work with. She is very thorough and attentive to her clients. Air travel for me was challenging with 3 stops to my destination of Alaska and an overnight on my return and it all went without a hitch. The accommodations in Sitka Alaska were not the best but the options were very limited. Her recommendations for accommodations on previous trips in Athens and Rome were wonderful.
Recommended
Great Trip!!! One of the Best!
By: Mark E
Reviewed on: 03 Oct 2016
Jane, Outstanding trip ! Harmony of the Seas ship was awesome, never felt it move! Service on ship was excellent. I thought the food was good to very good across the board. Staff very helpful and I would rank very high. Excursions went off without a hitch, nice job coordinating all of these! Along with perfect weather was one of the best vacation trips!
Recommended
All the details were attended to!
By: Cinderella
Reviewed on: 30 Sep 2016
Hotel was spectacular, and the reservation went smoothly!
Recommended
Excellent service
By: Maury
Reviewed on: 06 Oct 2016
My trip was fantastic. Jane did a fabulous job. I highly recommend Jane for any travel plans.
Recommended
Always The BEST!
By: R&L
Reviewed on: 09 Oct 2016
As always, Jane provides us with amazing service. She never fails to take good care of us, not just in the planning and prepping stage, but all along our trip. We had a few health issues that she was able to advise and assist us with. Her recommendations are always spot on and we have already planned another trip through her in early 2017! We wouldn't have it any other way and have recommended her to several of our friends and family.
Recommended
she is the best
By: Matt
Reviewed on: 07 Oct 2016
Jane is excellent in all respects. I have been her client for years
Recommended
A speedy well-planned trip
By: Kathy
Reviewed on: 27 Nov 2016
Caught Jane as she was literally trying to go out the door on a trip but with no hesitation she rapidly found a great airport near my destination and had me booked for the return trip in about five minutes. All went well and I'll be using her great service in the future.
Recommended
All grand!
By: Dms57
Reviewed on: 30 Dec 2016
Great all around. Perks at the hotel, Pre Check at the airport, rental car waiting. The hotel location was fabulous. Useful reminders and documents emailed at the perfect times. Jane is a consummate professional providing great value.
Recommended
Outstanding throughout
By: Howard_K
Reviewed on: 05 Jan 2017
Jane Edwards is a true professional, through and through. This type of trip was new to me and my family but Jane walked us through everything. She presented an array of options and helped us select an outstanding property where we had a heavenly week. Jane crossed all the "t"s and dotted all the "i"s. From airfare to ground transport to dinner reservations, everything was effortless for us due to her diligent work. Put yourself in her hands. You'll be grateful did.
Recommended
Superb Accommodations!
By: Lin&Rich
Reviewed on: 19 Jan 2017
We loved the properties that we stayed at in Costa Rica! First class rooms, food and very friendly service! Each property had its own unique style that mirrored each area of Costa Rica that we visited. Our experiences were great at each and we would like to return and explore more of this beautiful country. Thanks to Jane for providing us with an exceptional experience!
Recommended
Bay Area Visit
By: Ms CDJ
Reviewed on: 02 Mar 2017
Jane is a highly knowledgeable travel agent; indeed a consummate professional! I can trust Jane to give me the best advice regarding all of my travel needs. She is positively passionate about her work and always provides fantastic service. I have recommended her services to my family, friends and business acquaintances'.
Recommended
Jane Edwards - top notch in every way
By: rich
Reviewed on: 10 Apr 2017
Always pleasant, knowledgable and professional.
Recommended
Never disappoints
By: RichS
Reviewed on: 03 Jun 2017
Jane is always a pleasure to work with. She consistently creates the best itinerary with the most incredible properties my wife and I have ever experienced. We wouldn't consider planning a trip without her!
Recommended
Hooray
By: M2
Reviewed on: 09 Jun 2017
Jane is the best of the best.
Recommended
Europe 2017
By: Gellie
Reviewed on: 10 Jun 2017
As always jane was a pleAsure to work with and her prompt responses and attention to detail are much appreciated
Recommended
Tahiti
By: DMB2
Reviewed on: 30 Jun 2017
In short; an absolute pleasure. I have worked with Jane a few years now on the recommendation from my cousin and have come to consider her second-to-none in terms of (1) responsiveness, (2) willingness & ability to suggest alternatives in the thoughtful way & (3) thoroughness. The more complicated ones travel arrangements are, the more they should consider working with Jane.
Recommended
Outstanding commitment
By: Bill
Reviewed on: 03 Jul 2017
I have been working with Jane Edwards for years. Her advice and results have never disappointed me. Her assistance has always been of the highest quality. This trip is no exception. I am not what could be described as a frequent traveler and Jane's commitment to my needs treat me as if I were her most important customer.
Recommended
Trip to Iceland, Norway and Denmark
By: Diane
Reviewed on: 12 Aug 2017
Jane was great to work with! She planned a great trip for us and was very responsive to all questions. All the arrangements worked as planned. She picked wonderful hotels and the tour guides were all very knowledgeable and pleasant. All transport drivers and guides were prompt. We were very pleased with everything and definitely will work with Jane again in the future.
Recommended
Alaska
By: M2
Reviewed on: 13 Aug 2017
She is terrific
Recommended
Great to work with
By: Mary
Reviewed on: 21 Aug 2017
Very professional knowledgeable and pleasant
Recommended
Fiji
By: MB
Reviewed on: 12 Sep 2017
Working with Jane Edwards was absolutely fantastic. Jane has been helping us with our international travel for a couple of years now and has consistently made our experience almost completely stress-free time and time again. On this trip, when Virgin America was late departing Boston for LA causing us to miss our connection to Fiji, while we were in the air to LA, Jane arranged hotel accommodations and rebooked our international flight and connecting seaplane flights in Fiji such that when we hit the ground in LA [at 11 PM] everything was taken care of for us and she had authored an email with all the details... which must've kept her up to midnight her time. Travel advisor service doesn't get any better than that!
Recommended
Wonderful cruise via Crystal Symphony, thanks, Jane, for your help......
By: Gram Carol
Reviewed on: 30 Sep 2017
"Working with Jane" is not "working!" It is sharing my ideas and Jane's expertise to make a journey the best. Have coordinated trips with Jane in the past years, always successful and satisfying. Jane accepts my input, i respect hers and between us, my husband and I have been very satisfied. In the past two senior "adventures" via Crystal cruises, the two of us have been very happy with the added incentives that Virtuoso offered coincidentally on our cruises. Don't miss these benefits, if you happen to travel where Virtuoso has an extra offer. Sensational!! We have traveled extensively but the expertise of a travel agent like Jane is a huge help when planning a trip!! Thanks, Jane. Gram Carol and Pop Bill.
Recommended
Working with Ms. Jame Edwards
By: Don
Reviewed on: 09 Oct 2017
The short answer to the question is that she was a dream to deal with without ever having a face-to-face meeting with her, Ms. Edwards was always extremely responsive, helpful and willing to explore options other than her original recommendations. We expect to be contacting her in the future for our future travel plans.
Recommended
Great travel agent
By: mt
Reviewed on: 29 Oct 2017
Jane is wonderful to work with. Always attentive to personal needs and wishes. Great suggestions for air travel as well as hotel acommodations.
Recommended
Jane
By: Matthew
Reviewed on: 30 Oct 2017
Jane is the best of the best.
Recommended
Review to Jane!
By: Jane, I will call you! Great cruise!
Reviewed on: 16 Nov 2017
Jane Edwards is one of the best travel agents anywhere. We have been with her for many year and she is absolutely great!! We wouldn't think of anyone else. Whoever works with Jane has the best attention and planning they could ever have. Roger
Recommended
Responsive and Responsible
By: Natalie
Reviewed on: 29 Nov 2017
When i found out I needed to fly to Europe to handle an emergency situation, I called Jane. It was the weekend, but she got right back to me and arranged the flight. And when it came time to arrange a return flight (again on a weekend), she took care of it and was always available to answer my questions. In the midst of a difficult situation, I knew I was in good hands with Jane. I couldn't have asked for anything more.
Recommended
Antigua
By: Matthew Menken
Reviewed on: 20 Jan 2018
Jane is the best of the best, on top of every issue.
Recommended
Another Fabulous Trip To Miami!!
By: TLP
Reviewed on: 03 Feb 2018
Jane is always helpful and truly engaged in your trip...good recommendations and useful advice. I stayed at the Como Metropolitan Miami Beach and this was my second trip there. Very sophisticated accommodations and impeccable service. Can't wait to return!!
Recommended
Above and beyond
By: John in Philly
Reviewed on: 17 Feb 2018
Jane always has great ideas that are personalized for us. But this time she has done more than just be a great travel agent. We had to cancel a cruise because of virtually-simultaneous cancer of my wife and death of my brother. Realizing I was inundated, she stepped in and volunteered to handle the hassle of obtaining compensation from Travelex under our trip insurance policy. A much-needed relief and help.
Recommended
Working with Jane
By: Don
Reviewed on: 07 May 2018
Jane takes all of the hassle and worry of developing options, planning the trip and ensuring that all of the "little details" are taken care of. Her explanations are always spot on and she delivers within the budget given to her. An absolute pleasure to work with.
Recommended
Great trip
By: TB
Reviewed on: 15 Jun 2018
Awesone and amazing
Recommended
Always a pleasure
By: RichardS
Reviewed on: 06 Jul 2018
Jane has been planning trips for me for a long time and she consistently hits a home run! The properties that she finds are always top notch and fit our style and needs. It's also nice to know that she is always at the ready to help if there is a last minute change or a problem while traveling. She is the BEST!
Recommended
Trip
By: Judy
Reviewed on: 21 Jul 2018
Jane is always awesome. I frequently recommend her.
Recommended
Oceania
By: Matthew
Reviewed on: 02 Aug 2018
Jane is the best of the best. She foes the extra mile for her clients.
Recommended
China Trip
By: JHWJR
Reviewed on: 21 Nov 2018
Jane tailored our travel to exactly what was needed for this trip. We had a number of options to consider, including touring and air travel within China, and all worked well.
Recommended
Family vacations
By: x
Reviewed on: 02 Jan 2019
Jane knows our interests, likes and dislikes. She has been finding perfect vacation sites for our large extended family for several years. She handles all details so we can enjoy the trip.
Recommended
Great Vacations
By: Stephanie and Richard
Reviewed on: 06 Feb 2019
Working with Jane is very easy and we feel that she understands what we want. We trust her and can't imagine working with anyone else.
Recommended
Best advisor
By: Marti Smye
Reviewed on: 07 Feb 2019
Fabulous... We takes care of everything
Recommended
trip to Vietnam xxxxxxx
By: joe
Reviewed on: 11 Apr 2019
Excellent, she was prompt in answering any questions we had. She set up an exceptional trip. the organization Trails of Indochina did an outstanding job. Everything was wonderful.
Recommended
Jane Edwards
By: Karen
Reviewed on: 25 Apr 2019
Excellent, experienced consummate professional
Recommended
Helsinki trip
By: JHW
Reviewed on: 05 May 2019
Jane is always responsive to our requests, and she was helpful in scheduling the details of our flights. It was not a complicated trip, but she went through the options, and helped get us seat reservations that we could not get without an agent.
Recommended
Good
By: Victor
Reviewed on: 07 May 2019
I've used Jane many times and it's always been a very good experience.
Recommended
Viking Cruise to the Baltic Sea
By: Dale L.
Reviewed on: 15 May 2019
It was great. We were scheduled to travel on Viking Sky at the end of April, 2019, one month after the Viking Sky almost capsized in an incident in the North Atlantic west of Norway. Jane was able to contact Viking and re-assure us that our trip would not be cancelled. It was comforting to have her looking out for us in the last month after the prior incident on this trip. The week before we were depart on an SAS flight to Copenhagen, the SAS pilots threatened to go on strike. Once again, we called Jane and she was able to assure us that the strike would not affect our flight. Then, again, while we were cruising in the Baltic Sea, the SAS pilots were still on strike and we were concerned about how the strike would affect our flight back to the US from Stockholm. We emailed Jane about our worries and she responded within 10 minutes by email, letting us know that she was monitoring the situation and that she was confident that the strike would settle and that our flights home would be OK
Recommended
Fine
By: Carpediem
Reviewed on: 23 May 2019
Excellent advice and planning Always receptive to calls
Recommended
Trip
By: Judy
Reviewed on: 03 Jun 2019
Jane is awesome.
Recommended
Canada copitals
By: len
Reviewed on: 07 Aug 2019
The easiest and least stressful
Recommended
makes it happen
By: marti
Reviewed on: 31 Jul 2019
gets you what you want...there in an emergency....cost conscious when necessary. Enjoy dealing with jane
Recommended
Fantastic
By: Anthony
Reviewed on: 07 Aug 2019
As always Jane is fantastic. She was there every step of the way. She never fails to respond or fix any situations that may come up. She is the main reason I have been with the agency this long.
Recommended
Extra Help
By: John W
Reviewed on: 12 Aug 2019
Jane went above and beyond to help our internationally traveling family, including a one year-old, who got stranded in Montreal making a connection. They were already delayed two days, and Jane worked outside of normal working hours to get them the last three seats on a flight when all flights were booked, the airline's phone number was telling customers to call back another time when they were not so busy, and nothing could be done on the website. I would use Jane and Avenue Two any time.
Recommended
Mediterranean cruise
By: Matthew
Reviewed on: 15 Aug 2019
Jane. Is the best of the best.
Recommended
Jane Jane Jane
By: Anthony
Reviewed on: 10 Sep 2019
Fantastic as always.
Recommended
Always finds the Best!
By: Rich/Lin
Reviewed on: 27 Oct 2019
Jane is amazing! She consistantly finds unique and perfect places for us to stay! This trip was no exception. Our trip was great thanks to her. Looking forward to our next adventure planned by her.
Recommended
Awesome
By: Marti
Reviewed on: 01 Dec 2019
Fantastic. Had to make many changes due to client changes. Created an awesome itinerary. Couldn't be better! Thank you Jane!!!
Recommended
London Bucket List 2019
By: Dana
Reviewed on: 13 Dec 2019
Fantastic. Jane was so patient in listening to me and then planning exactly what I wanted for my London trip. She helped me achieve a very personalized itinerary while at the same time keeping the costs within reason. The arrangements also addressed my needs as a woman and solo traveler. I would trust her recommendations on future trips. And in fact, chose her due to a friend's recommendation that her extensive knowledge of flights can help find a great mixture of time and costs when planning business travel. I have gone on to do much more with her. Also, she went above and beyond when my Scottish trip to the Solheim Cup went haywire due to strike by British Airway. Jane responded promptly to address my needs in trying to rearrange and ultimately cancel the trip even when she was in major pain due to an accident at the time and house bound. This is who you would want in an emergency, trust me.
Recommended
San Fransisco
By: howard@howardsalasin.com
Reviewed on: 14 Dec 2019
Excellent and very professional She has aways been the best and has lived up to our expectations.
Recommended
Anguilla
By: Carpe Diem
Reviewed on: 28 Dec 2019
Good as always over many years
Recommended
Great job
By: Maury
Reviewed on: 15 Feb 2020
Great, everything perfect
Recommended
SFO trip last minute
By: 19010
Reviewed on: 07 Oct 2020
Jane always finds the most appropriate arrangements, whether for a long vacation, or a last-minute trip that requires flexibility. This one worked out perfectly on very short notice -- and I did not spend an arm and a leg.
Working with Jane Edwards, you will have access to:
- An experienced travel guide whom you can rely on before, during, and after the trip
- Exclusive luxury resorts and properties
- Once in a lifetime experiences
Explore with the Best
Virtuoso Advisors are constantly pushing the boundaries in unique travel experiences.
Alliance programs are unique tailored experiences exclusive to travelers working with Virtuoso Travel Advisors.
learn more
United States - All
Costa Rica
Peru
Mexico
French Polynesia
United Kingdom
France
Colombia
Italy
Spain
Denmark
Ireland
Switzerland
Kenya
Israel