Travel Specialties
Interests
Family Travel
Safari
Independent Tours
Ocean Cruising
River Cruising
Destinations
South Africa
Kenya
India
Ecuador
Peru
Selling Travel Since
1980
My Background
My passion is Africa, all of Africa. A place for families, reunions, friends traveling together, the physically challenged, everyone. From 7 days and up. You can spend time just seeing the migration and animals or you can treat yourself to vine yards, fine dining and incredible shopping. We decide together.
When not in Africa I try to see Asia, and/or the United States. So many wonderful places to visit just around the corner from home. Weekend getaways to spas, golf, fishing, National Parks or just sitting on a beach reading a good book.
Places I Have Traveled
Reviews and Recommendations for Sylvia Berman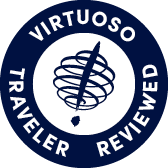 Virtuoso Verified Traveler
All reviews are from confirmed guests sharing exclusive insights
Sort reviews by
Recommended
More than Highly recommended
By: Dutchman
Reviewed on: 31 May 2013
Everything Sylvia said she would do was done and then some. Everyone met us on time and were more than pros. The tours were fantastic and the places we stayed were even better. When we return to Africa,and we will we will be sure to book through Sylvia.
Recommended
WINDSOR COURT --NEW ORLEANS
By: MICHAEL
Reviewed on: 23 Jun 2013
The purpose of the trip was to to see Gino Vanelli who was performing in New Orleaans on June 14 and 15. Upon our arrival we were greeted with professional courtesy from Julie who is an outstanding employee at Windsor Court. Our room was ready upon arrival. Everything went perfect throughout the weekend as prommised. Looking forward to do more business in the future with Post Haste Travel Service, Inc as well as returning back to New Orleans in the near future.
Recommended
NO BETTER FRIEND
By: NEG
Reviewed on: 27 Jun 2013
From the moment we decided where and when (with Sylvia and Sheri's help), we didn't worry about anything---all arrangements made by them were timely, well thought out and extremely helpful. In fact, they are booking three trips for our family simultaneously and never missed a beat. Trip one is complete; trips two and three coming soon. These professionals make travel an amazing experience!
Recommended
highly reccommended
By: bobby
Reviewed on: 06 Jul 2013
Sylvia was thorough and caring when planning the family experience. She was considerate in meeting the needs of the varying age groups that were traveling. Communication was easy and responses swift.
Recommended
Very Highly Recommended
By: Pavey
Reviewed on: 04 May 2013
Sylvia is extremely knowledgeable and goes beyond most agents in ensuring that her clients needs are anticipated. She takes care of all the details and follows up on your travel. Our last trip, when a connection on a flight was cancelled, she was aware of it and had arranged for an alternate before we had landed. She is a true professional and a delight to use for all our travel needs.
Recommended
Crystal Serenity Grand Cruise 2013
By: serenity70
Reviewed on: 23 Apr 2013
The Virtuoso Host and Hostess could not have been more professional. We did not participate in the off-ship experiences, however they were always available for suggestions and advice at each port.
Recommended
Highly recommend
By: Alana
Reviewed on: 25 Apr 2013
We recently returned from an amazing 5 week cruise & land tour to Asia. Sylvia Berman orchestrated everything to perfection! From our Oceania cruise to hotels, drivers & private tour guides. She truly made this a trip of a lifetime for us! We look forward to planning future trips with her.
Recommended
Highest recommendation Ever
By: H&J from south florida
Reviewed on: 06 Aug 2013
Sylvia Berman is our African virtuoso, our recommmender, our tour planner , our deal maker and our foreign event planner. She is a wonderful listener and plans all our trips taking all our concerns seriously as though they were her very own. She works tirelessly until she is satisfied pleasing her clients She gets back to us promptly and revises the itinerary until she herself is satsified. She is one hard working woman who deserves all the kudos she receives.
Recommended
Highly recommended
By: lambo
Reviewed on: 12 Aug 2013
Our trip was amazing. Sylvia was very professional and helpful. I would definitely recommend her.
Recommended
Well informed. knowledgeable
By: Ellen
Reviewed on: 07 Aug 2013
Sylvia put together a wonderful vacation for us. She was able to address everything including the fine details. Her passion for Africa was very obvious.
Recommended
Highly Recommend
By: Alisse61
Reviewed on: 13 Aug 2013
Trip was absolutely awesome and went off without a hitch down to the final details of having dinner on a floating sampan in the middle of the Zambezi surrounded by burping hippos! We loved Chiawa (one of our favorite camps ever), thought the rooms at Tongabezi were to die for, and loved children on Ibo Island! Can't wait for Sylvia to plan our next trip to Africa next summer!
Recommended
Highly recommended
By: Miriam
Reviewed on: 13 Aug 2013
Sylvia planned a great trip for us! Exactly what we were looking for!
Recommended
highly recommended
By: Bev
Reviewed on: 29 Aug 2013
We were very pleased with the help we received when planning our trp to the British Isles. All our questions were answered promptly. We were given suggestions which were very helpful. The hotel that was booked for us was centrally located so we were able to walk to a lot of sights we wanted to see. The hotel was lovely and I would recommend it. I would recommed Sylvia and her associates to my friends and would book again with them.
Recommended
Viking river cruise
By: Robert
Reviewed on: 03 Sep 2013
The trip was excellent, more than expected. Sylvia is the best trip planner we have ever had. Hotel accommodations in Amsterdam were excellent (location and cost). Would recommend her and her office to everyone.
Recommended
Highly Recommend
By: Rich
Reviewed on: 05 Sep 2013
Planning was excellent, from airlines, hotels and tours. The travel agent with whom I worked, Janet, was courteous, responsive and professional in every regard. I would work with these travel pros again.
Recommended
HIGHLY RECOMMENDED TRAVEL AGENCY
By: SHERYL C
Reviewed on: 10 Sep 2013
Just finished a 16 day cruise with a sidetrip to Normandy with Sylvia and her assistant, Sheri. Everything was done wonderfully. I've already recommended her to friends and fully expect to do so again. My husband and I could not recommend a travel agency higher than Post Haste with Sylvia, Sheri and staff.
Recommended
South Africa 9/1 - 9/14
By: Fran
Reviewed on: 20 Sep 2013
A lifetime experience. I enjoyed everything that this trip offered. The safari experience was over and above anything I had ever expected. Thanks for setting up this trip Sylvia. If anyone ever asks me about safaris, I will recommend your offices. Thanks. Fran Norcia
Recommended
We Would All Highly Recommend Sylvia
By: Phil
Reviewed on: 05 Nov 2013
My wife and I together with two friends recently went on a trip to So. Africa and Victoria Falls. Sylvia Berman coordinated all aspects of this trip. We ended up in hotels and on excursions that we all felt were exceptional. This came as no surprise to us because we used Sylvia for a similar trip in the past, with the same outstanding results.
Recommended
Post Haste is the best!
By: Chuck & Margo
Reviewed on: 07 Nov 2013
We are always able to rely on Sylvia and her team to make travel and trip arrangements that meet or exceed our expectations. All schedules are on time. Lodging and transport is excellent. Recommended sights are amazing. Sylvia and the Post Haste organization are literally the best!
Recommended
cannot get anything better
By: bobbyg
Reviewed on: 07 Nov 2013
From the beginning to the end of planning the attention to detail will amaze you. Listening to needs is a positive requirement and you will not be disappointed. Follow up occurs after each trip.
Recommended
Highly Recommended
By: Martyb260
Reviewed on: 07 Nov 2013
Our party was totally satisfied with the locations and tour company that Sylvia picked out for us on our recent trip to Africa. Everything was top notch and I can truly say that there was NOTHING that was below par. In fact, everything was just amazing. I would recommend her services for a trip to Africa or ANY destination.
Recommended
Really knows her stuff
By: lenny
Reviewed on: 07 Nov 2013
Wonderful trip with our grand daughter to panama canal and Costa Rica. Good companions on the ship
Recommended
Highly reccommend
By: Not provided
Reviewed on: 07 Nov 2013
Sylvia planned the most perfect 6 week Asian trip for us starting in Bejjing & ending up in Bankok!On board the Oceania Nautica & private land tours could not have been better. Our private guides & tours were outstanding, everything done with precision. NOT ONE FOUL UP!!!!!! Without hesitation, I would have Sylvia plan our next trip & highly recommend her!
Recommended
Highly Recommended
By: Linda/Ralphie
Reviewed on: 07 Nov 2013
Sylvia Berman is a very bright, articulate, well-travelled, happy and extremely thoughtful individual. A well-seasoned travel agent with many years of experience. We love her!!!
Recommended
Professional
By: John L
Reviewed on: 07 Nov 2013
Sylvia is always professional. She always gets you the trip you want in a very non-stressful manner. We will continue to use her for many years.
Recommended
very highly recommended
By: monty
Reviewed on: 07 Nov 2013
Her program exceeded all expectations. She had us upgraded to balcony stateroom. Would highly suggest others to use her knowledge and experience. Have travelled with her many times.
Recommended
Tour to Cape Cod, The Islands, and Newport
By: Steve3337
Reviewed on: 02 Dec 2013
Sylvia Berman is the most competent person I know. As a travel agent, she not only knows vacation spots, but is meticulous in advising about tour groups, optimal travel times, ticketing, trip insurance, and other aspects of travel. She is on top of things. She did it again on our recent excellent trip to Cape Cod and vicinity with Tauck Tours, by bus, boat and plane. The trip included Cape Cod, Boston, Martha's Vineyard, Nantucket, Provincetown, New Bedford, and Newport.
Recommended
She is the best!!!!
By: Chuck
Reviewed on: 05 Mar 2014
Extremely professional and helpful.  Any problem that arose, she handled quickly and efficiently.  Highly recommended.
Recommended
Yes, but staff seemed confused.
By: ilene b
Reviewed on: 24 Apr 2014
Recommended
Spain bus trip
By: Monroe
Reviewed on: 26 Jun 2014
She was dealing with a company that does not send information to the travel agency and when we had a problem with our booking information she got in touch with them and straightened  it out. She also suggested that we take a light rom Miami directly to Barcelona rather than a flight to NYC then Spain.
Recommended
Sylvia Berman: Consistently excellent
By: Steve
Reviewed on: 10 Jul 2014
Sylvia Berman has planned many trips for me and my wife.  She has always been on top of things, responding quickly and accurately with excellent advice based on her extensive experience with travel and making travel arrangements.  We have  great confidence in her abilities and also value her friendship. My wife and I  look forward to her helping plan future trips.
Not Recommended
This Decision was an Exception
By: Bebe 2014
Reviewed on: 31 Jul 2014
We decided to use this travel agent on recommendation of a friend, thinking that it would make the planning of our trip easier since our friends had done the exact same cruise the year before.  Working with a travel agent in another state complicates things.  Her associate agent was very helpful and we have no negative comments with the service provided.
Recommended
CANNOT DO BETTER !!!!!
By: Nananobi
Reviewed on: 27 Jul 2014
Sylvia and her assistant Sheri were phenomenal (for the third year in a row) dealing with the travels of our 16 member family group.  We have already started planning 2015 !!!!!
Recommended
Sylvia does it again!
By: Steve & Harriet
Reviewed on: 02 Sep 2014
We had a great time on the Tauck trip to Denali, where we saw bear, caribou, wolves, bald eagles, and lots of scenery (we were one of the 30% of people to see Mount McKinley on a clear day), combined with a wonderful Princess cruise on the Alaska inside passage. No matter where we go, Sylvia already knows everything about it and meticulously plans the trip with all kinds of helpful suggestions as to best times to go, best airline reservations, and other details within the trip. We look forward to future Post Haste travel, with Sylvia as consultant in chief.
Recommended
Paris Sept. 2014
By: Julie&David
Reviewed on: 29 Sep 2014
Sylvia, Has always been a pleasure to work with and this time was perfect. She landed us in the perfect hotel, in the perfect location in Paris.
Recommended
Expert knowledge and fun
By: RKEK
Reviewed on: 29 Oct 2014
Sylvia expertly planned the trip keeping us busy all day. We felt we saw and experienced all we expected plus. She is knowledgeable about all the places we traveled and the guides who led us were all full of information as well. All our hotel accommodations and transportation were top shelf . She was also a lot of fun to be with and handles any situations that might crop up expertly. I will recommend Sylvia and plan to use her as my agent in the near future.
Recommended
Great Busniess Trip Scheduling
By: Albert
Reviewed on: 03 Nov 2014
Had to make last minute business trip plans. Sylvia and Sheri made it a seamless trip. Great job!
Recommended
EVERYTHING WAS GREAT
By: GORILLA GAL
Reviewed on: 05 Nov 2014
From start to finish everything Sylvia did for us was great. Some miscommunication during the planning but that was all handled without issue. She went above and beyond when it looked like we weren't getting the airline seats we paid extra for. Her customer service ethic is impeccable. The lodge she put us in "The Mountain Gorilla View Lodge" in Rwanda was wonderful and our driver Robert was so kind and professional. This was the trip of a lifetime and I'm glad I put it in Sylvia's hands, she took great care of us and even checked on us when we got home. If you're ever planning a trip anywhere but especially Africa -- CALL SYLVIA, she knows her stuff and will make sure you have a spectacular time.
Recommended
Takes exceptional care of her customers
By: Dr Newbury
Reviewed on: 15 Feb 2015
When storm was going to close Logan Airport on the day we were supposed to fly to St. Thomas, we were told by our airline that there were no seats available on any flight to any connecting point the previous day. Sylvia spent over 5 hours of her time to get us seats and enabled us to get to our final destination on time. Kudos to Sylvia for the extra effort on behalf of her clients. She saved the day for us. Without her direct help, we would have been delayed by 3 days. She couldn't have been more caring if I had been a close relative. Thanks so much for your expertise and caring. You are now our only travel agent!!!! Highly recommended!!!
Recommended
Tauck Hawaii
By: StephenG
Reviewed on: 23 Feb 2015
We had a great 12-day Tauck trip to Hawaii in which Tauck took care of everything from airport pickup to airport transfer at the end of the trip, with top-rate hotel arrangements and excursions in O'ahu, Kaua'i, Maui, and Big Island. We visited the King's Palace in O'ahu, volcanoes, magnificent beaches, including a luau, beautiful scenery and sunsets and off-the-road excursions. Although it was a long trip from Fort Lauderdale to Hawaii, we have to thank Sylvia Berman for meticulous planning of the flights, which were timed perfectly with no excessively long layovers or feeling of rushing. We would definitely go with Tauck again (this was our 16th Tauck trip), relying on Sylvia for the transportation arrangements and other advice regarding pros and cons of the trips.
Recommended
Expert and easy!
By: Steve509
Reviewed on: 28 Mar 2015
As in the past, Sylvia facilitated our stay at the Park Hyatt in DC. The Virtuoso benefits are great! Thanks again!
Recommended
totally on your side
By: bobby
Reviewed on: 16 Sep 2015
From the beginning of planning a trip, Post Haste is your advocate.in the world of travel. Personalization is the way they operate, and efficiency is the way it occurs. Sylvia and her staff even lets you get in the way without making you feel guilty. All in all you will be satisfied with the end result.
Recommended
First Class Travel agency
By: Cynthia
Reviewed on: 02 Jul 2015
Post Haste Travel (Grace & Michelle) performed excellent service for our recent trip to NYC. We stayed at a FUN hotel in Chelsea and enjoyed walking around for hours and then enjoying 2 wonderful musicals. We will always utilize the First Class services Sylvia provides through her entire staff.
Recommended
fabulous in every way
By: Sue and Michael
Reviewed on: 11 Jul 2015
Our entire trip was perfect. All transfers from plane to hotel in Barcelona, hotel to Oceania Riviera, ship to hotel in Lisbon and hotel to airport in Lisbon worked like clock-work. Location of 5Rooms hotel in Barcelona was perfect as was the Sofitel in Lisbon. The excursions were great and my favorite was Cinque Terre in Italy. We could spend a week in Barcelona and the same goes for Lisbon. Bravo Sheri Elfman and Sylvia Berman.
Recommended
Canada sights
By: Steve
Reviewed on: 04 Sep 2015
We did a Tauck tour to Eastern Canada, which included Toronto, Quebec City, Ottowa, and Montreal, including Niagara Falls and Thousand Islands. As usual, Tauck provided excellent planning and service, highlighted by Sylvia Berman's expertise in making travel arrangements. You can't beat the combination of Tauck Tours and Sylvia Berman.
Recommended
GREEEEAT
By: M&N
Reviewed on: 26 Feb 2016
Terrific, Will use Sylvia for all of my travel.
Recommended
Simply the best!
By: Martin
Reviewed on: 27 Oct 2015
Sylvia has planned multiple trips for us to various parts of the globe and thanks to her they are always amazing. Her vast knowledge of the world plus her incredible attention to details make every trip truly unforgettable. She knows her customers and tailors every vacation to suit their tastes. We wouldn't think of going anywhere without her. Thank you Sylvia! You are the best! Martin and Mary Jo
Recommended
The best trip ever!
By: Curtjp
Reviewed on: 28 Jan 2016
Sylvia created a wonderful itinerary for us in S Africa, Botswana and Zimbabwe. Every step in the trip went flawlessly. The services, guides, hotels, camps, food, etc. were first class and exceeded anything we could have imagined. Our game drives were amazing as were or stays at Victoria Falls and in Capetown. Sylvia's knowledge and personal experiences during her many trips to Africa truly makes her the number one travel expert to turn to when planning a trip there. We are very grateful to her for all her help and advice.
Recommended
Ms. Berman is the best
By: Allen
Reviewed on: 28 Jan 2016
Ms. Berman is in my top 2 list of favorite vendors. I don't mean just top 2 travel agents, I mean top 2 of anyone I have ever dealt with in any kind of business transaction. She goes all out in giving advice, answering my questions and dealing with little issues that crop up from time to time.
Recommended
Committed to Excellence
By: Cruiser
Reviewed on: 28 Mar 2016
Outstanding service! Great experience! Thanks Sylvia!
Recommended
Amazing Trip! Every Detail Taken Care of!
By: nsdmtales
Reviewed on: 29 Apr 2016
We recently returned from our trip to Peru. We visited The Sacred Valley, Machu Picchu, Cusco and Lima. Sylvia took care of every detail. Our driver, our guides, our accommodations - every detail was taken care of. The week went smoothly and we enjoyed ourselves immensely. We can't wait for Sylvia to plan our next trip!
Recommended
Could not have been better
By: Bernzo
Reviewed on: 29 Jun 2016
My first time over seas and my first river cruise. Everything went as planned and set up for us. Sylvia and her staff are very knowledgeable and helpful. There recommendations were right on.
Recommended
Always a Great Job
By: Jeanne
Reviewed on: 06 Oct 2016
Sylvia has planned multiple trips for us. She has always found the answer to our questions and suggested new ideas. On our recent trip to Russia she suggested we go to Berlin on the way home since we were so close. What a grand addition to our trip which I had never thought of. Our trip to Africa was expertly planned. We had three wonderful and different safari locations. We went to Robbins Island, played golf and visited the wineries. We went on the stately Blue Train. Our adventure could not have been more perfectly planned.
Recommended
A Great Travel Agent
By: Nancy
Reviewed on: 30 Jan 2017
Sylvia's has been so helpful with all of our trips.We've worked with her for over 10yrs. She's always gone above and beyond to help us get the most enjoyment out of our vacation. We will continue to work with her.
Recommended
Great crusie
By: Lucky neighbor
Reviewed on: 08 May 2017
Sylvia is awesome. She is knowledgeable and really knows the cruise ships better than anyone I know.
Recommended
Love Post Haste Travel
By: Sandi
Reviewed on: 26 Jun 2017
Although we have never met Sylvia, she has planned 3 fabulous trips for my husband and I. She takes the time to know you and treats you like family. She knows her business inside and out. We love her to death!!!
Recommended
SHE'S THE BEST!!!
By: DEBK
Reviewed on: 18 Sep 2017
Sylvia is absolutely fantastic. She is great to work with and always has your best interest at heart. Sylvia goes above and beyond to make sure your trip is the best it can be. She keeps you informed of even the most minute changes and is always available to take care of any issues or questions you may have. I've worked with other travel advisors but none compare to Sylvia. She is the very best of the best and I recommend her highly. Trust your trip to Sylvia and you'll have an amazing time guaranteed.
Recommended
Great Service, even during Hurricane Irma
By: Linda
Reviewed on: 07 Oct 2017
Sylvia was great. She is kind, thorough, dedicated and clearly an expert in the travel business. My mother-in-law, who is 85 years old, wanted to go on a safari. Sylvia not only made it possible, she arranged for little things that made the trip much less taxing for my mother-in-law. The trip itself was 5 star all the way. The camps were fabulous, the food awesome, and the views exquisite. It was the perfect trip. The final thing I would like to mention is Sylvia's amazing patience with us during the research & booking process. We had at least 9 million questions and she graciously answered each one. She was in touch during and after Hurricane Irma, even when her office was without power and internet. It was pretty amazing. Bottom line, call her. You will be so glad you did!
Recommended
Our mini vacation
By: FirstLady
Reviewed on: 30 Sep 2017
She is great We have worked with her before
Recommended
Outstanding trip
By: Papa Baer
Reviewed on: 17 Nov 2017
She did an outstanding job and took care of every detail possible.She is a real professional travel Advisor!
Recommended
cruise
By: mbh
Reviewed on: 26 Nov 2017
it was a great experience
Recommended
Scotland
By: Sillieb
Reviewed on: 06 Jan 2018
EAsy, professional
Recommended
Great agebt
By: Curtiss
Reviewed on: 04 Jan 2018
Sylvia is the consummate and knowledgeable professional travel adviser. All her advice on my travels have been superb.
Recommended
Hawaiian Vacation
By: Bigbern
Reviewed on: 31 Jan 2018
Very enjoyable and comforting. All plans went great and all questions were answered in a timely fashion
Recommended
Great agent
By: Curtjp
Reviewed on: 02 Mar 2018
Sylvia is an extraordinarily knowledgeable agent and a pleasure to work with. She knows all corners of the world and as I travel extensively myself for business I find that Sylvia can always add a new dimensions to my travels even to places I have been many times before
Working with Sylvia Berman, you will have access to:
- An experienced travel guide whom you can rely on before, during, and after the trip
- Exclusive luxury resorts and properties
- Once in a lifetime experiences
Explore with the Best
Virtuoso Advisors are constantly pushing the boundaries in unique travel experiences.
Alliance programs are unique tailored experiences exclusive to travelers working with Virtuoso Travel Advisors.
learn more
South Africa
Kenya
India
Ecuador
Peru
Chile
Tanzania