Travel Specialties
Interests
Adventure
Family Travel
Destination Weddings
Ocean Cruising
River Cruising
Selling Travel Since
1984
My Background
My calling to the travel industry came from a strong desire to assist people with life-long memories and their return on life.
My expertise is group travel and the myriad of details that must be handled correctly for a successful event. I've handled groups as large as 425 people to New York and 235 traveling internationally to Thailand. Likewise, I enjoy working with the affluent traveler who is also concerned about all the particular details for their trip. In 30 years of owning my agency, I've certainly learned the importance of attention to detail.
Places I Have Traveled
Reviews and Recommendations for Sharon Howell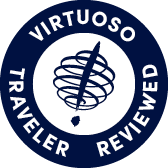 Virtuoso Verified Traveler
All reviews are from confirmed guests sharing exclusive insights
Sort reviews by
Recommended
By: steve
Reviewed on: 18 Sep 2013
Good work as usual. Attention to details. Follows up.
Recommended
She's the best!
By: Reedy52
Reviewed on: 07 Oct 2013
Sharon in intuitive when she helps us plan trips -- she knows what we will enjoy better than we do!
Recommended
The best around!
By: jennih
Reviewed on: 11 Oct 2013
Sharon has never let us down- she makes every detail of the trip perfect and unique- we will continue to use her for every trip we take!
Recommended
By: PM
Reviewed on: 14 Oct 2013
Sharon is the ultimate professional. Every detail was attended to and then some. She even helped us with a baggage problem during the trip.
Recommended
Have used Travel Masters for years.
By: Robbie
Reviewed on: 12 Dec 2013
We were very pleased with this trip and the many we have booked through Sharon in the past. They provide hints and suggestions that make the travel better and easier.
Recommended
Sharon is the BEST trip planner in America!
By: dod75701
Reviewed on: 25 Nov 2013
Sharon Howell is the consummate trip planner. She works tirelessly for her clients. She not only suggests great Virtuoso trips, but she takes personal interest in all of her travelers. I cannot imagine that any travel agent could do more than she does. I am committed to her for life. She is absolutely THE BEST!!!!!!
Recommended
Highly Recommended
By: Dan
Reviewed on: 15 Dec 2013
She has done an excellent job. Our group lined out our ideas and she fulfilled them fully. When there have been questions she always provided the answers either immediately our shortly after she obtained the answers. She provided good alternatives to consider and what to avoid. The cost of the trip was very reasonable as compared to our preliminary expectations.
Recommended
Very Highly recommended
By: Bob
Reviewed on: 28 Dec 2013
Sharon has been our agent for many years and her advice and guidance has proven to be totally reliable, and her relationship with Virtuoso has been great.
Recommended
Highly Recommended
By: RingoStarr
Reviewed on: 16 Jan 2014
The only travel agent we'll ever use since we found Sharon. She is knowledgeable, efficient with boundless energy and she'll go the miles for you to make your trip enjoyable eigher on land or sea. Thanks Sharon for all the wonderful trips you planned for us.
Recommended
Sharon Howell: Simply the Best
By: David747
Reviewed on: 09 Feb 2014
Sharon Howell is the consummate trip planner. Whether she is planning a trip for just me, or planning a group tour for 12 to 500, nothing is beyond her ability to focus on every detail. I have been using Sharon for over 20 years, and she is simply the best.  These days with the myriad of booking websites, travelers are tempted to book flights and hotels themselves. Trust me, over a period of time, a great travel agent like Sharon will save you thousands of dollars.  For instance, I have had flights cancelled and the other frantic travelers have tried to call the airlines only to be put on hold. A simple text to Sharon or one of her assistants at Travel Masters gets me rebooked before the other travelers can even talk to an agent. That's the kind of personal service that only an experienced travel agent can give you. In life it's all about who you know - and you won't be disappointed if you get to know Sharon Howell or Travel Masters in Tyler, TX.  
Recommended
Very highly recommended
By: Lovestotravel
Reviewed on: 16 Feb 2014
When you go on a trip planned by Sharon Howell, you can rest assured that every minute detail of your vacation has been thououghly covered. She is extremely well organized in planning trips for groups of all sizes. You can be assured that she has taken extraordinarily measures to see that everything is of the highest quality she can make it.
Recommended
Our relationship with Sharon over the past years has been excellent
By: RVR
Reviewed on: 26 Feb 2014
we most definitely recommend Sharon and her Virtuoso staff for all of our trips. she and her staff cover the most intricate details and see that our every need is covered.
Recommended
perfect
By: doc
Reviewed on: 06 Mar 2014
perfect recommendations,planning and service as is the norm for this agent.
Recommended
By: Not provided
Reviewed on: 16 Mar 2014
Very Highly recommended!Sharon recommended the Ritz Carlton Dove Mountain for a quick getaway. It was fantastic! Everything from the accommodations to the food were amazing. What we found exceptional was the service. Everyone at the resort was polite and fully bent on making us comfortable and happy. They did! Sharon has been our travel agent for years and always comes through for us!Jeff P64
Recommended
Highly reccommended
By: Lisa
Reviewed on: 18 Mar 2014
Sharon is a joy to work with and has helped us through some tight situations when our travel plans didn't work out.  She rescued us!
Recommended
great planner vey knowledgeable
By: bp
Reviewed on: 18 Apr 2014
The cruise was very good.  However, we did not enjoy it as much as a we expected.  The tour to the tulips, for example, took an hour to drive to and only lasted a very short time, not nearly time enough to enjoy the beauty of the flowers.  The ship docked at each town and a guided tour was offered.  No time to go off by yourself and just look.  The Danube River tour was a once-in-a- lifetime event.  Hard to compete  The crew and staff did a great job on this tour also
Recommended
By: Tyler61
Reviewed on: 05 May 2014
Sharon is an amazing woman. She is responsive & frequently knows what we need before we do! She is so kind when we need to travel for family emergencies. We value her skills & character!
Recommended
The Best there is!!!
By: Celia
Reviewed on: 09 Jun 2014
There is not a better agent that Sharon Howell.  She sets up your trip as you request.  She had our cancelled flight rebooked before we knew the flight had been cancelled.
Recommended
Highly Recommended
By: MIZE_C
Reviewed on: 26 Jun 2014
Recommended
Great trip
By: Ed
Reviewed on: 15 Jul 2014
The highlight of this trip was a tubing excursion in Belize. Sharon arranged this with a private guide who was most outstanding, absolutely the best we have had. New Orleans is an easy location for embarkation and debarkation.  Sharon did a great job of keeping us informed as plans were made before the trip.
Recommended
Sharon Howell is THE BEST
By: dod75701
Reviewed on: 15 Oct 2014
Sharon Howell and Travel Masters have planned dozens of trips for me - both for me and my wife and for groups of over 100. Her attention to detail is amazing. She is the best in the business. She truly cares for her customers and she strives for excellence in planning and service. If they gave Academy Awards for Travel Planners, Sharon Howell would be a multiple winner!
Recommended
Denise was friendy
By: KWW
Reviewed on: 05 Nov 2014
We did not work with Sharon. Denise Shepard helped us with our all inclusive trip to Punta Cana. We stayed at the Catalonia Royal Bavaro. It was clean and staff was friendly. They hound you to take time share tour every time you see a rep. Beach was eroded and didn't have easy access into water from the adult only side. Good selection of restaurants. Our room was clean but never cooled off.
Recommended
The best
By: VKB
Reviewed on: 03 Dec 2014
Great trips start with great planning. Sharon Howell of TravelMasters (once again) provided great ideas, suggestions, planning and execution. This led to a great trip. She is the best.
Recommended
cruise counselor
By: Barbara
Reviewed on: 23 Jan 2017
Karen did a great job for us and took care of all details far in advance. No problems with paperwork or arrangements.
Recommended
Sharon Howell is beyond your expectations!
By: David747
Reviewed on: 05 Jan 2015
I've led dozens of group trips organized by Sharon to countries on every continent. He is a great planner a follows through with all the details. Sharon has also recommended and planned trips for my wife and me, and we have never been disappointed. We've found all the Virtuoso facilities to be superb. There have been times of inevitable delays and flight cancellations and Sharon has always worked personally and tirelessly to fix the problem and book us on there flights. Her work is more than a job, it is a calling - and a calling to excellence.
Recommended
Imnediate Response; Follow up
By: trumie
Reviewed on: 15 Jan 2015
Cruise was excellent of course. Most fun was St Barts with the ATV's. St Lucia is a mess for sure. Thanks again so much for getting me my passport. Obviously made the trip possible. Truman
Recommended
Perfectly Planned Cruise
By: Paul & Kay
Reviewed on: 09 Feb 2015
Sharon planned our Crystal cruise vacation very well. She booked our pre- and post- cruise hotels and travel arrangements and gave us recommendations that proved to be very beneficial for smooth travel. Thanks, Sharon!!
Recommended
Sharon Howell: Best in the Business!
By: dod75701
Reviewed on: 13 Feb 2015
Sharon Howell is an expert at planning and implanting my travel for myself, or for a group of 100 travelers. I highly recommend her without reservation - no pun intended!
Recommended
service excellent
By: Bob
Reviewed on: 20 Feb 2015
Ship too large and rooms too small. Bed was excellent but very little room to move around in. Food was excellent. I would prefer a smaller ship. Departing from Houston was wonderful and very easy. Overall we had a great trip.
Recommended
Good value and pleasant
By: Jerry
Reviewed on: 20 Feb 2015
The bus trip was nice except the seats were not very comfortable for a 4 hour trip, they were rather cramped and did not recline. The loading and unloading procedures for the ship at this port in Houston was very nice. Better than Galveston which we have used many times. The ship was nice but the dining rooms and were small compared to many other ships we have been on however, after the first day we did not mind. We used the specialty dining rooms most nights and enjoyed them especially the oriental ones. Our stateroom was very nice and located very well and convenient but small. Our room steward was excellent. The entertainment on the ship was excellent. The ports of call were very good, especially Belize and Honduras. We enjoyed seeing people from our tour group frequently. It was fun to go in a group, which was the first time for us. Finally, overall it was a very good trip. Jerry and Jacki
Recommended
response
By: Postal
Reviewed on: 01 Mar 2015
All was great with the exception of receiving travel docs, which did not arrive at original address and later required three trips to Post Office because of being sent registered mail.
Recommended
Wonderful trip; Great attention to detail.
By: JGAL
Reviewed on: 12 Mar 2015
What an absolutely wonderful trip of a lifetime! Nice accommodations, meals with excellent service. A good balance of activities and down time to reflect on all that we saw. Our wonderful guide was so personable and informative. Our bus driver was friendly and professional. Our trip host was a blessing with a servant's heart!! Thank you Sharon for your assistance in my connecting flights! Kudos to all!
Recommended
Fabulous Trip
By: JHJ
Reviewed on: 30 Mar 2015
Sharon planned a whirlwind trip for us- we needed a car, drivers, wine planning, hotels in 3 different places... and we had a last minute change that required re-booking a place and cancelling another. We are so blessed to have someone that makes our lives easier- she did everything in the blink of an eye. We had such a great trip- Sonoma to Seattle and back!
Recommended
Normandy private tour was just perfect!
By: Paul & Kay
Reviewed on: 07 Aug 2015
We were on a school group tour and saved our private tour for the end of our trip. What a perfect tour we had to Normandy and Rouen. Our guide John -Noel was perfect and showed us just what we wanted to see. We had our high school junior along with us and he really got to see where history was made! Thanks to Sharon and Travel Masters for their expertise through Virtuoso. We never had a moment of worry.
Recommended
Sharon Howell is a Rock Star Travel Agent!
By: dave
Reviewed on: 27 Aug 2015
Sharon chose and planned an Alaskan cruise for my wife and me on Regents Seven Seas Navigator. This is a luxury experience with only 490 passengers. There never seemed to be a crowd anywhere on the ship. The food, service, and amenities were all first class. Sharon also signed us up for a unique Virtuoso Voyager Excursion in Skagway. We rode the old railroad up to the White Pass, where the gold prospectors traveled. The small Virtuoso group rode in a restored club car complete with deep leather seats, food and beverages. This was truly the highlight of our trip. Sharon has planned dozens of trips for me personally and professionally and I have complete confidence in her ability.
Recommended
Wonderful service
By: Puddin
Reviewed on: 02 Feb 2016
I really appreciate Denise's help for travel arrangements. I am not a computer guru so what is simple for some makes me very nervous. Denise did not hesitate to provide her service for just airline tickets! She definitely has a new client.
Recommended
Sharon is the Best!
By: BravoC
Reviewed on: 17 Jun 2016
Sharon has helped us on numerous trips whether long-planned or spur of the moment, and we travel with great confidence knowing that she has every detail perfectly planned and works hard to get us the best in value. After we depart, we know that she is still there if we need her should anything unexpected arise. We also appreciate that we get the same care for short, inexpensive trips or longer trips of greater cost. She approaches both with highest professionalism. We highly recommend Sharon and are grateful she takes care of our travel needs and has for so many years.
Recommended
Outstanding customer service
By: Nine
Reviewed on: 01 Aug 2016
Denise Shepard went above and beyond. I would recommend her to anybody to use as their travel agent
Recommended
Sharon Howell is a travel pro!
By: David747
Reviewed on: 06 Oct 2016
Sharon Howell and her company, Travel Masters, planned a great golf/shopping trip to the Monterrey Peninsula for six of us recently. It was a perfect trip in every way because Sharon took care of all the details from Flight Reservations, Rental Cars, Hotel, and golf tee times. She chose the amazing Casa Palmero on the property of Pebble Beach Golf course. It is an intimate hotel located in what was once a private villa. It was the most luxurious, quiet, service-oriented facility that we've ever visited. You can't go wrong if you call on Sharon Howell to plan your dream vacation!
Recommended
Fantastic trip!
By: Holmanj
Reviewed on: 06 Oct 2016
Wonderful trip- we love being able to trust Sharon to always choose places that we will love and be pampered. Great golf, fantastic boutique hotel at Pebble Beach- thanks, Sharon!
Recommended
hiking
By: nurse
Reviewed on: 06 Oct 2016
sharon is the best
Recommended
great service!!!
By: travel
Reviewed on: 10 Oct 2016
Travelmasters did a great job. i really appreciate the great work that they do for my trips
Recommended
Always perfect
By: dbc
Reviewed on: 05 Dec 2016
Every trip Sharon lines up for us goes perfectly smoothly as to her details and the reservations she makes for us. We have had her assist us over many years to many places and she is the best!
Recommended
Valentine Voyage Cruise Group
By: Katie
Reviewed on: 24 Feb 2017
Excellent in making all group cruise arrangements! This was our 8th cruise planned by Sharon & Travel Masters. They give the best service!!
Recommended
We went to Cuba!
By: JTylerTX
Reviewed on: 05 Jun 2017
Best travel agency ever! Never travel without them.
Recommended
Sharon's Plan
By: Shari
Reviewed on: 27 Jun 2017
Very pleasant, thorough, and she "followed through."
Recommended
Life saver
By: Dunc
Reviewed on: 25 Jul 2017
We missed our flight and an hour later she had us on the next flight. She went above and beyond on a Friday afternoon to get us where we needed to be. The airlines told us we would be lucky if we got on the 7am flight the next day.
Recommended
France Normandy
By: Sidney
Reviewed on: 15 Oct 2017
Very good guides knowledgeable and all transfers on time
Recommended
Cruise travel arrangements
By: Cruisers
Reviewed on: 17 Oct 2017
Easy to work with!
Recommended
We love Sharon
By: Lovetotravel
Reviewed on: 27 Oct 2017
She's absolutely the best. She look after us & made traveling so easy & fun.
Recommended
Fun!
By: WJKB
Reviewed on: 07 Dec 2017
Our trip to Whistler was FANTASTIC! Peak to Peak in the Gondola was AMAZING! The food was EXCELLENT! It was COLD!🤤🤤🤤
Recommended
Great Help
By: Jerome
Reviewed on: 13 Dec 2017
I have had nothing but success with Travel Masters and Ms Howell. To say she has been helpful is a gross understatement. She has been with us all the way from the beginning to the end. I highly recommend Sharon Howell and Travel Masters.
Recommended
recent trip
By: john
Reviewed on: 31 Jan 2018
She is always completely professional and responsive to customer needs!!
Recommended
Winter Wedding Utah
By: Rupert
Reviewed on: 28 Feb 2018
Travel went off with out a hitch from the planning side. As is too often the case we experienced a problem with American Airlines on the return leg of the trip. Travel Masters is great to work with.
Recommended
review
By: rbg
Reviewed on: 26 Feb 2018
very good....she takes good care of here travelers
Recommended
Aren't we the lucky ones!!
By: MIMI
Reviewed on: 04 Mar 2018
Sharon has been our travel adviser for over 30 years and her attention to our personal desires and needs has always been a priority. She is patient and accommodating no matter how many questions or concerns we present . We cannot say enough wonderful things about Sharon and her level of service. After all of these years she can pretty much pull it together just knowing what we want in the way of flights, hotels and personal attention. We cannot imagine working with anyone but her.
Recommended
Israel
By: Bruce
Reviewed on: 08 Mar 2018
Great trip. All went as planned
Recommended
You Don't Know What You're Missing
By: Debby
Reviewed on: 23 Mar 2018
I have been working with Sharon Howell for years booking our family vacations. In the age of "do it yourself" travel plans, I tell friends and colleagues often that they are missing the benefits of an experienced and connected travel advisor like Sharon. I don't think travelers realize the great benefit a travel advisor like Sharon offers. The sound advice, upgrades and extras Sharon provides makes her the perfect part of our planning process. She is also one of the most genuine and kind people I have ever met. Her joy for travel is infectious. I rely on her expertise and advice in all of our vacation decisions, which are a priority in our family and in our lives.
Recommended
Sharon
By: Mo
Reviewed on: 13 May 2018
She planned beautifully
Recommended
Family reunion cruise
By: David
Reviewed on: 19 Jul 2018
Very helpful and very thorough.
Recommended
Vacation Planner
By: Duncans
Reviewed on: 07 Aug 2018
We worked primarily with Valerie! Very helpful with all questions! I like booking with a vacation planner!
Recommended
New England Vacation
By: Traveling Dave
Reviewed on: 26 Aug 2018
It is a joy to work with Sharon. She is the consummate professional - takes care of the tiniest details.
Recommended
Ireland
By: Bob
Reviewed on: 26 Sep 2018
Great, Sharon is very easy to work with.
Recommended
Fantastic trip provided by Sharon Howell!!!
By: Funny Face
Reviewed on: 12 Oct 2018
Excellent! She is a fantastic travel advisor!
Recommended
Travel
By: Bob B
Reviewed on: 24 Nov 2018
Sharon & her group are great to work with. We have already signed up for a group cruise she is promoting
Recommended
Branson
By: Joe
Reviewed on: 10 Nov 2018
Travel guide was unprepared and uninformed. What we did was nice
Recommended
Into the Jungles of India
By: Into the jungles of India
Reviewed on: 24 Jan 2019
As always, it was a joy to work with Sharon. Even though we were on the other side of the world in a remote place where there was no internet connection, we used one of the locals cell phone to communicate with Sharon. A transportation strike in the region required us to change our return flight arrangements on the fly. Sharon used her professional skills to negotiate these last minute changes. She saved us a great deal of inconvenience.
Recommended
El Dorado Royale
By: Hannah Starr
Reviewed on: 24 Jan 2019
Working with Sharon basically started the bliss of our honeymoon before it even began. She coordinated all the details so that our travel experience was smooth and stress free! The travel docs were beautifully prepared and easy to navigate. We will definitely be using Travel Masters again to take the stress out of vacation!
Recommended
Unforgettable Cruise
By: TylerFanTM
Reviewed on: 21 Feb 2019
Travel Masters is like my total confidence travel organizer and planner. Every time we travel, it is with several people and I am always overwhelmed. That's when TM comes to my rescue! Travel only with them.
Recommended
Mexico
By: Curt
Reviewed on: 24 Feb 2019
I feel very fortunate to have Sharon as my travel agent. She is extremely thorough, very focused on knowing our preferences in plans trips with exceptional detail.
Recommended
Trip Review
By: Kevin B
Reviewed on: 03 Mar 2019
Sharon and her staff are the best. They are concerned about every little detail about your trip. Their expert advice is invaluable. I highly recommend them.
Recommended
Performance
By: R&K
Reviewed on: 09 Mar 2019
Sharon and her staff have always provided such great, accurate, quick and personal service that goes far and beyond any I've ever used. She has even called me on the tarmac in a plane to advice me of changes to connecting flights; to the point I had to immediately get off the plane. It worked perfectly!
Recommended
Australia and New Zealand
By: Old Travelers
Reviewed on: 29 Mar 2019
Working with Sharon was easy and informative. She answered questions quickly; made recommendations appropriate to our travel preferences and where we went; and provided additional information and website referrals that were very helpful in making local arrangements. For this trip and it's 15+ hour non stop plane ride, she persuasively pushed us to purchase premium economy seating, and we are very glad she did. It definitely was worth the additional cost. We are very happy to have her as our travel arranger!
Recommended
Review
By: RW
Reviewed on: 08 May 2019
Sharon is always a pleasure to work with and use. And she and her staff are always perfect as well.
Recommended
Travel Notes
By: Traveler Tom
Reviewed on: 10 May 2019
Sharon Howell and her staff were informative, thorough, helpful, and well-versed in travel protocols. The professional approach they practice is reassuring to the traveler.
Working with Sharon Howell, you will have access to:
- An experienced travel guide whom you can rely on before, during, and after the trip
- Exclusive luxury resorts and properties
- Once in a lifetime experiences
Explore with the Best
Virtuoso Advisors are constantly pushing the boundaries in unique travel experiences.
Alliance programs are unique tailored experiences exclusive to travelers working with Virtuoso Travel Advisors.
learn more