Travel Specialties
Interests
Culture, History & Arts
Safari
Independent Tours
Ocean Cruising
Selling Travel Since
1978
My Background
35 years experience as a leisure and corporate travel consultant. Traveled to 106 countries and all 50 states. Extensive cruise travel and widespread travel around Asia, Extended stays in many European countries, I have been on 7 African safaris.
Places I Have Traveled
Reviews and Recommendations for Bettie Lee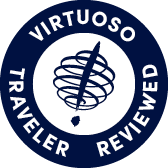 Virtuoso Verified Traveler
All reviews are from confirmed guests sharing exclusive insights
Sort reviews by
Recommended
Did a good job
By: Young75
Reviewed on: 17 Sep 2013
Betty did a good with air arrangements and everything directly in her control. Some of the overseas arrangements did not come off as planned.
Recommended
Highly Recommended
By: Blondie
Reviewed on: 19 Sep 2013
Bettie Lee is the greatest. She has been organizing my trips for the last seven years. Couldn't do it without her. Always plans safe and upscale journeys for me. Has great ideas and works out the tiniest details. So very pleasant and accommodating. What a gem!!! Would recommend her to any one who wants the best.
Recommended
Awesome Agent
By: Diana
Reviewed on: 19 Sep 2013
We are very pleased with Ms. Bettie Lee's service in our trip in the summer. She helped us to arrange all our travel needs in very timely and detailed fashion. Because of personal reasons, we had to change our air tickets back and forth countless times. She was always there to assist us, even on weekend and on her vacation days... She made our Africa Safari trip such a wonderful experience! We will definitely go to her again in our future travel need, and highly recommend her to our friends!
Recommended
Highly recommended
By: joycetrav
Reviewed on: 25 Sep 2013
Bettie always plans a great trip for us. She lets us know in which city the Virtuoso trip will take place. Our most recent Virtuoso trip to Kotor and Budva was very diverse and interesting. We saw the ancient method of olive oil pressing, ate wonderful vegetables, cheese, bread and wine. We toured a wine cellar and tasted the wine. Bettie's knowledge of places to visit, things to do, and trip planning is excellent.
Recommended
Highly recommended
By: Gene C
Reviewed on: 11 Oct 2013
Bettie always does a bang-up job, leaving no leaves unturned nor any detail overlooked. The Virtuoso experience is always without comparison.
Recommended
A+
By: JA
Reviewed on: 11 Oct 2013
She is the best person and travel agent I have ever known. That is for a very long time! She did all the travel arrangments for my late husband when he was CEO of Marathon Manaufacturing.There is no one better.
Recommended
Deauville and Normandy
By: Buddy
Reviewed on: 24 Oct 2013
Fall in Normandy perfect with no crowds. Enjoyed Hotel Normandy. Each morning horses from the race track are exercised on the beach. Highlight Mont Saint Michel. Guide was the easiest one to understand we have had. Bayeux for tapestry that commemorates 1066. Honfleur, beautiful fishing village for lunch. WW II American cemetery closed by President. Saw landing beaches and memorial at Caen. Would recommend trip.
Recommended
Highly recommend!
By: BarryH
Reviewed on: 12 Nov 2013
As usual, Bettie did a fantastic job planning our Bavarian trip! Every detail was perfect. The Virtuoso Hotels were superb. She knows exactly how we like to travel, and she always delivers. We have recommended her to several of our friends, and they have all agreed that she is simply the best. Thank you.
Recommended
Recommended
By: George
Reviewed on: 24 Nov 2013
The trip was a routine one, and everything went as scheduled.
Recommended
Highly Recommended
By: Michael42
Reviewed on: 24 Nov 2013
We have used Woodlake since Bettie bought the company and have been pleased and impressed with the service and attention we receive. We would not consider using anyone else for our travel plans.
Recommended
Highly recommended!
By: Tricia O
Reviewed on: 24 Nov 2013
Bettie did a fabulous job of putting together a last minute trip for my mom and me. Every detail was taken care of, and the Silverseas is an unbelievably great cruise line.
Recommended
Highly recommend
By: Frannie
Reviewed on: 24 Nov 2013
Bettie Lee was skillful in getting our trip done and was always easy to contact. Would recommend her for any complicated trip.
Recommended
Outstanding
By: GHe34
Reviewed on: 02 Dec 2013
A consummate professional. The best in the business. Extremely knowledgeable.
Recommended
Highly recommended
By: Jesse
Reviewed on: 09 Dec 2013
As always Bettie was knowledgeable responsive and helpful in all aspects of planning the trip
Recommended
Highly recommended
By: Ginger
Reviewed on: 15 Mar 2014
Bettie, doesn't a great job of planning our family trip.  She take care of all the many details to make our cruise relaxed 
Recommended
She is greaaaat
By: HB
Reviewed on: 05 Jan 2014
Bettie is so competent that she can plan a great trip here or abroad? I would never think of using anybody but Bettie as she is so very knowledgeable of the places tho go and see wherever you are. I've never had a bad experience when she planned my trips! Jerry Ann Woodfin Jcosta
Recommended
Highly recommend
By: Ljuenke
Reviewed on: 23 Jan 2014
Bettie did an amazing job planning our honeymoon. Every moment of the trip was unbelievable! The hotels that we stayed in were awesome. If you are looking for a fabulous trip, contact Bettie, she's the best!!
Recommended
highly recommended
By: auntiem
Reviewed on: 14 Jan 2014
very detailed very precise best travelbook for client that I have ever seem....
Recommended
Highly recommended
By: keith
Reviewed on: 17 Jan 2014
Very professional, responded very quickly, easy to work with.
Recommended
The best
By: Not provided
Reviewed on: 21 Jan 2014
You can always be comfortable that every aspect of trip has been addresses and properly handled.A great attribute of Bettie is her attention to detail.
Recommended
Have recommended Bettie to many others
By: george
Reviewed on: 14 Feb 2014
Travel booked through Woodlake Travel is always well-planned.
Recommended
Highly
By: R.J.
Reviewed on: 30 Jan 2014
This is the first time we have her plan our trip. We are very impressed with her professional knowledge. Her response is very prompt. So far we are very happy with her service.
Recommended
Highly Recommended
By: Emm2014
Reviewed on: 28 Feb 2014
She's excellent planner with great attention to detail. She's aware of all the best options for any trip. Nothing is left to chance, all the bases are covered.She's taken care of all the family travel arrangements for the last 30 years.
Recommended
excellent and promt service
By: ted64
Reviewed on: 05 Feb 2014
Recommended
Highly recommended
By: ld
Reviewed on: 06 Mar 2014
Bettie is the greatest!!!  Would recommend her to anyone who only likes the best.
Recommended
highly recommend
By: Frannie
Reviewed on: 05 Mar 2014
She was a great help and when we had to cancel because of health reasons, she was most helpful in that regard.
Recommended
Highly recommend
By: Traveltwo
Reviewed on: 11 Mar 2014
Especially impressed with the guides we had. A total of six guides in New Zealand and Australia.   All were excellent.
Recommended
Highly recommend
By: Em
Reviewed on: 12 Apr 2014
great preparationCollateral very organized
Recommended
Highly ecommended
By: Tim
Reviewed on: 17 Apr 2014
Bettie recommended Regent for a long time. We were reluctant because of an unfortunate experience with their sister company Oceania! As it turned out we had the same misunderstanding with Regent on our room! We called Bettie and she immediately got the problem fixed. I am certain we could not have done it on our own. Regent proved to be a nice cruise line and we value Bettie as our agent!
Recommended
Highly Recommended
By: LG
Reviewed on: 19 Apr 2014
Bettie was exceptional in the planning of our vacation. She was available for any request we had or any little hitch we came across. She has planned several vacations for me and I would highly recommend her services.LG
Recommended
Expectations exceeded
By: Ed
Reviewed on: 31 May 2014
Bettie Lee did everything that I could have asked for and more   I have used her many times in the past and will use her again
Recommended
highly recommend
By: doc
Reviewed on: 29 Jun 2014
Overall I would recommend very highly - couple of minor problems. She did not inform me of parking problems in Florence (she arranged personal tours there and arranged rental car) which would have avoided some hassles, and when asked 4-5 questions in an email, she occasionally would answer only 2-3 questions which would prompt another email. But overall very pleased and I would use her again.
Recommended
By: Honeybee
Reviewed on: 30 Jun 2014
she is great!!! Need I say more!
Recommended
Highly recommend Bettie, knowledgable, experienced, well traveled!
By: Bobbye &Robert
Reviewed on: 02 Jul 2014
Our first experience using a travel agency, the trip was fabulous. Weapplaud Bettie Harding for this success.Everything went according to plan, all contacts were friendly, servicesperfect. We loved our trip. Bettie was wonderful, so efficient andattentive to details. Traveling well is a skill, Bettie has the fine knowledge of knowing what it takes to make a trip memorable and is sensitive to her clients needs and wants. Thanks Bettie!
Recommended
Highly Recommended
By: BethC
Reviewed on: 16 Jul 2014
Bettie was a great resource for ideas and options for our family vacation. Bettie was knowledgable, organized, efficient and available as we were in the planning stages. Our reservations were perfectly executed and her recommendations were top-notch. I highly recommend Bettie, and Virtuoso!  
Recommended
Highly recommended
By: Burney H.
Reviewed on: 14 Jul 2014
Recommended
Terrific!
By: Jeanne & Jack
Reviewed on: 16 Jul 2014
We enjoyed the Ireland tour with the University of St. Thomas, it was filled with great historic sites, wonderful food, time to relax and time to revel in Irish hospitality!  The company was warm, friendly and lots of fun to be with.  Both Bob and Maryann Ivany were the perfect hosts, always making sure our needs were met and all were having a good time!
Recommended
Great Trip - Great Resort!
By: Beth
Reviewed on: 29 Aug 2014
Had a wonderful and relaxing trip to Pelican Hill where Bettie got us a fabulous room with an ocean view. The breakfast spa credits were very much appreciated as was the welcome basket of fruit that was delivered upon our arrival. Thank you so much for all of your help and hospitality!
Recommended
JDG
By: JDG
Reviewed on: 18 Sep 2014
The Tauck river cruise was fabulous!! The one difficultiy that we encountered was on the Paris to Nice segment. We checked to make sure that our luggage was in the airport. It was, but we had to pay 120 euros to ship our luggage to Nice because we had a cheap one way ticket that did not include shipping luggage. I never heard of that before. One of the best trips that we have had with Tauck.
Recommended
A wonderful trip!
By: Off to New Hampshire
Reviewed on: 20 Sep 2014
My trip was just wonderful. Everything had been so beautifully planned and I could just relax and enjoy myself. I will definitely get Bettie Lee to plan a future trip.
Recommended
Simply, the Best
By: Barry
Reviewed on: 07 Oct 2014
A great 3 weeks in the UK. Everything Bettie recommended and booked was perfect as usual. Wonderful hotels, Michelin starred restaurants, garden and castle tours were memorable. Kudos for Bettie!
Recommended
Great trip
By: Ed
Reviewed on: 21 Oct 2014
Bettie Lee is perfect as always!! Thanks Ed Peine
Recommended
Great service
By: Ginger
Reviewed on: 17 Oct 2014
We had a great trip that was flawlessly planned. Great ship and wonderful accomodations
Recommended
Over-the-top Expertise and Service
By: Karen J
Reviewed on: 29 Oct 2014
When I want to have a world-class travel experience, Bettie Lee is the "go-to" person. Not only does she have exquisite taste, Bettie is the rare travel professional who combines extensive knowledge with common sense. Our cruise with Silversea was predictably wonderful-- this cruise line consistently delivers superior service with flair! Bettie booked the cruise, but her greatest help was assuring that our pre- and post-cruise experiences matched our time on board the Silver Whisper. Bettie selected two boutique hotels-- the Hotel le St James in old-town Montreal and The Lowell in NYC-- and both were superb. Thank you to Virtuoso for the lovely amenities that added to our hotel stays, and MEGA-thanks to Bettie for her invaluable counsel and friendship.
Recommended
France
By: buddy
Reviewed on: 29 Oct 2014
I had expert advice and counsel.
Recommended
BREATH TAKING
By: CORY
Reviewed on: 31 Oct 2014
I had a great trip, matt did a great job at tending to everyones needs. i would definately use tauck again and even more so if matt would be the tour director :) great job 100% of the way. matt went above and beyond my expectations
Recommended
Rosewood San Miguel
By: Jackie V
Reviewed on: 10 Jan 2015
Loved the Rosewood San Miguel - suite was very elegant and would stay there again for sure
Recommended
Wonderful Trip
By: Pa Joe
Reviewed on: 26 Jan 2015
Our trip was fantastic beginning with our flight on Air New Zealand. What a service-oriented organization catering to every whim. New Zealand is a beautiful, lush country with nice ports and panoramic views of the ocean. In Australia, Melbourne has a big city feel while Sydney is a gorgeous port. We had the opportunity to tour the Sydney Opera House while there. Bettie organized a tour for the afternoon which included the bays of Sydney and a few beaches. On our return, we flew Qantas which is a good airline, however didn't come close to Air New Zealand.
Recommended
Great trip
By: ed
Reviewed on: 08 Apr 2015
The trip was perfect as always Thanks you
Recommended
Trip of a lifetime!
By: Ronny
Reviewed on: 20 Apr 2015
Thank you Bettie for your help with our recent trip to Europe. It was absolutely the trip of a lifetime for us! All of the hotels were excellent and your recommendations for everything from restaurants to tours to places to visit were spot on. We got very fortunate with the weather and every day got better than the next. Two weeks flew by but we have great memories that we will cherish. Thanks again so much and we will definitely look forward to your guidance for future trips.
Recommended
Made all the difference
By: David 64
Reviewed on: 19 Jun 2015
Had a very complicated two week trip to you Europe, combination of business and vacation. Simply could not have come together without Bettie's help. At every hotel we received an upgrade and other complimentary benefits. The car services were always on time, courteous, and flexible. When traveling to foreign countries Bettie's seemingly limitless contacts makes all the difference. Wouldn't think of going back without her help.
Recommended
Expert and Knowledgeable!
By: Eich3
Reviewed on: 25 Jun 2015
Bettie helped us plan our recent trip to Japan. She was especially valuable since she had been several times and could help us decide which places to visit within the time frame of our trip. There are so many things to do and see in Japan, and it was most beneficial to have someone knowledgeable help us narrow down the list. She connected us with JTB for the portions of the trip when we wanted a tour guide. Using an agent who can connect you to a trusted tour agency is a huge plus in our book. Bettie is efficient, helpful, pleasant and responsive - all important qualities. She also shares in our enthusiasm for our trips, which is a wonderful bonus! </p>
Recommended
Superb, kind and professional service.
By: Baron
Reviewed on: 06 Aug 2015
First, Bettie has been our travel agent for over ten (10) years and we have never been disappointed. Her knowledge of our destination, professional handling of all reservations and pleasant results are always very gratifying. The Four Seasons Resort - Jackson Hole was fantastic. My wife and I had our own room and our son and his family had their own room. We actually stayed at the Four Seasons Resort-Jackson Hole twice on this trip. On our way to Yellowstone National Park, we stayed one night. Upon our arrival, we were graciously met when we drove up, the luggage was quickly unloaded, we were quickly escorted to the front desk, the Manager (Michael Mestraud) was very pleasant, and best of all, we were advised that our rooms had been upgraded. Upon arrival to our upgraded rooms, we were pleasantly surprised at the size, cleanness and the view - to mention a few of the amenities. A coupled of month's prior to the trip, we reserved a table for our first night dining in the main di
Recommended
The Best!!
By: Grateful Traveller
Reviewed on: 09 Jul 2015
Experienced, Capable, Attentive, Well-informed, Well-travelled, Top Performer all the way
Recommended
It was exactly that, efficient, friendy service!
By: Ames
Reviewed on: 14 Sep 2015
Bettie made several suggestions, rental car for one, that worked out to save us money. She also was a great help in deciding the most convenient route and flights. She is a great agent.
Recommended
Great Tauck Trip
By: AsgJdg
Reviewed on: 12 Oct 2015
Trip was wonderful in spite of occasional rain and colder weather than we expected. The Tauck guide was very informed about the places we visited. In fact she was one of the original planners of this trip along with Ken Burns. Lots of history in the Hudson Valley. We even went to Sleepy Hollow and the area was all decked out for Halloween.--Great trip would highly recommend it
Recommended
Problem solver
By: Barry
Reviewed on: 30 Oct 2015
Just spent 3 weeks in China, Hong Kong, Zander Kyoto, Japan. The China portion was an AK tour for four of us. The middle part failed to provide the level of service we felt like we had paid a substantial fee for. I contacted Bettie while she was in Europe, and she quickly contacted AK in Hong Kong..They immediately started taking a hands on approach to assure our standards were met for the rest of the trip. Our guides were superb, our tours more tailored to our desires. Although we could not have a do over for the subpar portion of the trip, AK stepped up and performed well for the remainder of our time.. We appreciated their response, and we are especially pleased with Bettie Lee's prompt and effective intervention. Without her jumping right, in our trip would have been a real expensive disappointment. Windows on Japan did a wonderful job guiding us through Kyoto. Thank you, Barry Harrell MD
Recommended
Perfect as always
By: Ames
Reviewed on: 06 Dec 2015
What can I say. Everything worked beautifully and we had a great trip. Thanks Bettie!
Recommended
Well done!
By: Joyce75
Reviewed on: 24 Feb 2016
Hosts Helen and Richard were on top of it all. Did a great job aboard ship and on shore activities. Bettie Lee was her usual superb self in organizing trip. Always available, helpful and knowledgeable.
Recommended
Always finds the answers!
By: JR
Reviewed on: 09 Apr 2016
Bettie is always gracious about taking phone calls at the worst times and find the answers to our little concerns and last minute details which seem wrong but always work out just a she said they would!
Recommended
Very thorough and professional service
By: Steve
Reviewed on: 01 Jul 2016
Bettie Lee has been our advisor on several trips over the last 10 years and I have recommended her to others. She is professional, provides timely service and has personal recommendations on most everything I ask about. We have always been pleased with the results of her advice.
Recommended
Perfect vacation for our family
By: Claudia
Reviewed on: 15 Jul 2016
Dubrovnik was a beautiful and amazing trip! We enjoyed being able to walk to town, dinner and the beach from our house. We also felt having a few scheduled excursions and a few free days was the right mix for our group. Dubrovnik was a charming and safe place for our 20 year old children to explore on their own. It was nice that we could plan different day activities and meet up for a delicious dinner in the evening. Dubrovnik had the right amount of relaxing, fun activities and history for us. Thank you!
Not Recommended
Review of St. Laurence Cruise
By: Baker
Reviewed on: 09 Oct 2016
We rated the cruise pretty low. Most of the shore excursions were pretty poor. Content was missing and on several they had audio problems and on one they never got it working, One excursion was canceled and on one the guide didn't show up and was replaced while we waited. Food was average. Our suite was very nice and the service was good.
Recommended
A great trip
By: Bee
Reviewed on: 09 Oct 2016
Thorough and efficient.
Recommended
Excellent, well planned trip
By: DavidT
Reviewed on: 14 Oct 2016
We just returned from 2 weeks in Italy. The trip was delightful and all arrangements, which were made by Bettie Lee at Woodlake Travel, were perfect. We stayed at the Portrait Roma, Castello Banfi- Il Borgo near Montalcino, Portrait Firenze and at JK Place Roma when we returned to Rome at the end of our trip. All of these are upscale boutique hotels, which is what we requested, and Bettie did a great job meeting our preferences. Our favorite was Castello Banfi which is located on a 7500 acre estate about 20 minutes from Montalcino. Banfi is the largest producer of Brunello and they make some very fine wine. We did a cooking class there with 6 other guests and Chef Dominico, and it was great fun and we prepared quite a feast. The other hotels were lovely and extremely well located- both for shopping and exploring Rome and Florence by foot. Thank you, Bettie, for helping us organize a great trip.
Recommended
Great trip
By: Mollie
Reviewed on: 21 Oct 2016
Experience of a lifetime that I got to share with my daughter.
Recommended
All handled gently and professionally
By: Marshal
Reviewed on: 21 Oct 2016
Outstanding service from travel advisor. Hotel almost outstanding as well. The lack of a business center was a MAJOR PROBLEM for me. Even with over 100 channels available, The Golf Channel was not available. These two issues would prevent my return.
Recommended
Always the absolute best!
By: realtortb
Reviewed on: 12 Jan 2017
Bettie has once again arranged for a fabulous trip for us from beginning to end. After her recommendation of hotels on our flawless Europe trip two years ago, we decided to use the same chain in New York. She quickly made the arrangements we wanted and we were absolutely delighted. My 24-year old adult son said: Mom, everything Bettie does is top-notch! I think he is spoiled for life. I personally experienced the best tea ever. Everything was done with the utmost attention to perfect service. We love Bettie (and MO, of course!)
Recommended
Disney
By: MGM
Reviewed on: 23 Jan 2017
Bettie planned a recent trip to Disney World. She arranged VIP, dinners and fun events for the kids...even got our room upgraded. Everything was fabulous. Thanks Bettie!!
Recommended
Spain
By: Patti & Don
Reviewed on: 28 Mar 2017
Very knowledgeable !!!! Made excellent choices for our trip.
Recommended
Spain and Morocco
By: Bee
Reviewed on: 12 Apr 2017
Bettie Lee has advised on many trips and once again she gave wonderful advice. The hotels were wonderful and we had a wonderful experience. Her suggestions more than met our expectations. Thank you Bettie!
Recommended
Thank you Bettie!
By: Ronny S
Reviewed on: 08 May 2017
As usual, Bettie made a superb plan for our recent trip to Israel and Italy! We always have total confidence in her selections for accommodations, guides, restaurants, travel, and activity suggestions and and this trip only confirmed this belief. In Israel she set us up with Kenes Tours who did an excellent job with our visit there. In Italy, Bettie booked us a two of the most fabulous hotels we have ever stayed in. The Hassler (in Rome) was very nice but the San Pietro (in Positano) was our all time favorite. And we were very fortunate to have secured upgraded suites at both thanks to our booking through Bettie. It definitely pays to use a Virtuoso agent. We stayed in six different hotels, had three plane trips, two train trips and three different drivers during this trip. I am pleased to say that there was not one issue throughout our journey. Thanks Bettie.
Recommended
Rrr
By: SD
Reviewed on: 04 Jul 2017
Bettie helped us find the perfect hotel for our trip to London.
Recommended
London/Paris Trip coordinated by Bettie Lee
By: Khaki Lano
Reviewed on: 21 Jul 2017
She was readily available and gave excellent recommendations.
Recommended
Trip
By: wood worker
Reviewed on: 06 Oct 2017
Excellent as always!!
Recommended
travel
By: CCF
Reviewed on: 01 Oct 2017
Bettie knows the best places to stay!
Recommended
China
By: Brenda
Reviewed on: 12 Oct 2017
Excellent. Have used Bettie many times and she is thorough and efficient.
Recommended
Explorer
By: Linda G
Reviewed on: 10 Oct 2017
Great to work with
Recommended
Travel agent
By: Theresa
Reviewed on: 11 Oct 2017
Great Efficient
Recommended
Essence of Japan
By: Billy
Reviewed on: 28 Oct 2017
Bettie has always been very helpful. Above and beyond our expectations.
Recommended
Japan
By: McLellan
Reviewed on: 27 Oct 2017
She is great! Very Knowledgeable.
Recommended
Exemplary Assistance
By: Spike
Reviewed on: 04 Jan 2018
Satisfactory. She helped me with several alternative trips and helped me change a cruise on Silversea without a problem. She also battled with the trip insurance company that at first refused to permit to transfer coverage from one trip to another. Bettie went to bat for me and was successful in having the insurance company change its original position and making it do the right thing.
Recommended
absolutely
By: nova scot
Reviewed on: 04 Jan 2018
very timely. needed to respond quickly
Recommended
A Wonderful Trip to Antarctica
By: Fred
Reviewed on: 28 Dec 2017
She went over and above everything I expected from a travel agent.
Recommended
Regent cruise 12-16
By: I D
Reviewed on: 01 Mar 2018
Great Handled everything well
Recommended
Scandinavia Trip
By: Linda
Reviewed on: 18 Apr 2018
Working with Bettie Lee and her group is very easy. They are always willing to look at options and offer suggestions that will benefit. And they keep working until they have an itinerary that you want.
Recommended
Virtuoso should be honored to have Bettie Lee as a member.
By: Happy Traveler
Reviewed on: 21 May 2018
We have used Bettie for over 30 years and are pleased with her help. We are friends and I have only good comments.
Recommended
Trip
By: Keith
Reviewed on: 21 May 2018
Easy to work with. She always finds the ideal location and accommodations for us
Recommended
Bettie Lee is the Best!
By: Mindy
Reviewed on: 23 May 2018
Ms. Lee has never let us down. From recommending the perfect hotels to taking care of all the arrangements, we can count on her to be professional and always knowledgeable. Thanks to her we had a fabulous visit to Sydney, Australia. Thank you, Ms. Lee!
Working with Bettie Lee, you will have access to:
- An experienced travel guide whom you can rely on before, during, and after the trip
- Exclusive luxury resorts and properties
- Once in a lifetime experiences
Explore with the Best
Virtuoso Advisors are constantly pushing the boundaries in unique travel experiences.
Alliance programs are unique tailored experiences exclusive to travelers working with Virtuoso Travel Advisors.
learn more