Travel Specialties
Interests
Adventure
Honeymoons
Safari
Hotels
Ocean Cruising
Destinations
United States - All
China
France
Germany
Italy
Selling Travel Since
1985
My Background
While working on my degree, I began working at the family owned At Your Service Travel Advisors in 1985. I quickly realized planning luxury safaris and vacations for my clients was a fun and enjoyable profession. And so I began a long and rewarding career as a Travel Consultant. I often say that I am the luckiest guy on this planet because I LOVE what I do for a living, and feel I am incredibly fortunate to have found my passion, which is planning amazing trips for my clients. I love to focus on Adventure Travel. Nothing inspires me more than helping create a trip of a lifetime for my clients.
Places I Have Traveled
Reviews and Recommendations for Jay Johnson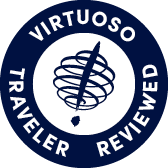 Virtuoso Verified Traveler
All reviews are from confirmed guests sharing exclusive insights
Sort reviews by
Recommended
Spectacular Trip
By: Gary39th
Reviewed on: 13 Aug 2013
Amazing trip. All was more than expected. Jay and the people at Coastline did a perfect package. Can't wait to have them plan and organize our next trip.
Recommended
By: Anita
Reviewed on: 30 Sep 2013
We had an amazing trip to Africa during August. Jay of Coastline Travel Advisors in Garden Grove, California was our Virtuoso travel consultant and worked with us to make our journey the "trip of a lifetime." We have worked with Jay on prior trips and he is such a professional when it comes to hadling all your travel needs. His staff is always helpful, courteous and very efficient! It is always a pleasure working with Jay at Coastline Travel Advisors!
Recommended
By: Todd
Reviewed on: 25 Aug 2013
When I contacted Jay, I told him what we hoped to do in the area and that I did not want to arrange anything myself. I also encouraged him to use his experience of the area to make suggestions to maximize our short stay in the LA/Hollywood area. He did not disappoint, down to the smallest detail. Jay is a great option for decision free travel and we'll use him again.
Recommended
Well planned and good service
By: Peter 18
Reviewed on: 26 Aug 2013
We have a trip to New Zealand via Sidney, a river cruise to Eastern Europe last year. We just came back from a Tauck Tour "Grand Alaska" last week. We are very happy and appreciated that Jay Johnson has arranged all the good trips for us. All the flights and hotel's location are very convenience to us. Thanks.
Recommended
Highly recommended
By: Lacey Lee
Reviewed on: 02 Sep 2013
Jay is excellent! I live in Florida and still use him (in California) because he is so extremely responsive. This trip was another excellent one, but many agents can do an excellent trip. What I prize is the fact that if I email him on a weekend, he always responds. Since weekends are when my husband and I are 'talking travel', that is when I need a responsive agent. If Jay is on the road, he tells me and says he will get back to me on the weekday. So--really really responsive which I think is pretty unusual.
Recommended
Love dealing with this travel agency
By: DonnaE
Reviewed on: 10 Sep 2013
Jay and Leah are the easiest travel agents to work with. They are detail oriented and and the most fun to travel with. All cruise details are covered to the highest level and I don't have to do anything. You can leave everything up to them and just have fun.
Recommended
By: The Rickards
Reviewed on: 25 Sep 2013
Jay has provided excellent service for many years.
Recommended
Superb experience
By: TP&JP
Reviewed on: 27 Sep 2013
We recently took a trip to South Africa and Namibia with our family of 14 to celebrate 50 years of marriage. The trip included both land and river safaris. Both were outstanding & memorable experiences. Coordinating all air travel from 4 origins, land travel, lodging, plus assisting with a few significant airline glitches and insurance claims resulted in a major support effort from Coastline Travel. They did a superb job with all resulting in a true trip of a lifetime for the entire family.
Recommended
Best of the Best
By: Bev
Reviewed on: 09 Oct 2013
Jay goes above & beyond!! He doesn't know the meaning on "no"...everything gets done so easily for him. E-mails are answered so quickly---doesn't the guy ever sleep?? I believe a good work ethic starts at the top---everyone in Jay's office follows his lead---all are wonderful to work with. We have recommended Jay to may of our friends...they all feel the same way. Lucky us!!!
Recommended
Knows his stuff
By: vlmklm
Reviewed on: 11 Oct 2013
Suggesting mid-ship for our cabin was genius since the last day and night returning from our cruise was brutal. Jay makes you feel important even if your trip is nothing huge. Thanks, Jay
Recommended
By: vO
Reviewed on: 13 Oct 2013
Excellent and attentive.Very patiebt and plans,great itineraries.
Recommended
Highly reccomended
By: jheschel
Reviewed on: 21 Oct 2013
Jay did an exceptional job planning our train trip across Africa! He expertly coordinated the air, pre-tours, train trip, and post-trip arrangements. He even provided the transportation from our home to and from the airport. We were supplied with information on each country we visited, and a complete history of each area! All we needed to do was sit back and relax!
Recommended
Best ever agent!!!
By: Pat 'n Bev
Reviewed on: 25 Nov 2013
Greatest travel agent ever!!! Goes the extra mile EVERY TIME!!! Doesn't know the meaning of the word "no"!!! We've recommended him to friends & everyone says the same about Jay---he's the "go-to- guy".
Recommended
Highly recommend
By: Sue23
Reviewed on: 03 Dec 2013
This is about the 14th or 15th cruise Jay has helped us with and, as always, he and his staff did a marvelous job for my daughters and me. I have not ever considered using a different travel agent although we live miles apart and I've never met Jay. Maybe some day...
Recommended
A+
By: Ellie
Reviewed on: 12 Dec 2013
We arranged for a family cruise for our family of seven to Mexico. He was so helpful and cooperative and many changes were made in our reservation. We are looking forward to our next cruise on the Crystal to Australia-New Zealand in February.
Recommended
Highly recommend
By: Vince
Reviewed on: 27 Dec 2013
Caring and at great detail In Every way. Handles all my travel issues.
Recommended
Very highly recommended
By: Heynonnymous
Reviewed on: 28 Dec 2013
Mr. Johnson has been my travel agent of choice for decades, since way back when he was the travel guru for Coast Federal Savings in Glendale. I've never been disappointed. Not only is he an experienced expert, but also he has a golden touch in the way he trains staff members to represent his talent and care for clients.
Recommended
The Best
By: Not provided
Reviewed on: 11 Jan 2014
As Always Excelent service with out problems I highly recommend his services
Recommended
very highly recommended
By: Thel
Reviewed on: 13 Jan 2014
Jay is very knowledgable, helpful, and goes the extra mile to help his clients. We have recommended him to many friends and family members and they are also very happy ro call him when they tavel. Also, his entire staff is wonderful! We have been using his serices for at least 20 years, tavel often, and consider him a friend as well as our travel consultant.
Recommended
HIGHLY RECOMMENDED
By: MN
Reviewed on: 11 Jan 2014
Responsive, Accurate, Thorough, Available, Competative, Generous, Knowledgeable. YOU CAN'T DO BETTER
Recommended
Highly recommended
By: Susu1957
Reviewed on: 24 Jan 2014
I always receive excellent service when planning my crystal cruise. Every detail is always completed. The representative that I work with checks to be sure I have accommodations on the front end and back end of cruise even when I am booking independently. I like this safety net because sometimes when planning, there are something's that can fall thru the cracks.
Recommended
Ease of travel
By: PHV
Reviewed on: 27 Jan 2014
I was going to write Jay to thank him and Virtuoso for the generosity shown to us to make our cruise even more special. We did not participate in the Virtuoso special excursion because we wanted to go snorkeling in Moorea. We appreciated the shipboard credit for that and other expenses. Jay and his staff were extremely helpful and patient in helping us plan our cruise and getting our payments and tickets straightened out. Cannot imagine organizing a cruise with anyone else.
Recommended
Highly recommended. Took extremely good care of me. My first trip alone
By: Shirl
Reviewed on: 02 Feb 2014
Jay  was very caring , and led me through every detail.  I was traveling alone for the first time, and he saw to every detail. I had never planned a trip Before, so was unable to do it without Jay. He was willing to answer any questions I had, even though they may have been frivolous. A fine gentleman, who took excellent care of me.
Recommended
Excellent travel agent and staff. Highly recommend.
By: Lynn E.
Reviewed on: 26 Feb 2014
Jay and staff stop at nothing to make our travels perfect.
Recommended
The Best!
By: Jheschel
Reviewed on: 05 Mar 2014
We travel  at least five months each year and Jay makes sure all our trips are executed perfectly. I highly rely on his expertise and knowledge.
Recommended
He does a great job and has for over 25 plus years :-)
By: Helen
Reviewed on: 08 Mar 2014
The cabin he booked us into was great.  The trip was flawless in following his directions.  He also booked my son and companies so they were close at hand to help my husband and I.  He took care of every detail!  Love you JayWill book again
Recommended
Cruises booked by Coastline Travel
By: davecapp58@aol.com
Reviewed on: 24 Mar 2014
I've booked around 20 cruises from Jay's great group of travel advisers.Donna Padilla,was my favorite advisor and has booked most of my cruises.She always goes above and beyond to get you what you are looking for in a vacation. She always gives great advice if your traveling to Mexico.Jay,s group in the office is always friendly and helpful. You will always get great service! Dave Capp
Recommended
Highly reccommend
By: Dr.O
Reviewed on: 29 Mar 2014
attentive and professional. Plan all my travels and excursions very skillfully.
Recommended
Great Trip!
By: Skeeter
Reviewed on: 02 Apr 2014
The trip was very enjoyable and went as smooth as clockwork!  Jay is always organized, efficient, and always takes care of any request that is directed his way.  The private tours arranged by Jay and Coastline Travel are always dependable, interesting and flexible!  When we return from our travels, we look forward to planning another travel adventure with Jay.  He always makes you feel like you are top priority and takes care of the many details associated with an extended trip.  Land or Cruise, he is an expert and true professional. I highly recommend Jay and his staff at Coastline Travel.  They are the best!
Recommended
Coastline travel's staff are all very professional.
By: Clara
Reviewed on: 04 Apr 2014
Coastline travel's staff are all very professional.  I normally communicate with them via email and receive quick response from them.
Recommended
The Best of the Best
By: Bev
Reviewed on: 10 Apr 2014
No question about it---JAY IS THE BEST!!!
Recommended
Best Ever
By: Terry
Reviewed on: 04 May 2014
I've always thought of myself as a good planner when it comes to travel, but Jay and his staff serve as a tremendous resource when it comes to making sure all of the details are checked and double checked.  They stay on top of things I might forget or not fully understand. They know and honor my preferences and don't try to oversell.
Recommended
Tip of a Lifetime. Would do it again.
By: Blondie
Reviewed on: 04 May 2014
This trip was amazing. The islands are so beautiful and the water unbelievable. The people are extremely friendly and refreshing, quite different from the states. Can't wait to do it again. Needed more time in ports. Quite an eye opener on how different life is without material things. They don't have anything and don't care and are happier for it. Would not mind living that kind of life. Who would not want to live where your job keeps you in the ocean all day long. Looked like fun all day to me.   Everyone on the islands seemed so happy.  Thanks for making this trip a success. 
Recommended
Great service
By: tyl
Reviewed on: 22 May 2016
Everything was arranged satisfactorily. We appreciate your people's help for this trip.
Recommended
best in the west
By: tom 85
Reviewed on: 09 Nov 2016
every one should do it at least once
Recommended
Cruise and flight booking
By: TSK
Reviewed on: 25 Jun 2017
It is very helpful with his working teams.
Recommended
smooth sailing
By: swiss
Reviewed on: 08 Jul 2017
easy and always with good advice either by Jay himself or his associates.
Recommended
Prague, Budapest, Vienna
By: Not provided
Reviewed on: 19 May 2014
Very good trip.  Great flight on Air France.  The pick up at the airport in Paris and return pick-up all went as scheduled.  Good Globus tour with only one complaint - the three optional dinners, two with local music, were not worth the price.  The food was barely mediocre, and the musicians at the restaurants were rudely aggressive in asking for tips, EVEN though tips were included in the price of the option and the tour leader tipped them.  The other optional excursions were well worth the money.  Tell your other clients to stay away from the optional dinners at the restaurants on this tour.
Recommended
The best in the business!
By: Judith
Reviewed on: 17 May 2014
Jay planned an extraordinary world cruise for us that included special trips in Australia and India.  He assisted us with all our reservations and followed us the entire trip with suggestions and help! He is very detail-oriented and always followed through with information immediately. I am so lucky to have him as my agent!
Recommended
By: kenchu1
Reviewed on: 03 Jun 2014
Exceptionally detailed with generous on board credit and bonus.
Recommended
Jay's the Best!
By: KW
Reviewed on: 07 Jun 2014
We have thoroughly enjoyed each of the two African safaris and three trans-ocean cruises that Jay has arranged for us. He provided excellent advice and assistance for every aspect of traveling: accommodations, tours, cruises, local guides, schedules, etc.  We have particularly appreciated his willingness to work with us to fit our plans within our budget - and his patience when we ask for yet another alternative .  Another aspect of working with Jay which we particularly like is his responsiveness.  He (or his associates) return calls and emails very promptly and they follow up quickly with the requested information. In every respect Jay's the best!
Recommended
the best!
By: mn
Reviewed on: 21 Jun 2014
you will not find a better travel agent thorough professional  knowledgeable
Recommended
The cruise experts
By: Scott159
Reviewed on: 22 Jun 2014
Jay Johnson and Coastline travel were always our go to travel agent for cruising.  After a long break from cruising, I immediately thought of Jay when we decided to do an Alaskan cruise and land tour.Jay and his staff guided us through the choices and gave us the freedom to do some of the planning independently.  We had the absolute best cabin for our category and all the recommendations for the various little decisions we needed to make were spot on.We had a great time and everything went smoothly.
Recommended
Highly recommend
By: Fran
Reviewed on: 03 Jul 2014
Jay has always been very helpful and accommodating to our travel needs and plans.  He is on top of every aspect of our trips and returns all our calls immediately.  We have Jay for many years for a variety of travel needs.  I have referred him, as well, to our friends and they agree that he is the "best"!
Recommended
Highly recommended
By: Garden Leave
Reviewed on: 26 Jun 2014
Great service, great ideas, didn't need to change a thing. Took care of a large segment of our family trip during my garden leave. I can definitely recommend Jay and his crew.
Recommended
Great Input
By: calfrau
Reviewed on: 31 Mar 2015
We just returned from an Oceania cruise to the South Pacific (Tahiti). Jay helped us choosing interesting shore excursions and he/his staff kept us posted on any changes or requirements pertaining to the flights/cruise. We were glad to get an offer for an upgrade to business class with Tahiti Nui (chartered flight) closer to departure, which ended up being a blessing. Our cruise itinerary was presented to us in time (showing onboard credits etc.). The only thing that the cruise line (Oceania) need to improve on is the flight arrangement to Papetee (arriving 4:50 a.m. on a Sunday where everything is closed) and the embarkation process, which was lengthy and a little chaotic. - Coastline did everything to our satisfaction. A+
Recommended
Incredible 45th Anniversary Trip
By: Seahorse
Reviewed on: 13 Jul 2014
We flew to Fiji for a week of diving on Nai'a, boarded the M/S Paul Gauguin on the same dock to follow the historical WW II trail with more diving in Vanuatu, Solomon Islands, Papua New Guinea and Australia.  We then boarded Spoilsport for a week of diving on the Great Barrier Reef.  Could not have been better!  Jay arranged our incoming overnight at First Landing in Lautoka, Fiji which was very convenient to the Nadi airport and to Nai'a.  Lovely resort with cute A/C cottages, pool, beach and lush grounds with excellent food and the perfect location.  We setup the dive boats but Jay arranged all on Paul Gauguin and got it right.  Best room, personal attention, great diving and an awesome cruise.  Jay has arranged a number of trips for us and we wouldn't book with anyone else.  Things just go right when Coastline is involved.
Recommended
By: ajs
Reviewed on: 05 Jul 2014
Sensational Trip!                              We could not have been happier with the itinerary, activities, tour guide and comprehensiveness of this trip.  It included everything that made it a first class, fun filled, informative and wonderful trip.  It was planned so the diverse needs and limitations of some of our family were totally considered. We did not want it to end and would do it over again exatly the same way. It was flawless!!!!  THANK YOU, THANK YOU, Jay!!!!!
Recommended
Would most highly recommend
By: Wilda & Glenn
Reviewed on: 17 Jul 2014
Jay is very professional. He always returns calls promptly and has saved us countless $'s by keeping us from making bad decisions. We have used Jay for over years and will continue to do so.
Recommended
Super Planning
By: Strider
Reviewed on: 17 Jul 2014
Jay did a great job of planning our cruise.  He scheduled the cruise and air travel as requested and also provided an excellent documentation package.  Thanks to Jay for helping make it a great vacation.
Recommended
recommended Great accomodations
By: The Bridge
Reviewed on: 20 Jul 2014
A trip that is loaded with history of the settling and growing of the area around the Rhine and Danube rivers from Amsterdam to Budapest. The ships accomomadations ships  were very good. We only took several of the optional trips and enjoyed both.Crew of the ship was very good.
Recommended
Great Trip!
By: Rogerstimestwo
Reviewed on: 03 Aug 2014
Had a wonderful, smooth, well-planned cruise. Thanks to Jay for walking us through the entire process and making us feel less stressed! Couldn't have asked for better service or planning from Jay or Crystal. Can't wait to sail again.
Recommended
The finest!
By: Jheschel
Reviewed on: 29 Aug 2014
It would be impossible to travel so extensively without Jay's attentive and knowledgeable service!
Recommended
Best service we had
By: Monrovia
Reviewed on: 10 Sep 2014
We love to use Jay as our travel advisor. Fast and detail service. Worry free
Recommended
Great trip...great travel advisors
By: Jap
Reviewed on: 26 Sep 2014
Jay and Leah did a wonderful job of organizing our Crystal Cruise and the pre-trip to London. As always, they were proactive and paid attention to the details. We enjoy working with Coastline.
Recommended
What you want a travel agent to do!
By: Adios Sailor
Reviewed on: 01 Jul 2015
Jay, Is just one of those terrific guys who listens to what you want and then makes it happen with a touch of extra customer delight. Thoroughly enjoyed the mini-suite on a recent NCL cruise. This is the third time we've used him.
Recommended
Prager cruise
By: Runcible
Reviewed on: 24 Jul 2018
Easy and pleasant
Recommended
World's Best Travel Agent
By: HorseSeahorse & Mermaid
Reviewed on: 30 Jul 2018
With Jay's support, our agent Debbie did an awesome job of making sure everything went smoothly. All travel and accommodation arrangements were perfect on this trip. Thanks, Debbie.
Recommended
Expert Service from Jay as Always!
By: Sue and girls
Reviewed on: 29 Sep 2014
We had a very nice cruise aboard Silver Shadow. However, I was disappointed in the set up of the Grand Suite we stayed in (#701 and 703). They were really two separate staterooms and not connected as I had hoped they would be. My overall view of Silver Shadow is that it is v-e-r-y dated. The service was excellent as it always is on a Silversea ship, the food divine but the entertainment was lacking. The cruise director was practically invisible, the worse we've ever had on our many cruises. We had rough seas and had to skip Sitka altogether, no fault of Silversea, of course. More vegetarian items on the menu would have been nice but gluten-free items were included which was nice. Jay always provides us with excellent service as my family and I have been using him for 20 years or so. He also has a very good, well-trained staff and everyone at Coastline Travel Advisors is extremely helpful and pleasant. I have never felt the need to use any other travel agency! Thanks, Jay!
Recommended
Great time
By: sldkjflaskjdf
Reviewed on: 22 Oct 2014
Had a great time in Mexico. Everything went very smoothly at the resort. Only thing that could have been better would have been for my and my girlfriend to get seats together on the return flight.
Recommended
Friendly service
By: DS
Reviewed on: 23 Oct 2014
Everything was organized very well.
Recommended
Absolutely perfect
By: Penny
Reviewed on: 28 Oct 2014
Jay and his associates have always done a wonderful job for us. He has been our travel agent for over 15 years and we would never think of switching to another agency.
Recommended
Always stellar service
By: Anne T.
Reviewed on: 13 Jul 2015
Thank you to Jay team for another successful trip for my husband and I and our adult children. We loved our luxurious Hawaii vacation and enjoyed many great experiences. We have so many wonderful memories and were able to see many family and friends. The hotel was able to help me host a fabulous oceanfront brunch at the last minute for 17 guests.
Recommended
Solving problems in exotic places.
By: "BUCKETS"
Reviewed on: 09 Dec 2014
The Cruise was excellent, apparently a lot of people were thinking just like us. A cruise that goes roundtrip from San Diego. No airports involved!!! Our room worked out great on the Lanai deck, I could travel all the way around the ship on my new Electric Scooter! The only problem occurred with Prime Time Shuttle when they didn't show up at either end. Their replacement Lost my battery charger for my scooter! We had to get it shipped to Honolulu Next day Air!!!! Its like we used to say when cruising in my own boat " repairing the boat in exotic places"
Recommended
FIRST CLASS
By: SUSAN
Reviewed on: 17 Feb 2015
LOOKING FORWARD TO 2016
Recommended
Recommended
By: NH FL
Reviewed on: 01 Mar 2015
Although most passengers were 65 and above.....I recommend. Great sevice and staff. Food excellent. Beautiful ship. Shore excurisons nice.
Recommended
They got it Right
By: Roni
Reviewed on: 11 Mar 2015
I took my own toilet bars because of the trouble I have experienced on trips. Was able to get in and out of bathroom with w/c and even had bars on both sides of toilet. What a breeze!! Panama Canal is really a trip everyone should take. Weather was great, food delicious and scenery spectacular. Only down side was the virus outbreak but it was the first time in 30 cruises so not a big deal. Medical staff however was overworked on this trip but did a real nice job.
Recommended
Advisor
By: Thelma
Reviewed on: 05 Aug 2018
As always, it was a pleasure working with Jay and also Debbie. They do everything possible to ensure the client enjoys the trip !
Recommended
Pacific Princess World Cruise
By: milikona23
Reviewed on: 05 May 2015
It was a great cruise with lots to see and with the visits to new places and some excellent lectures on board lots to learn also. It was a lot of days on a small ship. If I would do it again I would choose a bigger ship. We really like the smaller ships like Pacific Princess for shorter cruises but for very long ones like this a bigger ship presents more things to do on the numerous days at sea. Everything went rather smoothly except our visit to Hong Kong where the weather was pretty poor during our two days there. I had been there a number of times before so it was not much of a problem for me but for people who had not been there before I felt bad for them as Hong Kong is such a pretty city and it was a shame for them not to be able to see it in the right light. We saw a number of places we had not been before and a number where we had and it was good to see some of them again. Dodged two cyclones going into Sydney and just missed people trying to go from North Africa.
Recommended
Best in the Business!!!
By: Happy San Diegans
Reviewed on: 10 May 2015
Well....Jay did it again!!! He has never steered us wrong....he recommends the best hotels, best cruises....best everything! 🎵 🎶 "Who could ask for anything more" 🎼
Recommended
Great service !
By: Dick and Carol
Reviewed on: 21 Jun 2015
We are so fortunate to have "found" you and your capable staff ! Thanks for all the fun times!
Recommended
Excellent Service!
By: Jheschel@hotmail.com
Reviewed on: 19 Jun 2015
Jay's expertise and attention to detail make our world trips amazing!
Recommended
As great as always!
By: DrDucky
Reviewed on: 06 Jul 2015
From the moment we decided on taking a cruise to the moment we were ready to leave, Jay made all arrangements quickly, correctly, and without any hassle. He gave us excellent money-saving tips as we planned our trip, and we greatly enjoyed the Virtuoso amenities during the trip. He's already involved in planning our next trip, because there's no one else we'd rather work with.
Recommended
Great 3 Weeks in France
By: Drew
Reviewed on: 14 Jul 2015
Everything from the airline connections to hotels to riverboat arrangements worked perfectly, as advertised. Even the weather was perfect, although not totally sure if Jay had anything to do with that. We received Virtuoso privileges, although they were not always well identified. The step-up room and complimentary breakfast at the Intercontinental Marseille were awesome. In fact, it was so good that we signed up for another AmaWaterways trip and will ask Jay to plan it for us.
Recommended
nothing better
By: thom
Reviewed on: 24 Jun 2015
I was very pleased with the help and how friendly Mr. & Mrs. Blessing where. We had a problem with disembarking and they helped us take care of it.If all of them are that comcerened with helping passengers I say 10,000 gold stars.
Recommended
Seabourn Just Gets It Right
By: Ken
Reviewed on: 11 Jul 2015
Seabourn: This is an outstanding cruise line, particularly for those who can't stand "giant" ships that have to disembark 2,000 or more people at every port of call. Facilities and food and services all superb.
Recommended
23 years and counting
By: abby
Reviewed on: 16 Jul 2015
not only have I been working with Jay for 23 years, we have never met and live on opposite coasts. But, it still works. In all these years, there have been remarkably few glitches, but when something does go awry, Jay is on it instantly. I am a pretty independent planner and traveler, and I think I can get away with this because I have Jay as my back-up, anchor, and voice of reason. We have tried to meet a few times, and it has never worked out. But, actually hugging Jay, after all these years of work and friendship, is high up on my travel bucket list.
Recommended
World's Best Travel Agent
By: Seahorse
Reviewed on: 18 Jul 2017
We love Jay and Coastline. Always treat us right and do a great job + Virtuoso benefits.
Recommended
Smooth sailing all the way!
By: LauraK
Reviewed on: 03 Jul 2015
The cruise was fantastic - everything we hoped for and more. The ship is elegant, the staff is wonderful. The arrangements made through Jay worked very well - no glitches. Our driver for the pickup to LAX was exactly on time, and our driver meeting us at LAX on our return trip was there waiting for us when we came out of customs. We would definitely plan on doing another Crystal cruise sometime in the next year or two.
Recommended
Knowledgeable, very helpful
By: Pauline
Reviewed on: 03 Jul 2015
Jay helped us every step of the way. This was our first cruise and so we were novices but his expertise made it a great experience. We had a wonderful cruise on the Crystal Symphony and would contact Jay for future cruises without hesitation.
Recommended
Restaurant
By: Vacationers
Reviewed on: 31 Jul 2015
Booking for the Resturant should be improved
Recommended
encantment
By: dick
Reviewed on: 11 Aug 2015
We enjoyed Enchantment Debbie did a great job in finding it and setting up Dick
Recommended
Another good trip!
By: JB
Reviewed on: 10 Sep 2015
Jay has booked multiple Crystal cruises for us and, as usual, things went smoothly from the initial planning to timely delivery of tickets and related materials. Jay and his team use email and smartphone technology very effectively; this has been helpful to us for planning detailed itineraries while living 3 time zones away and for connecting with Coastline in case of issues while traveling overseas. Jay had recommended a guide for our visit to St Petersburg and we were glad he did, as this arrangement made it easy to get into the country and the guide was extremely well-informed and spoke excellent English. We've already started planning another trip with Jay -- Crystal's cruise through the Northwest Passage in 2016.
Recommended
good service on trip
By: dick
Reviewed on: 23 Sep 2015
AMA - great service, good intra-personal skills of crew, cruise director very good, nice excursions were below 20 people
Recommended
Extraordinary and personal first class service
By: Karen
Reviewed on: 29 Sep 2015
Jay Johnson and his Coastline Travel Advisors have sent me around the world in truly safe and first class arms. I've several times traveled alone but because of wonderful Jay and his excellent advisers (i.e. Carissa) I have never once had a concern. Their personal advice, patience, kindness and taste has made cruising on wonderful ships and extraordinary private land journeys ( India, Italy, Holland) magical.
Recommended
Amazing planning and service
By: Cabazon
Reviewed on: 10 Oct 2015
Couldn't be more pleased. Jay and his staff prepared an outstanding travel plan that met and far exceeded all of our hopes for an anniversary vacation.
Recommended
Professional, great service
By: Just Us
Reviewed on: 17 Nov 2015
What a wonderful experience we had, all thanks to Jay and his great staff. Any and all calls were returned immediately, and all questions we had were answered in depth. Can't thank you enough.
Recommended
BEST time EVER!!!
By: Shawn
Reviewed on: 22 Oct 2015
When it comes to customer service NOBODY delivers like Jay and Leah at Coastline Travel! They really care about EVERY aspect of your trip and make sure that everything is taken care of before you even leave. I have never seen so much put into taking care of people that they book trips for in my lifetime. Words like "Class" and "Spoiled" come to mind whenever I travel with Coastline and they are part of my family forever. I can't thank them enough for the extra effort that is put into everything they do. When it comes to Coastline Travel I am a lifer! Thank you Jay for always caring so much about every aspect of what you do and always keeping the bar high.
Recommended
Thank you, Coastline
By: David87
Reviewed on: 26 Nov 2015
Kudos to Amber for her impeccable attention to and patience with this traveler's needs and interests!
Recommended
Best Ever
By: Jeff
Reviewed on: 07 Jan 2016
Greatest Travel Advisor ever!! No Kidding.
Recommended
Expert Service with Ease
By: Speedy
Reviewed on: 02 Jun 2016
Jay organized a last minute trip to Maui for me and my children expertly. He zeroed in on what we wanted and put together a great trip. He and his team managed to get our family all seated together on a plane that was full, and was able to get us great rates at a top rated hotel that we could not have done on our own. A special touch was following up with the hotel to make sure one of the children had a special day on his birthday-without being asked to so so. Jay exceeded my high expectations, expertly and with ease. Truly a pleasure to do business with.
Recommended
Best in the West
By: Laney
Reviewed on: 08 Jun 2016
As usual, everything was well planned and executed. Loved working with Debbie. She goes above and beyond in every way.
Recommended
Another great trip
By: Jann
Reviewed on: 26 Sep 2016
Jay and his team spotted Crystal's Northwest Passage cruise immediately as right for us two years ago when it was first announced. Although we were on another Crystal cruise at the time, Jay got word to us right away about the opportunity and the need to act fast. As a result, we and our regular traveling companions were able to secure passage on our preferred deck. The Northwest Passage truly was a trip of a lifetime. As usual, the Coastline team handled the various transactions professionally and promptly, with good follow-up on our occasional questions. The consistently high level of service has kept us coming back to Jay and his team since our first cruise back in 2003.
Recommended
Plus, They've Been There
By: Wingtip
Reviewed on: 22 Oct 2016
We had not met Jay before deciding to extend this year's Mediterranean cruise by visiting Istanbul. Jay listens. From the first contact, Coastline understood how we like to travel, and put together a magical stay in Istanbul. Jay coordinated air and ground transportation, complete with the requisite driver who met us at the airport and whisked us to the Four Seasons Sultanahmet hotel, a golden full service hotel built around a lush garden with a gurgling fountain. The garden café serves a classic 10-dish turkish breakfast. We toured the city with the personable guide Jay chose (from Blue Mosque to Grand Bazaar to a local hookah establishment), cruised the Bosphorus by private yacht, and ate baklava at the oldest bakery in the city. We were jewels on the cushion of Turkish hospitality. The Sultanahmet 4 Seasons has a spectacular view from the rooftop lounge, not to be missed at sunset at the end of the day. Jay gets credit for everything but the warm, perfect weather.
Recommended
excellent, as always
By: Thel
Reviewed on: 09 Oct 2016
Jay and his staff always are delightful to work with and do an excellent job.
Recommended
Jay and Dani are top drawer
By: Alan
Reviewed on: 06 Oct 2016
We had a fabulous time and met so many people whom we enjoyed being with on this cruise. Everything went smoothly and was packed with fun. Jay and Dani were not only our leaders, but became our friends. Thank you both and your staff for making this such a memorable adventure. Alan and Lori Balfour
Recommended
Expert and accessible staff
By: JAK
Reviewed on: 22 Nov 2016
Our recent cruise was very rewarding. Of particular value was arrangements by the staff of pre-cruise tours of Israel which turned out to be excellent. Also, when our flight was delayed 5 hours in New York, communications with Coastline and tour operators in Israel were prompt and kept me well informed as to adjustments , and resulted in flawless tours that made up for the lost time.
Recommended
He is our #1 guy for fantastic cruises
By: Penny Lane
Reviewed on: 17 Dec 2016
He is top notch as a travel agent
Recommended
Great Travel Agent!
By: CPABob
Reviewed on: 09 Jan 2017
Jay is the best! He recommended a great hotel in MIami, and handled our dealings with Crystal Cruises. Not as easy as it might seem; Jay is personable, knowledgeable, & very responsive!
Recommended
great trips
By: linda
Reviewed on: 06 Oct 2016
As usual a wonderful trip. I really liked Dani having dinner with us singles the first night. It really bonded us and we spent lots of time together during the trip. In fact one of them is my roommate this year. If possible try to have Dennis not have talks when other things are going on on the ship. I know that is hard to do. Again please have Dennis have dinner with some of us that are his favorites including me. I really like that special attention. In fact I think I suggested it back in 2009 when Dennis and I happened to be at the baggage claim at the same time. I get to add four new countries on my list. Maybe I will soon catch up with Dennis. You should provide us with a list of all the countries in the world and let us check off the ones we have been to. I think Beverly printed the list several years ago. I think this will be my 10th cruise and 12th trip wit Dennis. I did Israel twice I am excited about this year's pre cruise but would really like to have a roomma
Recommended
Great Trip!
By: F & D
Reviewed on: 09 Oct 2016
Jay planned a great River Cruise trip for us when our previously planned Ocean Cruise was cancelled by the cruise line. We had a wonderful time and the hotel prior to the cruise was super. We LOVED the boutique hotel we stayed in when we were in Rome--the very best ever! This was a perfect choice by him for us. We had a problem with the airlines cancelling one of our flights and we contacted Jay via email aboard our cruise ship and he returned our call on the ship--that was such a relief to us. He was able to make other reservations for us and we were able to continue on with our long trip after our cruise. The original cancelled flight still has not been refunded by the airlines to us and that is an issue that has not been resolved, as well as mileage credit on one flight due to one of the staff giving the wrong Frequent Flyer Airline Numbers to the "partner" airline. This, too, is still an issue that has not been resolved. We did have a wonderful trip, thanks to Jay.
Recommended
Lost in the South Seas
By: Hey you
Reviewed on: 06 Oct 2016
It was timely getting away on the Paul Gauguin cruise this past May. Barbara and I cast about looking for something. One friend suggested a Tahitian cruise by Oceania and another friend piped up, "If you want to see French Polynesia you've got to sail Paul Gauguin". Way back, when we were looking for our first cruise in 2005 a friendly travel agent told us, "I'd recommend you sail with Crystal. Of course that will ruin you for all others". And how right she was. The trip with PG was -- ho hum. This 20 year old vessel looked and acted its age. When one of the motors broke down two days out of Tahiti we were forced to limp to the next port, rearrange the entire schedule and "treat" us to noisy dinners when the engine noise nearly overwhelmed the table side conversation in La Veranda, the main restaurant. Of course I'm comparing all this to the Crystal Serenity. But why shouldn't I? I sailed on the Serenity three times and loved it! This is all the space I have to answer
Recommended
Exemplary knowledge and service!
By: Afore
Reviewed on: 19 Oct 2016
Coastline Travel Advisors always provides top service. They research each destination by personally Visiting and exploring cities, resorts, hotels and activities. I never take a trip without their expertise and knowledgeable Staff to guide me. They provide every detail of my journey to insure it is a once in a lifetime experience. Thank you Coastline!
Recommended
Good Trip and good service
By: pk1121
Reviewed on: 30 Oct 2016
The Grand New England tour was great! We have seen a lot of beautiful colors (Red, yellow and orange) over the mountains and the roads. We were enjoying the horse-drawn carriage ride along its historic roadways in the Arcadia National Park. We also appreciated the hands-on experience in the lobstering trade, it is a good education.
Recommended
National Parks Photo Shoot
By: Sue
Reviewed on: 06 Aug 2017
The Coastline team is knowledgeable and professional...and FUN to work with! During my travels, I had a medical emergency. Both Leah and Isabela were responsive and instrumental in getting me home for emergency surgery. I will enjoy years ahead working with them for exceptional adventures.
Recommended
Alaska
By: Bet
Reviewed on: 11 Oct 2017
Did not work with Jay on this trip - have done so in previous trips but he was out of office on day I called so one of his agents took over
Recommended
Tauck Tour to American's Canyonlands
By: tsk
Reviewed on: 29 Aug 2017
Jay Johnson has a very good team work with him, such as Debbie, Isabella etc. who were working really hard and providing very good service to us. We just call and tell them that what do we want, we do not have to worry about any troubles. We were enjoying very much the tour to American's Canyonlands with Tauck this time. We have the best hotel locations and the trip's director and the arrangement were very nice.
Recommended
4 Weeks in Australia 2017
By: Karen
Reviewed on: 07 Sep 2017
Jay and associate Michele Benigno provided excellent advice, planning and logistics support that maximized our pleasure from 4 weeks in Australia. We wanted to experience as much as possible without a hectic pace, within a "do not exceed" budget. This meant several iterations of our itinerary as Jay worked to meet our expectations. We appreciated the patience and ideas from Jay and Michele during more than a year of planning. They were always willing to provide alternatives and assess trade-offs. In the end we had a delightful trip to Australia that encompassed city life in Sydney and Brisbane, natural settings and activities in Emirates One and Only Wolgan Valley in Blue Mountains, Longitude 131/Uluru Ayers Rock, Silky Oakes Lodge in Daintree Forest near Port Douglas, Great Barrier Reef, and Eliza Fraser Lodge on Fraser Island (a private eco-lodge and personal favorite thanks to chef/owner Nick). All travel logistics were perfect! Now thinking of our next trip and challenge for Jay!
Recommended
Australia in August
By: JB
Reviewed on: 15 Sep 2017
Michele Benigno of Coastline Travel worked with Virtuoso partner in NZ to help 4 of us put together an excellent 3-week trip to Australia. Their assistance included itinerary advice and suggestions as well as final arrangements for air travel inside Australia; all transfers; bookings at Wolgan Valley, Longitude 131, Silky Oaks and Eliza Fraser Lodge; and excursions in the rain forest and Great Barrier Reef. We thoroughly enjoyed our trip and were very satisfied with the service we received from Michele and others at Coastline and their NZ partner. Trip planning/arrangement mechanics were easy via phone, text and email communications. Michele provided a comprehensive travel package to take along, including all local contact information. Everyone was professional, responsive and friendly. Patient and flexible, too! This is at least the 10th trip Coastline assisted us with and one of the more complex. Job well done -- thanks! We highly recommend Coastline to other travelers.
Recommended
France
By: David
Reviewed on: 27 Sep 2017
Didn't work with Jay directly, but with his Team. Cathy in particular did a great job, both with hotels but also with tours/activities. Her knowledge of France was invaluable.
Recommended
Travel with Jay
By: Judith
Reviewed on: 02 Oct 2017
Jay is the best travel professional I have ever used! His attention to details, extensive knowledge, and assistance throughout the trip are unequaled!
Recommended
Jay is the best!
By: Dixie
Reviewed on: 16 Feb 2018
I have worked with Coastline Travel for 13 years and have always been happy with them.
Recommended
Have a great time
By: Chan
Reviewed on: 14 Feb 2018
Wonderful, his workers are very helpful
Recommended
Attention to Detail
By: Shawn Parr
Reviewed on: 18 Oct 2017
When you plan or book a trip you can only hope that your Travel company takes care of everything. Jay Johnson and his amazing team at Coastline not only take care of you, they go the EXTRA MILE to make sure EVERYTHING is the way it's supposed to be. I have never worked with ANY company that genuinely cares as much as Coastline. With every trip I just felt confident that there would NEVER be a problem and if there was it would be taken care of immediately. I feel so blessed to have found Coastline and the team that has become my family. When you really want that extra security knowing that wherever you go or whatever you do there will be NO WORRIES. Thank you Coastline for the way you do business and congrats on having a company that really cares about there clients as you have set the standards HIGH for the rest of the industry. I wish anybody luck who tries to match the First Class service you provide and your "Attention To Detail." God Bless, Shawn Parr
Recommended
Chasing the Fall Colors
By: Noper
Reviewed on: 11 Jan 2018
The Rolling Stones were wrong, you can get what you want. What you can't do is beat good listening. That's what Jay et al do before putting together our tailored itineraries. They nail it, too. We had a blast in New York City before joining our cruise up the east coast. Jay and his team had excellent recommendations & reservations from New York all the way up through Quebec. Our private tour of the Newport mansions and the ultra-quaint churches and town of Newport, itself was hosted by a knowledgeable native guide with a wicked good sense of humor. We finally saw spectacular display of fall colors in the maple farms near Quebec. I love these guys.
Recommended
A gentleman and cares for his customers
By: JOHANNE
Reviewed on: 17 Nov 2017
Great person. Have booked with him since the early 90's.
Recommended
SE Asia with Coastline Travel
By: Horseahorse
Reviewed on: 09 Dec 2017
Jay Johnson, Coastline Travel, is awesome as is our personal rep, Debbie. Jay had just been to Hong Kong and knew about the noisy construction around the Intercontinental and found us a comparable hotel just down the street. Following our 2 week SE Asia cruise on Silver Shadow, Jay & Debbie set us up with an incredible personal guide in Siem Reap, Cambodia, with a great planned program to see the Angkor Wat ruins. Our guide was always on time (even early for our early arrival), with clean, comfortable, well driven car with great A/C, cold face cloths and water. He saw to all our needs each day and was a great guide in the ruins. Cambodia was our favorite spot on this trip with friendly, albeit struggling, people, excellent food and a first class historic hotel. SE Asia was not our favorite location ever, but you have to experience it. Coastline planned a great trip for us. Thanks, Jay.
Recommended
Where not to cruise
By: M
Reviewed on: 30 Nov 2017
a distinct pleasure
Recommended
Coastline Travel Advisor Review
By: Sue
Reviewed on: 23 Dec 2017
Jay and his team of professionals are wonderful to work with. Isabela and Leah have been amazing from their follow through with arrangements to asking for feedback upon my return. I will highly recommend them for years to come.
Recommended
Debbie
By: joan
Reviewed on: 02 Jan 2018
I did,nt work with Jay but Debbie was just great with all our arrangements, No problems everything went smoothly
Recommended
Good Guy
By: Bob
Reviewed on: 09 Jan 2018
Jay is a good guy, fun to work with. He is experienced & knowledgeable. Lets me know what I will like & dislike. He has multiple offices, so is very busy. While he always responds to my questions & comments, I often deal with others in his office. The others are very nice, responsive & I enjoy dealing with them.
Recommended
Advisor
By: Laura
Reviewed on: 31 Jan 2018
Very easy and his assistant Leah was very helpful and responsive
Recommended
Jay Johnson the best!
By: Jay travel
Reviewed on: 27 Mar 2018
Jay is absolutely incredible to work with and always on top of things. I have called him at any time of day or night and he always responds back within hours if not minutes. He's the best
Recommended
Trip
By: EDawn
Reviewed on: 06 Apr 2018
Jay and his employees always provide excellent service. They always go above and beyond to ensure that their customers are happy with all travel arrangements. They keep in touch right up to travel date just to ensure everything is in place as planned.
Recommended
Michele Benigo
By: Roy
Reviewed on: 08 May 2018
She did a great job covering for Jay.
Recommended
Jay Johnson at Coastline Travles
By: Penny
Reviewed on: 10 May 2018
Jay's entire team was wonderful. We could not have had better service.
Recommended
Another seamless trip
By: Mark
Reviewed on: 13 May 2018
Jay and his associates provide responsive, knowledgeable, timely, and courtesy advice. I know it's not always (or much) in their control, but we also seem to get room upgrades a fair amount on the hotel reservations they make. Jay's outfit is by far the best travel agency I've used and I will keep working with them.
Recommended
We Love Coastline Travel
By: Horseahorse
Reviewed on: 17 May 2018
Jay is always accessible although one of his agents, Debbie, handles most of our trips because she has more time and uses it very effectively. She has both planned incredible trips for us and expertly handled tough issues, such as the last minute cancellation of Crystal Espirit while we were enroute. I am always amazed that Jay responds from wherever he is around the world and we really appreciate his vast travel knowledge. We live in Arizona but have made a point to visit Coastline offices in Garden Grove, CA a number of times to meet with Jay and Debbie. We love the added benefits that Virtuoso provides, but would probably use Coastline anyway because they do such a great job.
Recommended
World Cruise
By: Bob
Reviewed on: 29 May 2018
Jay has helped us plan two World Cruises and they have been both excellent. Jay and his office staff are professionals and they always preform above our expectations and pay attention to the details both big and small.
Recommended
Disney Cruise
By: Adrienne
Reviewed on: 10 Jun 2018
Smooth, thorough, comprehensive, friendly and always promptly returned phone calls.
Recommended
Italy
By: Frankie
Reviewed on: 16 Jun 2018
We have worked with Jay for many years but this time he hit it out of the park!! He assigned one of his advisors to work with us and she arranged a fantastic trip. All of the hotels, drivers and guides were fantastic. We had the best time and really appreciate all the effort Jay's advisor Michelle put into our trip. This was A+++!!!
Recommended
disney
By: dick
Reviewed on: 13 Jul 2018
Outstanding organization and proficiency
Recommended
Jay and Dani are Fun prof
By: Alan
Reviewed on: 28 Jul 2018
Great people. They were really busy but always took time to visit and laugh with us. Great trip. Thank you
Recommended
Danub
By: Joseph
Reviewed on: 12 Jul 2018
good customers service
Recommended
Prager Cruise
By: Ron
Reviewed on: 15 Jul 2018
Went very well, he and Danni did a great job
Recommended
The Anonymous Reviewer Says...
By: The Anonymous Reviewer
Reviewed on: 13 Jul 2018
Jay was friendly and helpful. I'm glad he accompanied us. We enjoyed meeting him.
Recommended
Alaska getaway
By: Viajera
Reviewed on: 24 Jul 2018
Jay Johnson and team, specifically Debbie Horrileno in this case, are consistently good to work with. Readily available, responsive, prompt, and thorough. Debbie deserves a special shout-out for arranging a last-minute transfer for us after debarkation, where several large ships all were unloading at once in Vancouver. We've used Coastline regularly since 2003 and have never been disappointed. This Crystal cruise through the Alaska Inside Passage was no exception.
Recommended
Excellant
By: Dr. A
Reviewed on: 23 Jul 2018
Very helpful when ask.
Recommended
Great Trip to Alasaka & Cruise
By: Gene
Reviewed on: 18 Aug 2018
I've been working with Jay for many years and find him extremely knowledgeable, goes above & beyond, follows through on every aspect of our travel plans, anticipates what is best for us, and has built a great team to support his efforts. Our recent trip to Alaska followed by a cruise and Visit to Vancouver/Victoria was fantastic. Jay and his team made this wonderful trip by their planning and proactive implementation. I count Jay as a friend and have recommended him to numerous people who have been very, very satisfied. I already have planned another trip with Jay and his team. It's great having someone I can have full confidence in even with very complex arrangements. Jay and his team are excellent and I intend continue to work with him for many years in the future. From my perspective, and I am a very detailed person & retired executive, I would rate Jay at the very top in the travel industry.
Recommended
Jay and Coastline
By: Greg
Reviewed on: 18 Aug 2018
Awesome, but that has become the norm. If there is a better travel agent I would have to see it with my own eyes.
Recommended
Coastline is Awesome!
By: Horseahorse
Reviewed on: 08 Sep 2018
We love working with Coastline Travel, even though we are in Arizona, not SoCal, because they are so knowledgeable, available 24 hours a day if needed and do such in incredible job of setting up our trips. We travel constantly so Debbie handles most of our requirements but Jay is always available, no matter where he is in the world. It is a great travel agency on its own but when you add the Virtuoso benefits I cannot imagine why anyone would go anywhere else.
Recommended
Galapagos
By: Karen
Reviewed on: 26 Sep 2018
Jay and his staff are the most patient and creative travel consultants. Despite several changes of desired itineraries and numerous emails from us they were always helpful and creative in meeting our needs to balance timing, costs, and travel venues.
Recommended
First Class all the way!!
By: Shawn Parr
Reviewed on: 26 Sep 2018
Jay and his amazing team know how to do it right! I have been traveling with Jay Johnson and Leah Bergner at Coastline Travel for 12 years with 100 to 200 people on every trip and they have NEVER let me down. I have never seen any agency OVER DELIVER on customer service like they do. I will use them for everything I do..They really know how to Super Serve. I am so blessed to have met them years ago and look forward to our relationship for MANY years to come. I truly am forever grateful for all they do.
Recommended
Jay Johnson
By: Jay Johnson
Reviewed on: 07 Oct 2018
Jay is one the of best travel advisor one could ask for. He is professional, curious and extremely knowledgeable. Jay is always on top of things and makes a great planned trip extra special with his suggestions and arrangements.
Recommended
Great agency!
By: Karen
Reviewed on: 14 Nov 2018
Always a pleasure!
Recommended
Coastline Travel
By: Seashell
Reviewed on: 18 Nov 2018
He and his staff have always been wonderful to work with. They take care of all our needs and are very knowledgeable. Jay has been our travel advisor for many yeas and has never disappointed us.
Recommended
Smooth sailing
By: Peanuts
Reviewed on: 22 Dec 2018
Delightful to have everything go so smoothly.
Recommended
Cruise to Eastern Asia with Celebrity Cruise line
By: Sunshine
Reviewed on: 08 Mar 2019
Jay Johnson has a very team to work with him. They are very knowlegeable and work hard. Their arrangement always are very good and make the trip more easy and helpful.
Recommended
Seabourn cruise
By: Greg
Reviewed on: 27 Apr 2019
Working with Jay Johnson could not have been better. If there is a superior travel agent you would have to prove it to me. Jay and his wife Dani make Coastline Travel the perfect travel agency. Everything from A to Z was handled expeditiously and efficiently. They were always available for questions and in constant communication. Coastline is a major reason our Seabourn cruise to Australia and Indonesia was flawless and enjoyable.
Recommended
Cruise
By: Bob
Reviewed on: 06 May 2019
Always a pleasure Jay and his staff are great too work with.
Recommended
Best travel agents
By: Judith
Reviewed on: 22 May 2019
Jay and Debbie always do a wonderful job! They take meticulous care of all details and we can relax and have a great time!
Recommended
Thank you
By: John Applegate
Reviewed on: 02 Jul 2019
Excellent for planning and follow up.
Recommended
First class.
By: Corky
Reviewed on: 06 Jul 2019
A pleasure. He is very attentive and personable.
Recommended
Above and Beyond with a touch of CLASS
By: TheParrMan
Reviewed on: 15 Sep 2019
I have been working with Jay and Leah for years and can't even begin to tell you how much attention to detail they provide. Their customer service is unlike ANY I have ever seen. You KNOW when you work with Jay that you WILL be taken care of and there is always something extra special about the way he and his staff do things. From sneaking in a bottle of fine wine, to making a reservation and surprising you with a special package or champagne bottle. It's all done with the utmost expertise and may I add a perfect touch of CLASS! Jay has a secret weapon and her name is Leah Bergner and the two of them make the PERFECT team.
Recommended
Great Lakes Cruise
By: HorseSeahorse
Reviewed on: 22 Sep 2019
We have traveled all over the world but had missed big sections of our own country and Canada, so we booked a Great Lakes cruise with Jay Johnson's Coastline Travel. Debbie Horrilleno was of great help setting up this trip on Pearl Seas Cruises' Pearl Mist. Pearl Seas is the International sister of American Cruise Lines. The 210 pax ship was clean, modern and well maintained. They have some inventive techniques carried out well to make small ship cruising unique and very different from the big ships. We loved the experience. The only negative was horrible Internet which was billed as Free, but was basically almost never usable. Food was not gourmet but was enjoyable and service was great. In fact, it was a wonderful crew. From Milwaukee to Toronto, mostly in Canada, it included Sous Saint Marie, Georgian Bay, Windsor where we crossed the border to spend the day at the Henry Ford Museum and Green Field Village and Niagra Falls. Highly recommend this cruise and Coastline.
Recommended
Crystal cruise
By: Laura
Reviewed on: 15 Nov 2019
His office and assistant Leah Bergner were most helpful and cooperative with all phases of planning our cruise and post-cruise hotel stay.
Recommended
Mississippi River Cruise
By: Horseseahorse
Reviewed on: 03 Jan 2020
Always delightful. Jay's assistant, Debbie, who normally handles our account, took care of all details perfectly. It was a short, for us, 1 week trip but was beyond expectations. NOLA to NOLA on the 6 month old American Harmony. Wonderful boat, well decorated, spacious public areas, spacious room, great food, wonderful staff. For the holidays, we received daily gifts and huge discounts on future cruises. Take a 1/2 empty suitcase if you do this cruise in the future (we did and it was full upon return). So impressed, we booked 6 more segments while onboard and despite the holiday schedule, Debbie had them all organized, with insurance, within a week. Great job, Debbie!
Working with Jay Johnson, you will have access to:
- An experienced travel guide whom you can rely on before, during, and after the trip
- Exclusive luxury resorts and properties
- Once in a lifetime experiences
Explore with the Best
Virtuoso Advisors are constantly pushing the boundaries in unique travel experiences.
Alliance programs are unique tailored experiences exclusive to travelers working with Virtuoso Travel Advisors.
learn more
United States - All
China
France
Germany
Italy
Japan
South Africa
Spain
Switzerland
Tanzania
Austria