Paula Kay Eastham
CTC
Albuquerque, NM United States
Travel Specialties
Interests
Adventure
Culture, History & Arts
Independent Tours
Family Travel
Safari
Destinations
Australia
New Zealand
United Kingdom
Costa Rica
Ecuador
Selling Travel Since
1995
My Background
My goal is to see that you have a worry-free vacation, save you planning time and make sure your trip is even better than you expected. My specialty is the South Pacific, but lucky me, I sell the world.
When you call on Paula Kay to help plan your trip and use her expertise, the vacation experience is all about you. Paula will take to heart your needs and expectations to create a great vacation for you. If you want unplanned time, Paula calls that serendipity time, she will make it part of the itinerary. She can arrange active, adventure, multi-generational gatherings and honeymoons. She is experienced in the complexities of luxury travel and meticulous in her coverage of the details.
Paula Kay is an enthusiastic, veteran travel consultant. She is the only Premier Aussie Specialist, Tahiti Tiare and Fiji Matai in the state. She has CTC accreditation from the Travel Institute and Accredited Cruise Counselor from CLIA.
Places I Have Traveled
Reviews and Recommendations for Paula Kay Eastham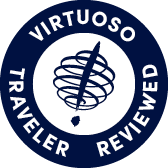 Virtuoso Verified Traveler
All reviews are from confirmed guests sharing exclusive insights
Sort reviews by
Recommended
Highly recommended
By: Susan0504
Reviewed on: 17 Sep 2013
Paula Kay made every effort to ensure we had the best possible trip. I never had a doubt our connections were correct and all arrangements would be in place. I was not disappointed even once. Paula Kay was terrific to work with and look forward to doing business with her again
Recommended
THE BEST!!
By: Rosie
Reviewed on: 19 Nov 2013
We have used Paula Kay as our travel agent for several years now. She is THE BEST!! Every trip she has planned for us has been top notch and every detail has been covered. Paula Kay makes sure that all details are taken care of and she keeps us posted on all travel arrangements. She takes the time to make sure your travels will be as stress free as possible. We will definitely use her again and again.
Recommended
Yes, Highly recommended
By: Bones
Reviewed on: 19 Nov 2013
Everything Paula Kay has always done for us has made our travel experiences extraordinary and special. We trust her judgment and capability without doubts. wkj
Recommended
Best in the business
By: Joe
Reviewed on: 22 Nov 2013
Paul Kay is great! She is pleasant, prompt, timely, always available and knows her business. We don't take "Tour Book Tours". We make up our own travels and she is outstanding in assisting us. She is wonderful and want her to keep doing this work for another 15 years. Then she can retire like us.
Recommended
wonderful travel agent and person
By: Linda & Lee
Reviewed on: 19 Nov 2013
We have used Paula's services since 1981 and have always been pleased with the details of the trips she has planned with us. Very detailed oriented, asking questions, volunteering information on destinations we are thinking of going to. Have recommeded to several people and they have been happy with her as well.
Recommended
wonderful travel agent
By: stu
Reviewed on: 25 Nov 2013
Paula Kay did a wonderful job for us. She found excellent hotels. The Copacabana Palace in Rio gave us terrific views of the Ocean and beaches. Our trip to Iguasso was perfect. The hotel was a real resort---wonderfull location--we could see the falls from our hotel. I would definitely recommend Paul Kay Stu
Recommended
By: Not provided
Reviewed on: 18 Dec 2013
SHe has handled travel for my 2 handicapped sisters over the last 10 years. Now is is working with my husband and myself to take a granddaughter on a graduation trip. I trust her.
Recommended
Wouldn't travel without Paula!
By: OahuAJL
Reviewed on: 23 Jan 2014
Paula has been instrumental in our ability to see the world! An amazing person, agent and member of our ohana! Mahalo for everything!
Recommended
Most definitely, one of the BEST
By: Junior
Reviewed on: 20 Feb 2014
Paula Kay is a hard worker, dedicated and joy to work with.  Excellent.
Recommended
Highly Recommended
By: senorachai
Reviewed on: 19 Mar 2014
Paula did an excellent job.  She found the best deal while still keeping quality on the forefront. She was available and did not complain about multiple changes and questions.  I will continue to use Paula as well as recommend others to her.
Recommended
Highly Recommended
By: Jazz2005
Reviewed on: 05 Mar 2014
Paula is always quick to act with getting us places in the most efficient way, lowest price possible.  She is quite experienced and makes worthwhile suggestions.  She has lots of information.
Recommended
Highly Recommended
By: KK
Reviewed on: 13 Mar 2014
Paula Kay did and continues to do an excellent job helping me to get my trip planned.  This trip came up suddenly and she went above and beyond in expediting every detail to make this trip happen for me.  It will be my first trip of this kind and I cannot thank her enough for being so prompt in answering all my questions and for making sure every detail has been covered.  Thank you, Paula Kay
Recommended
Windsurf Barcelona to Lisbon
By: chinasue
Reviewed on: 21 Nov 2018
Paula is great to work with - organized and quickly responsive to my questions
Recommended
Europeon trip
By: teeny
Reviewed on: 24 Mar 2014
Very helpful, knowledgeabl and  organized. This is the fourth trip we have planned with her.  I highly recommed her to plan your next travel. She has a lot of travel experience of many places. She knows the  best places  to see and eat.
Recommended
Outstanding
By: Bill
Reviewed on: 01 Jun 2014
All in all, our vacation to New Zealand and Australia could not have gone better.  Even the weather was terrific.  I credit Paula Kay with making every connection, tour and meal nothing less than outstanding.
Recommended
The best
By: Debby
Reviewed on: 05 Apr 2014
Paula Kay has done  numerous trips for us and they are all extraordinary.  Every detail take care of.  
Recommended
One of the best agents in the business.
By: Snowstorm
Reviewed on: 19 May 2014
Trip went off like clock work.  Paula Kay is one of the best in the business.
Recommended
Let Paula Kay book your next trip
By: Gene505
Reviewed on: 26 Jun 2014
Paula Kay has booked a number of trips for me these past 5-6 years, and the result has always been outstanding.  She has attention to details, takes care of everything, sends reminders when needed, and does great follow up.  I know I am in good hands and that nothing has been overlooked.  When options are available, I can count on her to review them with me and help me make good choices.  Several years ago, she did an incredible job in booking land packages in South America before and after a cruise, which would have been a nightmare to do on my own.  And the choices she made and booked for me were perfect.  If you can get her to book your trip, you will be very satisfied.
Recommended
Best Deal
By: Suzie
Reviewed on: 15 Jul 2014
Paula is a very efficient travel agent.   Works with an individual until satisfied with the arrangements.
Recommended
Very efficient and professional
By: rb
Reviewed on: 29 Jul 2014
Paula handled our recent Tauck Bridges trip very effectively, including arrangements for an extra night's hotel stay in Munich (which had been cancelled when we arrived). The email were barely shot across the Atlantic before she had resolved the issue to our complete satisfaction.
Recommended
Ireland Trip
By: linda
Reviewed on: 02 Sep 2014
Trip was beautiful. the hotels were amazing, Tour guide could not have been any better, he had a wonderful sense of humor, told jokes, sang us songs, unfortunately he says he is retiring this year which is a major loss for the company,. Would have liked to have stopped and went into more castles instead of just driving by them though.
Recommended
Very Helpful!
By: Dale1
Reviewed on: 20 Oct 2014
Paula was great to work with. There were some gaps in the initial plans, but she worked to close them successfully. The trip was not taken due to some last minute personal issues and Paula was very helpful in getting some refunds back to me. I would recommend her and will use her again.
Recommended
Fantastic trip planner
By: Rosie
Reviewed on: 31 Dec 2014
Our trip to NYC was absolutely wonderful thanks to Paula Kay. Except for a couple of minor glitches, which she fixed immediately, everything went just as planned.
Recommended
Cruise
By: Nebraska John
Reviewed on: 03 Jan 2015
As usual Paula Kay took very good care of us. She contacted the cruise line and made two reservations and ensured that the two were linked so that we sat at the same dining room table. We had to cancel one reservation which she took care of and ensured that the paperwork to get a refund was sent to us. Paula Kay has been a pleasure to work with and we will continue to use her services.
Recommended
Excellent trip
By: Sue
Reviewed on: 19 Jun 2015
Our trip was wonderful. Paula Kay's suggestion of a private guide and driver in St Petersburg was perfect. We couldn't have asked for a better suggestion. We've had Paula Kay as our traveling consultant for years and will continue to do so.
Recommended
Wonderful to work with
By: jegnm
Reviewed on: 07 Feb 2016
Working with Paula Kay was indeed a pleasure. She put together a tour of Australia that was just perfect for what we wanted to see and do in the time we had. She was very professional and friendly and worked to get just the type of tour we wanted to have wherever we were. Everything was taken care of beforehand and we were well advised of our responsibilities too. We highly recommend working with her.
Recommended
Good travel arrangements!
By: jegnm
Reviewed on: 07 Sep 2016
Paula Kay did a great job arranging the travel for our Alaskan tour. Airline reservations were all taken care of and the rental car was perfect. Everything was perfectly timed. Paula Kay did not personally arrange our tour within Alaska but worked very professionally to find a provider and see that the scheduled trip trip met our needs. We have enjoyed working with Paula Kay on our last two trips and look forward to working with her again on the next one.
Recommended
Friendly, Professional and knowledgeable.
By: Char
Reviewed on: 26 Nov 2016
Paula Kay always gives me superior service. I would recommend her to everyone I know.
Recommended
Amazing experience
By: RB&CB
Reviewed on: 07 Dec 2016
The Botswana safari organized by Big 5 and Paula Kay was altogether exceptional. The accommodations were first class, and the staff were very attentive and accommodating. Best of all were the guides who were very knowledgeable, and seemed to be able to spot animals when no one else had the faintest idea of their presence. Locations visited were Chobe Game Lodge (the only one in Chobe National Park -- a major advantage for more efficient game drives.) Camp Moremi and Xugana were in the Okavango Delta; game drives were either by 4WD Land Rovers or boat. Savuti camp was built at a water hole, so everybody from elephants to lions dropped by our front porch.
Recommended
Great service
By: BlissBlue
Reviewed on: 27 Dec 2016
Paula Kay excellently managed the bookings for our cruise including tour and transfers before the cruise. She responded quickly when I had questions and made sure we got the best price possible for the cruise. We will definitely keep asking Paula Kay to book for us.
Recommended
Wonderful New Zealand/Australia Trip
By: Nebraska John
Reviewed on: 12 Jan 2017
Paula Kay made our reservation with Princess Cruises, Air New Zealand, and with Southern World New Zealand and Southern World Australia for the land excursions of our trip. She even arranged for a day room at a LAX hotel while transferring between our domestic and international flights. That was very helpful. She gave good advice about what to see while in New Zealand and Melbourne. Our tour guides in Australia and New Zealand were wonderful thanks to both Paula Kay and Southern World Australia & New Zealand. Our guides, Paul and Julia, were punctual, very friendly, and were knowledgeable about their respective countries. We received first class service. Saw some lovely country and city environments. Paula Kay provided us outstanding service when my wife and daughter suddenly had to return home three days early. She contacted the airlines and made the changes very quickly. We were very pleased how quickly she made the arrangements. First class service.
Recommended
Switzerland ski trip
By: sam
Reviewed on: 24 Feb 2017
Paula Kay was great to work with because we had many moving parts with respect to the type of resort we wanted to ski, the hotel accommodations and transportation issues.
Recommended
Peru
By: Kirky
Reviewed on: 27 Feb 2017
Just TERRIFIC! Did an excellent job.
Recommended
New Zea land to Australia Cruise
By: Tom
Reviewed on: 15 Mar 2017
As always easy and efficient. Paul always goes above and beyond in preparing our trip and especially in this part of the world has intimate knowledge and suggestions to make our travel better and enjoyable. We continue to utilize All World Travel because of Paula Kay.
Recommended
Barcelona and Mediterranean Cruise
By: Tom
Reviewed on: 05 Jun 2017
Paula Kay is always professional and has incredible knowledge of our destinations and any specific needs we have. This is especially true when it comes to arranging local tours and their operators. This was obviously evident when she arranged a personal car and guide in our previous trip to St. Petersburg. She is the best.
Recommended
Paula East Africa
By: kirkygd@gmail.cim
Reviewed on: 11 Sep 2017
Very easy to work with. She is through and leaves nothing to chance.
Recommended
Europe Trip
By: Bonzo
Reviewed on: 04 Oct 2017
Paula Kay always comes through for me. The plans and reservations she has made for me have always been successful.
Recommended
Easy doing travel arrangements
By: rb
Reviewed on: 28 Dec 2017
Paula Kay is attentive, helpful and knowledgable.
Recommended
Epic Asia
By: jegnm
Reviewed on: 26 Jan 2018
Paula Kay really made this trip work. We gave her an outline and she made it happen.
Recommended
Paula
By: Gary Kirk
Reviewed on: 03 Feb 2018
Very good as always a great experience
Recommended
Galapolas
By: Kirky
Reviewed on: 31 Mar 2018
Excellent as always
Recommended
efficient, caring, and capable
By: rb
Reviewed on: 05 Jul 2018
working with her was very satisfying. She is capable, full of innovative ideas, and able ot execute them.
Recommended
Trip to Alaska on Uncruise Wilderness Adventurer.
By: Rodg
Reviewed on: 06 Jul 2018
Paula Kay was great to work with. She was very knowledgeable about what options were available after she inquired about the type of vacation trip that we were looking for. She offered great advice during the planning process and covered all the "bases". She steered us towards a small Adventure Cruise offered by Uncruise and trip was way beyond our initial expectations and turned to be our dream cruise.
Recommended
Tauck Alpine Adventure
By: RB
Reviewed on: 29 Aug 2018
A very good trip, well organized by Paula Kay. Didn't need to take care of any details on our own.
Recommended
Wonderful Trip Wonderfully Arranged
By: JEGNM
Reviewed on: 11 Sep 2018
Thanks to Paula Kay our complex trip was seamless. We went from plane to car to train to car to trains to water taxi. When the tour company Monograms was unable to completely book our chosen itinerary leaving a hole in the middle, Paula Kay arranged transportation, hotel and excursions. She worked diligently to see we had excellent hotels and that transportation was ensured. It is a pleasure to work with her.
Recommended
The Balkans on a Crystal yacht
By: Bert
Reviewed on: 14 Oct 2018
If she says she will do it it gets done. We have now gotten use to working with each other as we have pretty specific thoughts about our trips and shun organized tours but prefer a private walking guide. However, we do like Tauck tours and enjoy the size of their groups, their expertise and lectures. Ms Eastham has introduced us to cruises on smaller ships that are definitely a cut above in what they have to offer such as Seaborne, Silver Seas and Crystal. She is very accommodating, knowledgeable, and researches what our specifications may be.
Recommended
great communicator
By: Lou
Reviewed on: 17 Oct 2018
Paula was exceptional. We changed our plans twice and never complained once! She asked many questions before she started the search for our trip to Greece so she understood our style and our budget. She kept us informed every step of the way. I could tell she had a lot of professional and personal experience. She researched and gave us several options. I will definitely call Paula Kay for my next trip!
Recommended
Australia 2018
By: Gene
Reviewed on: 13 Oct 2018
The best travel agent EVER ! She put together a very complicated trip for me.
Recommended
Princess Cruise
By: Buttercup
Reviewed on: 15 Nov 2018
Paula Kay, as usual, took care of all the details for our cruise. She arranged for a private transfer from the airport to ship as we were arriving late at night. All went as planned, no surprises.
Recommended
Paula
By: Gary
Reviewed on: 08 Feb 2019
Easy to work with and knowledgeable. Paula works very hard to match the trip to the customer.
Recommended
Princess Cruise
By: Cruiser
Reviewed on: 02 Mar 2019
Paula Kay did her usual great job of planning and ensuring that all went well on our cruise. From dinner reservations to airport transfers she took care of it all. We are pleased with her services and will continue to use her.
Recommended
Mystic Kingdomsu
By: Lin
Reviewed on: 01 Mar 2019
Paula Kay doe an excellent job when planning trips . She arranges details and ideas I never even thought about.
Working with Paula Kay Eastham, you will have access to:
- An experienced travel guide whom you can rely on before, during, and after the trip
- Exclusive luxury resorts and properties
- Once in a lifetime experiences
Explore with the Best
Virtuoso Advisors are constantly pushing the boundaries in unique travel experiences.
Alliance programs are unique tailored experiences exclusive to travelers working with Virtuoso Travel Advisors.
learn more
Australia
New Zealand
United Kingdom
Costa Rica
Ecuador
Fiji
French Polynesia
Italy
Kenya
South Africa
Spain
France
Chile
Vietnam
China