Aline Coleman
CTA, DS, ECC
Albuquerque, NM United States
Travel Specialties
Interests
Adventure
Culture, History & Arts
Independent Tours
Ocean Cruising
River Cruising
Destinations
Belgium
Canada
Costa Rica
India
United States - All
Selling Travel Since
1983
My Background
I initially studied travel and tourism at a San Diego community college to be an educated consumer and fell in love with the process of planning complicated trips for others. Continuing education is my passion and I love a challenge.
Places I Have Traveled
Reviews and Recommendations for Aline Coleman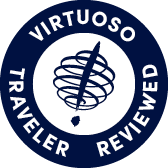 Virtuoso Verified Traveler
All reviews are from confirmed guests sharing exclusive insights
Sort reviews by
Recommended
By: KAO46
Reviewed on: 15 Oct 2013
We have enjoyed every trip that Aline has helped us with. She has always made us feel that our plans are the most important project she has on her plate. Our trips have always been just exactly what we wanted and have exceeded our expectations. We have given her name and phone number to many of our friends and relatives.
Recommended
By: paul h
Reviewed on: 11 Oct 2013
very responsive and on top of it. gets the details worked out and simplifies my life! thank you aline.
Recommended
Excellent service
By: Dean
Reviewed on: 16 Nov 2013
Worked really hard to ensure we had a great trip plan. Her travel knowledge base was impressive. We always felt we were in good hands.
Recommended
Recommend without reservation.
By: Andrew35
Reviewed on: 08 Nov 2013
Excellent in every detail. Aline Coleman keeps you fully involved and informed throughout the planning and implementation process.
Recommended
Highly Reomennded
By: Ronnie
Reviewed on: 11 Nov 2013
Did an excellent job. Will use again in future trips.She made a lot of good recommendations.
Recommended
Recommend Aline
By: Kona Carole
Reviewed on: 07 Nov 2013
Aline provided me with expertise, experience and skills I do not possess for planning my trip. She was helpful in making suggestions for tours, things to see and activities to add to my travel plans. Aline worked diligently to find the best prices, flights and hotels to fit my needs and desires. I appreciate her attention to detail and personal service while booking my trip. She is a warm and friendly person who engenders confidence in her customers. Thanks Aline
Recommended
Top Notch
By: Mort
Reviewed on: 07 Nov 2013
Arrangements were handled confidently, completely, and competently. Will seek out Aline for our next major trip.
Recommended
By: Miz
Reviewed on: 08 Nov 2013
Ms. Coleman is an excellent travel agent who pays attention to details, follows through on staying in touch with her clients through and beyond their departures. Ms. coleman is patient, gives her clients plenty of time to ponder travel possibilities without pushing them to decide before they are ready. She is always willing to answer questions about trips, traveling in a foreign country, preparing for all kinds of details.
Recommended
Highly recommended
By: rg
Reviewed on: 08 Nov 2013
Aline knows the travel business. She never fails to find us the accomodations that fit our needs and desires. She is great at finding hassle free trips and saving us money. The best! RG
Recommended
Great Knowledge and Great Service
By: JAC
Reviewed on: 17 Nov 2013
Aline's attention to detail and full service approach ensures a great travel experience. Aline has been planning my travel for many years and I will continue to place my trust in her. She seems to have visited every destination to which I consider traveling. She brings first hand experience to almost every discussion.
Recommended
By: Charlie & Spouse
Reviewed on: 07 Nov 2013
Couldn't have been better. Aline took care of every detail and made our trip pure joy. She planned our sharing meals with the group she brought which was delightful. She took us on a special tour of Santa Barbara to see the things we were interested in that the standard tours did not cover. We plan to use her services anytime we travel.
Recommended
HIGHLY Recommended
By: Carla Cay
Reviewed on: 08 Nov 2013
Aline is excellent at matching my needs with the most efficient and often most cost effective itinerary possible. She thinks of all the details for me, and makes sure that I am prepared for wherever in the world my travels may take me. Even with travel planning options at my fingertips, I find the ease and convenience of leaving it to Aline to be worth every penny!
Recommended
Highly Recommend
By: JMS
Reviewed on: 07 Nov 2013
Aline was very helpful and thorough. She helped me with last minute overseas travel, and in doing so made the experience very pleasant. I would highly recommend her services.
Recommended
By: Not provided
Reviewed on: 19 Nov 2013
The connections went perfectly. Hotel at Prague airport was great. I can't be more pleased. I look forward to working with Aline again. She got me great rates, etc. The car rental worked out perfect.
Recommended
By: Elfredo7
Reviewed on: 19 Nov 2013
Actual date for trip is not until Jan. 2014. Trip planning is still in process! Thank, you.
Recommended
Highly Recomended
By: Robertlg
Reviewed on: 19 Nov 2013
Our first trip to Europe was amazing. This trip was planned by who I believe is the best travel agent in Albuquerque. Aline took the time to research what we wanted to do and to see. Her knowledge of the region the culture and her overall knowledge was nothing short of amazing! She treated us like family. I can say we will not take another trip without consulting Aline Coleman. We are already planning out next adventure.. Thank you so much for your assistance.
Recommended
By: Not provided
Reviewed on: 20 Nov 2013
Aline was very contentious and attentive. She always available by email or phone. She gladly made changes to our trip when we changed our minds. She kept track of all expenses and routinely gave us updates. Aline is great to work with. Kristie James
Recommended
Highly Recommend
By: DianaC
Reviewed on: 01 Dec 2013
Aline was very gracious in agreeing to work with me on a complicated trip I was planning to the Albuquerque Balloon Fiesta. She had some great suggestions to accommodate my Aunt who travels in a wheelchair and is unable to walk. I would definitely recommend working with her!
Recommended
Very helpful
By: pmryans
Reviewed on: 26 Nov 2013
We worked with Aline to plan our honeymoon and our one-year anniversary trip. She was helpful in navigating foreign countries and finding just the right hotels, tours and experiences in destinations that we were unfamiliar with. We especially appreciated Aline's assistance during a major delay & loss of baggage during our recent trip. She was thorough with her follow-up and helped us retrieve our travel insurance reimbursements in a timely manner. Overall, we would recommend Aline!
Recommended
Highly recommended
By: Buck
Reviewed on: 03 Jan 2014
Aline is professional, friendly and has given us excellent advice for our trips abroad.
Recommended
Flight from hell
By: Exausted
Reviewed on: 20 Nov 2013
I am only saying I asked for a cheap flight but You have to realize I am 65 year old and 24hrs on a plane or in an airport is to long. I lost a day on my trip because I had to be at the airport at 6AM and drive 60 mile to get there.
Recommended
Thorough and experienced
By: Atab
Reviewed on: 01 Dec 2013
Aline is very thorough with emphasis on every detail of your trip. She is so well traveled that she is familiar with airports, lodging, transportation and places to see and visit. I see no reason to plan a trip on your own with this level of experience available. She has planned several trips for myself and companions. I have also recommend friends to her and they have also been satisfied. You really have a star representing your company. Thank you
Recommended
Another great trip
By: John and Lynn
Reviewed on: 24 Nov 2013
Another great trip planned and coordinated by Aline. We love to jump on the plane knowing that all of the details have been worked out and all we have to do is show up at the various locations. We'll never use anyone else to plan our adventures!
Recommended
Highly Recommended
By: Mort
Reviewed on: 24 Nov 2013
The trip served it's purpose. We wanted to discover if Costa Rica would serve as a good alternative for retirement, and we discovered it wouldn't. Visiting areas other than San Jose was enjoyable. Arrangements for the trip were excellent, although the airline changed the reserved seating for the last leg. (I complained and AA provided a $75 voucher.)
Recommended
Yes, highly recommended.
By: Not provided
Reviewed on: 10 Dec 2013
Fabulous trip to Hawaii with all our tribe! Aline helped us in every way. Many memories of our fiftieth. Thanks!
Recommended
Trip of a Lifetime
By: JAC
Reviewed on: 28 Dec 2013
I'm currently on the road and enjoying a trip of a lifetime. Aline has recommended the most outstanding hotels and travel itinerary. She has traveled so extensively herself that she provides great first-hand recommendations.
Recommended
Aline is Awesome
By: Steve & Jane
Reviewed on: 28 Jan 2014
Aline is wonderful to work with! She worked directly with her contacts at Royal Caribbean to ensure that we were taken care of. She always made time to talk to us. I received emails and calls regularly informing me of inexpensive airline and hotel rates. We booked our trip more than a year in advance so we could pay for the trip, without putting it on a credit card. Aline, knowing that we don't have tons of money to spend, still treated us as if we were VIPs.
Recommended
Highly Recommended
By: fred
Reviewed on: 04 Feb 2014
The trip went Exactly as planned. Aline gave extra tips  which made the trip details more manageable. Greatly Appreciate her personal touch and the extra time and efforts she takes to find out our preferences. She has helped us in several trips in the past.  Thanks very much!
Recommended
Highly Recomend
By: Joan O
Reviewed on: 10 Feb 2014
It was a very pleasant experience working with Aline.  She listened to our needs and worked hard to arrange what we wanted for our trip.  I would definitely recommend Aline to my friends.
Recommended
Highly recommend
By: Atab
Reviewed on: 17 May 2014
Ms. Coleman is professional, efficient, organized and detail orientated. A real asset to All World Travel.  
Recommended
Aline went the extra mile in so many ways. It was really appreciated.
By: Mike47
Reviewed on: 01 Jun 2014
Recommended
Conscientious, Thorough and Positive
By: Susan
Reviewed on: 30 Jun 2014
Aline took pains to find connections, make smart suggestions, and still let our trip be be our own.  She never fell into making it a package, but let us specify our needs and desires, then worked to make those happen.  She worked for us, which was a relief and a pleasure.
Recommended
Highly recommended
By: Uschi
Reviewed on: 14 Jul 2014
She's our perfect travel agent, don't want anybody else!
Recommended
She Turns Dreams into Events
By: John and Lynn
Reviewed on: 28 Jul 2014
We have asked Aline to help us plan for several vacations over the past years and each one has been a flawless and wonderful experience.  Our most recent trip was another perfectly arranged, exquistely executed event.  She found a vacation that was just what we wanted, right in our price range, and at exactly the right time.  Her recommendations were spot on and each of the side events was just as she had predicted and most enjoyable.  We will continue to ask her to help us plan all of our special events in the future!
Recommended
Aline Coleman
By: Wheezy
Reviewed on: 18 Sep 2014
I have booked several trips with Aline because she is wonderful to work with. She wants to make her clients happy and goes above and beyond to make our trips an awesome experience. She is intuitive and is very knowledgeable in the places I have wanted to visit. I have referred some of my friends and co-workers to Aline and they have been very pleased. I will continue to work with Aline as long as I travel!
Recommended
Job Well Done
By: v67
Reviewed on: 09 Sep 2014
It was a wonderful trip. All of the travel arrangements went smoothly. Thanks to Aline. I saw a lot of beautiful and historic country with a great group of people. I would use Aline again to plan my major trips.
Recommended
Exceptional and Friendly Service
By: Vero
Reviewed on: 06 Nov 2014
Aline Is An Exceptional And Outstanding Travel Consultant. She Has Coordinated Our Two Trips To Europe And Both Experiences Have Been Wonderful. She Has Great Insight To Travel And Has Also Recommended Exceptional Tours Which Have Been Outstanding. We Would Highly Recommend Her To Anyone We Know That Is Looking To Travel
Recommended
HER SERVICE IS ALWAYS FIRST RATE.
By: GERRY
Reviewed on: 23 Nov 2014
We have booked many cruises with Aline. She has been fabulous with changes, questions, and advice. She always has our best interest at heart. Easy to contact and returns all call quickly. She is a class act and a big asset to All World Travel .
Recommended
Central America Cruise was Spectacular
By: JAC
Reviewed on: 09 Jan 2015
Aline recommended a wonderful cruise itinerary. We visited Guatemala, Honduras, Mexico, Belize, and Grand Cayman. We enjoyed shore excursions of snorkeling, snuba diving, walking Mayan ruins, and a Mexican food cooking class. Aline quickly adjusted our flights to the departure port when our original flights were delayed. She also wisely recommended flying the day before the cruise departure to reduce the stress of the flight delays and challenges on the day of cruise departure. Everything went great except for the coffee that spilled on my lap during the flight to Atlanta.
Recommended
As always, Aileen provides impeccable service.every detail and leave no stone unturned.
By: Suzie
Reviewed on: 14 Apr 2015
It was a wonderful trip with absolutely no glitches. We enjoyed every moment of it and our care and our service was impeccable. The trip on the river boat down the Amazon was more than we could've imagined.
Recommended
Ottawa, Canada
By: Mike
Reviewed on: 21 Apr 2015
All travel arrangements went exactly as planned.
Recommended
Thoughtful and experienced service
By: NMCarole
Reviewed on: 10 Jul 2015
Aline demonstrates expertise and personal interest in each traveler. Her suggestions on this and previous excursions has enhanced our experience in every case. I consider a friend as well as my travel agent.
Recommended
Great travel agent
By: tedp
Reviewed on: 05 Aug 2015
Aline Coleman did an outstanding job booking my travel to Seattle, everything went very well, there were only two small hiccups, one on return thru security I didn't have the priority TSA entrance I had to go thru regular screening, no real big deal, the other was my lost luggage upon arrival in Albuquerque I did receive it later that night, again not a big problem. Had a very good time and I can thank Aline for all the assistance with the vacation. Ted.
Recommended
Scandinavian Trip Made Wonderful
By: Cheryll
Reviewed on: 15 Aug 2015
Aline worked OVER and ABOVE to help us plan this 50th anniversary trip for 6 people. Her expert advice for accomodations and side trips was verified constantly as we traveled. She also negotiated great airline and hotel prices for us. Thanks, Aline!
Recommended
very competent friendly travel arrangements
By: Kathy
Reviewed on: 02 Oct 2015
Aline was right on top of all the details and put together a complicated trip with all the details coming together. She did exceptional.
Recommended
Nice Trip
By: DD
Reviewed on: 21 Nov 2015
All went smooth.
Recommended
Great to work with Aline Coleman and All World Travel
By: Jean
Reviewed on: 03 Jan 2016
I have worked with Aline Coleman and All World Travel for three years and I am so glad I found her! We are 3 travelers living in three different cities from the West Coast to the East Coast and In between. Aline has booked planes for us to Mexico, Paris, Berlin, and Amman - no easy task considering the different cities, times zones, connections, etc. She is so knowledgeable (foreign travel and airports), patient, professional, courteous, and very easy to work with. I really appreciate all the help she has given us, the great suggestions for places, tours, things to see, the follow-up (ie. schedule changes), and in general giving us peace of mind. We plan to continue to book with her for sure. Thank you!
Recommended
Outstanding Expert agent
By: HAL & CSL
Reviewed on: 19 Oct 2016
This was our first out of the US trip and we had a wonderful experience - thanks to the expert/exceptional planning by Aline. She is thorough and exact with all the planning which made our comfort level traveling in Italy worry free and a true delight. We will continue to use her as our agent for our future travel needs & planning.
Recommended
Expert Travel Arrangements
By: Greta
Reviewed on: 14 Nov 2016
Aline always does an outstanding job in getting us the best, most organized trips.
Recommended
Aline Coleman is AWESOME!
By: Judith
Reviewed on: 23 Jan 2017
Working with Aline is ALWAYS a pleasure. She is extremely knowledgeable in the field of travel and vacations. I will continue to recommend Aline to family and friends!
Recommended
Cuba voyage via International Expeditions
By: Suzie
Reviewed on: 15 Apr 2017
Fabulous as always. She is The greatest!!!
Recommended
Aline Coleman
By: Robert and Nancy
Reviewed on: 04 Jun 2017
Aline is a pleasure to deal with. She takes care of every detail and makes sure that you understand what is going on. We know that places she recommends are the best value. Not just cheap or expensive, but the best bargain for our money.
Recommended
Iceland, Norway, Scotland, United Kingdom
By: Dolores
Reviewed on: 29 Jul 2017
Aline was a very detailed oriented agent and was interested in meeting our needs and expectations. We met at least 3 times before receiving our final documents. Our private tours that Aline set up for us were outstanding.
Recommended
Attention to Every Detail
By: Jerry
Reviewed on: 13 Aug 2017
Aline is outstanding to work with. She listens to your wishes and turns them into reality.
Recommended
She's the Bomb
By: yuki
Reviewed on: 16 Aug 2017
Easy and rewarding. She goes out of her way to make sure yiu will have the best experience possible ans sticks to her guns when she thinks you might be making a mistake in your choices.
Recommended
Agent always there!
By: Karen
Reviewed on: 19 Oct 2017
Aline is wonderful. She is always there with you and looking out for your well-being. Wouldn't plan a trip without her.
Recommended
Viking
By: Sally
Reviewed on: 27 Oct 2017
Wonderful! She knows what we like to see and she is very organized.
Recommended
Aline is A Joy
By: Judith
Reviewed on: 29 Jan 2018
Aline is extremely professional and very easy to work with! Aline is a tremendous asset to help design a fantastic, well-rounded vacation. Every time I work with Aline on a trip, I am amazed of her excellent knowledge of the travel industry and vacation destinations around the World.
Recommended
Galapagos
By: Suzie
Reviewed on: 14 Apr 2018
Wonderful, she is always absolutely perfect and wonderful and very professional !
Recommended
Ecuador and Galapagos Islands
By: Newmexi Carole
Reviewed on: 04 May 2018
Aline is a delight to work with. She has first hand knowledge of Ecuador and the Galapagos Islands making suggestions that helped me prepare for the trip. I have complete confidence in Aline and recommend her to all my friends.
Working with Aline Coleman, you will have access to:
- An experienced travel guide whom you can rely on before, during, and after the trip
- Exclusive luxury resorts and properties
- Once in a lifetime experiences
Explore with the Best
Virtuoso Advisors are constantly pushing the boundaries in unique travel experiences.
Alliance programs are unique tailored experiences exclusive to travelers working with Virtuoso Travel Advisors.
learn more
Belgium
Canada
Costa Rica
India
United States - All