Travel Specialties
Interests
Family Travel
Honeymoons
Safari
Spa Vacations
Selling Travel Since
2012
My Background
I have a true passion for travel. I love discovering new destinations and arranging wonderful trips and experiences for others. (I've always been the person that family and friends come to for advice when they're looking for a great destination, hotel recommendation or special restaurant.)
A "people person" and excellent listener, I take time to get to know my clients so I can create vacation experiences that reflect their lifestyle and preferences. As a mother to young children, I have insights about the special requirements of families traveling with kids. And, as a former geriatric social worker, I'm sensitive to the needs of older adults as well. Consequently, I'm adept at arranging family and multi-generational vacations.
In addition to my travels in Europe, Africa, South America and Mexico, I've lived abroad in London, Italy and Israel, so call me for insider tips on those destinations. I'm also a foodie, enthusiastic skier and spa aficionado. You too? Then let me arrange a vacation encompassing any – or all three – of these activities.

Places I Have Traveled
Reviews and Recommendations for Sari Greene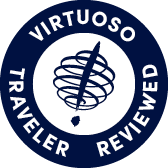 Virtuoso Verified Traveler
All reviews are from confirmed guests sharing exclusive insights
Sort reviews by
Recommended
Highly reccomend
By: Will
Reviewed on: 22 Feb 2014
Sari found us a beautiful hotel in a great location in Clearwater Florida. Our suite overlooked the pool on one side and the Gulf of Mexico on the other side. The entire staff was very friendly and helpful. The suite was very clean and comfortable. We were walking to shopping, restaurants, and cafes. We enjoyed using the pool, hot tub, fitness center, and grill and bar near the pool. Thanks to Sari everything was picture perfect.
Recommended
Highly recommend!
By: Lisa M
Reviewed on: 08 Mar 2014
Sari thought of every last detail to ensure that our stay was personalized and special.  It was absolutely perfect!
Recommended
Perfect Weekend
By: Nic3
Reviewed on: 20 Mar 2014
Sari planned a birthday party weekend in DC for a mid-sized  group. The party and weekend were perfect.  Amazing food.  Amazing hotel.  Park Avenue travel created a  wonderful memory  for all who attended. 
Recommended
HIghly Recommend
By: Monica24
Reviewed on: 29 Apr 2014
Recommended
100% Recommended
By: Trev
Reviewed on: 28 Apr 2014
Sari's service was spectacular.  She listened to what we wanted for our trip to Paris and booked us the absolutely perfect hotel.  Sari truly cared about our trip, and wasn't just "going through the motions."  When I'd email her a question or special request, she would respond quickly, and go above and beyond in order to fulfill our request or answer our question.  The hotel (Intercontinental Paris Le Grand) was exactly what we wanted.  It was in a perfect location (seconds to the Metro and walking distance from many sights), had amazing amenities (loved the lounge access), excellent service, and a wonderful balcony in our room with a view of the Eiffel Tower.   We ended up liking the hotel so much we spent a majority of our trip either resting in our room, or eating and relaxing in the lounge.  It was perfect, and it wouldn't have happened without Sari's help.  If you are planning a trip, I urge you to use Sari Greene to book it for you!
Recommended
exceptional service
By: Carole1
Reviewed on: 25 Jun 2014
Sari Greene led our group trip to Canyon Ranch in Lenox Ma. She made sure that all the details were confirmed, from flights, transfers, rooming, check-in and check-out and was way ahead knowing all the details  and needs of everyone in the group. We were able to experience a wonderful, relaxing, carefree vacation because we knew we were in good hands! She was a pleasure to be with, and even though the group was diverse in age and many did not know each other, by the end of the trip we were anxious to commit to an annual trip there together and were sad to separate.
Recommended
Loves to help others travel!
By: Team Saunders
Reviewed on: 14 Jul 2014
Sari was delightful to work with and helped us plan the perfect honeymoon for us.  It took us several months to narrow down our final destination and Sari was quite patient and kind in making suggestions for what she could set up for us and what locations would meet our desire for relaxation with a little bit of adventure.  We settled on visiting the British Virgin Islands, spending our first week at Little Dix Bay on Virgin Gorda and then chartering a yacht for our second week.  We found Sari to be very responsive with quick turnaround in answering our questions.  She was resourceful in finding activities in and around the resort.  Because of her connections with the Virtuoso network she was able to get us great little perks that made our stay at Little Dix Bay extra special (free breakfast, 1 hour massage, free room upgrade).  We will continue to turn to Sari to help us plan our future vacations!
Recommended
over the top
By: Carole2744
Reviewed on: 20 Sep 2014
From the very beginning of planning our trip until we landed back in the states, Sari was with us every step of the way. The tour she recommended in China, A and K, was outstanding. She kept in touch with them down to contacting every hotel requesting suggestions for restaurants and sites. She arranged a change in tour schedule which worked out perfect for us and other A and K groups going at the same time as us. Our Japan tour which she did the planning for, worked out perfectly. She chose the hotels which were perfect, both in style and location. She contacted the concierges to look out for us, she helped make reservations for evening shows. She made sure we had all our documentation in a timely fashion, reminding us of deadlines for visas, insurance, etc. Our trip was fantastic thanks to Sari! I highly recommend her!
Recommended
Sari is awesome!
By: happy traveler
Reviewed on: 21 Nov 2014
Sari helped us plan our honeymoon, and she was fantastic to work with! We loved the place she found for us, and they upgraded our room because we booked through Sari. She was organized and checked in on us and helped us to have a wonderful week! Highly recommend her!
Recommended
Excellent service!
By: Rach19
Reviewed on: 13 Feb 2015
Sari was wonderful when helping my family plan our trip to Turks and Caicos. She was very helpful in finding a place that would accommodate our needs and always got back to us in a timely manner. We would definitely use her again!
Recommended
Excellent, Knowledgable Service!
By: RARA
Reviewed on: 10 Apr 2015
We used Sari to help us plan our very first trip to Disney World. From the very beginning it was apparent that Sari had a lot of knowledge and was very detail oriented! She first got a feel for the type of resort we would like to stay in and then suggested various options. Every time I had a question, she promptly responded with lots of information! I really enjoyed working with Sari and I would highly recommend her to anyone planning a trip. She was very friendly and always answered all of my questions. She went above and beyond to make sure we had everything we needed for the trip. And, we did in fact have an absolutely wonderful time!
Recommended
All star!!!
By: toothdoc
Reviewed on: 14 Jul 2015
Sari's service is exemplary. She is informative, answers all questions promptly, and helped us plan an amazing trip to Madrid. Everything went off without a hitch. Sari is extremely detail oriented and professional. I strongly recommend her services.
Recommended
Amazing Honeymoon Adventure!
By: Andy37
Reviewed on: 02 Sep 2015
Sari helped us put together the most amazing honeymoon and each of the places we ended up selecting to stay at exceeded our expectations. We had never used an agent before but we definitely will in the future, it made travel to unknown locations that much easier. When our flight was delayed and we nearly missed a connecting flight, Sari quickly alerted the folks at our arriving destination and we had someone meet us literally on the plane to sweep us through immigration, cart us to the domestic terminal, and make sure we made our next flight! Having pre-arranged shuttles to get us to where we were going was extremely helpful and everyone was extremely friendly. We look forward to planning out next big trip and putting together another great itinerary with Sari in the future.
Recommended
Perfect trip to Ireland
By: Lisa
Reviewed on: 17 Sep 2015
Sari planned the perfect Ireland golf trip for my husband's 40th birthday. From organizing travel logistics, to selecting the hotels, to suggesting activities, everything was chosen with our interests and taste in mind. There was not a detail we would've changed. We had an amazing time!
Recommended
Superb service
By: Brian
Reviewed on: 30 Dec 2015
Sari helped us plan our honeymoon to Italy's Amalfi Coast and Tuscany. The trip was spectacular! From the beginning, she did a wonderful job of getting to know us and what we were looking for in our trip. She was very conscientious about ensuring that our adventure focused on the areas we said were most important to us. For us, that involved a balance of relaxation and activities such as tours, cycling, and cooking classes. Sari took care of every detail, and everything was perfect. The hotels were amazing and the activities did not disappoint. Throughout the planning process and while on our trip, Sari was very responsive to questions. We even had a hiccup for one of our transfers, but Sari was right on top of things and made sure the tour company got us to the right place. The little details make a big difference, and we were pleasantly surprised to find personal notes for us from her at each of our hotels. We plan to use her services for our next vacation!
Recommended
Excellent personalized service
By: Carolep
Reviewed on: 13 Oct 2015
Our cruise on AMA waterways on the Rhine was suggested for us by Sari. She really knows what to recommend. The cruise was lovely, her service was flawless. Meeting up with AMA in the middle of their pre-cruise land excursion went very well, our hotel in Zurich and train trip to Lucerne went perfectly without any stress and then AMA was there for us at our hotel in Lucerne. AMA took over and we enjoyed our tours and transfers to the ship. The food was excellent and the cruise went very well. We continued on to Ireland for 2 weeks which was also planned by Sari. She chose excellent hotels and 2 luxurious castles and helped us plan an exciting itinerary in Ireland. She was very helpful especially since we knew very little about Ireland and based on her recommendations we spent just the right amount of time in each place and got to know the country. I would be happy to recommend her very highly.
Recommended
Enthusiastic, informative, and so responsive!
By: JLD
Reviewed on: 02 Dec 2015
Sari's enthusiasm for travel gets us excited for our upcoming trips and potential future trips! She helped planned a great weekend trip away and really listened to our needs for this trip (easy travel, no hassle, multi-generational needs). Sari is so knowledgeable and we really appreciated her responsiveness as well. There were a lot of balls to juggle and she had no problem helping us plan a seamless and fun family getaway - we all had a great time from ages 1 to 90! Her special touches to recognize what we were celebrating were appreciated. Thanks, Sari!
Recommended
informed and detailed service
By: ek
Reviewed on: 17 Dec 2015
Sari, Helped us use our United points to upgrade air travel to business class after I had spent hours trying to accomplish it. She arranged for Concierge Service to assist us with baggage retrieval and through immigration formalities when we had a two hour time frame to get to another connecting flight. Without her expertise the above would have been difficult for my husband and myself. We will definitely recommend her to friends.
Recommended
Consistently great
By: NS
Reviewed on: 22 May 2016
Sari has been fantastic from the start. I'm probably not the typical client, given I travel often for work and Sari primarily helps me with hotel recommendations and logistics when I'm in a new city. I have many individual hotel reservations for fairly short stays, and often not with a lot of early notice, but Sari has been able to stay on top of it all, even when I don't. She has good recommendations when I'm not familiar with properties, has reached out personally to hotels to make sure everything is set, and follows up to see how stays were. I've had a great experience working with Sari and will continue to work with her for the foreseeable future!
Recommended
Fantastic Trip! Fantastic Travel Agent!
By: HeatherM3
Reviewed on: 24 Jun 2016
This was our second trip using Sari Greene and for the second time in a row, she hit it out of the park! She was so easy to work with, listened to our needs, and accommodated requests both before and during our trips. We couldn't be happier.
Recommended
Most helpful travel agent
By: Dale
Reviewed on: 04 Jul 2016
Sari has provided excellent service to us on several trips. She always finds us great hotels, and she's very helpful with other travel planning ideas and web links. She is also very responsive. I would definitely recommend her.
Recommended
Responsive service for all our needs
By: Sylvia San Diego
Reviewed on: 12 Jul 2016
Sari found the ideal location for our family vacation (11 people). Considering the ages of our grandchildren, 18, 18, 7 and 4, and the varied interests and travel experiences of our children and their spouses, this was not an easy task. She was very patient with all of my concerns and I believe found us outstanding accommodations. which, while not inexpensive, were a good value for the cost.
Recommended
Perfect Family Vacation
By: Carole P
Reviewed on: 31 Jul 2016
Sari planned our 3 week vacation in Italy for 11 people ranging in age from 3-over 70. She worked it out so we could do group things and at times could do our own thing. The hotels she chose were perfect for us, we got to explore lovely out of the way places in Tuscany(castles in Chianti, a Medieval festival), Florence,Venice,Orvieto, ,and Verona. She made sure to plan activities that would keep the children interested (horseback riding lesson for the 3 and 5 year olds, family friendly restaurants and hotels, boat trips, a pizza making class) I broke my hip in a fall 1 month prior to the trip and was concerned I wouldn't be able to go. She went out of her way to contact all the hotels to be sure they had elevators or I didn't need to climb stairs and that I had a walk-in shower in my room. Everything went smoothly. She has extensive knowledge about Italy. She's a great listener and was a pleasure to work with. Can't wait to have her plan another trip for us!!
Recommended
Fantastic trip!
By: D.Hops
Reviewed on: 14 Aug 2016
Sari helped plan a trip to the island of Kauai, and we had the most amazing experience. The hotel was absolutely perfect; it was exactly the type of place we were looking for. We enjoyed an upgrade and resort credit when we arrived, and could see both the ocean and the mountains from our room! I'll definitely book my next trip through Sari!
Recommended
Efficient and creative
By: DC Traveler
Reviewed on: 27 Dec 2016
I loved working with Sari on our latest trip - we didn't have a lot of time for planning, and with only a few email messages back and forth, we were booked into a lovely trip to a locale we'd have never found on our own. The trip itself was lovely, and included some nice upgrades and unique services that we received only because of our partnership with Sari. Thank you, Sari for helping us get this much needed getaway!
Recommended
Great Service & Advice
By: Deborah
Reviewed on: 01 Jan 2017
I had difficulty booking another tour on my own. I contacted Sari with very last minute plans & she was able to find the perfect solution for me. I thought the tour was expensive initially but since I was locked into certain dates, I decided to book it upon Sari's recommendation. Turned out to be worth every penny. Although I booked late & was on a wait list, through Sari's persistence I was able to join the tour. I cannot say enough good things about Sari & her attention to detail.
Recommended
We can't imagine planning travel without Sari
By: BRDC2017
Reviewed on: 17 May 2017
I am so grateful that a friend introduced us to Sari. We've now worked with Sari to plan three trips over the last year and a half, and each one keeps getting better. She is so knowledgeable and also very attentive to individual preferences. Sari has helped us discover places and opportunities that we otherwise would not have. She is incredible to work with - so helpful, responsive, thorough. I get more excited now about planning trips than I did before we started working with Sari. I travel a lot for work so I'm accustomed to booking lots of travel and have strong preferences. Before I met Sari I never understood the value of working with a travel advisor. I am a total convert now. I will not plan another trip without consulting with Sari.
Recommended
Great help, as always
By: OP
Reviewed on: 28 May 2017
Fantastic. Always is. She has helped me plan numerous trips - great and thorough job every time.
Recommended
Honeymoon
By: T&M
Reviewed on: 09 Aug 2017
Sari helped us plan an itinerary that was the perfect mix of structured and spontaneous. We were grateful for her help since we both have very demanding work schedules. She's a great listener and will work and re-work the trip until you are totally happy.
Recommended
So worth using a talented and personable travel agent like Sari!
By: CLee
Reviewed on: 09 Jul 2017
It was such a delight to work with Sari Greene to help us plan a special 25th wedding anniversary trip to Athens and then on to a Baltic Cruise! She is amazing! She was so very responsive and easy to work with! Early on in the process, I was not sure of what I really wanted and she was patient and easy going when I kept changing my mind. In the end ,she found us the perfect flights that fit our exact time table as well as our budget. And our cruise could not have been more ideal, the places we went, the caliber of the cruise and all the details were exactly right for us. The whole experience was a delight! I have recommended her to a bunch of friends and colleagues since and everyone who has used her has been equally thrilled! Many of us did not know that true travel agents with amazing experience and excellent advice still exist! They do, and in Sari's case, she made all the difference in providing us with a vacation full of cherished memories and no stress at all! Use her!
Recommended
Minnesota 35th Anniversary
By: Minnesota 35th Anniversary
Reviewed on: 17 Aug 2017
I usually do all of our planning myself but because of the occasion and having not been to Baltimore-Washington recently, I sought expert advice. Many large metro areas conduct "best of readers polls" and I found Sari by searching on "Best of Washington". Her advice, direction and the package she helped us assemble was fantastic. We stayed at the Four Seasons Baltimore Harbor for the first four days. The concierge there, Marama Nengel, is gold key and also extremely helpful. Our package included a daily breakfast credit, a room credit and an upgrade "if available". We were upgraded from a $600 a night room to a $2500 a night suite. I'm sure it was partially due to the occasion but I also credit Sari because she recommended the Four Seasons to begin with. We then spent next four days at the Park Hyatt in DC. We received an a daily breakfast credit, a room credit and an upgrade. We were upgraded to a junior suite. I've already recommended Sari to several people !!!
Recommended
Fantastic Travel Advisor
By: Grandma
Reviewed on: 31 Aug 2017
Sari is very thorough, responsive, knowledgeable, easy to work with, intuitive,willing to go the extra mile. I strongly recommend her. She gets to know her clients well and so can make appropriate recommendations based on their interests, budget, and personalities.
Working with Sari Greene, you will have access to:
- An experienced travel guide whom you can rely on before, during, and after the trip
- Exclusive luxury resorts and properties
- Once in a lifetime experiences
Explore with the Best
Virtuoso Advisors are constantly pushing the boundaries in unique travel experiences.
Alliance programs are unique tailored experiences exclusive to travelers working with Virtuoso Travel Advisors.
learn more